My shopping philosophy is quality over quantity. I have always believed in building a wardrobe with a mixture of basics and classics that will stand the test of time. Don't get me wrong, I love buying trendy pieces but I don't spend much money on those. I end up not wearing them as much and that always feels like I am wasting money, one of my biggest pet peeves.  I strongly believe in CPW (cost-per-wear).  Take for example a pair of jeans.  If they cost $200 and you wear those jeans twice a week, what is the CPW in one month?  Drum roll….$25!! Totally worth it, LOL.
So, I thought it would be great to show you guys one wardrobe staple 3 different ways. That staple is a black leather skirt. This particular skirt is from Love Leather and is reasonably priced. It hits at the perfect spot on the waist to wear with crop tops. You will see that look soon in look 3!
Other similar skirts I am obsessed with are these two from Primary NY and Zara.
This first look is super casual. I love pink and this sweater I purchased at Singer 22 is less then $100. It's all about mixing highs and lows so I paired this look with my new favorite shoes and the most classic bag I own. Gotta love some Chanel! (Sigh)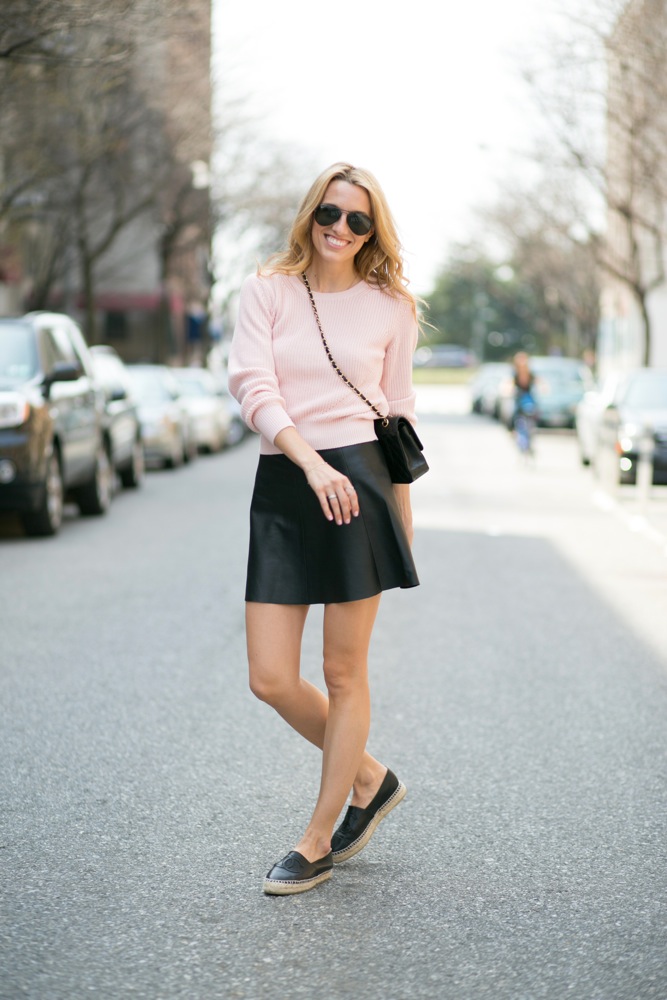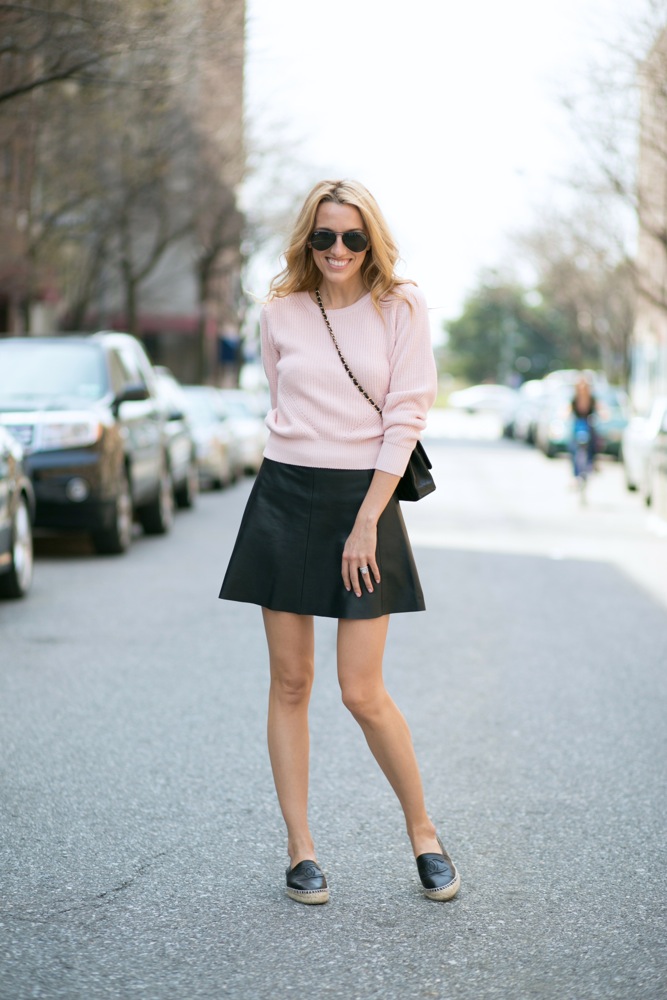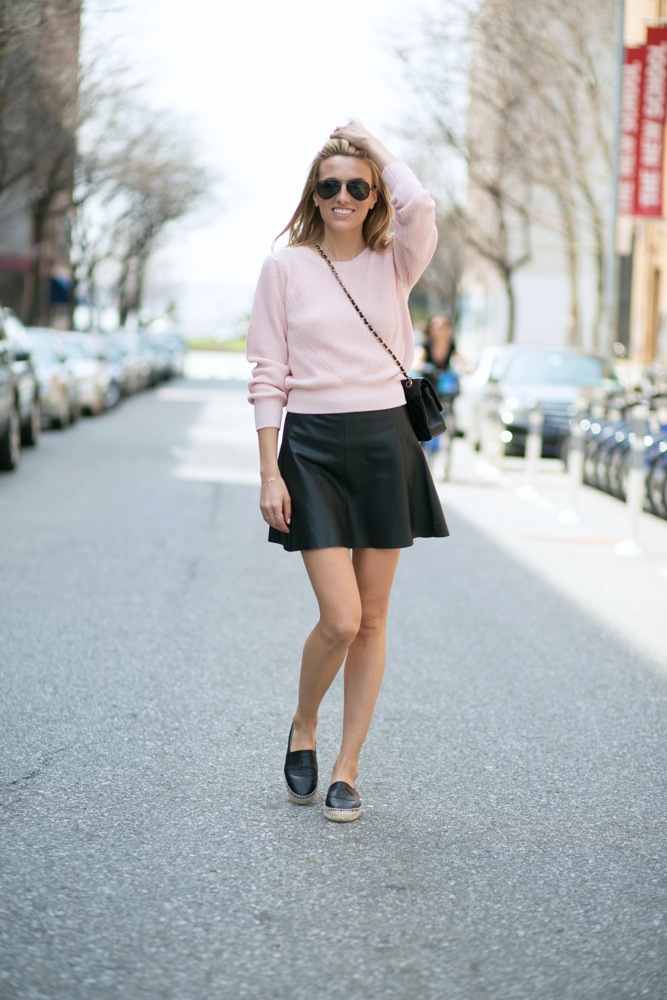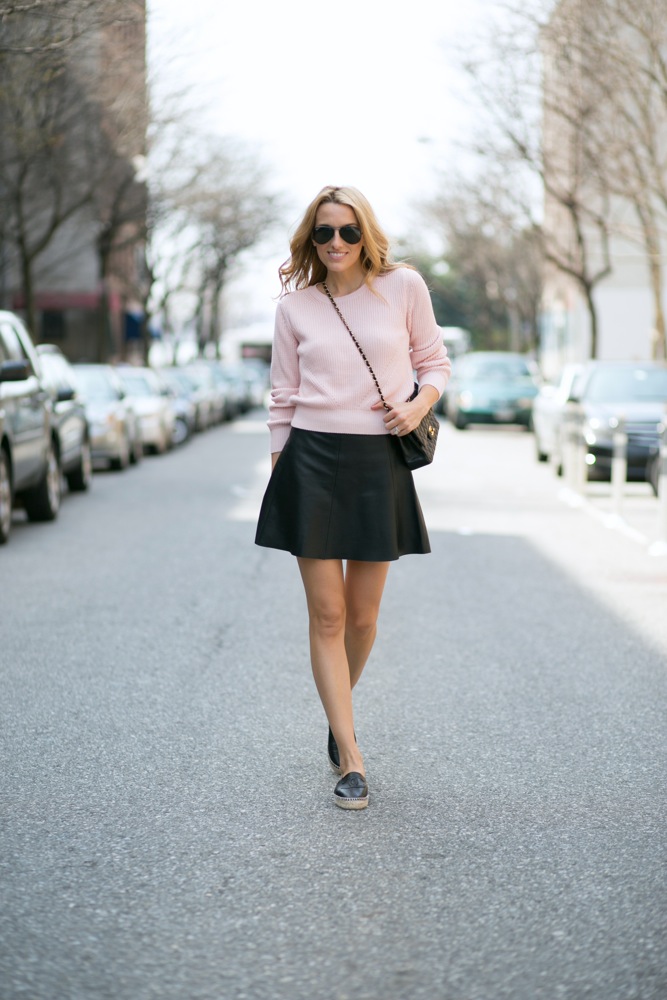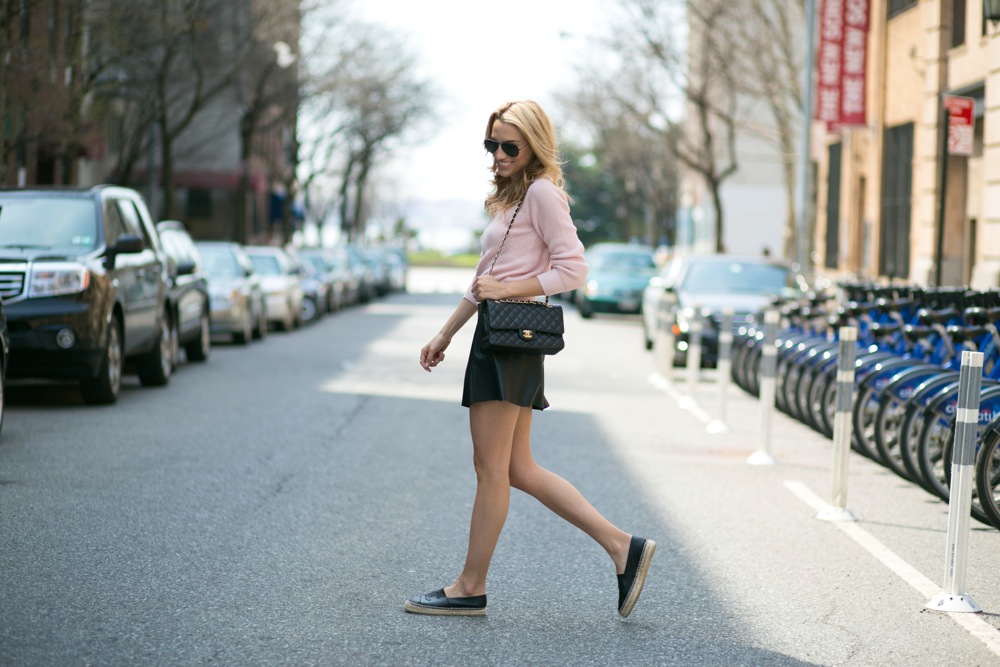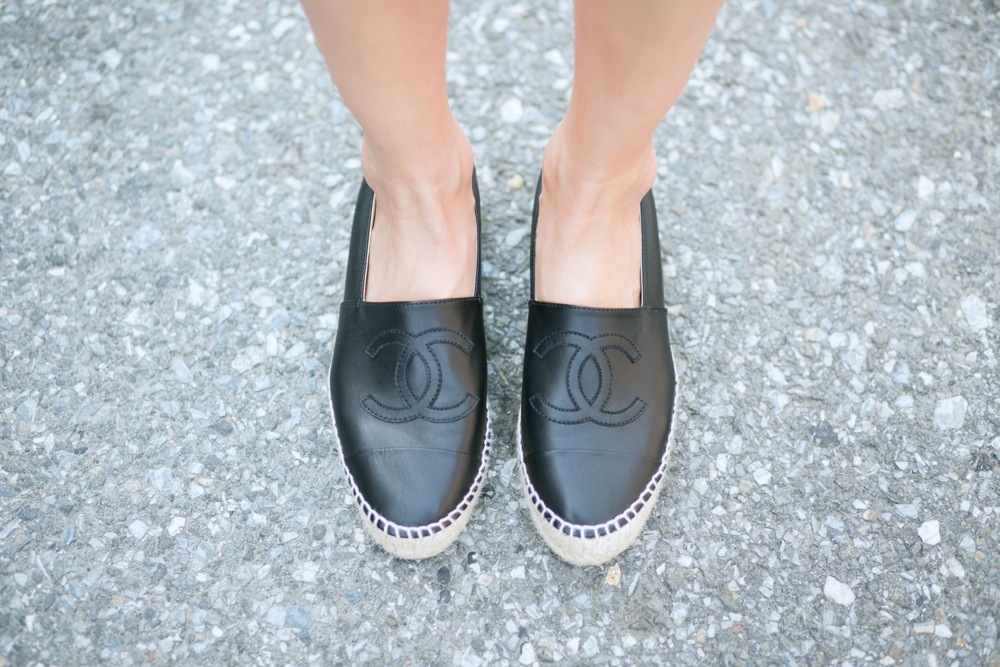 I do have an obsession (first step is being honest about it, right? LOL) with bags and shoes. I don't buy many, but I do buy classic ones that I wear over and over again. I have been wanting these Chanel espadrilles since they came out but they were completely sold out.  I saved my money and finally tracked them down this spring and bought the last pair from the Chanel store in Hawaii. They were my spring splurge. I have had this Chanel bag for 2 years now which I bought for myself as a birthday present.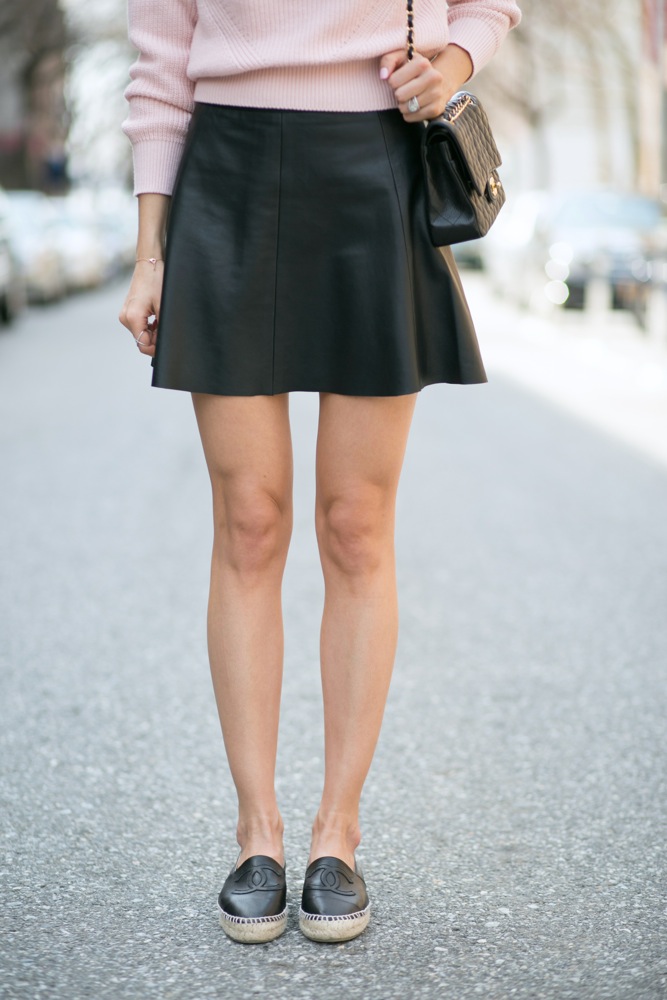 Photography by: Jeff Thibodeau
Sweater: 525 America
Skirt: Love Leather
Shoes and Bag: Chanel (similar here and here)
Sunglasses: Ray-Ban