Happy Monday!  I love starting off my week with positive energy and some amazing inspiration.  I find that when you focus on what you are passionate about and what excites you, your week will flow better.  I am super passionate about fashion (obviously, LOL) and also about changing the world even if its in a small way.  I hope in some way to inspire you to go after your dreams and find what really ignites a spark in you!  Here's a little outfit inspiration.
Crop tops are everywhere this spring.  I love this trend and have found that higher waisted skirts or pants work best when paired with these tops.  I paired this look with my favorite spring heels by Sophia Webster.  I bought these shoes in the fall after searching the globe for them.  I am so excited it is getting warmer out so I can wear them.  You will be seeing these on my feet A LOT (don't judge)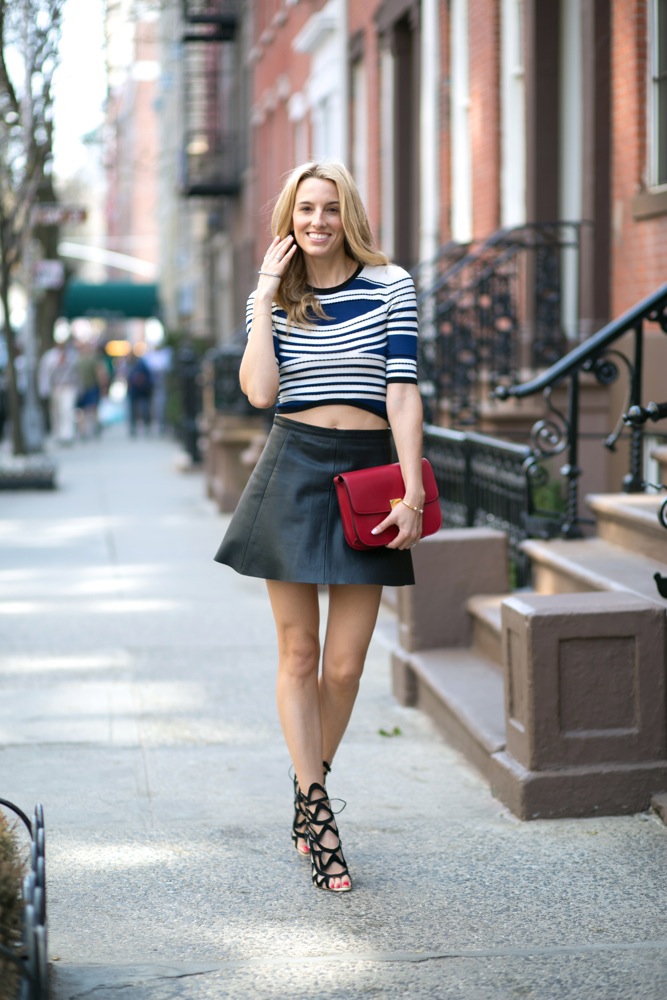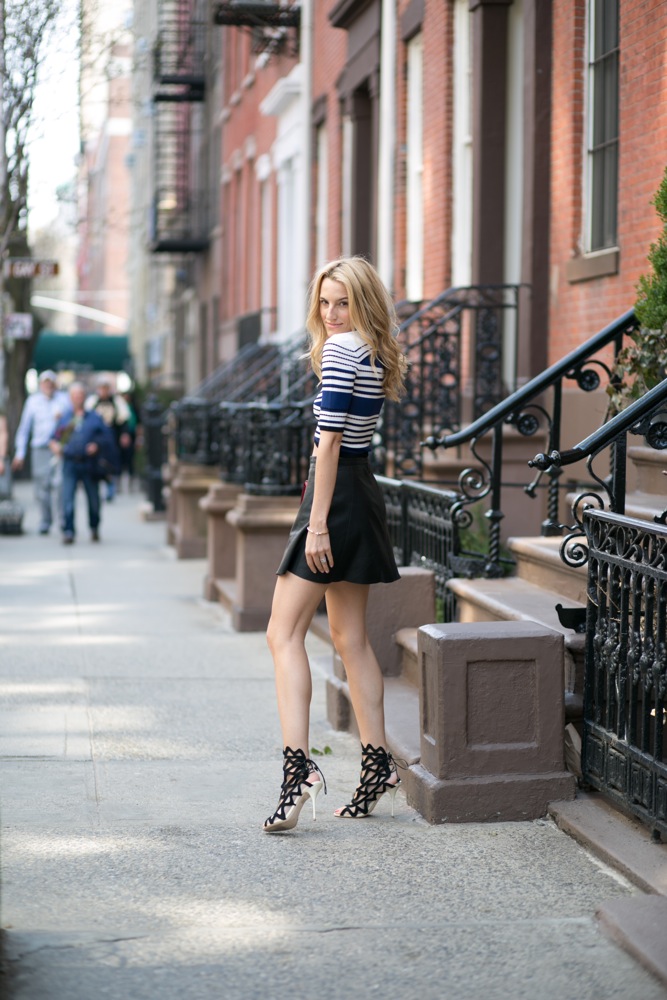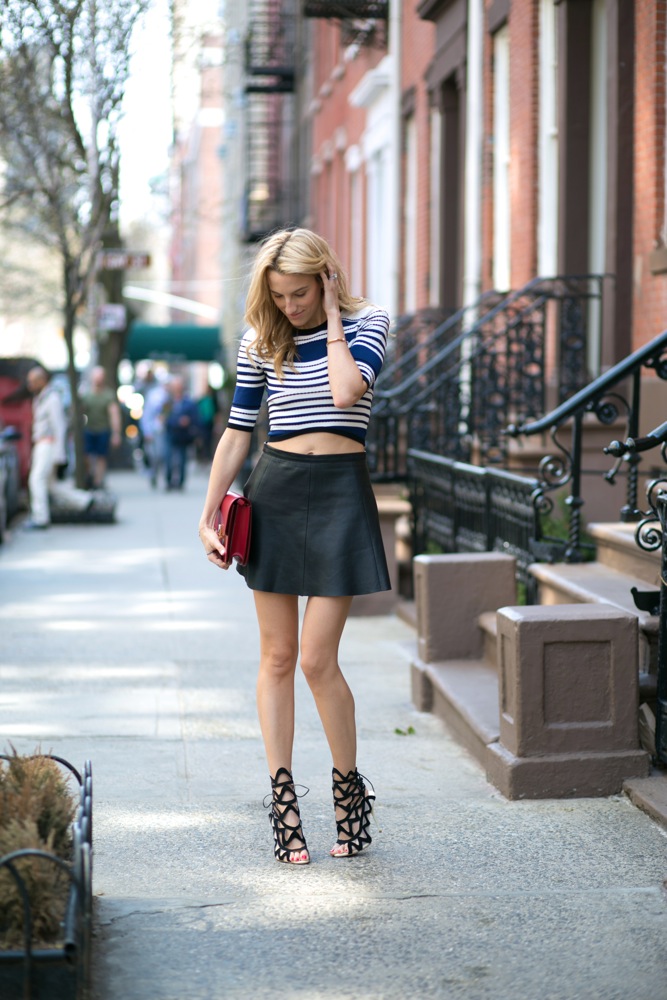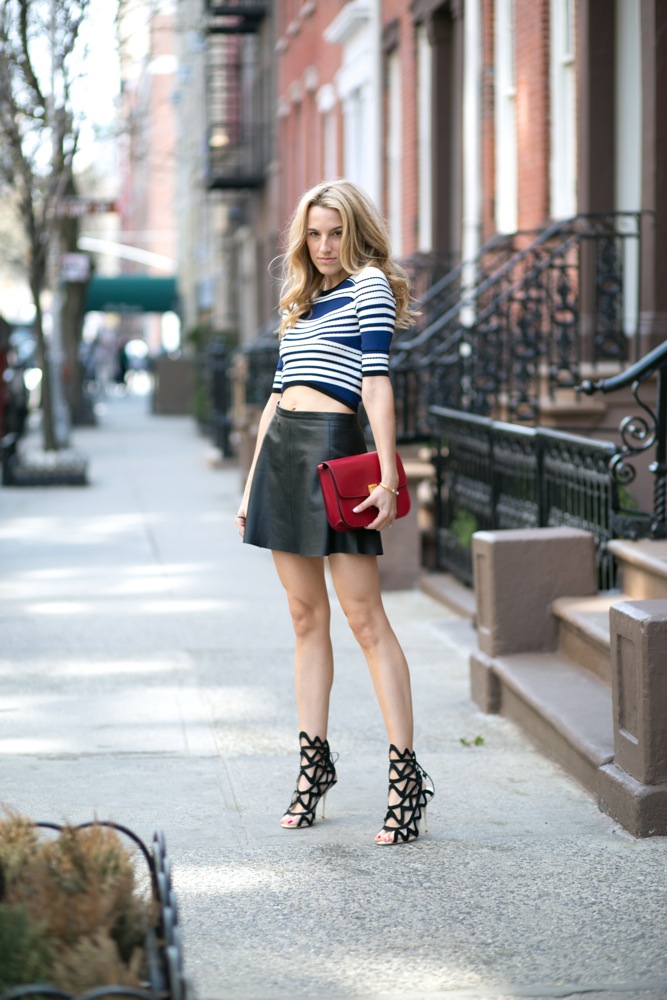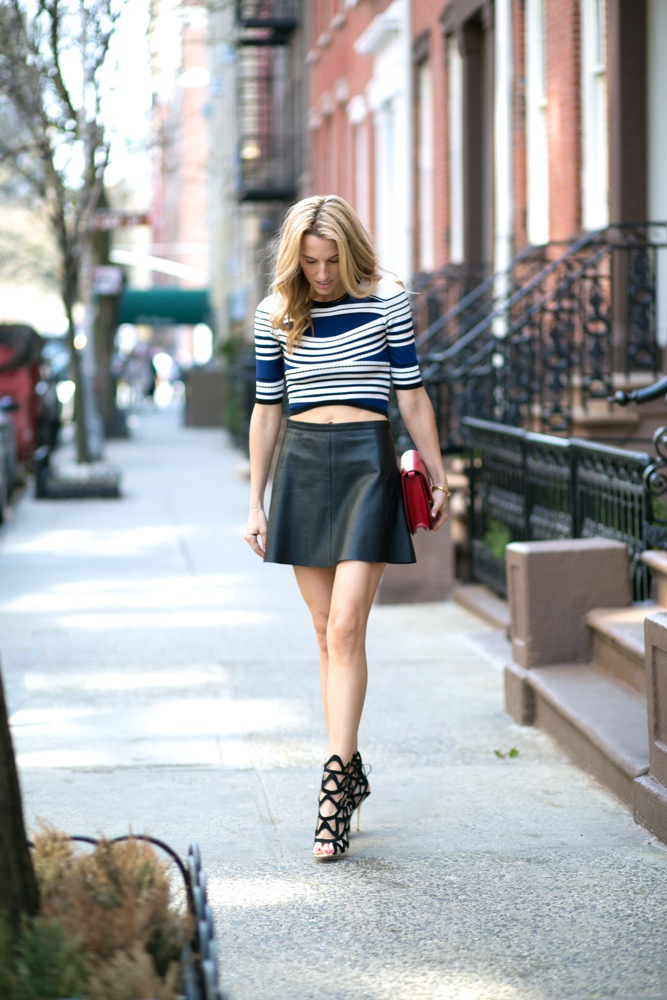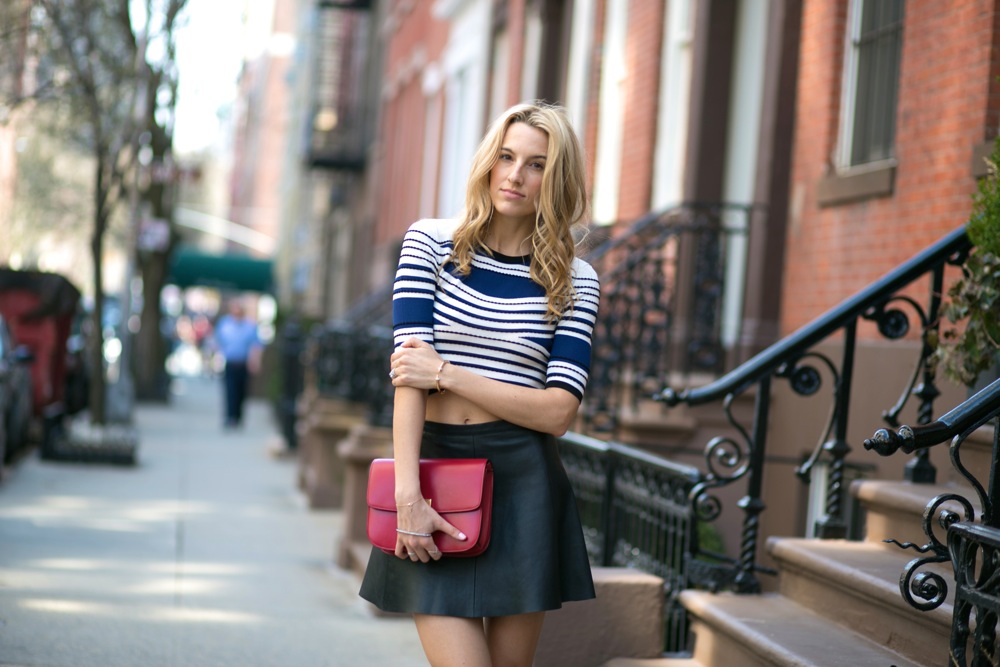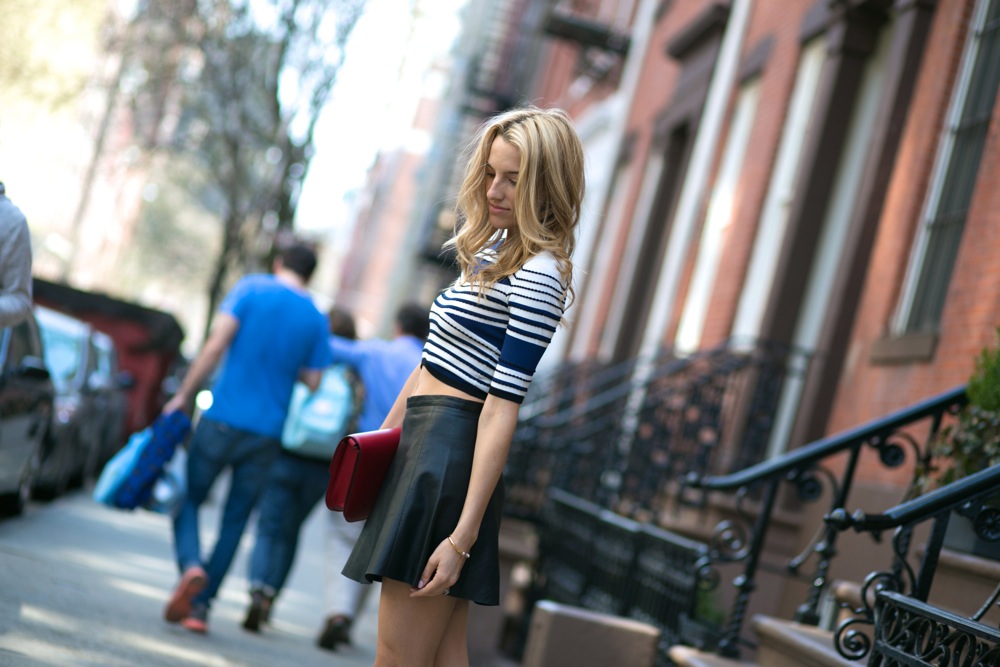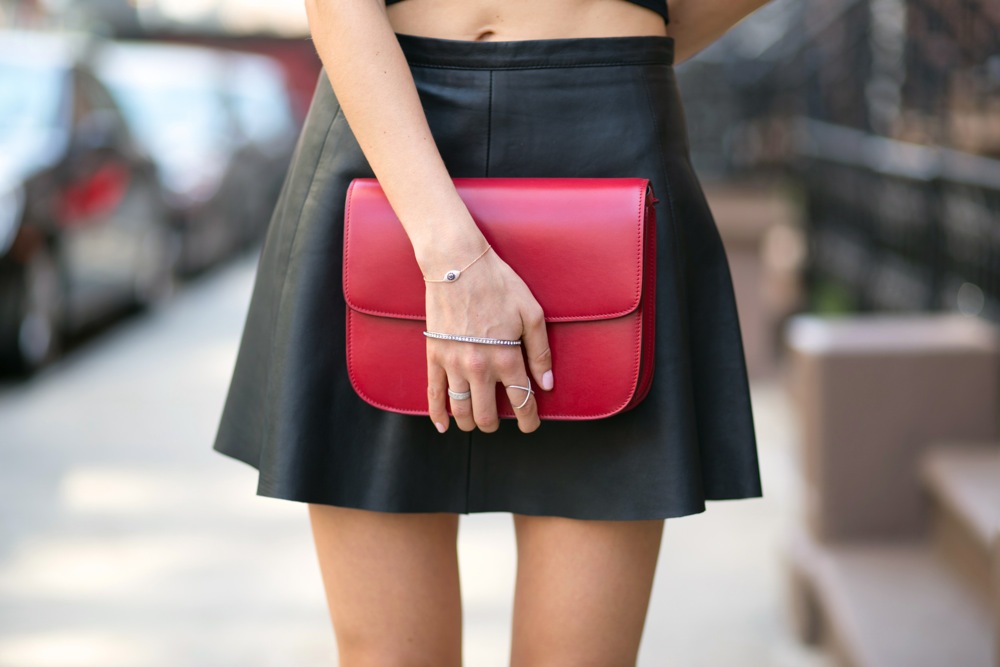 I have been loving palm cuffs and when I saw this one from Fallon, I just had to have it.  It just makes me feel like a Badass LOL.
Photography by: Jeff Thibodeau
Top: Ohne Titel
Skirt: Love Leather
Shoes: Sophia Webster
Palm Cuff: Fallon
X Ring: EF Collection
Bag: Celine Box Bag