"Style is a way to say who you are without having to speak."
Happy Monday!  I am just bursting with excitement that it is finally nice out. I am going to Greece next month and It just so happens that the gladiator shoe trend is in full effect this season so I HAD to jump on these shoes. These Stuart Weitzman gladiator sandals are exclusive to Scoop NYC and what make them different is that the rivets on them are black.  They are so out of the box for me as far as style but lately I have been having more fun with fashion.  I mean isn't that what life is all about?  Taking risks, having fun and enjoying the ride.
I styled these shoes with this adorable jacquard palm printed skirt that has an A-line silhouette and is a bit more high waisted, which is perfect for crop tops.  This print reminds me of summer and that instantly makes me smile.  Plus the FrugaLisa in me loves the price tag especially since this skirt is even less now that it is on sale at Nordstrom.  Run don't walk…LOL
P.S.  If anyone has ever been to Santorini and Mykonos I would love to hear some suggestions on what to do and where to eat.  Leave your comments below.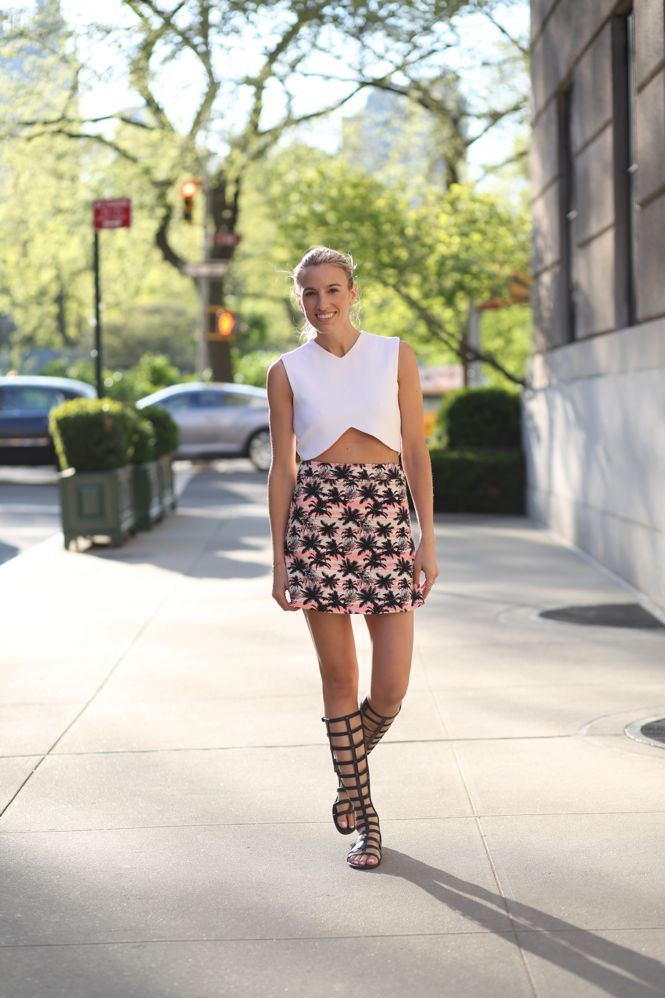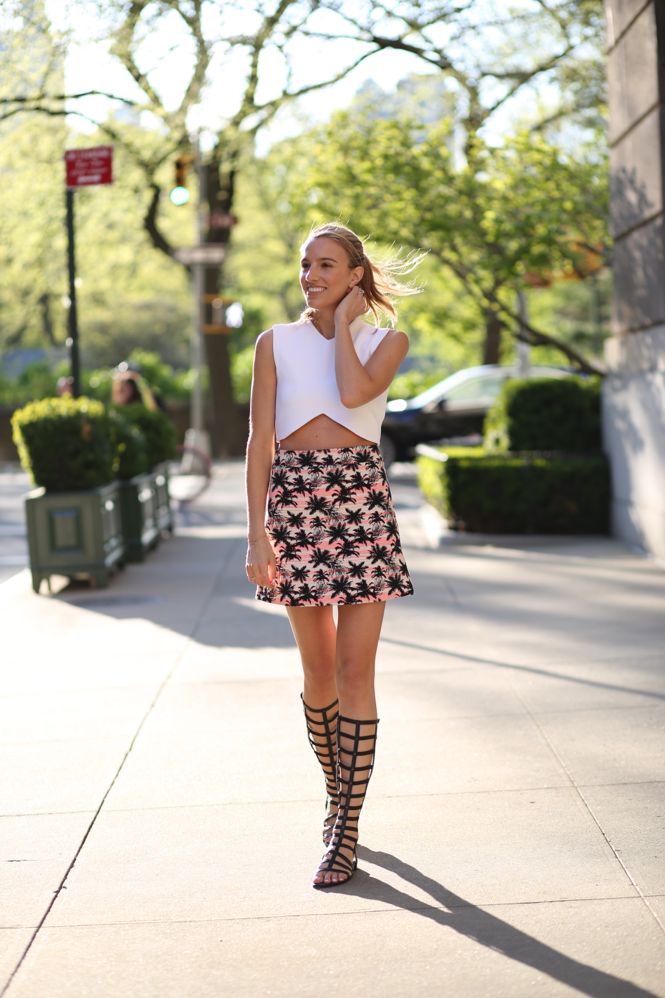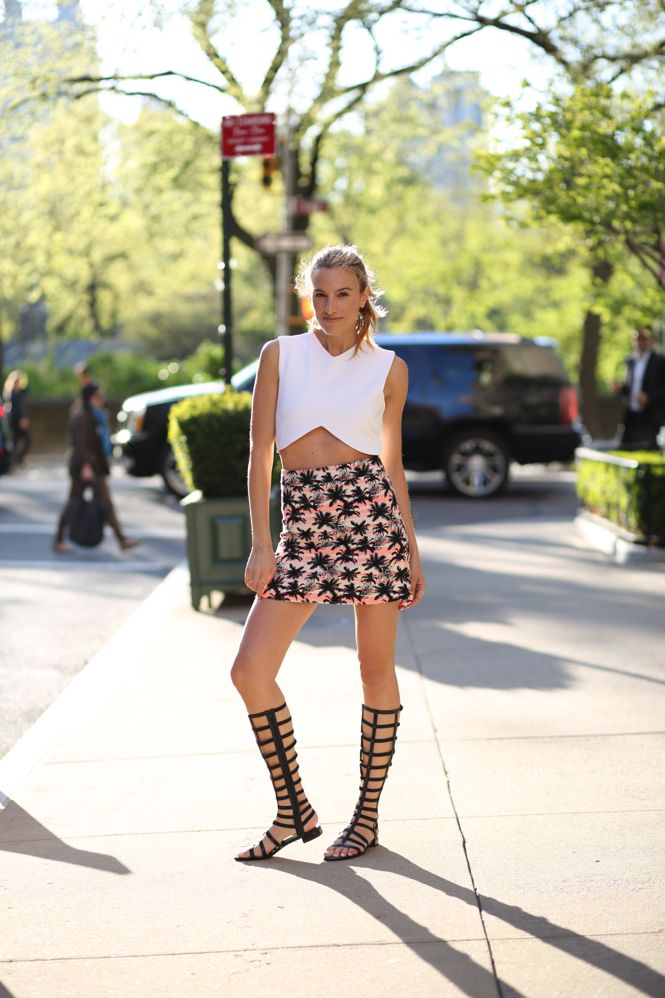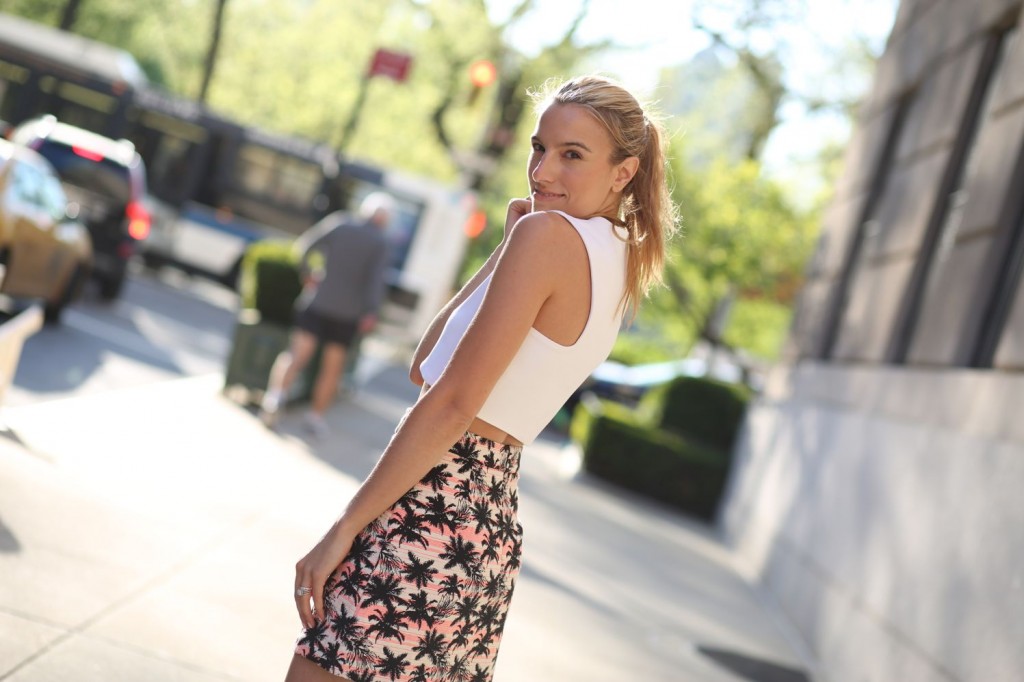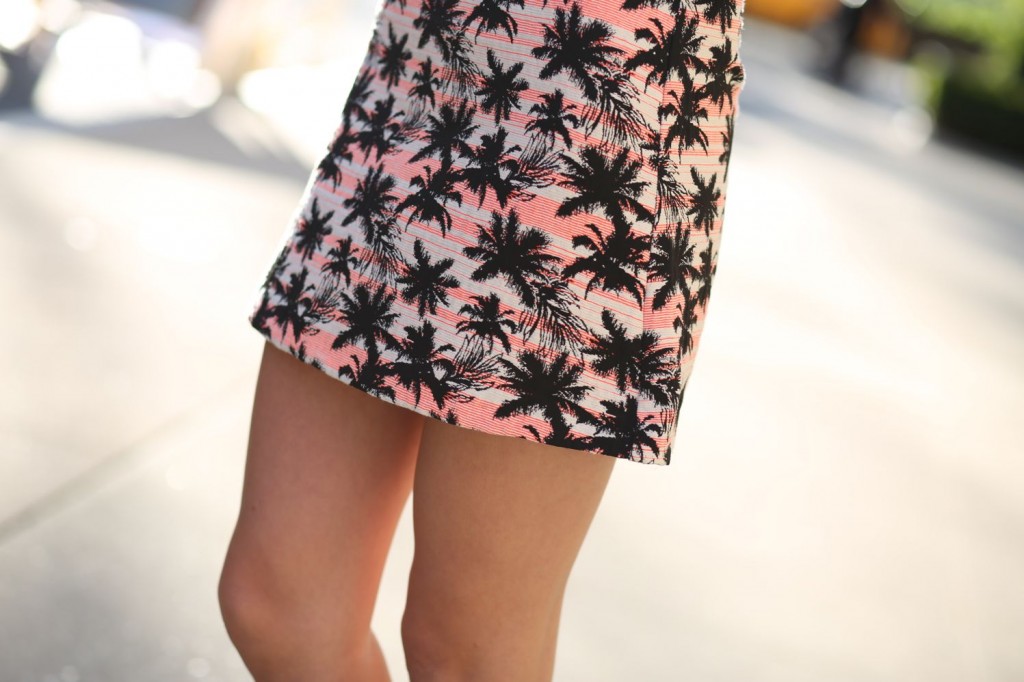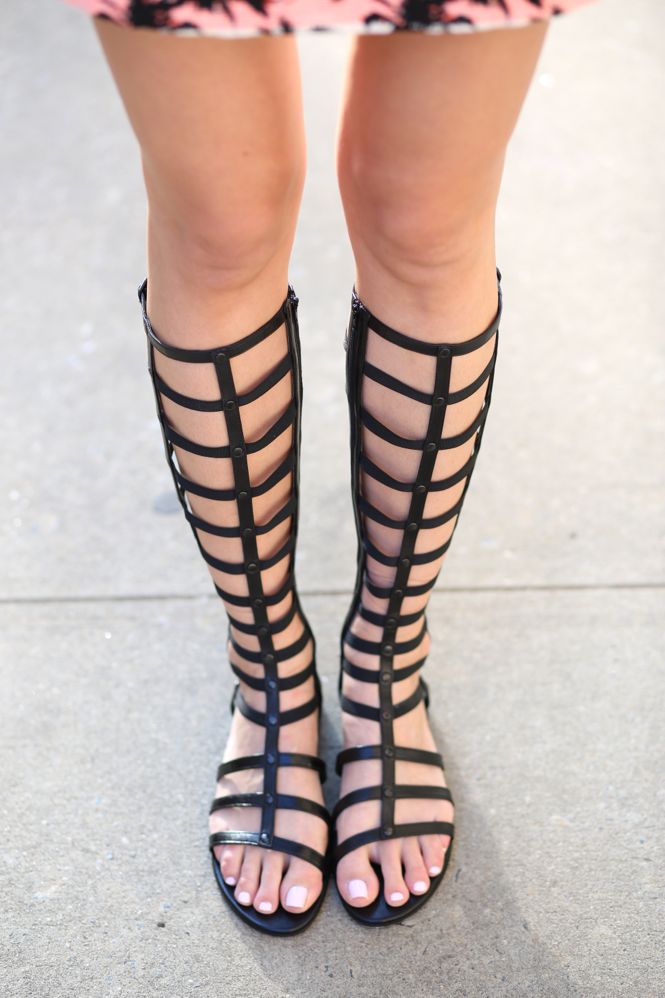 Photography by Jeff Thibodeau
Top: Zara
Skirt: Topshop
Shoes: Stuart Weitzman