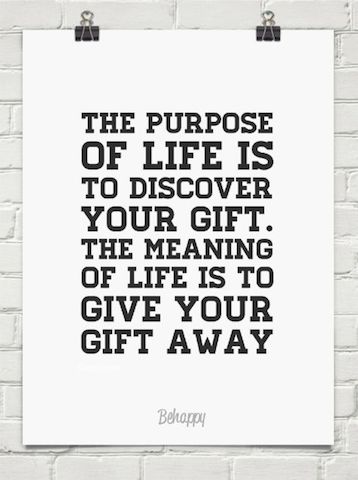 My husband took this video of me (the formatting was too weird for You Tube, sorry) and I decided to set it to Beyonce's "I Was Here."  A feeling came over me when I watched the video and it hit me… this is ME and I am here living my life, aspiring to be the best version of myself.  Watching this and listening to the song brought me to tears.  I lived my whole life dreaming big dreams as I still do today.  I have always wanted to leave my mark on the world, so to speak.  I mean, we all want that!  I am in the process of writing about my story and it has been the most inspiring, freeing experience for me.  Every life has a story and I want to do as Oprah has always said (side note: I am obsessed with Oprah.  I have been watching her since I was a kid.  I never missed a show and I still watch OWN all the time) and that is to use your life to inspire others.  That's exactly what I intend to do.  Every life is a gift and figuring out the reason or the purpose of your life can be difficult. You have to become really clear about the person you are and who you want to be.  You don't want to live your whole life and wonder at the end of your life, what was the point??  This knowledge about yourself will bring about change because no matter what goes on around you or in the world, you can always be sure about the person you are and not be fazed by anything else.  I made a conscious choice at a very young age to live life to the fullest.  This choice was my decision and I have been judged for being different and am still being judged by others for the way I live.  Just because someone doesn't understand you, doesn't mean you change and become who they want you to be.  I survived spinal meningitis when I was 7 months old.  Without going into too much detail at least for now, I was the sole survivor out of 11 babies.  I call these 10 other children my angels.  I have always felt this enormous pressure to live a full life because this is my second chance and I would be doing a disservice to the other children if I mess things up. Going forward I just knew my life had to mean something.  This has changed the trajectory of my life and I made and still make my decisions based on this fact.
I have realized I am here to do what I always set out to do and that is to inspire people.  I am super passionate about fashion (obviously…LOL) but I am also just a life lover.  I feel you have to connect the dots of the MIND, BODY AND SOUL with some SWAG to pull it all together.  Looking and feeling great from the inside out!  I am all about lifting people up and making everyone feel as though they too can live their dreams. Why not?  You only live once.  The goal is to leave the world better then when you arrived.
How can you start living your life in an inspiring way and become the best version of yourself?  Let's get the conversations going.  Leave your comments below.