Good morning from beautiful Santorini, Greece.  We arrived yesterday after what seemed like a whole day of traveling and I am still in awe of this place.  Words can't describe the views and the beauty of Santorini.  I feel so grateful and blessed to be here celebrating our anniversary.  We are staying at the stunning Kirini Suites and Spa in Oia.  This hotel is just beyond beautiful.  It's all white, as pretty much all the hotels are here, every room has sweeping views of the Aegean Sea, the food is excellent and I hear the spa is a must.  The water color of the sea is just breathtaking and it's super hot here, which made it easy to swim in the infinity pool all day.  We are planning a boat trip around the island to see the famous black sand beach and red beach.  We have been taking pictures non-stop so I thought I would share some photos from Day 1.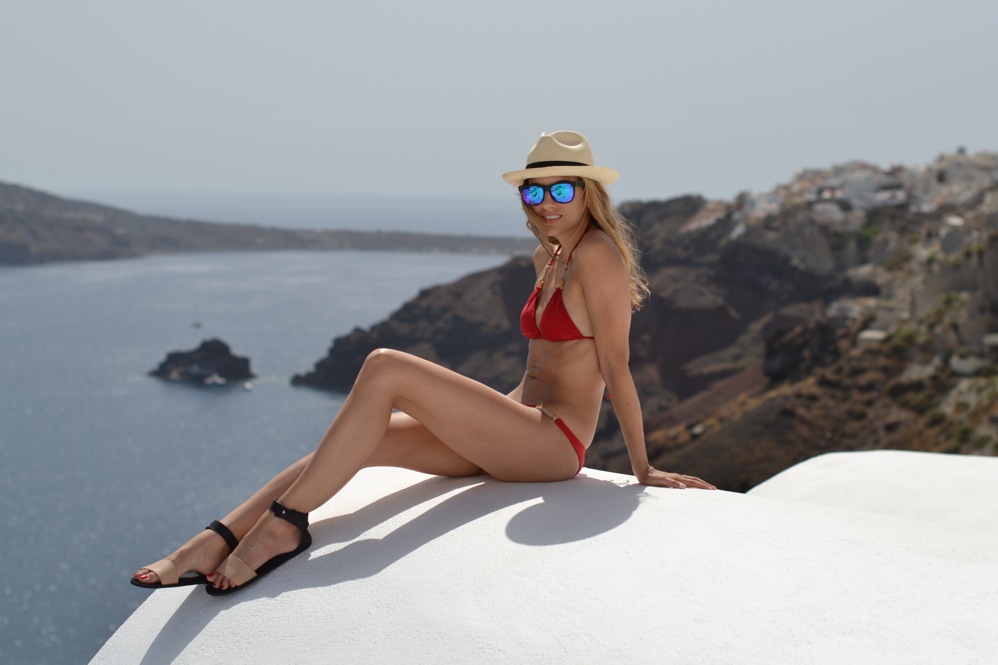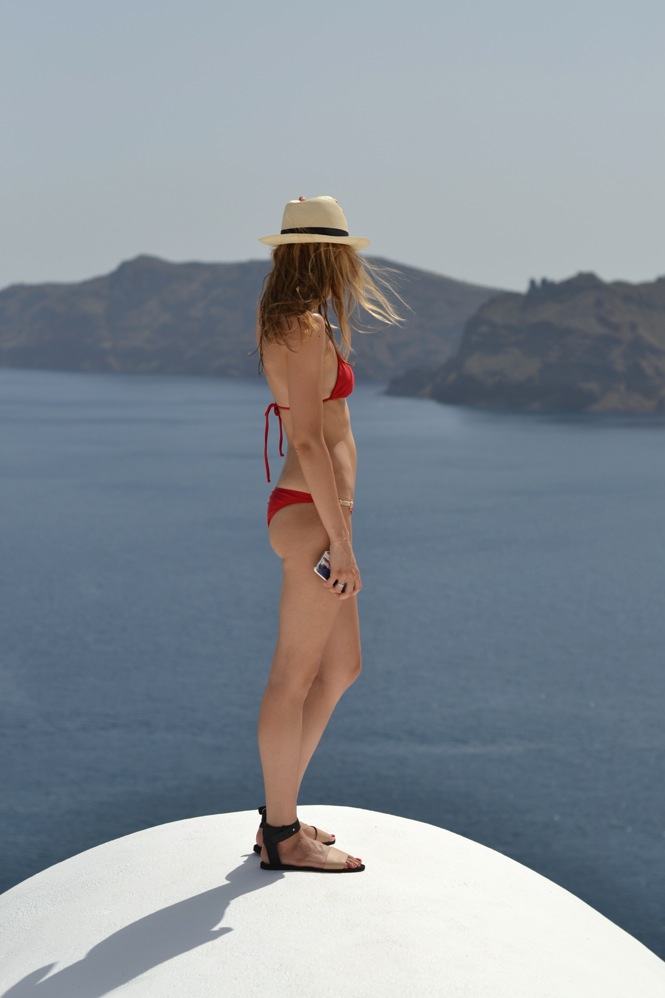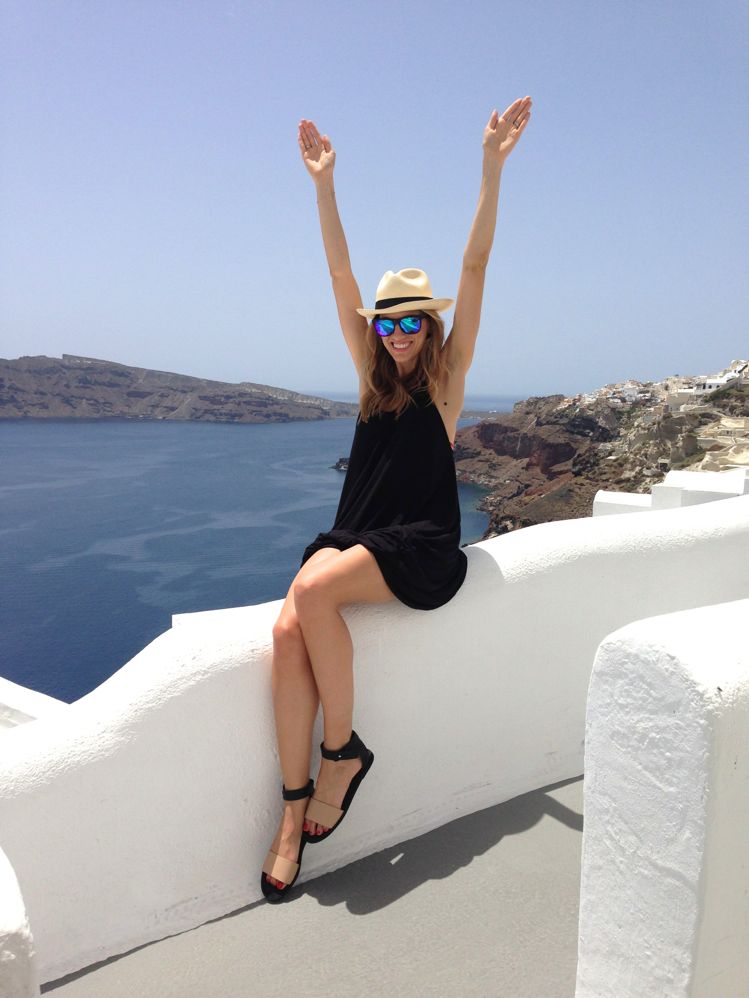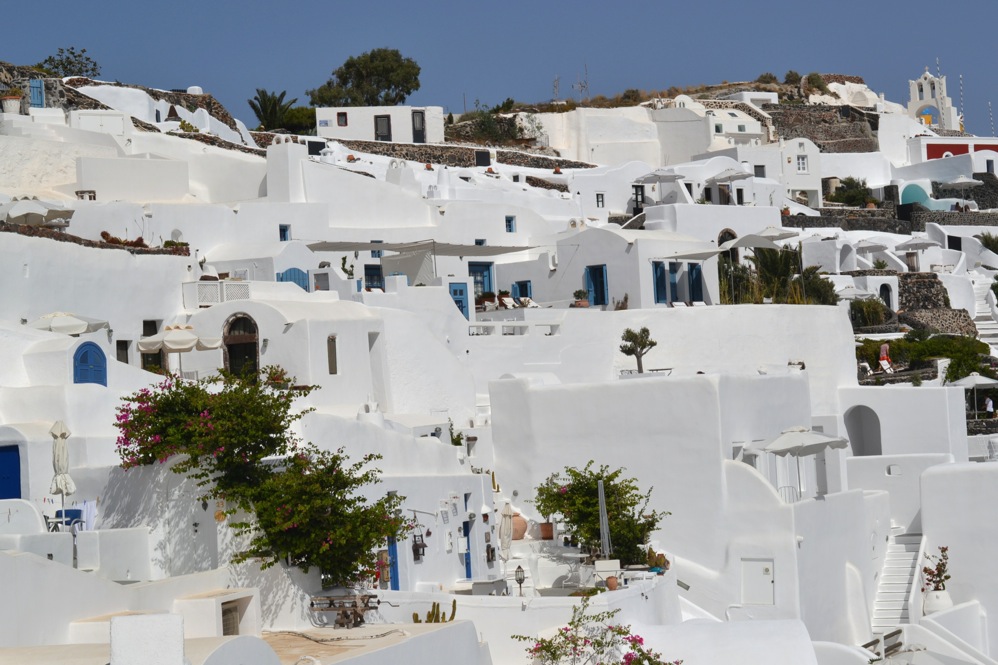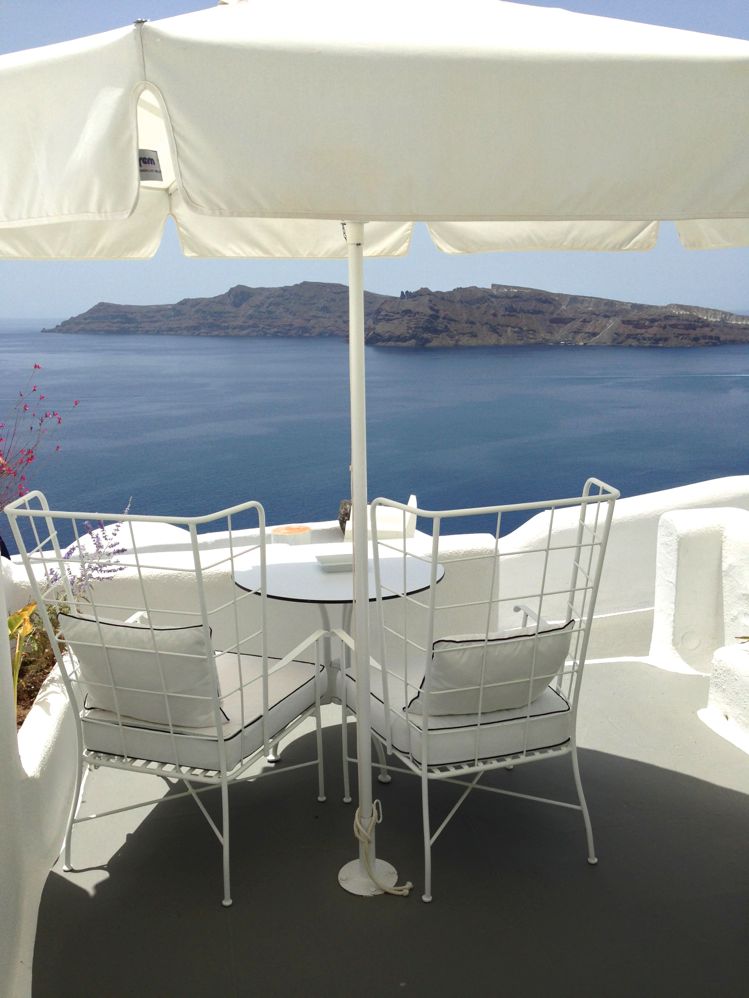 Cute little patio right outside our room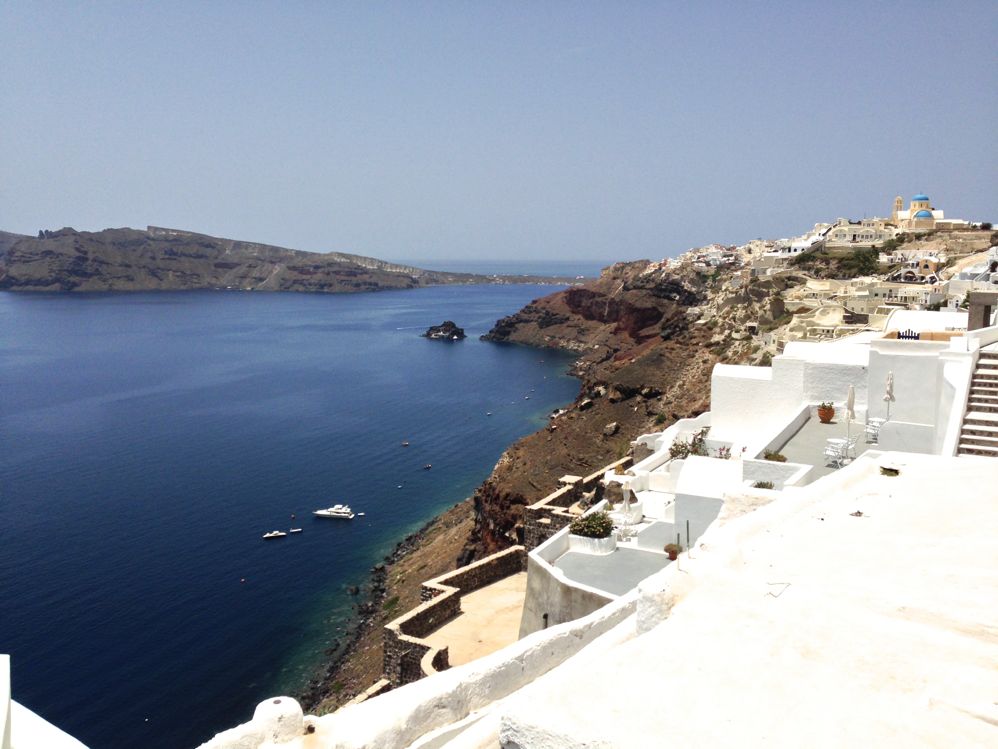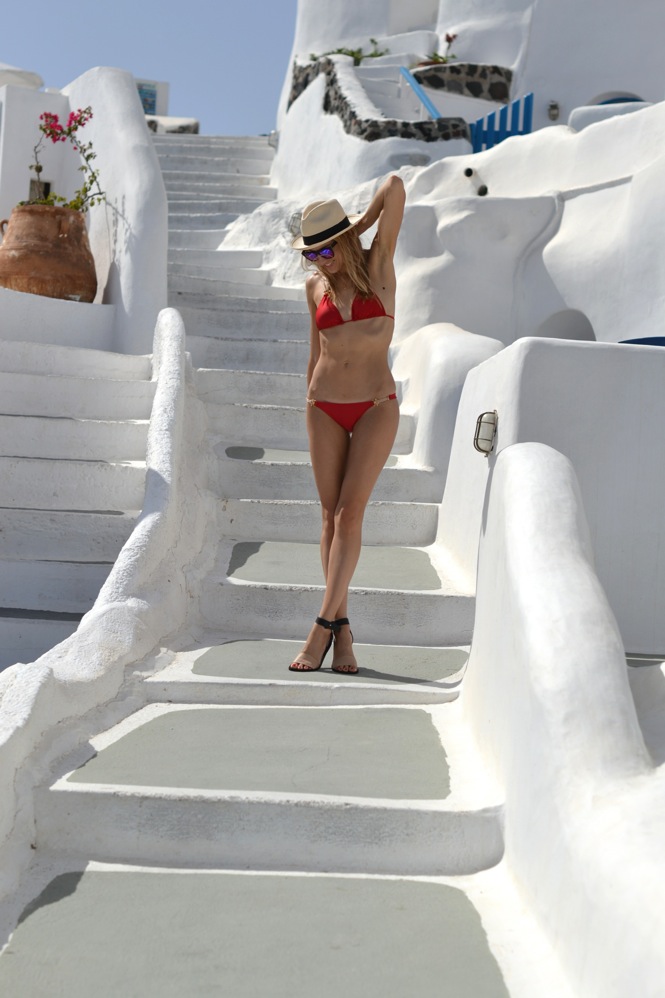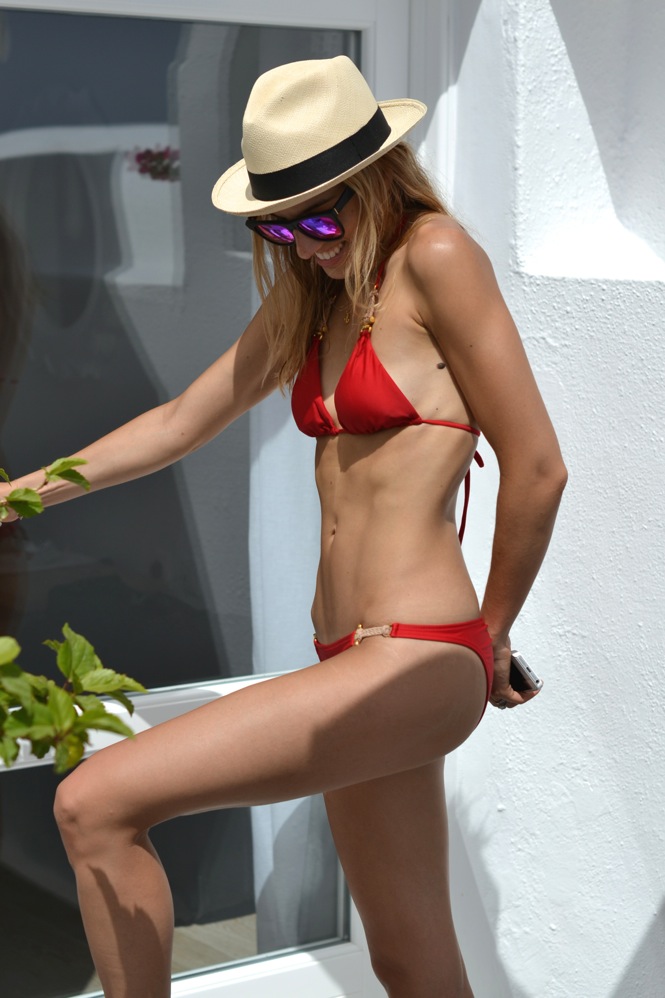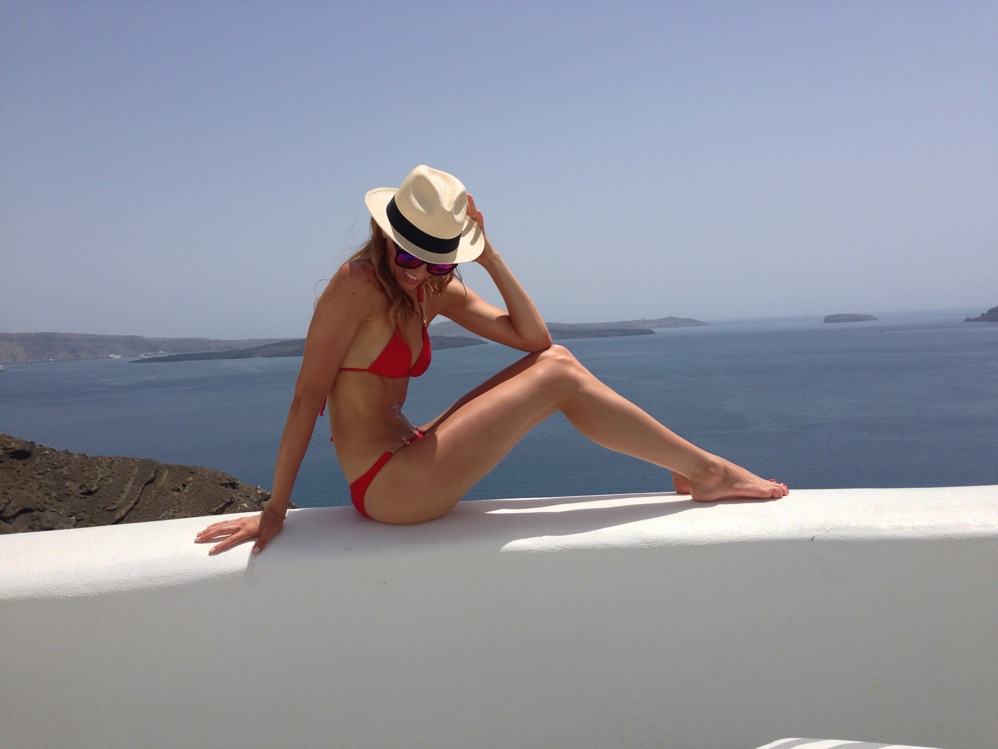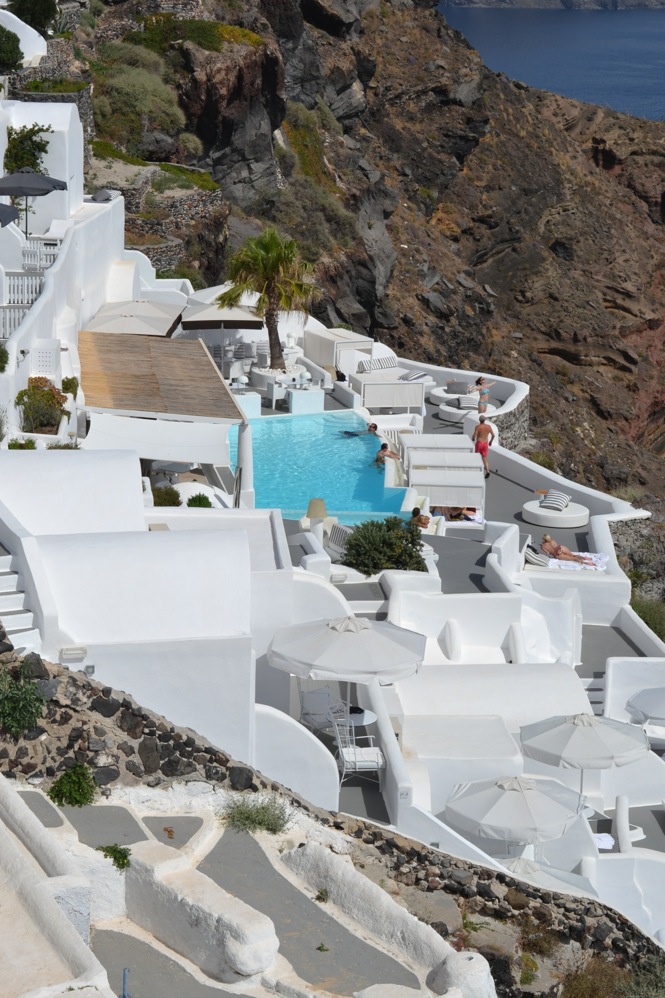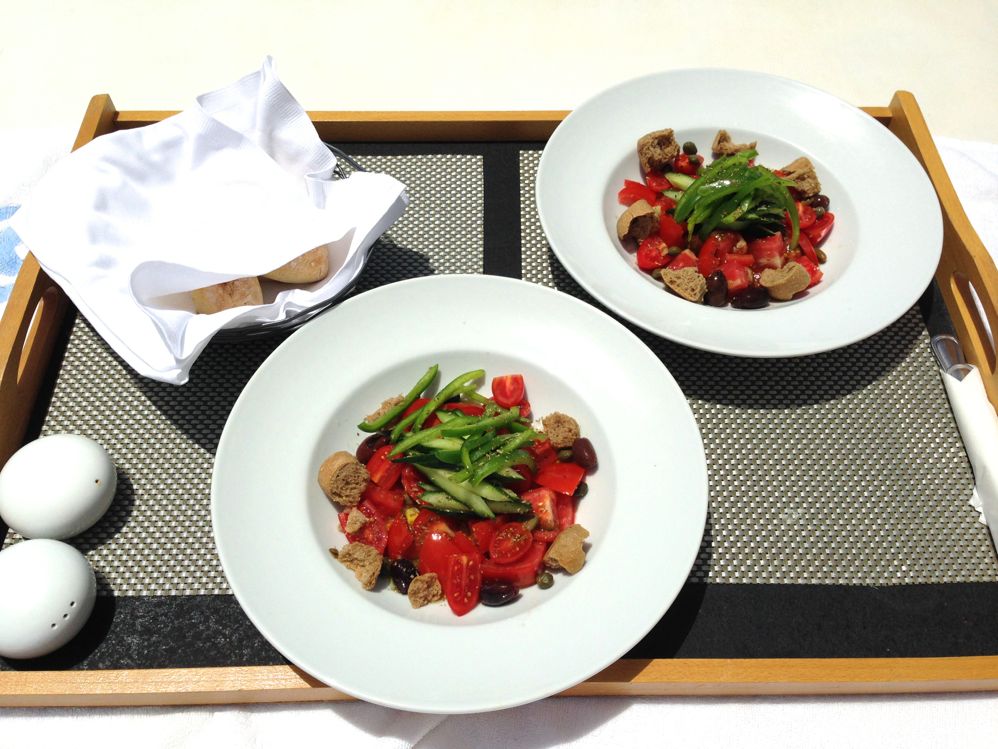 We ate Greek salads of course!!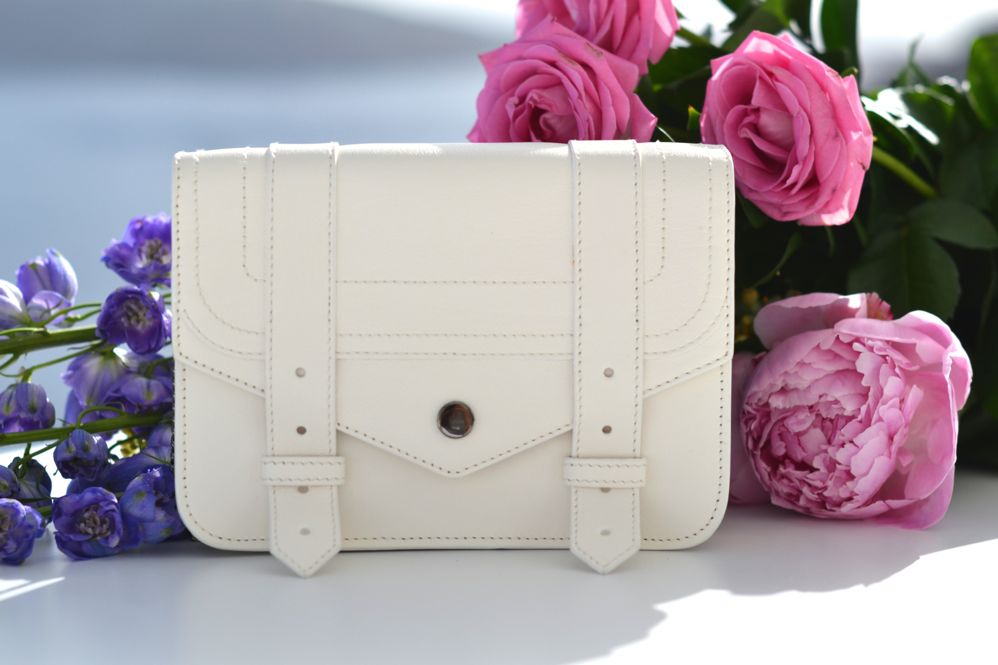 Adrian surprised me with flowers and the sick Proenza Schouler PS1 white crossbody wallet.  He gave me this birthday present early so I can use it while I am here.  AMAZING!!
Bikini: Vix
Hat: J.Crew
Shoes: Vince
Sunglasses: Super
Cover-up: Mara Hoffman