"Choose a job you love, and you will never have to work a day in your life."
Hi Guys!  Summer is in full effect in NYC even though it doesn't officially start until the 21st.  I shot these photos in the West Village after another long day of fit modeling but since I love what I do it never feels like work.  That's the thing about finding something you love and are passionate about, it feels effortless.
Now, can we discuss this Helmut Lang skirt?!? Helmut Lang nails that effortless, cool style.  I have honestly worn this skirt a million times that I even bought it in navy.  It drapes perfectly around your hips and can be worn day and night.  I styled it with this beautiful Zara top that has interesting detailing at the shoulders along with Rag & Bone sandals and my new obsession…this Simone Camille bag.  The details of this bag are so amazing.  I saw these bags all over Instagram and I just had to have one.  Each is one-of-a-kind and handcrafted from vintage pieces.  I bought it for my Greece trip but I couldn't resist debuting it.
Stay cool:)
xoxo,
Lisa D.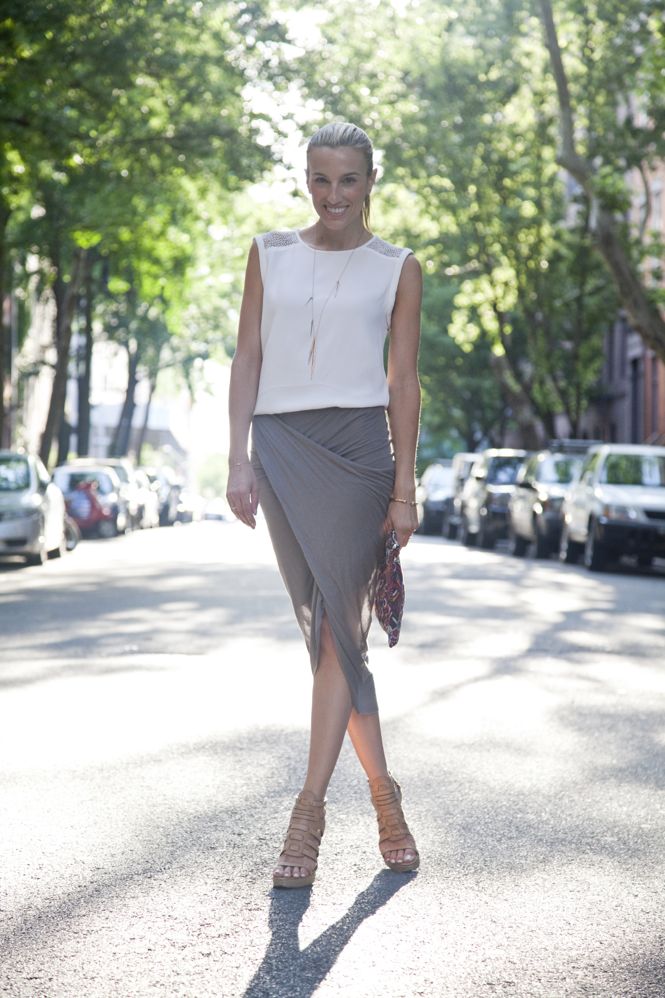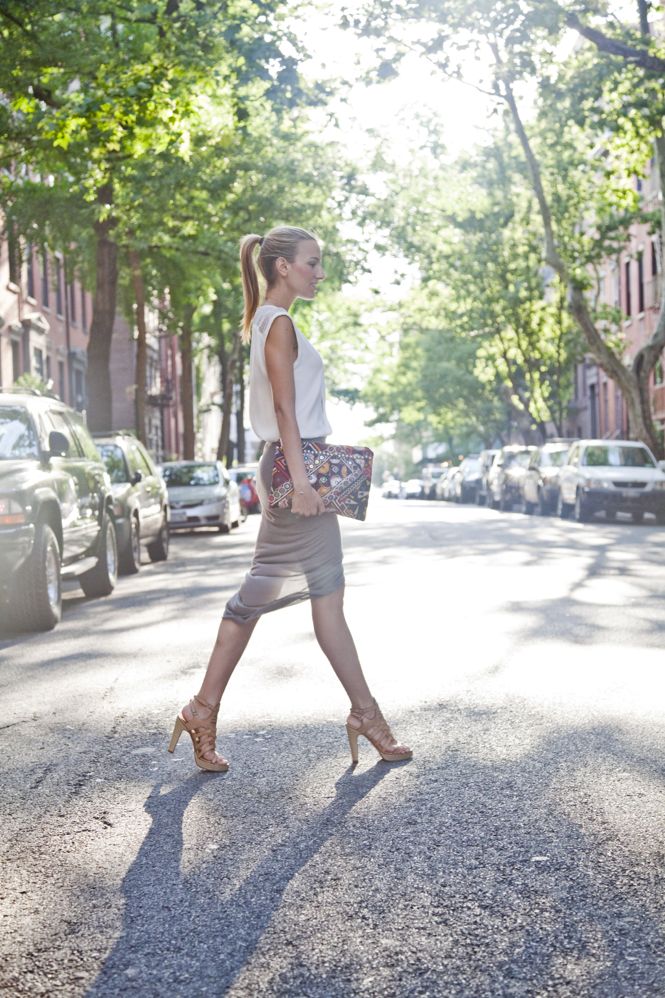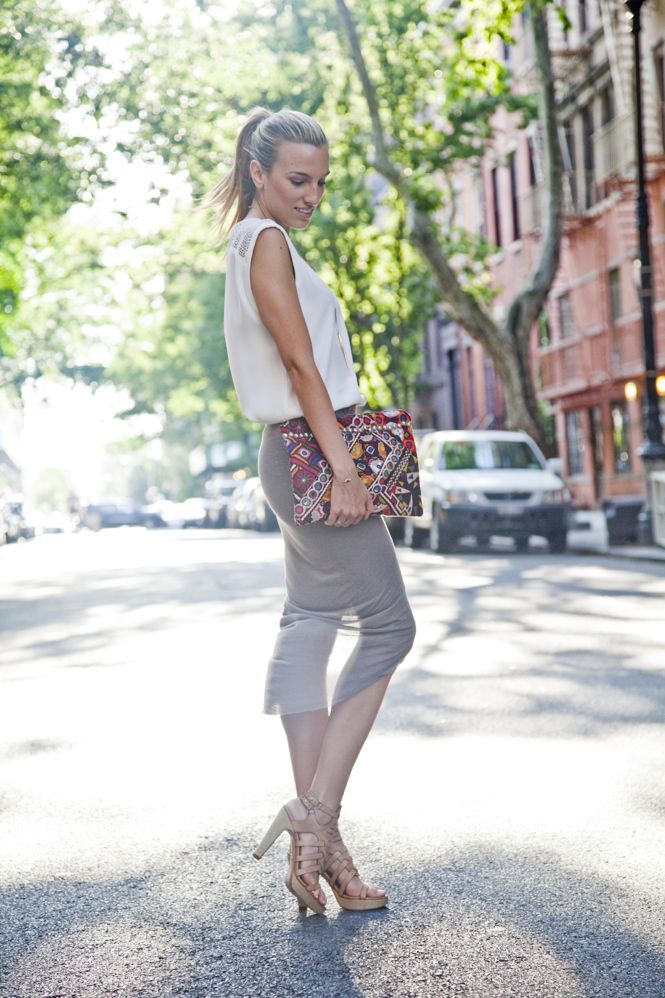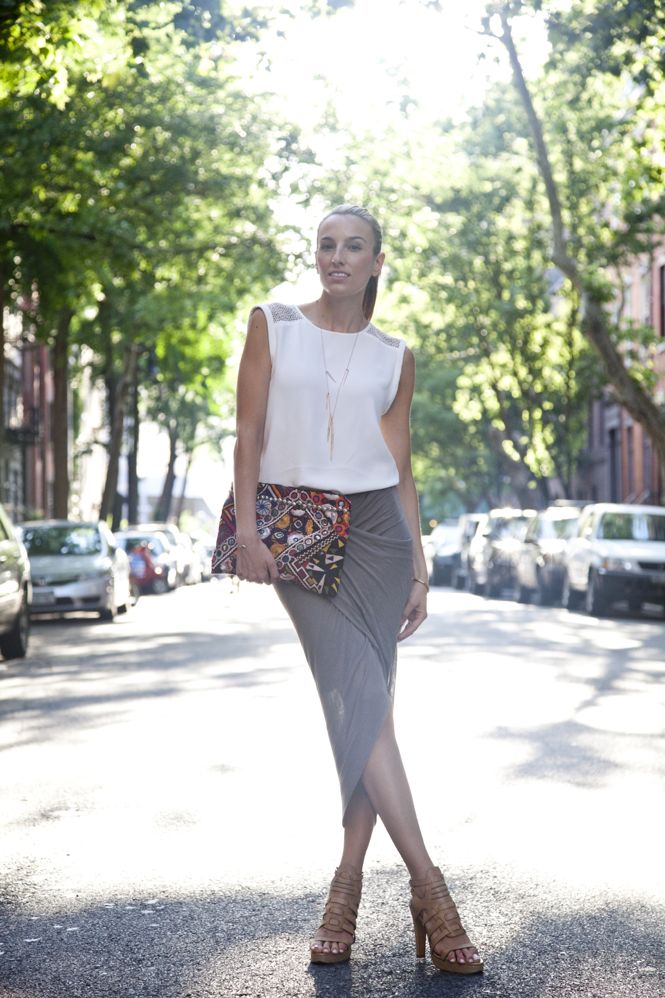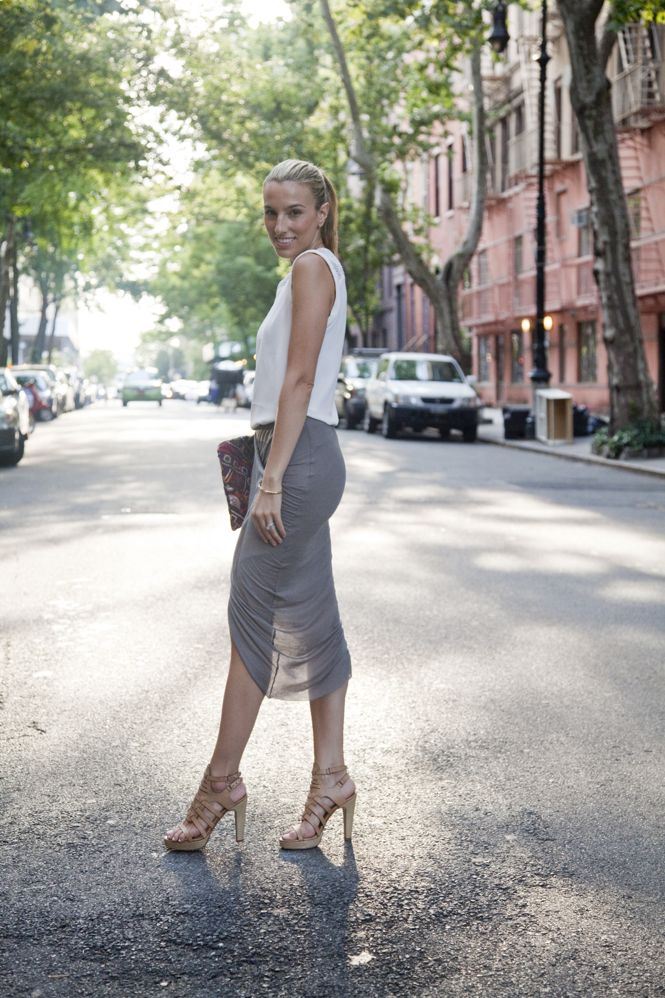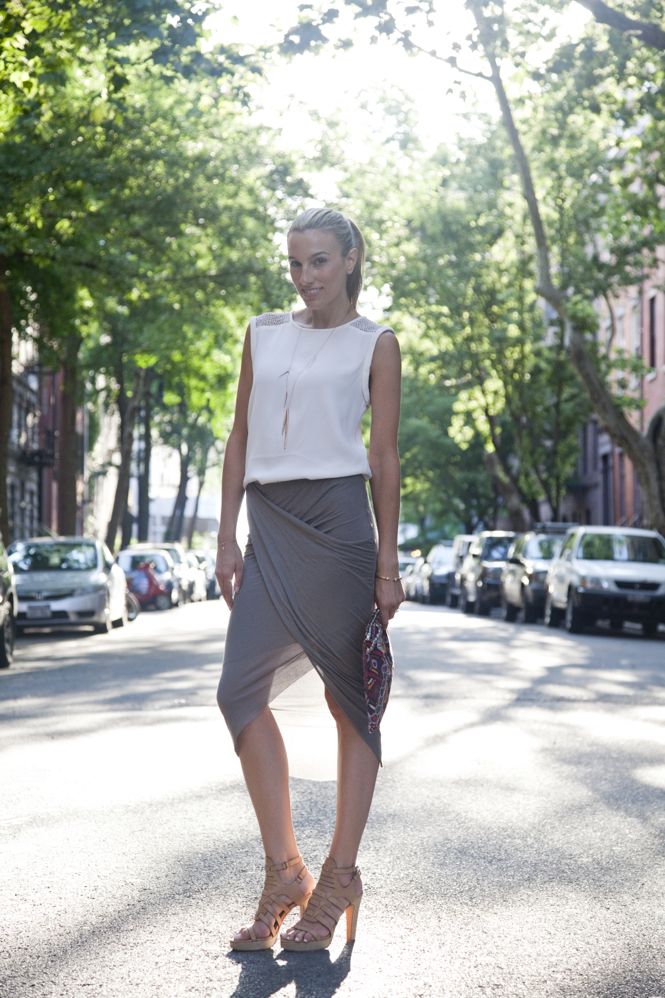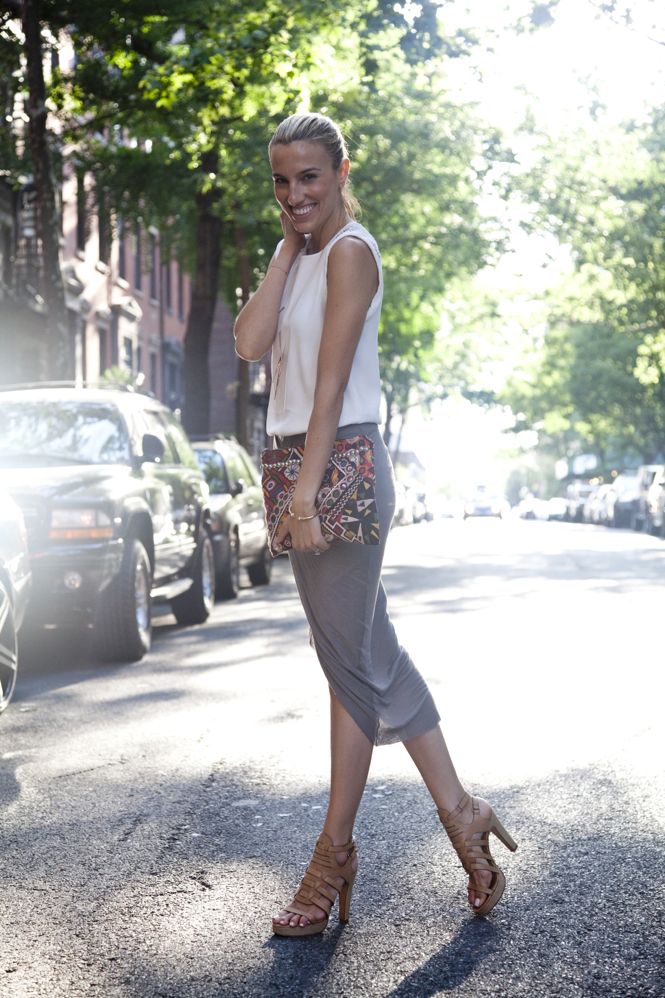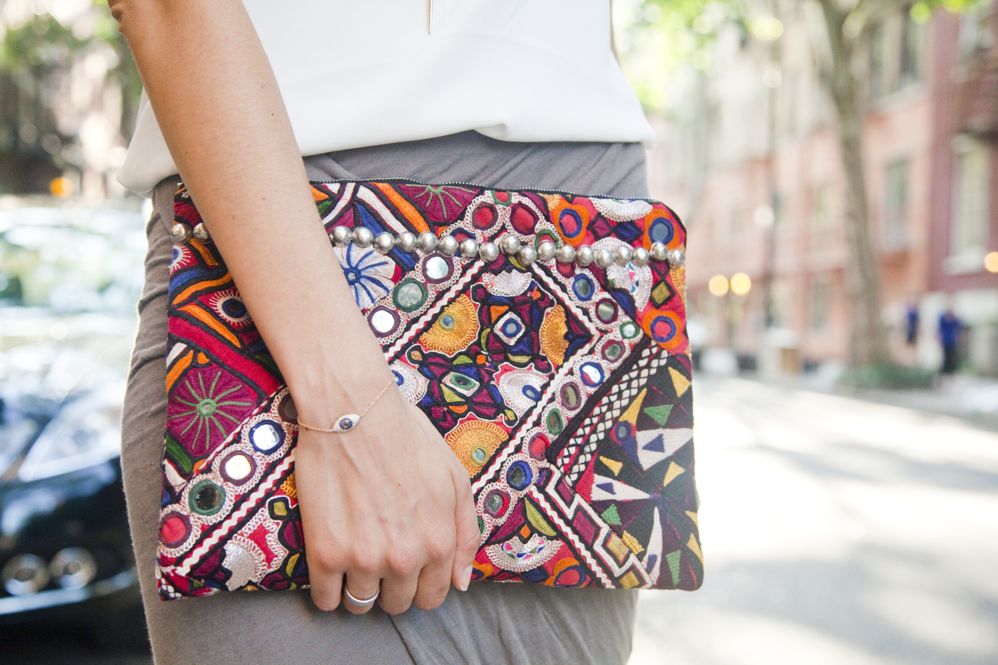 Photography by Elizabeth Covintree 
Skirt: Helmut Lang (in navy)
Shirt: Zara
Bag: Simone Camille (love this one and this one)
Shoes: Rag & Bone
Necklace: Alexis Bittar
Bracelet: Vita Fede