"One is never over-dressed or underdressed with a Little Black Dress." -Karl Lagerfeld
As you may have probably discovered, I love basics and I love Black!  I love a good LBD and this Rachel Pally dress, which I scored for a huge discount from Shopbop last season, is one of my favs.  It's so simple from the front but it has the best back detail. It is sexy without trying too hard.  I am obsessed with unique back details on dresses and tops especially for summer when it is so hot in the city.  I styled this dress with some all black pieces (Isabel Marant sandals and Ray-Ban sunnies) and a POC clutch from my friend Cleo's line, Primary.  I also threw on some gold and rose gold jewelry from Miansai and Jennifer Zeuner.
I love buying pieces that you can wear over and over and re-work into your wardrobe.  I am all about buying investment pieces and actually wearing them…remember my CPW (cost-per-wear) formula?  Wearing basics will not only save you money in the long run but the goal is to have these pieces season after season.  When I shop I look for pieces that I love and have that longevity factor.  Although, I do love Topshop and Zara for of-the-moment pieces that won't break the bank.
My husband and I shot this look on a picturesque day in Central Park.  I was there to shoot The Blonde Vegan's t-shirt line (will post some pics from that later). We had a blast, as you can see.  At one point we were laughing so hard (you know that belly ache laugh that hurts?) and at that moment I realized THIS is what life is all about.  Enjoying the ride:)
xoxo,
Lisa D.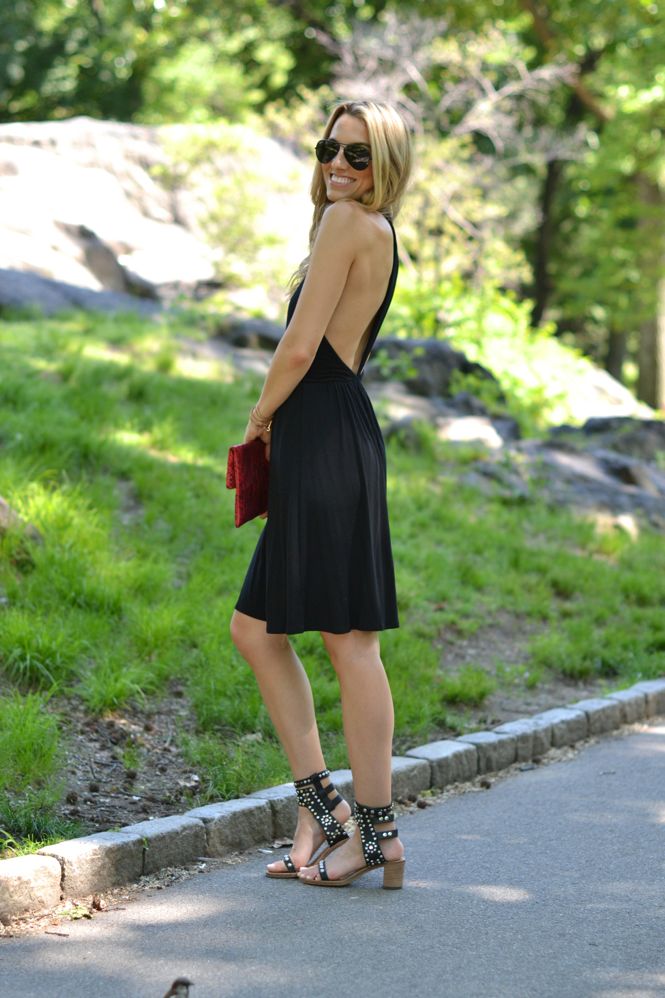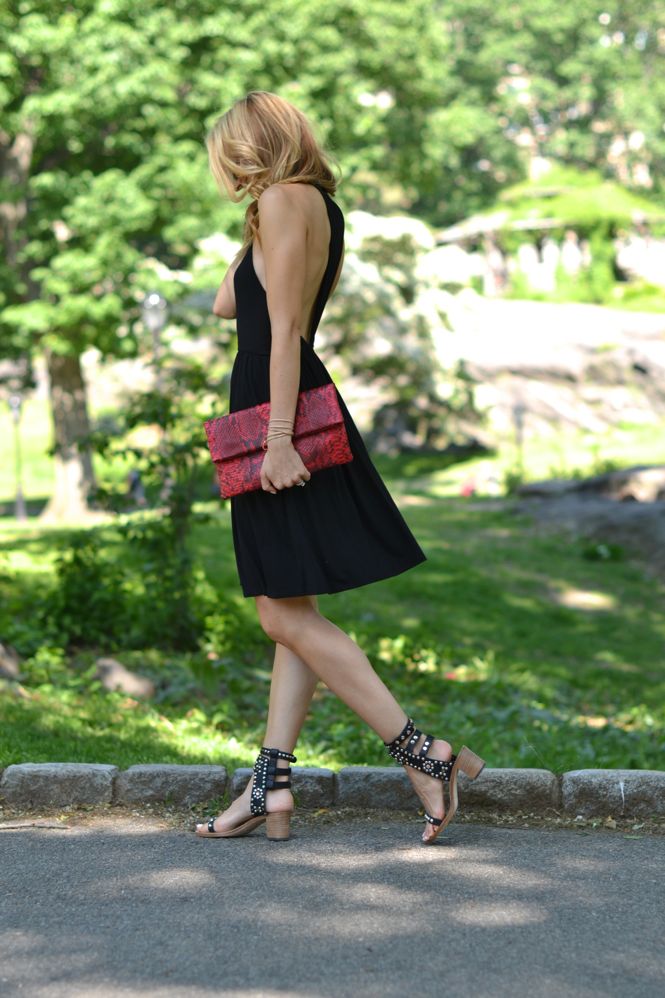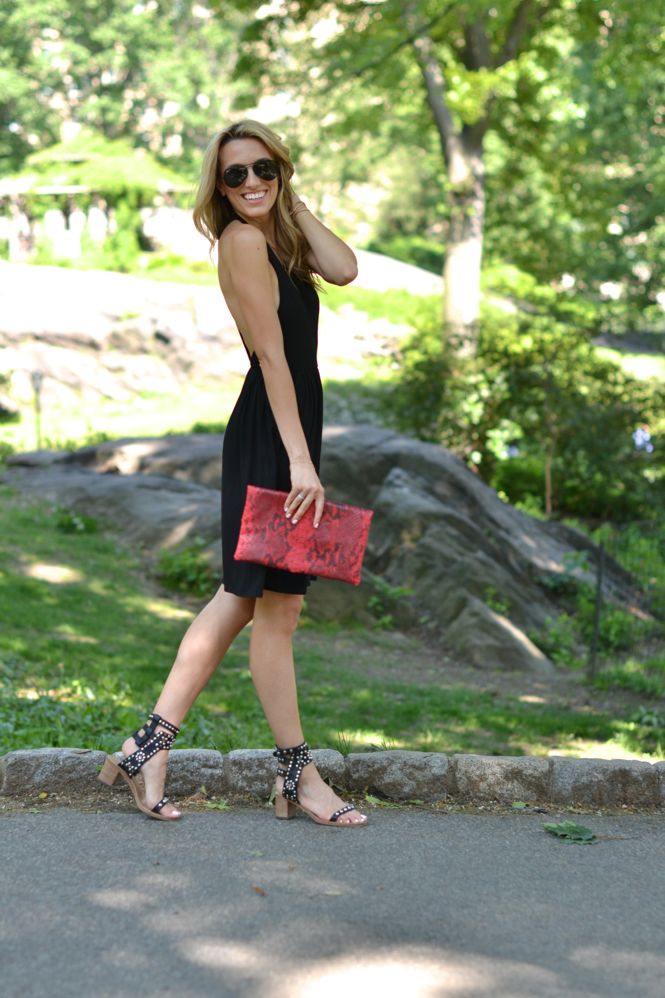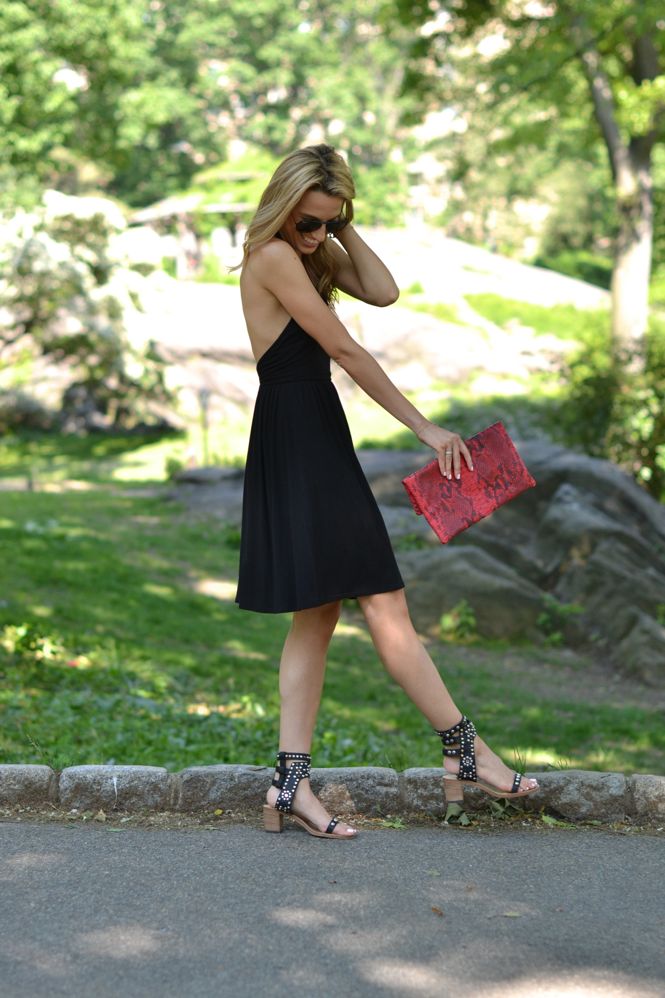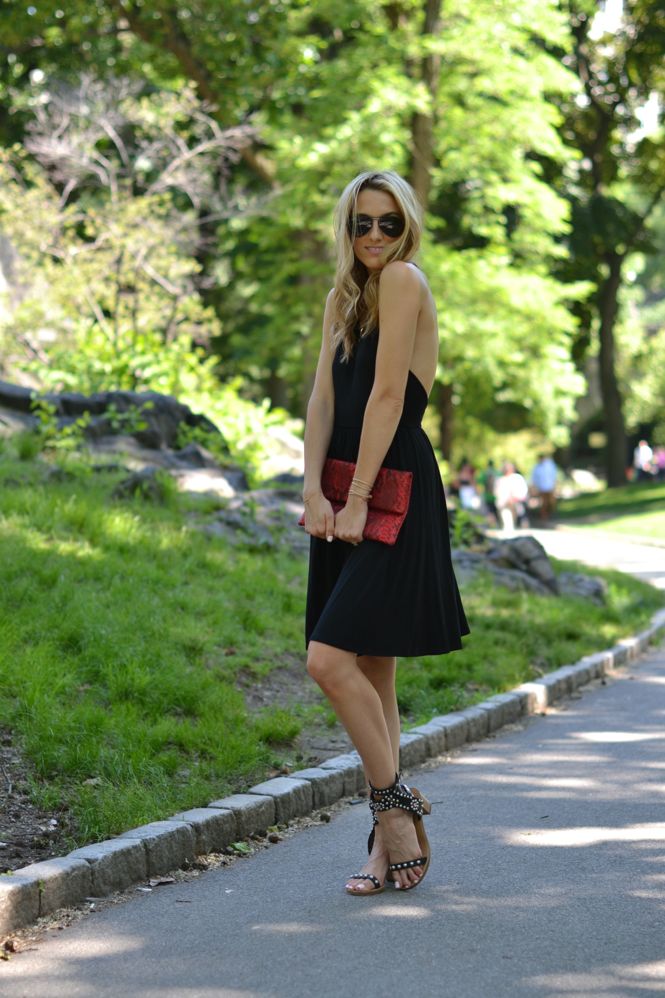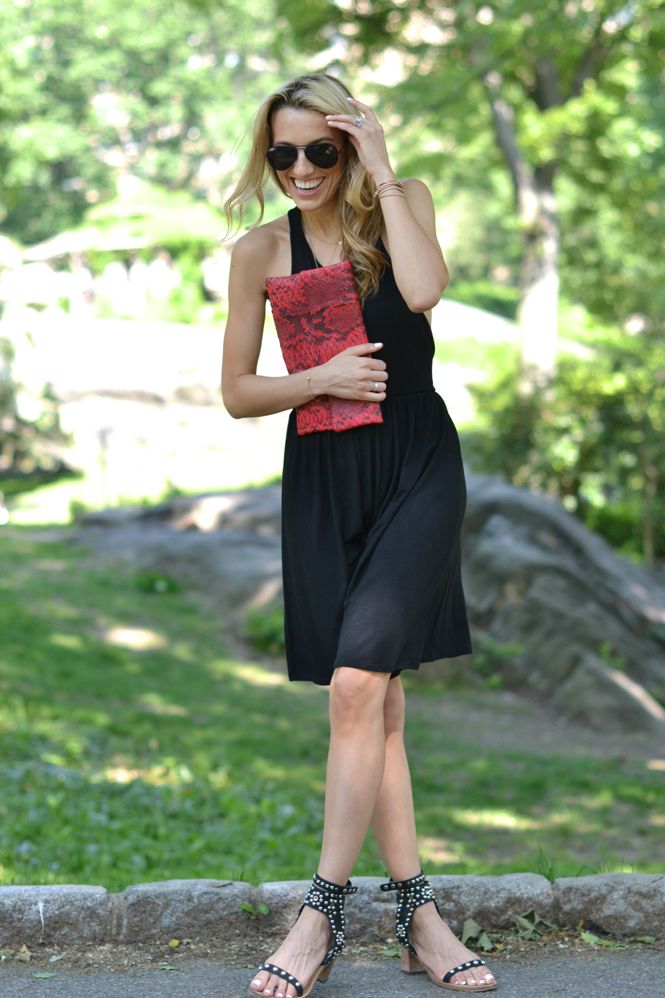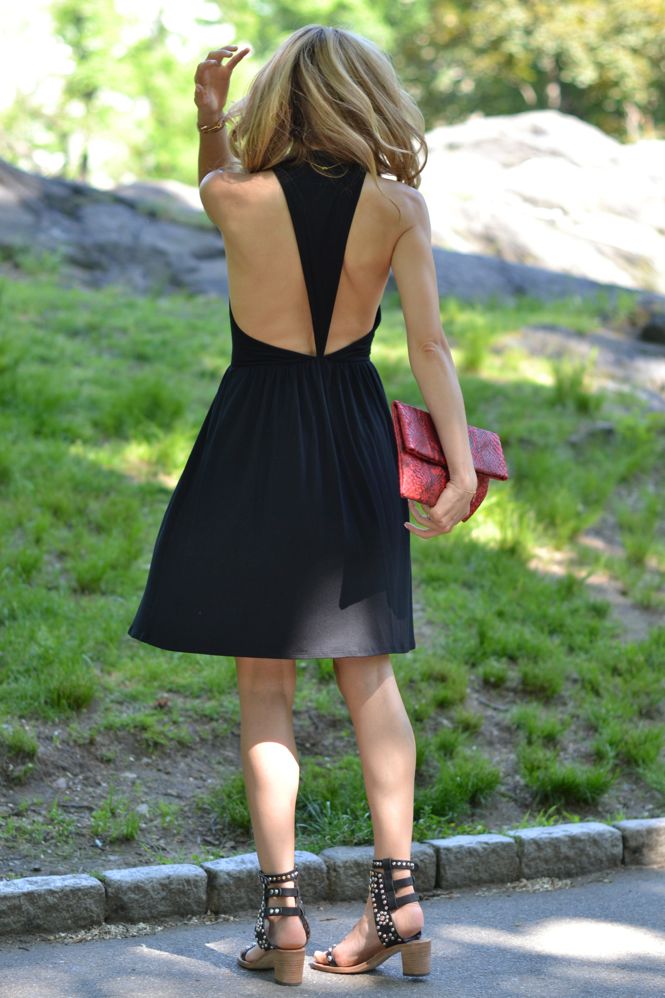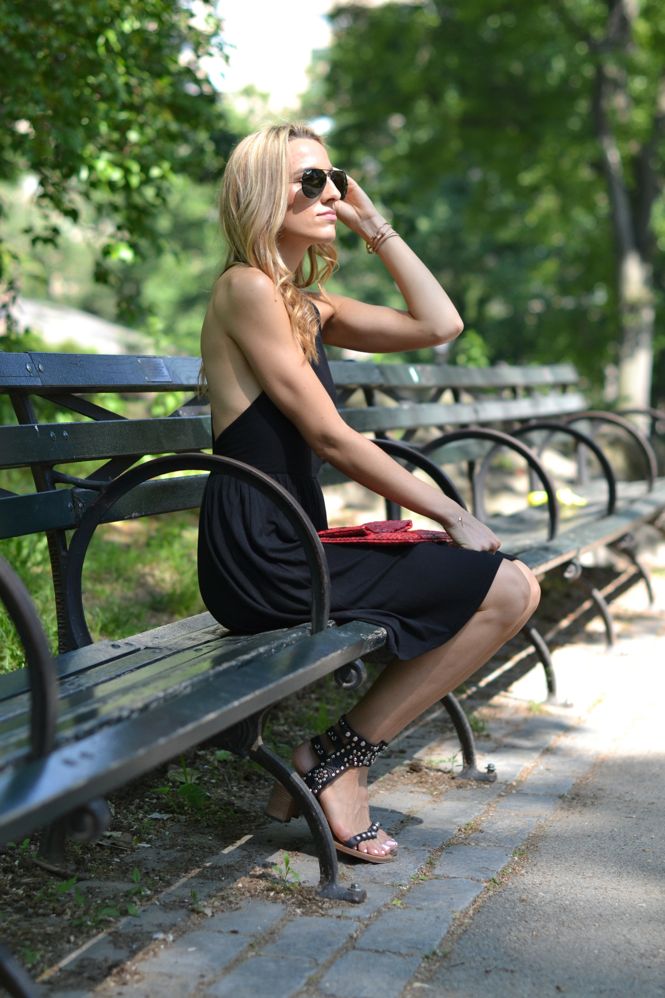 Dress: Rachel Pally
Shoes: Isabel Marant (similar here and in white here)
Sunglasses: Ray-Ban
Bracelet: Miansai
Necklaces: Jennifer Zeuner (Cursive Love and similar bar necklace here)
Bag: Primary (Love the pink)