Hey Everyone! Going back to Cali again on the blog. California is one of my favorite states.  There is so much variety and different places to visit.  It's also aesthetically beautiful.  The first place we hit up when we last visited was San Francisco.   We landed in SFO and went straight to the Golden Gate Bridge.  I have been there many times over the years but before this trip I researched the best places to capture the bridge and found the best spot at Fort Point.  Down the road you'll find Warming Hut Cafe, where you can escape the fog and enjoy a hot treat.
After we took our shots, we were off to Lombard Street.  The street is famous for having a steep, one-block section that consists of eight tight turns.  After we drove down the street we stopped to get photos.  It was a little dangerous but well worth the venture to stand in the middle of moving traffic to get the shot.  #YOLO!  The third stop in San Francisco was at the Palace of Fine Arts.  This has become a popular destination especially for weddings and I can see why.  It's stunning!
We took loads of photos on this trip.  Stay tuned for more from Big Sur and Santa Barbara.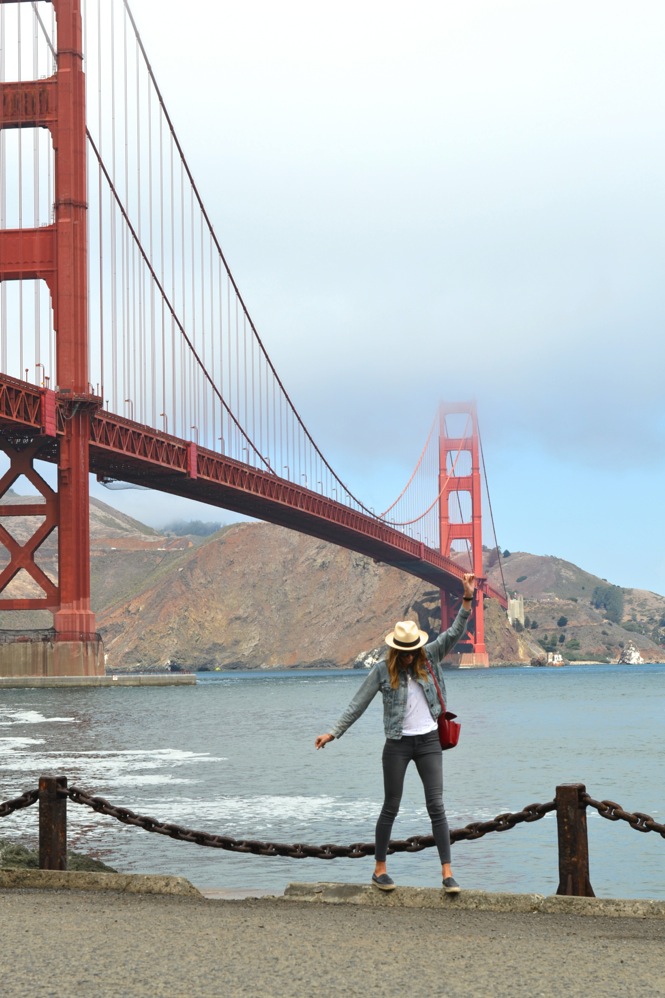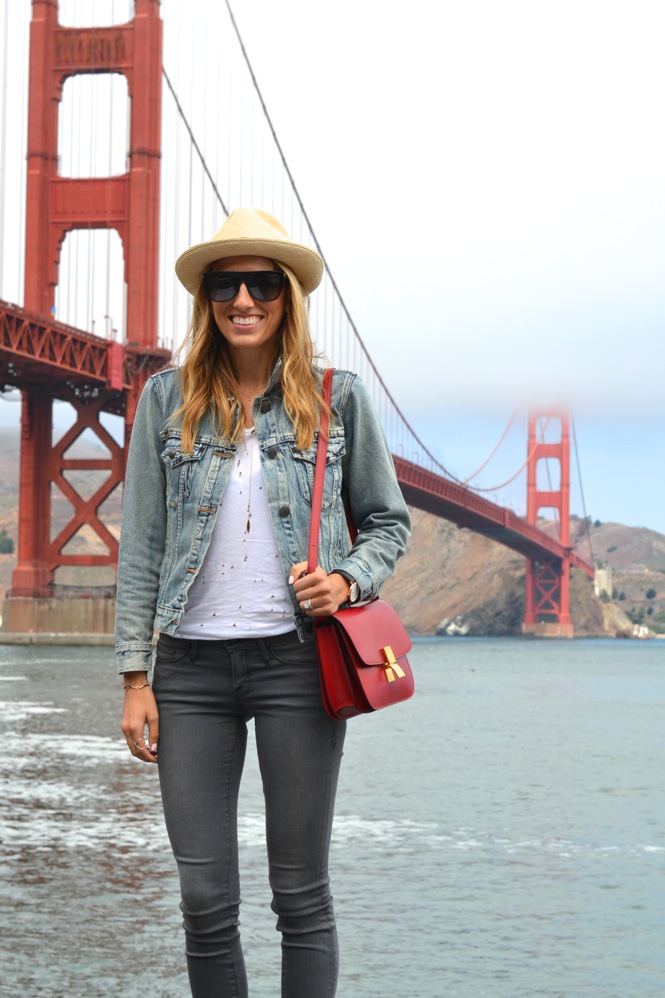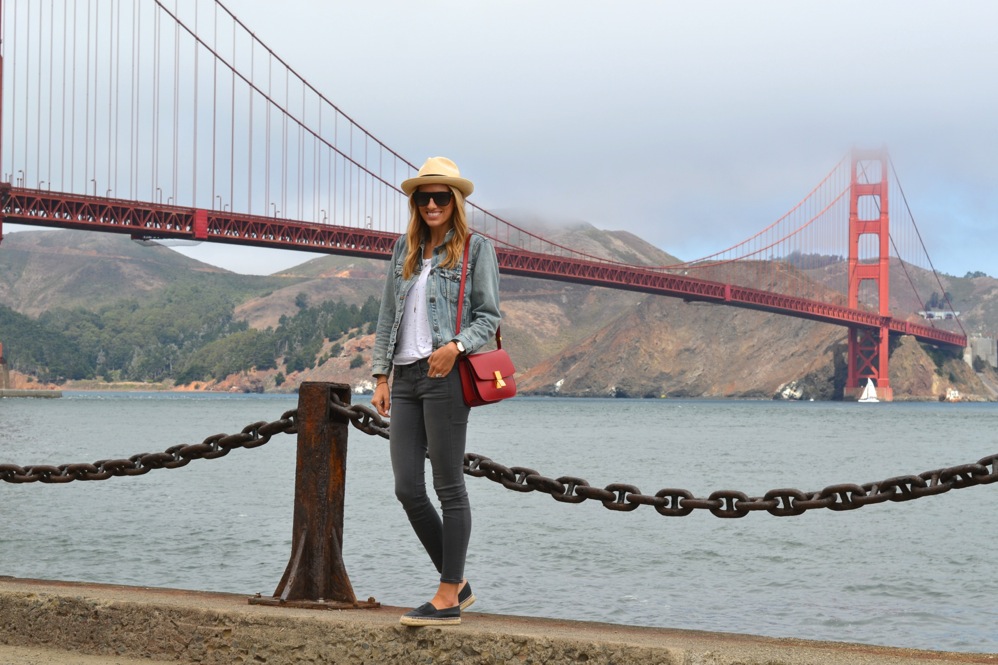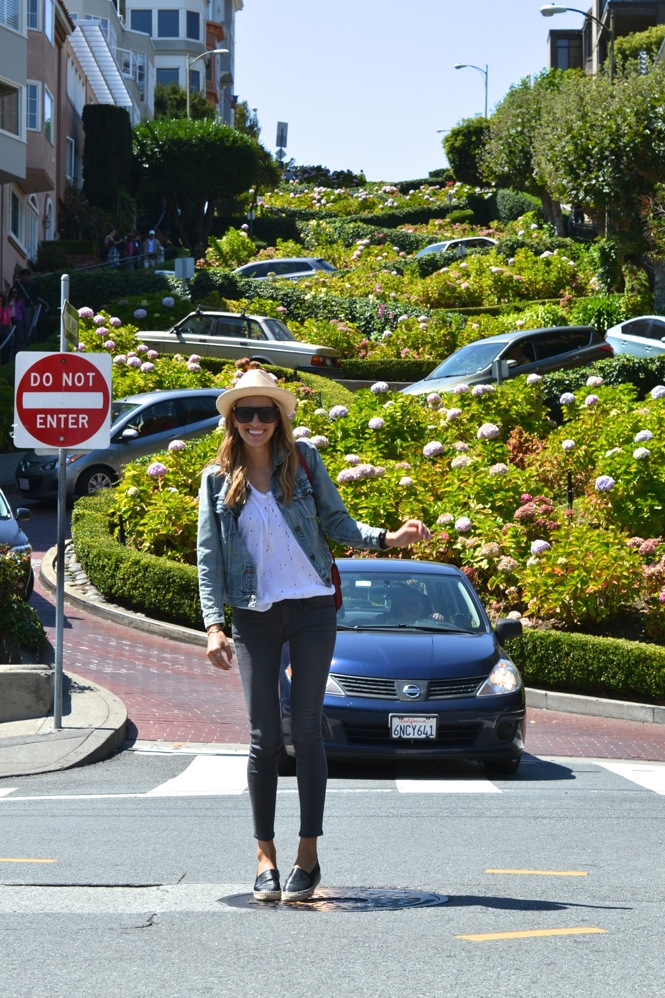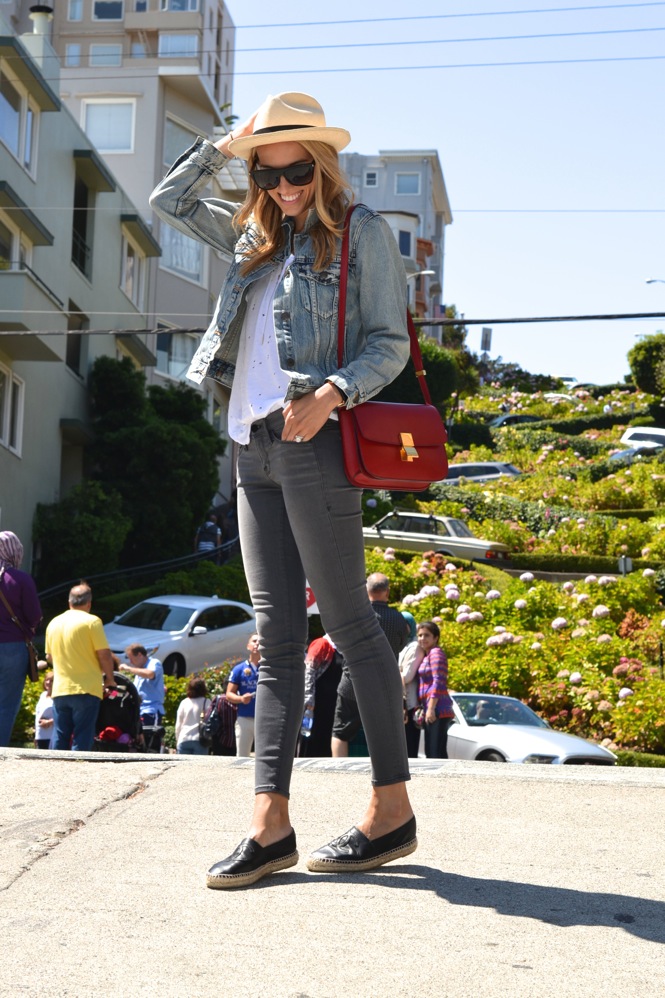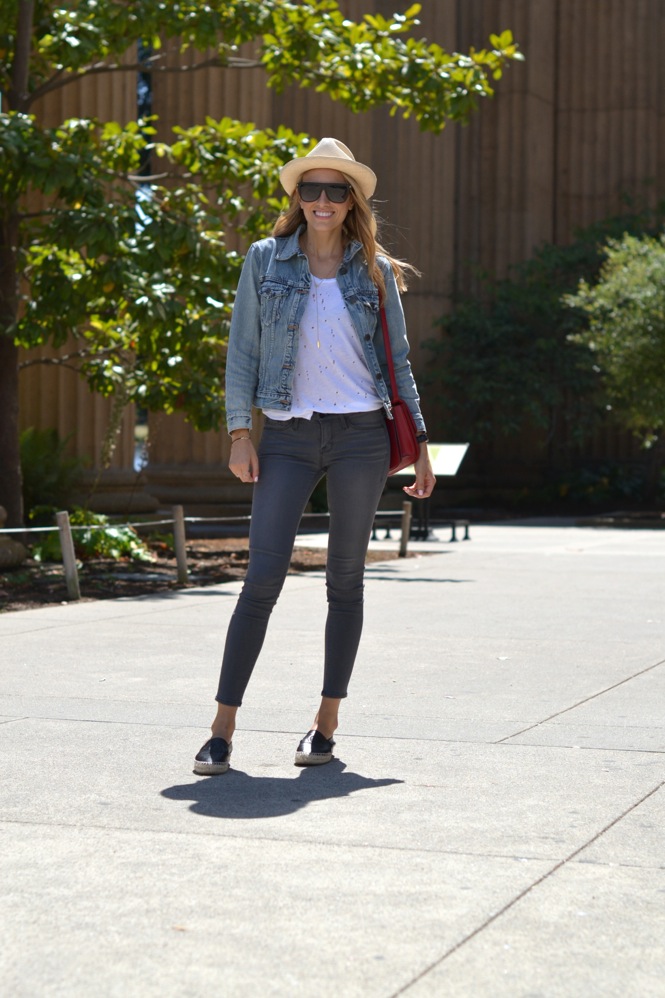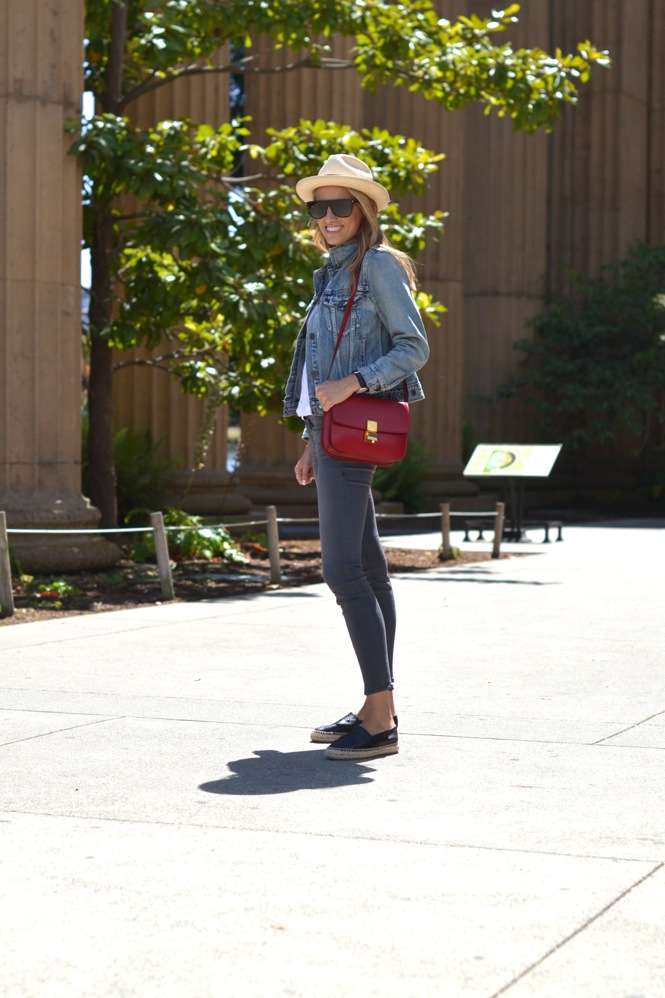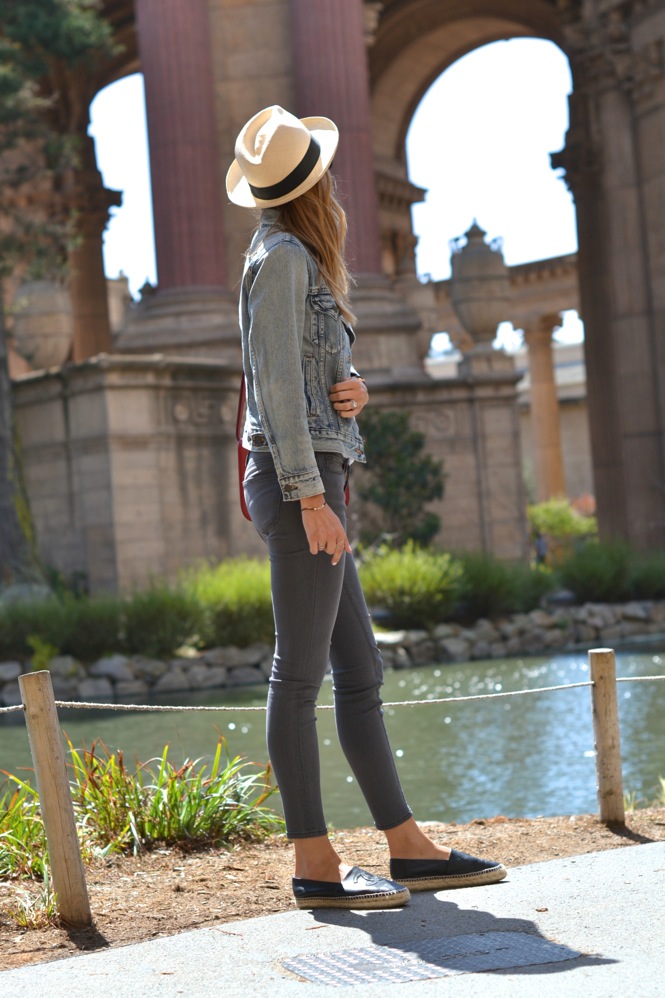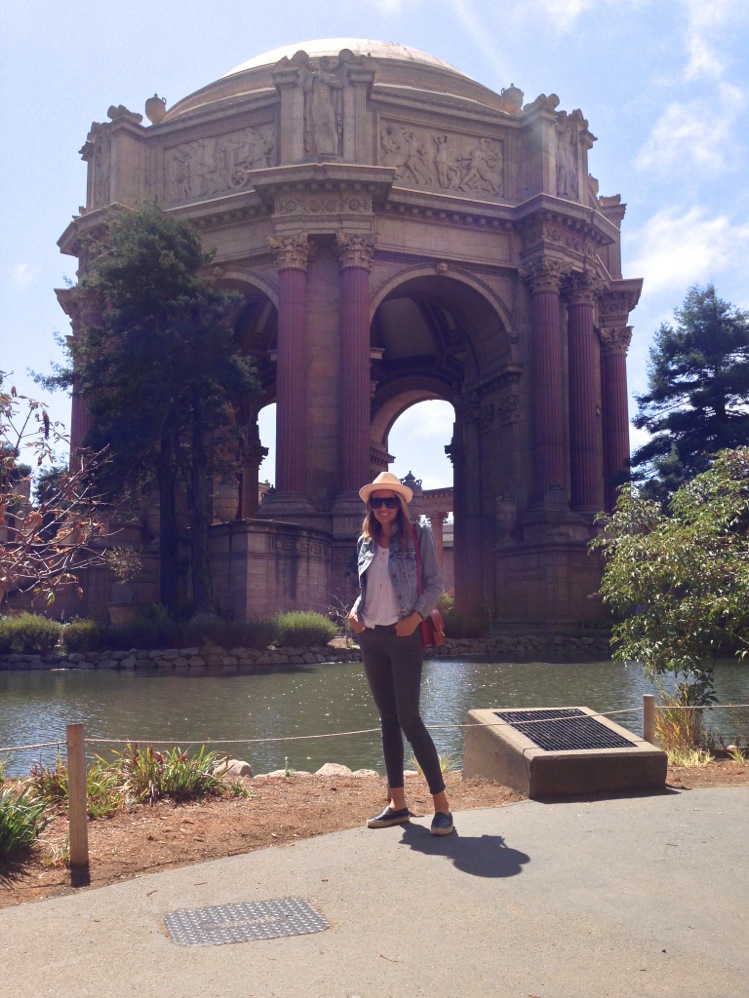 Jacket: J.Crew
Jeans: FRAME
Tank: Drifted (similar here and here)
Bag: Celine box bag (similar here and here)
Shoes: Chanel espadrilles (similar here)
Sunnies: Saint Laurent
Hat: J.Crew Panana hat
Necklace: Jennifer Zeuner Lariat
Watch: Daniel Wellington