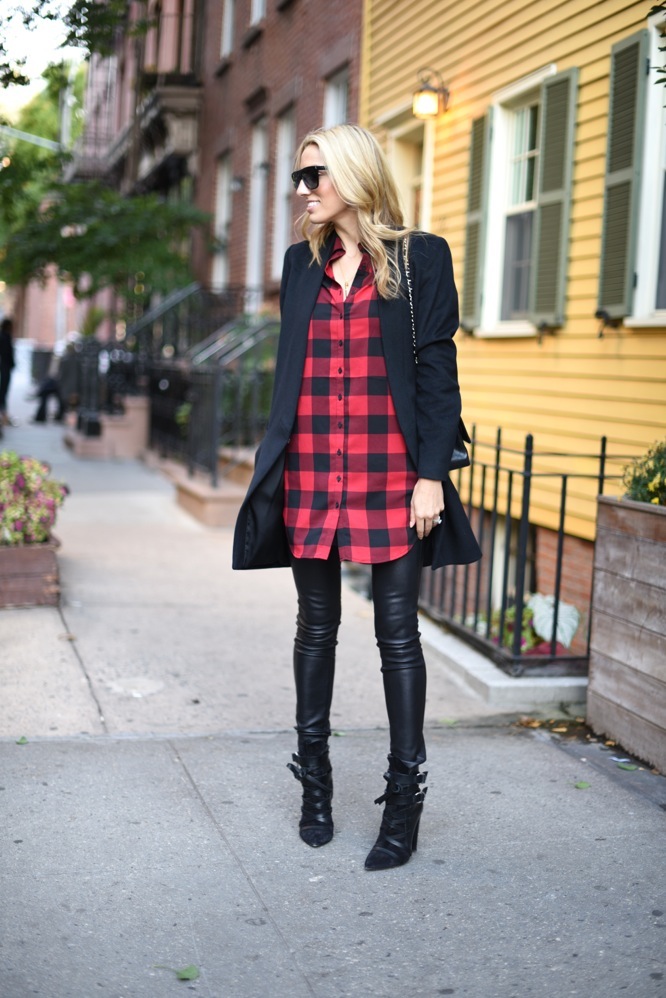 Hi Everyone!  It's a rainy day here in NYC so there is no better time then to shop some great Fall sales online.  As you heard me say many times, my nickname is FrugaLisa and that is because I really look for ways to save money.  I am obsessed with online coupon codes.  Why pay full price when you can get a discount?  When I shop I really take my time to make sure I am purchasing pieces that will last more then one season.  I am not much of an impulse shopper and this is strictly because I value my money that I work hard for and want to use it wisely.
Here are some current coupon codes:
Piperlime is having 20% off with code ACTFAST
J.Crew is having 20% with code TGIFALL
Singer22 is having 20% off with code FALL20
Now let's get to the look I wore this week.  I styled this Buffalo Plaid dress from BB Dakota with leather leggings by Helmut Lang.  I am obsessed with wearing red.  It happens to be my favorite color to wear and the "IT" color for Fall.  This dress is under $100 (amazing!) and can be worn lots of different ways. Truthfully this dress is too short for me to wear by itself, which is the reason I choose to pair it with leggings. Plus, it is getting chilly so bare legs no longer works for these days.  I have been seeing lots of dresses paired with leather leggings and I am excited about this trend because I think it is flattering and it makes it possible to wear dresses when it's cold.  I also styled this look with an oversized coat I purchased last season by Mango,  my favorite Isabel Marant boots, Saint Laurent sunnies and a Chanel bag.
Stay Dry! Thanks for reading:)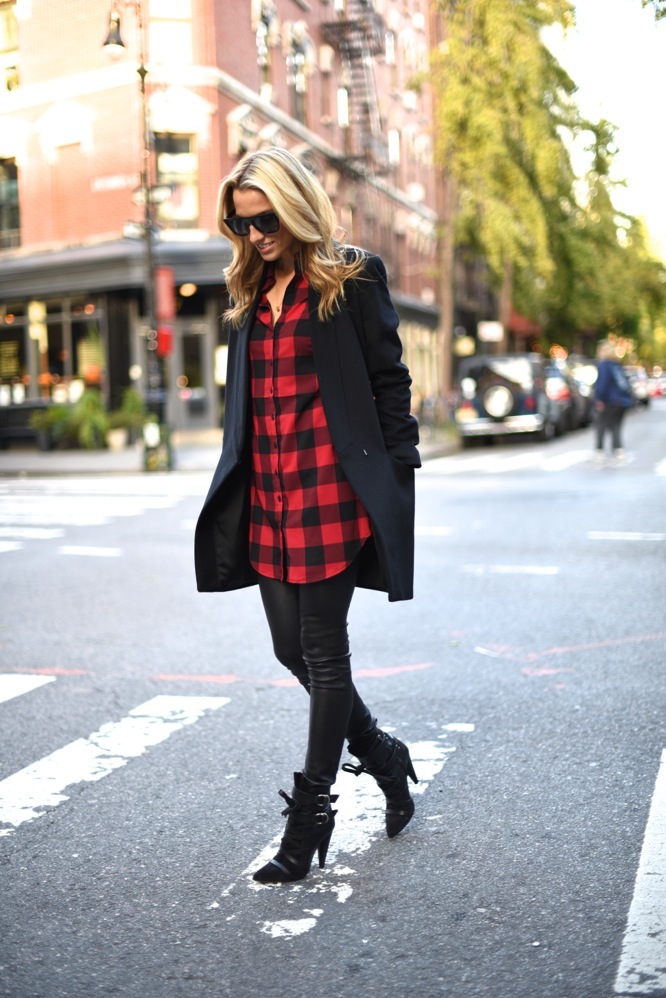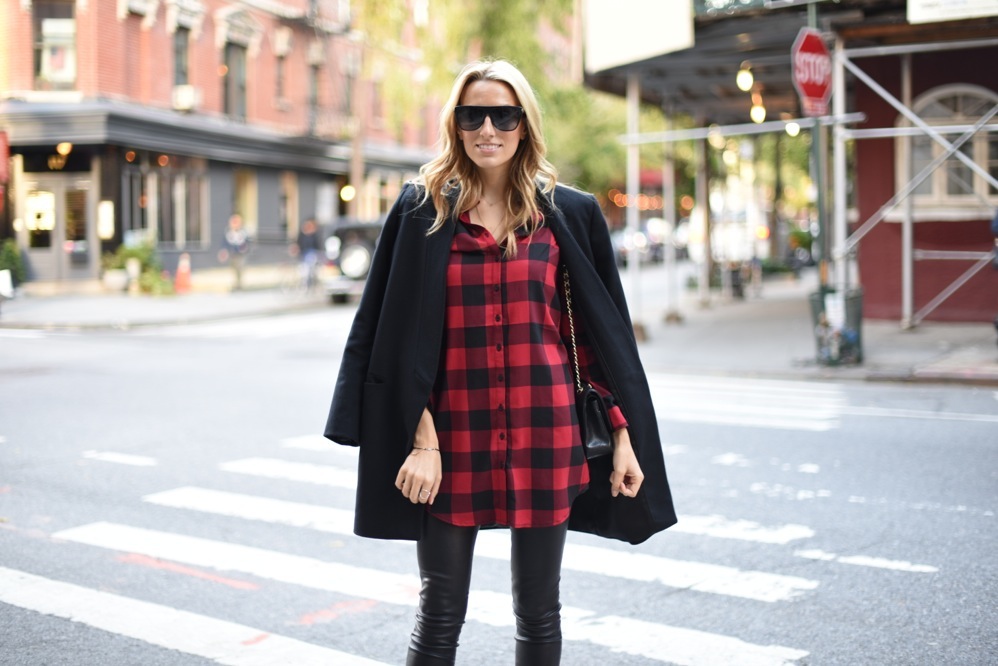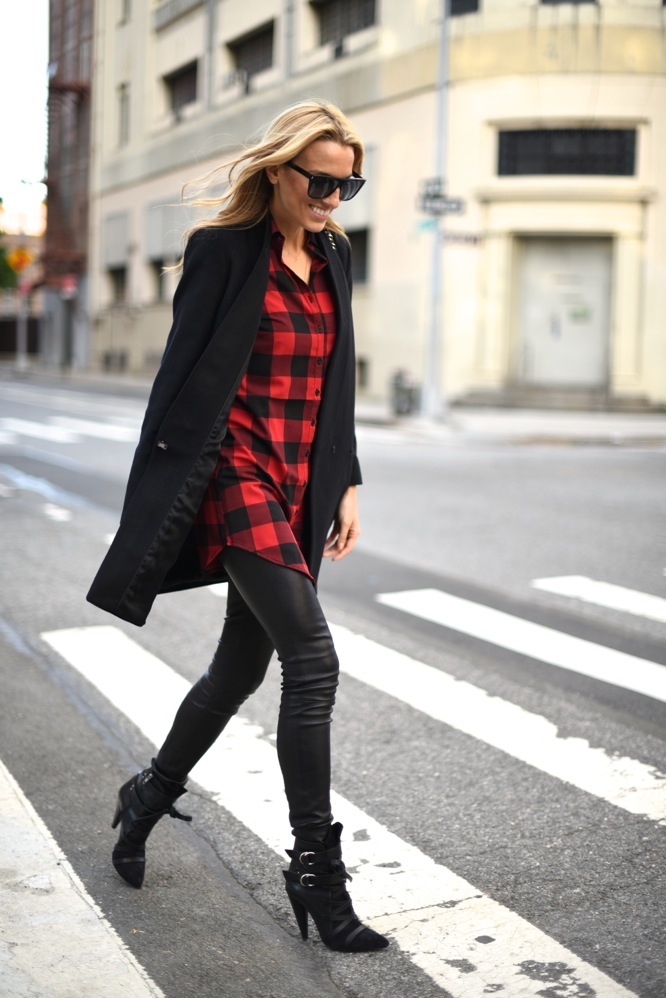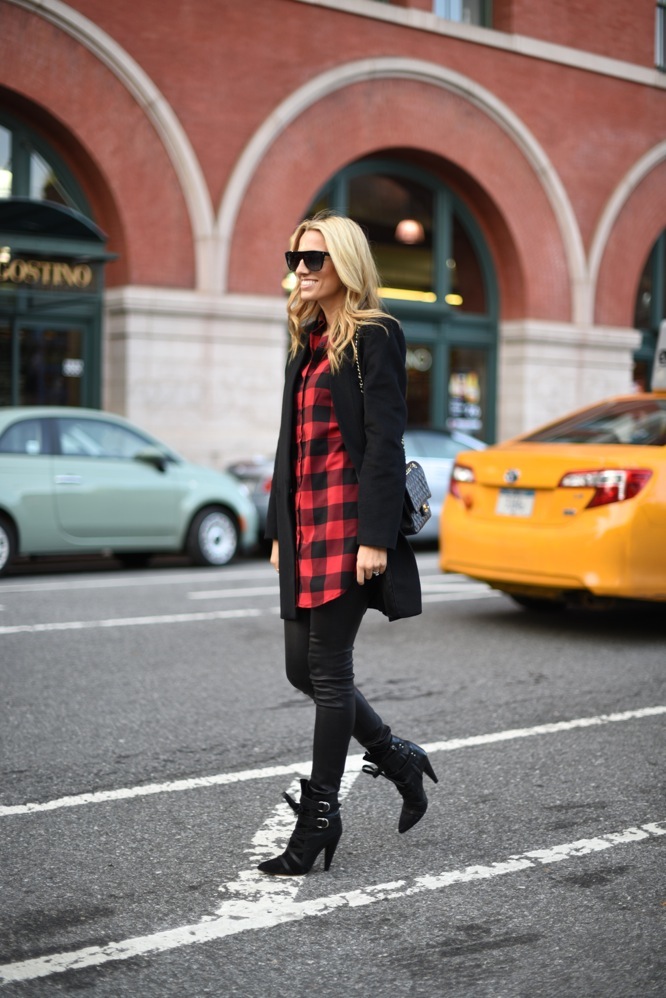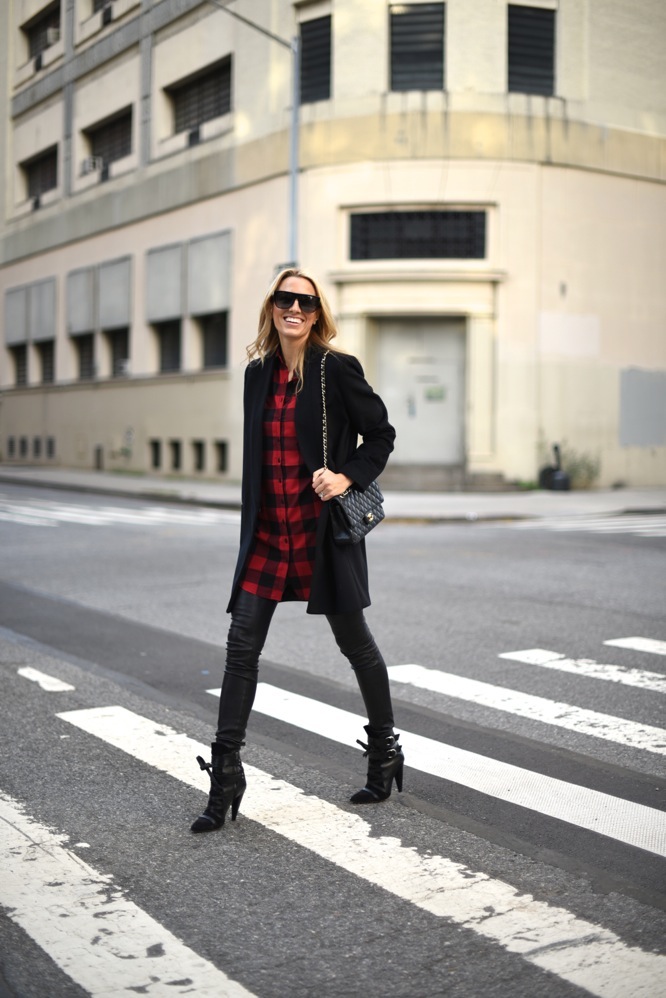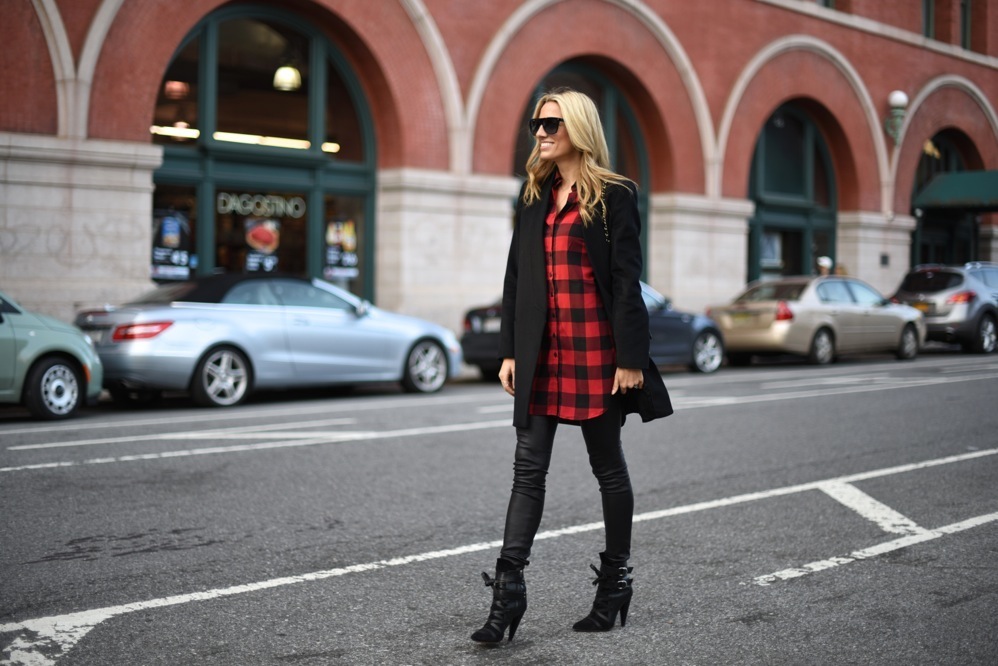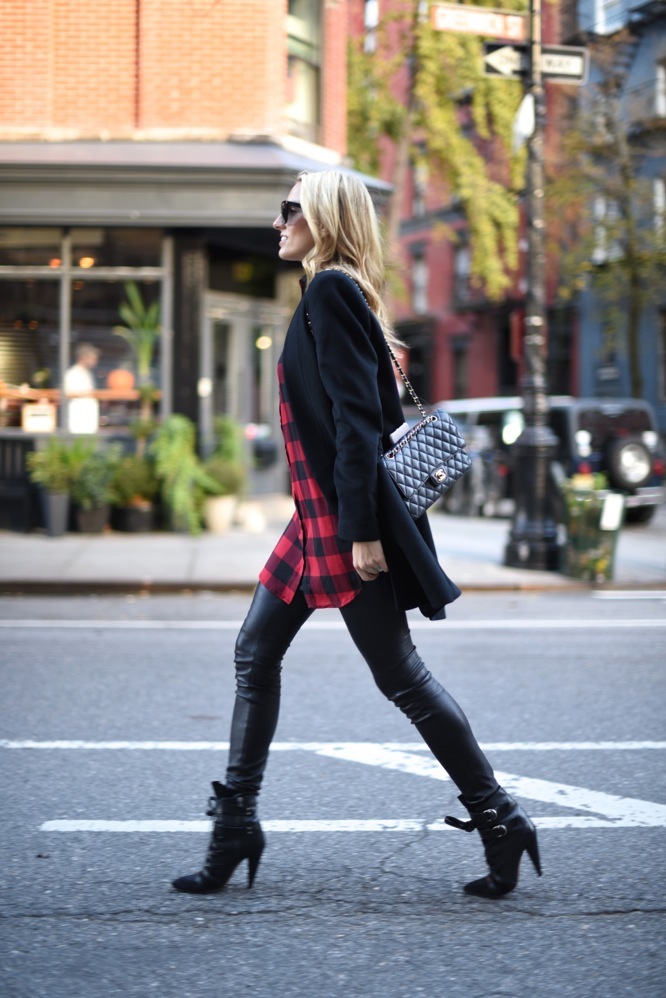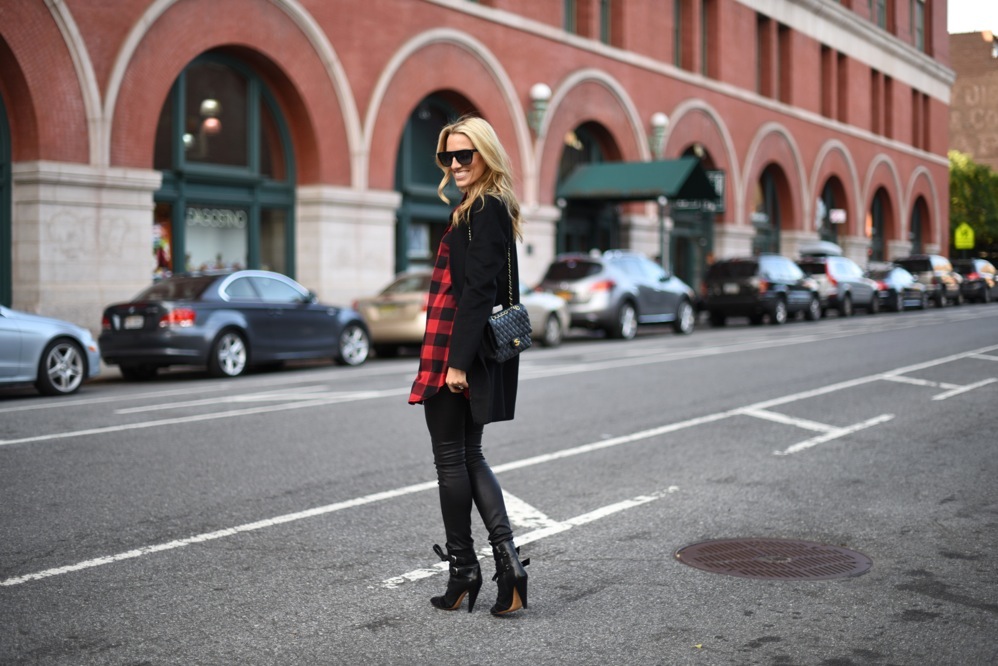 Dress: BB Dakota (also here)
Leather Leggings: Helmut Lang (faux leather option here)
Coat: Mango (similar here and here) (30% off coats with code 5MNG4)
Boots: Isabel Marant Royston Boots (also here)
Bag: Chanel (similar here)
Sunnies: Saint Laurent