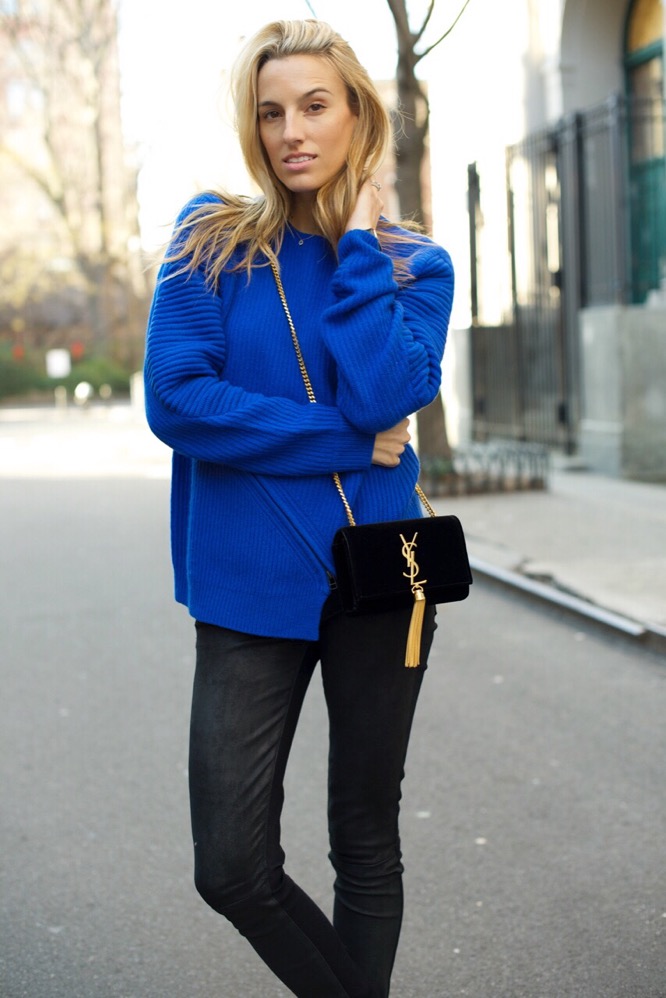 Hi Everyone!  HAPPY NEW YEAR!  This is my first post of 2015….YAY!!  2014 was a great year with highs and lows but one of the most exciting things that happened was starting my brand Mind Body Swag.  I wanted to take a moment to THANK each and every one of you who read, follow and support my blog.  I have been in the fashion business since I worked in retail as a teenager and then going on to study fashion at FIT. Working in the industry in so many aspects has brought me full circle to having 2 careers as a model and a fashion blogger and I couldn't be more content.  I believe it's really important to find your true passion and go for it. This blog has brought me more joy than I anticipated and I want to hear from you on what you would love to see from me in 2015.
I love the feeling of the New Year with new beginnings, fresh starts, and motivation. I wish you all a joyful, healthy, and happy 2015.  This year may all your dreams come true because life is too short not to live the life that makes you happy:)
Now, back to the swag..we shot this look before we left for Miami (side note…I will be posting my photo diary and looks from my trip).  I was obsessed with this cobalt blue Opening Ceremony sweater but it was expensive so I never bought it.  We went shopping the day after Christmas and I walked into Scoop NYC and saw the sweater.  You are never going to believe it but it was more than 60% off.  MAJOR score!! I think it was meant to be!  If you are in NYC, run to "scoop" this sweater up.  It is my favorite color blue and has the best details, which makes it unique.  I styled this piece with black leather and ponte combo jeans, a leather jacker with fur vest on top, and my new baby Saint Laurent velvet bag.
Thanks for reading and keep dreaming:)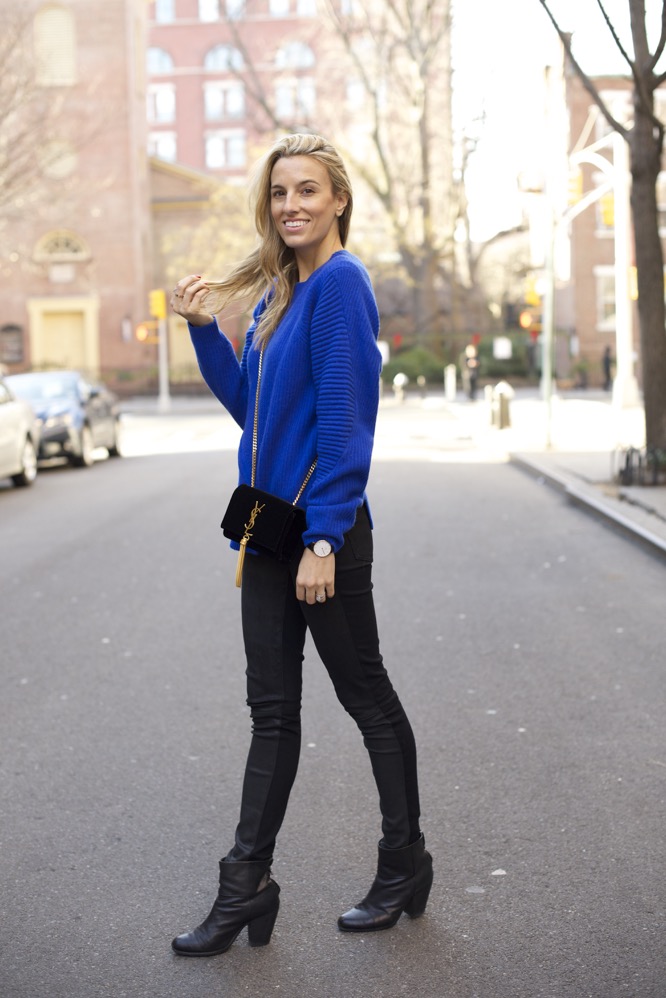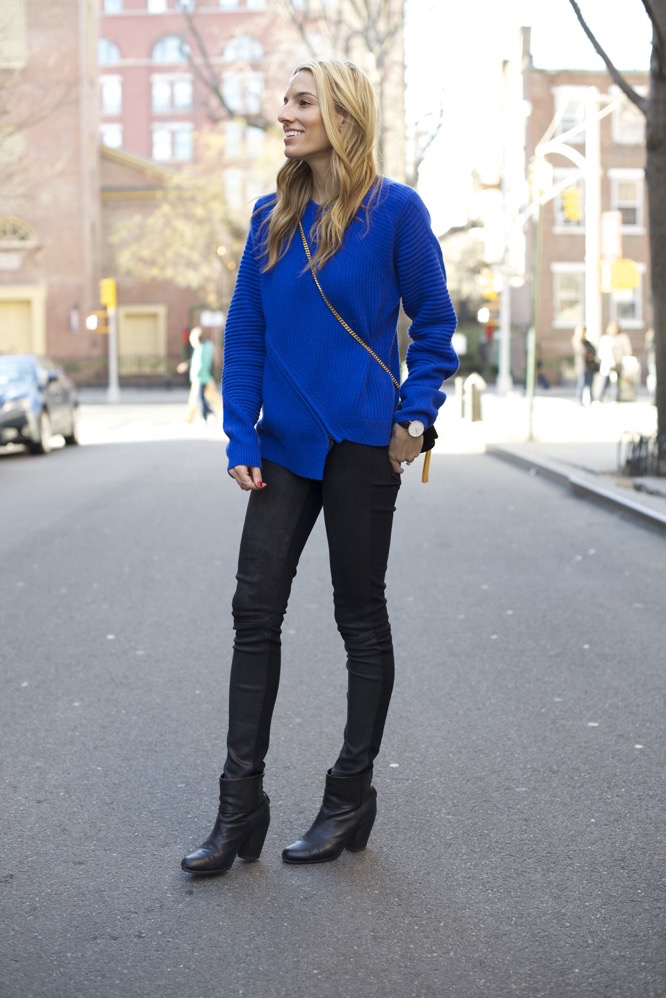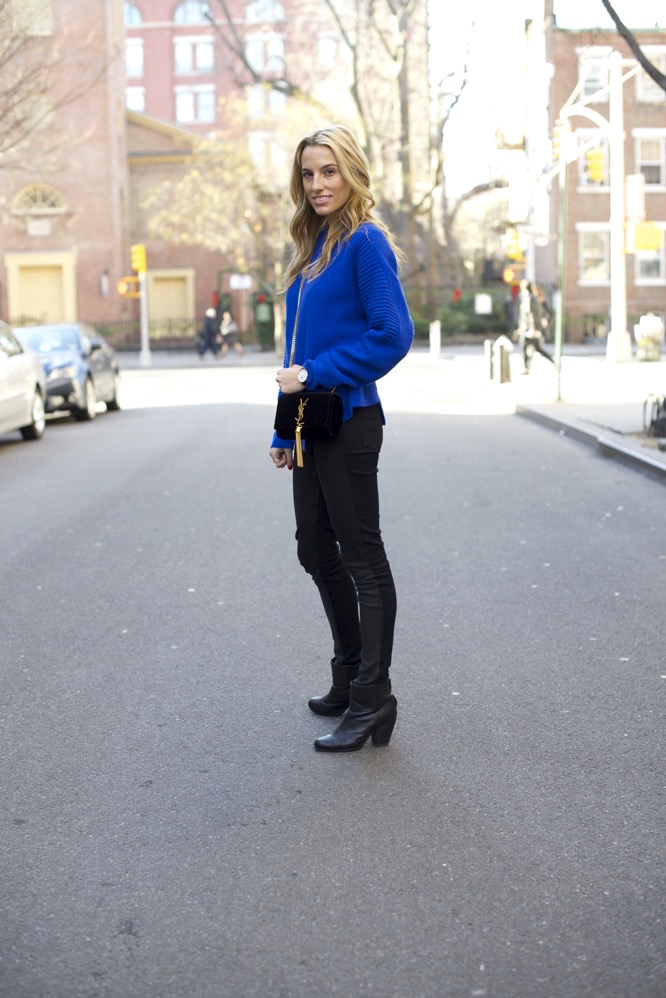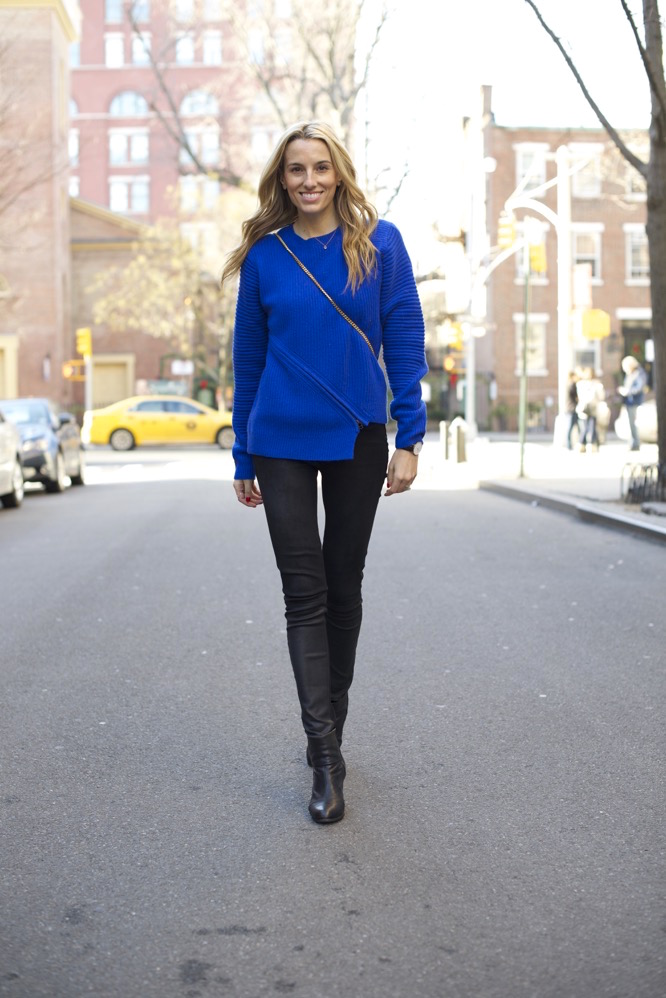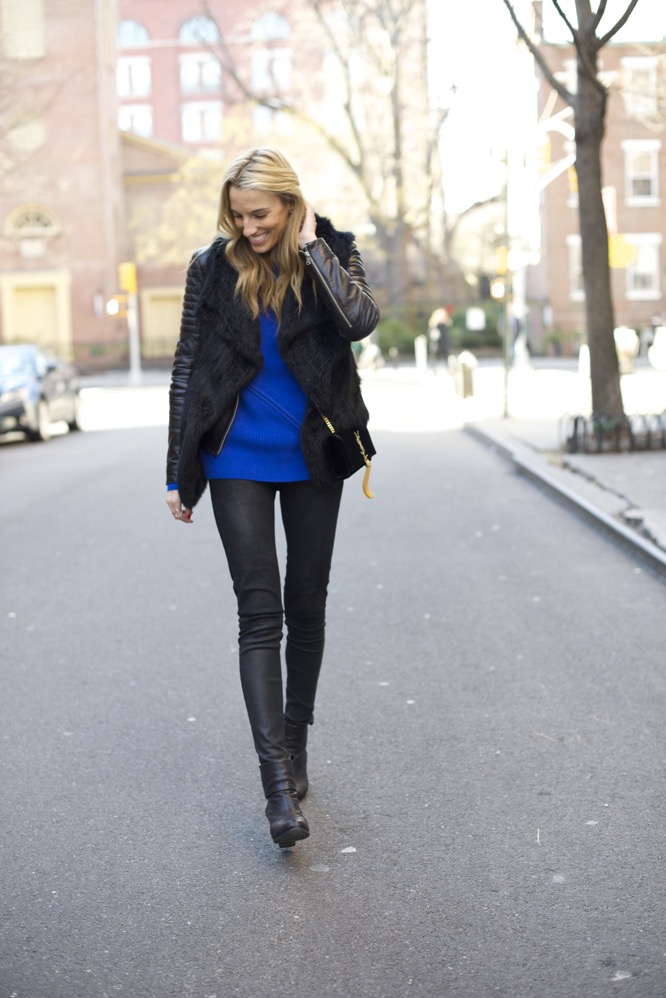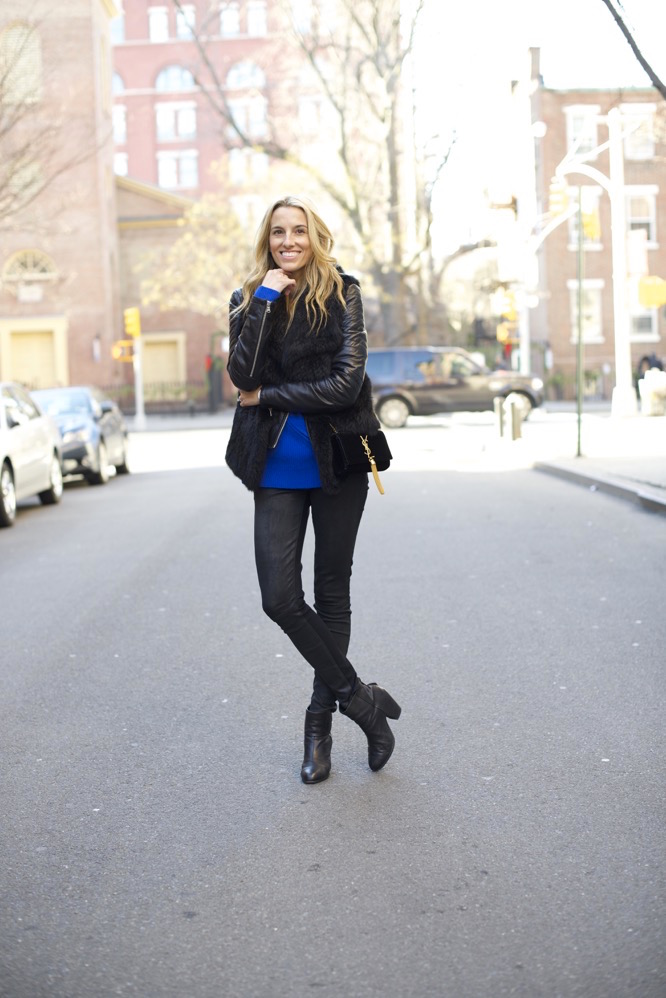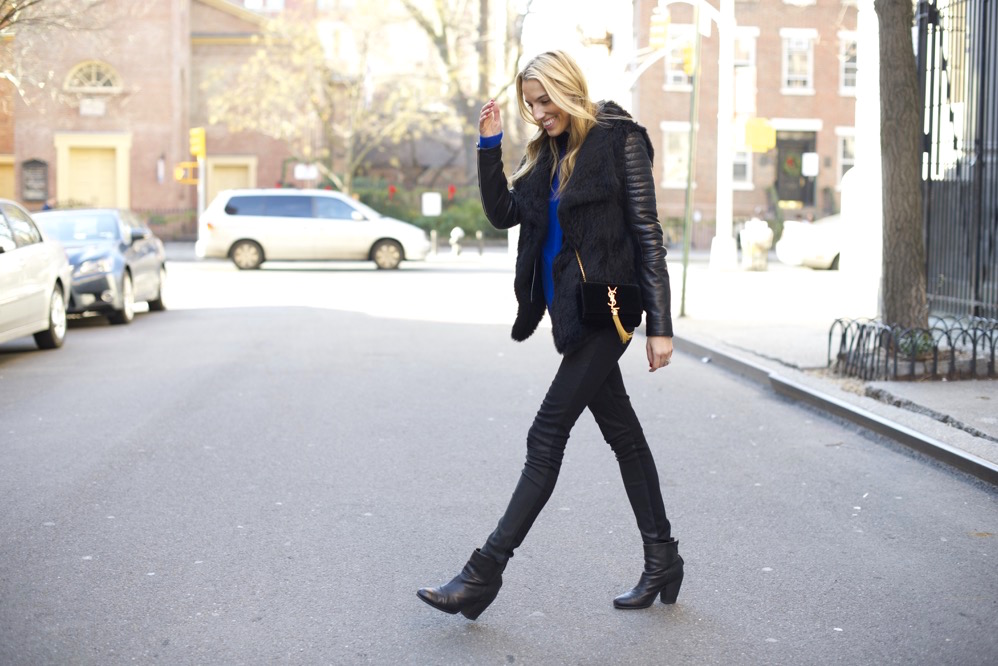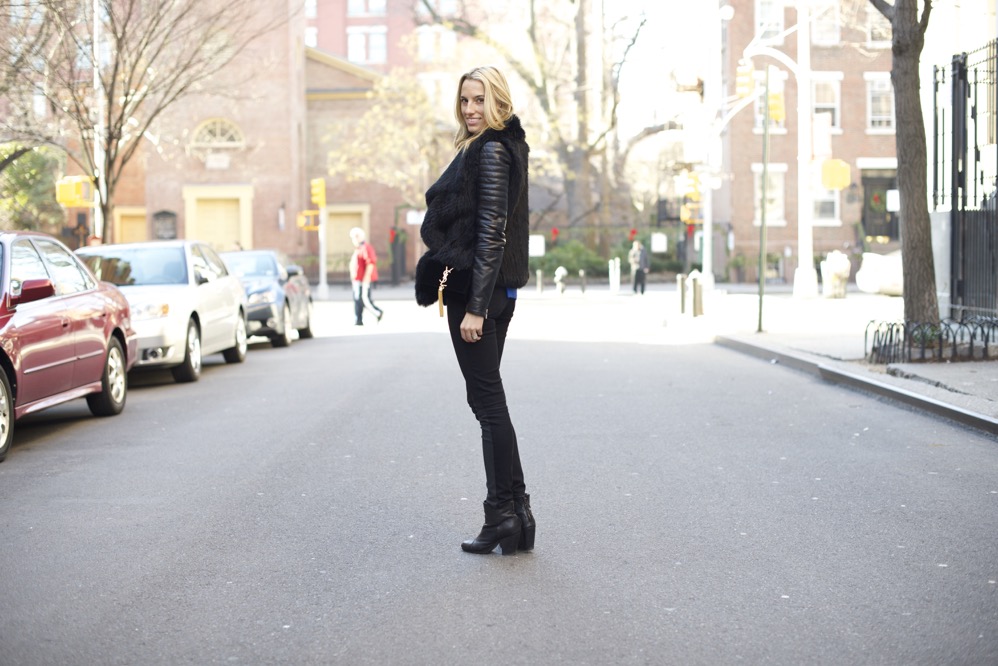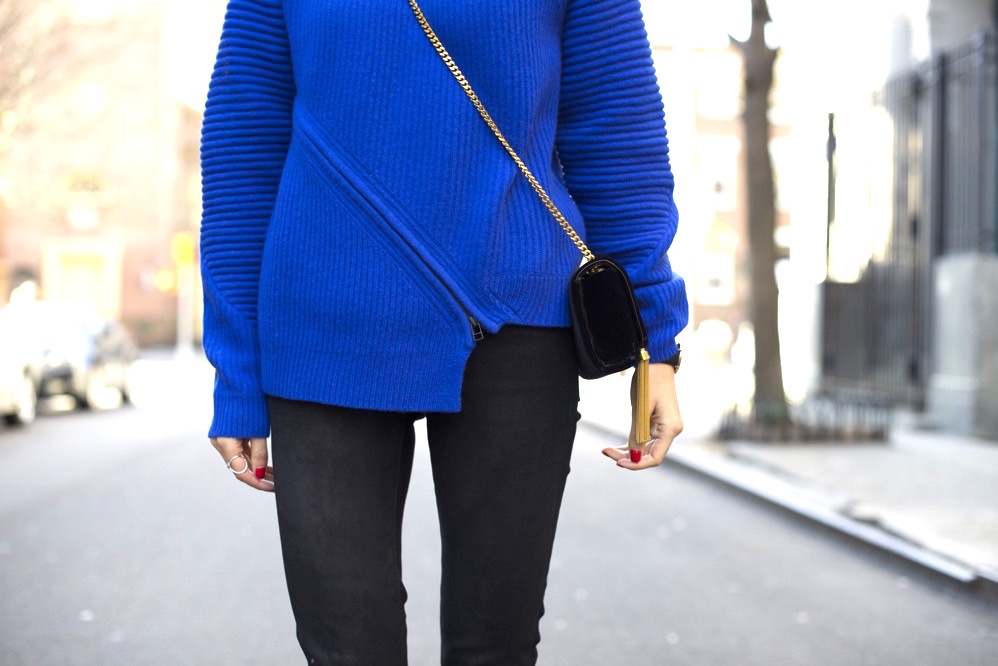 Sweater: Opening Ceremony (also here) (similar here)
Pants: Rag & Bone (no longer avail but similar here, here and here)
Leather Jacket: Adam Lippes (similar here and here)
Vest: Calypso St. Barth (similar here and faux version here)
Boots: Rag & Bone
Bag: Saint Laurent
Watch: Daniel Wellington
Earrings: Tai (similar here)
SHOP THE LOOK: