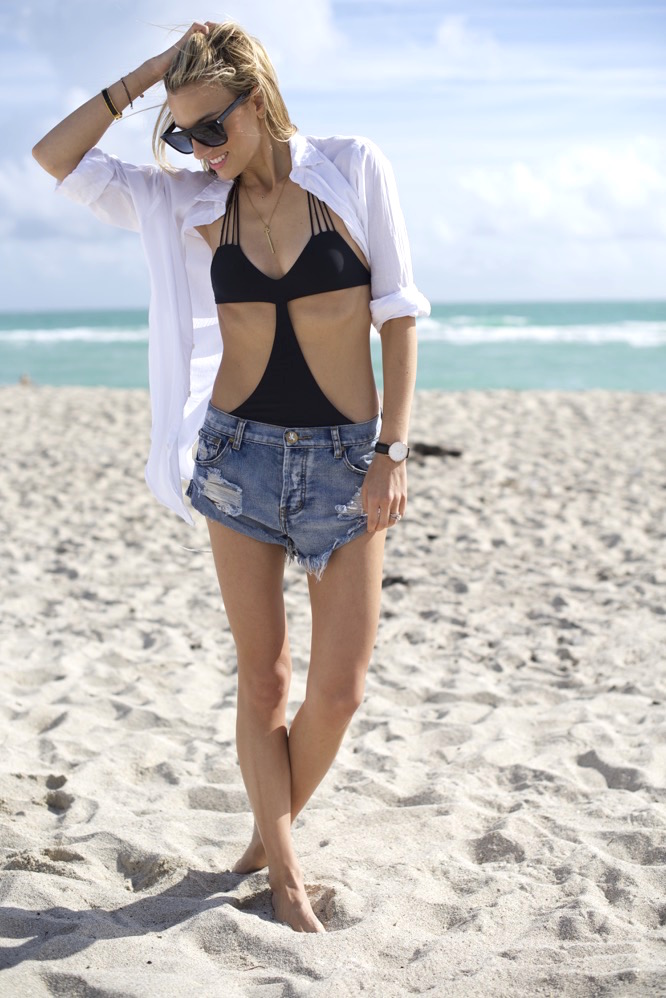 Hi Everyone!  As I am writing, it is -6 degrees outside (OMG brrrr!).  A whole lot different from last week's 85 degrees in Miami. My hubby and I went to Miami to ring in the New Year and it was beyond amazing.  The weather was absolutely perfect and HOT.  It was a much needed break for us and a great way to start the New Year.  It was even warm enough to go swimming in the ocean, which is my favorite thing to do.  We stayed at 2 different hotels, The Raleigh, which is in the heart of South Beach and very art-deco and The Miami Beach Edition, which just opened and is super chic.  I LOVED the Edition.  The decor, service, pool, food, gym and beach were all top-notch.  This place has a bowling alley, ice rink and club in the basement.  If you are in Miami definitely check it out! I highly recommend this place but the only drawback is that it is not in the heart of South Beach so if you are looking for a much more lively scene then definitely stay at one of the South Beach hotels closer to Lincoln Rd.
We are early risers so after breakfast we would venture to the beach for some quietness and great lighting.  I wore this casual look with a one piece swimsuit underneath by one of my favorite swimwear brands, Mikoh.  The last time I wore this suit was at our wedding in Anguilla in May 2013 so I have loved this brand since. Their suits are soooo sexy and perfect for South Beach.  I paired this classic, white Current/Elliott button down (wardrobe must-have) with denim shorts by One Teaspoon.  I also styled the look with some accessories: Saint Laurent Sunnies // Daniel Wellington Watch // Hermes Bracelet // Jennifer Zeuner Necklace // Senso Shoes
Look out for some more Miami beach looks coming up along with my Miami travel diary since we took so many pictures….LOL.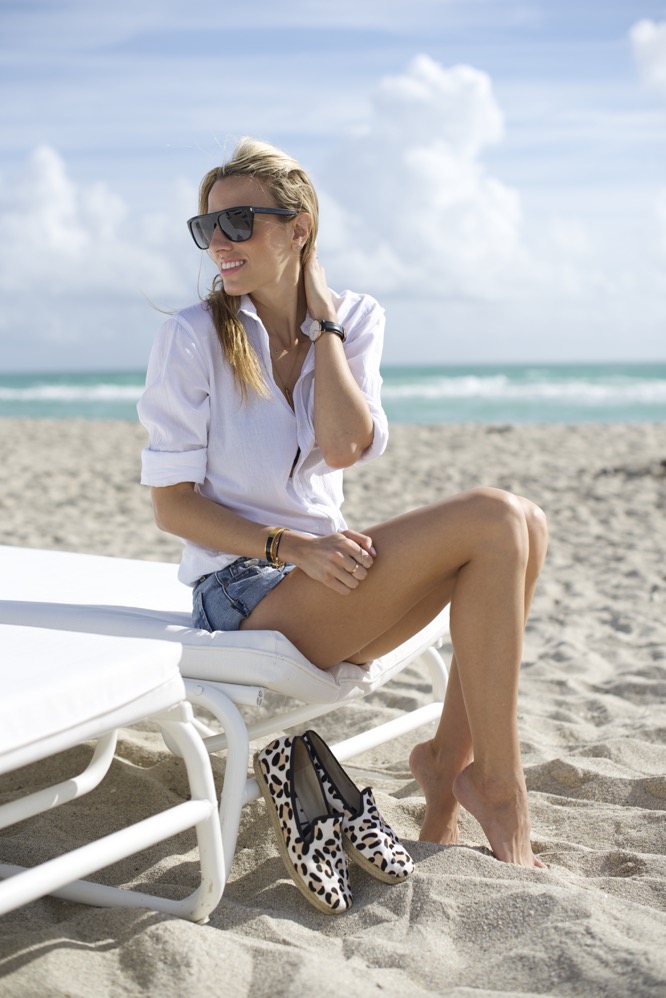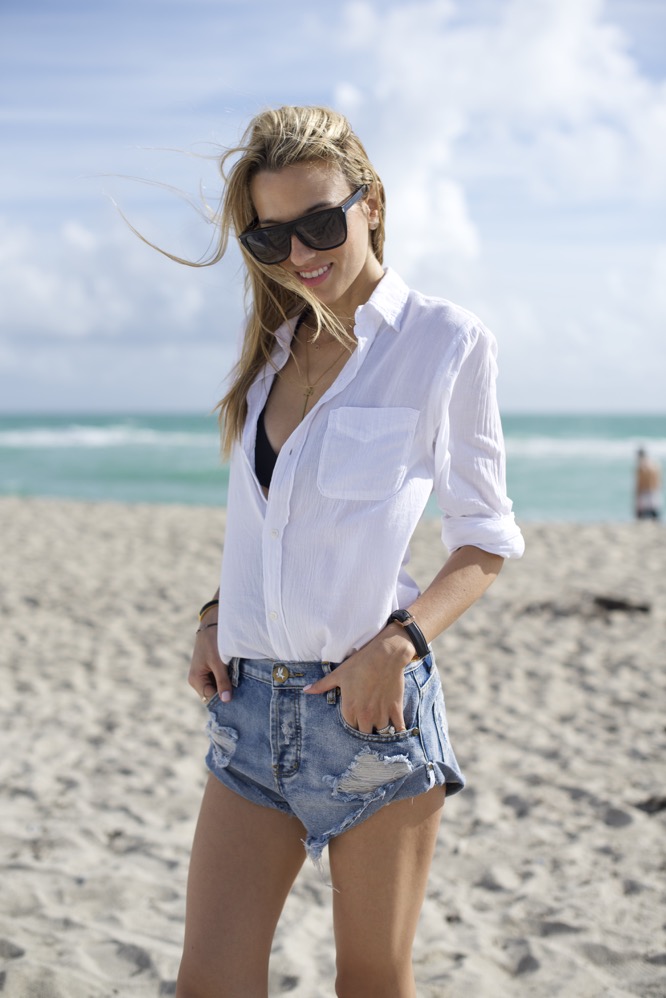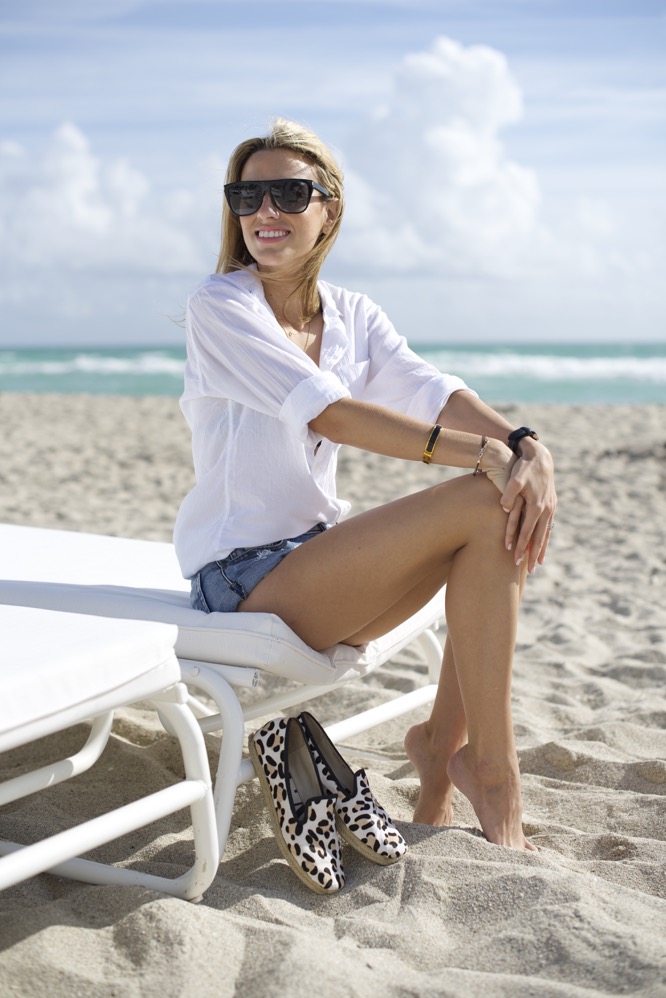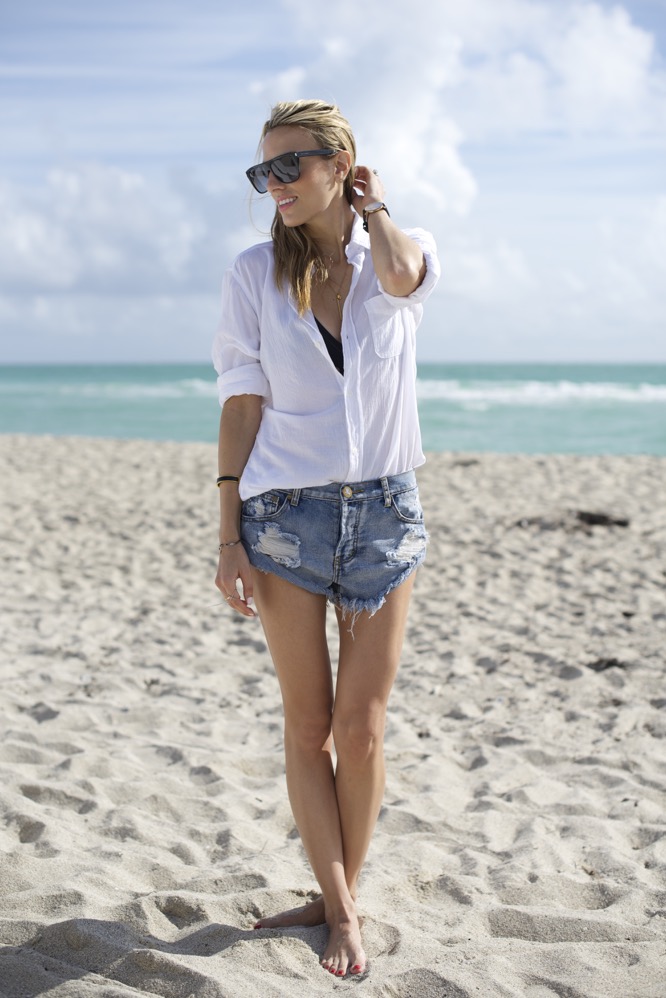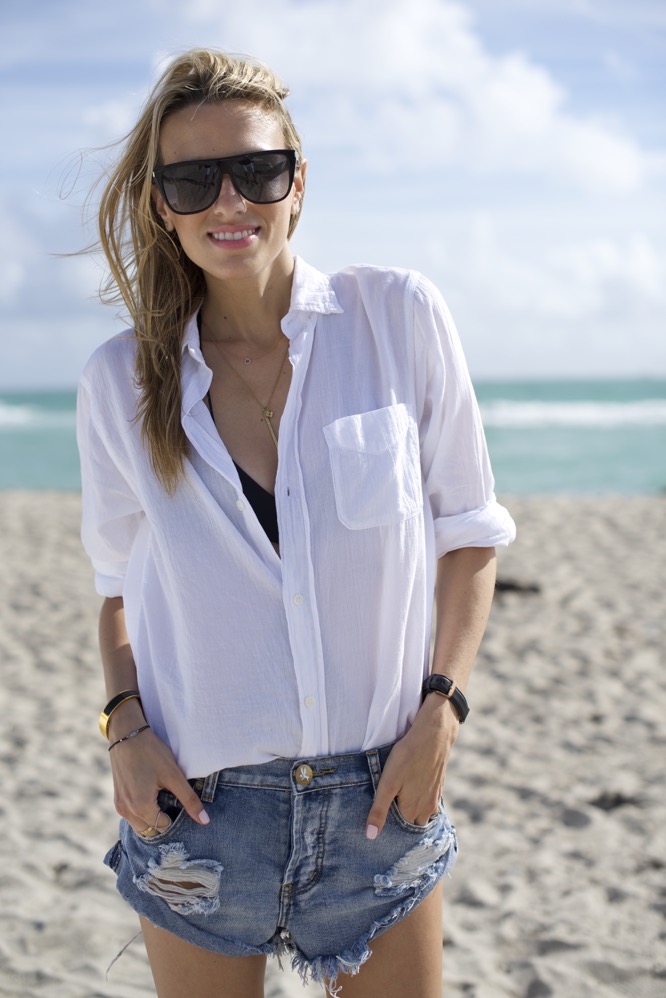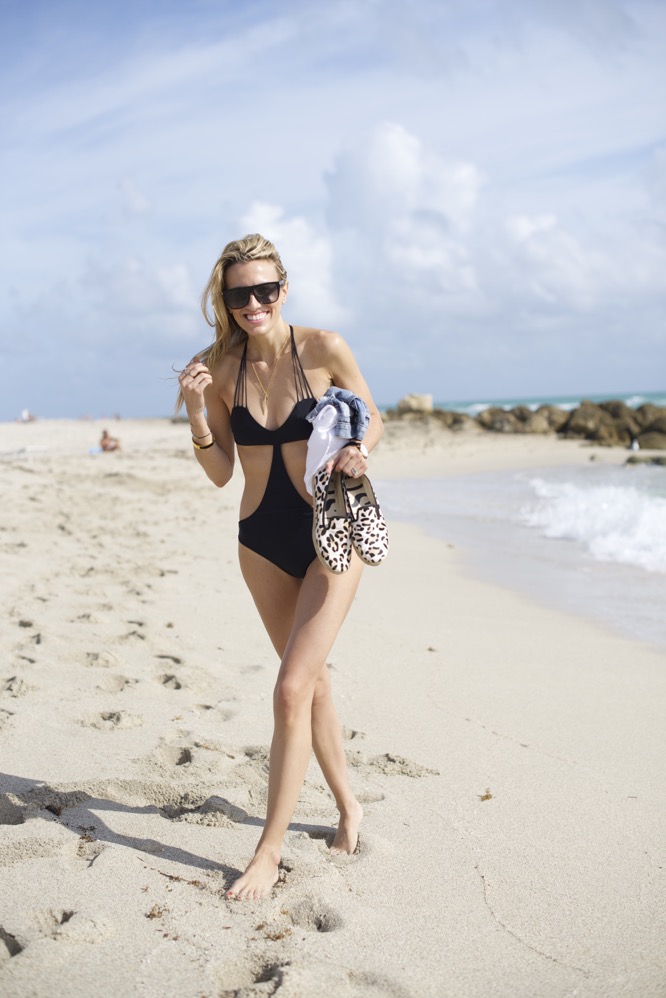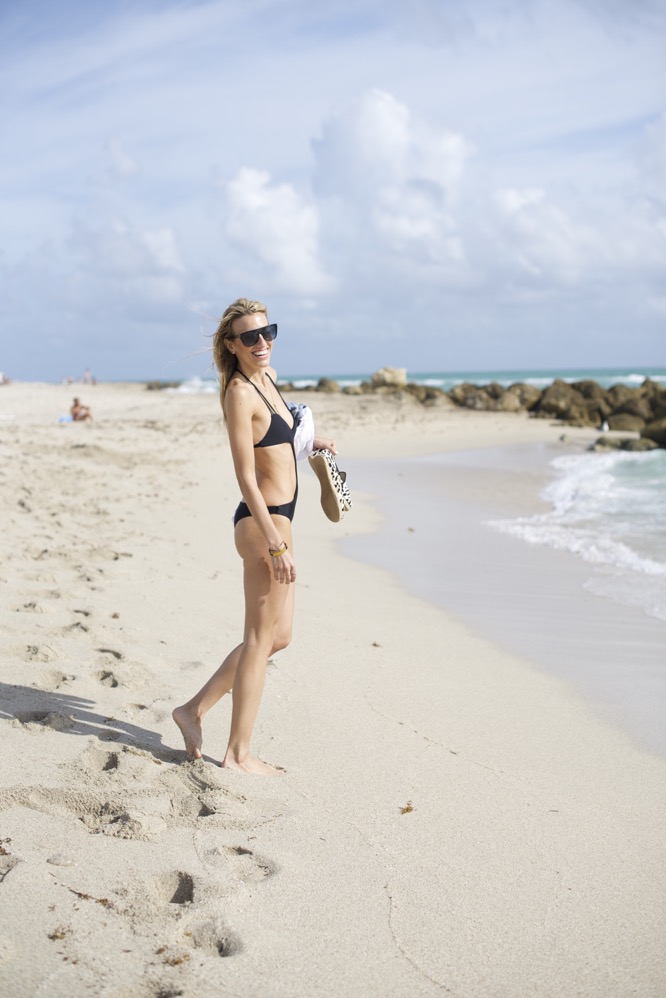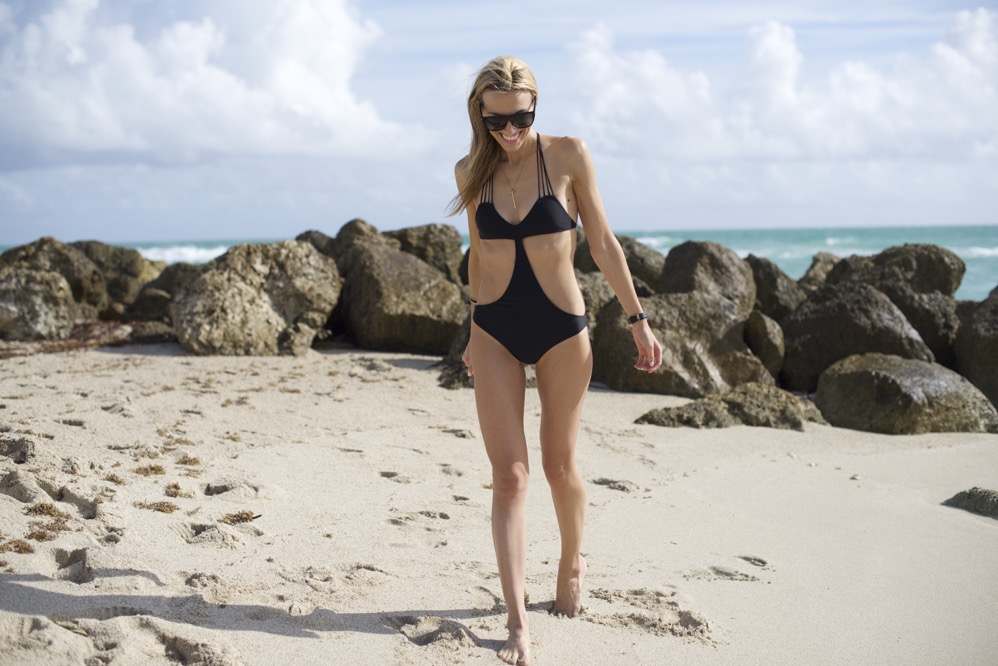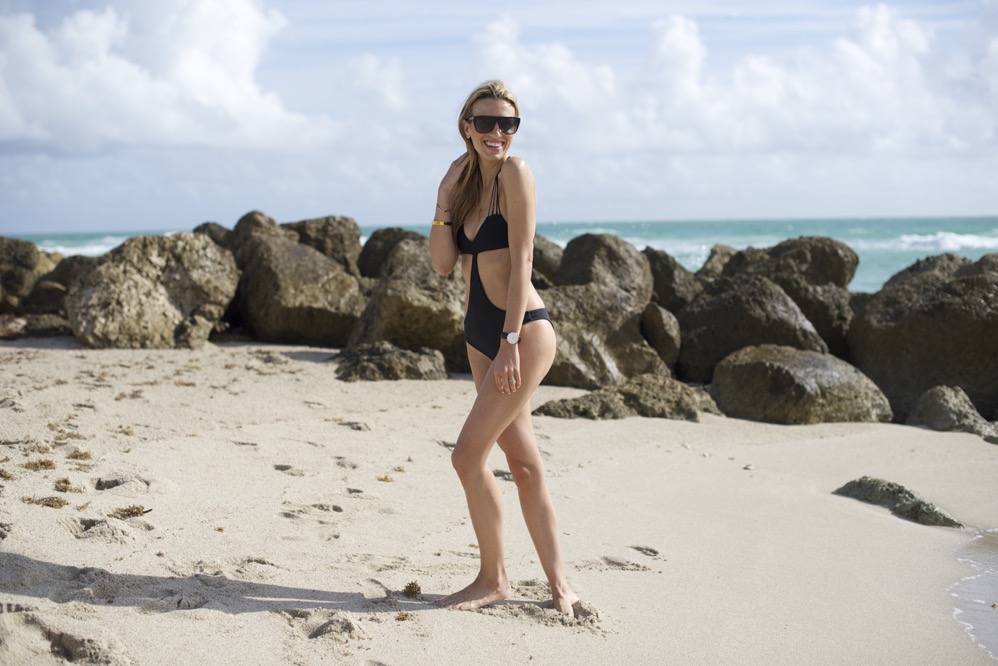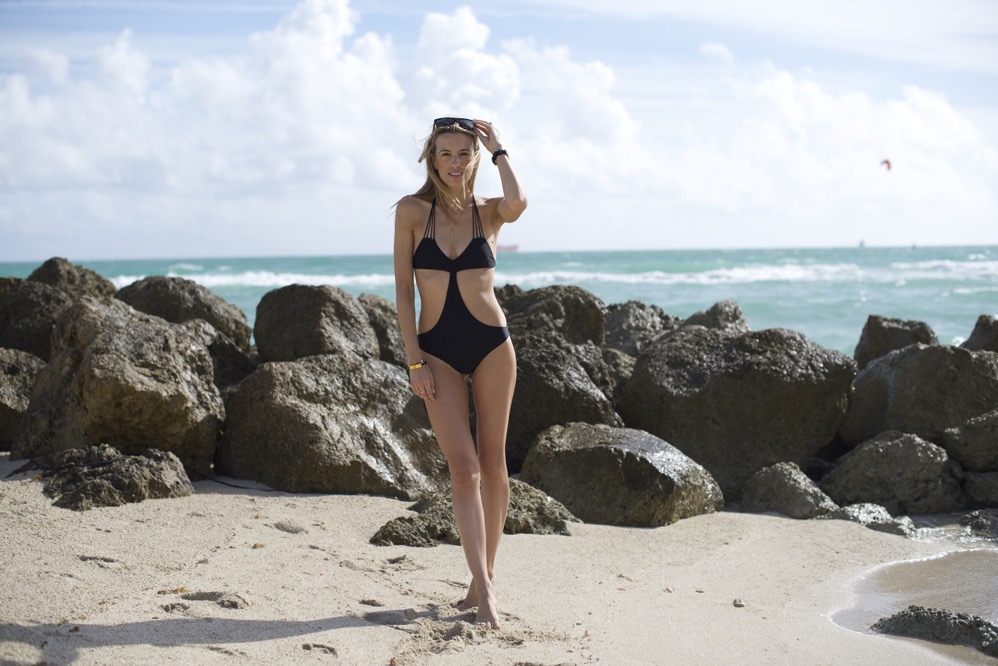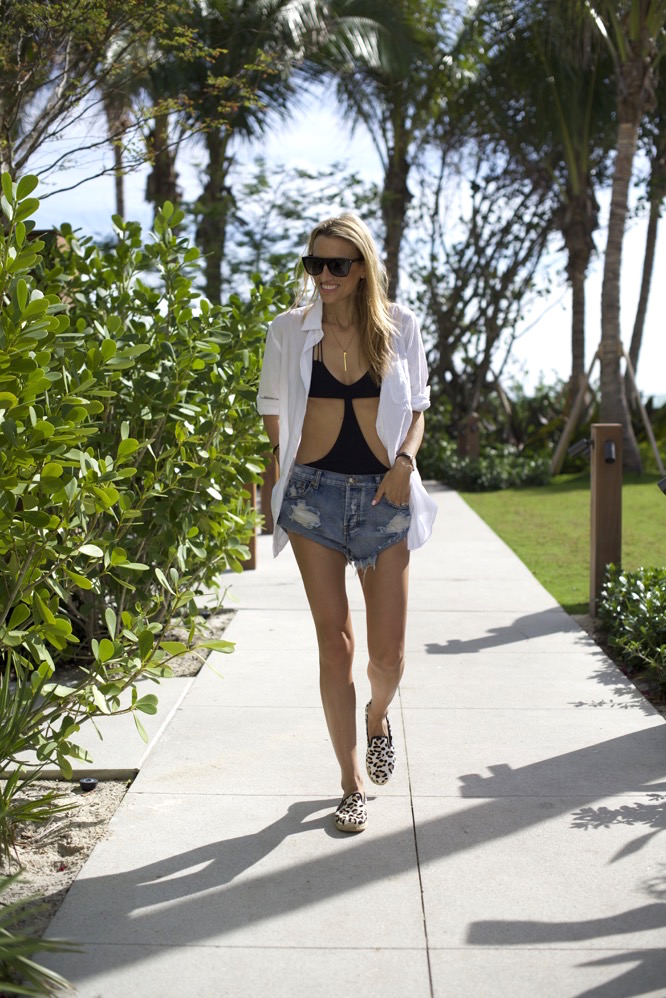 Photography by my Hubby 
Shirt: Current/Elliott
Shorts: One Teaspoon (also love these)
Swimsuit: Mikoh (2 piece version)
Shoes: Senso Espadrilles
Watch: Daniel Wellington
Necklace: Jennifer Zeuner
Bracelet: Hermes
Sunnies: Saint Laurent (also here) (similar here and here)
SHOP THE LOOK: