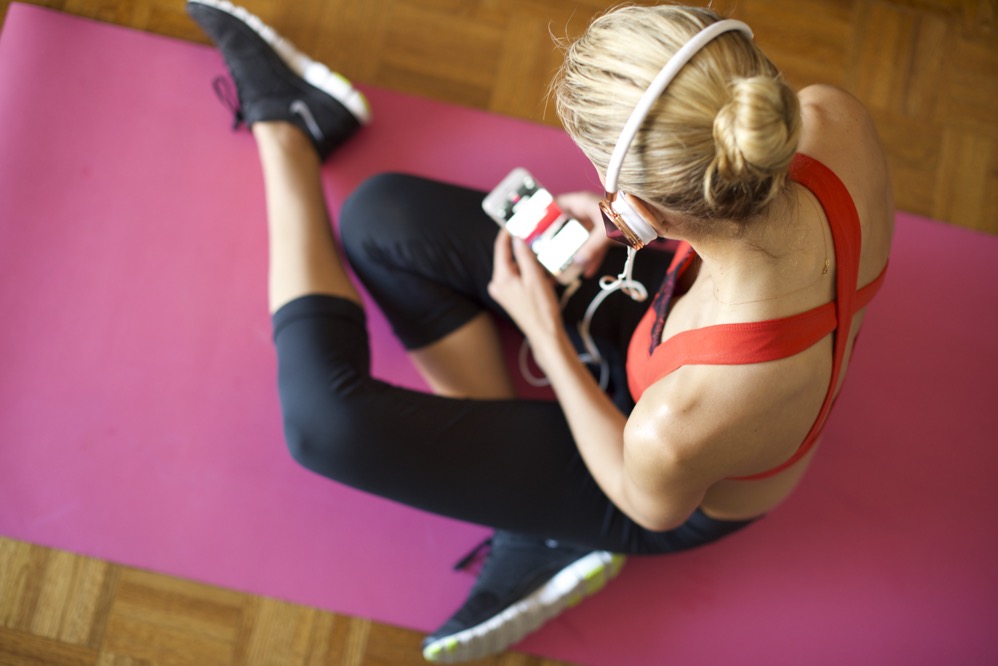 Hi Everyone! Happy hump day…back to reality today after the blizzard. I loved having a snow day!
So, the questions I get asked over and over again are, "What do you eat? Do you eat? What do you do as far as fitness?" I am finally answering those questions.  I want to start by saying I am NOT a health expert, nutritionist or trainer.  I will say I am an expert on ME and am uber aware of my body, health and what makes me feel good. Feeling good inside and out and connecting the MIND, BODY, SOUL is what I have always believed in and strive for.  How you feel about yourself is in direct proportion to how you look. Let's face it, when you are happy you are less stressed so you naturally look more youthful and vibrant. You only get one life and one body, it's up to you to choose how you want to live and how well you treat your body.
Let's start with food. I believe food plays a crucial role on how you look and feel. Over 3 years ago I was diagnosed with a digestive disorder called LPR (Laryngopharyngeal reflux), a form of acid reflux (I'll be writing a detailed post on this because it is a loooong story and merits it's own post). Without going into too much detail, I went to see two of the top health experts in NYC and they both recommended an acid-free, alkaline diet that consists of plant-based, dairy-free and gluten-free foods. Now, I know what you are thinking because I had the same exact thought….so what is left for me to eat?? I was surprised to find out it's not as bad as it sounds and that I am actually enjoying this way of eating.
I have to be honest, I've never been on a diet. I've always been very health conscious and followed an active, healthy lifestyle.  I used to eat chicken almost daily, whole grain breads and dairy. All things that are considered "healthy" by the FDA.  It wasn't until I sought the help of these doctors/health experts and tirelessly researched food that I learned that these foods were not so healthy for me and my digestive system. In turn, eating a clean diet has also helped with my migraines, which I used to suffer from daily, and now I only get them on occasion. Everything is connected! Health is the most important thing to me so I eat what makes me feel good, period end of story! I am not as restrictive as I was when I first got diagnosed and that's due to the fact that I feel better, thankfully.
FOOD: So what DO I eat? I know what works for me and no one is going to know what is best for you, other than you. That being said, I eat clean by following a plant-based diet. I no longer eat meat but I do have eggs and fish. I am 95% gluten-free and dairy-free but on occasion I do indulge in some white veggie pizza or pasta dish when I go out to dinner! I am Italian after all…LOL! However, I eat small portions because I don't like feeling full.
Some of my favorite foods to eat: egg whites, salads, all veggies whether grilled, sautéed, or steamed; quinoa, black beans, brown rice, guacamole, veggie soups, veggie pasta dishes made with gluten-free pasta, wild salmon or white fish. I only drink water, green juices or green smoothies and an americano for breakfast. I tried giving up espresso but it caused me to get more migraines so it was not worth eliminating.
Foods I have completely eliminated from my diet because they either trigger a migraine or are symptomatic to reflux: chocolate, cooked tomatoes (mainly sauces), aged cheeses, anything with processed sugars such as candy, sweets (I will indulge in cake on special occasions like my birthday), sports drinks, milk/dairy products and meats. I also don't drink alcohol or soda.
Favorite snacks

: nuts, dried mango, rice chips, Kind bars, popcorn, fruit (limited because of high sugars that affect my digestion), veggies and hummus.
GREEN JUICE RECIPE: The doctors/nutritionists I saw recommended juicing to alkalize my digestive system and I have been juicing ever since. For this recipe combine all ingredients in a Vitamix, juicer, or NutriBullet.  I used to use a juicer but now I use a Vitamix for easier clean up and it is less wasteful in terms of ingredients. This recipe makes about 6 servings.  I make a large batch to last a couple of days.  I usually refrigerate them in either mason jars or these glass cups.
4 cups of water
2 cups organic spinach
2 cups organic kale
1 organic red apple
A small piece of fresh peeled ginger (approximately 1 to 2 tablespoons as desired)
1 medium organic cucumber
A half peeled or squeezed organic lemon
A handful of organic baby carrots (I only use on occasion)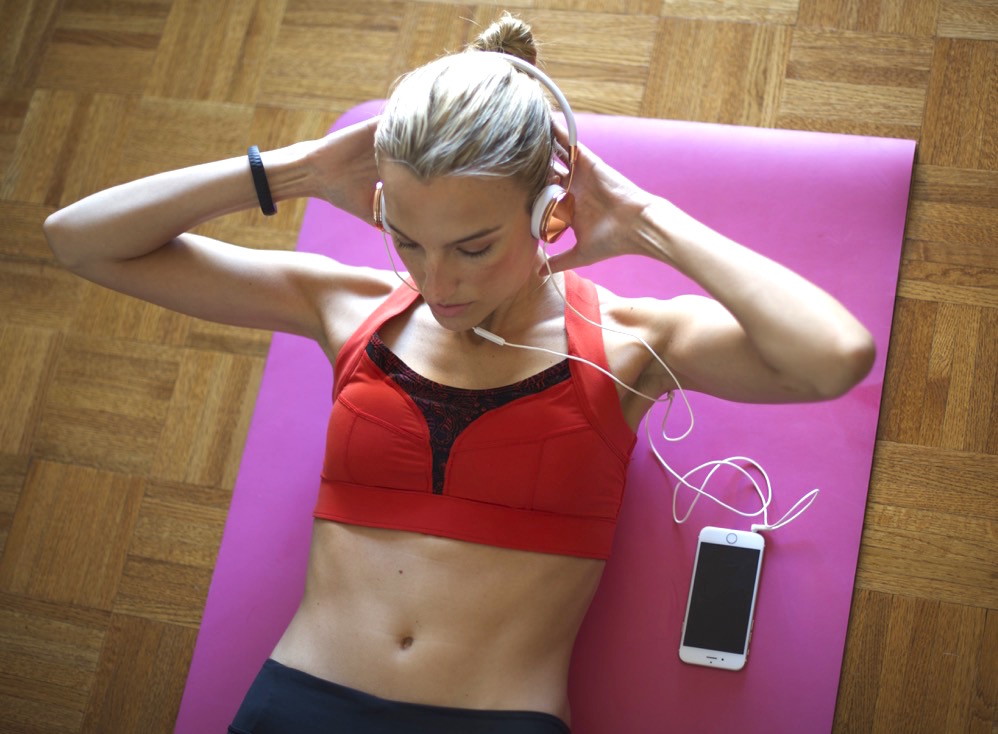 FITNESS: When it comes to being active and working out, I think it's important to choose activities you love. I love changing up my workout routine because it keeps it enjoyable and fun for your brain and body. I used to workout hardcore 5 to 6 days a week. I was a model in the Insanity infomercial as well as featured in many fitness magazines. I always loved working out and being active but when I got really sick I couldn't exercise as hard or as often and this was really hard at first because I would get so frustrated not being able to do the things I did before. I've found out that I don't need to kill my body to get results, I just need to be efficient and effective. I have now accepted that working out 3 to 4 days a week actually works best for me.  I have never felt better about my body. I do workouts that are enjoyable such as Tracy Anderson videos, or I dance for an hour with ankle and wrist weights, which is the most fun, or I will go to the gym for cardio and circuit training. Not to mention I walk A LOT.  Being a fit model I'm rarely sitting and I'm always running around NYC so this helps with staying in shape.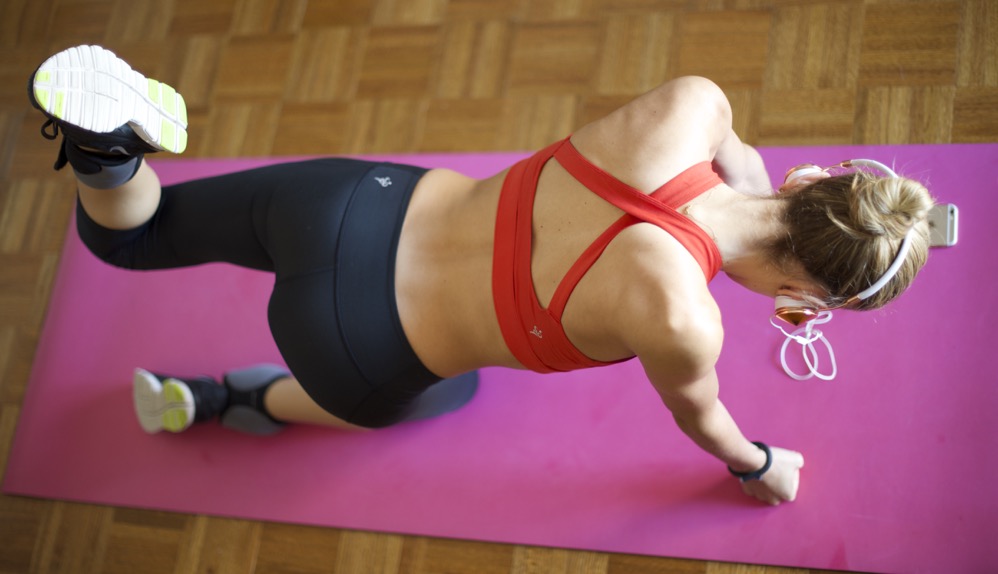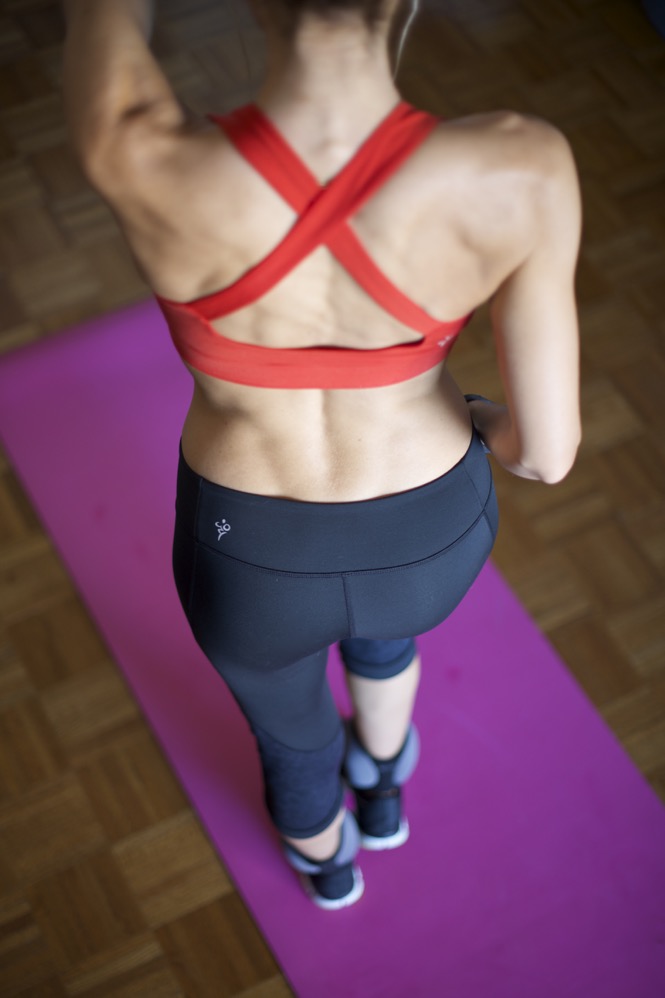 I would LOVE your feedback. If you have any tips to share or want me to do a post regarding something similar, leave a comment below.  Thanks for reading:)

Top: Cozy Orange
Pants: Cozy Orange
Headphones: Frends Layla 
Sneakers: Nike
Fitness Wristband: Jawbone UP24
Ankle/Wrist Weights: Nike (similar here)