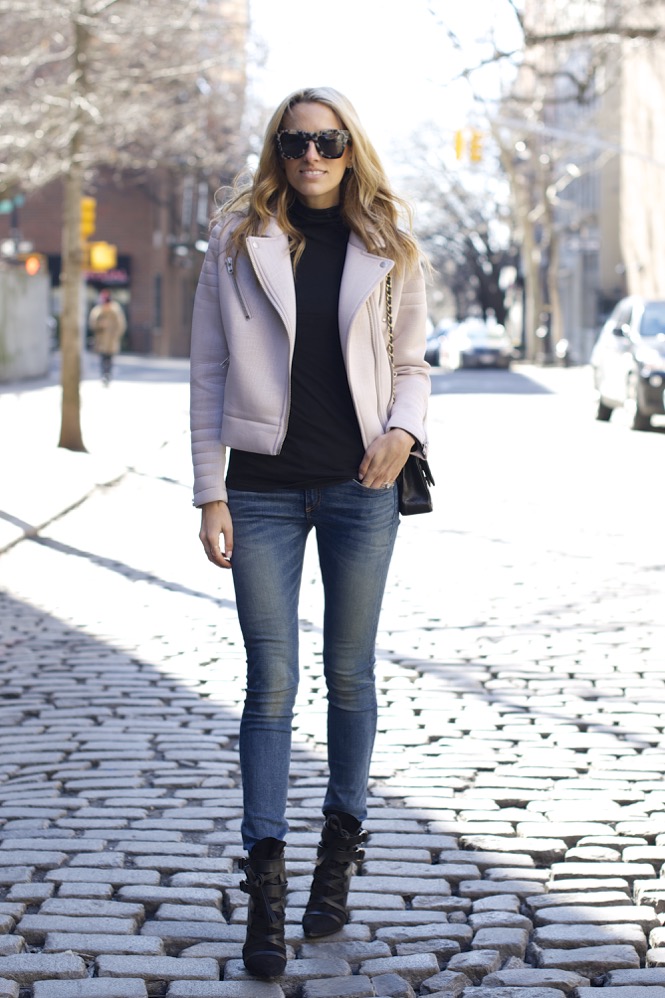 Hi Everyone! Hope you are enjoying your week so far. I don't know about you but I need it to be Spring stat! Some of my Spring purchases are just sitting in my closet waiting for me….LOL. Take for instance, this pink moto jacket, which looks like leather but it's bonded jersey. I couldn't wait to wear it! Since it's super thick it's quite warm in comparison to my other jackets so I chose to wear it this past Sunday. I just love Sundays:) I get a warm and fuzzy feeling just thinking about Sundays. I had such an amazing day hanging out with some girlfriends/blogger babes (Erika, Louise and Lorna) and since Adrian was meeting me anyway to shoot my #OOTD, he snapped a cute picture of us in the moment. It's so Sex and the City, right?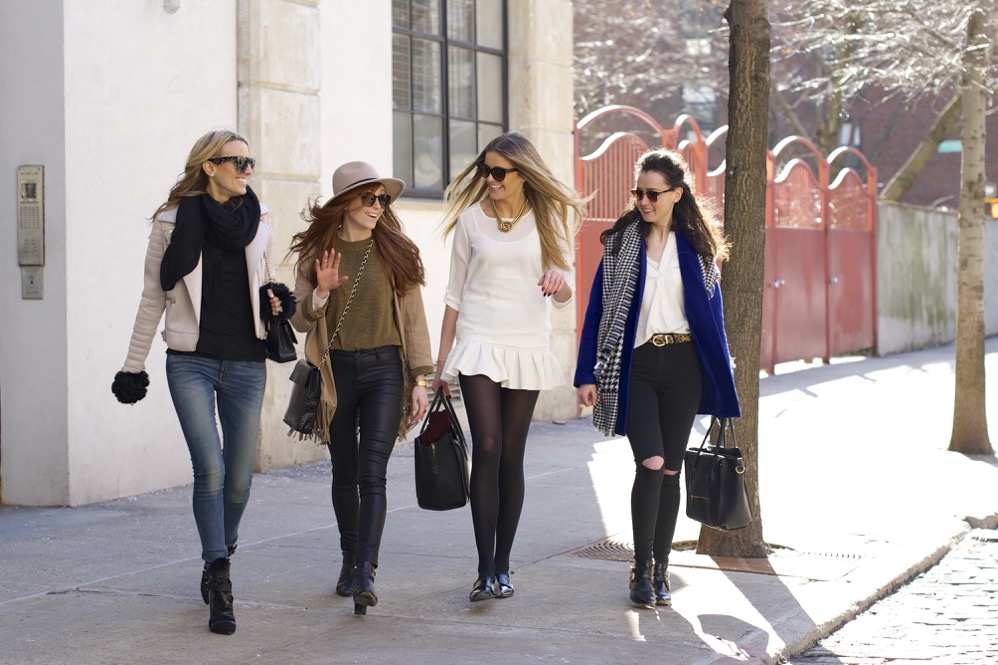 I styled my jacket with a turtleneck and jeans along with my favorite Isabel Marant booties. The look was easy and casual, which is so my signature style. I love a good moto jacket and what I love most about this one is the fabric and detailing, which make it edgy and not girly. It's also reasonably priced for the quality. This pastel pink color is my favorite color (as you can see here and here). It reminds me of peonies, which are my favorite flowers! I can't wait until they are in season.
P.S. Make sure you are following me on Instagram and Snapchat (lisadnyc) for more of my daily life.
Thanks for stopping by:)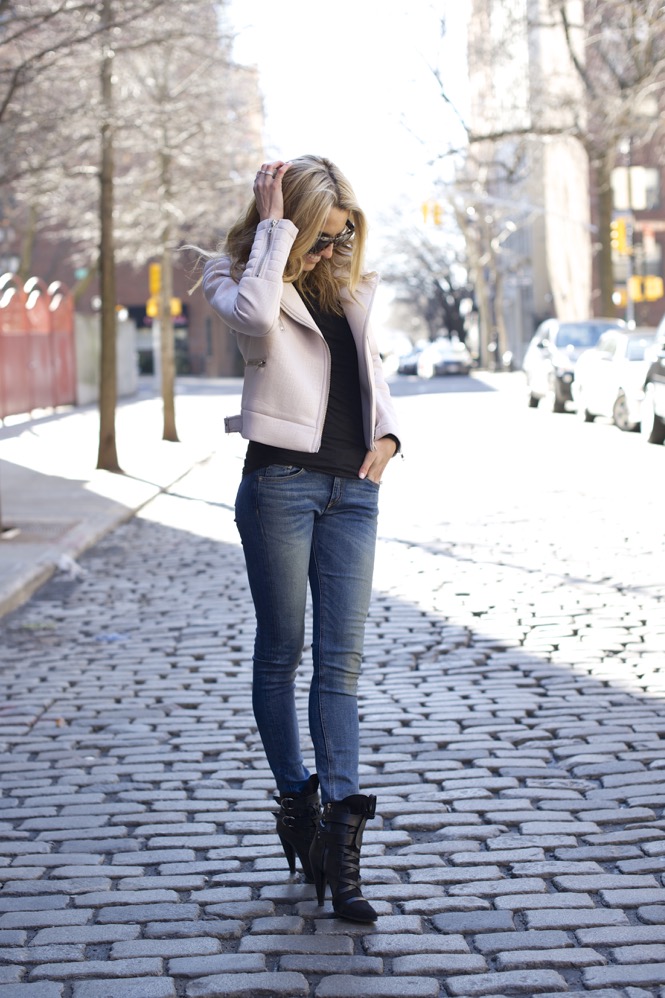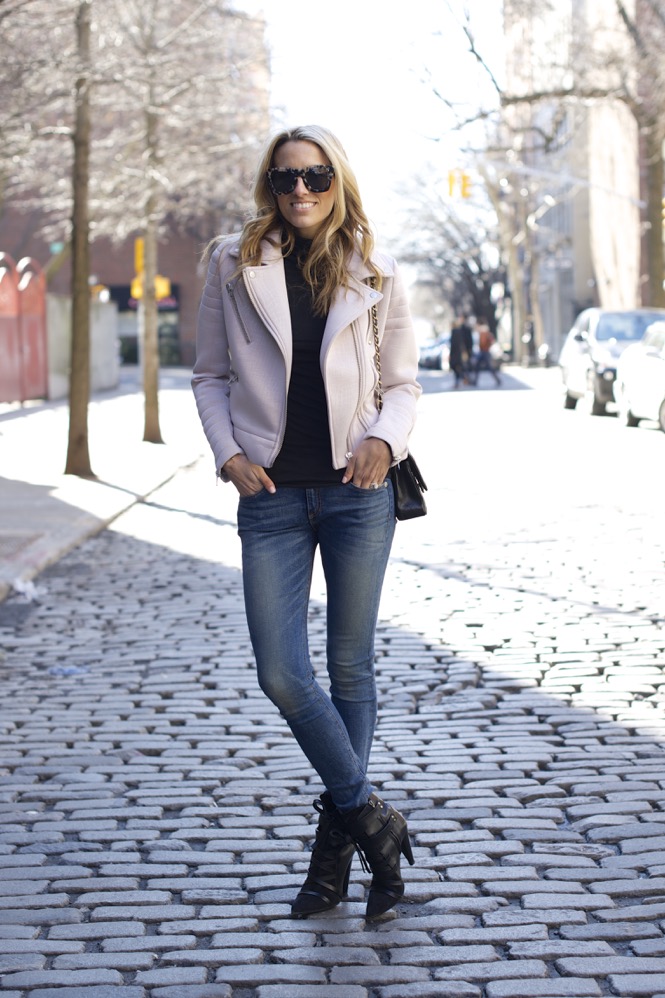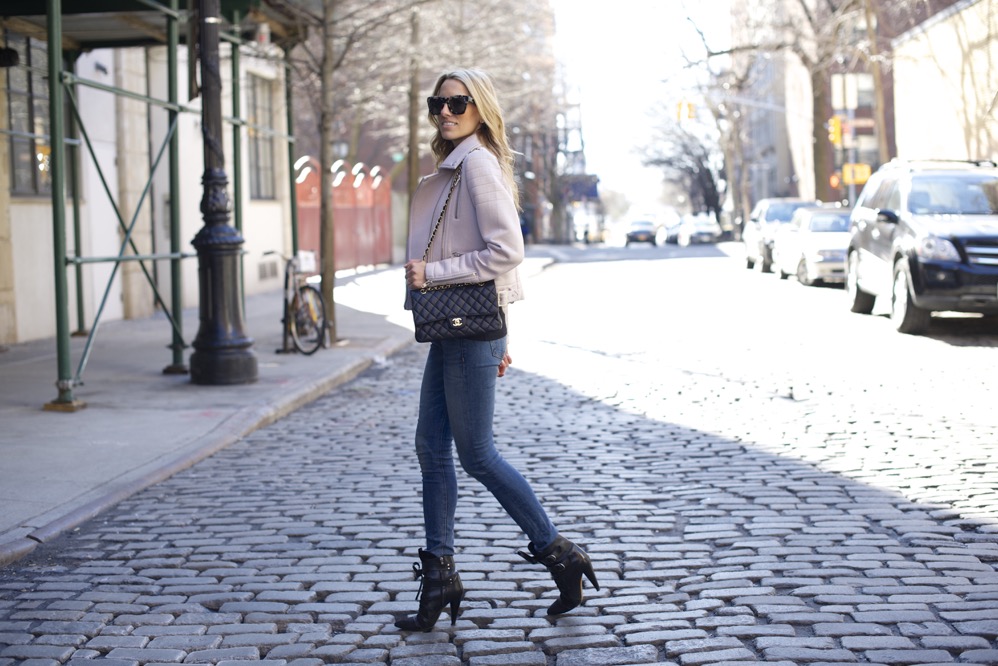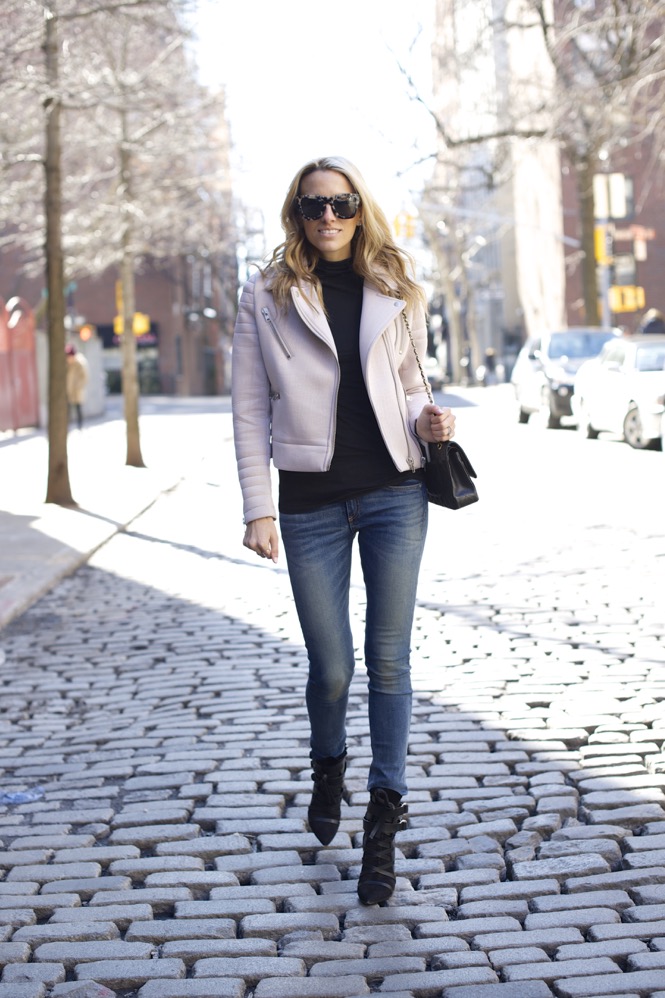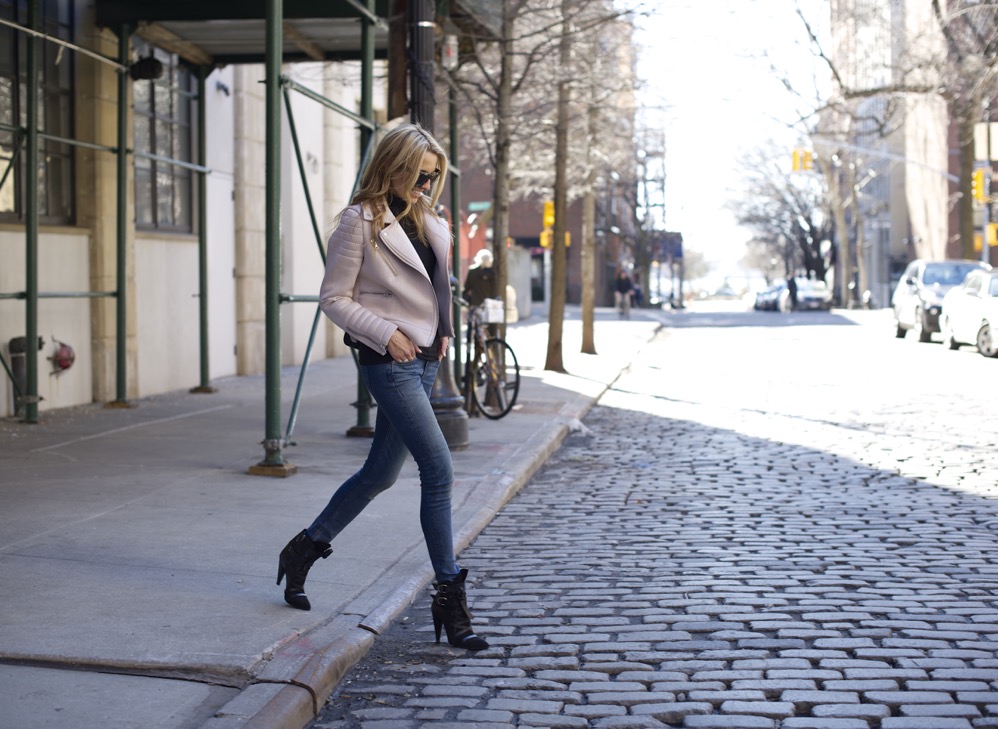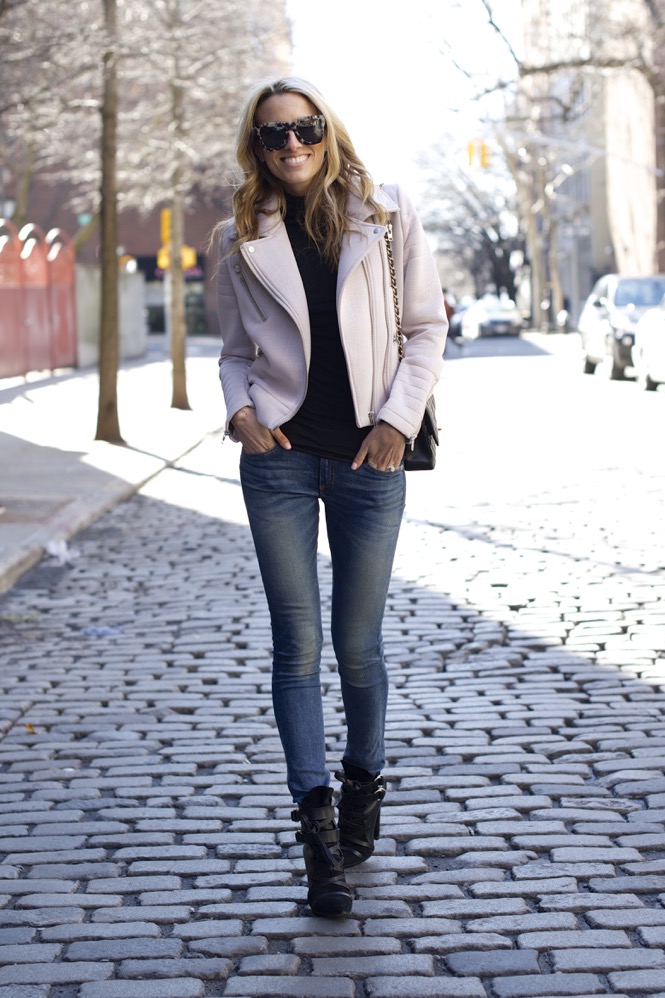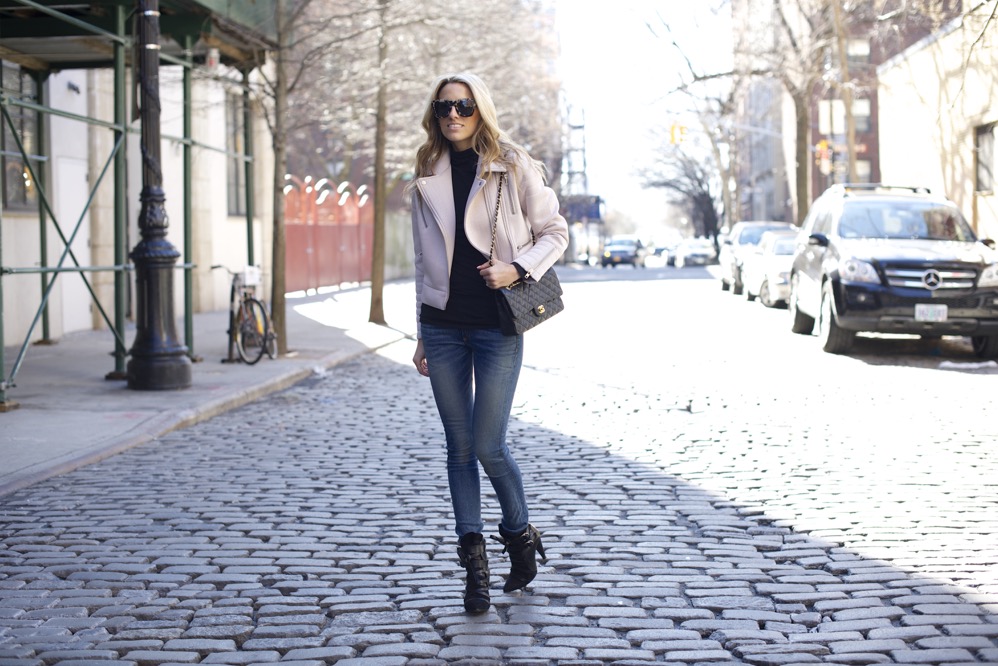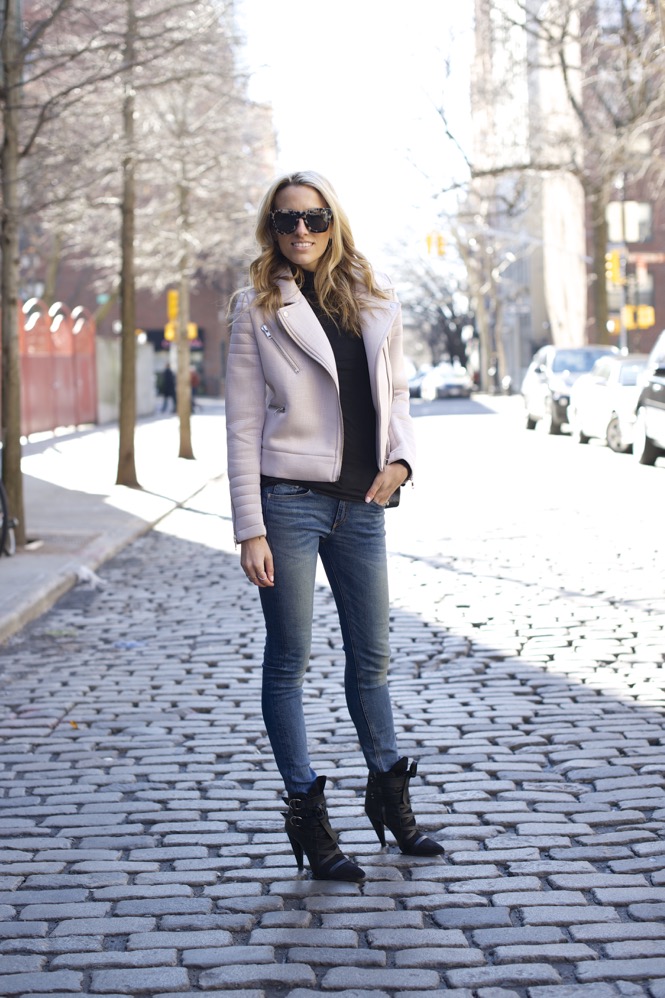 Jacket: Glamorous
Turtleneck: Velvet (similar here, here and here)
Jeans: Rag & Bone
Sunnies: Valley (also here)
Shoes: Isabel Marant (also here)
Bag: Chanel (similar here)
SHOP THE LOOK:
Follow Me On: