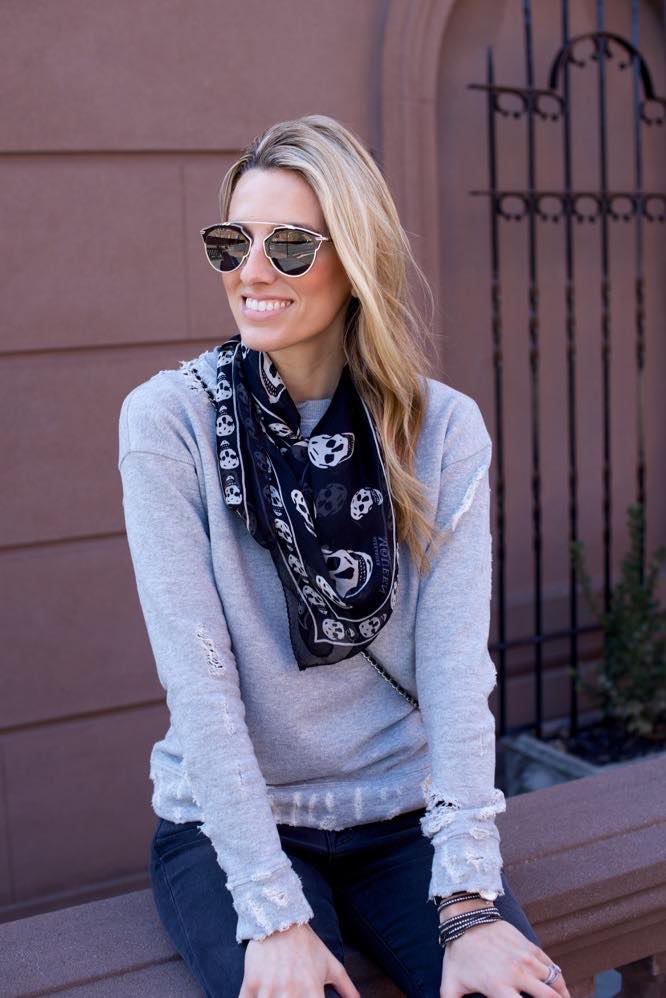 Hi Guys! I'm a big fan of casual, cool looks especially on weekends. I think even if you are not feeling like getting dressed up you can do casual without looking frumpy. A great pair of jeans, like this J Brand pair, goes with anything from a sneaker, heel or boot. You have seen me wear these particular jeans many times on the blog in different ways, which is why I believe in investing in classic pieces that complement other items in your wardrobe.
For this #OOTD I paired the jeans with a distressed sweatshirt and some converse. I added a classic statement McQueen scarf, Dior sunnies, and a cross body Chanel bag to add some luxe to the casual swag. It was also a bit chilly this day so the scarf was not only fashionable, it was functional….gotta love that!
I will be in London a week from today so don't forget to follow along on my Instagram and Snapchat (@lisadnyc). If you have any recommendations for any restaurants or things to do, leave a comment below!
Have a great day! Thanks for stopping by:)

BE SURE TO FOLLOW ME ON:
INSTAGRAM // FACEBOOK // TWITTER // BLOGLOVIN // PINTEREST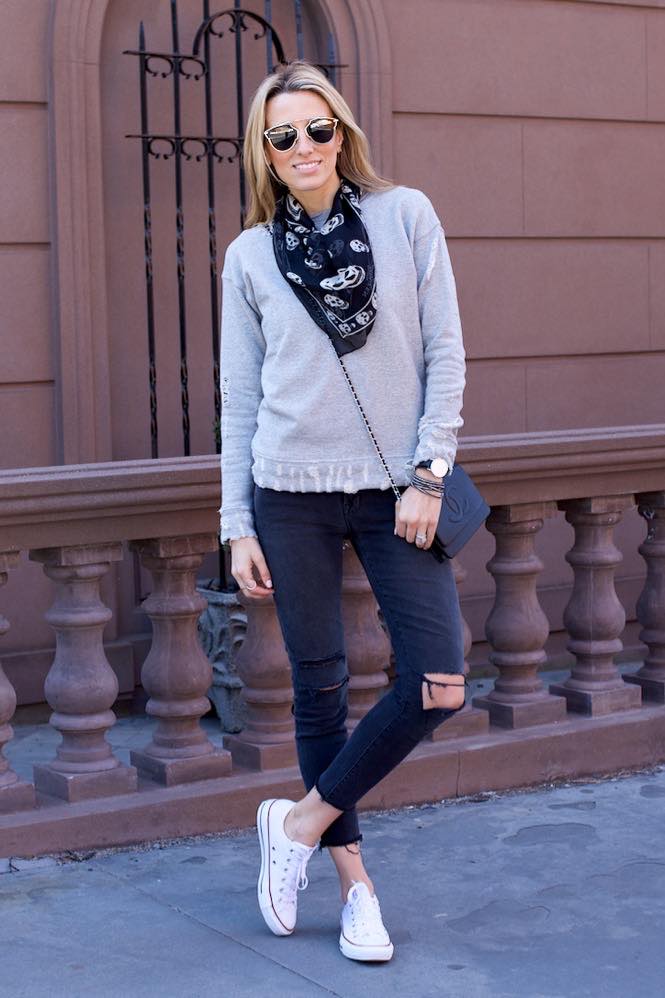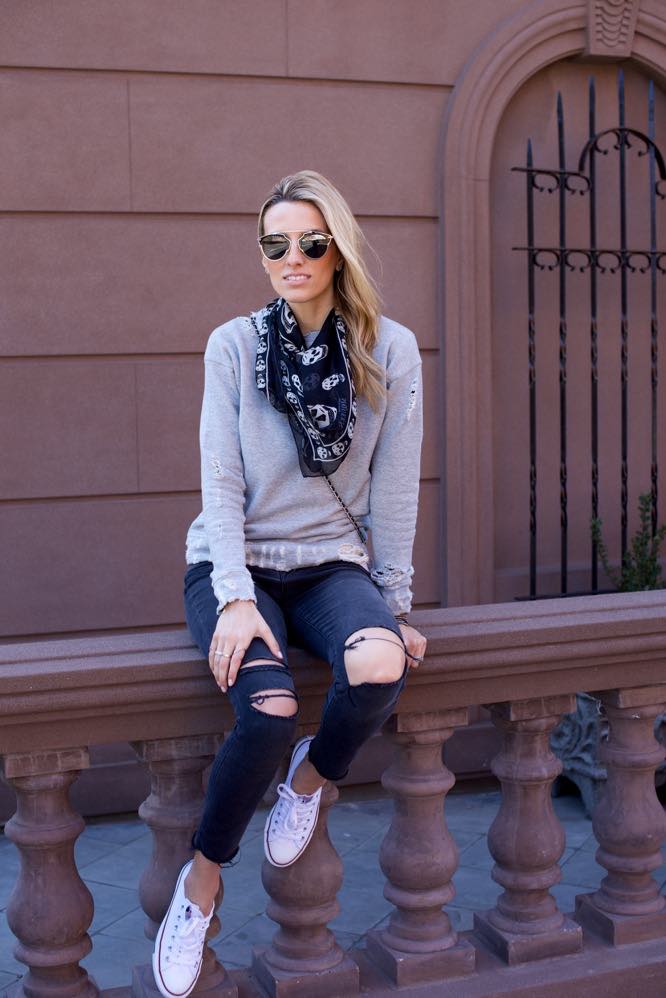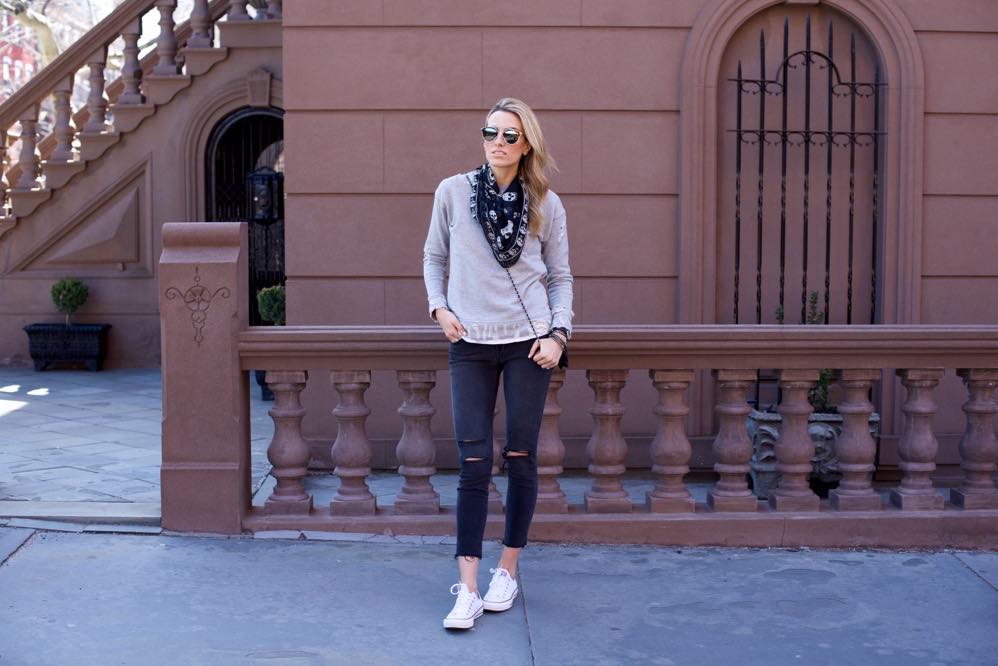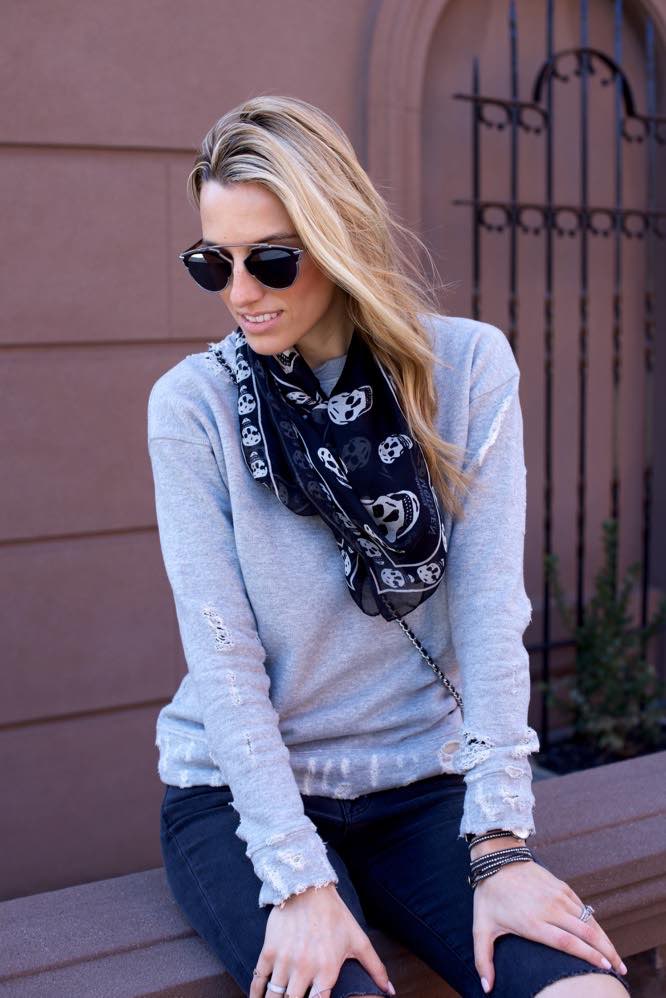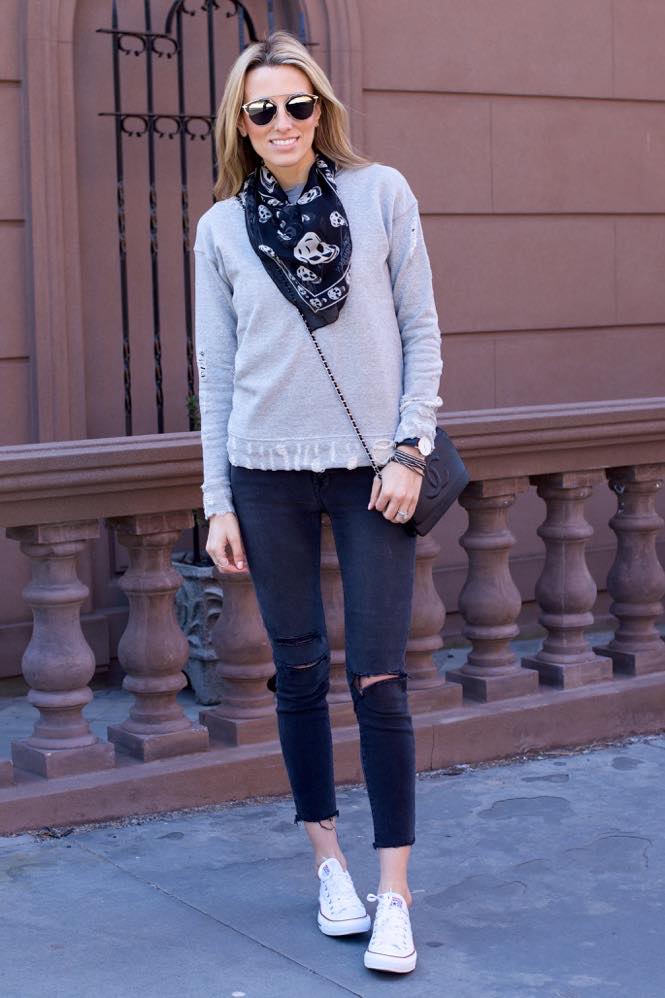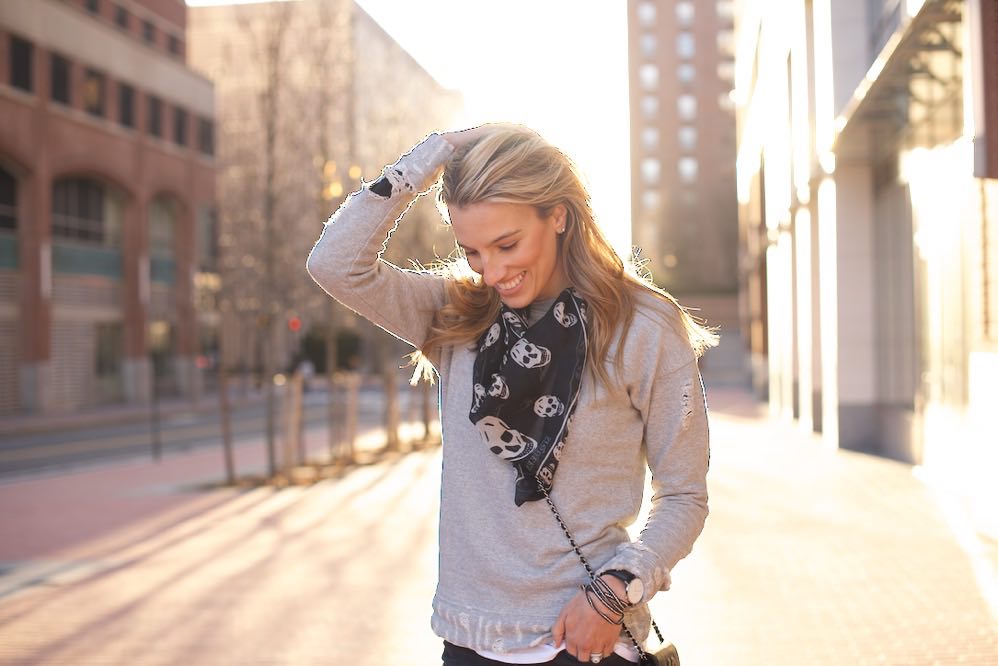 Golden Hour shots are my favorite…the light is so pretty:)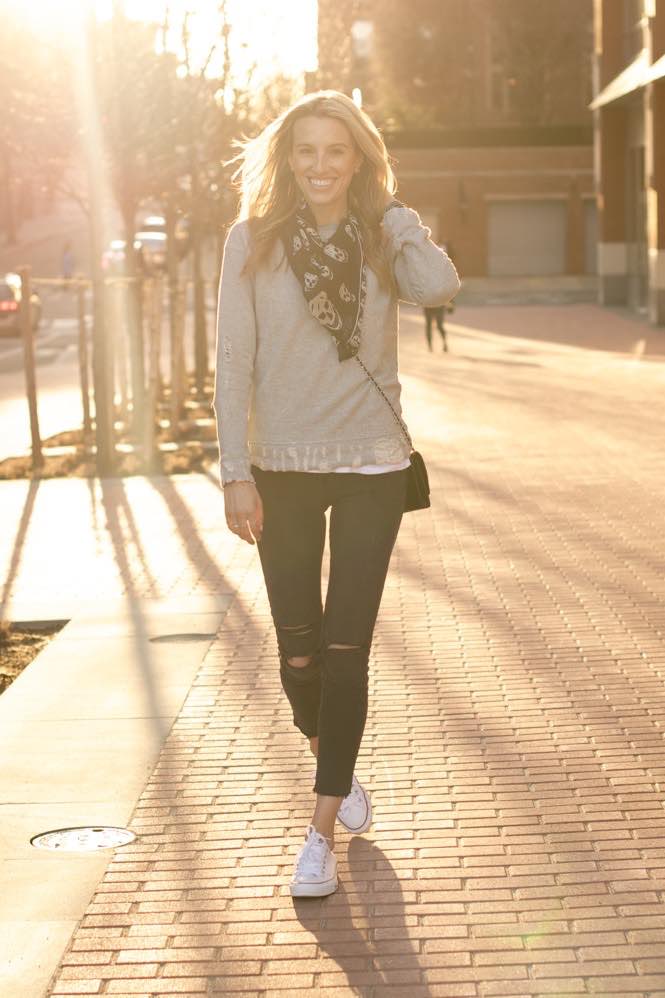 Jeans: J Brand
Sweatshirt: Mother
Sneakers: Converse (also here)
Sunnies: Dior So Real (also here)
Scarf: Alexander McQueen (also here)
Bracelet: Chan Luu
Bag: Chanel
Layering Tank: J.Crew
SHOP THE LOOK: