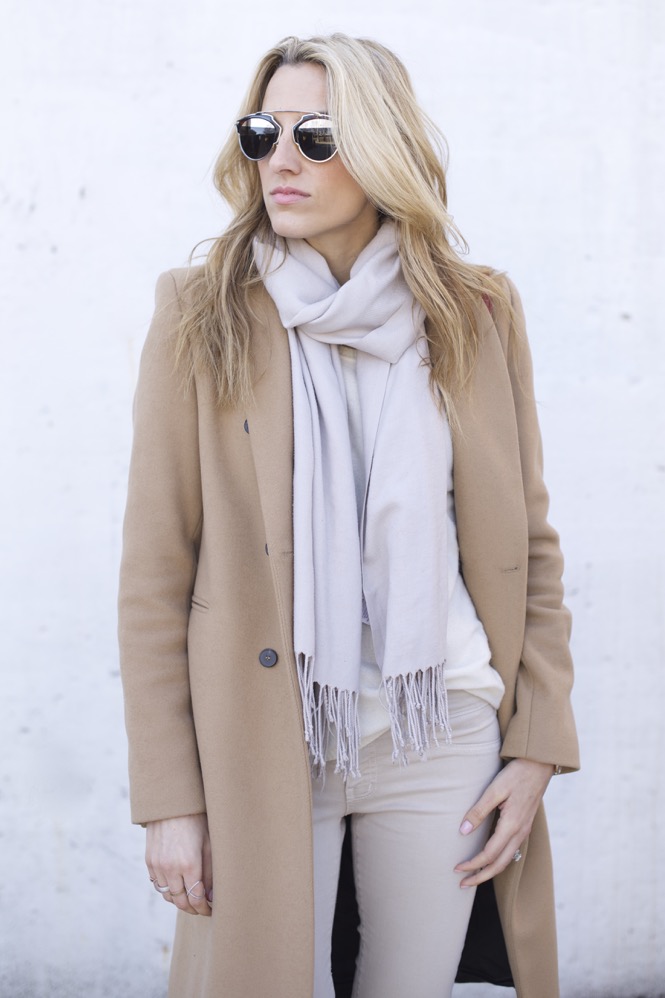 Hi Everyone! Happy Thursday:) I don't know what it is about Thursday but it's my favorite day of the week. Probably because it's almost the weekend…LOL!
Last weekend I wore this neutral look that I loved. It's still chilly outside but wearing light colors sure does make me feel like it's Spring. It also feels very fresh and new even though none of the pieces I wore are brand new. That's the thing I love most about buying the right pieces. You end up wearing them over and over and for many seasons. It always strikes me as odd when people only wear their clothing once. Unless you are Kim Kardashian or someone that is mega rich, this is just not a reality. I definitely feel you never have to wear the exact pieces the same way twice but your wardrobe should be easy in terms of finding something to wear that works back to other pieces you own. I always say, if it take me more then 5 minutes to pick out an outfit, then it's most likely not going to be a good one. I rely on my instincts and just wear what I feel that day. It's really what effortless style is all about.
I styled this look with a Zara camel coat, a Vince cashmere sweater, light jeans, Senso leopard booties, Dior So Real sunnies and my red Celine box bag for a POC.
This weekend is Easter, do you have any plans? I hope you have a great one:)
Thanks for stopping by!

 BE SURE TO FOLLOW ME ON:
INSTAGRAM // FACEBOOK // TWITTER // BLOGLOVIN // PINTEREST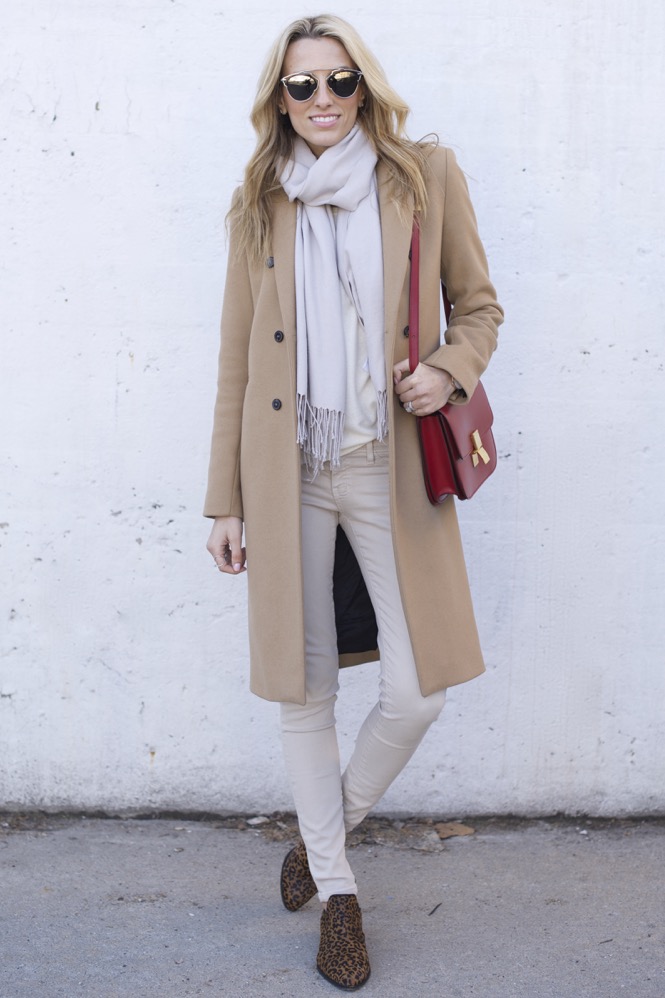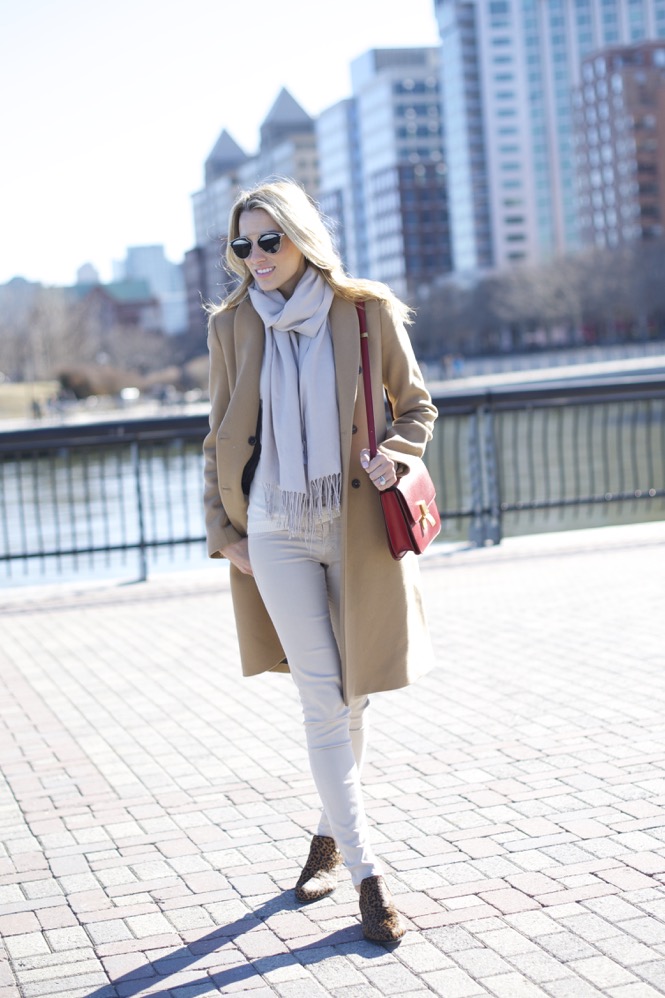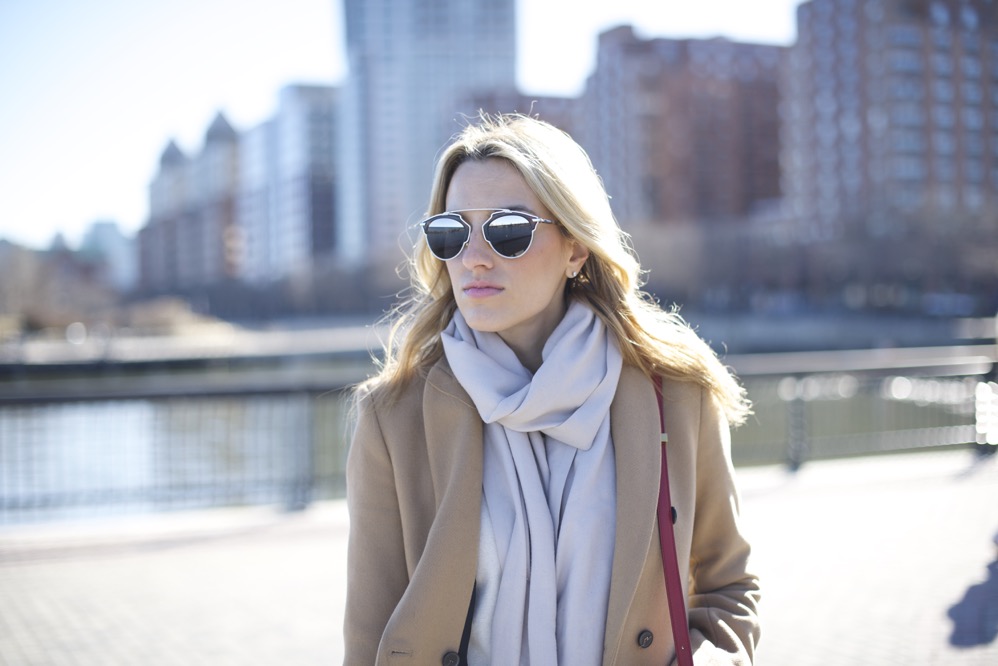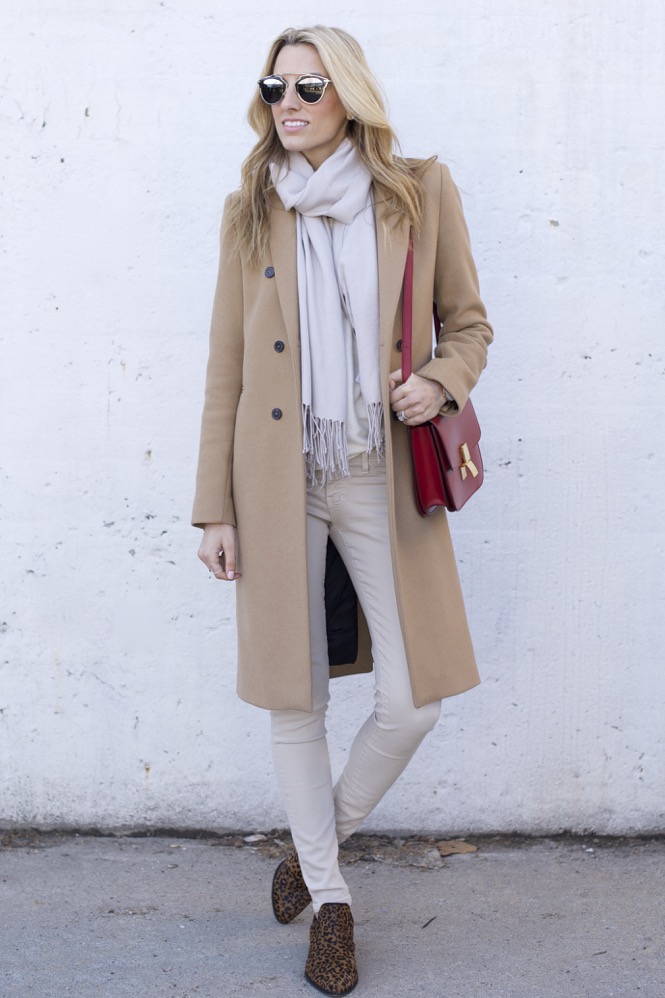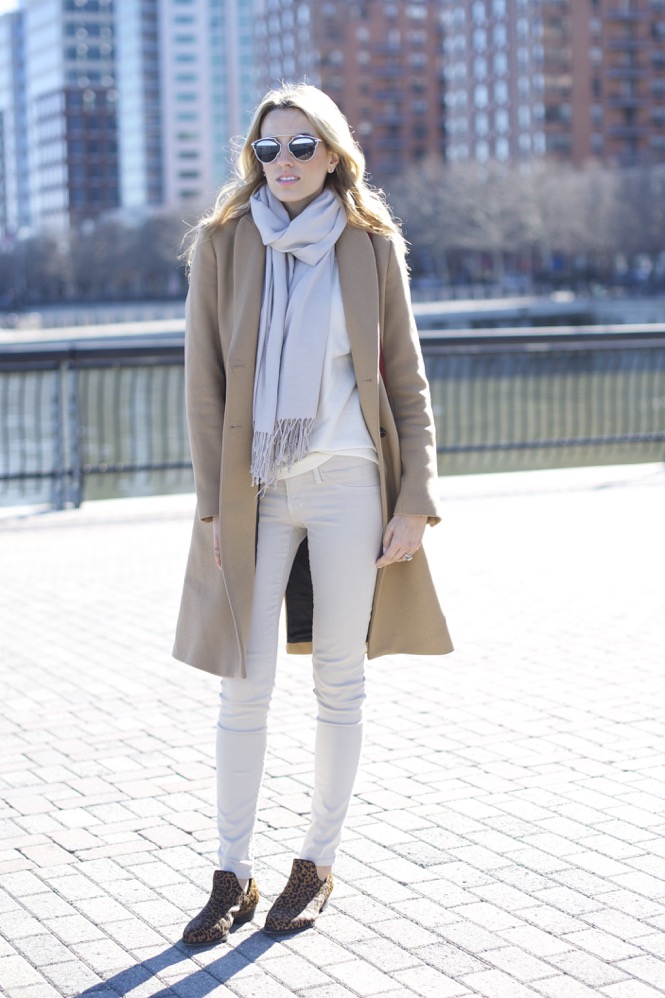 Coat: Zara (similar here)
Jeans: N/A (similar here)
Sweater: Vince (similar here and here)
Bag: Celine
Boots: Senso (also here)
Sunnies: Dior So Real
Scarf: Love Quotes
SHOP THE LOOK: