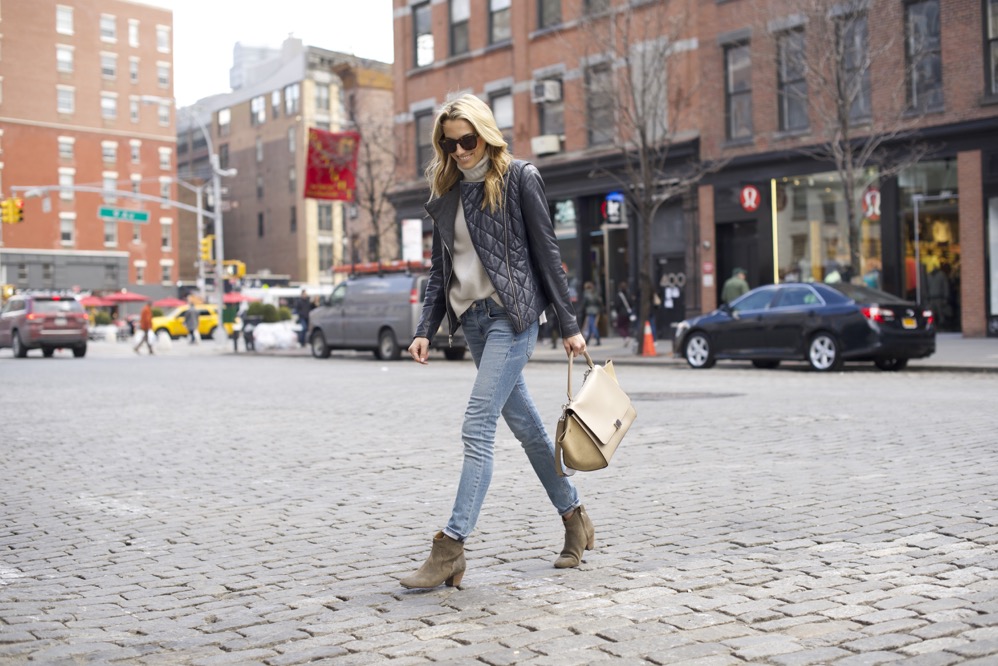 Hi Guys! Happy Good Friday!
I wore this look to work earlier this week and was lucky to shoot my #OOTD before it started raining.  I styled this outfit with one of my favorite J Brand sweaters that I've worn plenty of times this Winter along with jeans, Isabel Marant booties and a navy leather jacket. What I love most about this Adam Lippes quilted leather jacket is the color. I used to fit model for Adam so I was lucky enough to get some great pieces. Investing in leather is always a good idea in my opinion. I've had this jacket for years now and it gets better and better with age. I also can't say enough about my Isabel Marant booties that I purchased in Paris in 2013. We are going to be in Paris in May and I'm seriously debating on getting these booties in another color. They are beyond comfortable and so chic.
Lately I've really been into Snapchat. I love how real it is! Since the beginning of my blog, which was April 14th of last year (can you believe it will be a year soon?), I've said that I want to focus on staying true to myself and inspiring people to do the same for their lives. With that comes a "real" factor. Too many people out there are showing you the "retouched" version or filtered version of their lives and as much as I love great photography it's hard to really see who people are because they aren't showing you the reality. Snapchat is in real-time so if you're already following me, I hope you are enjoying the snippets of my life. For those of you who aren't you can follow me @lisadnyc.
Have a great weekend and a Happy Easter:)

BE SURE TO FOLLOW ME ON:
INSTAGRAM // FACEBOOK // TWITTER // BLOGLOVIN // PINTEREST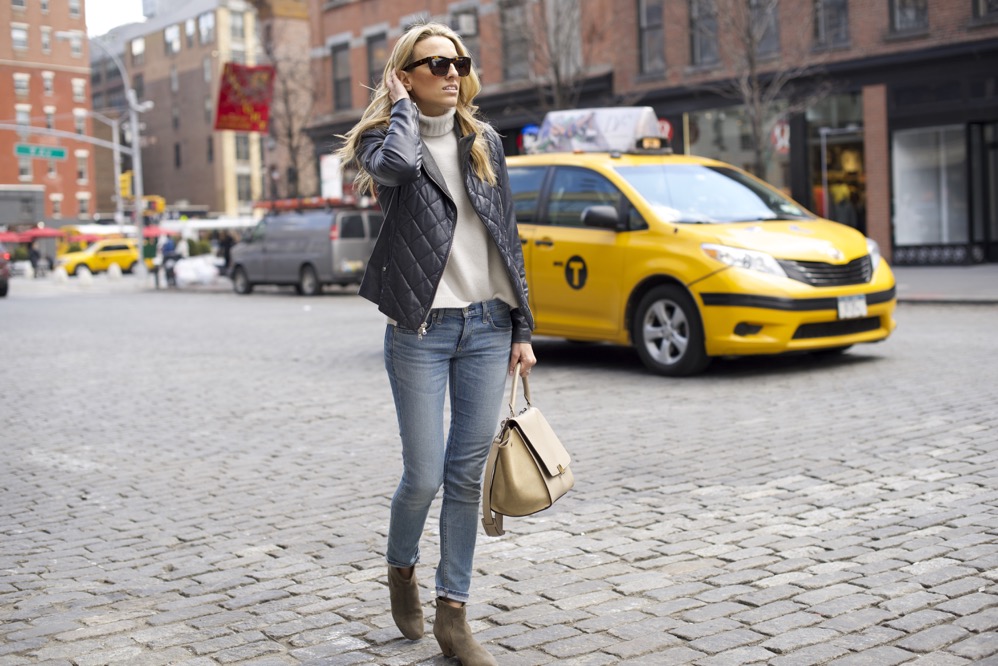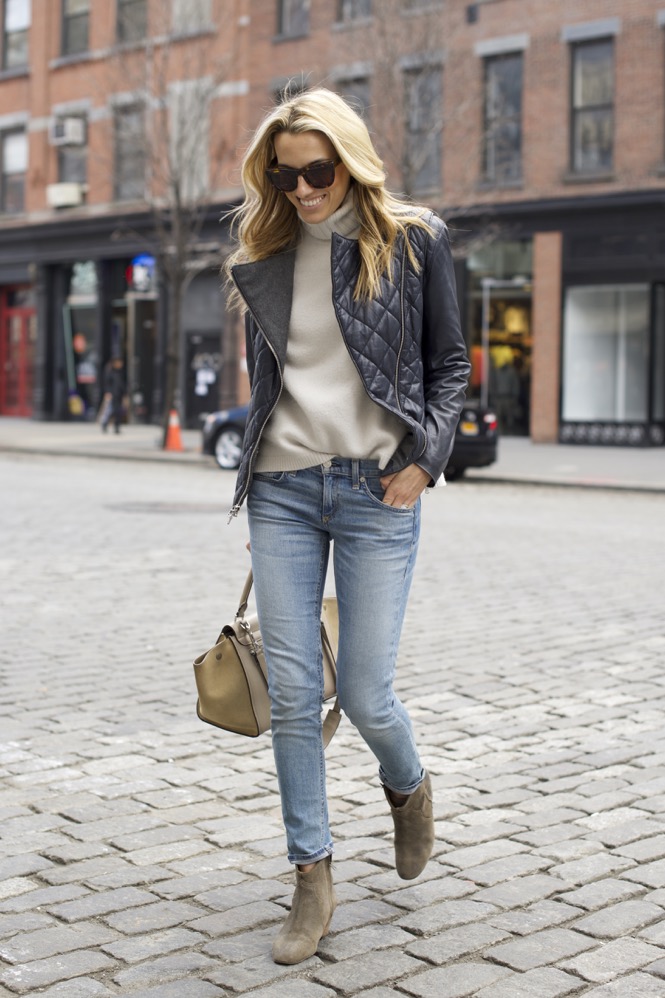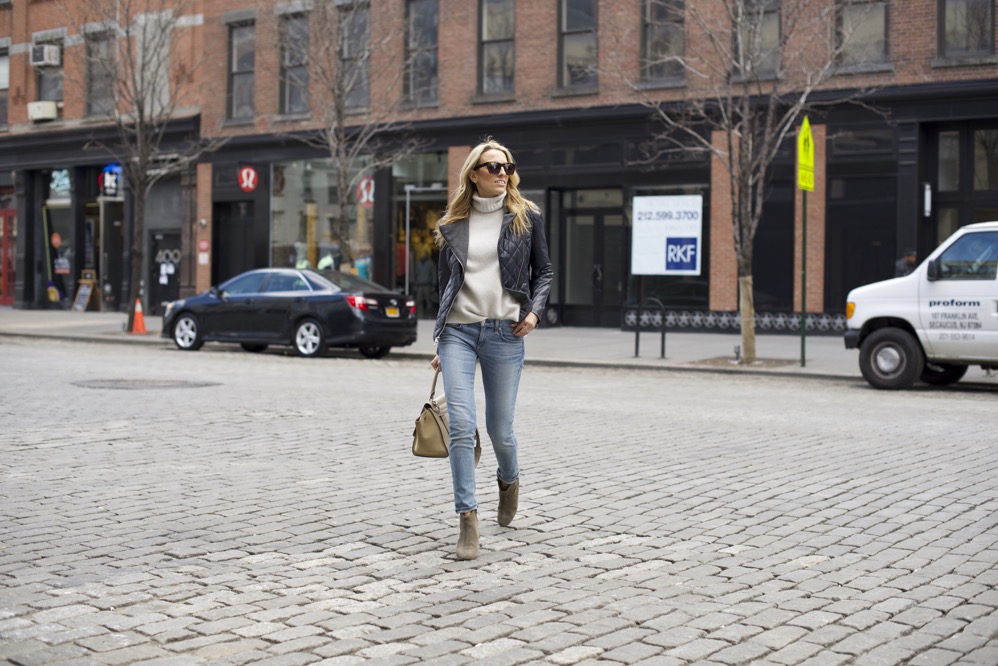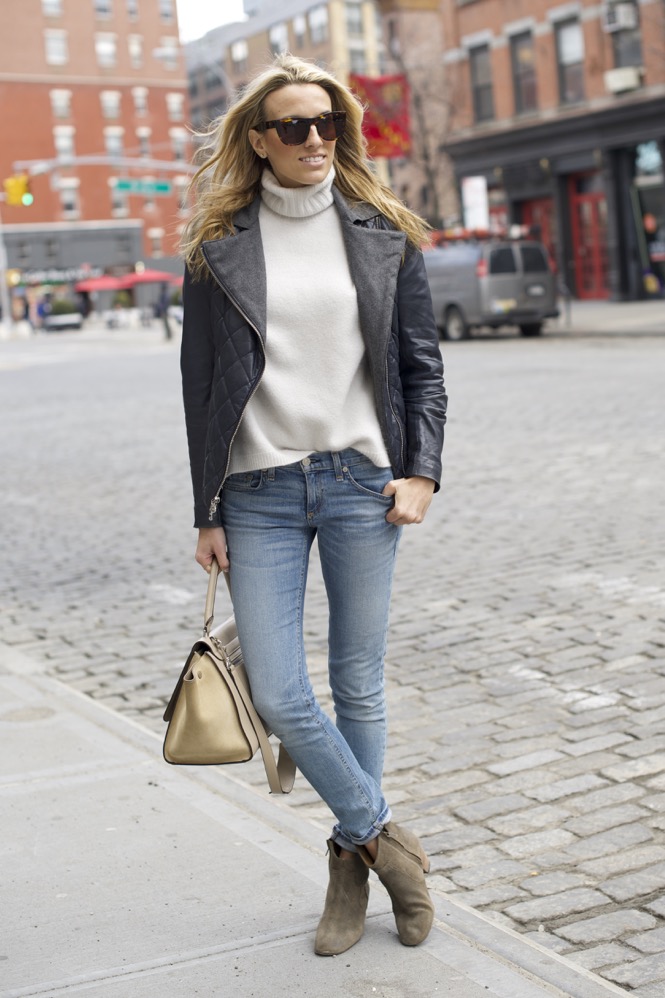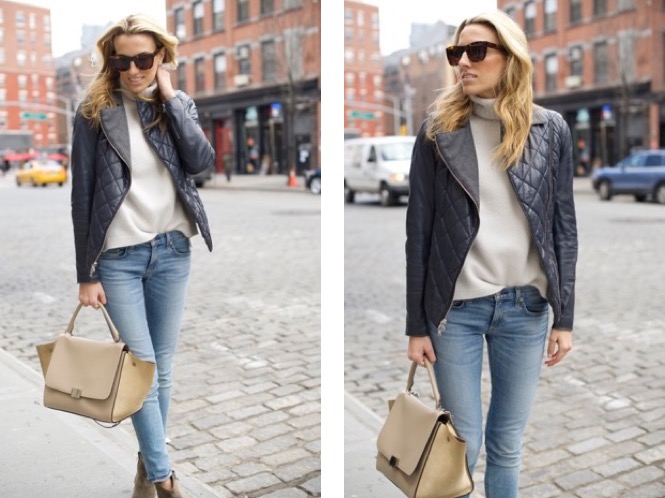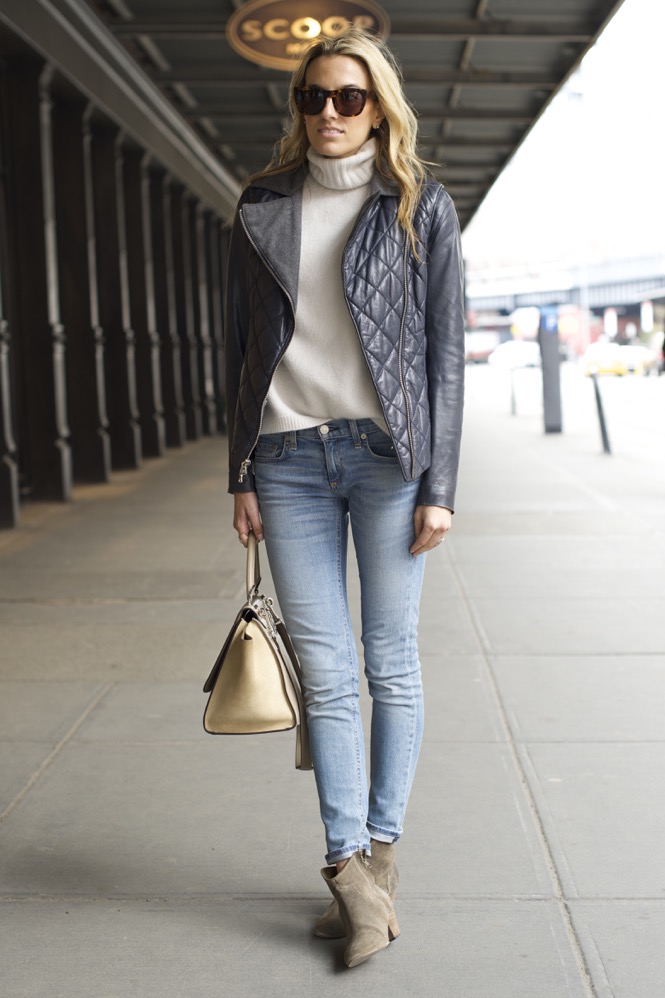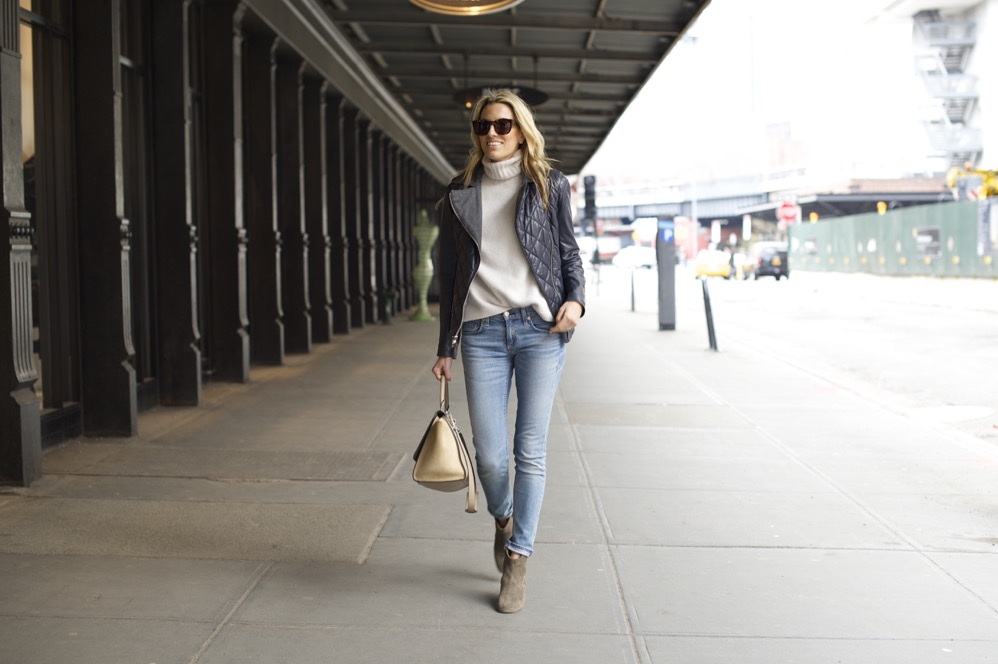 Jacket: Adam Lippes (similar here and here)
Sweater: J Brand
Jeans: Rag & Bone The Dre (also here)
Shoes: Isabel Marant (also here)
Bag: Celine
Sunnies: Super
SHOP THE LOOK: