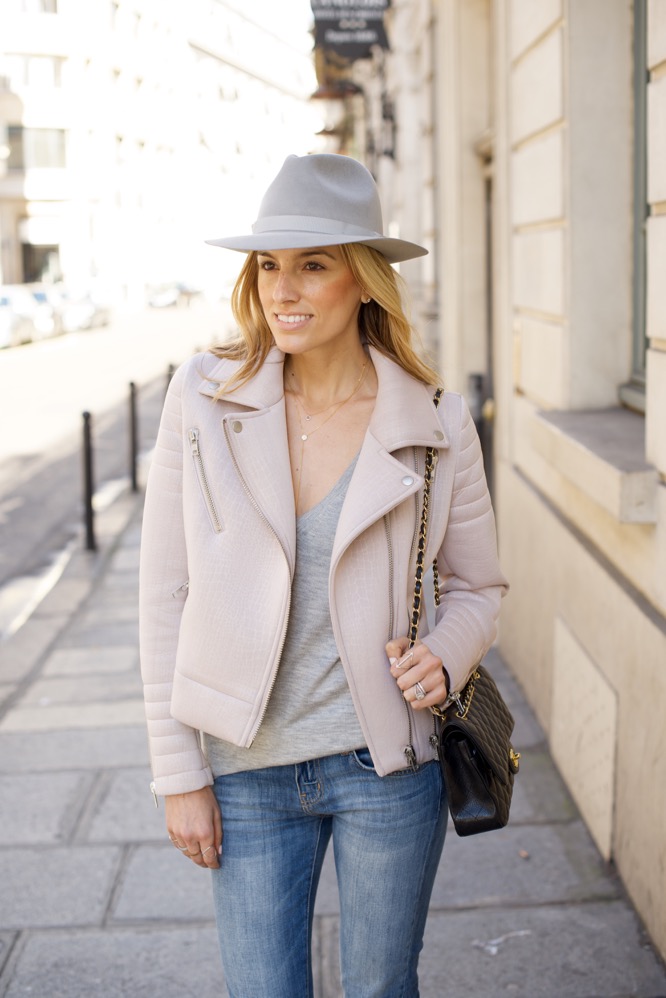 Hi Everyone! Happy Monday! I hope you had a great weekend:)
Oh Paris, you have my heart! Adrian and I took the Eurostar from London to Paris to celebrate our 2 year wedding anniversary. It's so cliche but I can't think of a better city then Paris to celebrate our love. We had the most amazing time. I really can't even put it into words except that it was magical. We went to all of our favorite spots to eat, shop and wander. Literally my favorite thing to do in Paris is wander the streets and stumble on small gems that you wouldn't find if you were looking. On our first day we checked into our hotel at the Park Hyatt Place Vendome. I highly recommend this hotel. The rooms, service and location were so on point. When we arrived in Paris it was rainy but definitely warmer than London and moments after check-in the rain completely cleared. I was so excited and if you followed my snapchats @lisadnyc then you saw the giddy videos when the blue skies appeared. Seriously nothing makes me happier then a beautiful, sunny day! We headed straight to one of my favorite places, Angelina, to get brunch. After that we roamed around and shot my look for that day.
For my #OOTD I wore my new hat I purchased in London with a pink moto jacket, Current Elliott jeans, these chic and comfortable Yosi Samra shoes and a Brochu Walker sleeveless sweater. I'm loving white shoes and accessories for Spring/Summer and think these flats are a great staple in my wardrobe. I paired this amazing gold lariat Nialaya necklace along with a Nialaya bar ring, a classic Chanel and Daniel Wellington watch to complete the look. I'm a huge fan of dainty jewelry that is wearable for everyday and as you may have already noticed I dress very minimal so my jewelry reflects that as well. I discovered Nialaya on Instagram and am happy to collaborate with them since I love their pieces.
Stay tuned for more looks from Paris:) Thanks for stopping by!

BE SURE TO FOLLOW ME ON:
INSTAGRAM // FACEBOOK // TWITTER // BLOGLOVIN // PINTEREST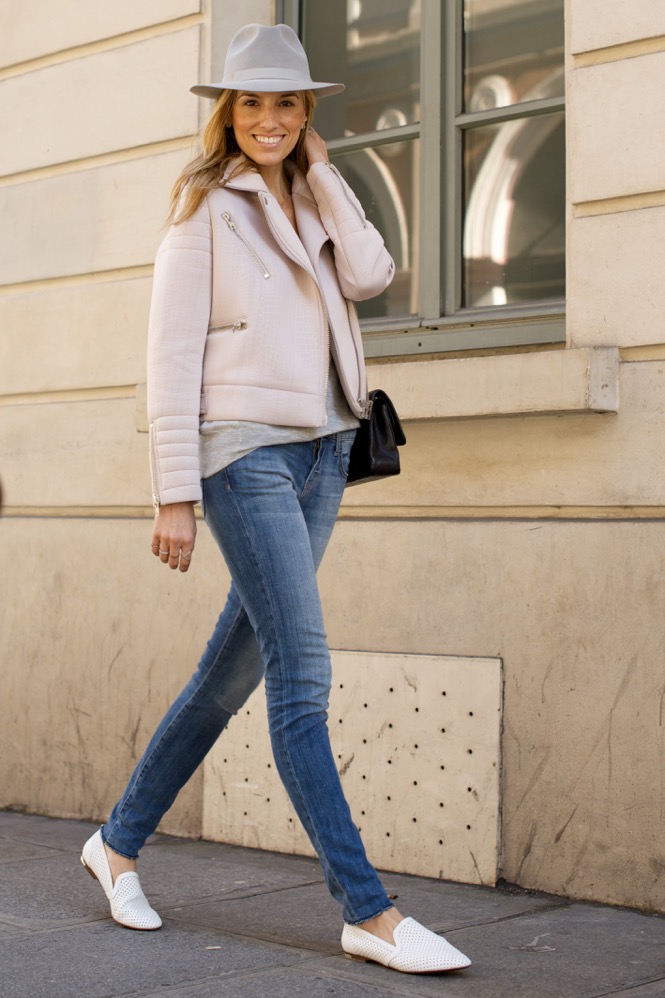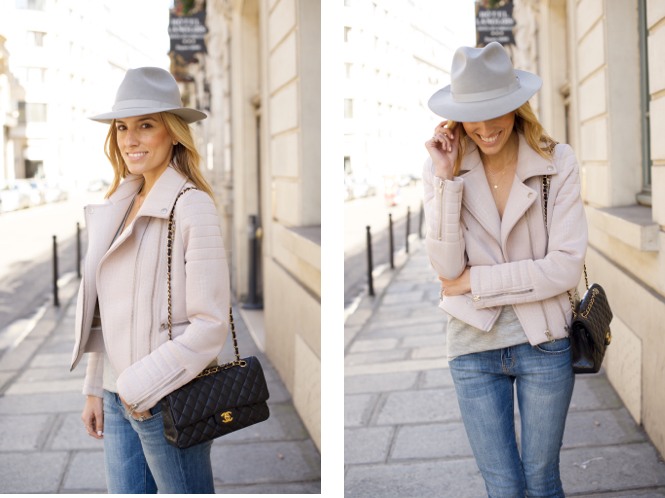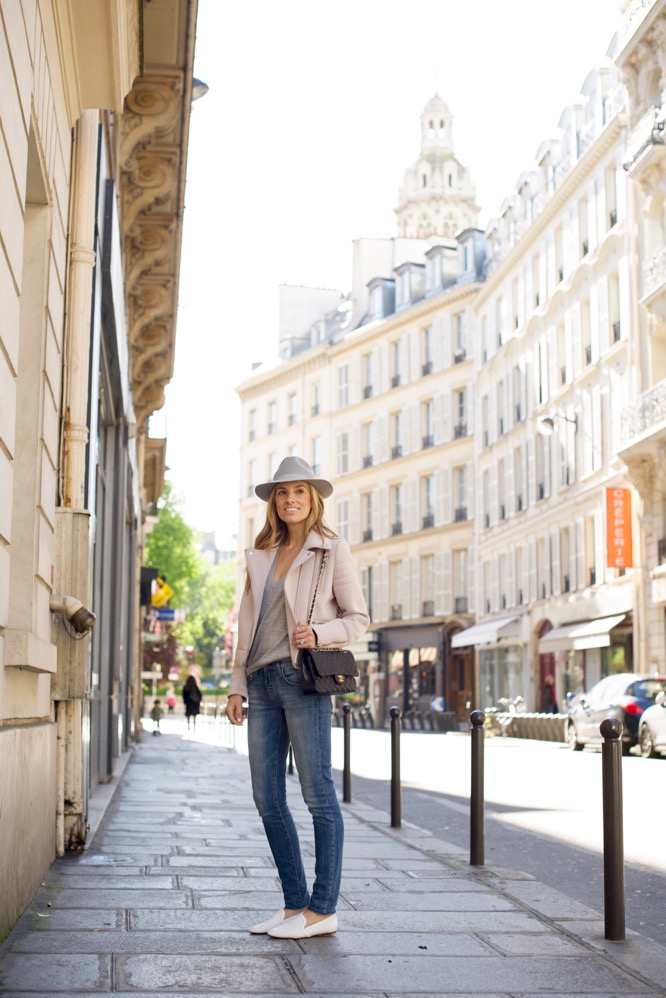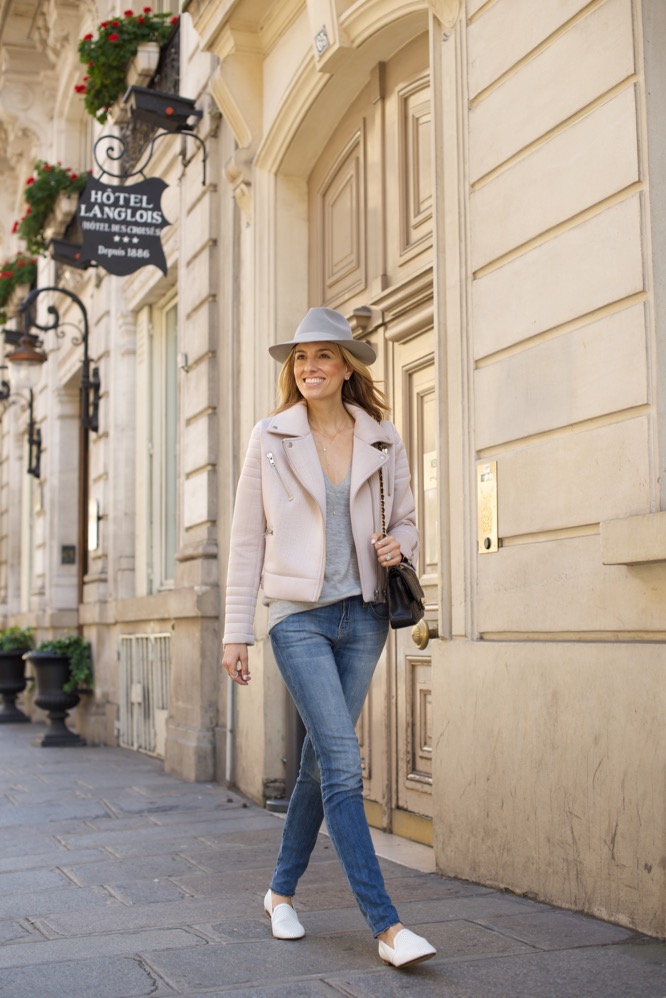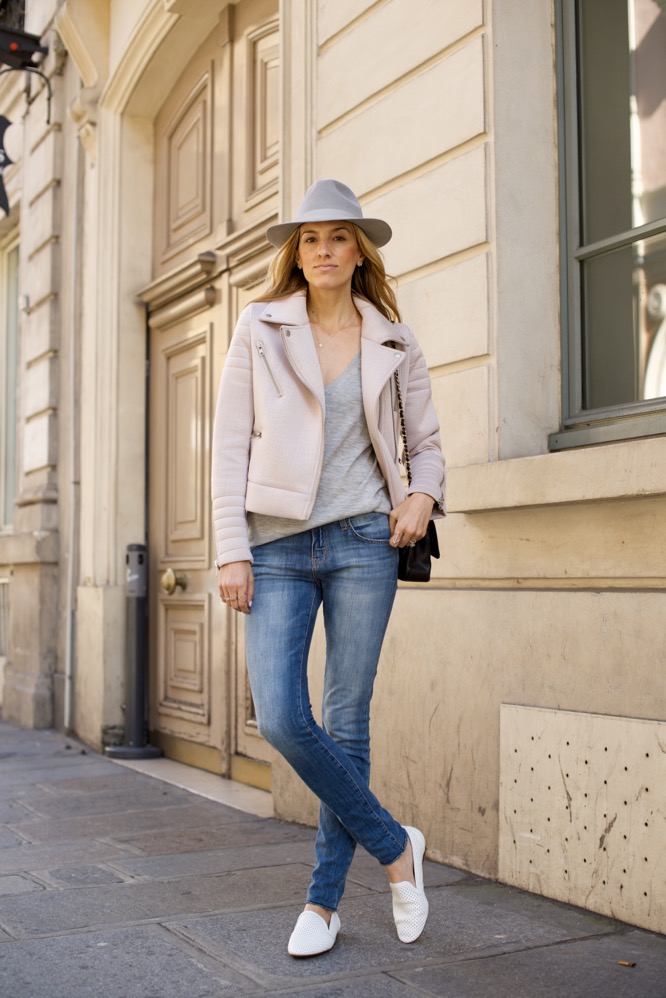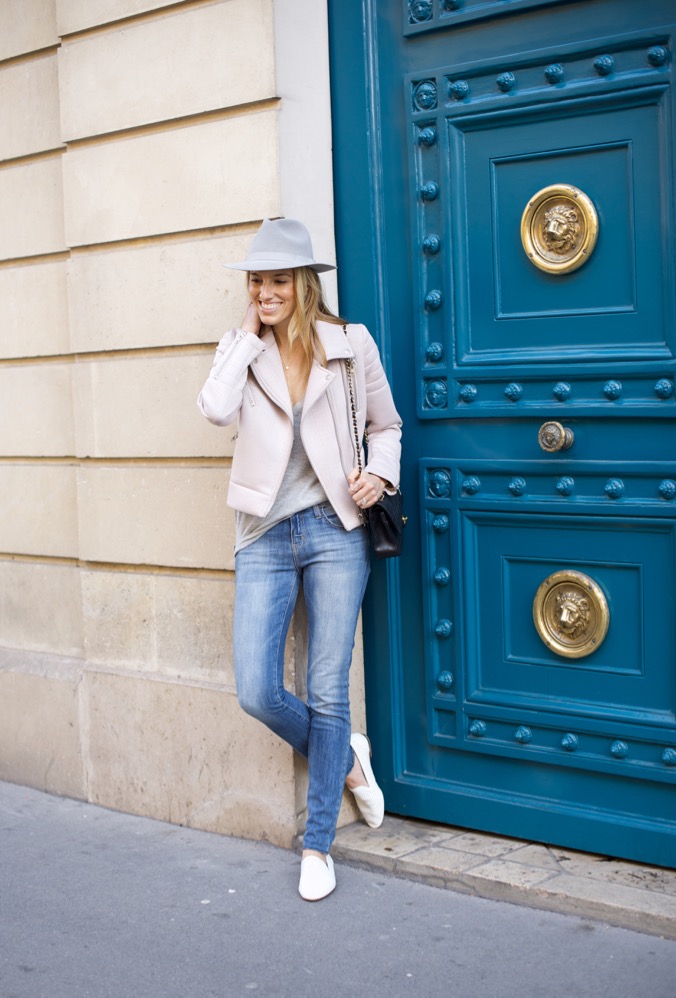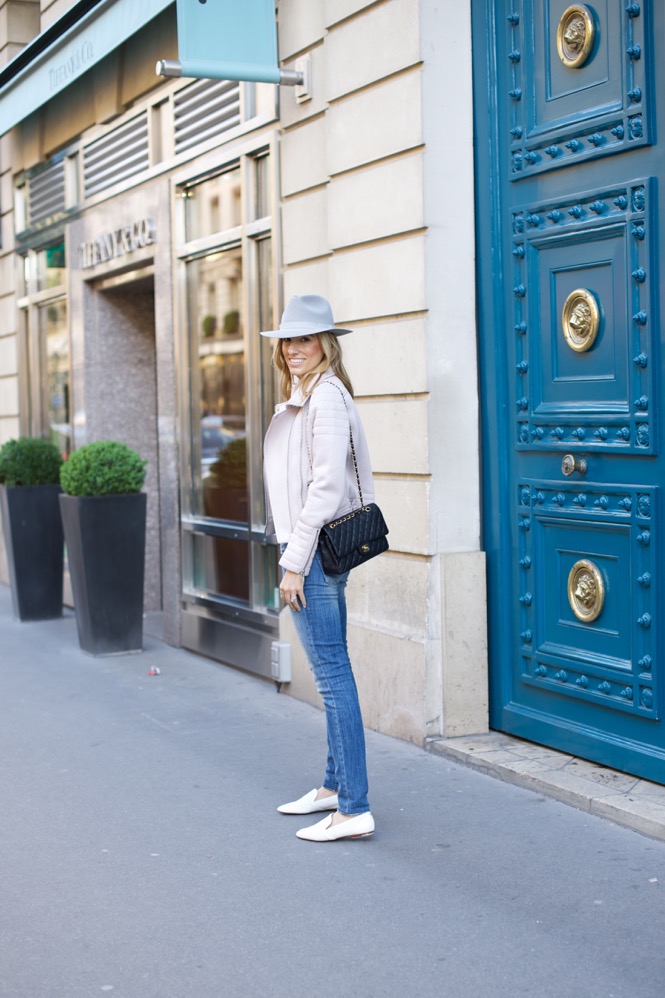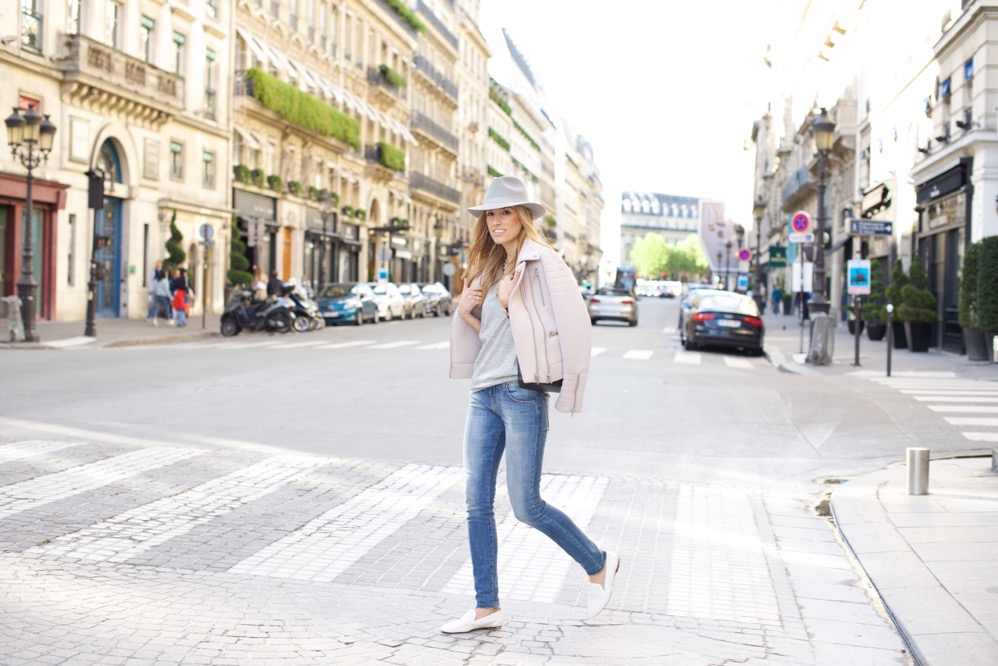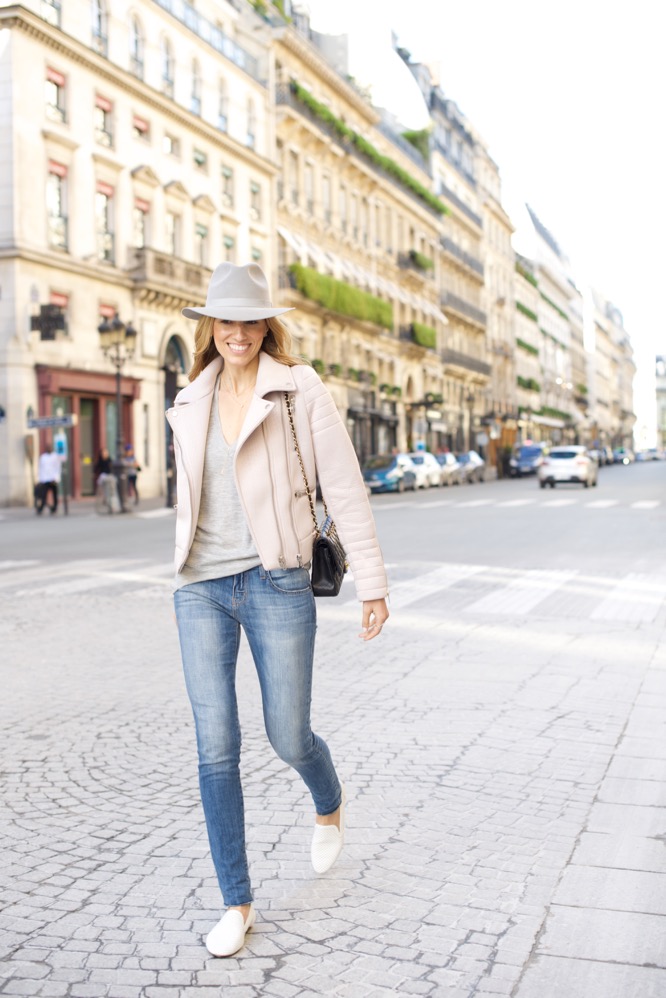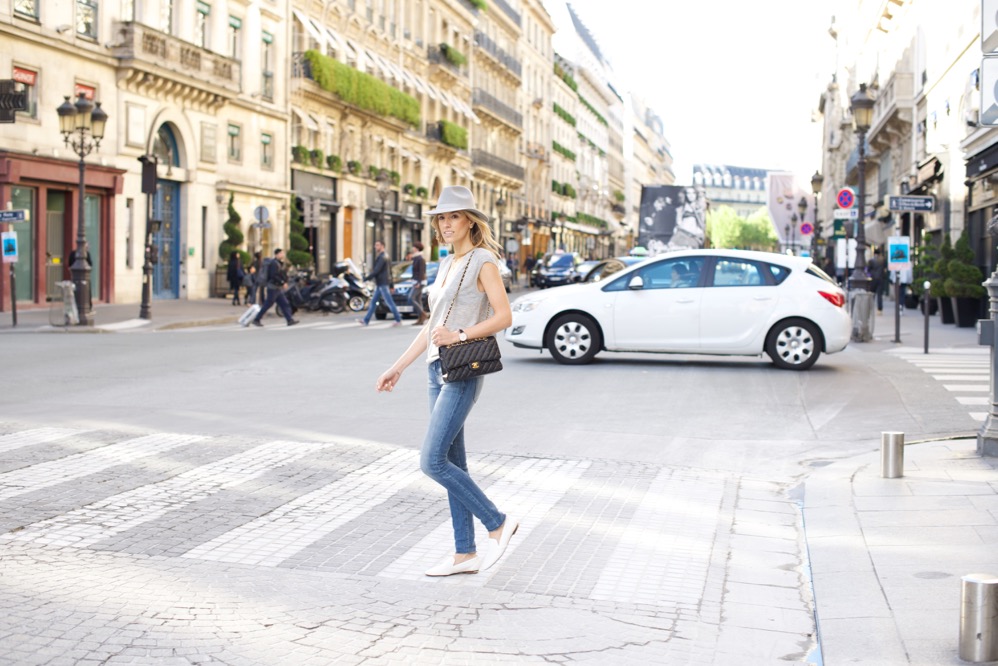 Jacket: Glamorous
Jeans: Current Elliott (also here)
Top: Brochu Walker (also here)
Shoes: Yosi Samra (also here)
Bag: Chanel
Hat: Laird Hatters purchased in London (similar here)
Necklace and Ring: Nialaya droplet necklace and Nialaya bar ring
Watch: Daniel Wellington
SHOP THE LOOK: