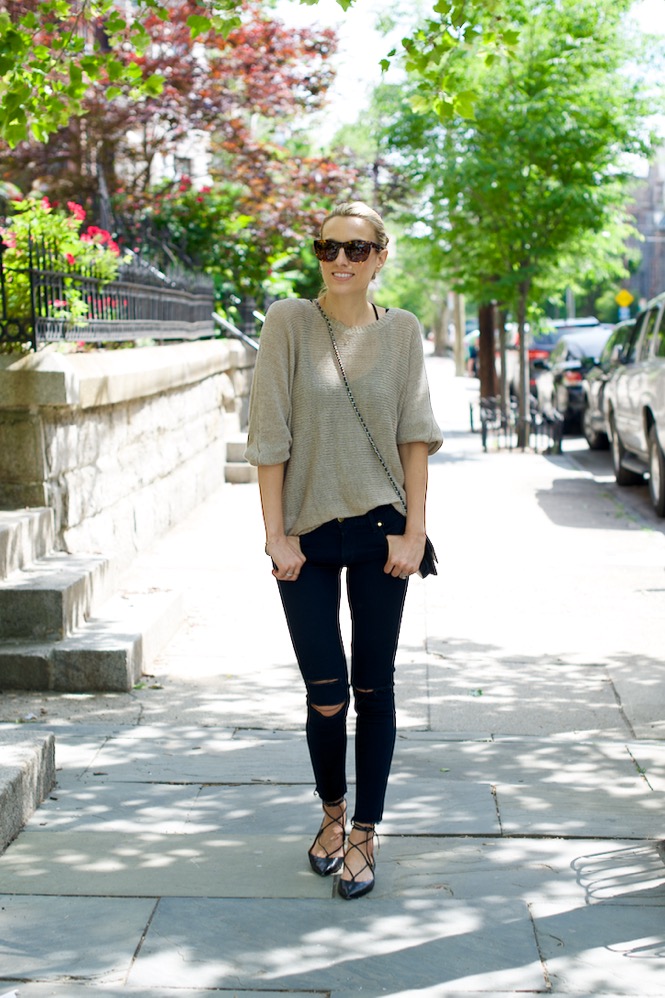 Hi Everyone! Happy Friday:) I hope you had a great week. I had such a busy one but since I'm one of those people who really enjoys being busy, it's all good. I'm heading to the Hamptons today with my girl, Erika, for an event hosted by The Outnet and The Coveteur. Be sure to follow along on my Instagram @lisadnyc and snapchat @lisadnyc for updates.
For this #OOTD I paired my favorite flats of the season, these Christy Aquazzura Flats. They are so beautiful, I just can't get enough of them! It's crazy how fast they sell out. I found a more affordable option here for those of you who have asked. YAY! I styled this look with J Brand jeans and an open knit Joie sweater along with Super sunnies and a Chanel cross body bag.
I've always believed that less is more when it comes to style and investing in pieces that have longevity. As you get older (PS my birthday is coming up July 5th and I couldn't be more excited to celebrate!) you define your personal style and what makes you feel the most confident and comfortable in your own skin. "Swag" is much more then just the clothes to me….it is a feeling, a confidence, it's the way you carry yourself! You can't have "swag" if you are wearing something just because it's trendy or in-style but really isn't you. You need to wear the clothes, don't let the clothes wear you:) Find what works for you, your body type and the person you want to be everyday!
I hope you have a great weekend:) Thanks for stopping by!

BE SURE TO FOLLOW ME ON:
INSTAGRAM // FACEBOOK // TWITTER // BLOGLOVIN // PINTEREST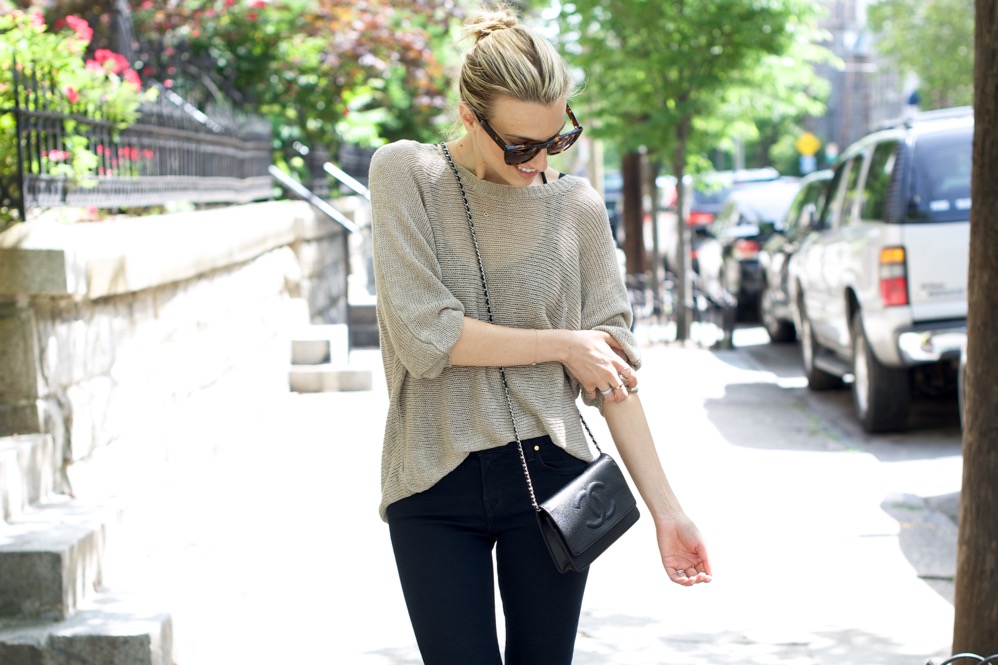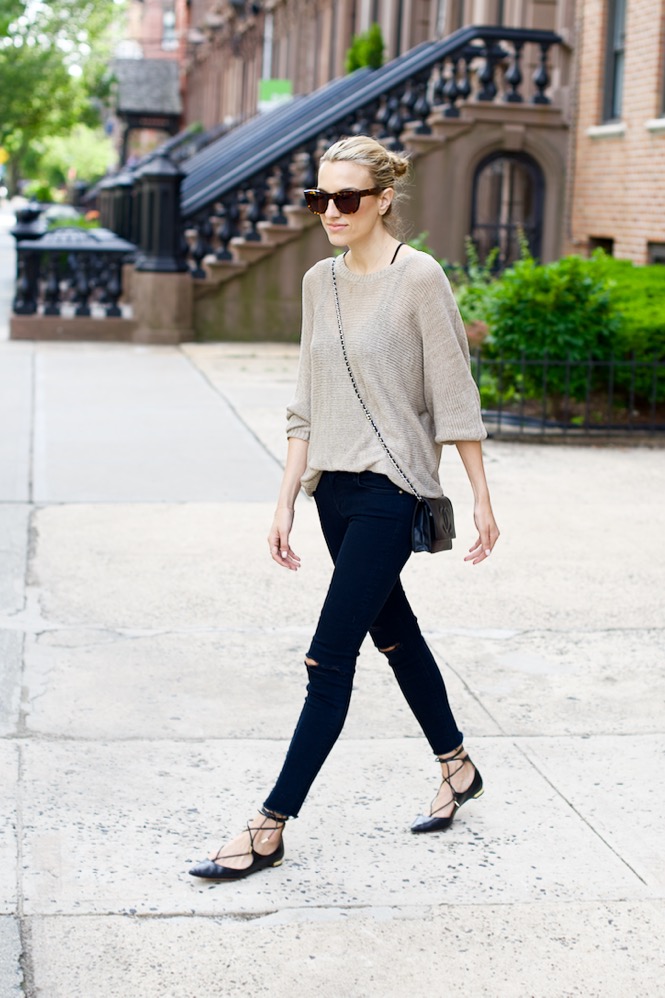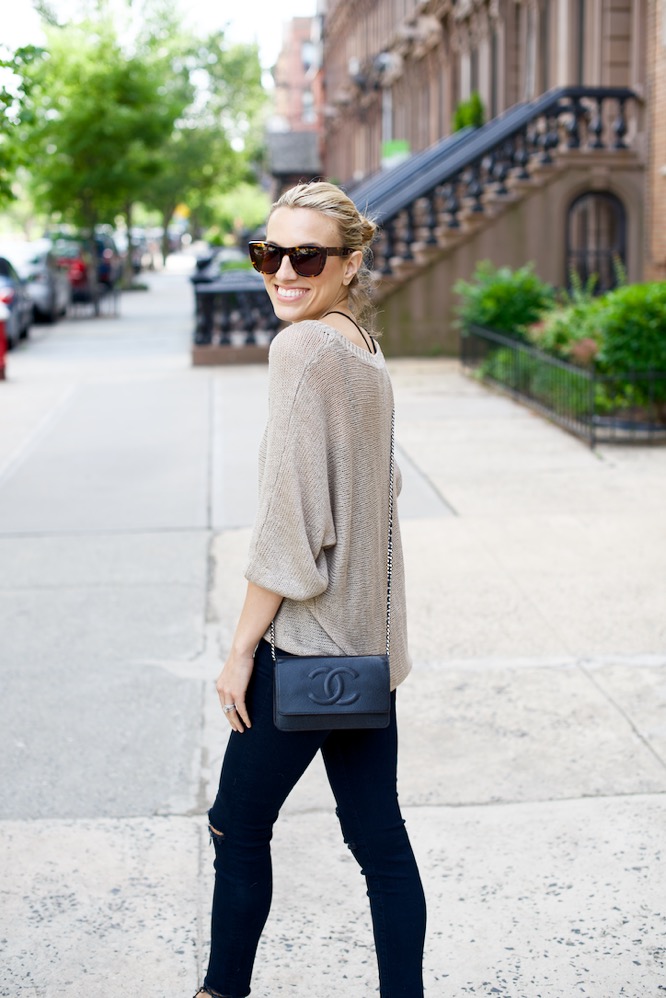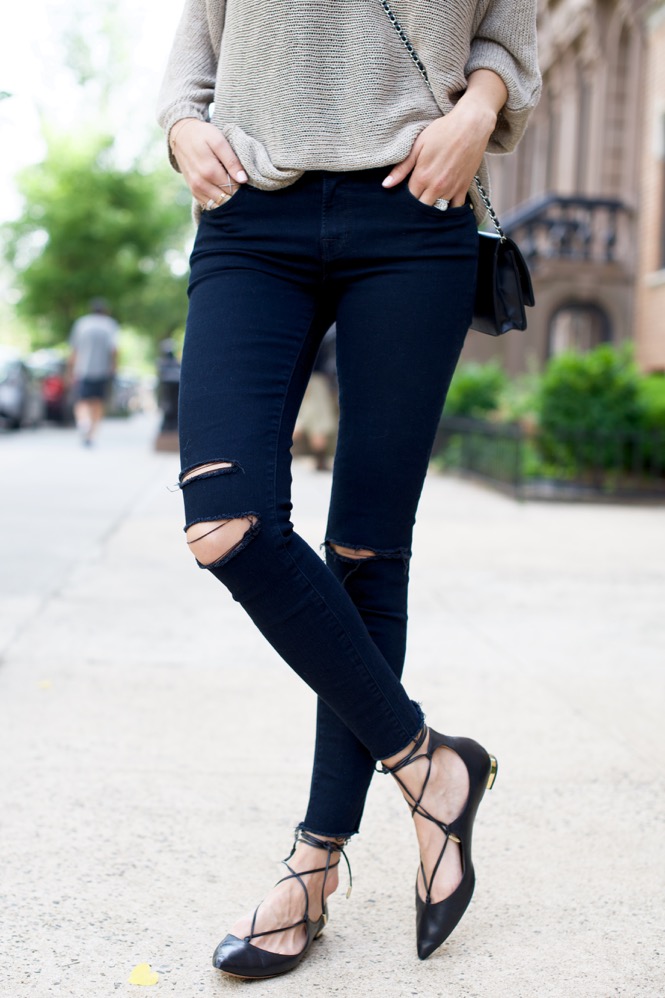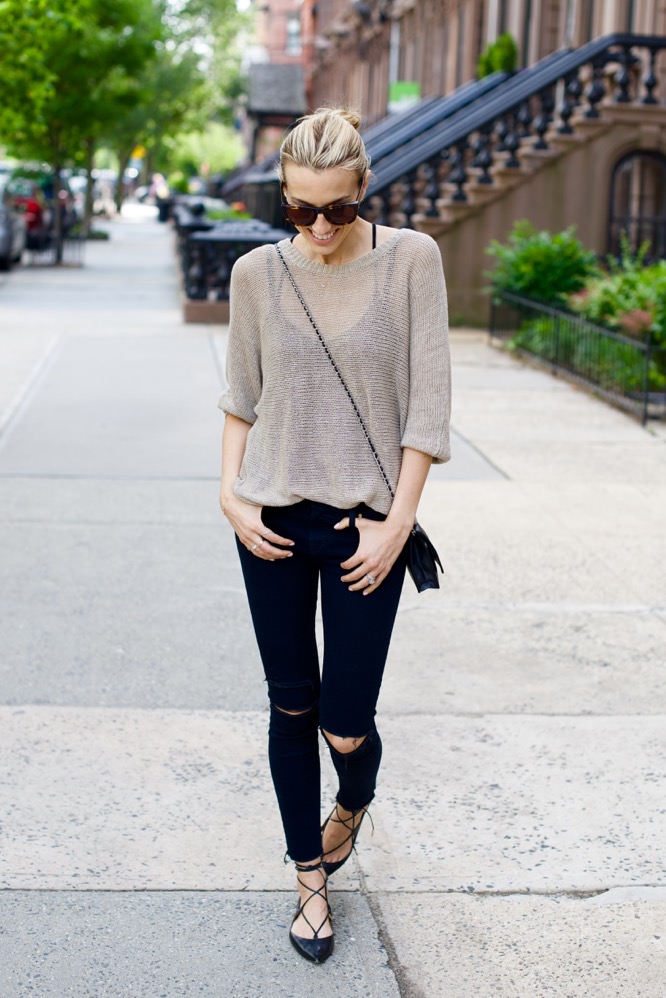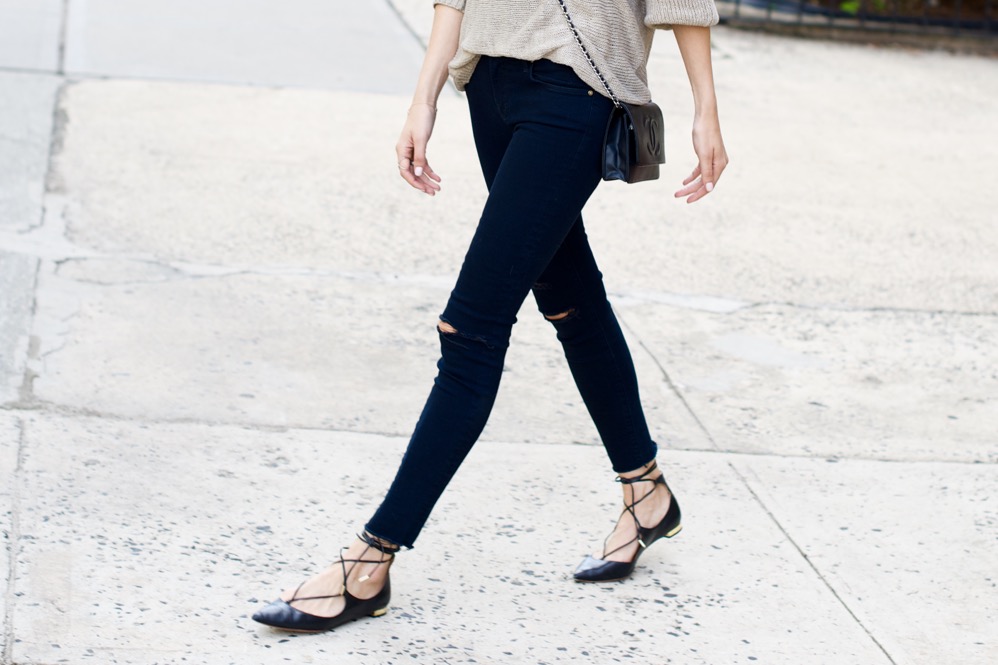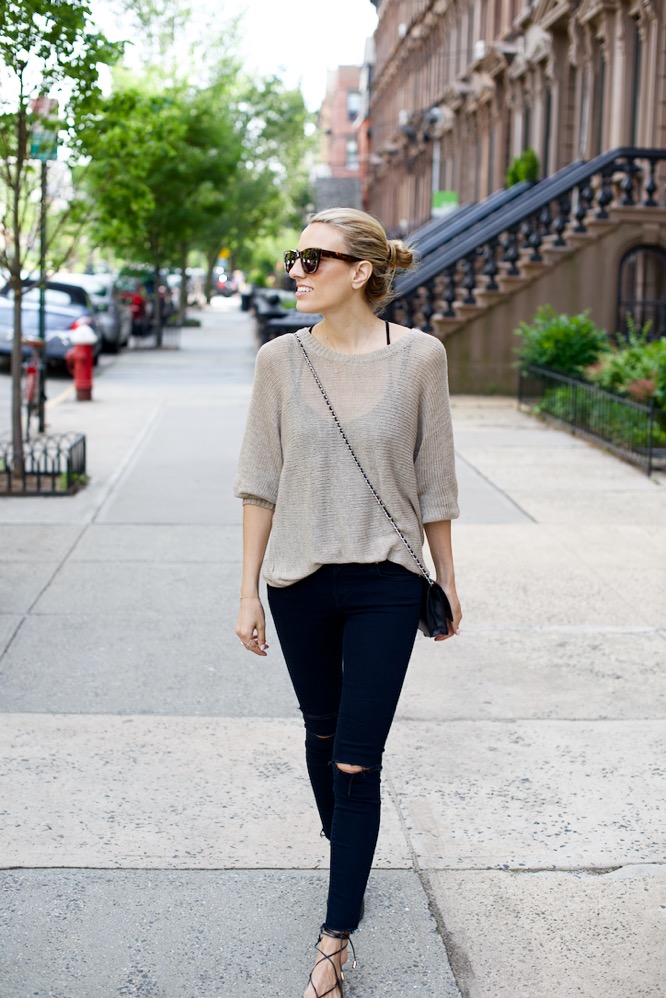 Sweater: Joie
Jeans: J Brand
Shoes: Aquazzura (affordable option here)
Bag: Chanel
Sunnies: Super
SHOP THE LOOK: