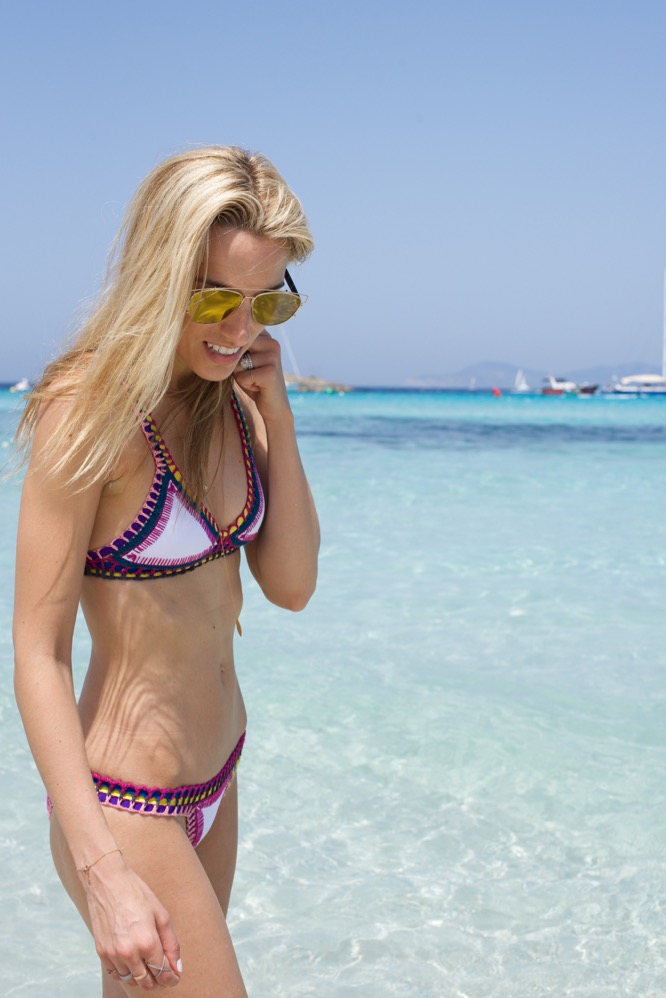 "Travel is the only thing you buy that makes you richer."
Hey Guys! I hope you are enjoying all the Ibiza posts:) Traveling is super important to me. I feel so inspired and alive after I return. I always loved the quote above because I truly believe there is no greater investment you can make in your life then to travel the world and immerse yourself into different cultures.
The beaches in Ibiza were amazing but they were nowhere near as beautiful as the beaches in Formentera. This place has been on my bucket list and I'm so happy to finally be able to cross this one off. Formentera is about 30 minutes via ferry from Ibiza. It was so easy and seamless getting to Formentera on one of the massive ferries located in Ibiza town.
I'm a HUGE beach person, it's my happy place. I feel so connected to the water and love swimming in crystal clear, turquoise waters. Formentera is one of the top islands in the world and I can now see why. The water there is just breathtaking! I honestly couldn't get over the different shades of blue in the water, not to mention the temperature was perfect to swim in. We spent the day on the gorgeous beach of Playa de ses Illetes, which is known as Formentera's fashion beach. Beach life consisted of laying in the sand (there are no day beds available since it's super crowded so we were glad we brought towels), swimming in the ocean and people watching.
Since we visited Formentera on my birthday Adrian booked a table for lunch at Juan y Andrea, which was outstanding.  Having lunch at this fab place where the tables are on the sand and all the chic people dine in after they come on shore from their yachts is definitely a place to people watch.
This magical day will forever be in my memory. I wore this stunning Kiini Bikini with my new birthday present…Dior sunnies! I'm obsessed with these and can't stop wearing them. The Kiini was so perfect with the colorful crochet bouncing off the turquoise waters. I literally had the BEST day:)
Thanks for stopping by!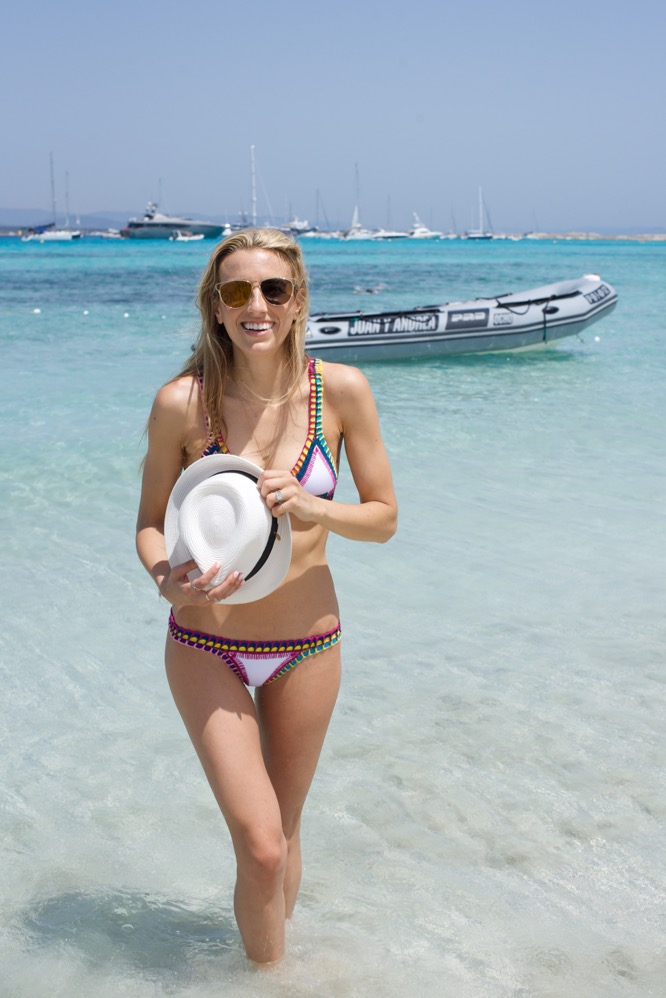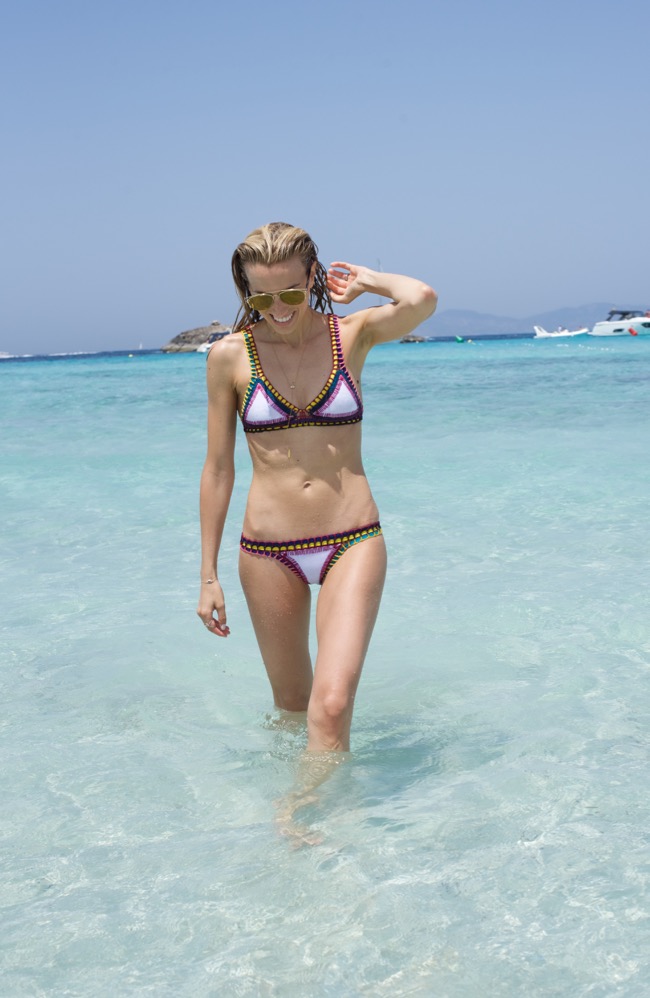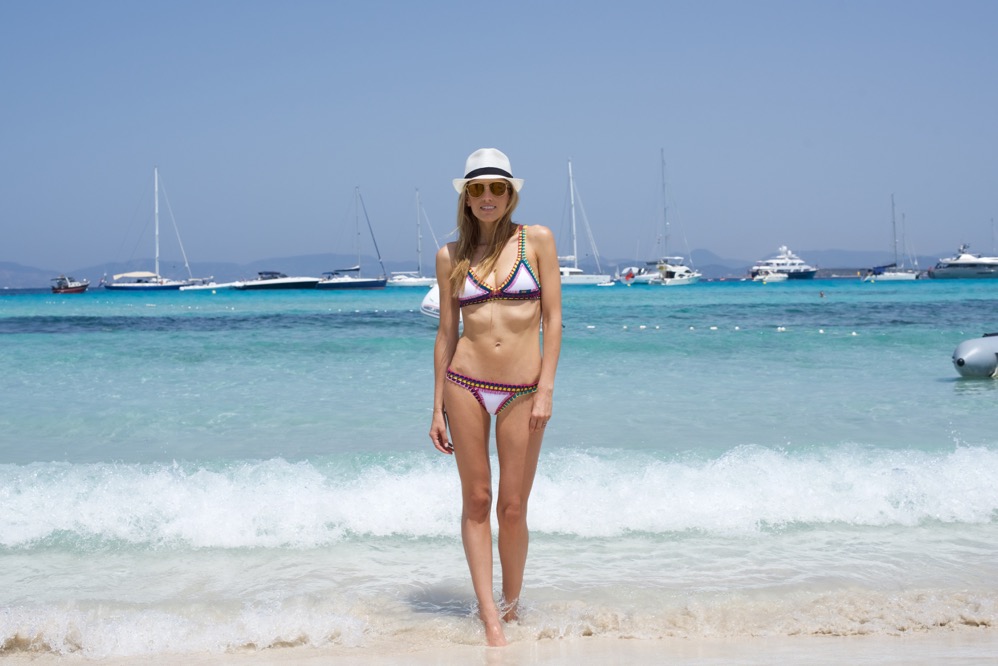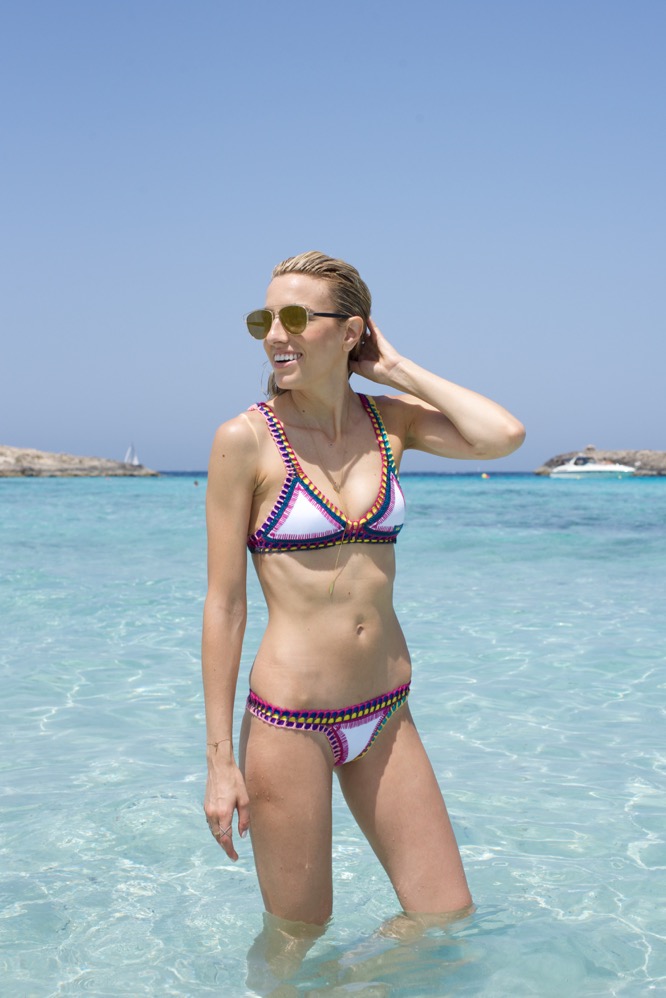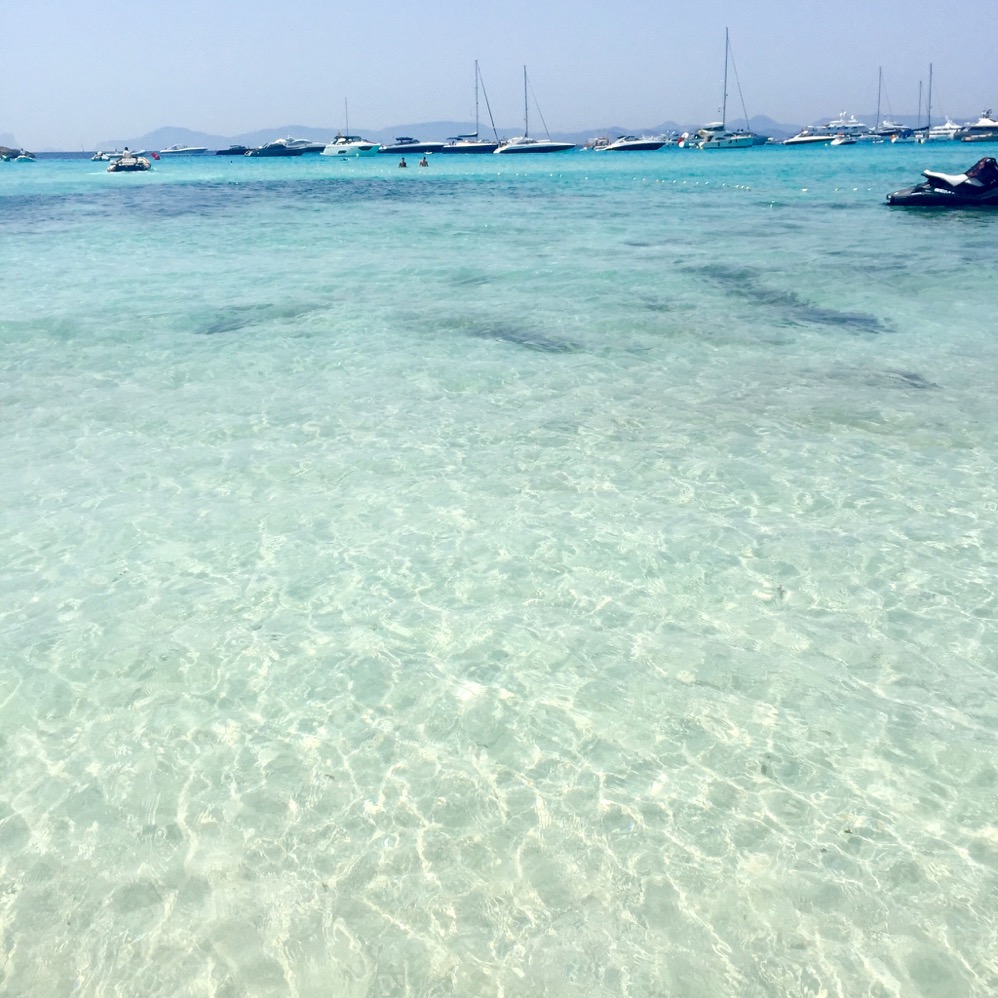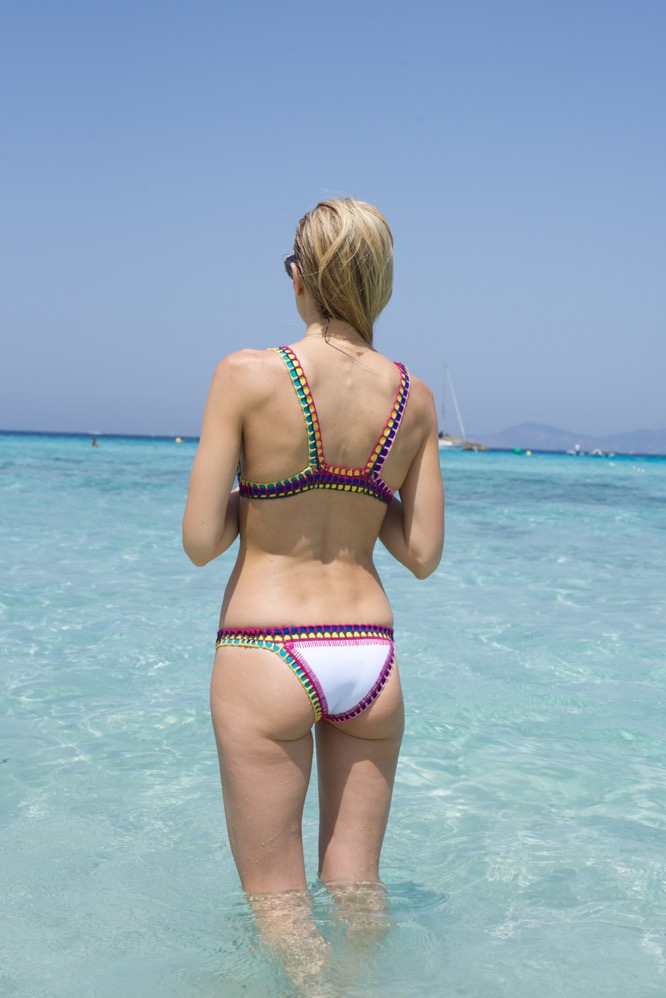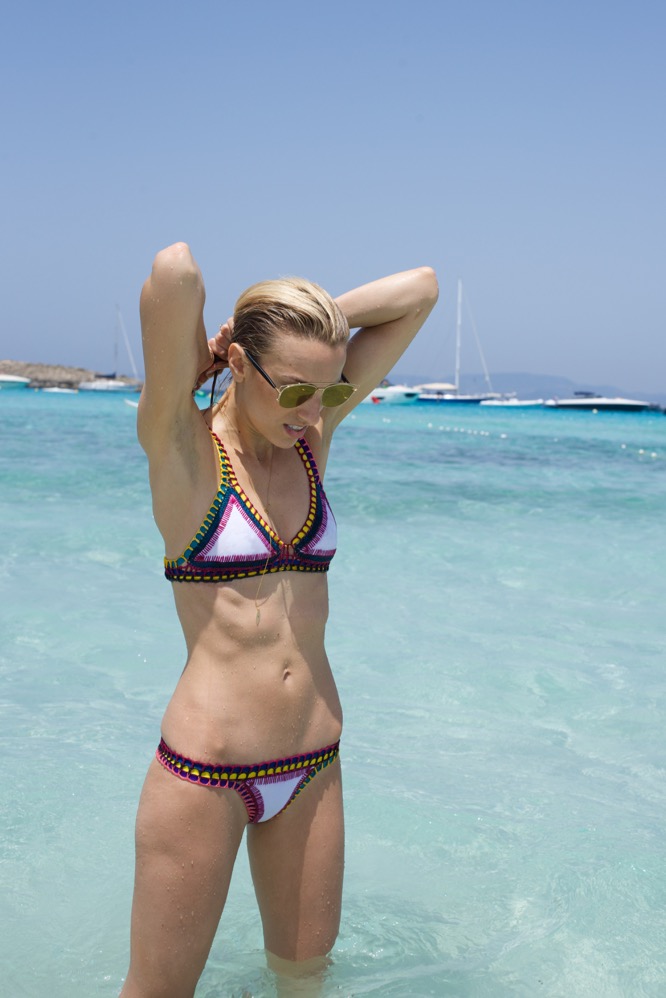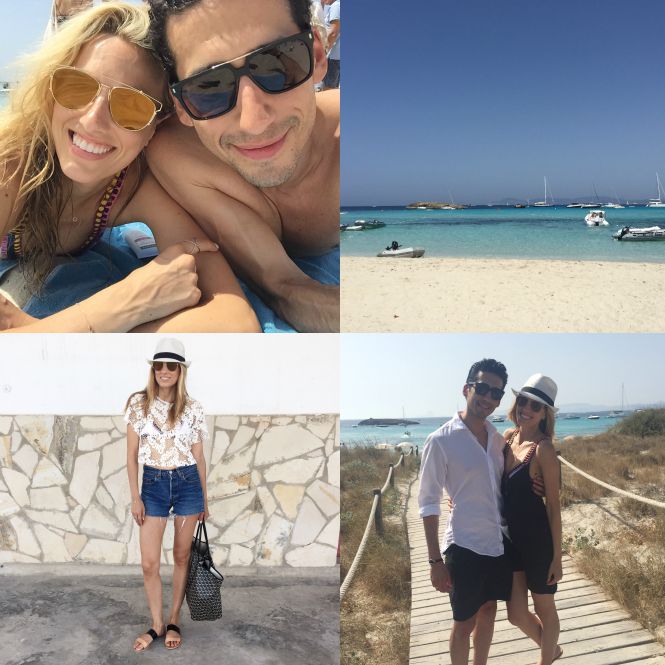 "Wanderlust-a strong desire or urge to wander or travel and explore the world."
Bikini: Kiini (also here)
Sunglasses: Dior "Technologic"
Hat: Melissa Odabash
Lariat: Jennifer Zeuner
Lace Top: Primary NY
Shorts: Levi's
Shoes: Joie
Bag: Goyard
SHOP THE LOOK:
[thefeedproducts style='four']