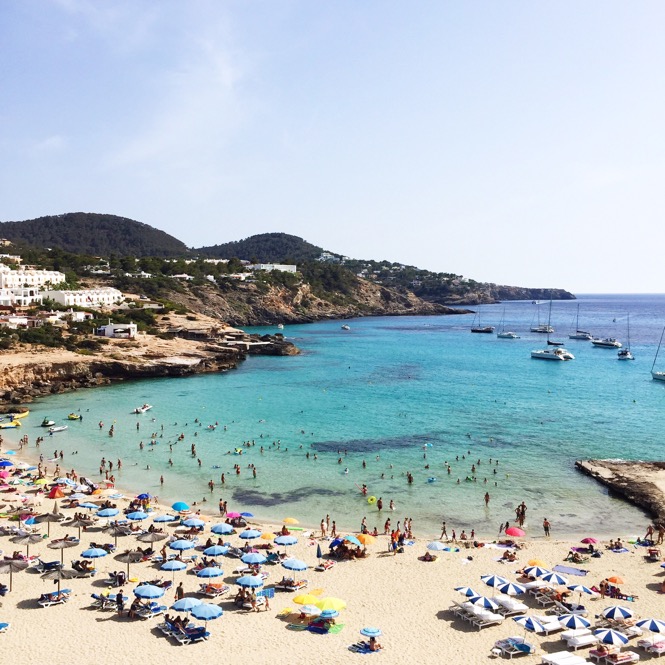 "I Want Make Memories All Over The World."
Hey Guys! I LOVE traveling! I mean, who doesn't, right? LOL. I want MBS to be a place where you are not only inspired by my personal style but I hope you are inspired to live a beautiful life. I believe that the best way to live the best life is to live authentically as YOU! Being a role model or an "influencer" is not about being anything but yourself. For me this includes showing you all aspects of my life…whether it's my career as a model or fashion blogger, my life at home with my husband Adrian and dog Ginger, a healthy lifestyle; and last but not least the beautiful places I'm fortunate to visit. I'm working on creating a travel page that will make it easier for you to see all the travel guides and get inspiration for your next adventure. Stay tuned:)
Now for more on Ibiza:
Where we Stayed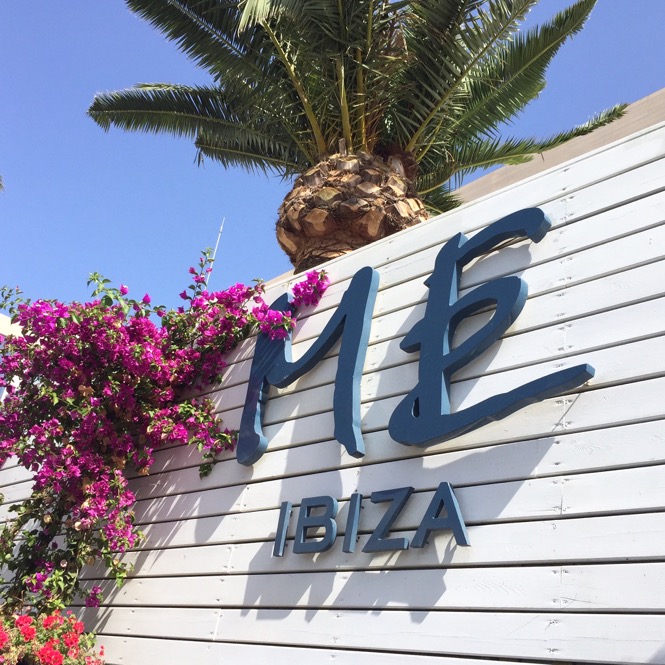 We stayed at the ME Ibiza, located about 30 minutes from the airport. This hotel was gorgeous and remote, which is what we wanted since I'm not much of a party girl. We found that you can definitely stay away from the typical party scene by choosing different locations to spend your holiday. The ME's grounds are stunning, with 2 pools and direct beach access. Each day we swam at the pool after spending the entire day of exploring different gorgeous beaches on the island. I especially loved the rooftop pool with panoramic views of Ibiza. We shot looks there (check them out HERE and HERE), which was the perfect backdrop for some fab swimwear. The rooms were clean, minimalist and chic. Since this hotel is far out of the way I highly recommend renting a car. The cabs are super expensive and unreliable.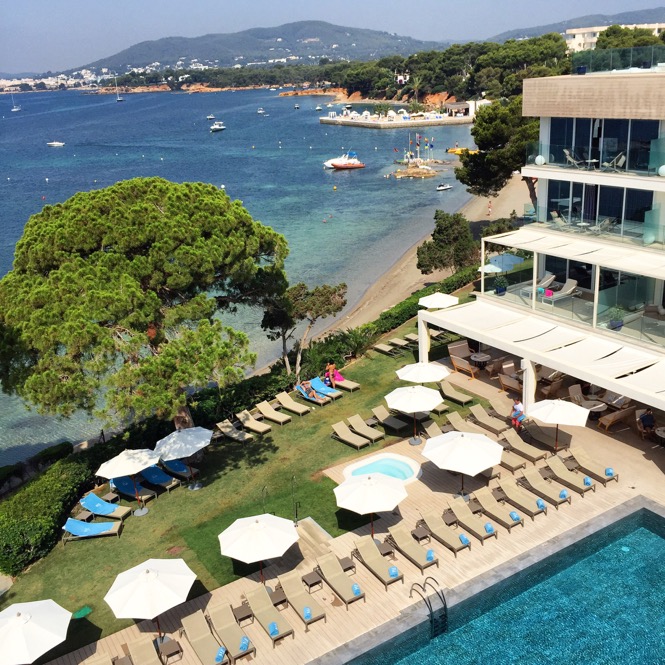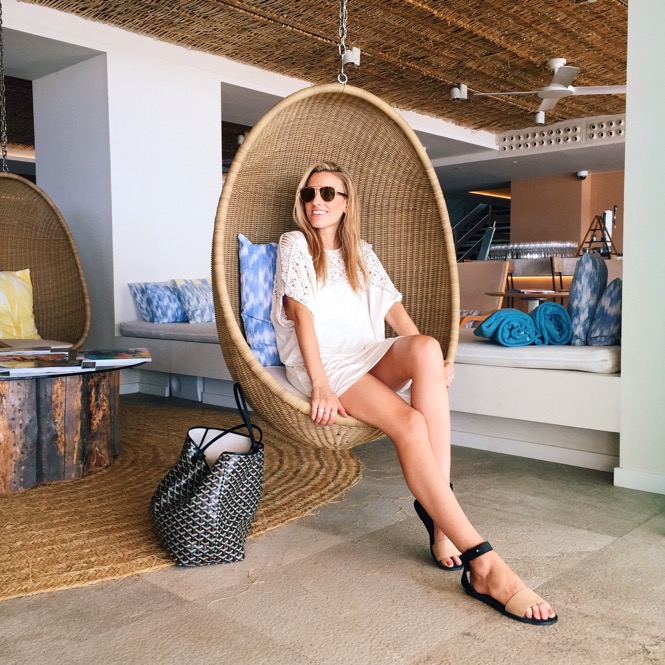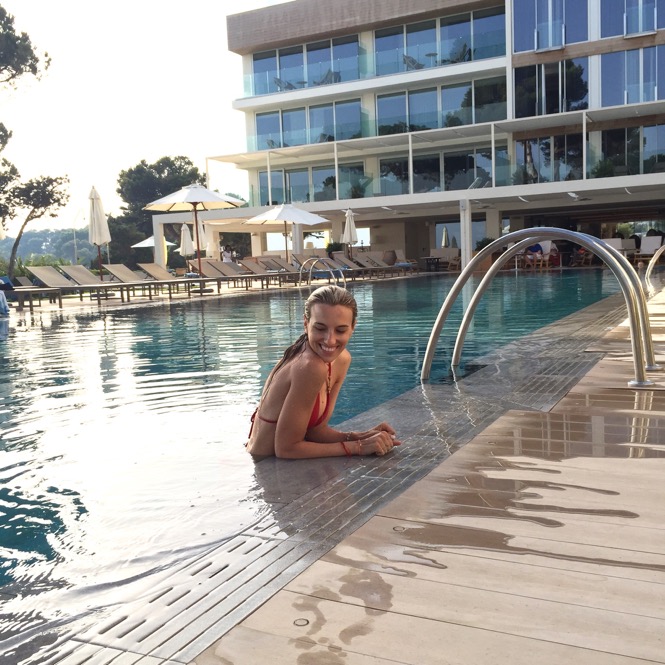 Wearing: Splendid Romper // Schutz Shoes // Dior Sunnies // Proenza Schouler Bag // Geoffrey Scott Bracelet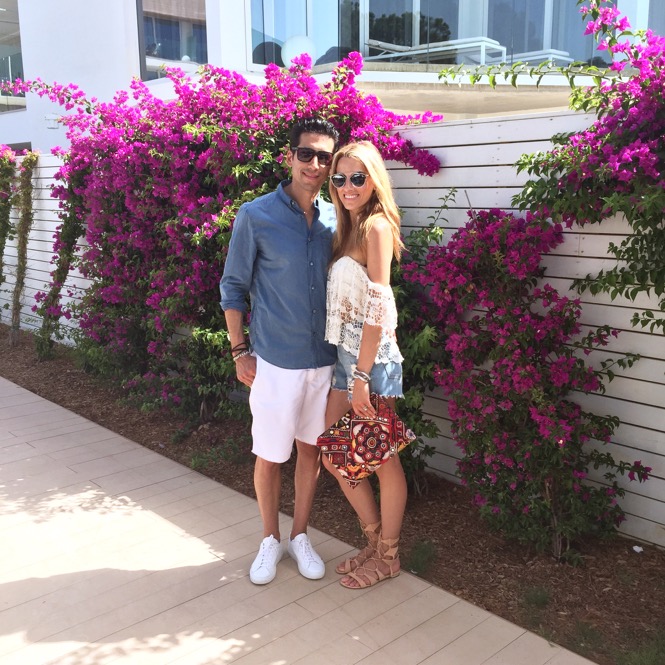 Loved the beautiful flowers all over the grounds at the hotel. Check out the details for this look HERE.
Day 1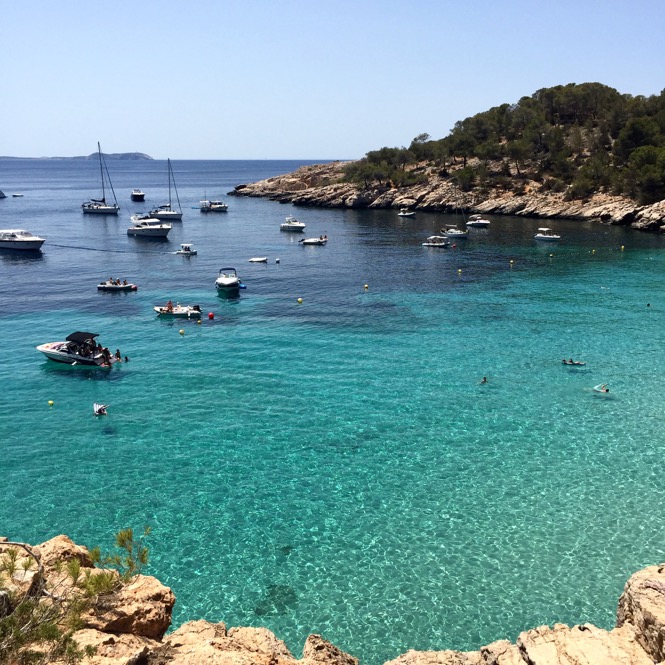 After check-in we decided we wanted to explore one of the beautiful beaches in Ibiza. We took a cab to Cala Salada. It was unbelievable! The water was so clear with the most picturesque color. Adrian even jumped off the cliff, which is apparently the thing to do in Spain. I loved this beach but I will say that there was nowhere to sit except on the rocks and I wasn't comfortable leaving my valuables to go swimming so that was kind of annoying. We had to wait a while for a cab to pick us up when we were leaving so this is why we decided to rent a car.
Wearing: She Made Me Bikini // Vince Shoes // Dior Sunnies // J.Crew Hat
That evening we went into Old Town Ibiza then to Aguas de Ibiza for dinner. The menu was a little different then what I'm used to but all in all it was good.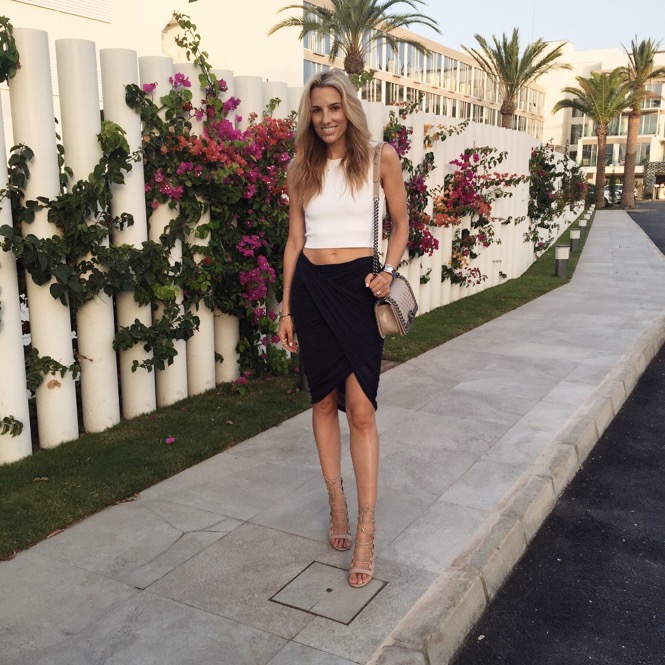 Wearing: Helmut Lang Skirt // A.L.C Top // Chanel Boy Bag // Aquazzura Shoes
Day 2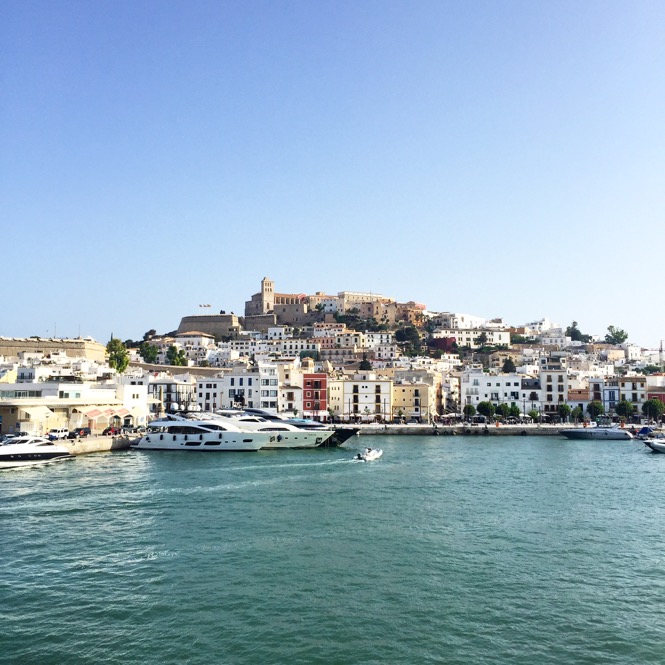 We ventured to Formentera by ferry, which was only a 30 minute ride from Old Town Ibiza. It cost 40 euro/person and I highly recommend it. Once you get to the port in Formentera there are taxi's or you can rent scooters or bikes. It was super easy to get to the famous beach, Playa de ses Illetes. The beach was stunning…I couldn't believe the color of the water. It was a perfect shade of turquoise and crystal clear. I literally didn't want to this leave this gorgeous place.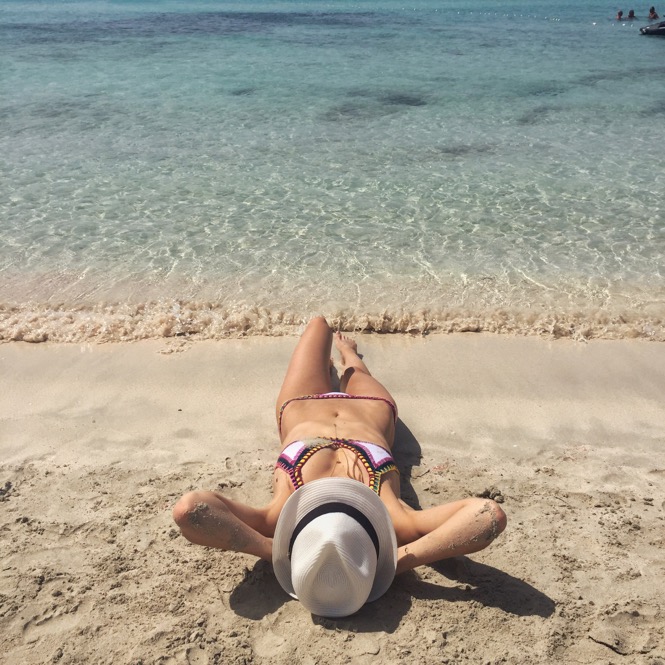 We ate at Juan y Andrea, which was delish! Definitely make a reservation. I loved the cake they make me for my birthday with all my favorite fruit! YUMMY! Another restaurant I heard was outstanding was Beso Beach. You can't go wrong on this island.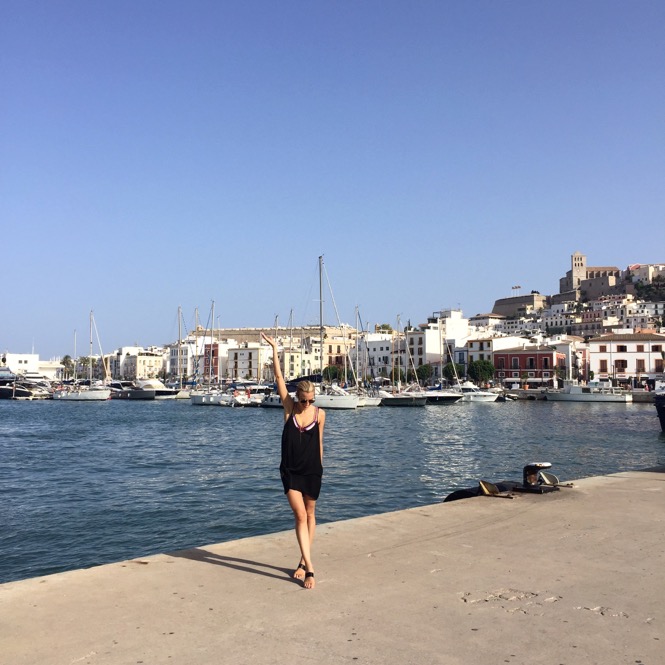 Old town Ibiza was so pretty with the marina and the beautiful homes perched up on a hill.
That evening we heading to dinner at Orso, which was so delish and had many options for me since I only eat fish and veggies. They also made a huge deal of my birthday, which I thought was fantastic and super sweet!
Check out what I wore for my birthday dinner HERE.
Day 3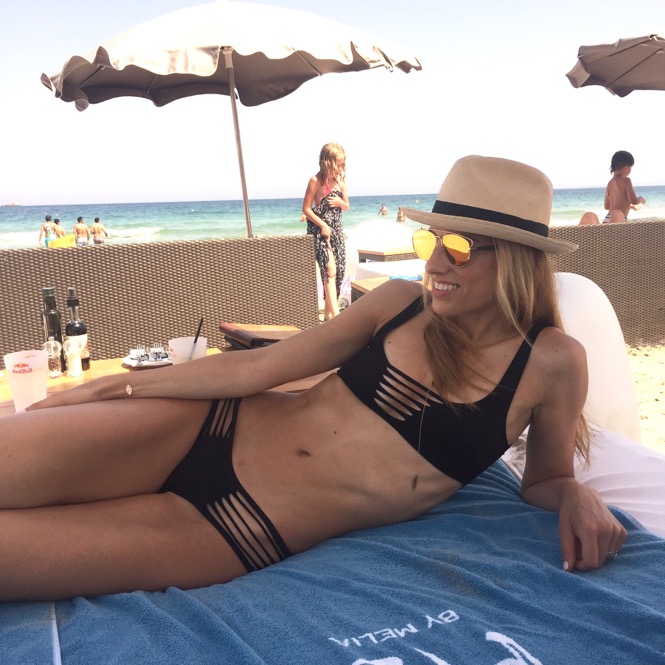 We spent the day at Nassau Beach Club. You must make a reservation for a day bed and for lunch. This beach club was perfect. It is right on Ibiza's famous beach, Playa de Bozza, and it's very much the place to people watch. I loved everything from the music, the people, the gorgeous beach, and the food. If you are heading to Ibiza put this on your must-go list.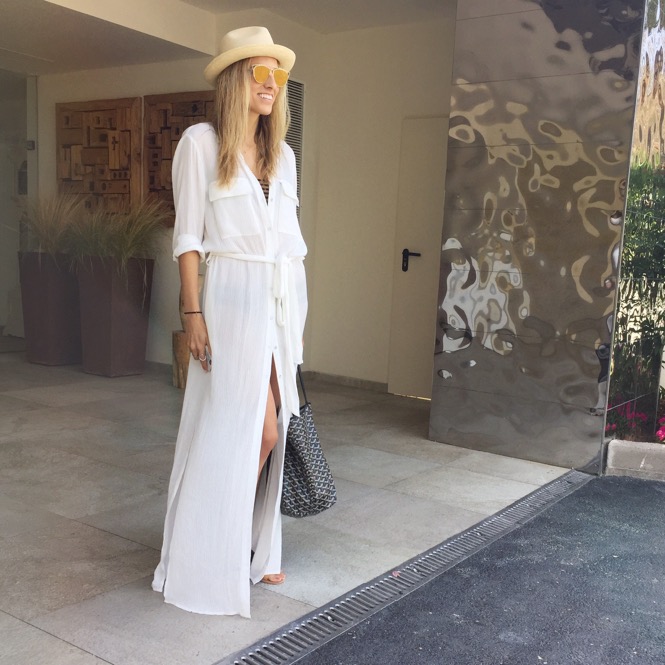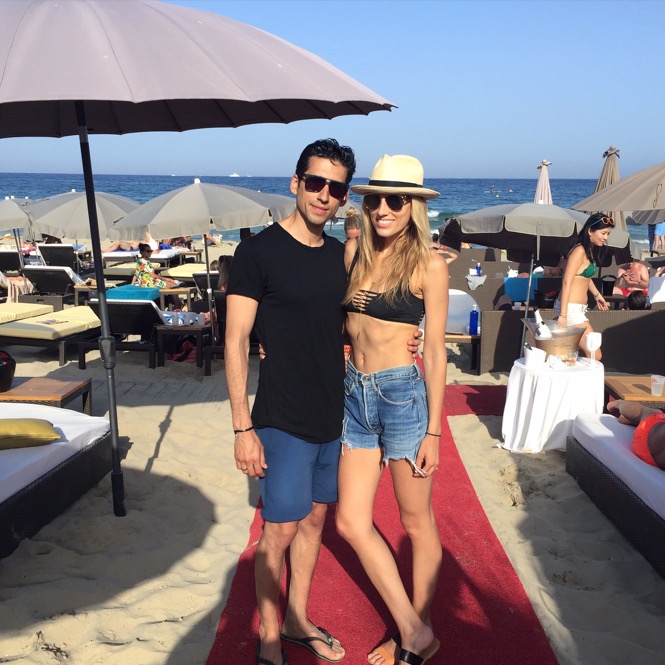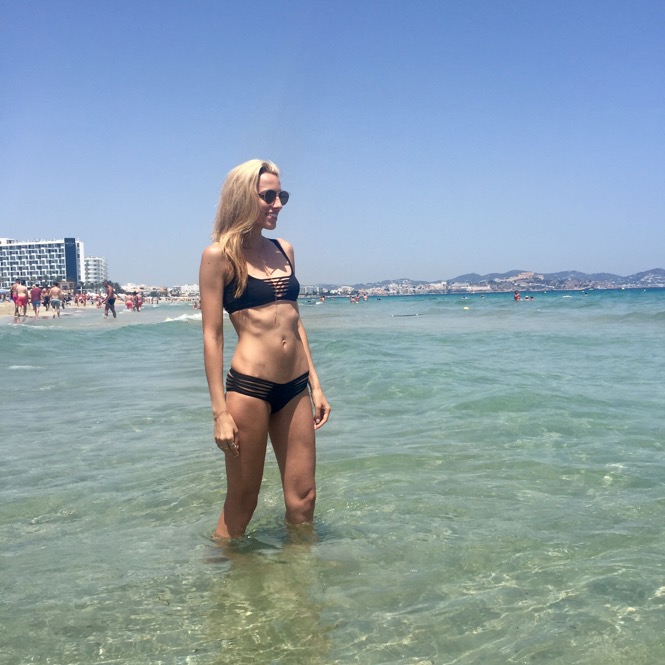 The crystal clear water was so perfect to swim in all day!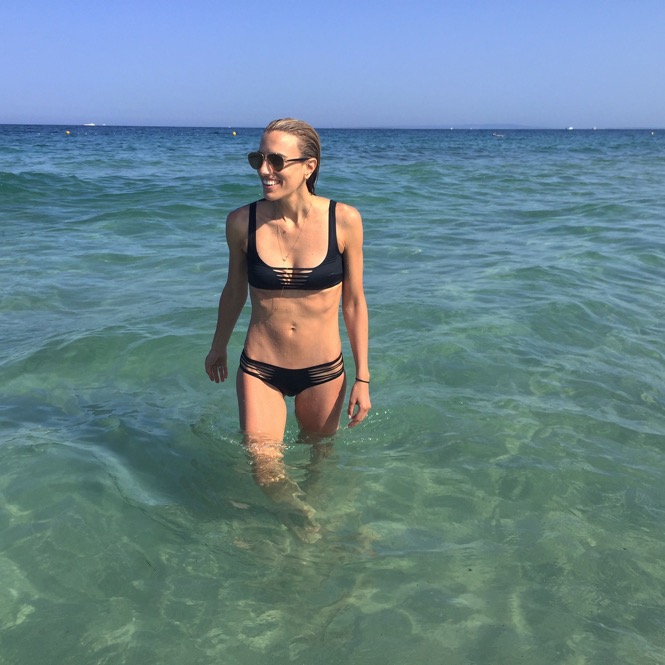 Wearing: L'Agence Beach Dress // Dior Sunnies // Goyard Bag // Jennifer Zeuner Lariat // Agent Provocateur Swimsuit (top and bottom) // Joie Shoes // J.Crew Hat
After spending the entire day at the beach, we headed to watch the sunset in San Antonio Abad. There were some great restaurants and bars in this area that are perfect to take in the views. It was so stunning and I just loved how everyone sat out to watch it. It's like they truly treasured the moment:)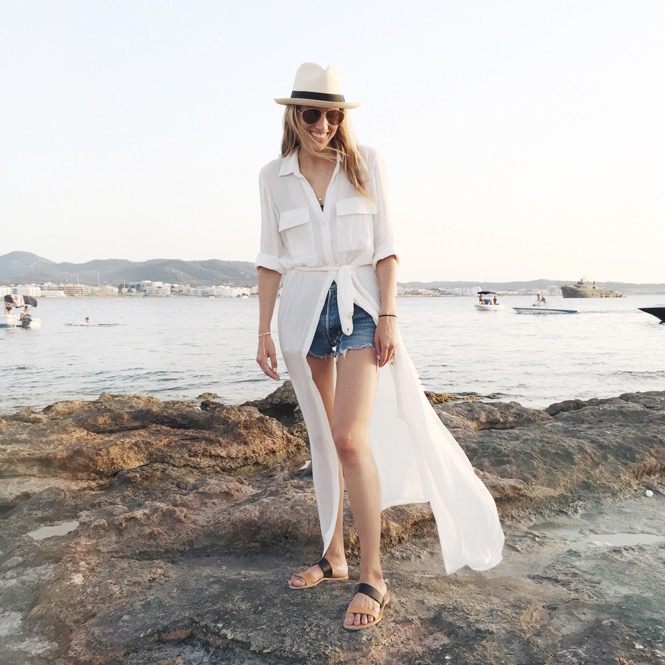 Love how well the beach dress looked with shorts. I was thankful I brought the shorts since it would have been awkward watching the sunset in swimwear…LOL!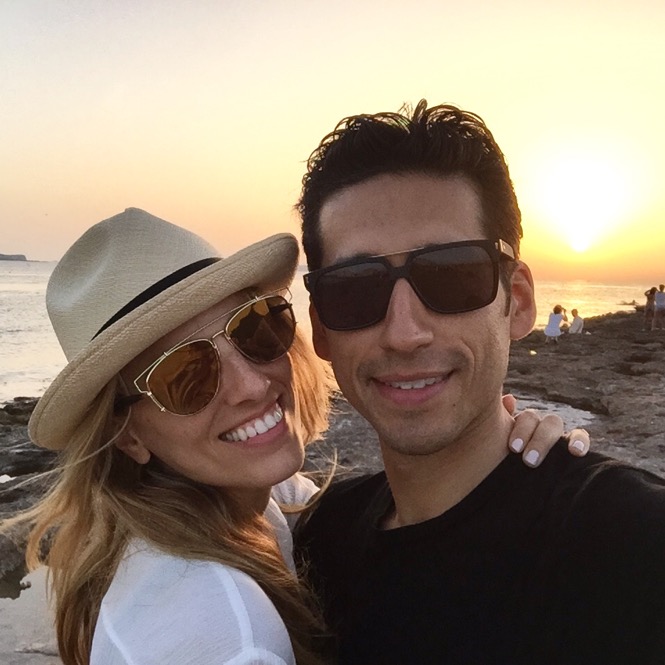 That evening we didn't feel like being tied to a reservation so we played it by ear and ventured into town to eat at this amazing Italian restaurant, Piccola Cucina.
Day 4
We went to Cotton Beach Club. This beach club was more family friendly so there was little music but it was such a great place to relax. The beach was stunning, the grounds were perfectly kept and the food at the Cotton Beach Club was healthy and delicious.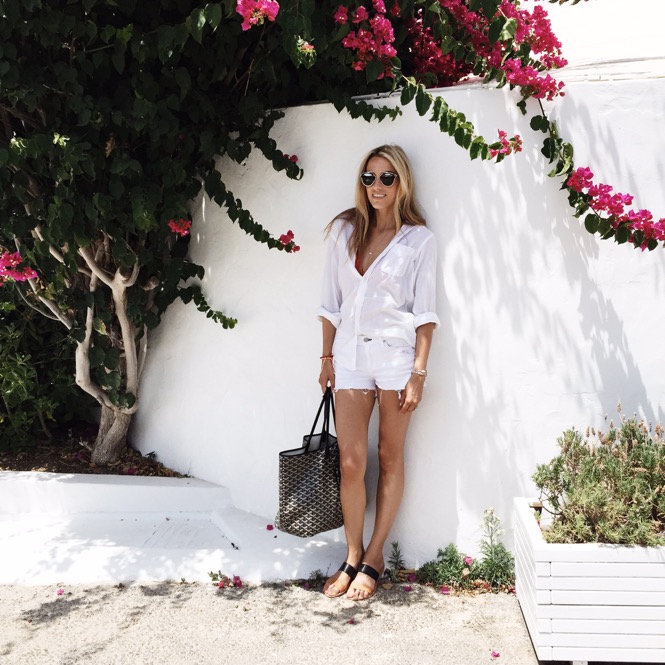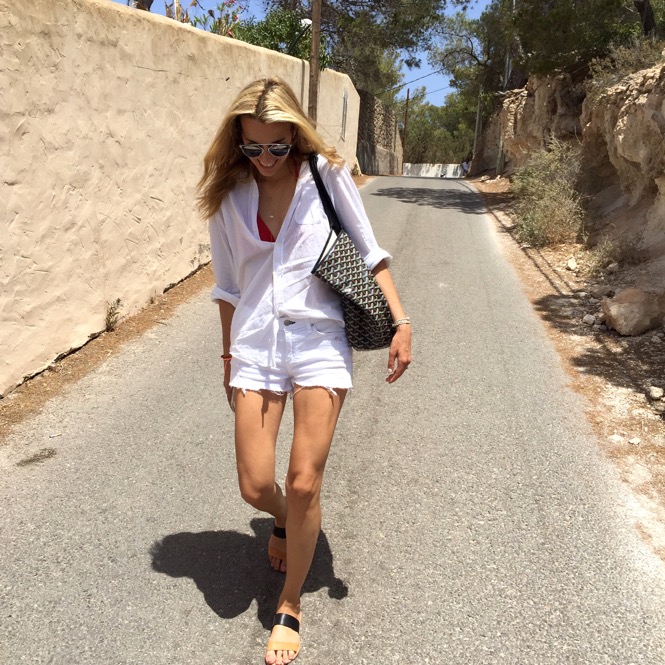 Wearing: Current Elliott Top // Rag & Bone Shorts // Joie Shoes // Goyard Bag // Dior "So Real" Sunnies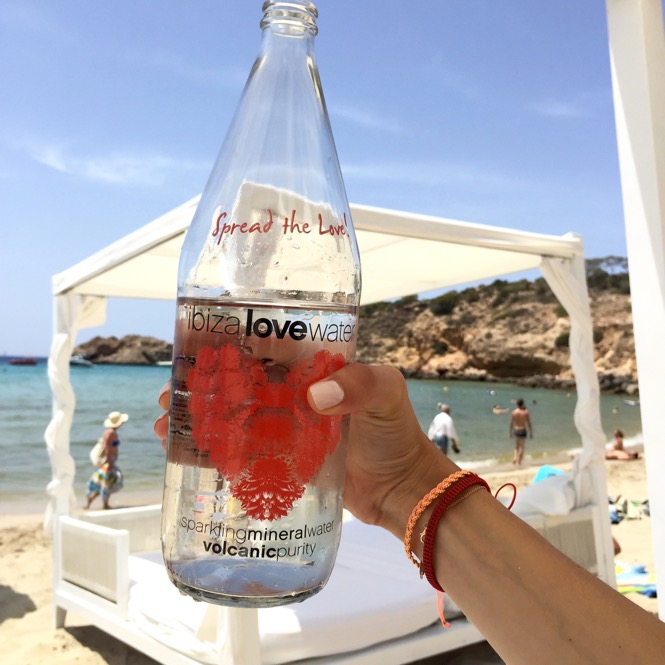 That night we ate dinner at Sa Punta, which I would definitely recommend. Afterwards we headed to the famous Lio for a fun night out. I loved this place! It was upscale, there was cabaret and dancing then a DJ started at 2am. We didn't want to leave it was that much fun!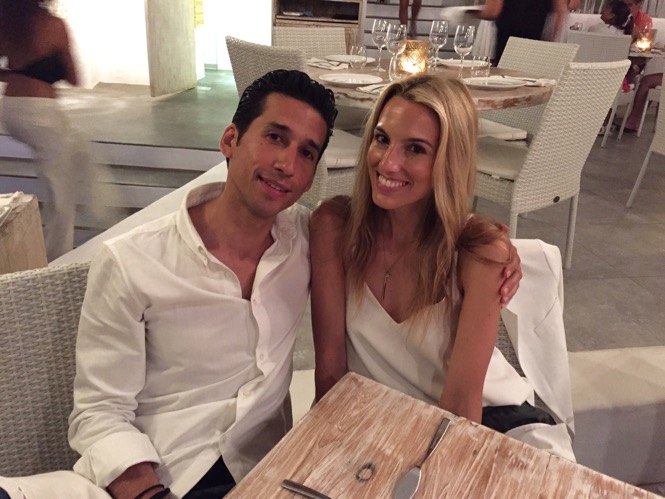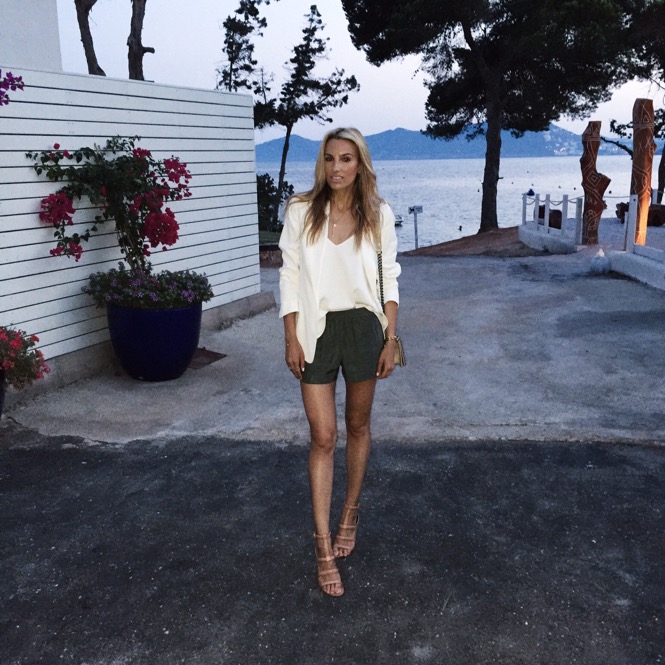 Wearing: ATM Shorts // Theory Blazer // Alexander Wang Sandals // Derek Lam Top // Chanel Bag
I hope you enjoyed taking a peek at this amazing trip. If you want to know anything in particular let me know by leaving a comment below. Have a great day!