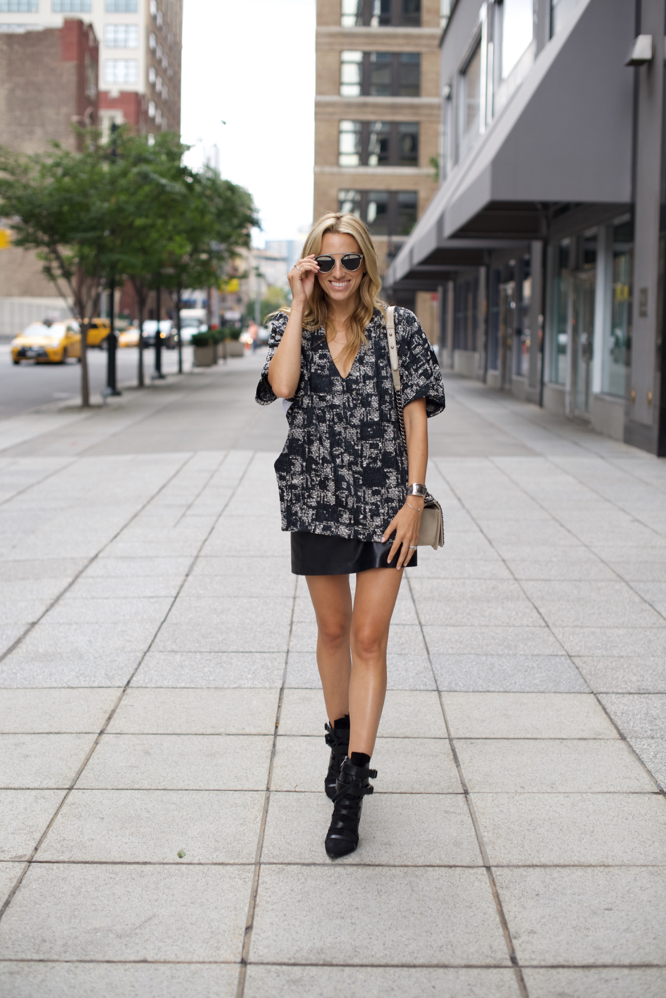 Hey Guys! For Day 3 of NYFW I attended the Adam Lippes presentation and the Rebecca Minkoff show. I unfortunately missed the Mara Hoffman show that day because I got stuck in traffic. Bummer! I used to be Adam Lippes's fit model for over 4 years so even though I no longer work closely with him, I still love supporting his collection. His Spring collection is so chic and refined which is so Adam Lippes. I loved the romantic, all white looks I posted on my Instagram.
Rebecca Minkoff's shows are always so fun because she has a live band playing as the models strut down the runway. I think her Spring 2016 is her best work yet. I used to fit model for Rebecca as well as collaborated on my blog (see here and here).
All the photos I took from the show are not great quality but here is one of my favorite looks.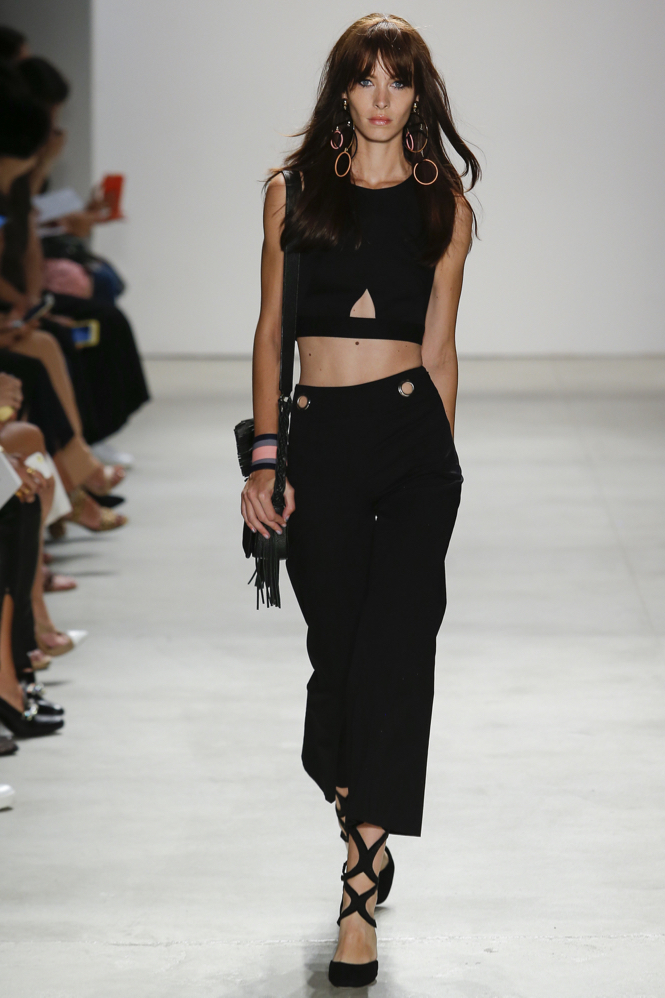 For my OOTD I wore a Marissa Webb tunic that I bought for a fraction of the price, a leather mini skirt, and my favorite Isabel Marant booties from last season. I paired Dior sunnies and my Chanel boy bag for a little edge.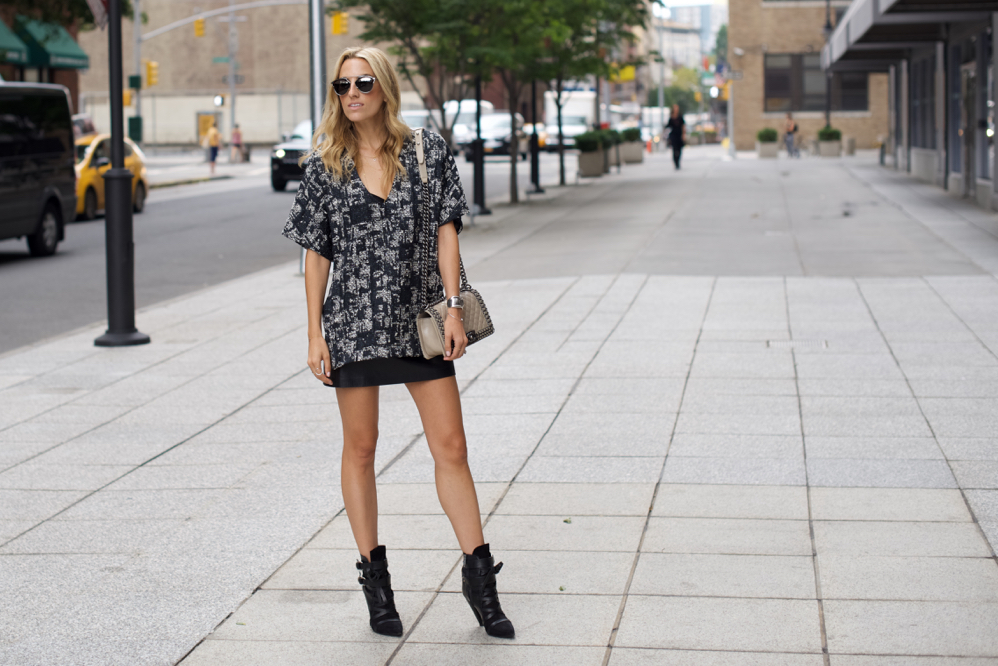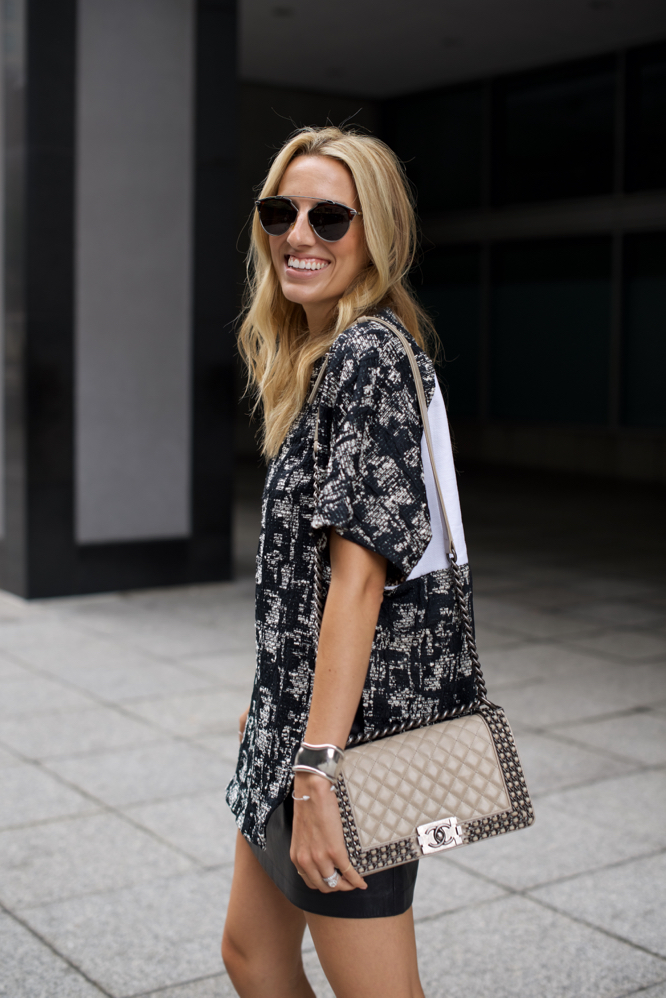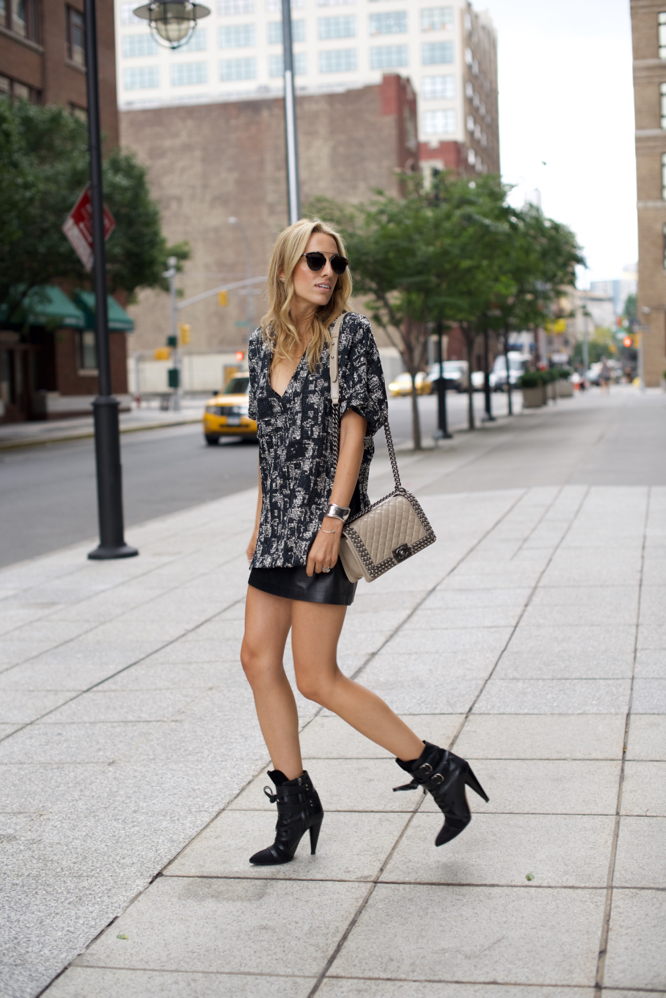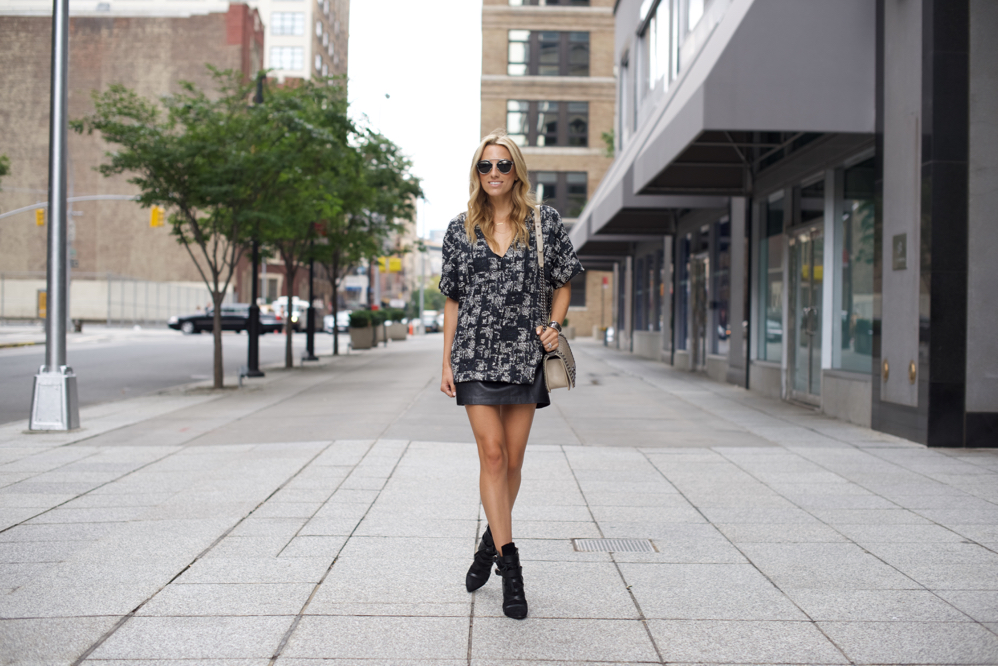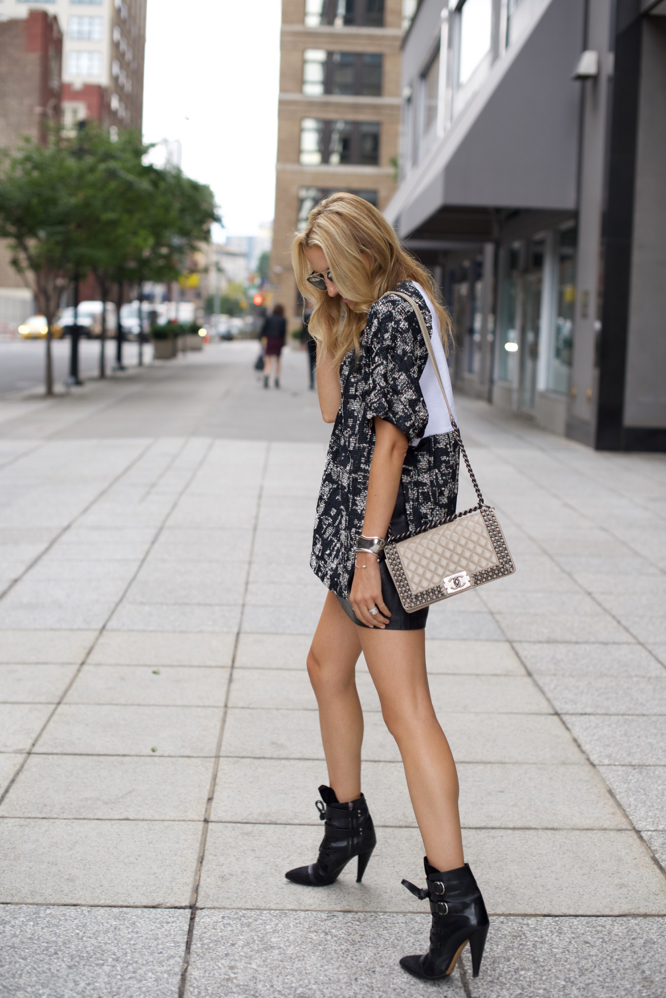 These booties are super comfortable but by this day my feet were killing me. I ended up having to ice my feet..LOL! Thankfully my sweet hubby massaged them as well so I would be able to walk the following day.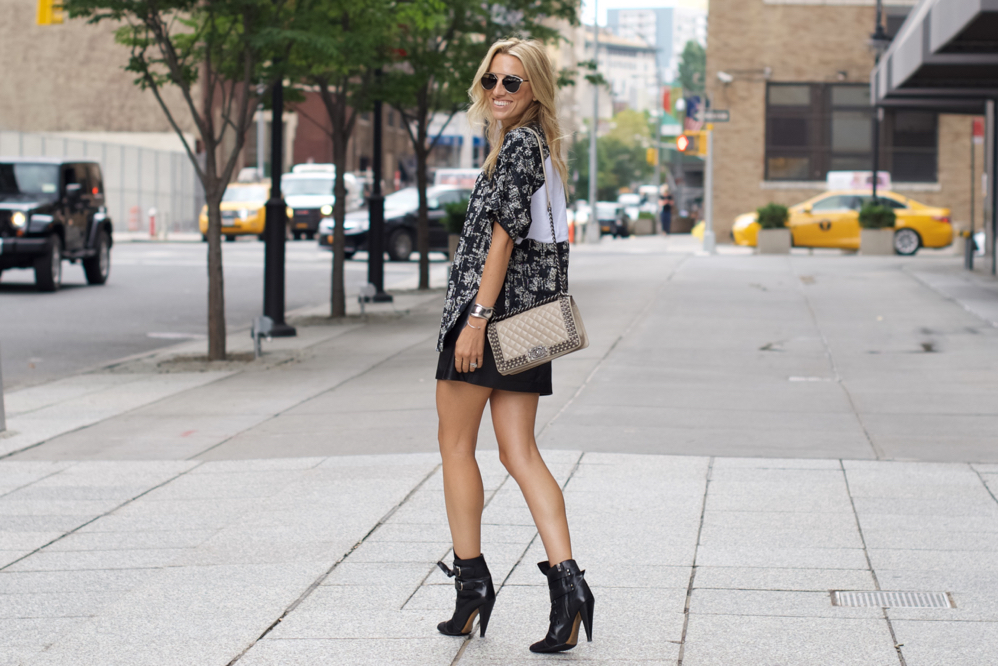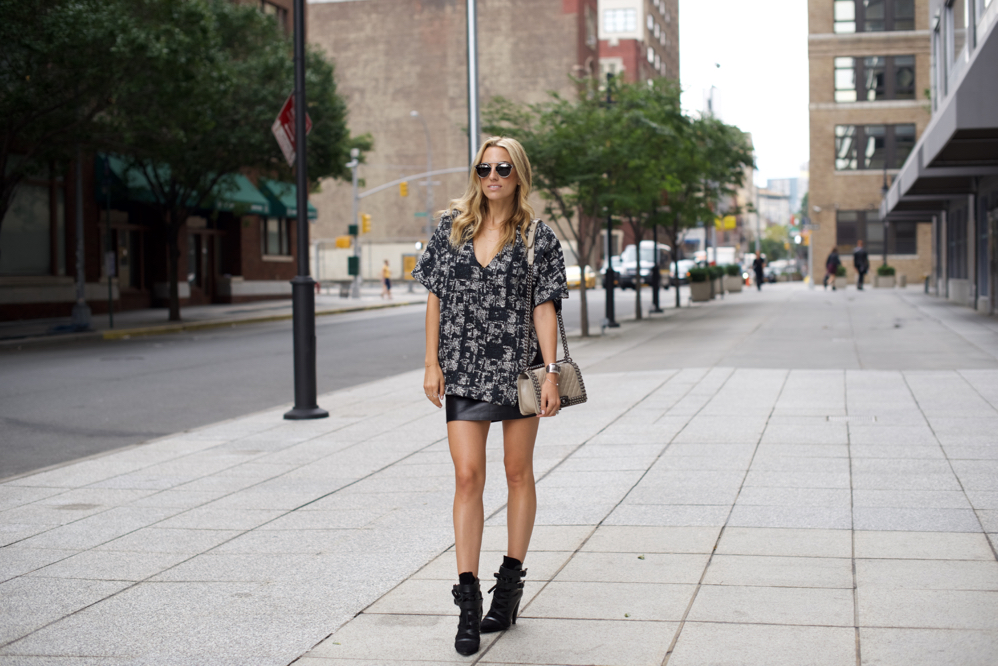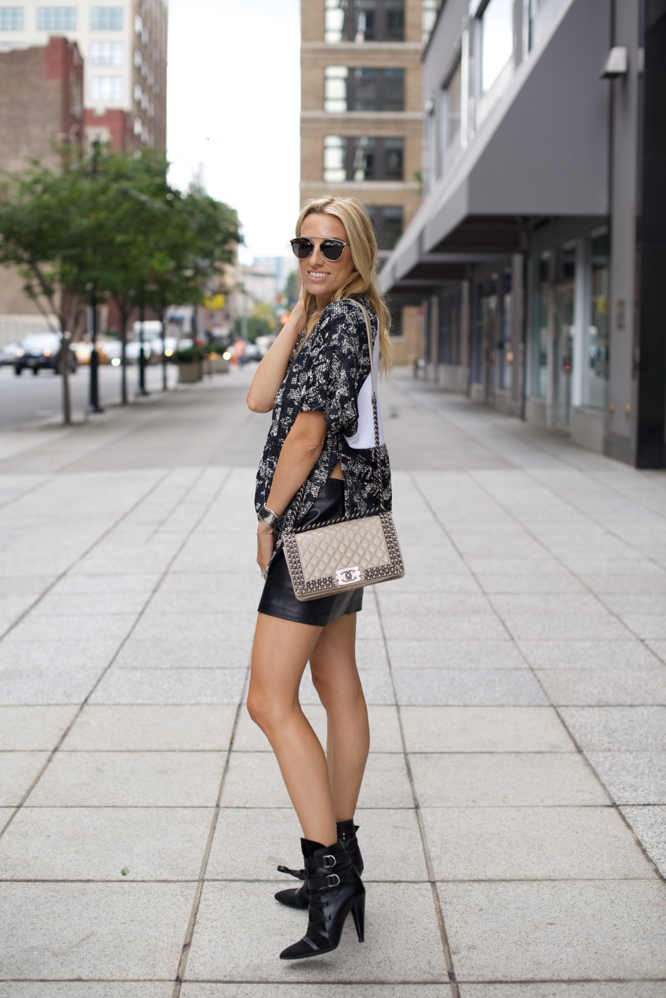 Photos by Adrian Cahue
I hope you have a great day! Thanks for stopping by:) xoxo
Top: Marissa Webb
Skirt: Old sample sale score from college (similar here)
Shoes: Isabel Marant
Sunnies: Dior So Real
Bag: Chanel
Earrings: Gorjana
Necklace: Jennifer Zeuner
Cuff: Tiffany & Co.
SHOP THE LOOK: