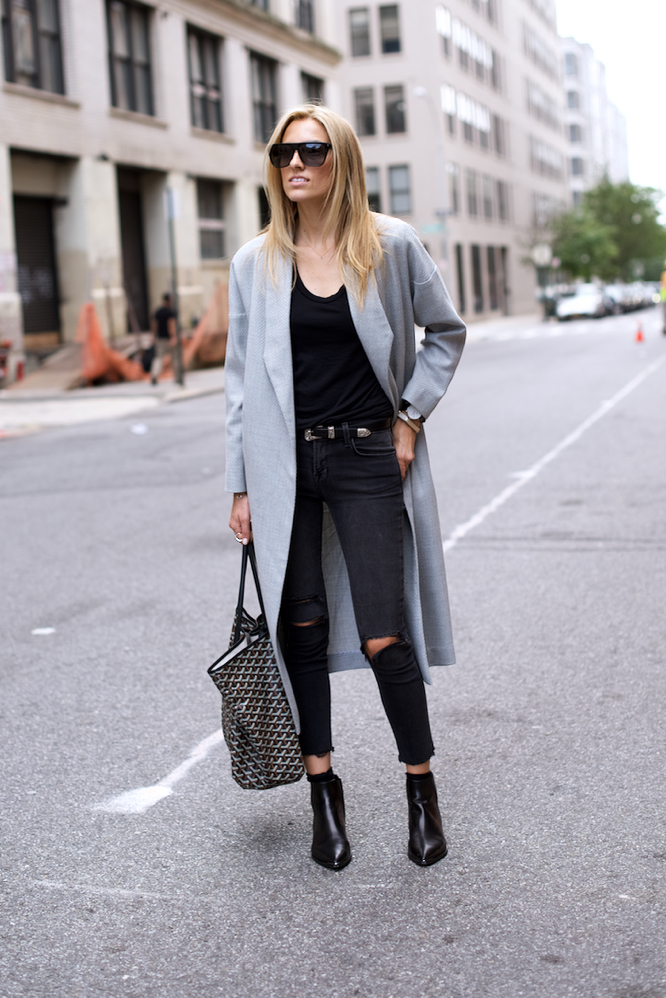 Hey Guys! I'm so excited to collaborate with Jawbone to share a new product that I'm obsessed with. I've always lived a healthy lifestyle and I strive to be healthy both mentally and physically every day. Who doesn't want to feel and look their very best? We all have areas we would love to improve when it comes to our health and with this product you can definitely stay on track to achieve those goals.
The UP3 band by Jawbone fits into my daily style and routine. I love this particular color of the sleek band. It pairs well with my minimalist wardrobe. It literally looks like another piece of jewelry but better since it is a unique innovative device. This band tracks everything from sleep, heart rate, calories, and activity. So whether you want to lose weight, sleep better, workout more, or simply maintain your wellness this band will assist you.
The UP3 band syncs with my iPhone on the Jawbone app so all the data is very easy to view whenever I want an update. I can set health and fitness goals and track my progress. There is also a Smart Coach that encourages me to drink more water, take more steps, and get more sleep to help achieve my goals. It's like having my own personal health coach and trainer! Because of this I have been more conscious about going to sleep on a more consistent schedule, which has helped me to feel more energized, motivated and focused. I also didn't know that getting more REM sleep aids in motivation and drive.
I personally love keeping track of my sleep and making sure I get enough of it each day. What's unique about this band is the fact that it measures your resting heart rate, which is taken before you wake up in order to view your heartbeat when it's unaffected by factors like activity and thought. The UP3 band also measures your passive heart rate, which is taken throughout the day when your body is still. Knowing both of these numbers is vital for heart health. You can see factors like stress, hydration, sleep that affect your heart throughout your day. When this number spikes you can see where you can improve or take a break from your day to de-stress.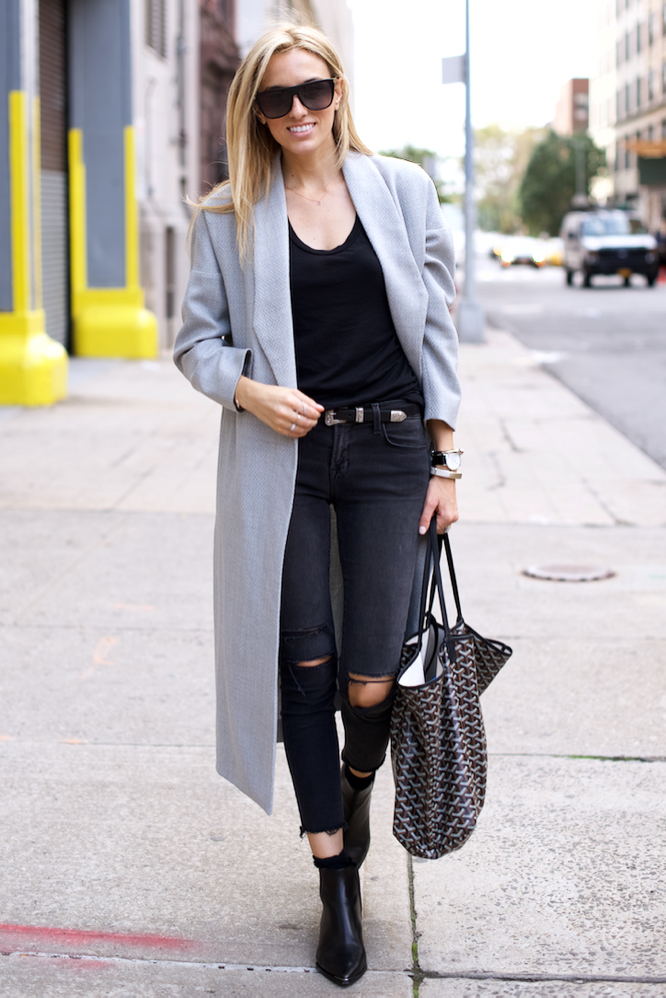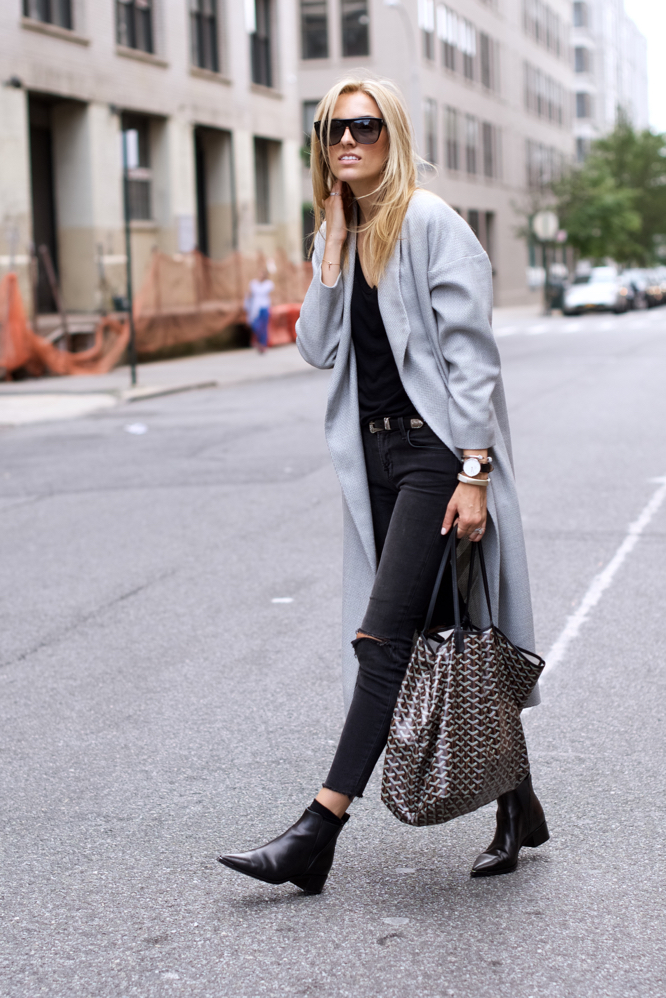 Another thing I love about the UP3 band is seeing the amount of steps I take daily. As you all know I walk a lot in NYC and seeing the actual number is just amazing. I set a goal each day on the app and I even take the longer route to work just to get more steps in…LOL. I don't know what it is but reaching these small mini goals each day is really empowering. I become competitive with myself to move more, exercise more and make smarter choices.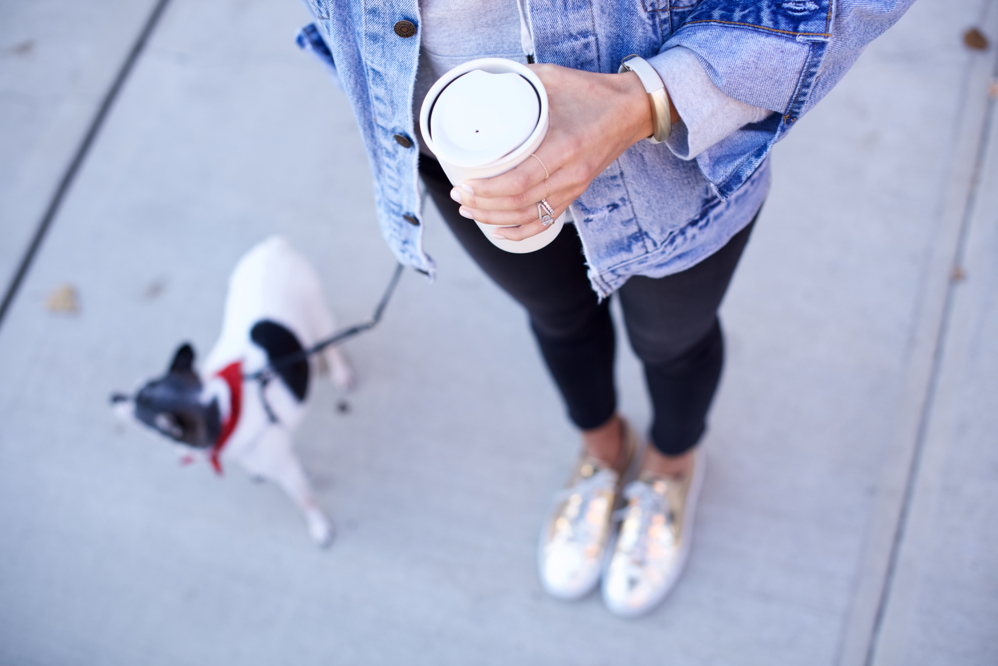 I also walk my dog, Ginger, multiple times a day but I especially love our morning walks because they start my day with a positive mindset. Now with the UP3 band I see the pattern with my heart rate which is always low at this moment in my day:)
And of course for all my fashionistas out there, here are the details for my #OOTD. I styled this look with my favorite coat by AYR. I love the weight and color of this coat. It's lightweight but warm enough to layer with chunky knits for the cooler temps. I styled the look with J Brand jeans, a Splendid tee, Saint Laurent sunnies and belt and Acne boots.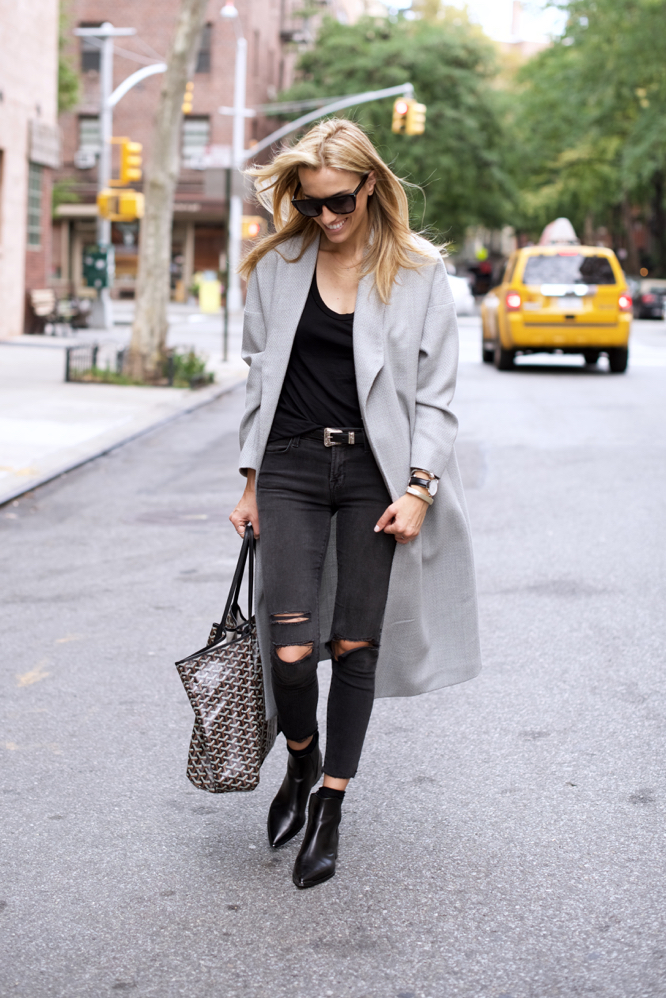 Photos by Adrian Cahue
You only get one body and heart so it's extremely important to take care of them:) Thanks for stopping by! xoxo
Coat: AYR
Jeans: J Brand
Tee: Splendid
Boots: Acne
Belt: Saint Laurent (similar here and here)
Bag: Goyard
Sunnies: Saint Laurent
Watch: Daniel Wellington
UP3 Band: Jawbone
Bracelet: Vita Fede
SHOP THE LOOK:
*This post is sponsored by Jawbone. All opinions and images are my own.
 [thefeedproducts style='four']