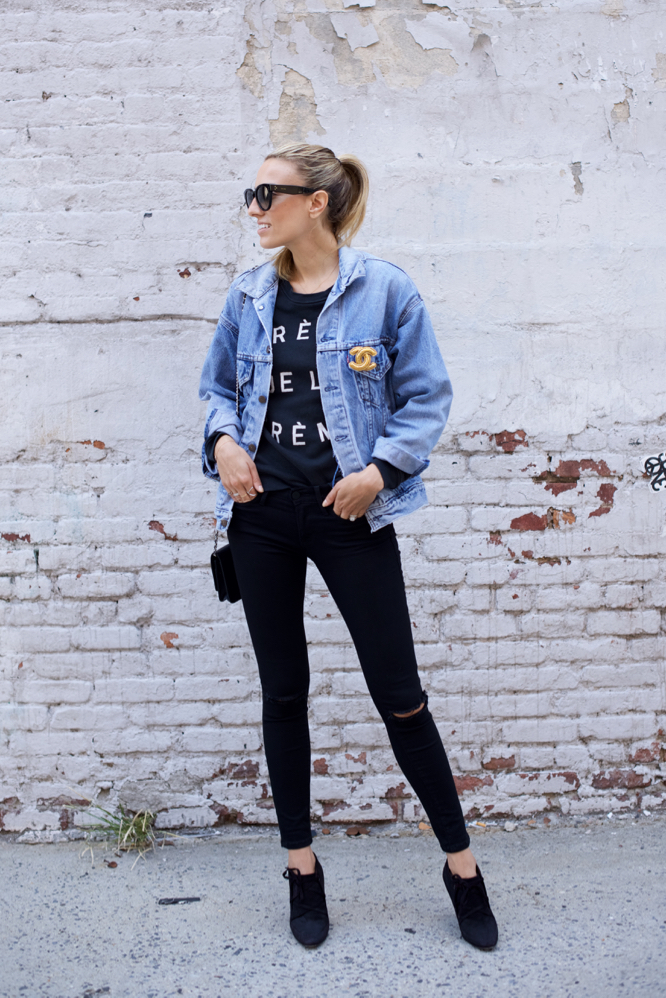 Hi Guys! I hope you are enjoying your week so far.
One of my favorite vintage stores in NYC is What Goes Around Comes Around. Everytime I hit up that place I walk out with something. They have the best selection of vintage out of any store I've been to. Their vintage Levi's and Chanel selection are my absolute favorite!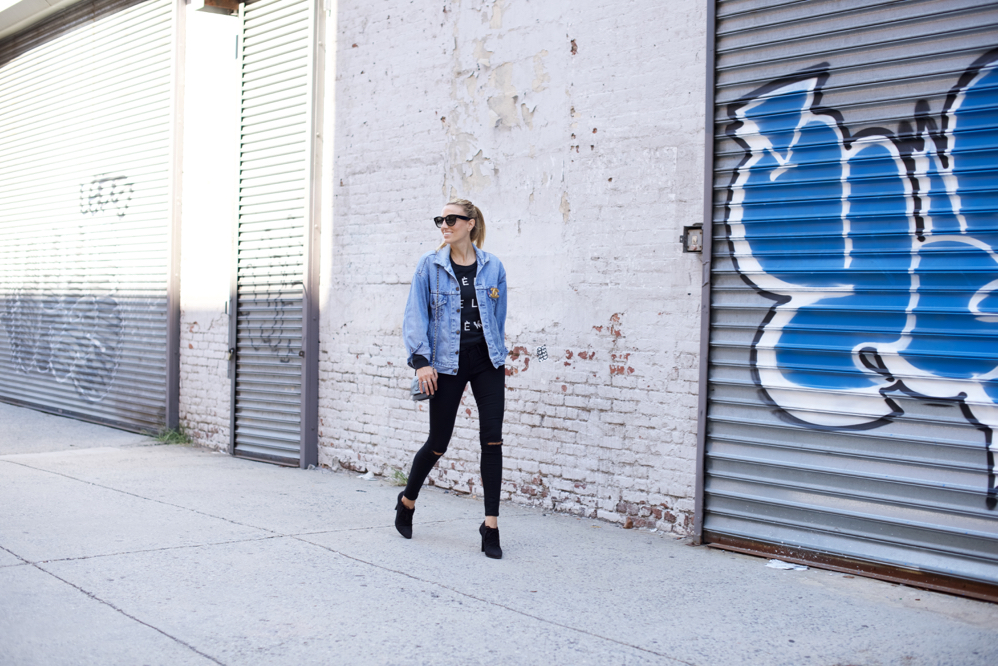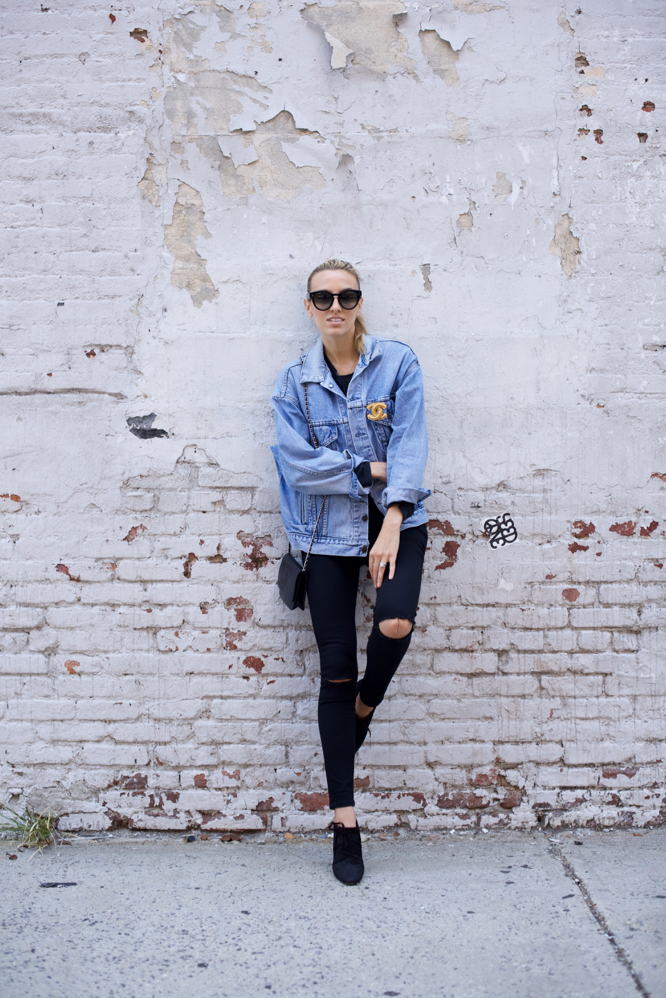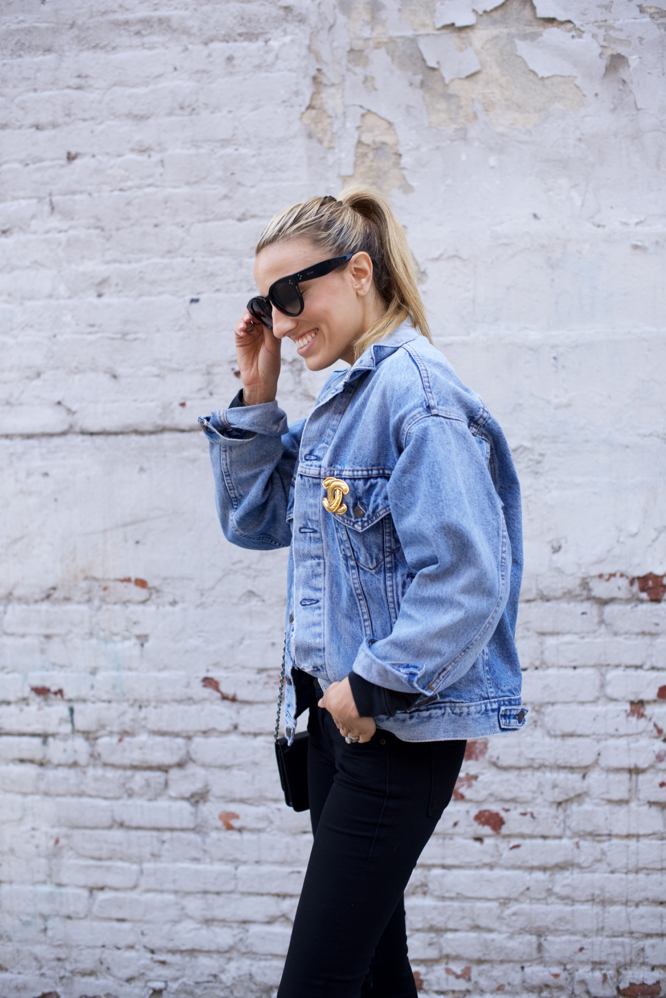 I found this amazing Levi's jacket as well as my dream Chanel brooch there. I love the oversized aspect of this denim jacket along with the wash and distressing. It's perfect!! As for the brooch, what I can say…I've always dreamed of having this one in particular. It's classic, timeless and chic…all things Chanel:) I especially love pairing it on a denim jacket but I've also worn it on my poncho as well. I will definitely be rocking it on blazers and anything else it looks great with..LOL!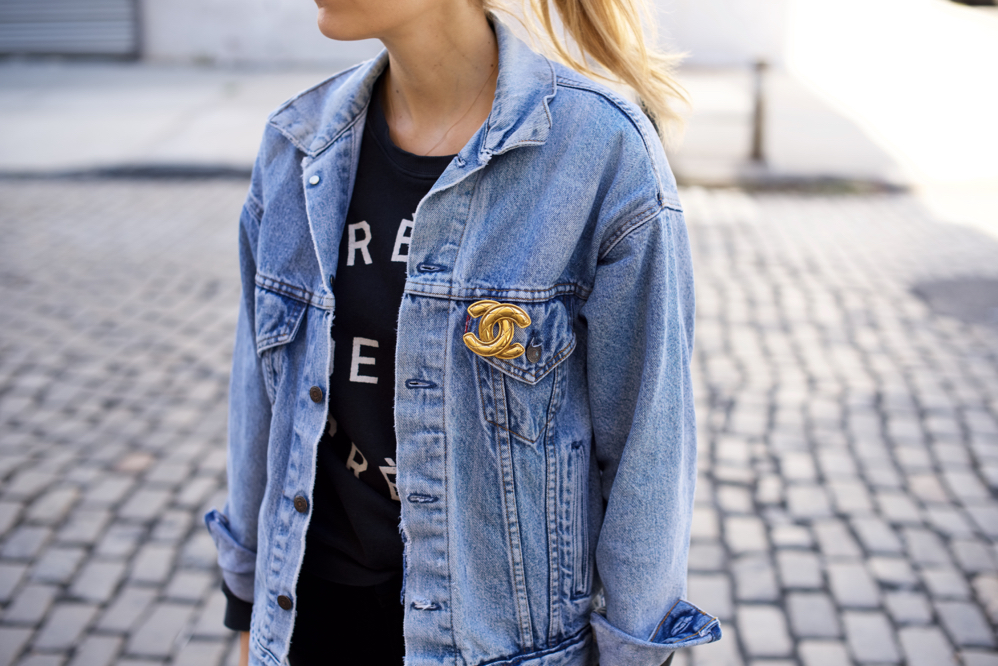 I styled this look with Frame black jeans, a black sweatshirt and Manolo Blahnik booties.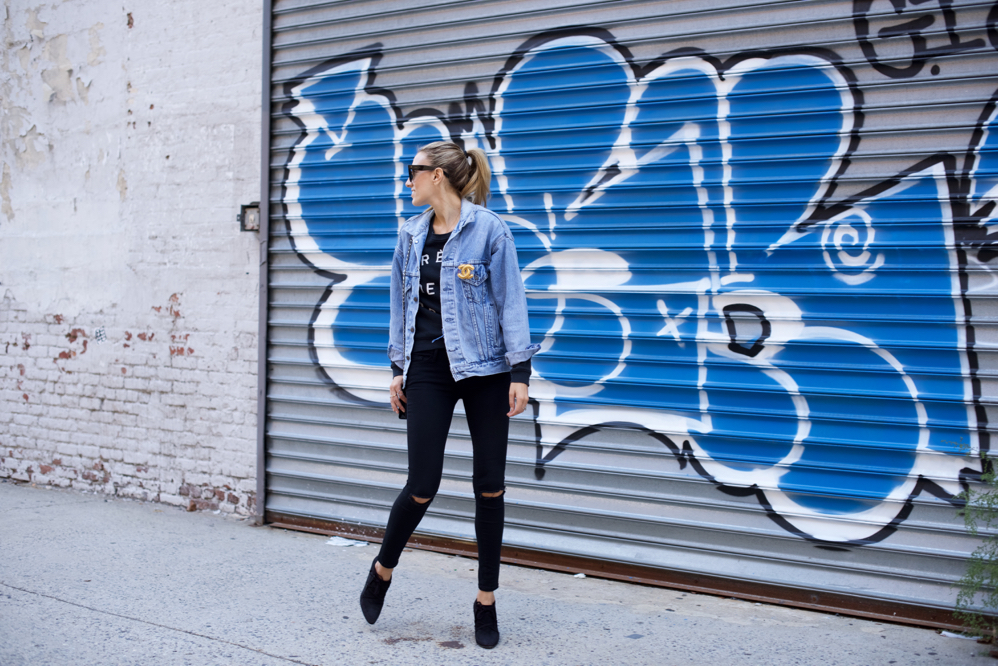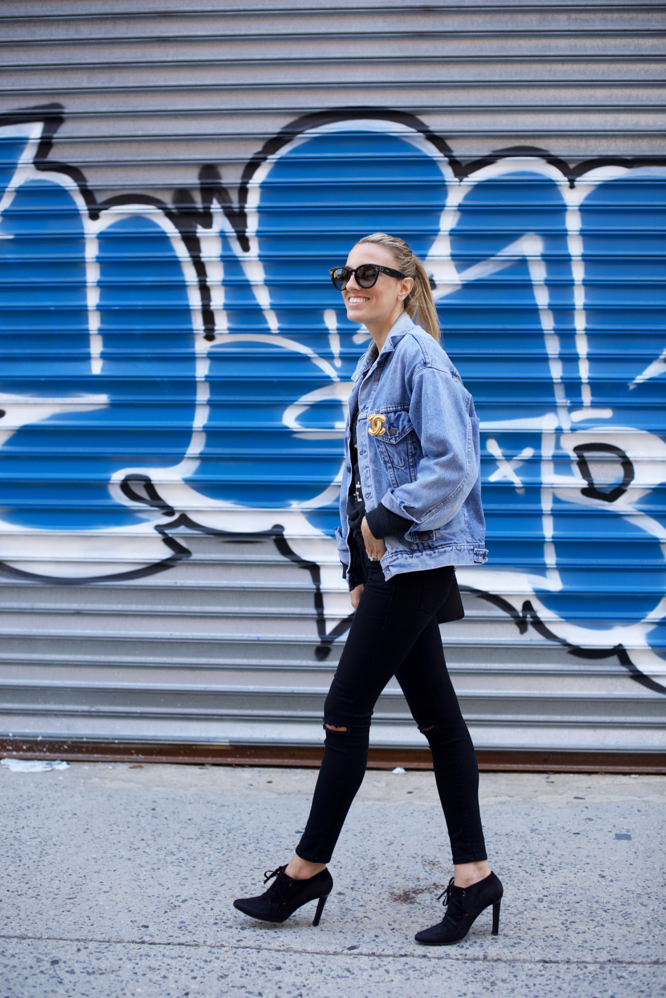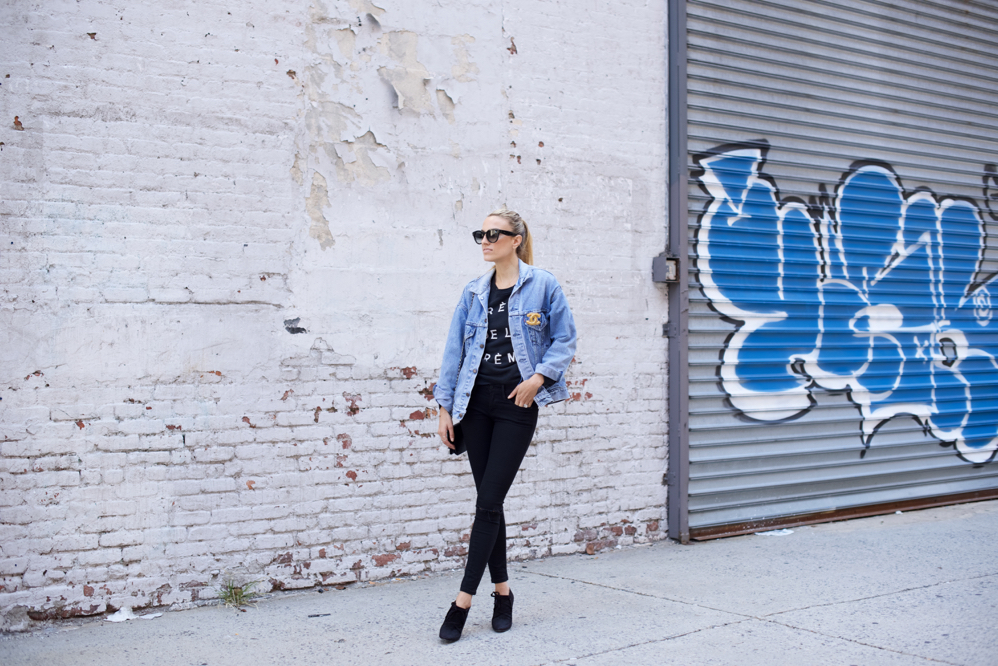 I changed into Vans to be more comfortable since I had lots of running around to do (as usual).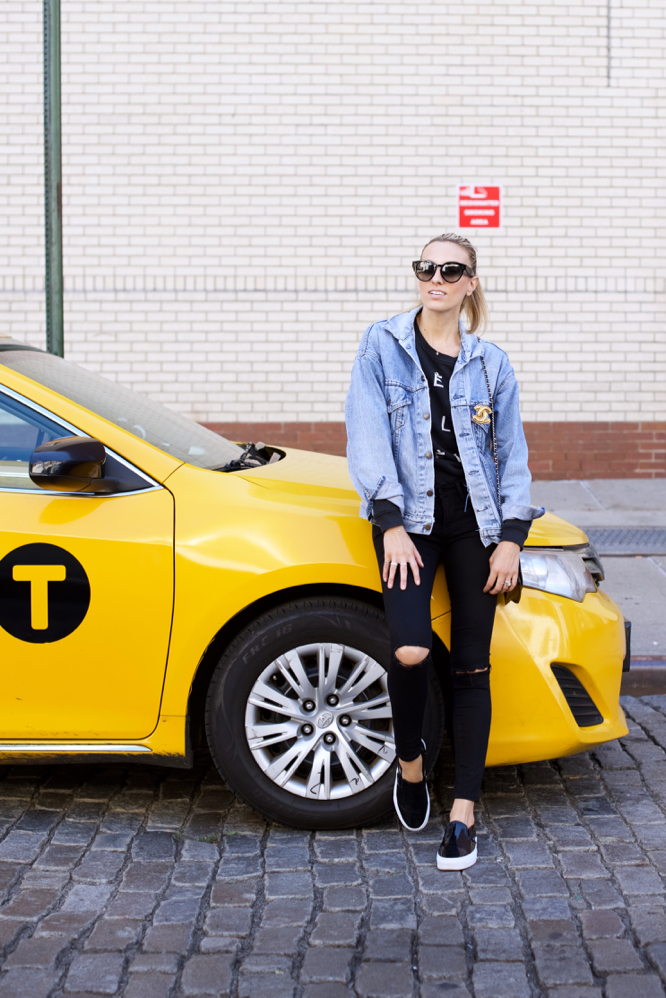 Photos by Adrian Cahue
Thanks for stopping by:) xoxo
P.S. I've decided to sell some stuff in my wardrobe such as these Manolo booties and Celine sunnies. Contact me at mindbodyswag@gmail.com for further details.
Jacket: Levi's
Jeans: Frame (similar here)
Top: Zoe Karssen (not available but LOVE this one)
Shoes: Manolo Blahnik and Vans
Bag: Chanel
Brooch: Chanel (also love this one)
Sunnies: Celine
SHOP THE LOOK: