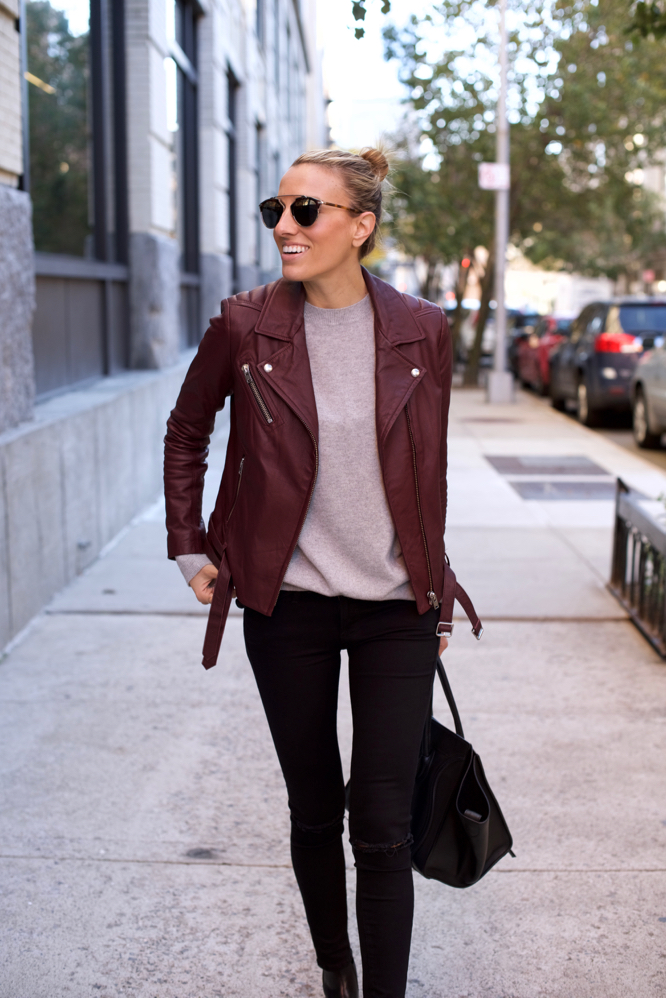 Hi Guys! Happy Hump day:) I hope your week is going great so far! It's been ridiculously gorgeous out this week….70's in November? I will take it while it lasts!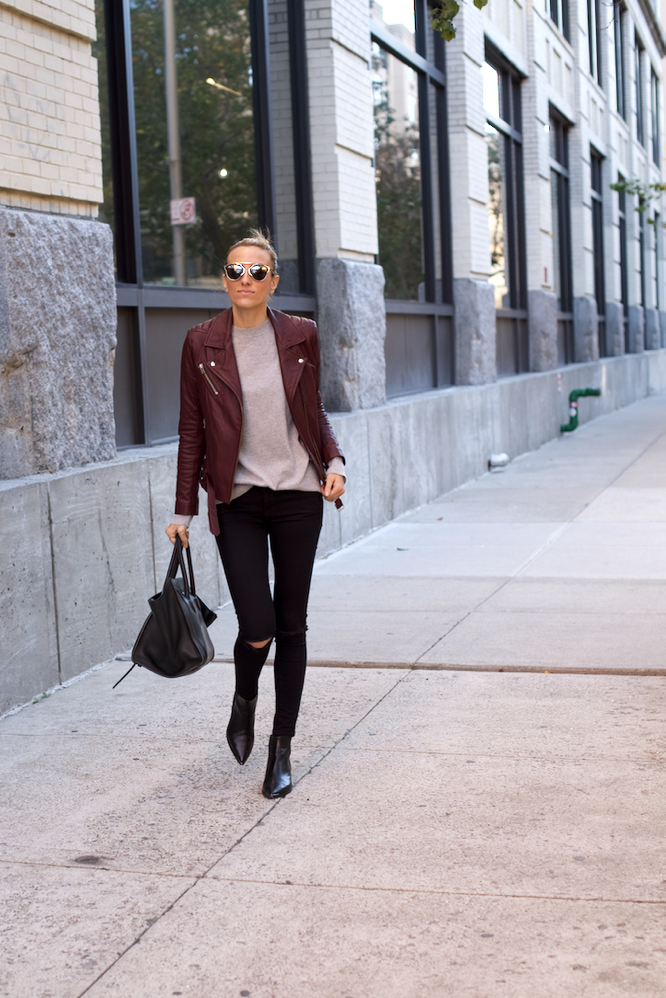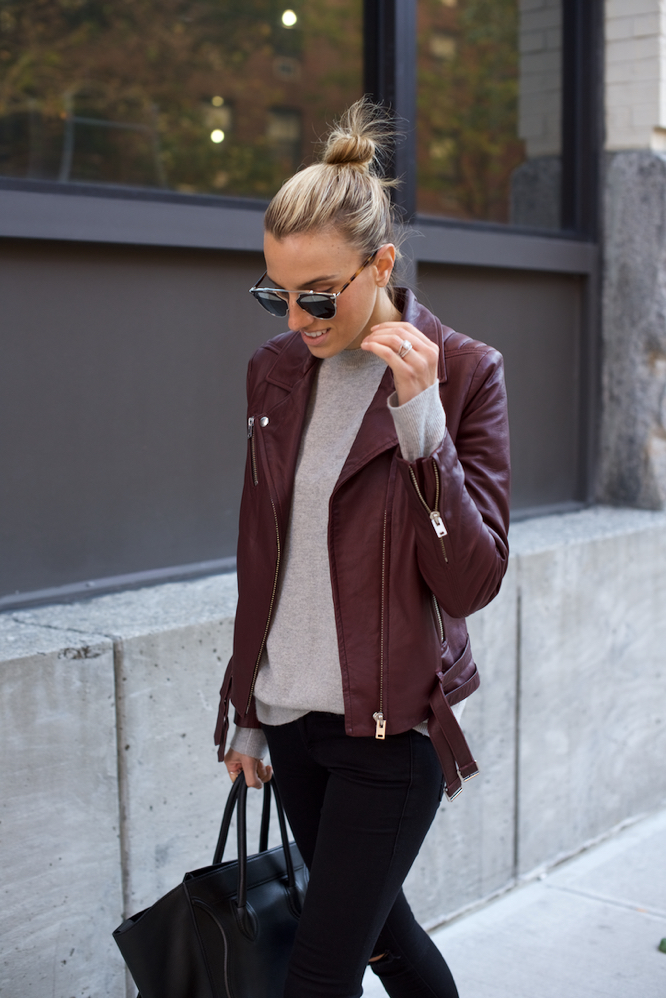 My style has always been very effortless, classic, chic and minimal, which I feel this OOTD totally epitomizes. I think every single individual develops their own personal style and what sets them apart from others is that they stay true to that. I've seen through all my years in fashion from FIT to working in the industry to modeling and now blogging how people are consistently trying to keep up with the latest trends and I've witnessed first hand people changing who they are, how they speak and dress just to fit in. I don't think there is anything wrong with developing your style and it evolving but when you try to copy other people, especially without giving them credit (my biggest pet peeve) and passing it off as your own personal style will always come across as disingenuous. This blogging platform has taught me so much about myself and other people. I think it's so inspiring to be YOU with no apologies. Not everyone will love you for it but at the end of the day as long as you are happy with the person that you see in the mirror, that's really all that matters:)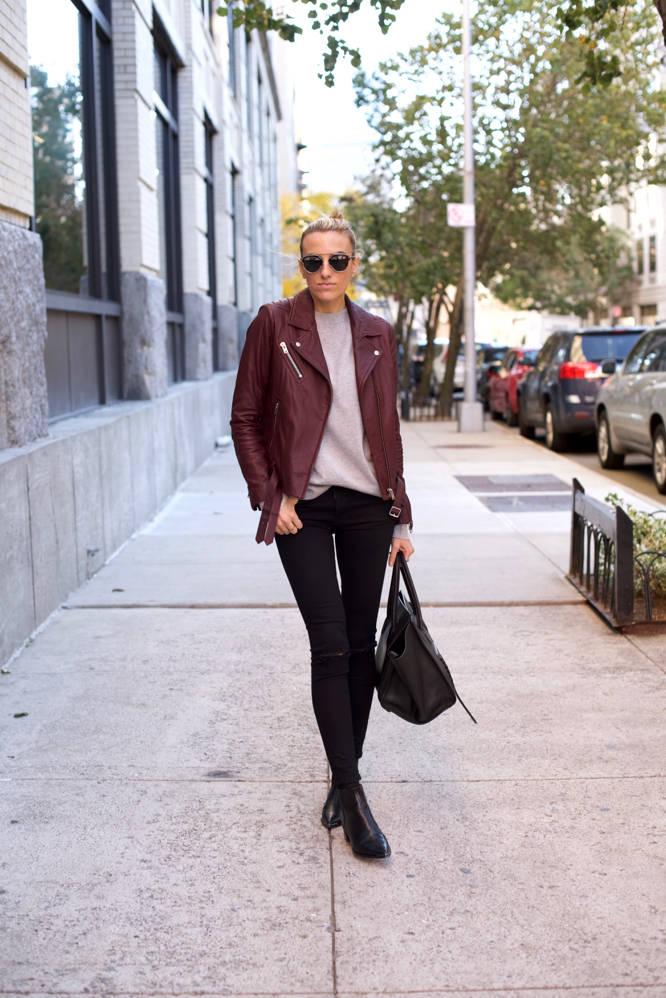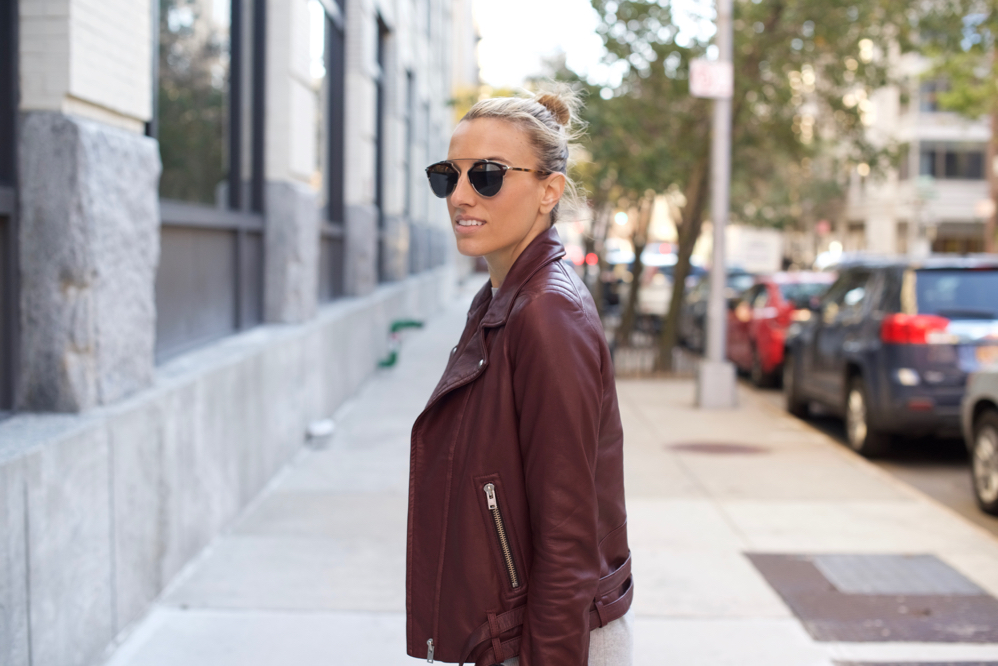 My fall uniform is always a great pair of jeans, a leather jacket, walkable boots and either a t-shirt or sweater. I try to mix up my shoes and accessories but basically this look is my go-to. For this outfit of the day I wore black Frame jeans, a Protagonist sweater I got at their sample sale (FrugaLISA score!), Acne boots and my favorite new purchase …this IRO burgundy leather jacket. I fit model for Protagonist and love their collection. It's uber chic and very classic, which is so up my alley. I absolutely love working with them!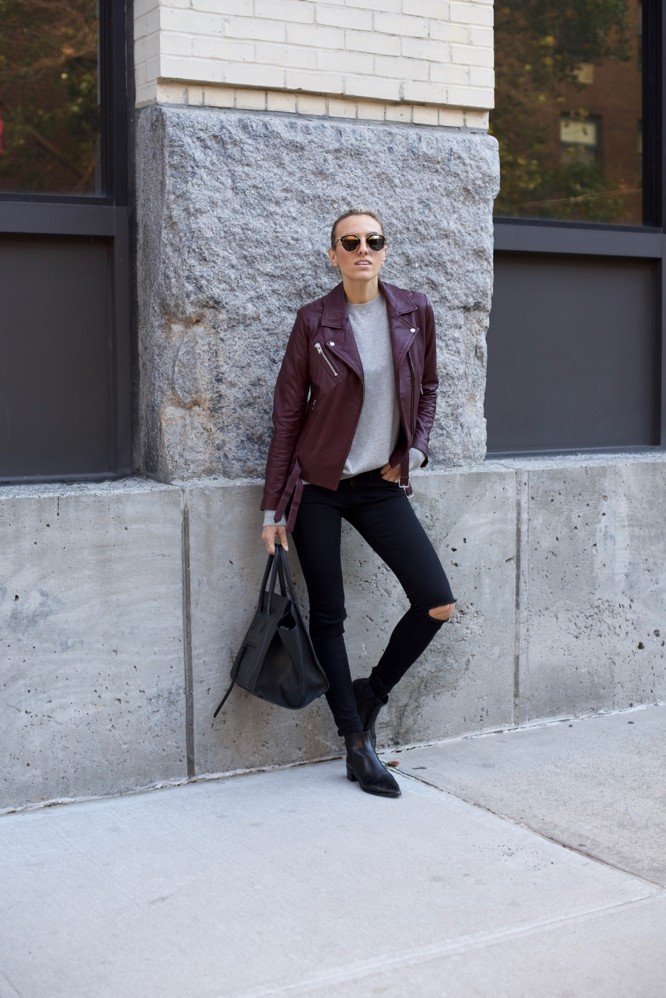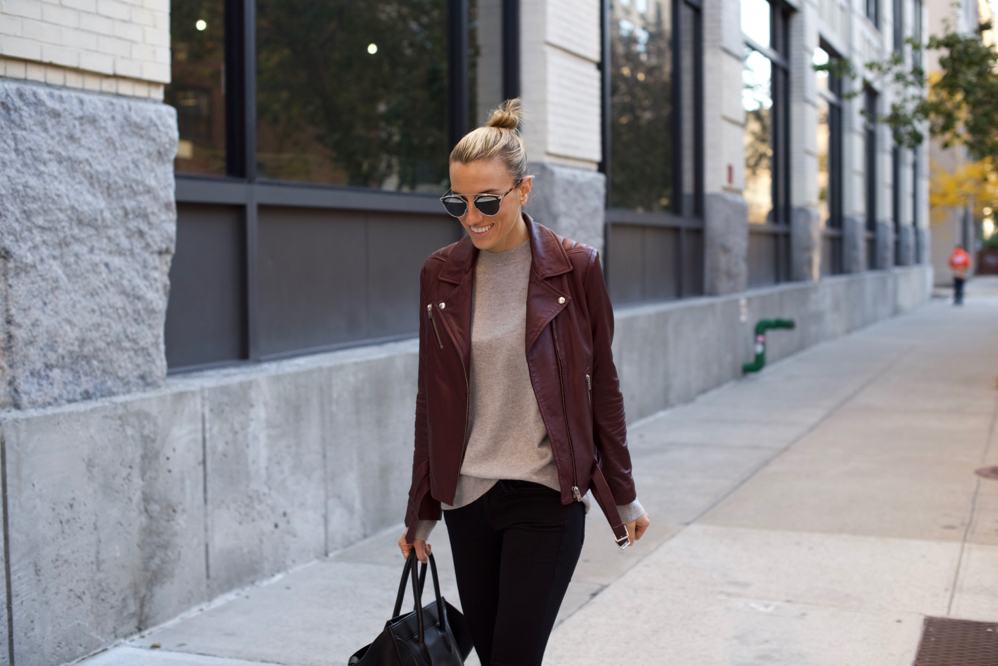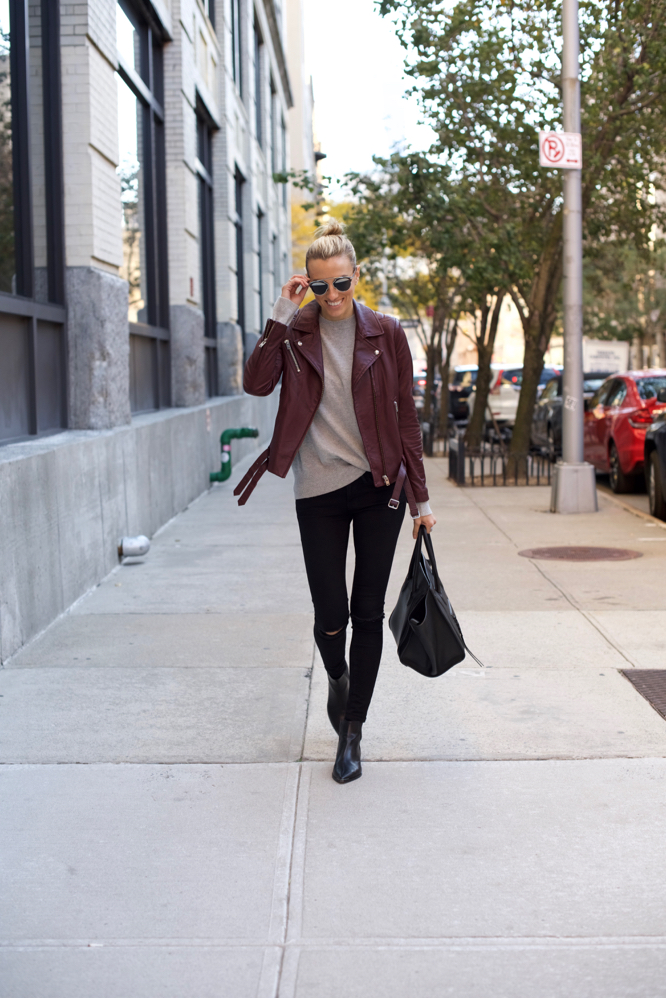 I completed my look with Dior sunnies and my Celine Phantom bag. I had a long day of fittings and then shot my look right after so don't mind the messy hair….LOL!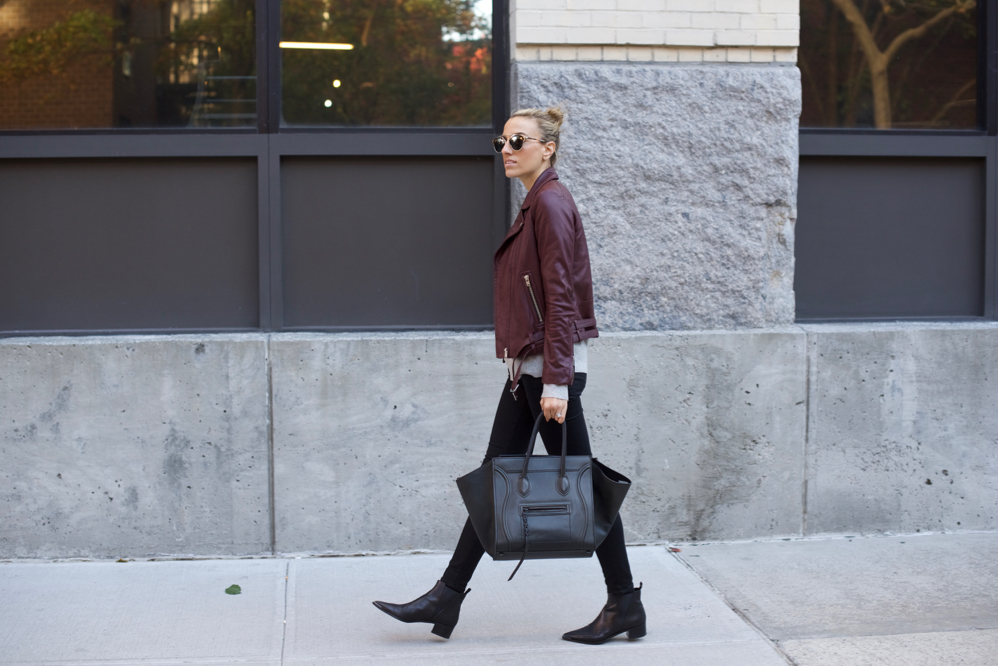 Photos by Adrian Cahue
I hope you have a great day:) Thanks for stopping by! xoxo
Jacket: IRO (similar style here)
Jeans: Frame (similar here)
Sweater: Protagonist (similar here)
Boots: Acne (also here) (similar here)
Sunnies: Dior
Bag: Celine
SHOP THE LOOK:
[thefeedproducts style='four']