Hey Guys! Happy Monday! I hope you are enjoying this extra day in February….Leap day, which only happens every 4 years:)
I wanted to give you guys a quick update on how things have been lately. As you know I lost my brother a little over a month ago and even though I've jumped right back into the blog, working as a model, etc., it's still a daily struggle. There is not a day that goes by that I don't miss him. His passing has literally altered my life so I have days where I can be fine and then a wave of grief washes over me.  Like an undertow that takes hold of you when you least expect it. It's definitely been tough and I'm not hiding any emotions but I'm also not ever going to post a negative photo, blog post, snapchat, etc because it's just not my personality. You have no idea how much I appreciate everyone's kind words, positive messages, and comments during this difficult time. I wouldn't know what to do if I didn't have this beautiful connection with everyone including all of YOU so thank you. I've learned more and more that life is short so take risks, live the life you always dreamed of…WHY NOT?? Adrian and I decided to take this advice and book Coachella for April…YAY! I can't wait! Stay tuned for more details on that.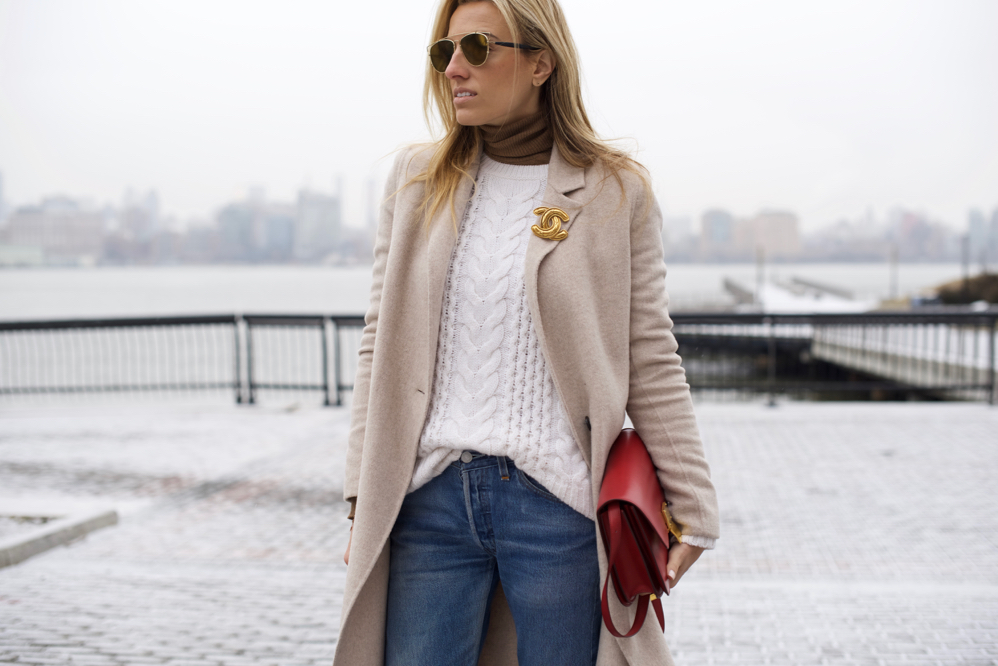 Ok, back to fashion! If you haven't noticed I wear a ton of neutrals. I invest in great quality, classic, versatile pieces that I can wear for more than one season so I gravitate toward a neutral color palette. I also love how well neutrals photograph! It's all about the image, right? LOL! This Zara coat is the perfect color and perfect weight in fabric. I will get a lot of use out of it now by layering it with chunky knits as I did for this look and come Spring I see myself wearing it with just a t-shirt.  You all know how I feel about getting cost per wear (CPW) out of my pieces.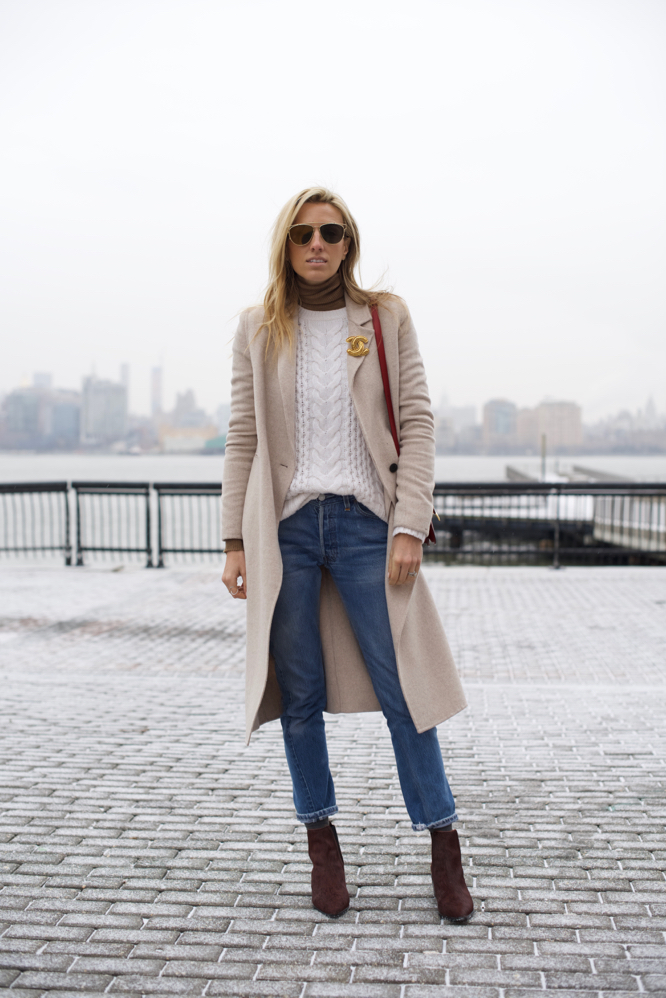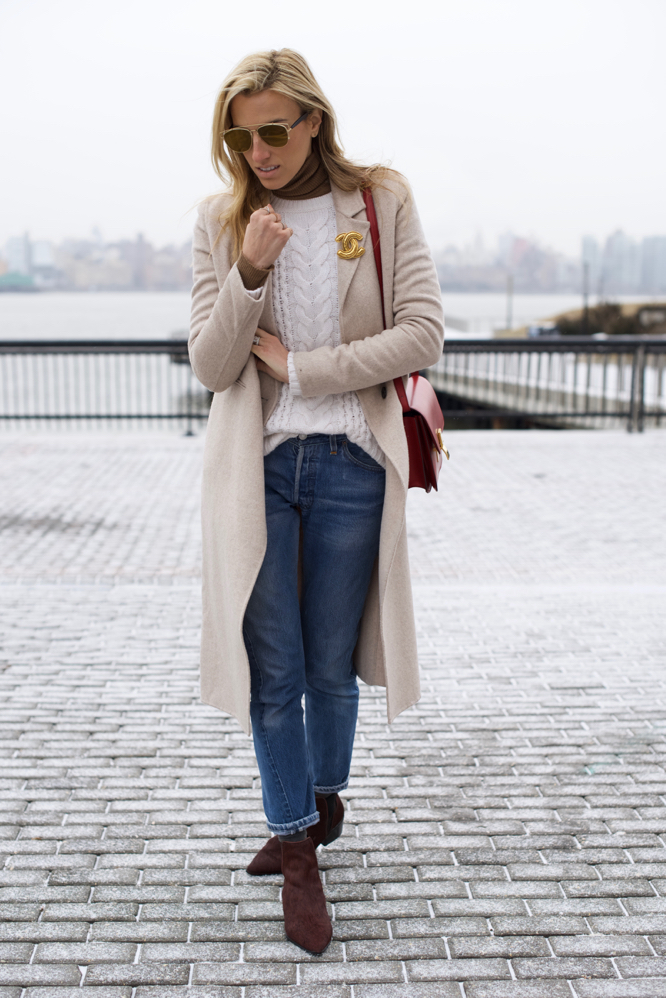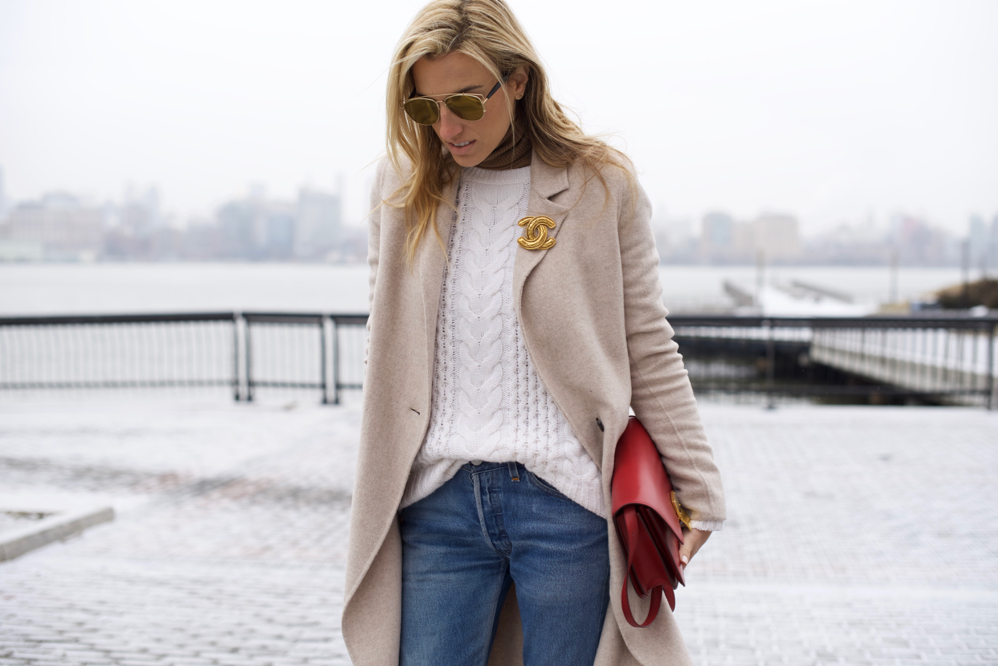 I styled the look with Vintage Levi's and a buttery soft white Club Monaco sweater with a camel turtleneck underneath for extra warmth. I legit layer turtlenecks with everything! You will see an upcoming post with a turtleneck and white button down. They not only keep you so warm, the look is very on trend and chic.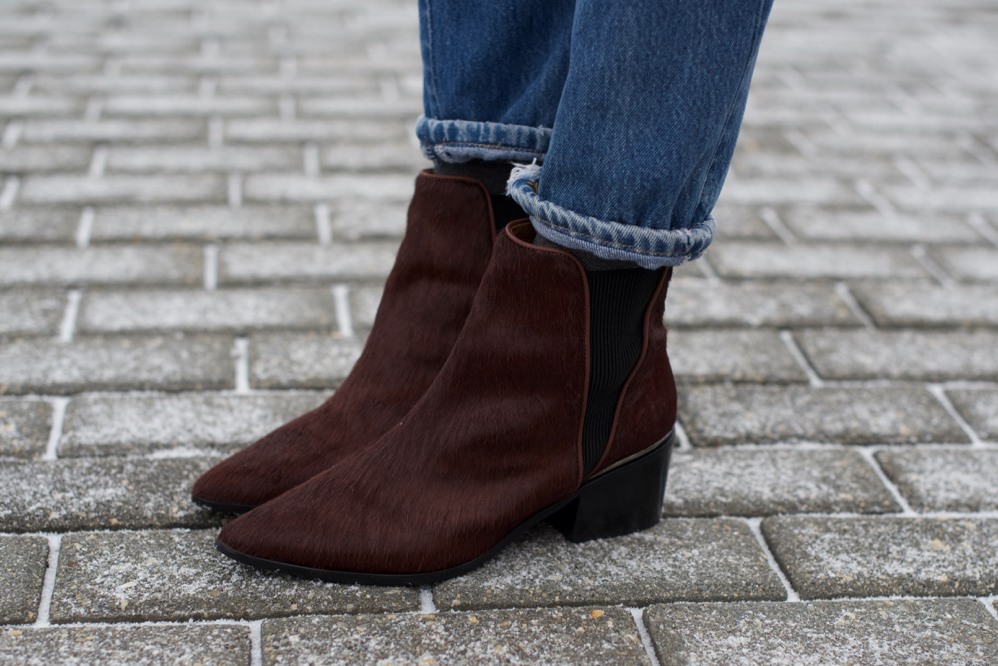 I paired this OOTD with some amazing Schutz booties. These booties are so great because the pony hair really absorbs the rich rust color. I added a Chanel pin for a little lux and paired my Celine box bag for a POC.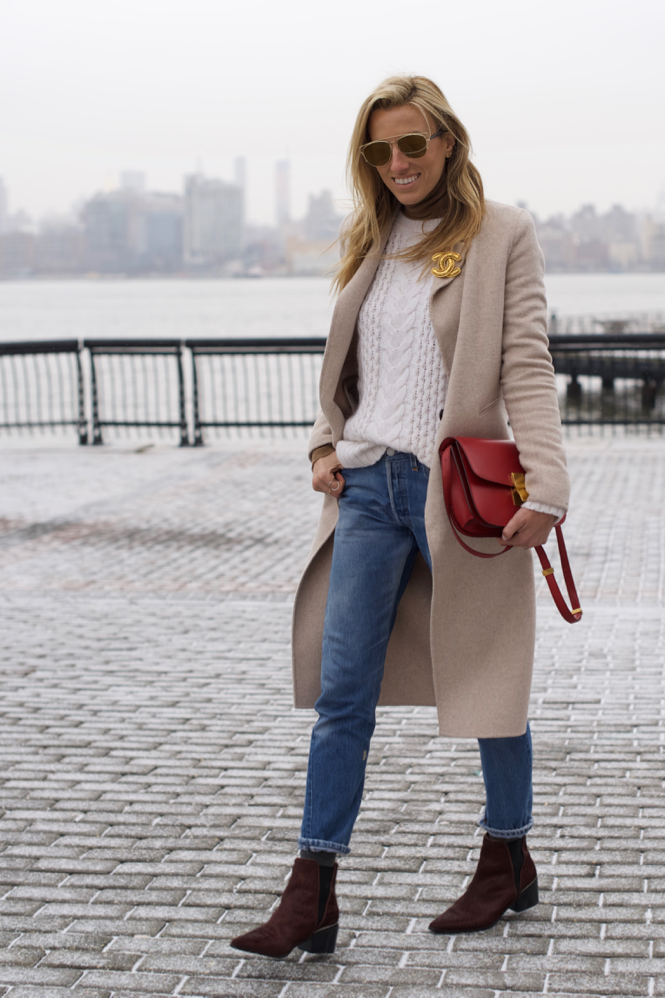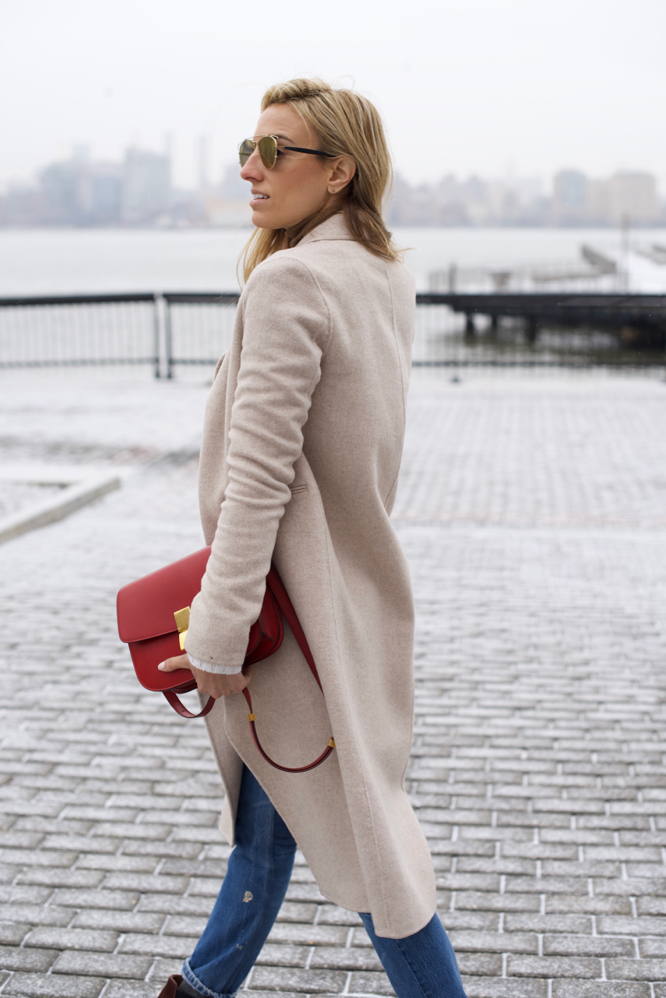 Photos by Adrian Cahue
Fit Notes:
Coat- size small.
Jeans – I recommend sizing down. They stretch so much. These are a size 24.
Sweater – size small.
Boots – take your normal size. They are also very comfortable for all who have asked.
Thanks for stopping by! I hope you have a great day:) xoxo
Coat: Zara
Sweater: Club Monaco
Turtleneck: Enza Costa
Jeans: RE/DONE (similar here)
Boots: Schutz
Pin: Chanel
Sunglasses: Dior
SHOP THE LOOK: