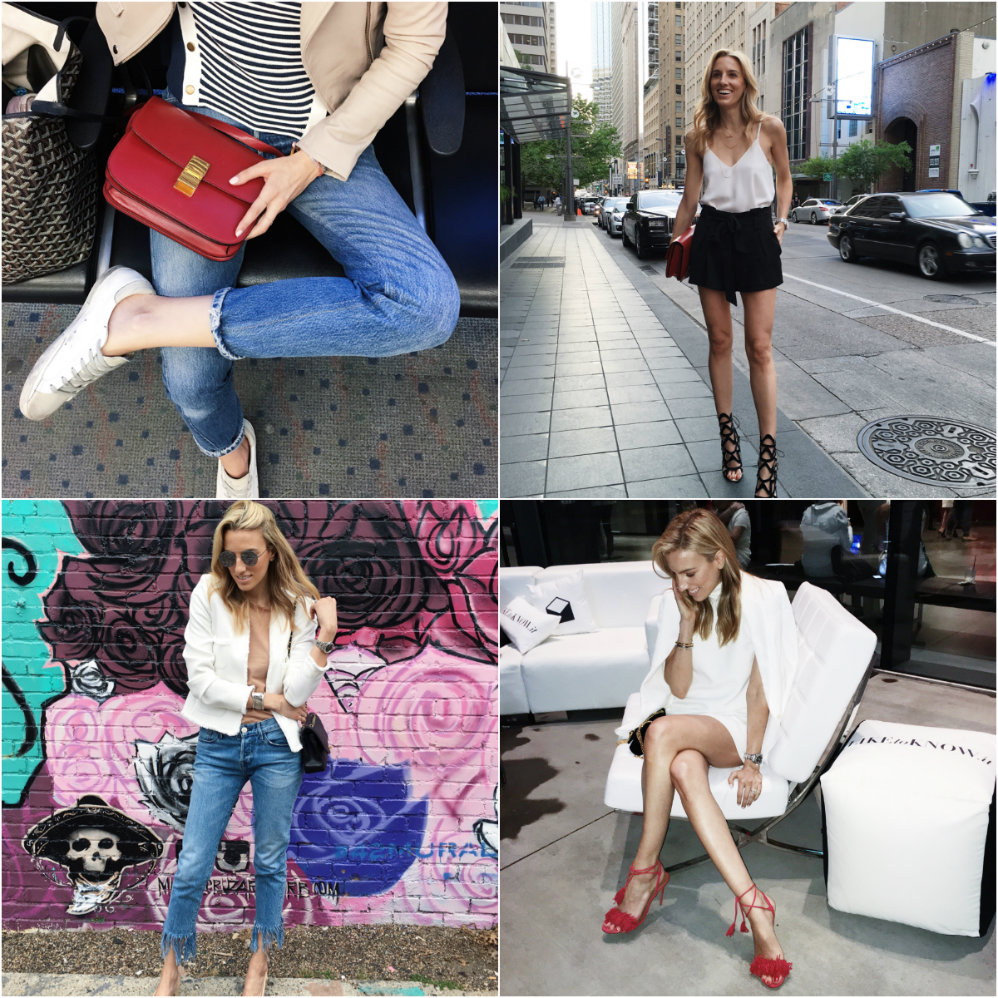 Hey Guys! Happy Friday:) A few weeks ago Adrian and I went to Dallas Texas for RewardStyle's annual conference…RStheCon. I got to see and meet so many amazing bloggers that I follow and love as well as learn so much about the business of blogging. It was so amazing being surrounded by like-minded bloggers. It gave me motivation and inspiration to create even more for you guys. Blogging sometimes gets a bad reputation of being easy and not a legit career. I'm used to this single minded perspective with my modeling career but I feel that because of social media people make such judgements that warrant no merit. I've been reading a lot of articles of how social media and following bloggers has a negative impact on one's life but this is confusing to me. Being happy for others will only enrich your own life. If you compare or get anxiety just because you see someone traveling, wearing beautiful clothes,etc then it's definitely time to unfollow that person and remove Instagram from your life. I tend to just focus on the positive and choose to be happy for others. I truly believe if you are not comfortable, happy or secure in your own skin, the world will dictate who you are.
I absolutely love blogging and modeling even though at times they stress me out…LOL. I'm so motivated to create a space for you guys that is not only about fashion & style but also about my life & journey. I once heard Oprah say, "Everyone has a story" and I hope through showing you mine, which is not always happy and amazing, this will inspire you in some way. I've had to deal with some serious hardships in my life, which I have given you a glimpse of already but I've made the decision to be even more open about my experiences. I don't think perfection is inspiring, at least not to me. I think hard work, being passionate about what you do and developing beautiful relationships is what is most important.
Let me know what you guys want me to include and focus more on. I know many of you have asked for fitness & health posts as well as beauty posts so those will definitely be included in future posts.
Where we Stayed:
We stayed at the Joule Hotel. This hotel was convenient, beautiful, and the service was impeccable. I would definitely recommend this hotel to anyone traveling to Dallas.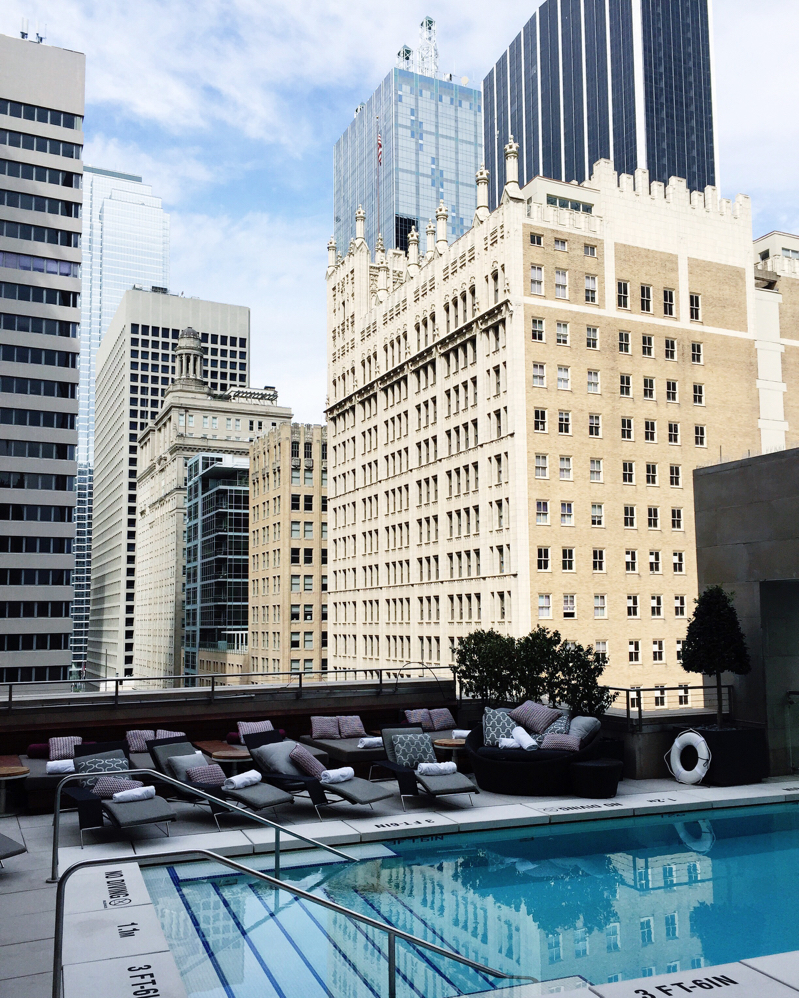 The view from the rooftop.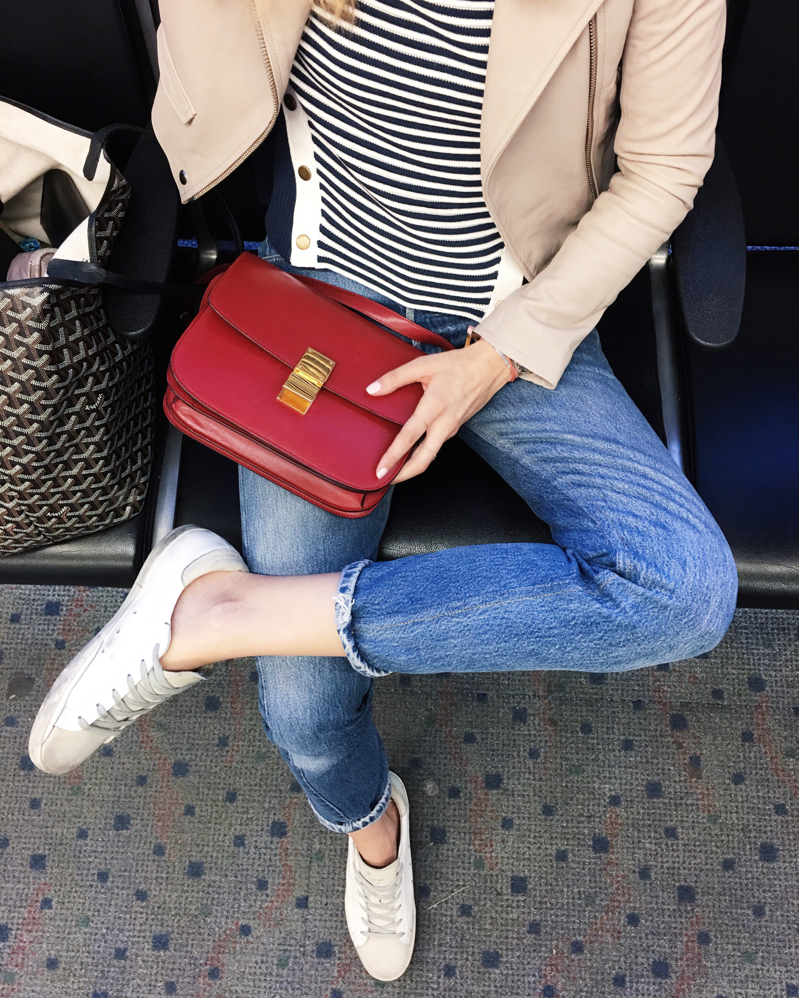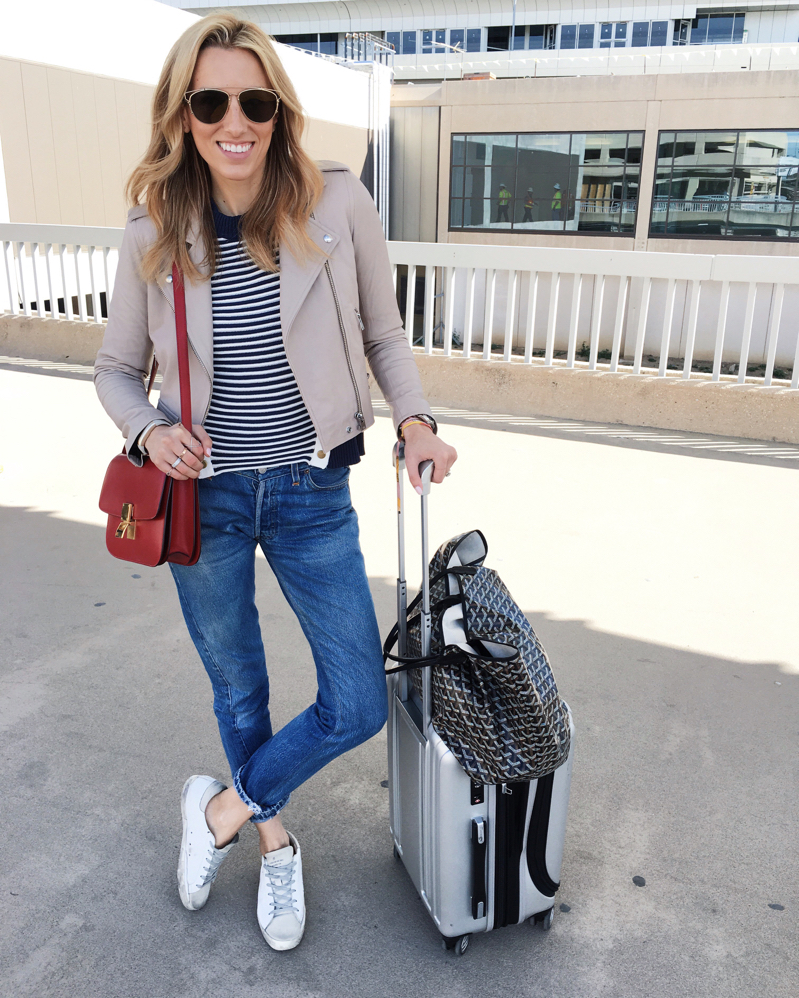 Airport Swag
Veronica Beard Sweater // IRO Jacket // RE/DONE Jeans // Celine Bag // Dior Sunglasses // Golden Goose Sneakers // Goyard Bag // Delsey Luggage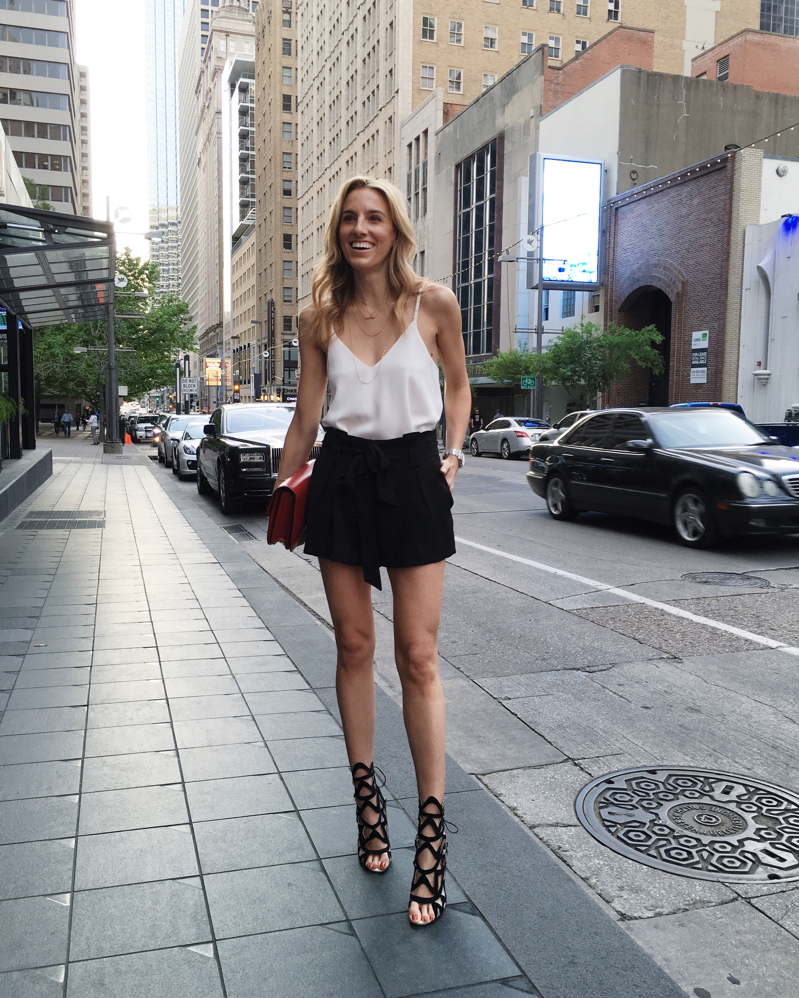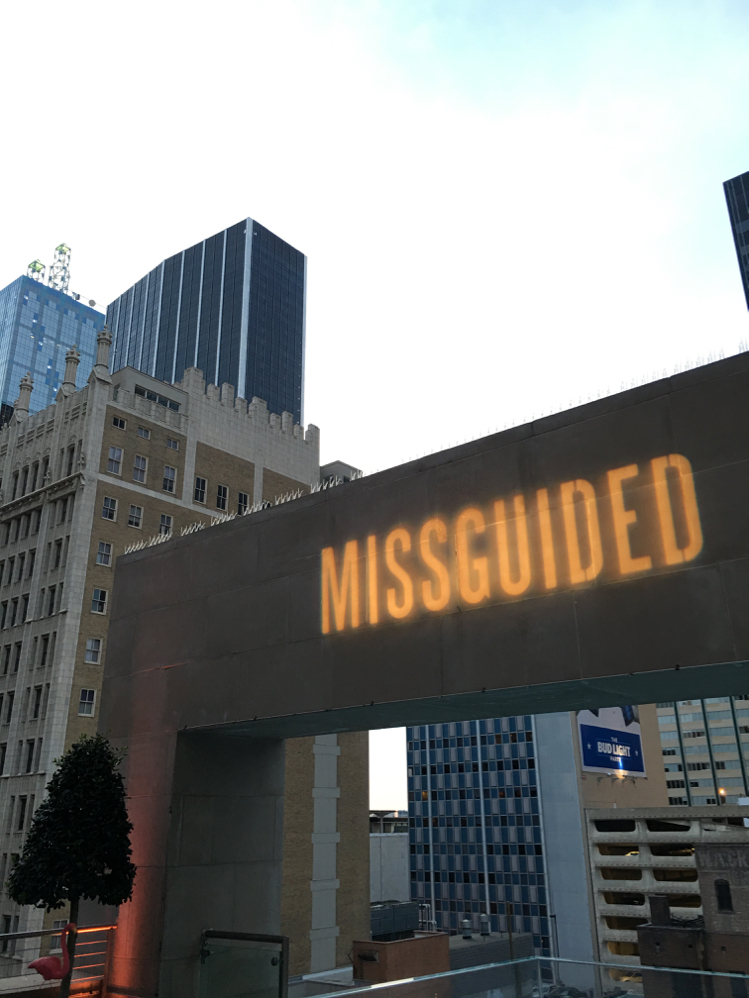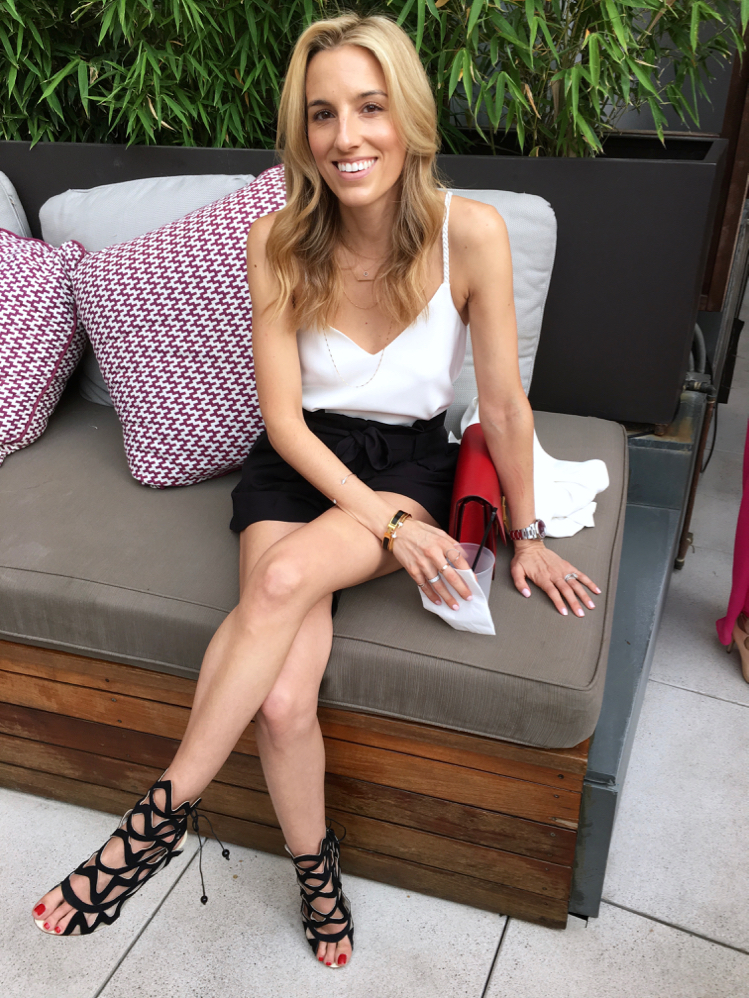 On the first night everyone gathered for a Missguided Pool Party at the Joule.
L'Agence Shorts // Derek Lam Top // Sophia Webster Shoes

Day 1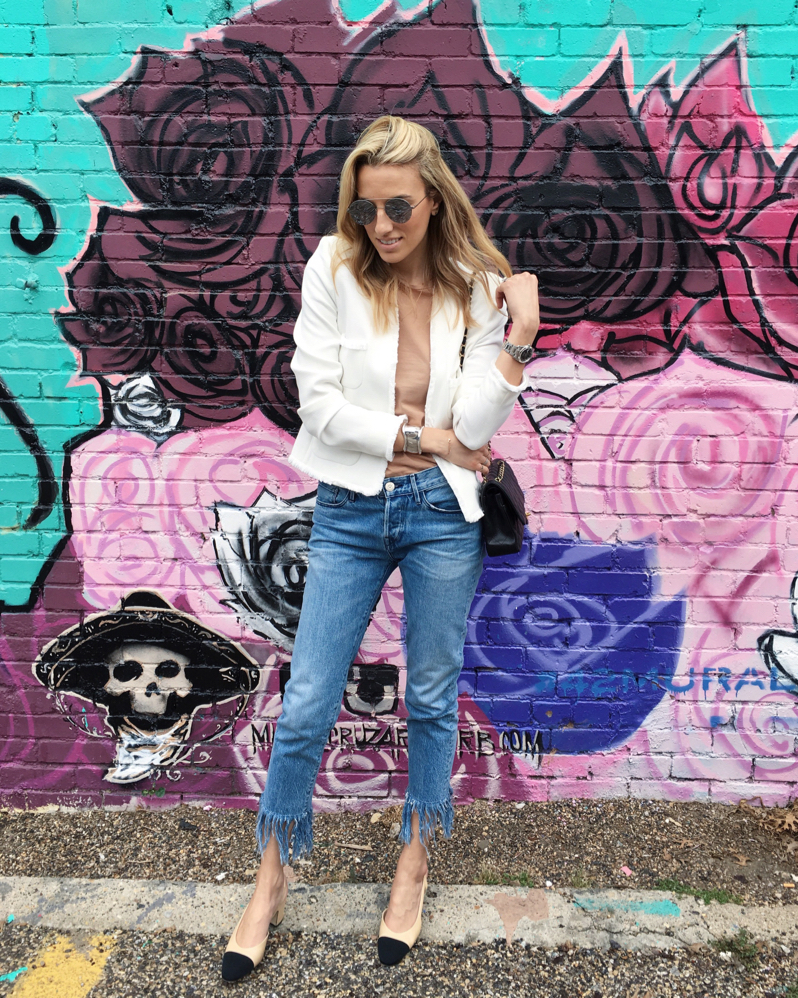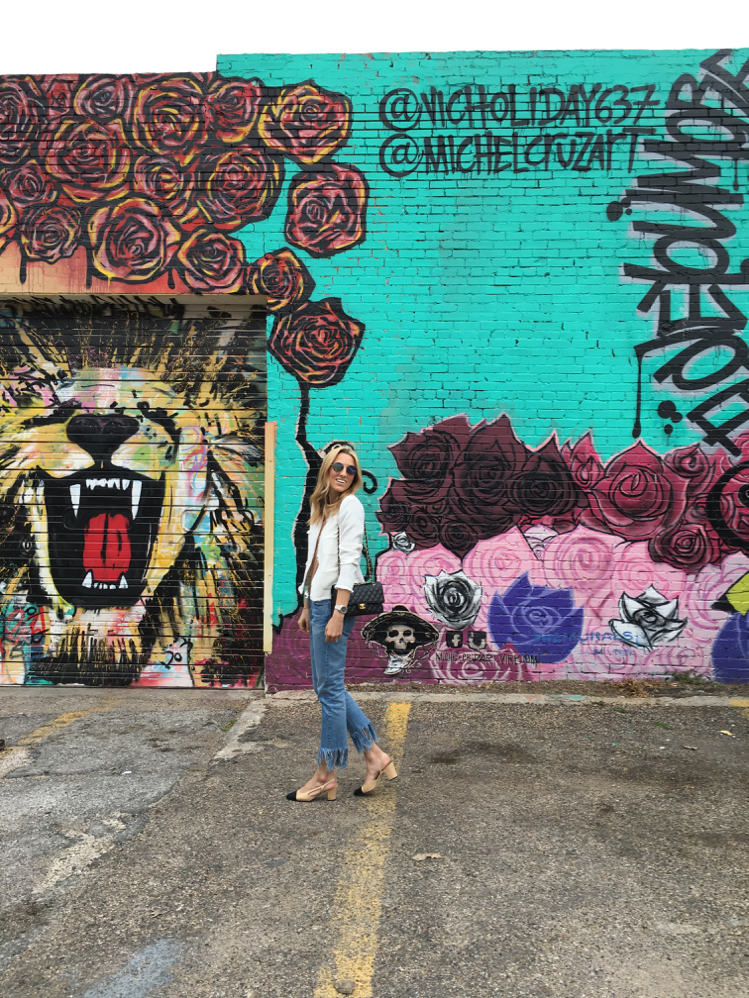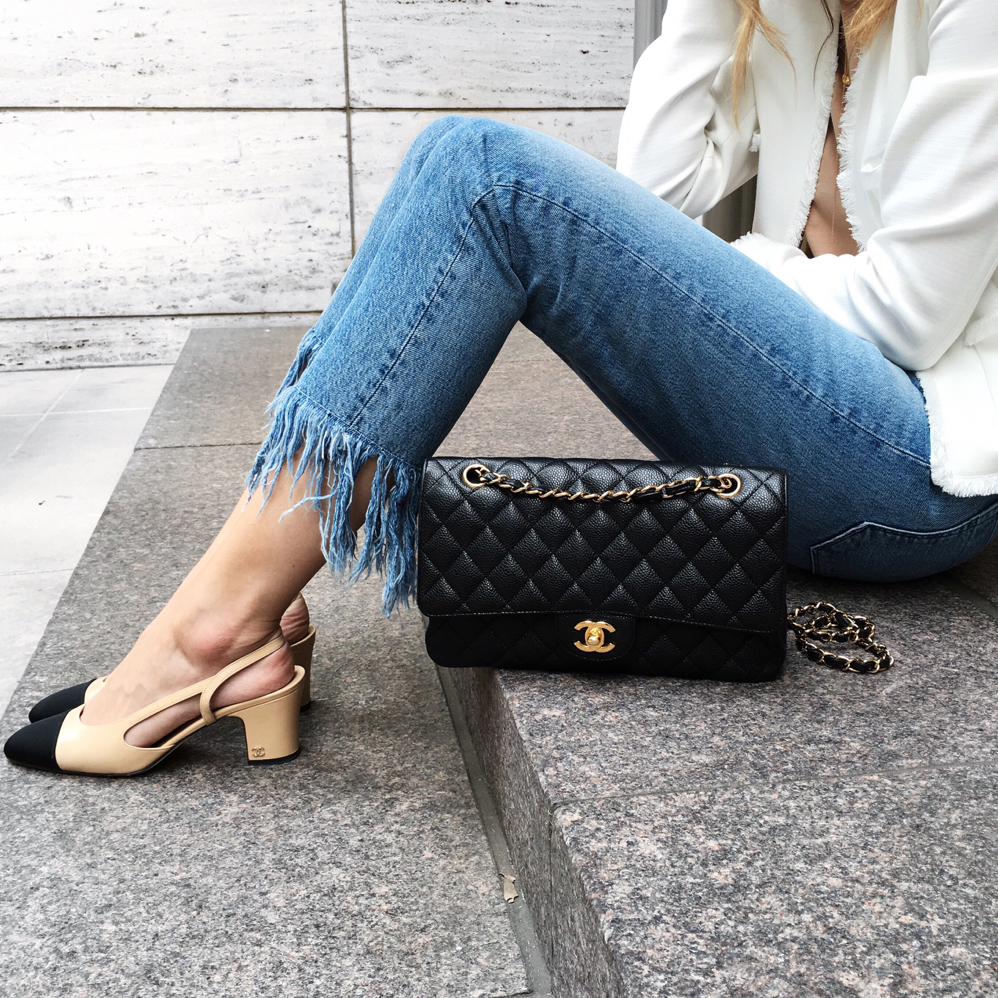 My #OOTD for a full day of classes. We had a mini break so we went to explore the 42 Murals in Dallas. They were all so cool but I particularly loved this wall so we snapped a few pics there.
3×1 Jeans // L'Agence Jacket // Acne Tee // Chanel Shoes and Bag // Gentle Monster Sunglasses // Jennifer Zeuner Necklace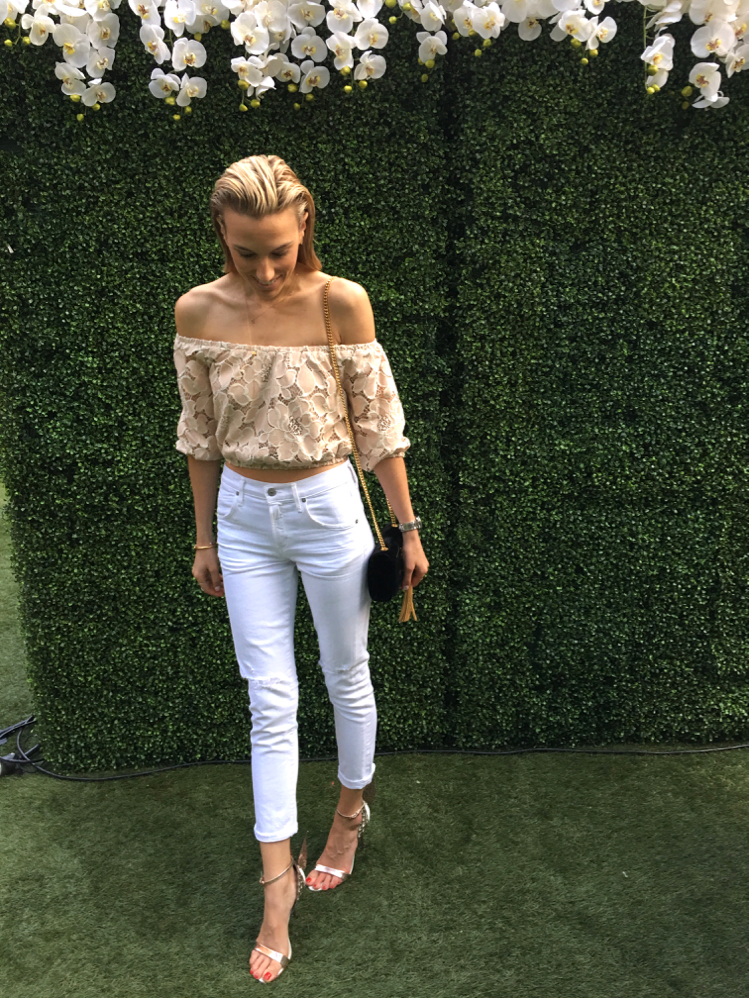 Garden Party look hosted by Joe Fresh.
Tularosa Top // Citizens of Humanity Jeans // Sophia Webster Angel Shoes // Saint Laurent Bag
DAY 2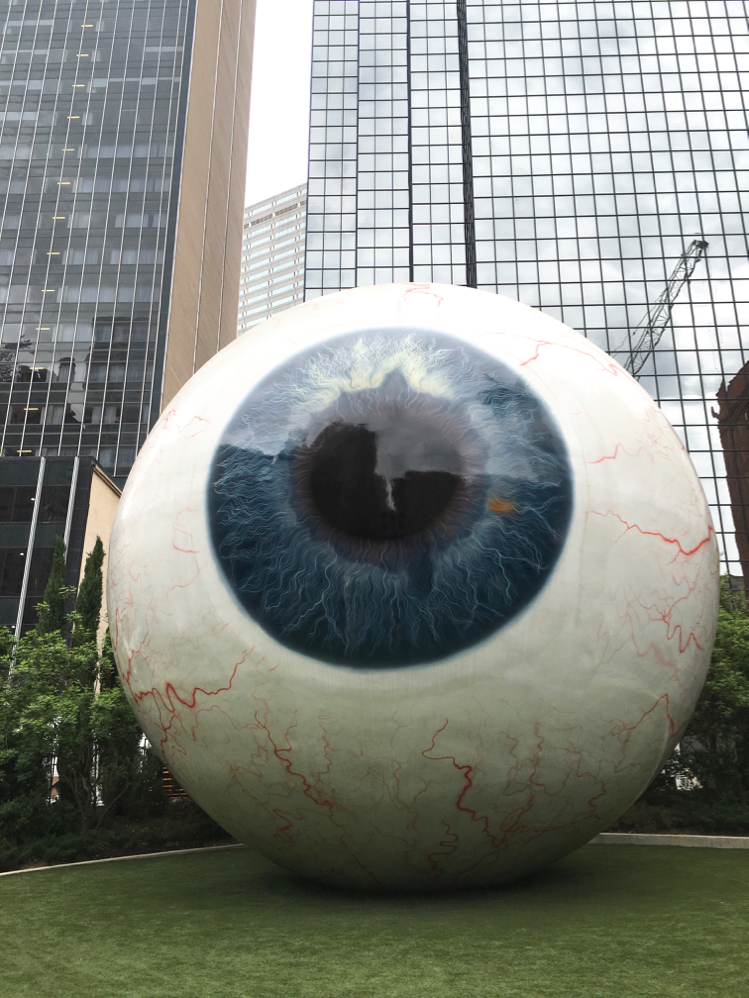 The "Eye" Sculpture – owned by the Joule Hotel is a 30-foot-tall sculpture by contemporary artist Tony Tasset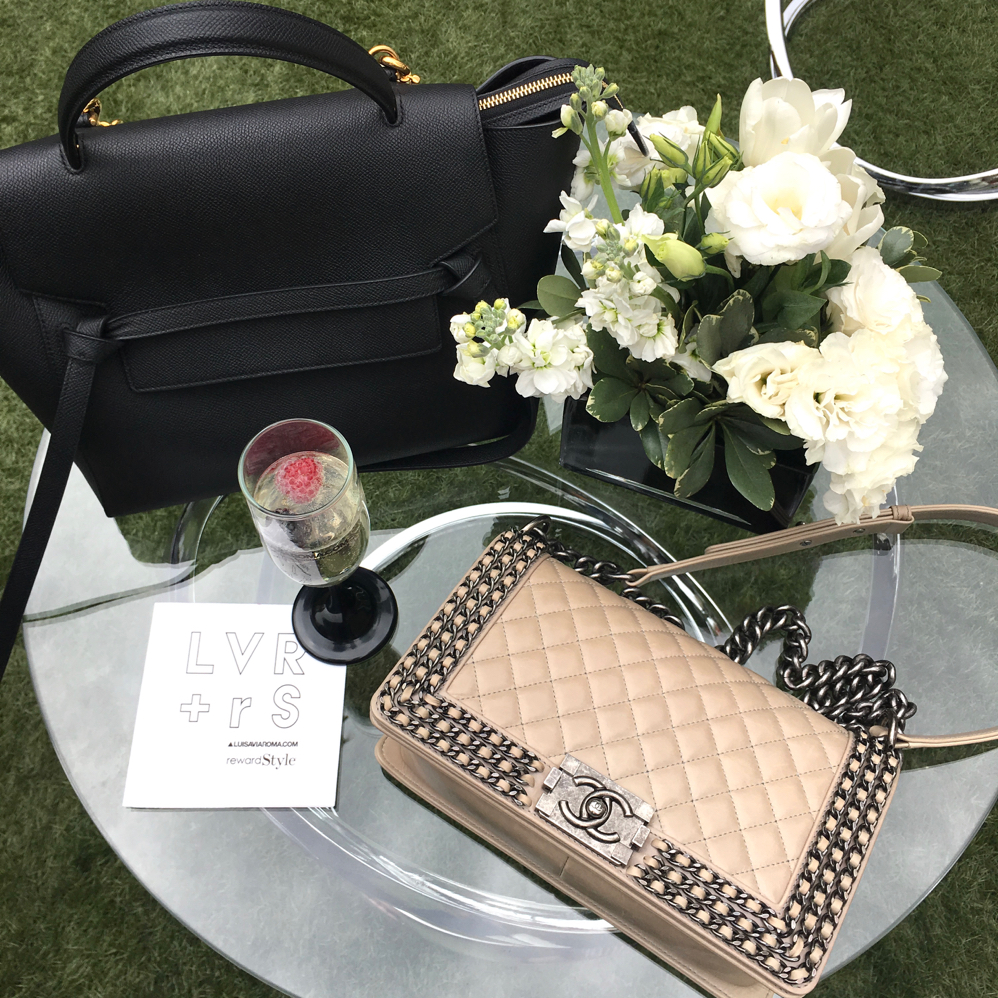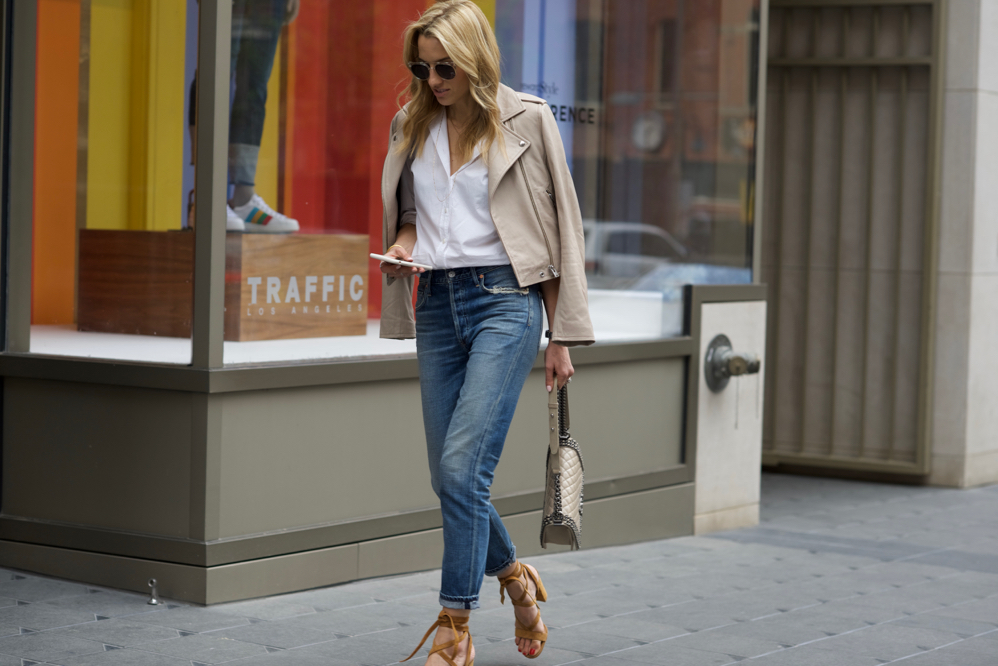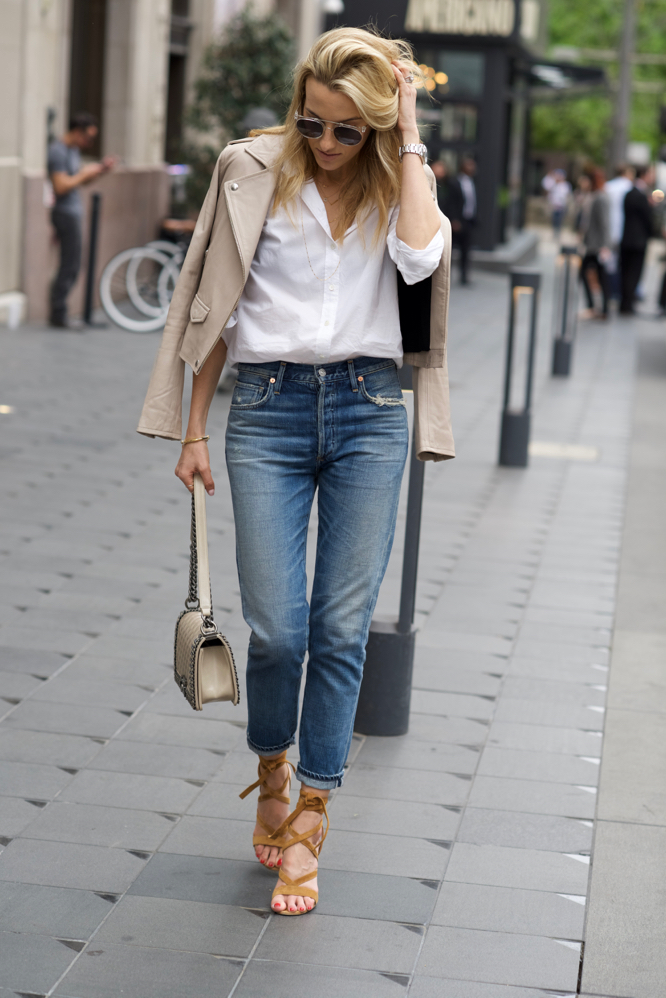 MY #OOTD for the Luisaviaroma lunch and a full day of brand meetings.
J.Crew Top // Citizens of Humanity Jeans // Chanel Boy Bag // IRO Jacket // Gianvito Rossi Sandals // Wonderland Sunglasses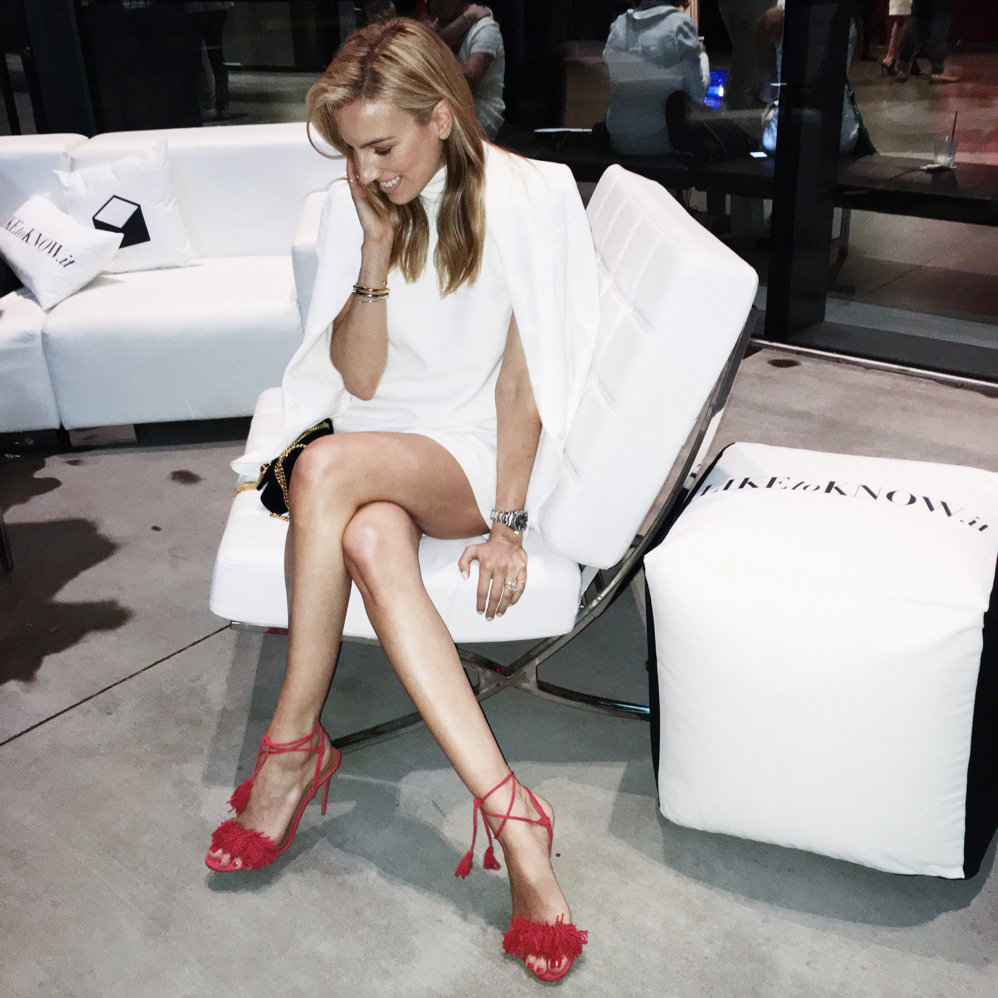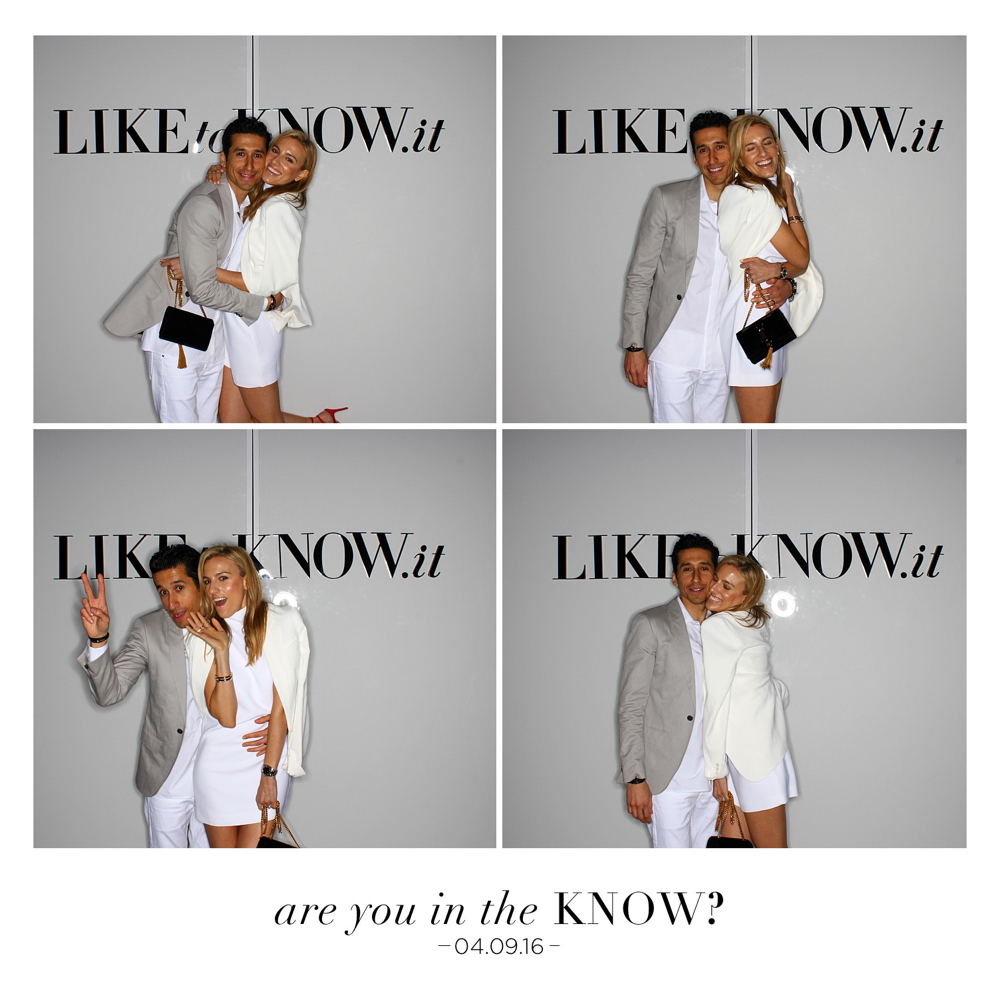 LIKEtoKNOW.it hosted a finale party on the last night. It was an all-white (en blanc) theme which was super chic. It was held at the Winspear Opera House in Dallas' Arts District. I loved the dance performances they had. It was epic!  You may have caught snippets of the evening on my Snapchat.
Keepsake Dress // Theory Blazer // Aquazzura Wild Thing Shoes // Saint Laurent Bag

Speaking of LTKI. Are you signed up to receive my emails when you like my photos on Instagram? If not you can do so by:
Following my Instagram (@lisadnyc) and signing up (only once) for LIKEtoKNOW.it
Liking my Instagram photos that have the LTKI links
Receiving ready-to-shop product links to your inbox
I hope you have a great weekend. Thanks for stopping by:)
xoxo
Lisa