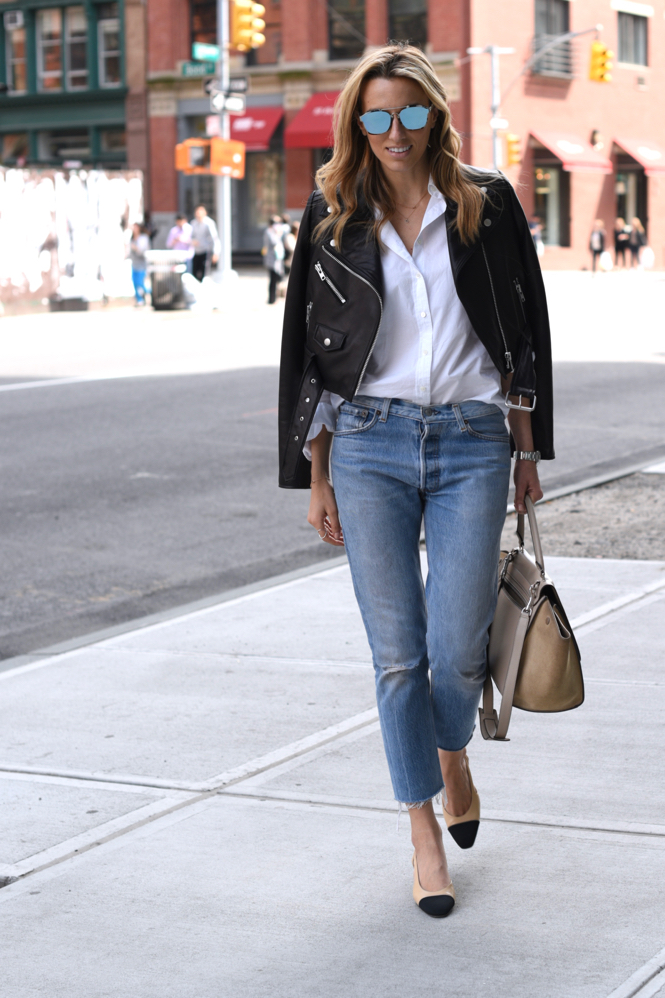 Hey Guys! Happy Wednesday:) I hope you are having a great week so far. It's been so busy this week and last week it rained every single day so I wasn't able to shoot for MBS. I was so excited when the sun peaked out this week. It's insane how much my mood shifted because of the weather. I'm so much happier when it's sunny and beautiful….LOL! Also last week on May 4th Adrian and I celebrated our 3 year anniversary. I have no idea where the time goes but I'm so happy to be married to my best friend:)
My style is very clean, effortless and comfortable. I walk A LOT and stand at work so for me my looks have to work for a variety of things happening in one day. I go from model fittings to blog meetings to blog events all in one day without changing my outfit. I sometimes bring an extra pair of shoes but lately I've just really been buying shoes that will work day to night and not kill my feet.
I spoke about this in my very first week of blogging….I'm a huge believer in CPW (cost-per-wear). I invest in wardrobe staples that I can wear over and over. Living in a city you always have to be very edited since closet space is so limited. I clean out my closets often since I love doing it and I find I rarely get rid of quality, chic pieces which is why I continue to purchase these pieces.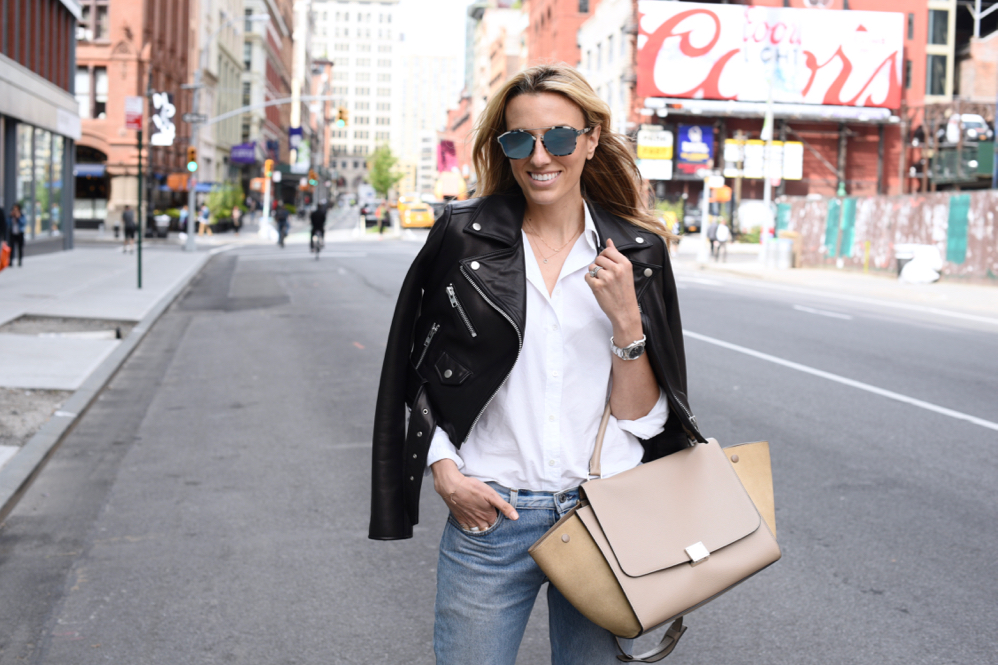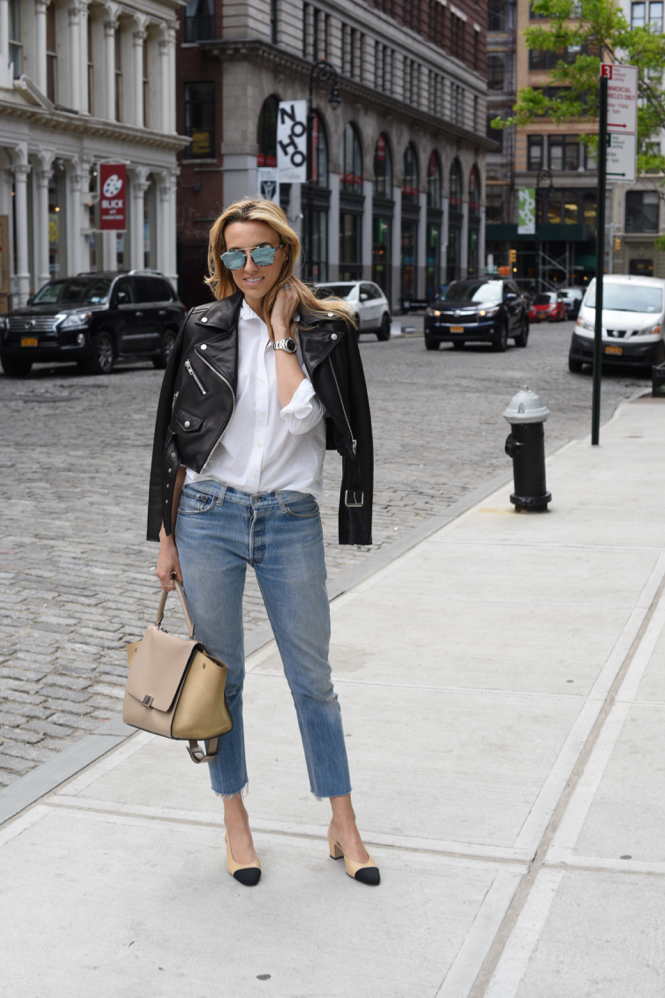 This OOTD is just that…an accumulation of great wardrobe staples pulled together for an easy, effortless look. I think every girl should invest in a leather jacket. This Lookast cropped black jacket is less then $1000,which is rare for high quality leather. A white button down is also a staple and this J.Crew top I wore is one of my favorites. I own a variety of jeans in all different washes and fit styles. Lately I've really been into vintage denim. Jeans will alway be relevant so investing in great quality favorites will really never go out of style. I paired my outfit with Re/Done vintage Levi's and Chanel slings. I added my dune color Celine bag and Dior "Abstract" sunglasses to complete the look.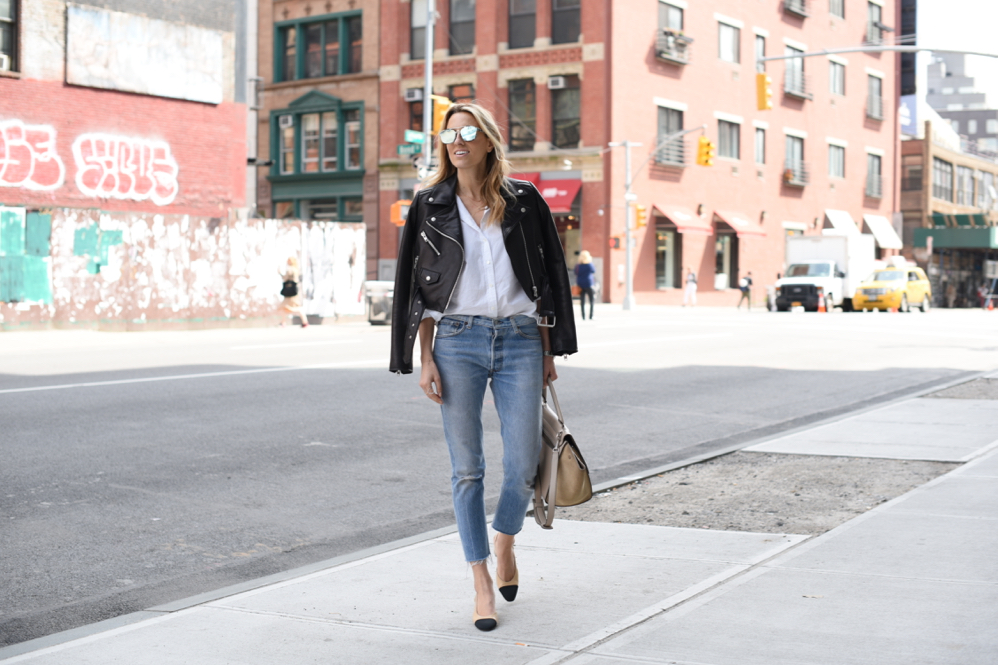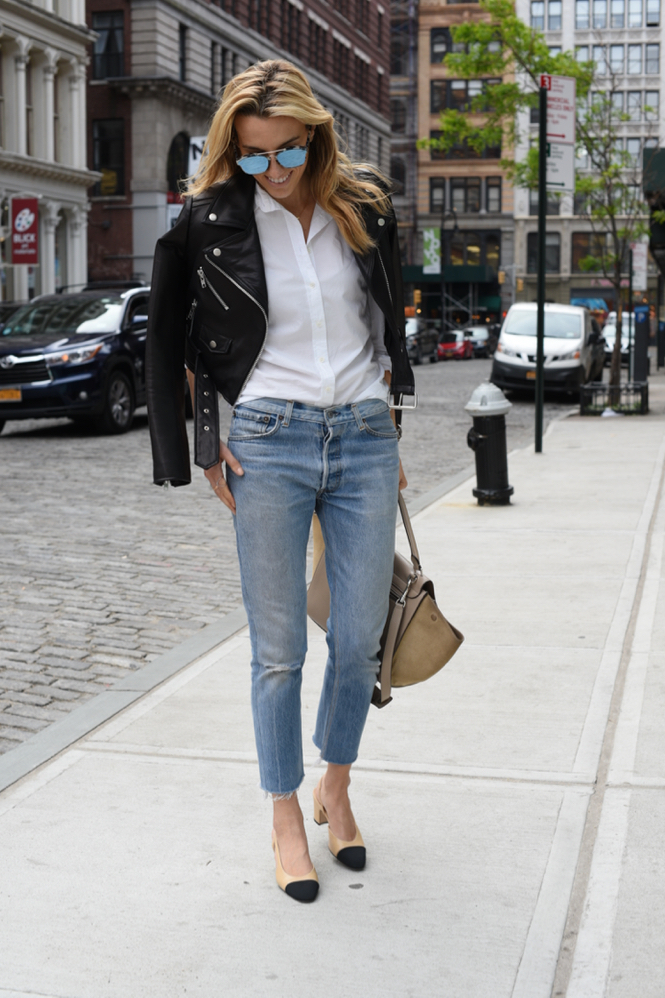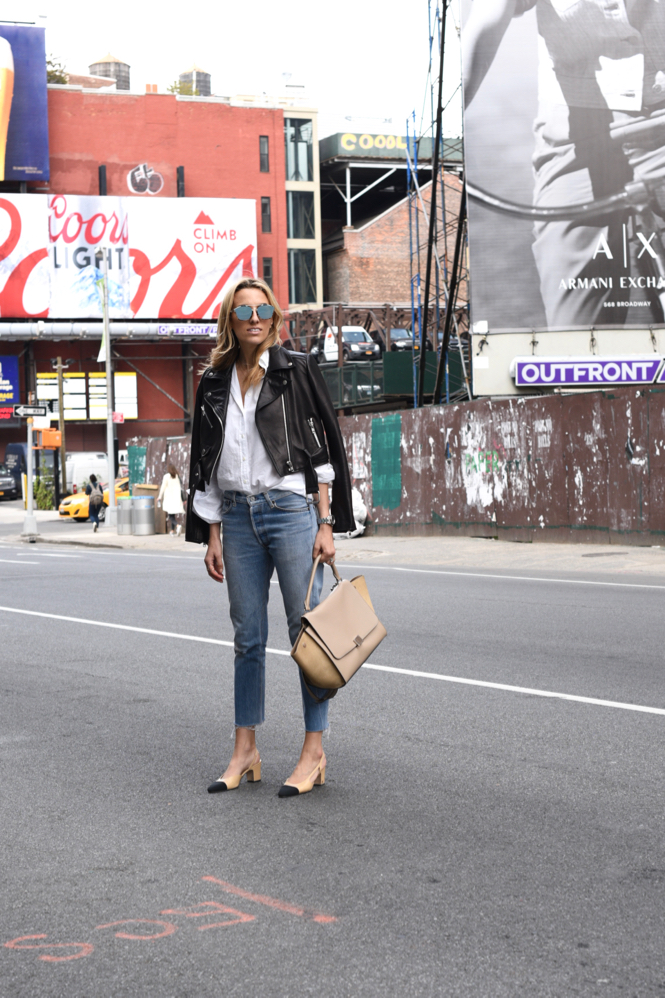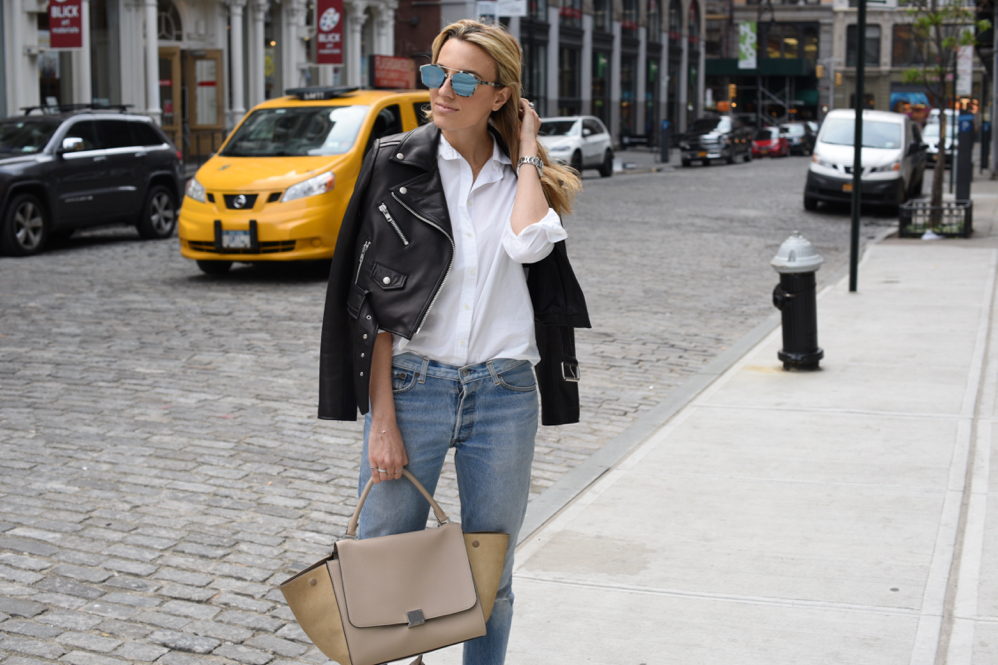 Everyone asks me if these Chanel shoes are comfortable and I have to say I wore them all day and even modeled at Thom Browne and Khatie in them for the time I was there and had no issues. I've worn them so many times already because I'm obsessed…they are gorgeous!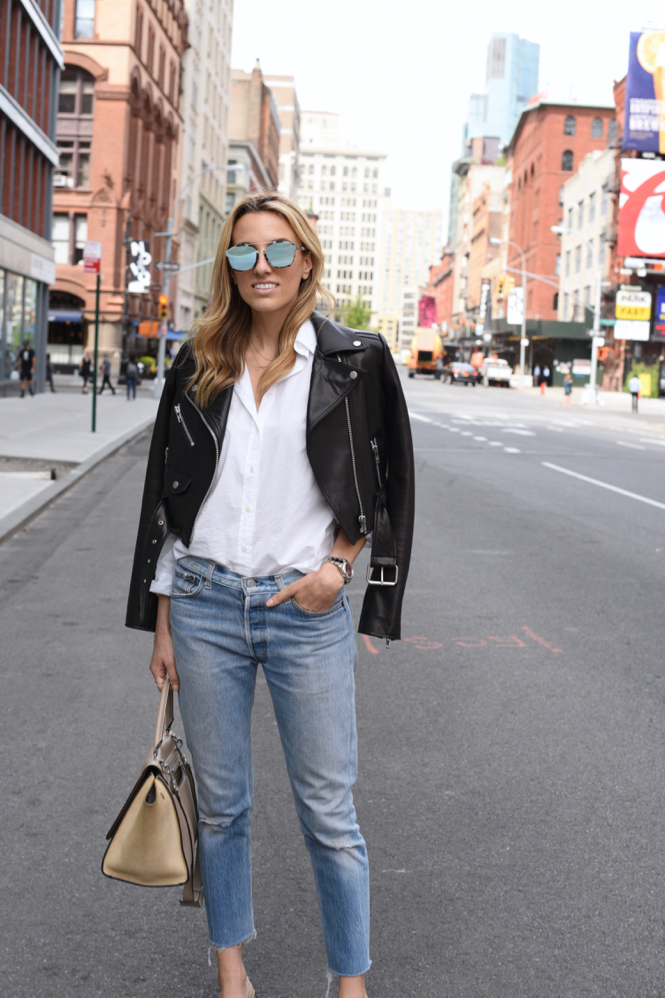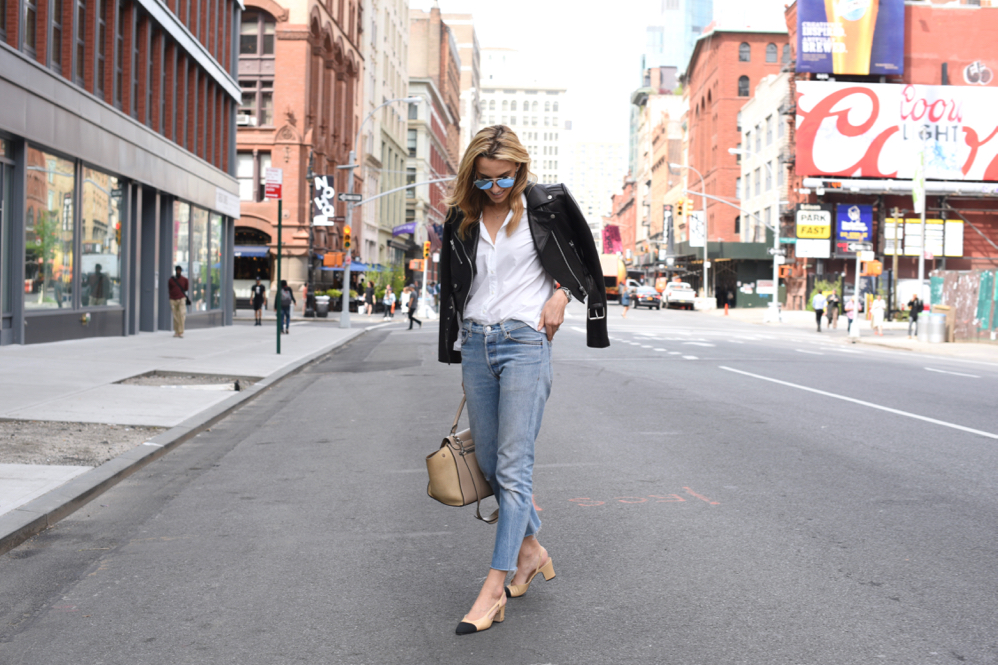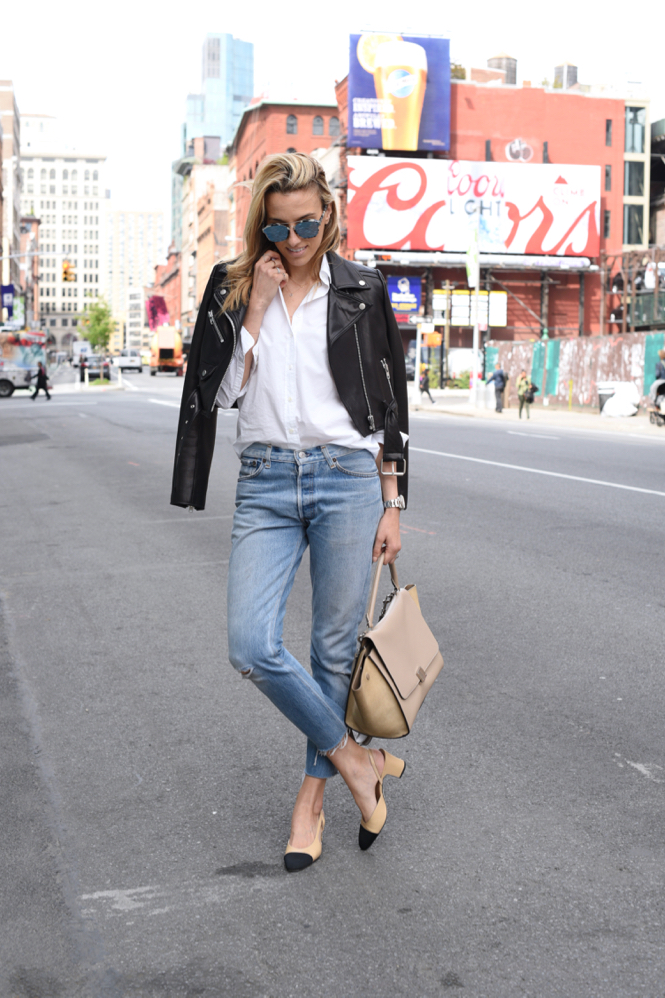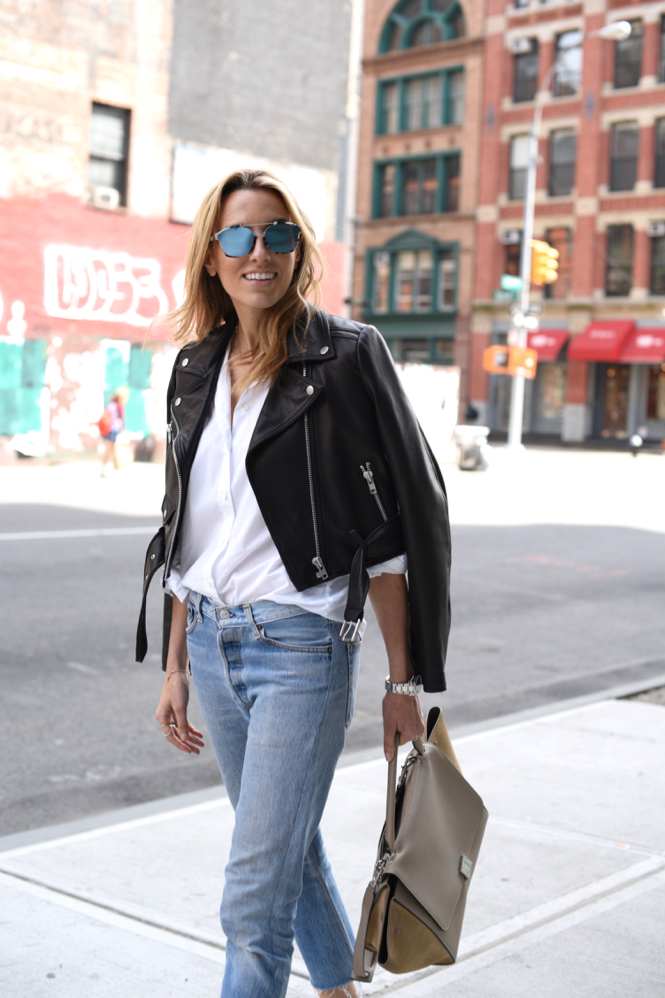 Photos by Adrian Cahue
Fit Notes:
Jacket – Size small
Jeans – Size 25. Meant to be worn baggy.
Shoes – Normal size
Shirt- Size small
We are leaving for Mexico later this month so make sure you are following along on Instagram and Snapchat (@lisadnyc) for my daily posts. I hope you have a great day! Thanks for stopping by:)
xoxo, Lisa
Jacket: Lookast
Top: J.Crew
Jeans: Re/Done
Shoes: Chanel
Bag: Celine
Sunnies: Dior
SHOP THE LOOK: