Hey Guys! I couldn't be more excited to tell you where we are off to for our next adventure. We are headed to Venice, Italy then to the French Riviera. Both places have been on my bucket list so as you can imagine I couldn't be more thrilled to be going at the end of this month. If you have any recommendations I would love to hear them.
Stay tuned for updates and make sure you are following along on Instagram and Snapchat (both username: @lisadnyc) so you don't miss anything. Also on my Facebook page I will be starting to do LIVE videos since everyone keeps asking for more and more videos. Lots of exciting things happening! MBS would not be possible without all of you so I feel super grateful for every single one of you:)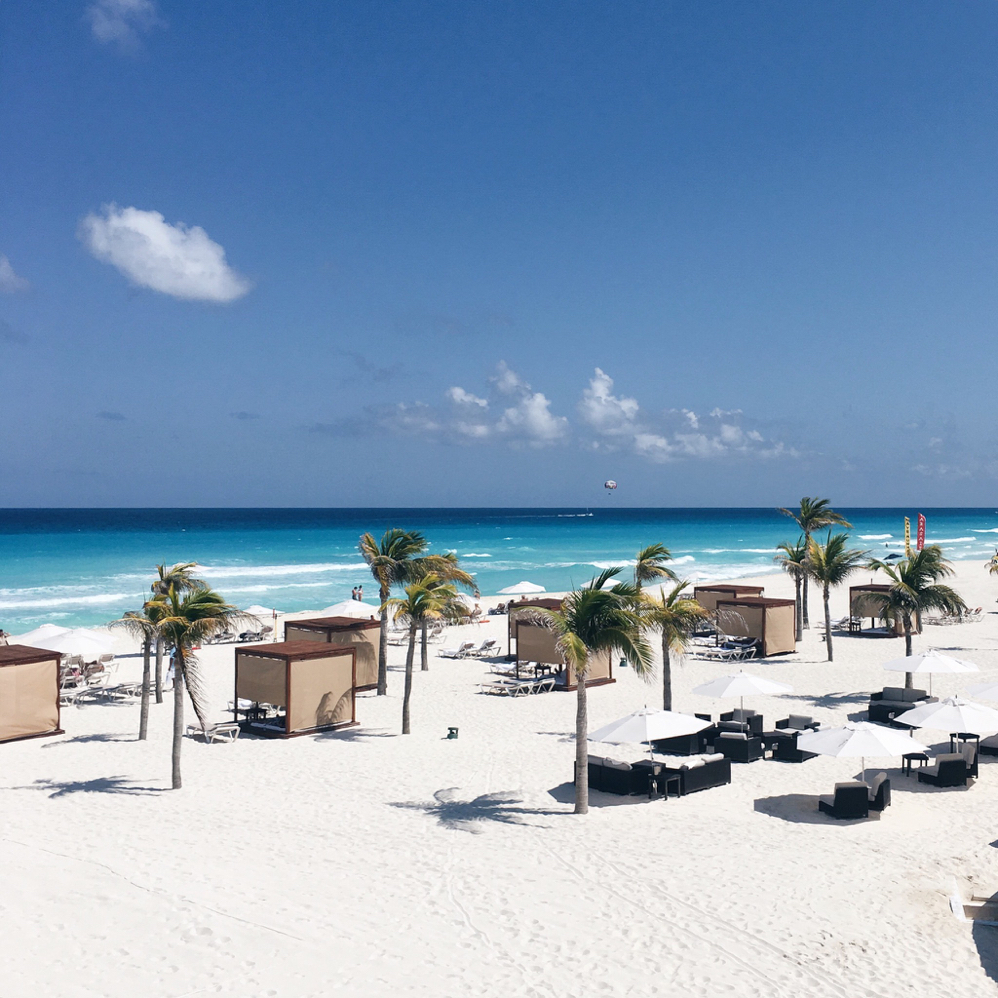 We went to Cancun, Mexico for my brother's wedding. We had the best time! We stayed at Le Blanc Spa, which I highly recommend. This is what we woke up to everyday…paradise!! The beach, service, spa, and food were all excellent at this place. I really have nothing but positive things to say about it!
MIND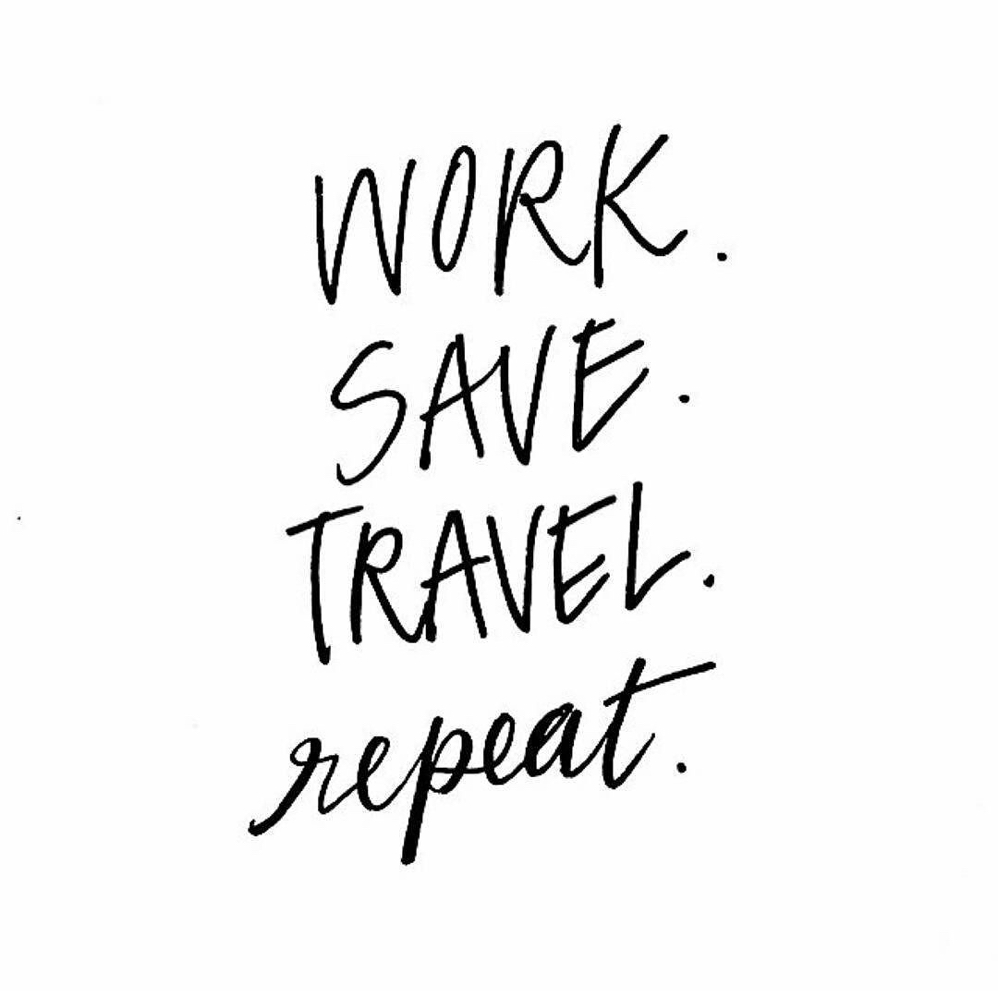 I've always loved to travel! I especially love immersing myself into new cultures and seeing how others live. It really opens your mind to a different perspective and makes you feel grateful for the life you get to live. I'm all about living in the moment and having YOLO epic memories!! I can't wait to travel more and explore places I've never been.
BODY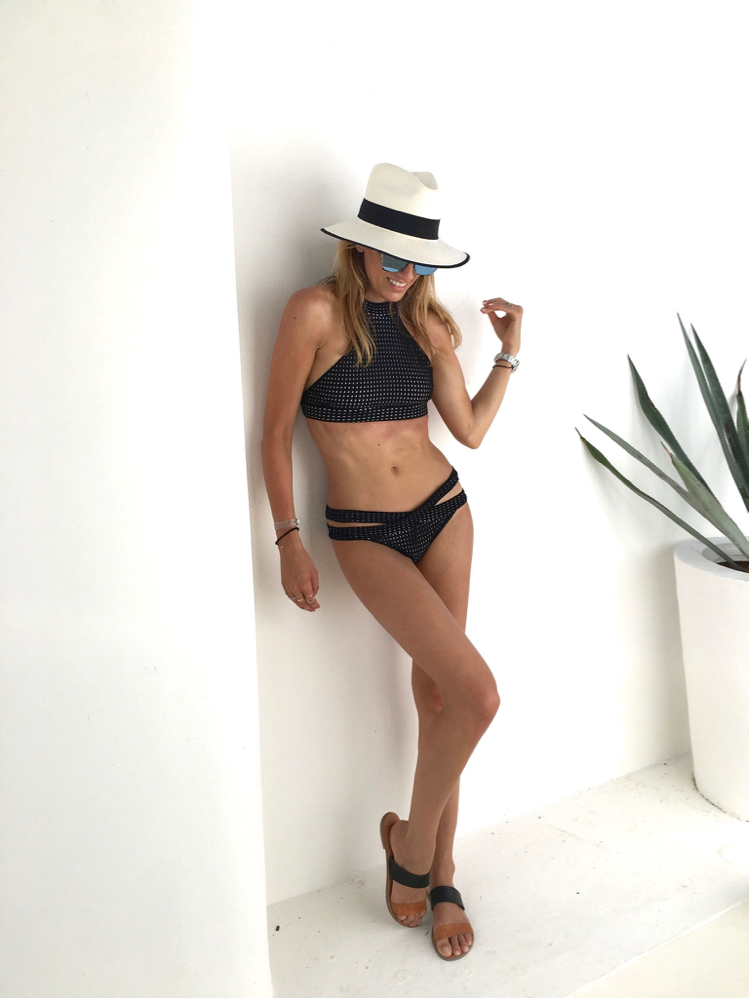 Summer is upon us so that means so is bikini season! For me I have to stay bikini ready 365 days a year because of my fit modeling career. I don't believe in dieting but I do believe in staying active and eating healthy. If I know I'm going on a beach vacay, like this one in Mexico, then I increase my workouts and won't over indulge as much right before I leave. I think it's important to find something that works for you. Dancing really works for my body and it's super fun, which is key to staying consistent! I place 2 lb. ankle and wrist weights for added resistance. I highly recommend Tracy Anderson's workout DVD as well. It's all about feeling great and for me eating healthy gives me so much energy and keeps me feeling confident in a bikini.
SWAG
Day 1 – Beach Swag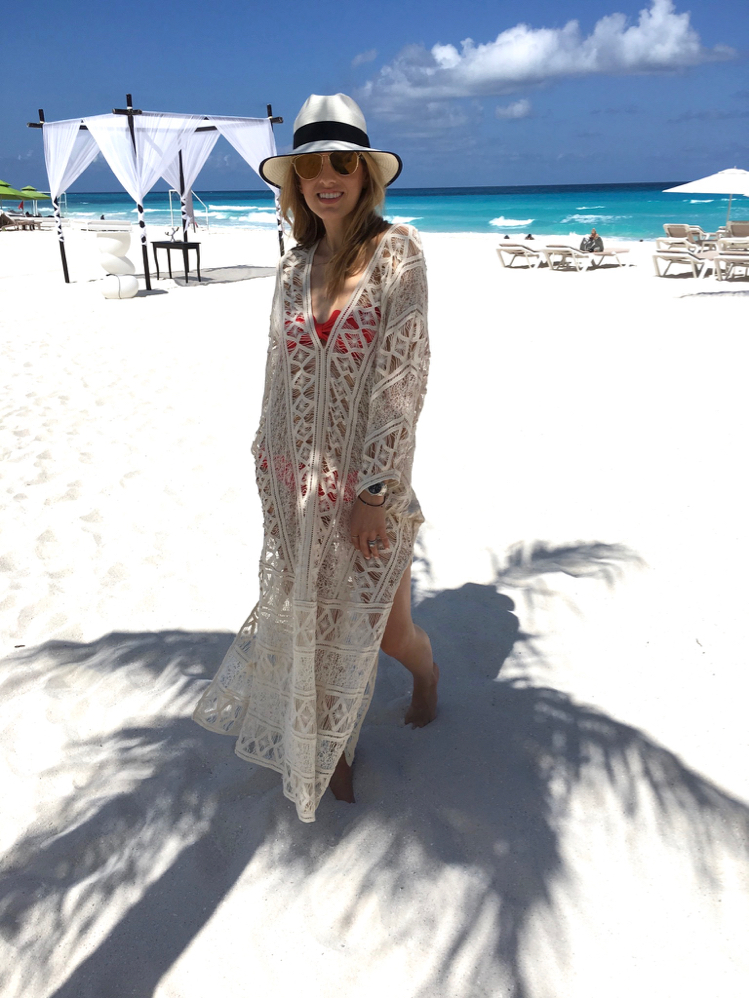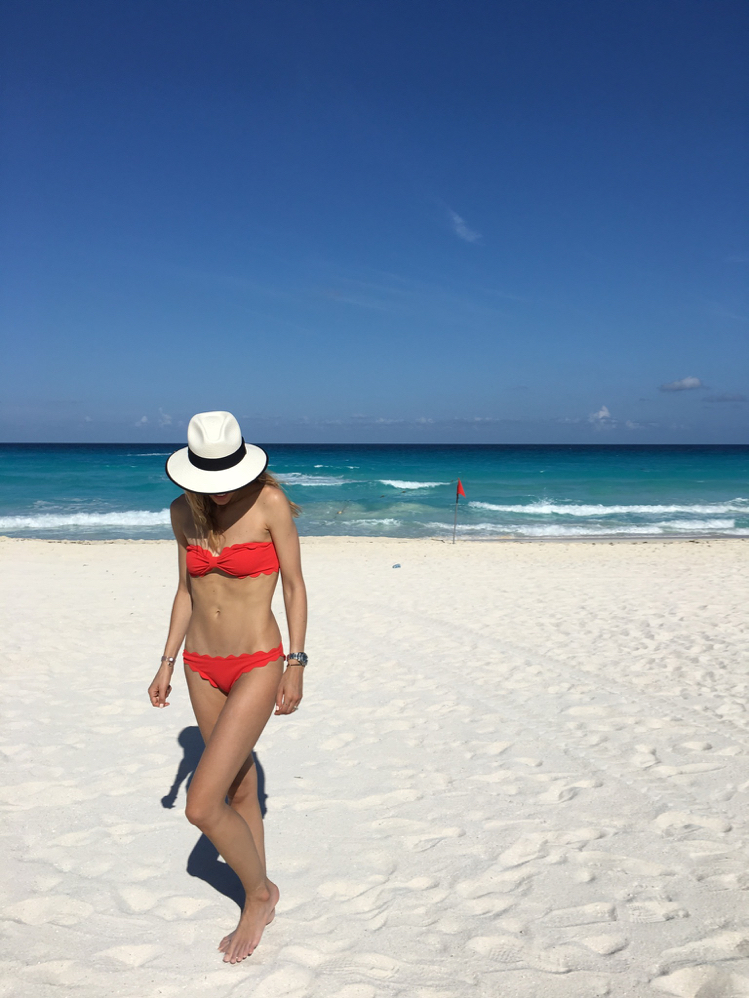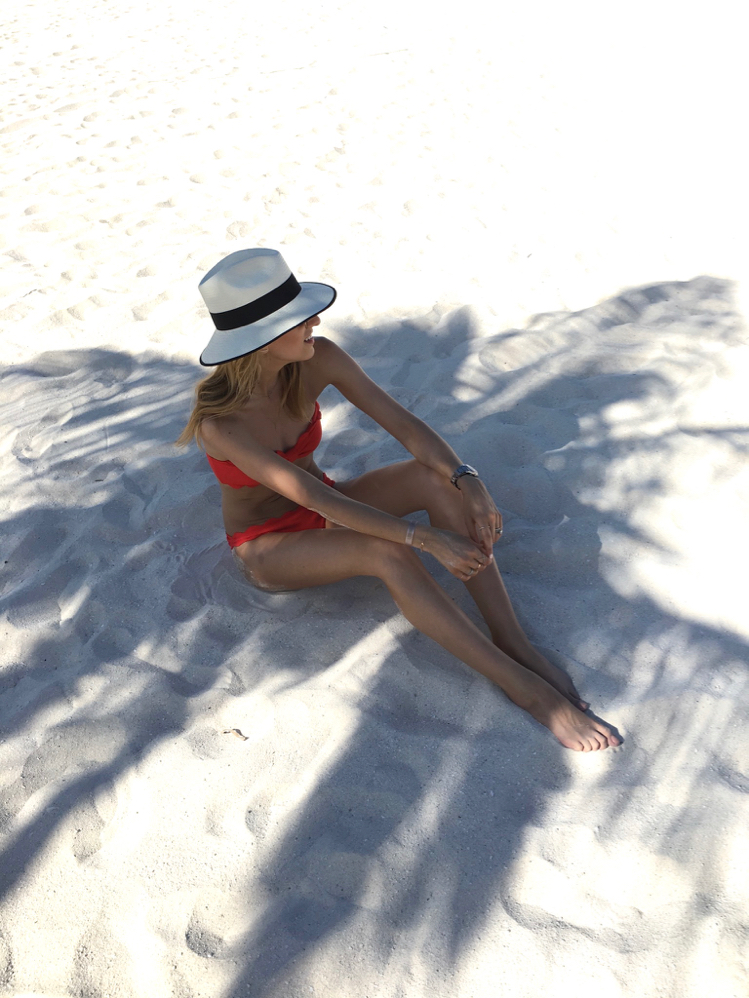 Day 1 – All White Beach Party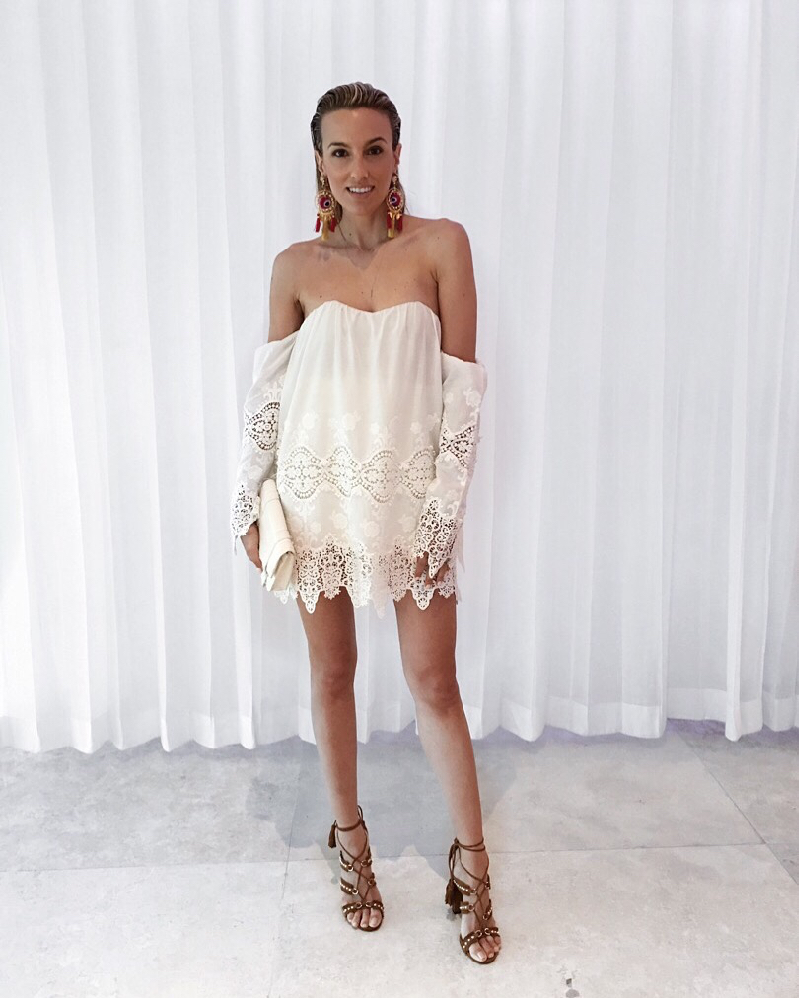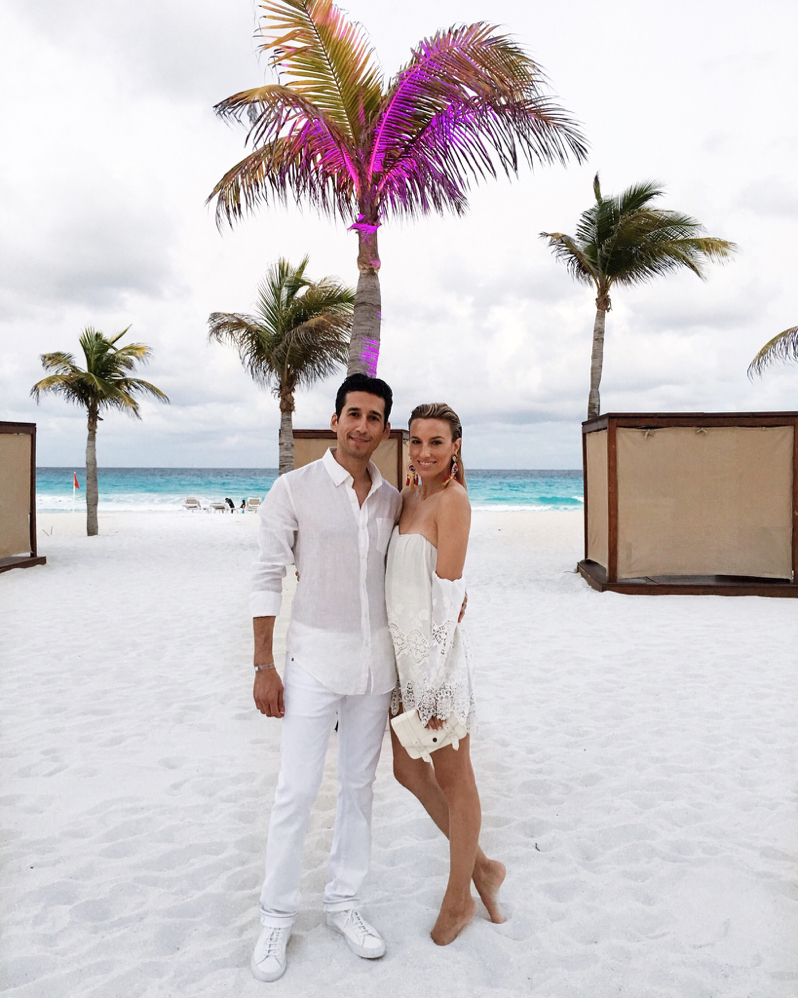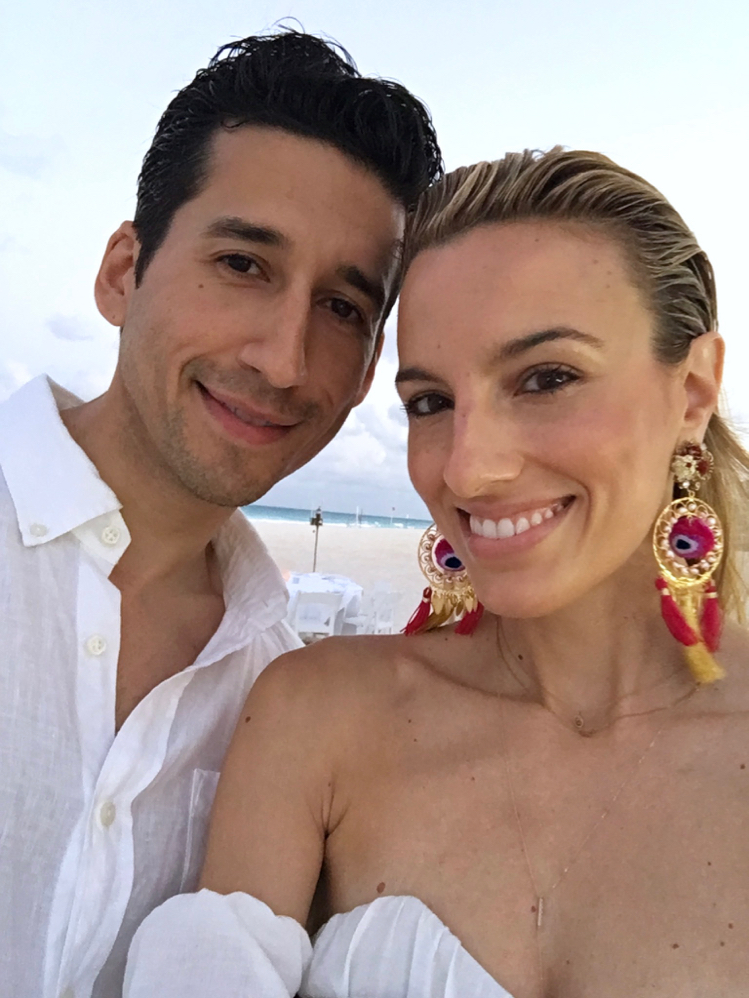 I'm obsessed with these statement Mercedes Salazar earrings. They worked perfectly with the white dress.
Day 2 – Beach Swag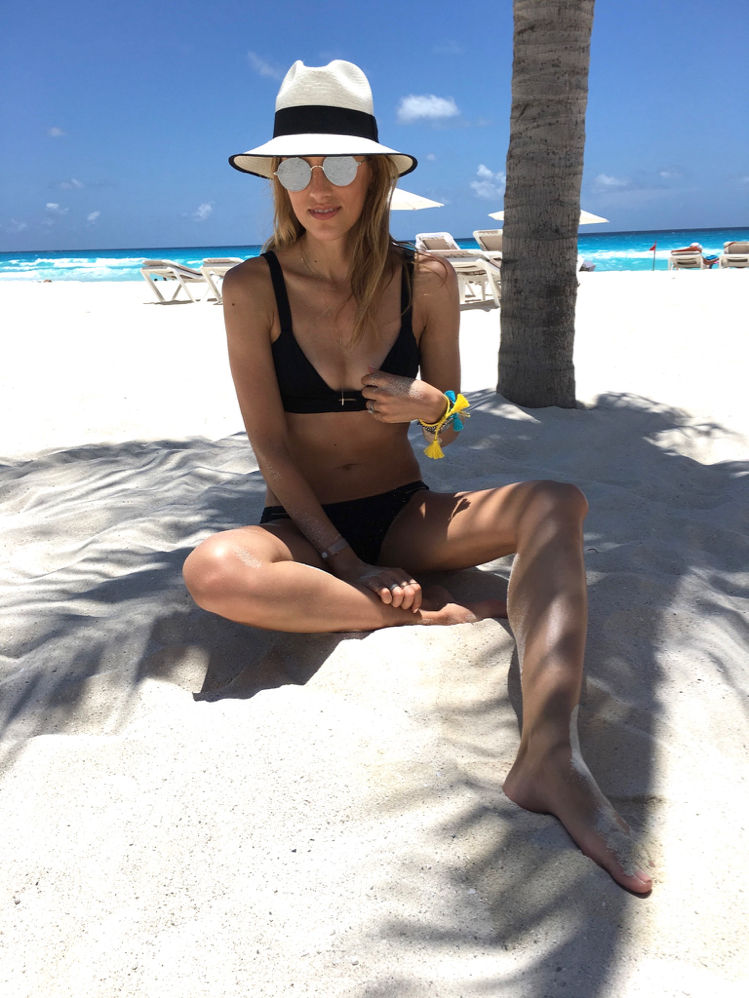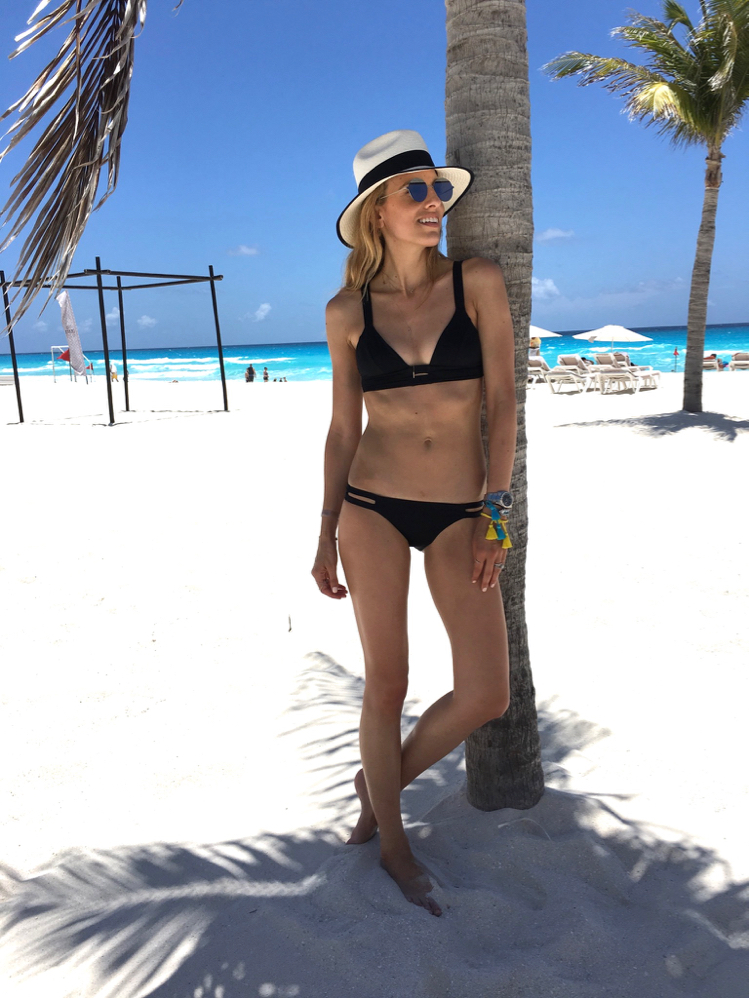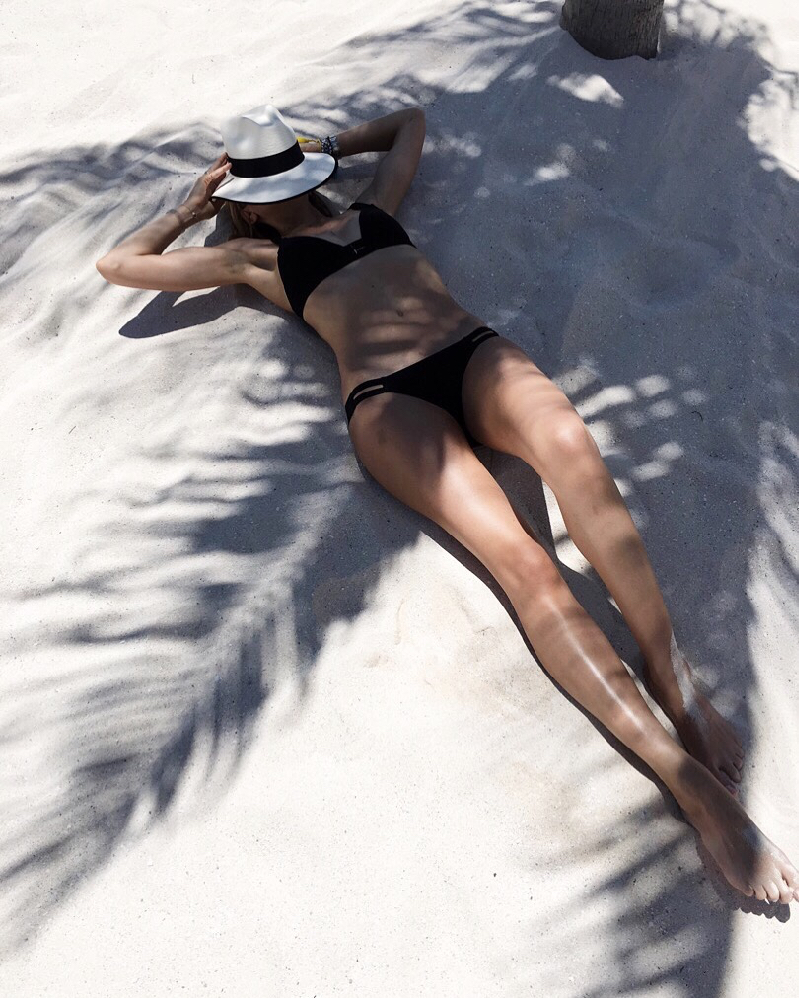 Clearly I loved this palm tree. The shadows created perfect iPhone snaps!
Day 2 – Rehearsal Dinner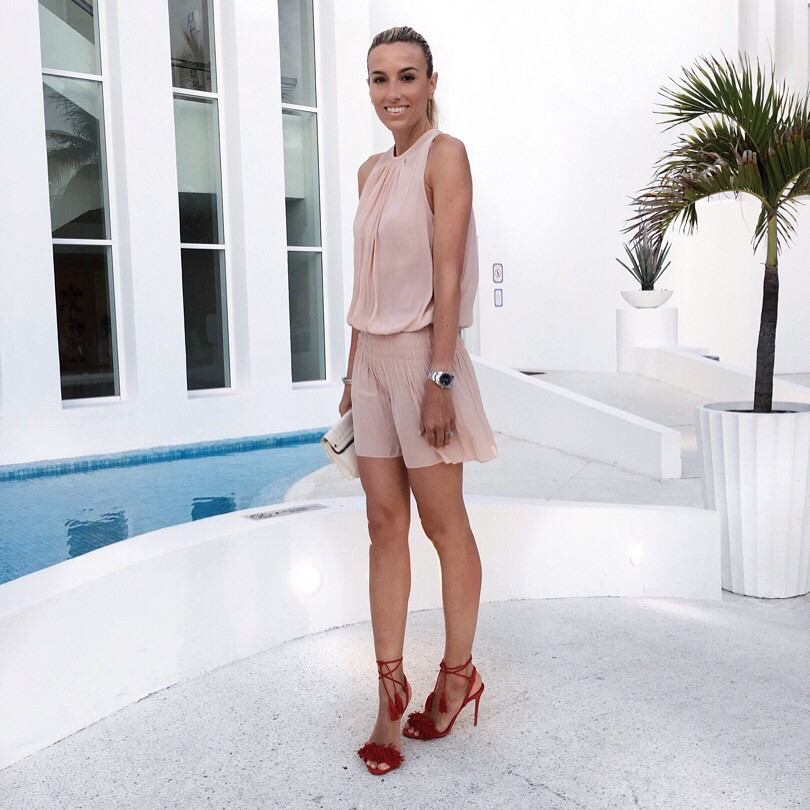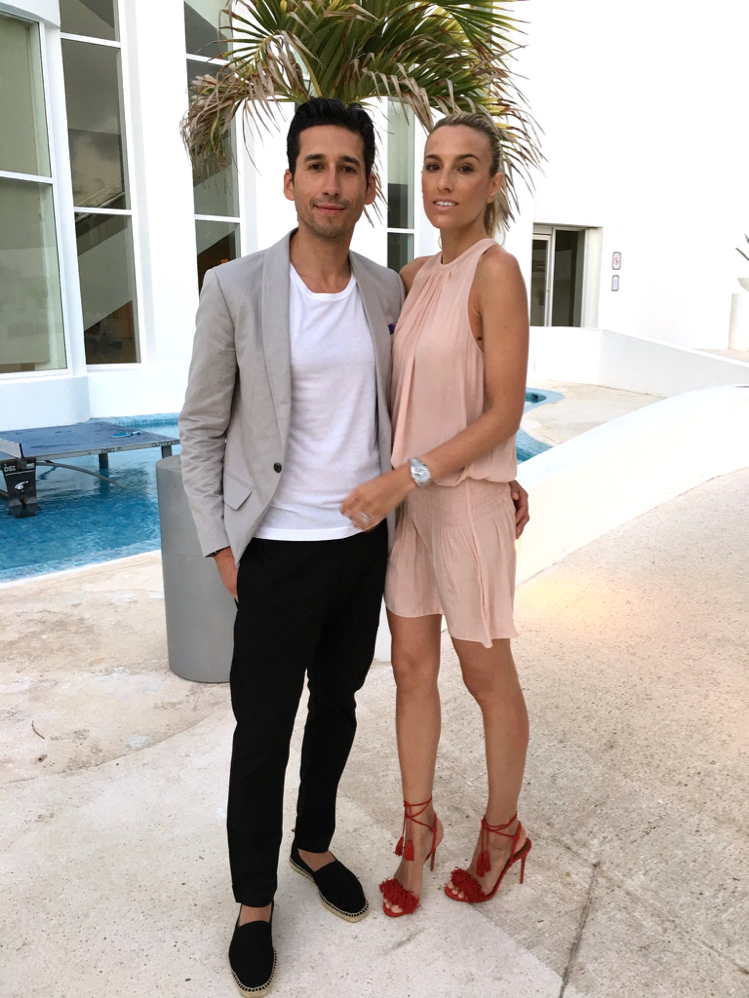 Day 3 – One Piece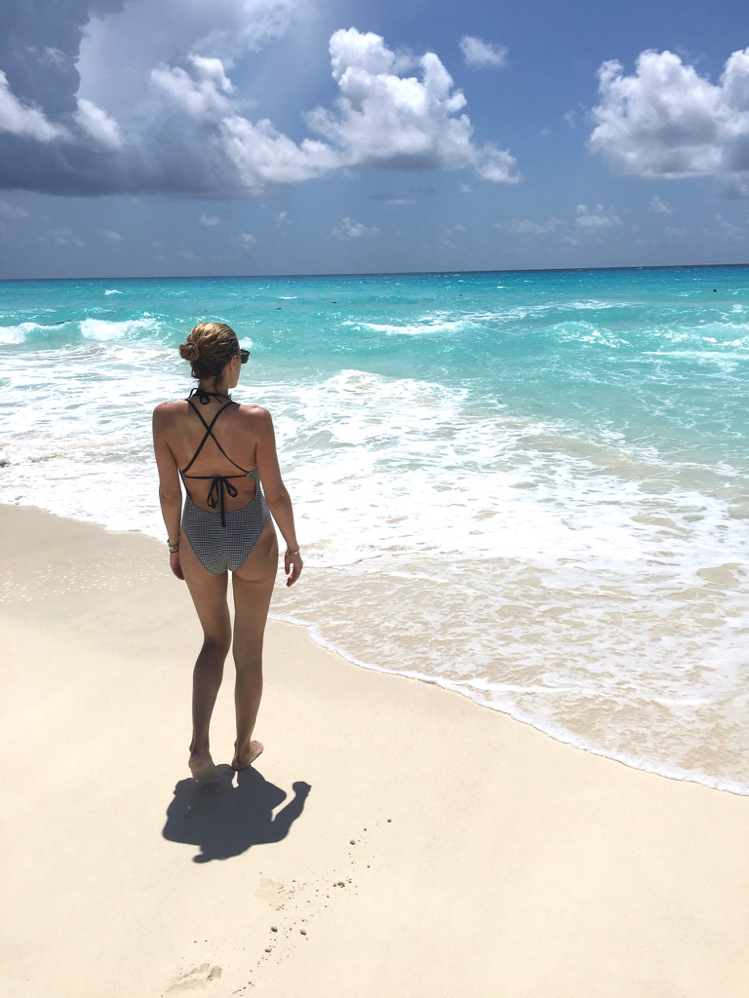 Day 3 – Wedding Day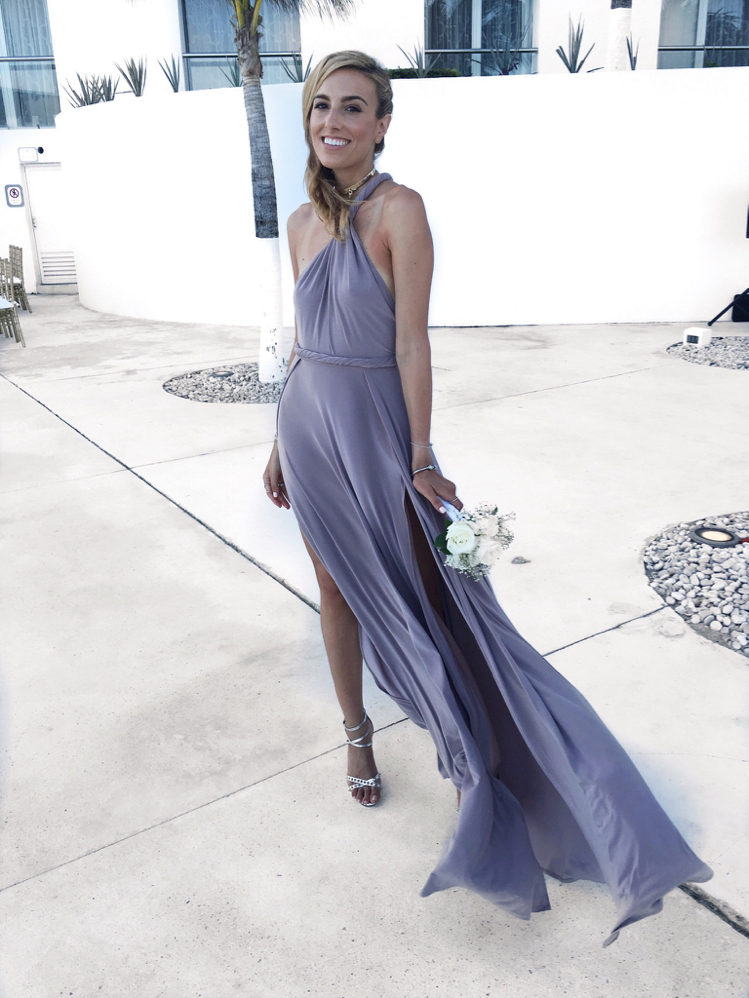 Day 4 – Sunday Funday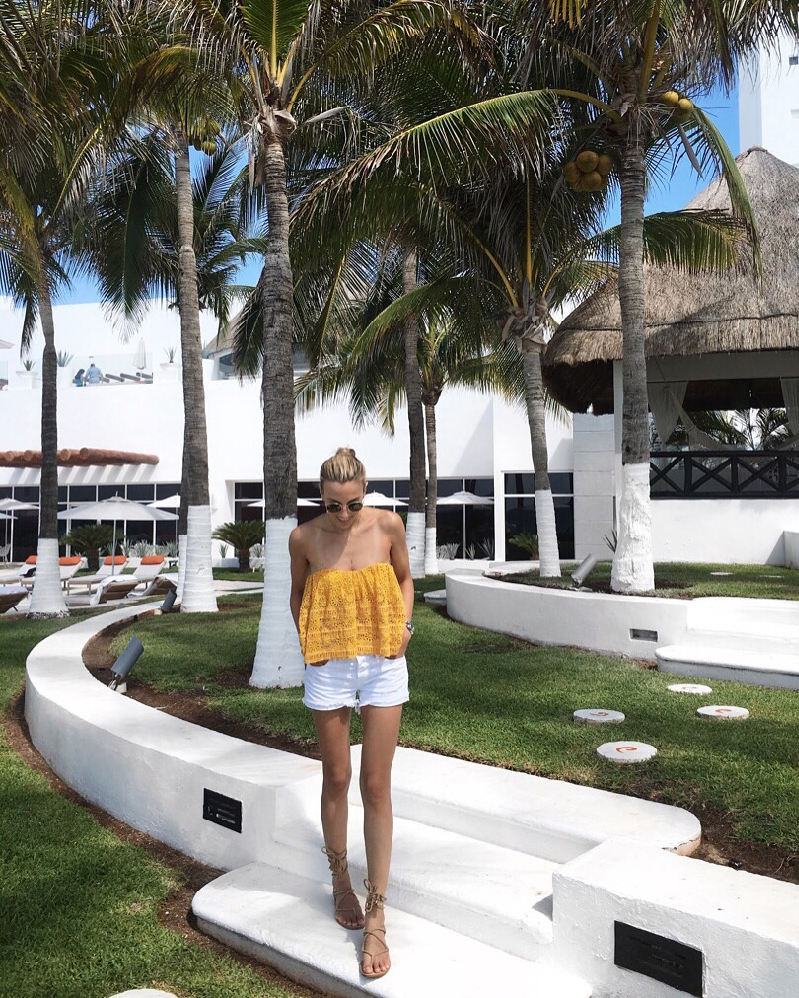 I've really been into yellow lately and thought this #OOTD worked perfectly against the backdrop.
I love this striped off the shoulder Apiece Apart top. I will be rocking it again soon! I also love these Vanessa Mooney earrings. They are super lightweight.
I hope you have a great day! Thanks for stopping by:)
xoxo, Lisa