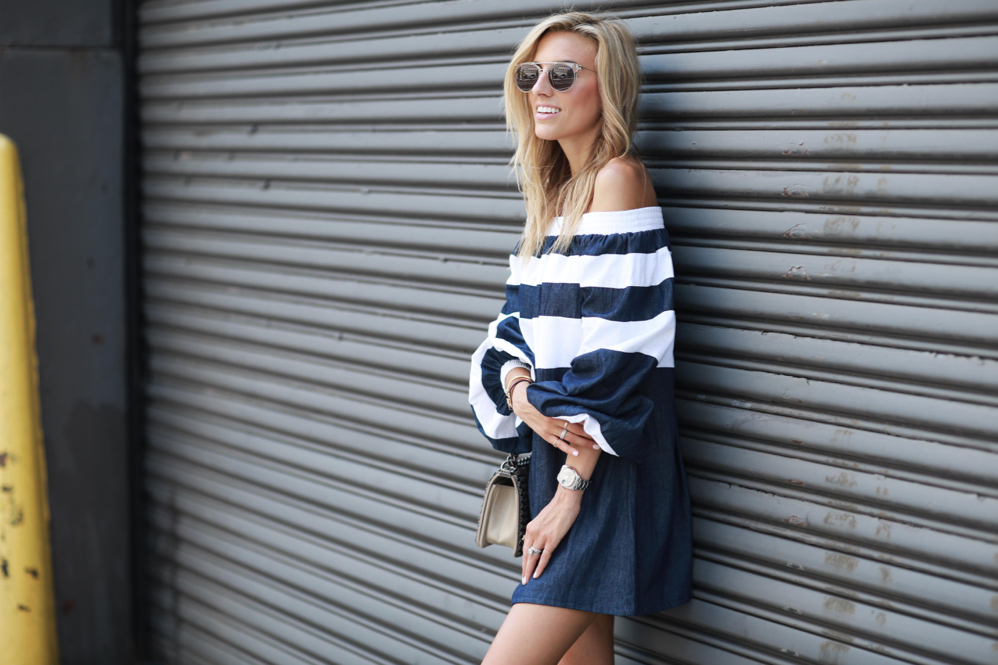 "Courage is not the absence of fear; it is acting in spite of it." -Mark Twain
Hey Guys! I want to take a second to say THANK YOU so much for the incredible feedback I've received from my Snapchats (@lisadnyc) lately. I started to do more "life lesson" posts as I feel I used to be more into that and then I stopped because I didn't feel like anyone really cared. Now, I just feel that in the blogger space it's even more important than ever to be authentic, real and vulnerable. Honestly, I was a bit apprehensive about being so honest about my brother's tragic passing but it has shaped my life so it's hard not to talk about it. I've always been super into quotes, positive thinking and living life to the fullest. This experience, though tremendously difficult and sad, has really focused my life on what matters most. I feel the connection I have with you all far exceeds anything else. It's this connection that motivates me to continue blogging and keep putting myself out there in this way. I'm truly blessed that this is where my life is at this moment and I know it might sound trivial but I seriously can't thank you all enough:) I hope you feel the vibes through everything I post because at the end of the day that truly is my intention.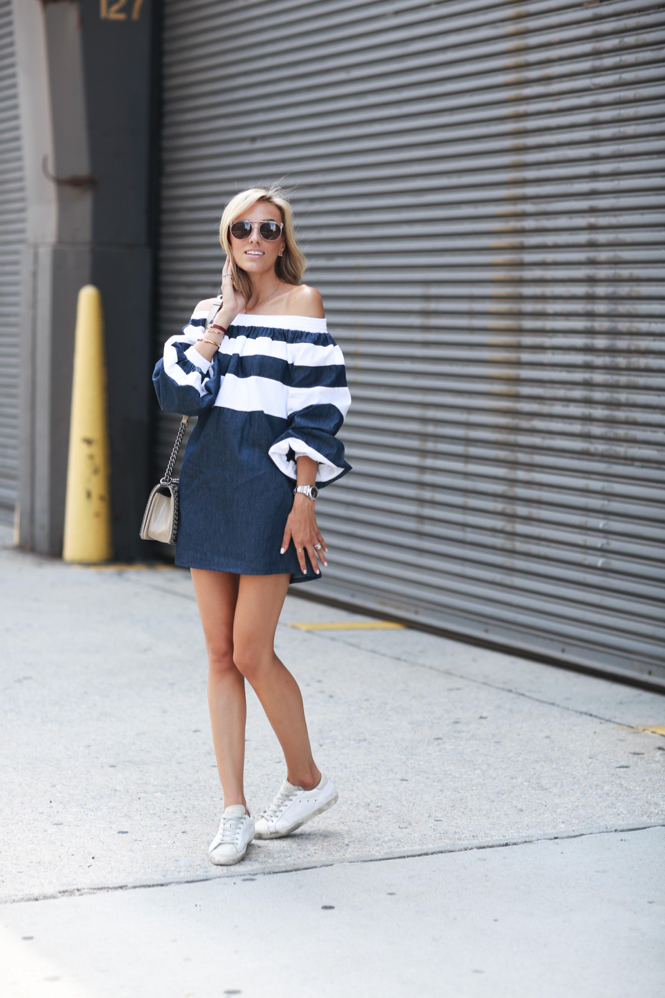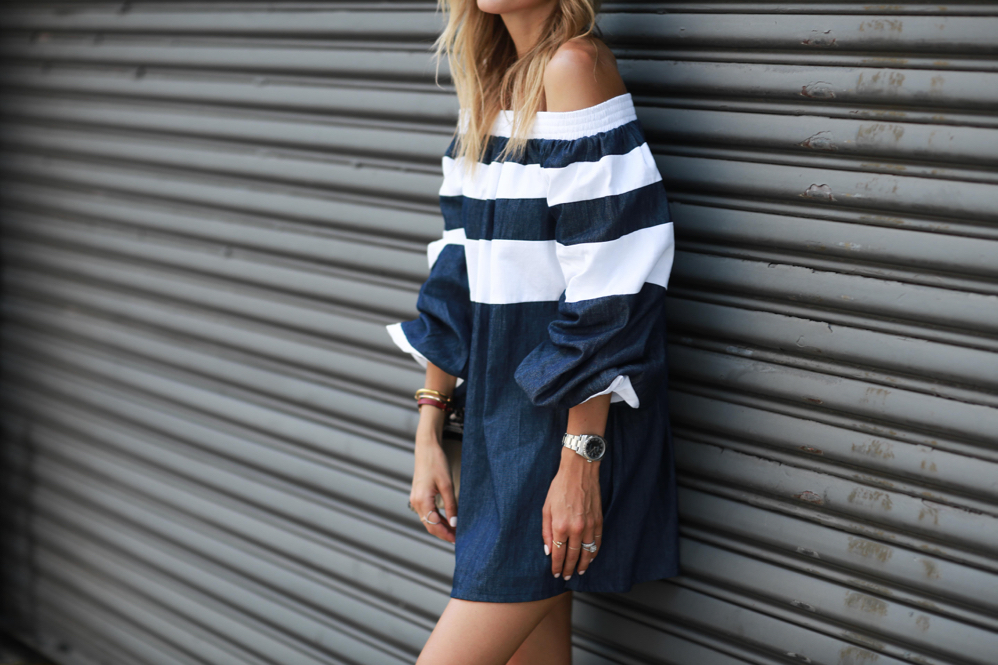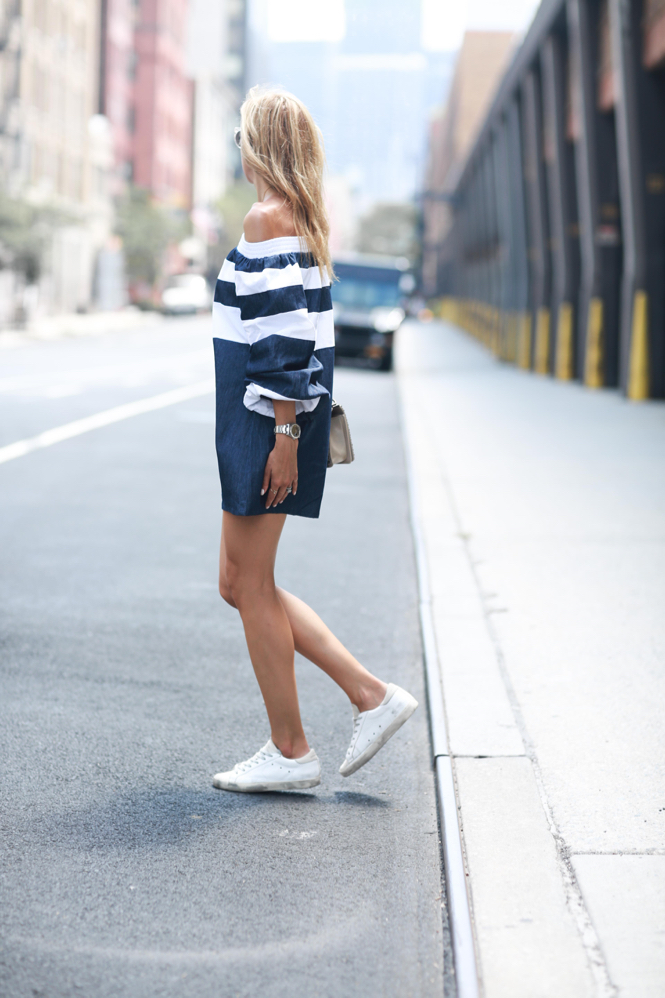 Ok back to my #OOTD….I'm all about an off the shoulder dress or top. I seriously feel it's so flattering. I love this MLM LABEL dress with bold stripes in denim and twill with oversized sleeves. This dress is definitely eye catching! I can't tell you how many people came up to me to compliment it. I also think it epitomizes Summer with the length, stripes, and nautical feel.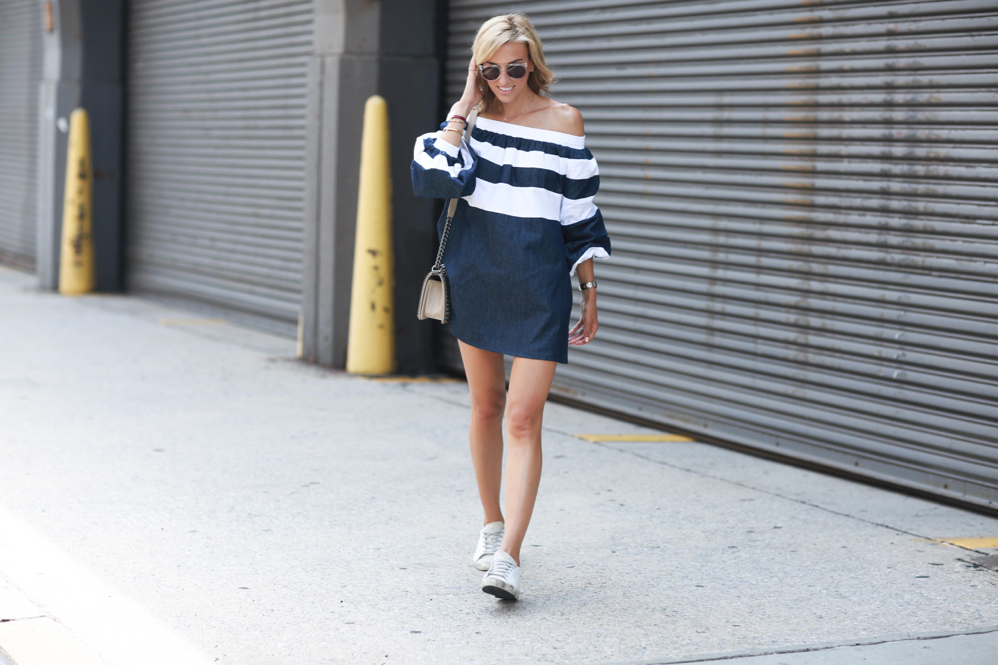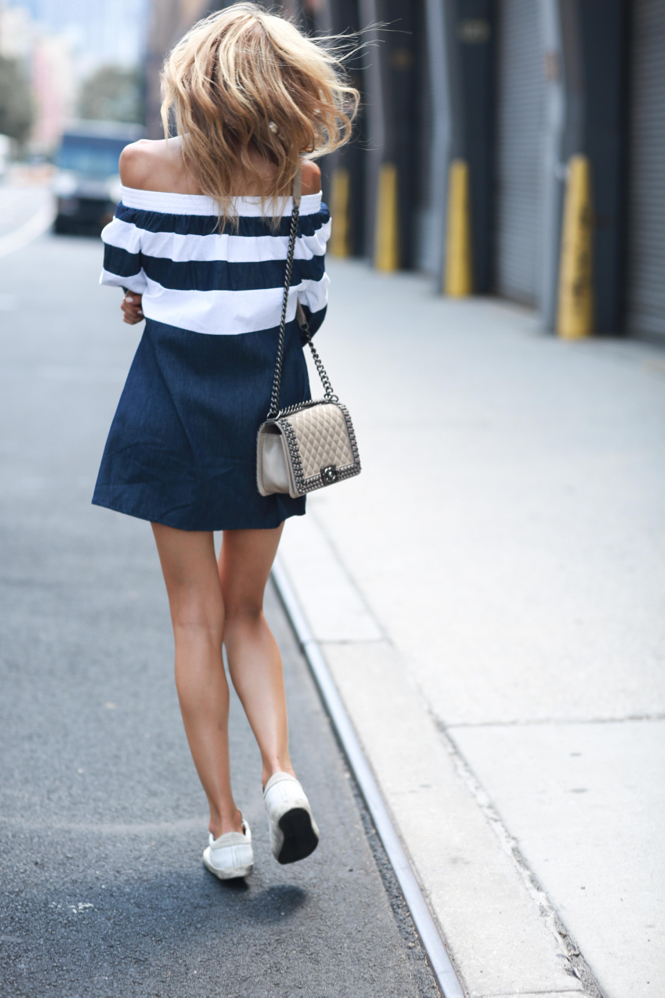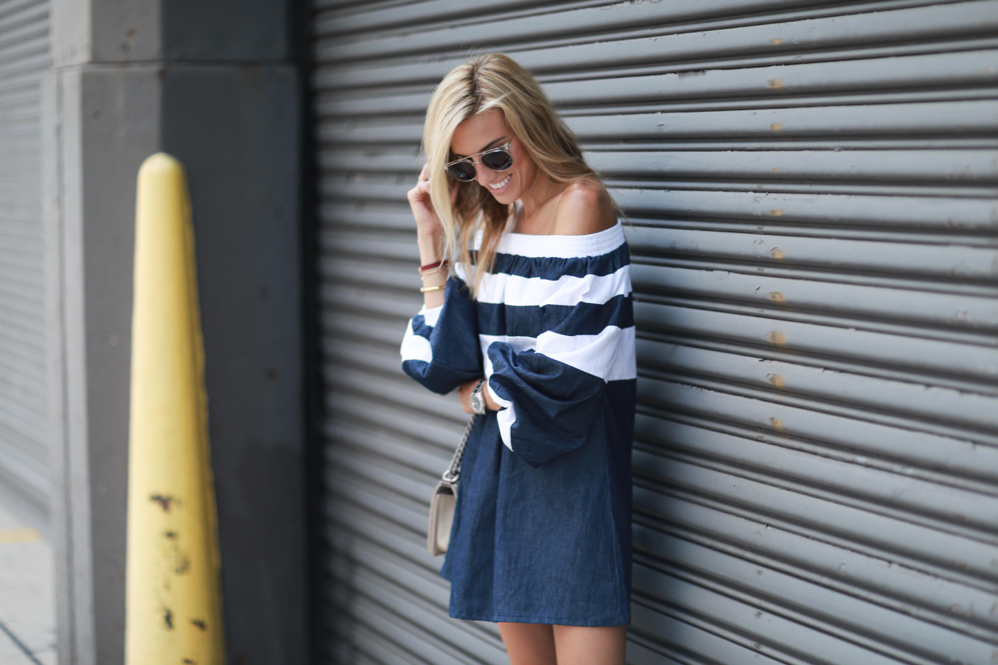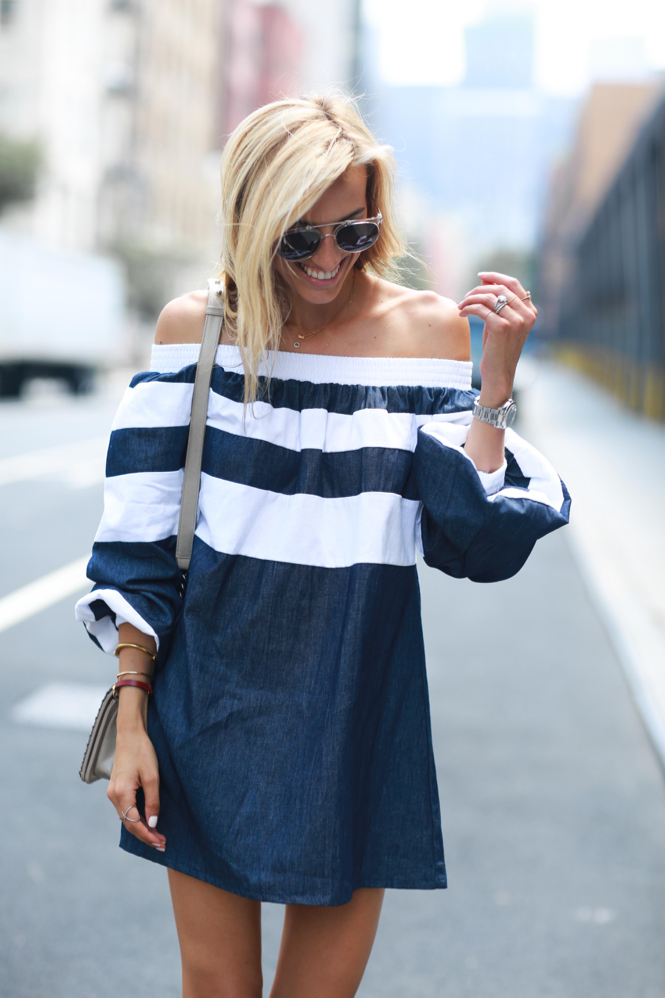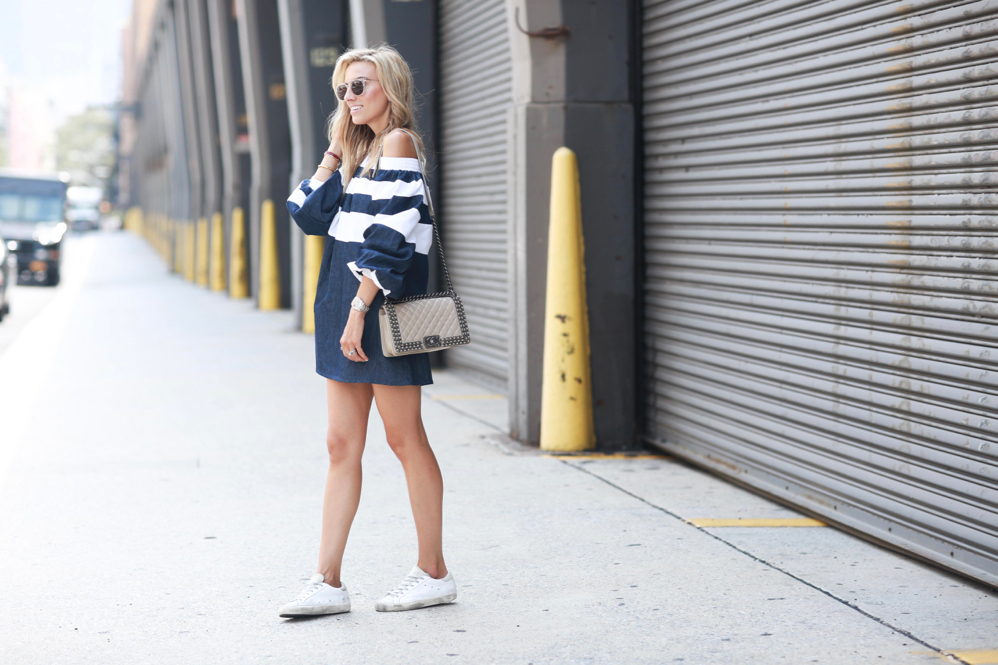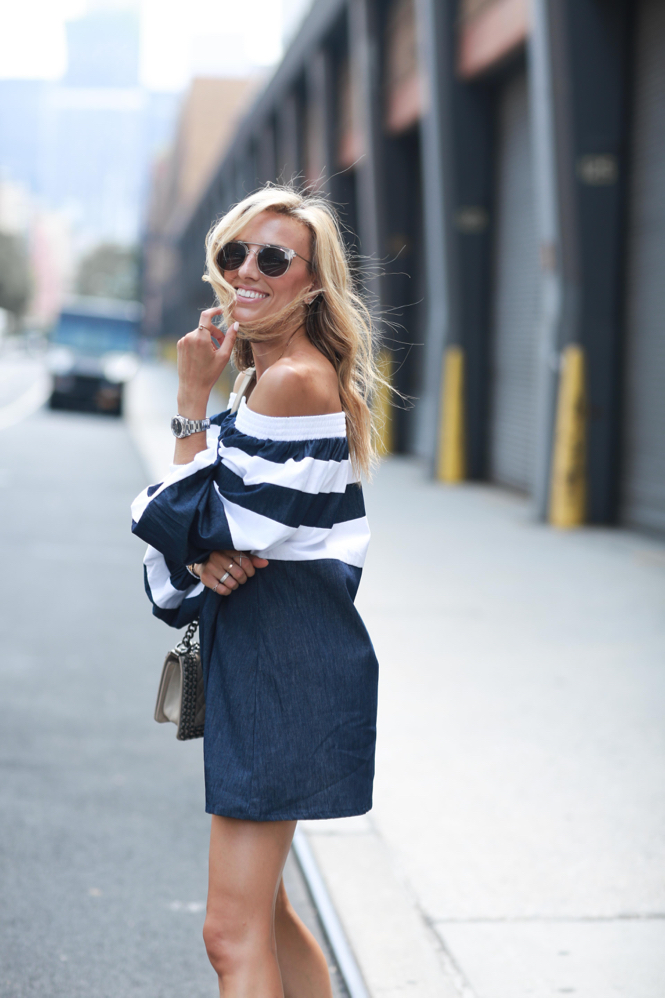 I styled the dress with sneakers for a casual, cool girl vibe along with some Wonderland sunglasses. This dress is so versatile. You can easily wear a heel with it for a date night or wear a flat sandal for another casual look.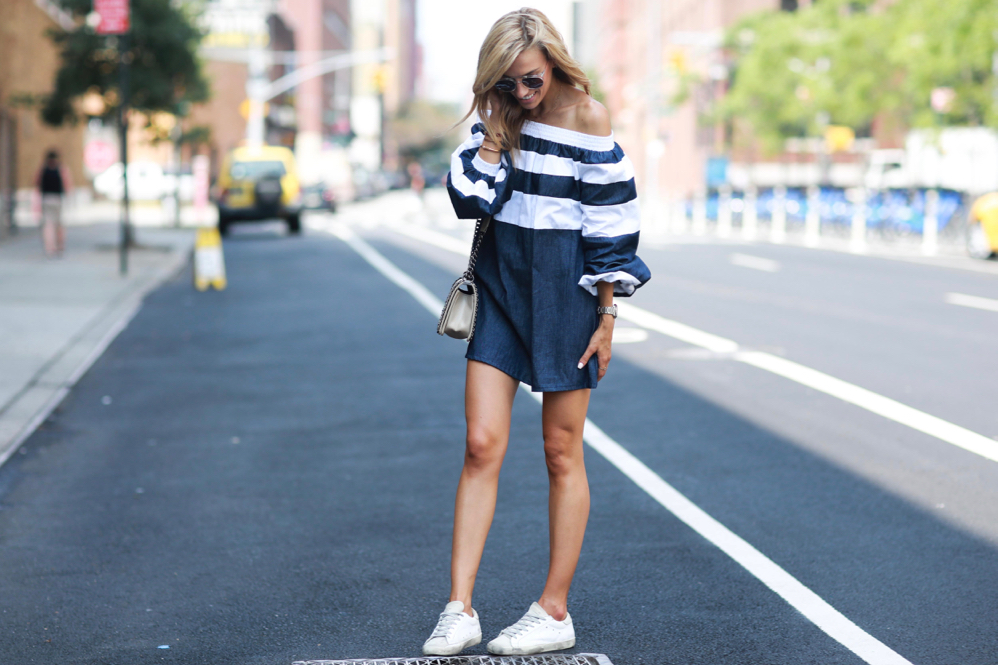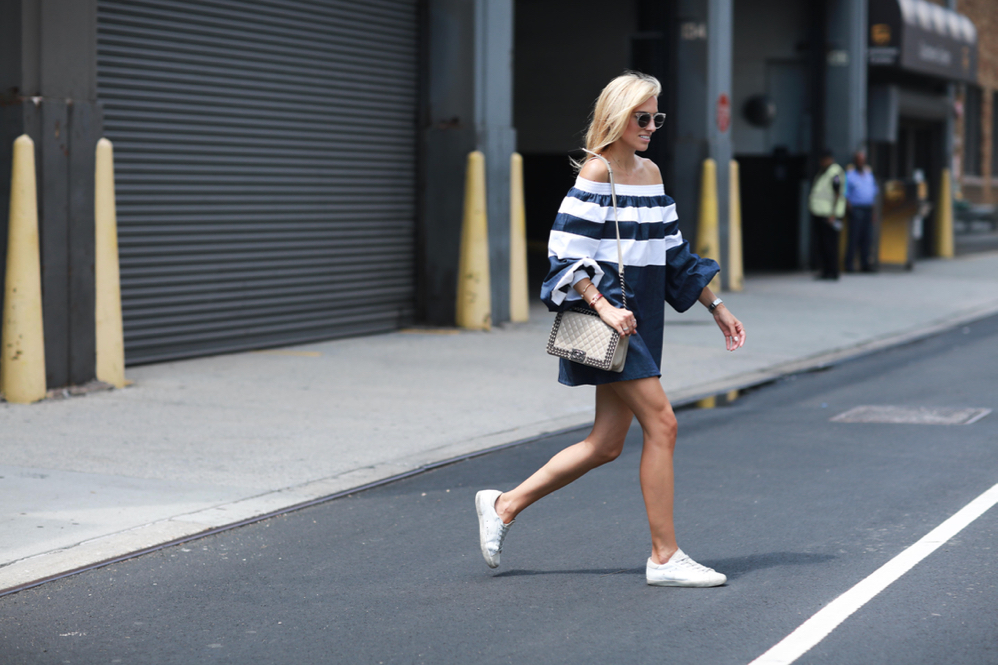 Photos By Christina Emilie
I hope you have a great day! Thanks for stopping by:)
xoxo, Lisa
Dress: MLM LABEL
Shoes: Golden Goose Superstar Sneakers
Sunglasses: Wonderland
Bracelets: Vita Fede and Miansai
Bag: Chanel
SHOP THE LOOK:
*Thank you Shopbop for sponsoring this post.