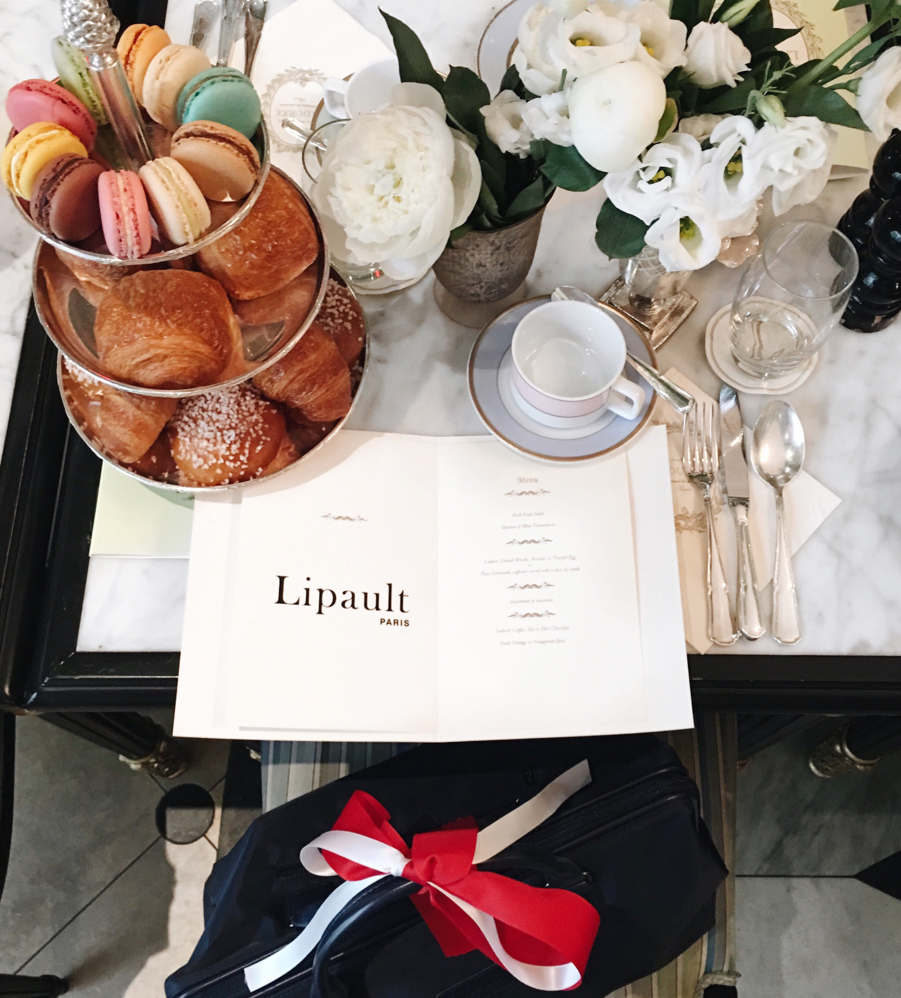 Hey Guys! I hope you are all enjoying Summer. I've been having such an incredible Summer so far. I've definitely been bitten by the "travel bug" and am already planning our next adventure.
I attended a brunch for Lipault Paris at one of my favorite New York spots, Laduree Soho to celebrate Bastille Day! It was so great to learn more about this amazing brand and get a closer look at the products. There are so many different travel bags that serve all different purposes. Lipault Paris gifted us all a Navy Bowling Bag, which honestly is so convenient for all travel accessories. We used it as a carry-on recently to go to Miami and put all camera equipment, chargers, and anything else that we needed on flight.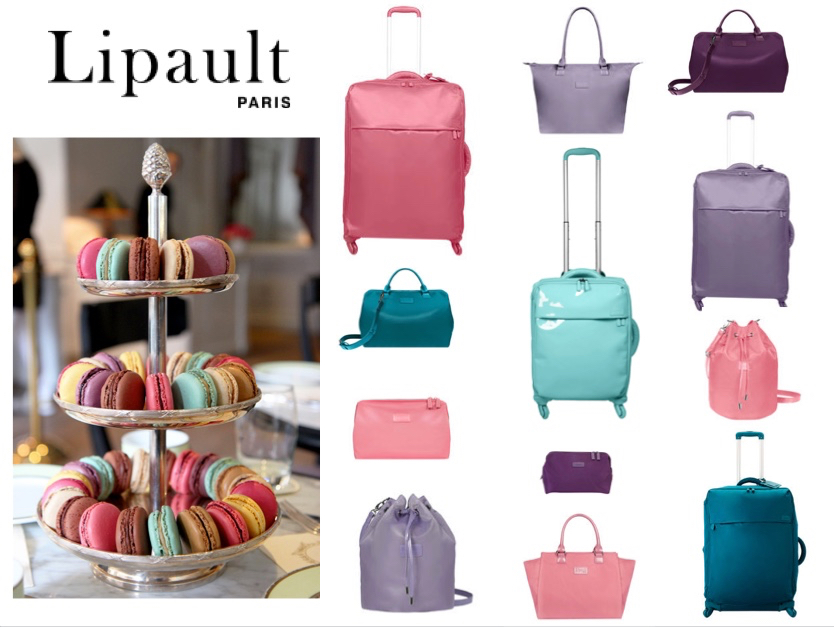 I love Lipault Paris luggage for many reasons. A major factor now-a-days when you travel is your luggage has to be under the weight limit or airlines charge you insane fees, some upwards of $100 each way, if your luggage is over the limit. So when shopping for luggage it's very important to buy one that is extremely lightweight but at the same time roomy enough for all my things. This 28″ wheeled bag is perfect…it's roomy yet lightweight. I was actually shocked how light it was when I lifted the luggage. It weighs only 7.8 lbs so you can definitely fill it to reach the typical 50 lb. weight limit airlines enforce, especially when packing for a long trip.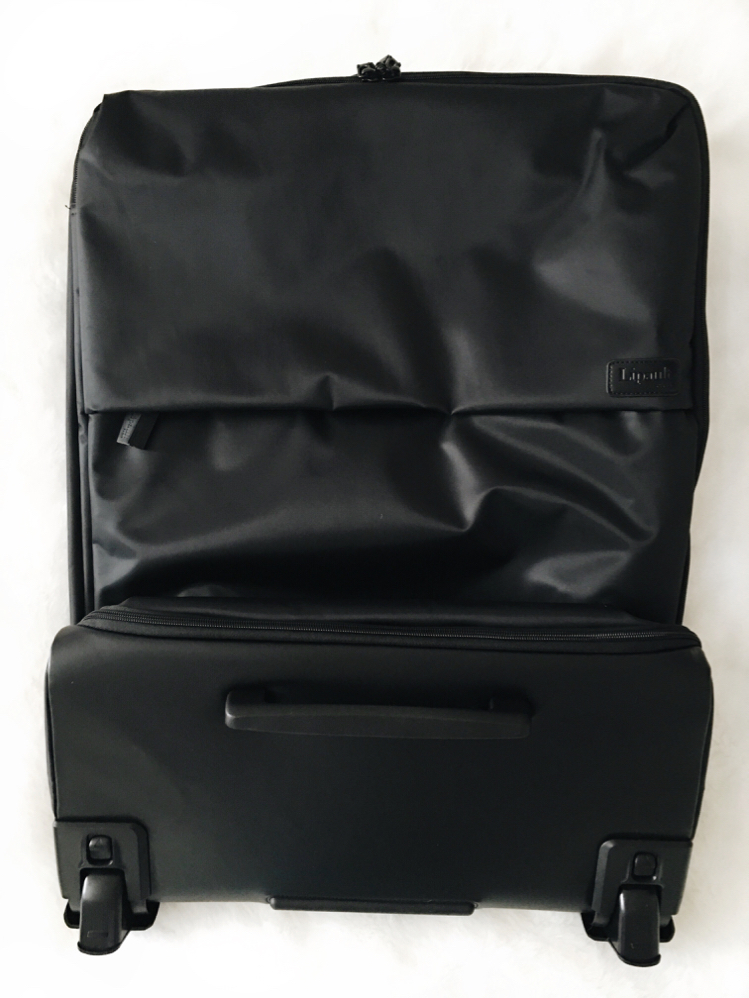 It's also made from durable, water-resistant fabric that is always a great thing when traveling and comes in an array of colors. I chose black because black is always classic! My favorite thing I love about Lipault that makes their brand unique is the fact that this large size luggage folds flat for easy storage under your bed or in your closet when you are not using it! I particularly love this given that I have very limited space in my apartment.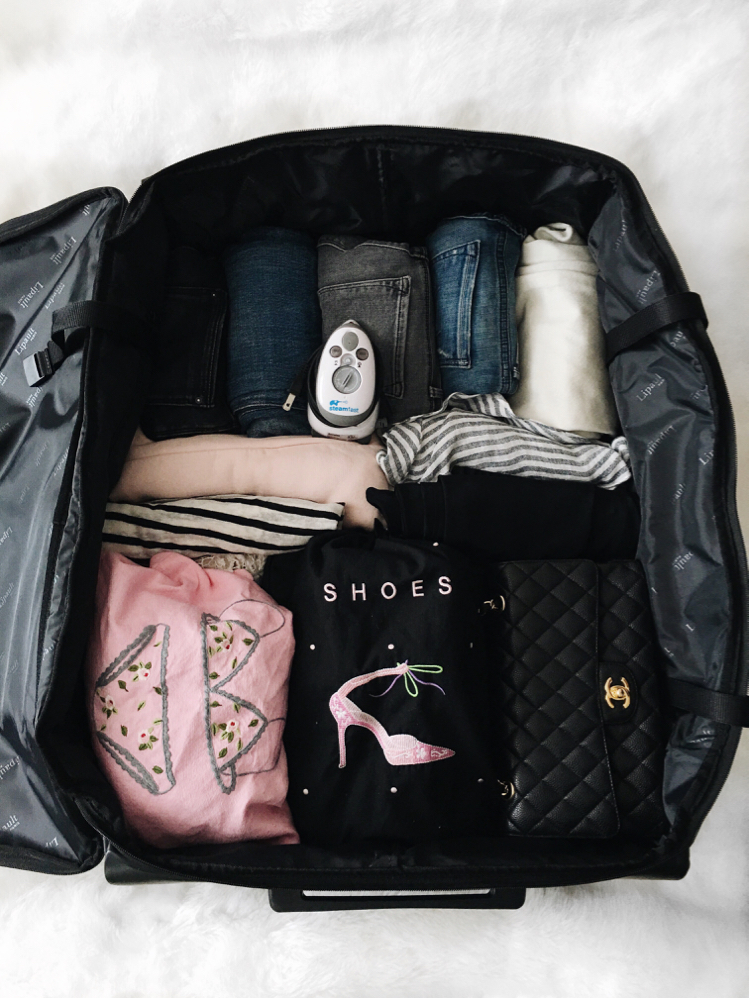 I'm very OCD when it comes to packing…hey, I'm being honest LOL! I love when everything inside is packed and organized perfectly but I've also learned what to do to utilize the space. We travel often and I never plan outfits so I like to have options. I've learned that if you roll everything it packs so neatly and you can fit so much more clothes and accessories. Not only will you have more room but rolling actually keeps your clothes from wrinkling as much. I also never leave home without my mini steam iron. I've tested out many travel steamers and this by far is my favorite one I've ever bought. It works so well I even use it at home because it's so handy! I always put shoes in bags because let's face it, they are dirty and I pack them at the bottom or on the side of the wheels because they are the heaviest. I can't wait to use this bag on my next vacay!
Do you guys have any travel plans for August? Happy and safe travels:) Thanks for stopping by!
xoxo, Lisa
SHOP TRAVEL ESSENTIALS:
*Thanks Lipault for sponsoring this post.