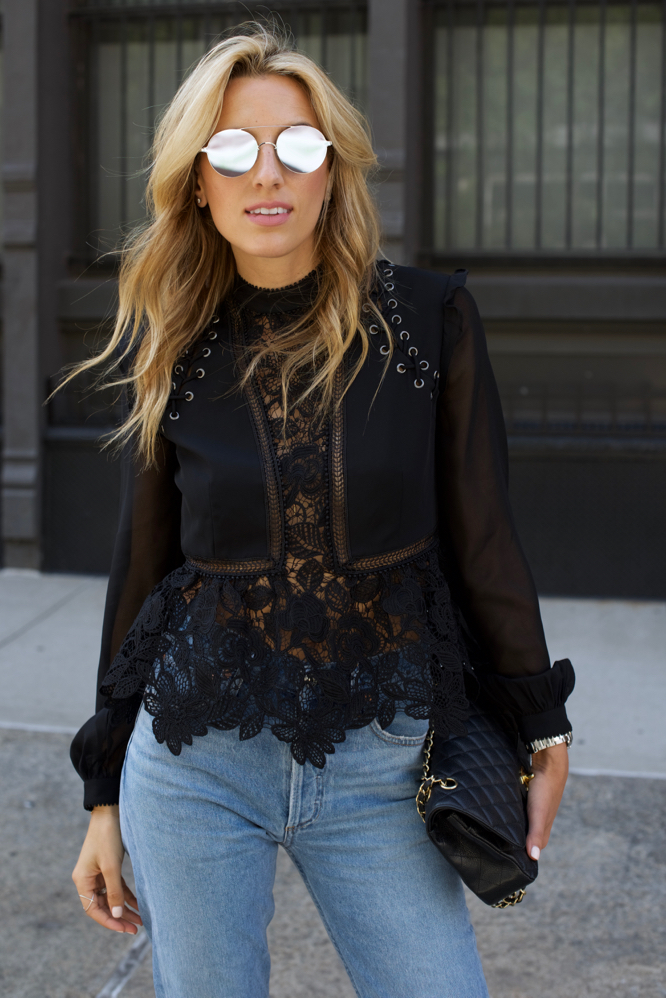 Hey Guys! Happy Thursday:)
New York Fashion week was hectic but amazing at the same time. It legit was the busiest week ever with shows, events, shooting for the blog all while having to showroom model as well. Don't get me wrong I love being busy but that was really intense. It was however, the most memorable week. Since my blog is still new (I'm only in my 2nd year) I was taken aback by the amount of people who came up to me this season. I'm extremely humbled by this and really can't put into words what it means to me that you follow and love my blog. THANK YOU so much! It was a pleasure getting to meet some of you and hope to meet more of you in the future. My mission with my blog and social media is to connect with people and inspire them to live their best life. It makes me so happy to see that many of you love my silly dancing on snapchat (LOL), my OOTD's and everything else I share with you. I also had so much fun hanging out with all my friends and meeting new friends from all over the world, who came into town for NYFW.
For the first day of NYFW I attended the Marissa Webb show, which was probably my favorite season she has ever had. I literally feel like I wanted to wear every single piece that came down the runway. I also attended a full day & night of events. I was in this outfit from 9am at a fitting to about 1am when I finally got home, which I have to say the shoes actually didn't bother me much for the amount of walking I did. It was one of the best days ever with so many interesting things that happened.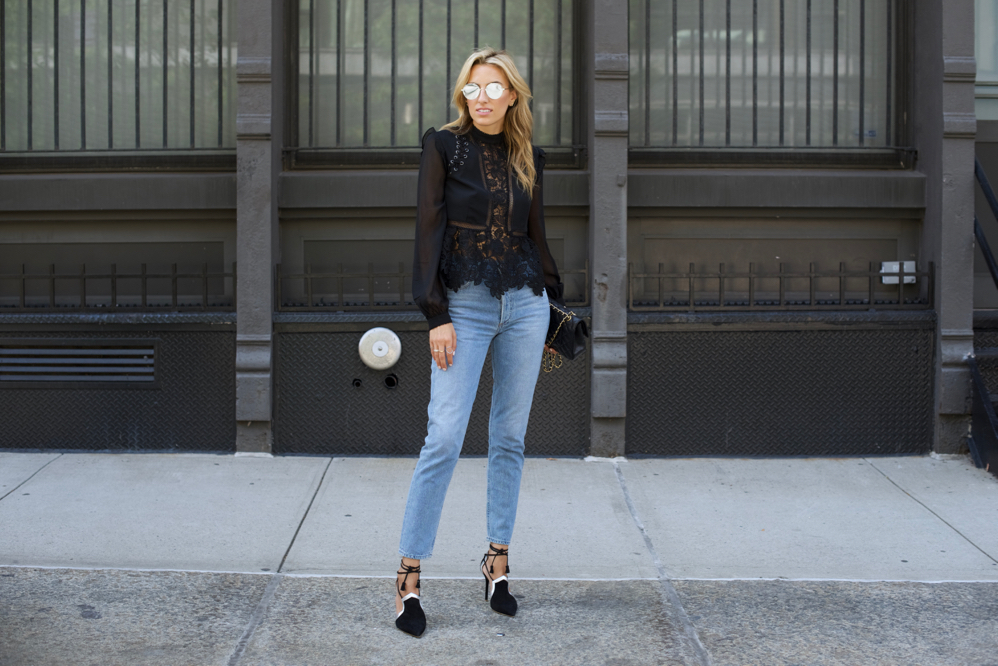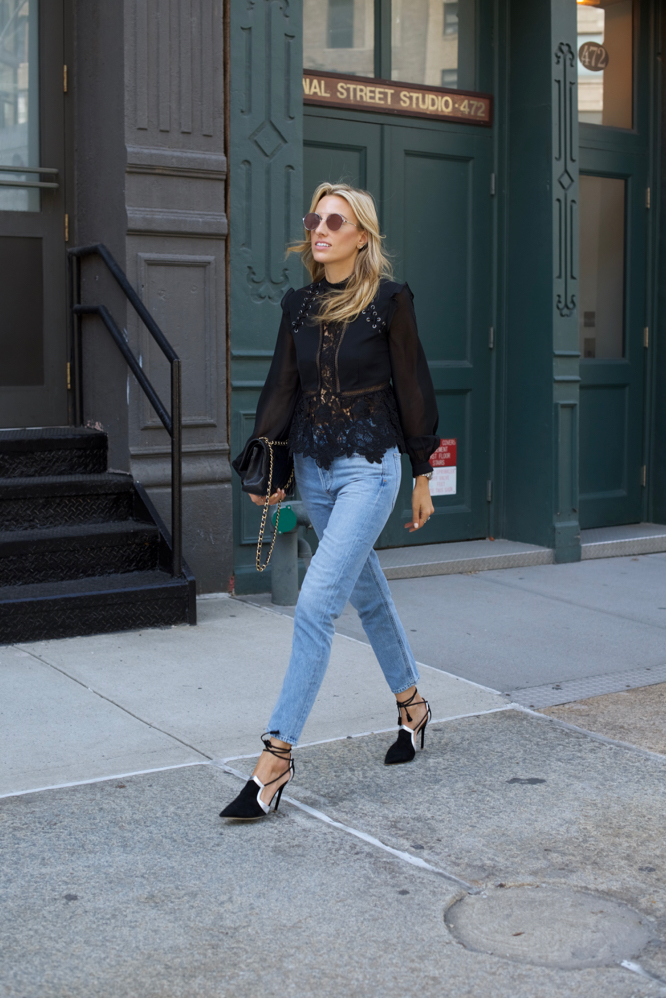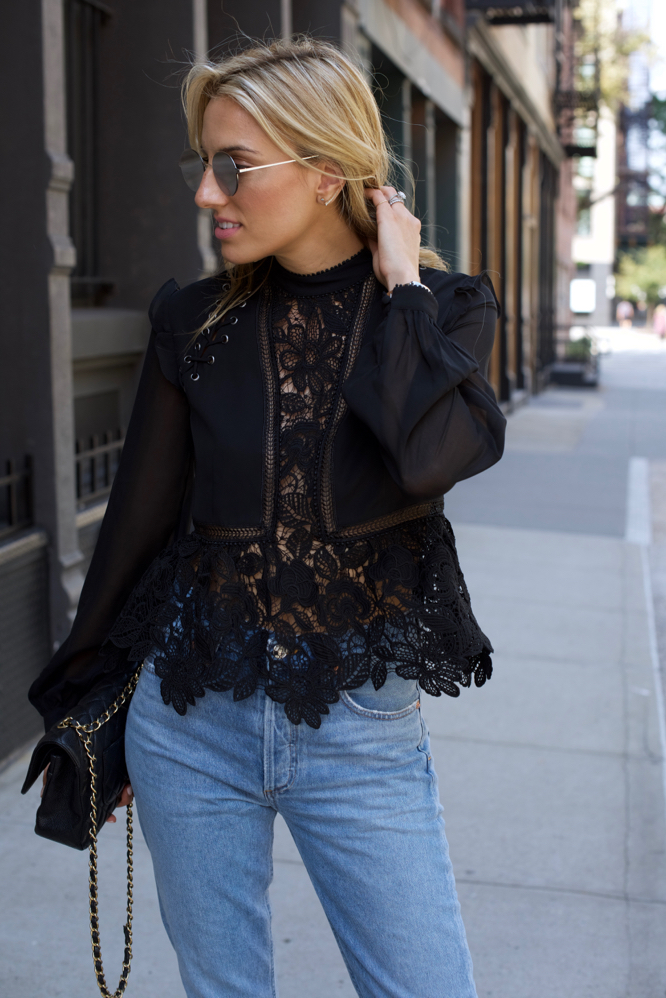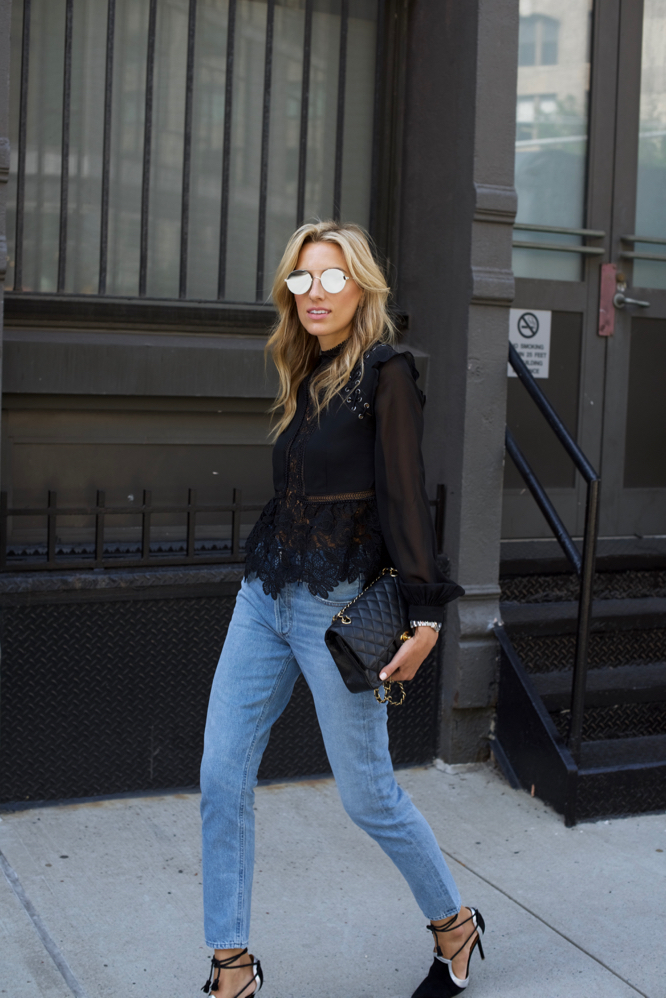 I wore a Self-Portrait top that I absolutely love! The details on this top are so on point, with the lace, sheer sleeves and lace-up detailing on the shoulders. I fell in love with the top the minute I tried it all. I styled the top with high waisted A Golde jeans that are under $200. I say this because it's rare now a-days to find quality denim at this price point.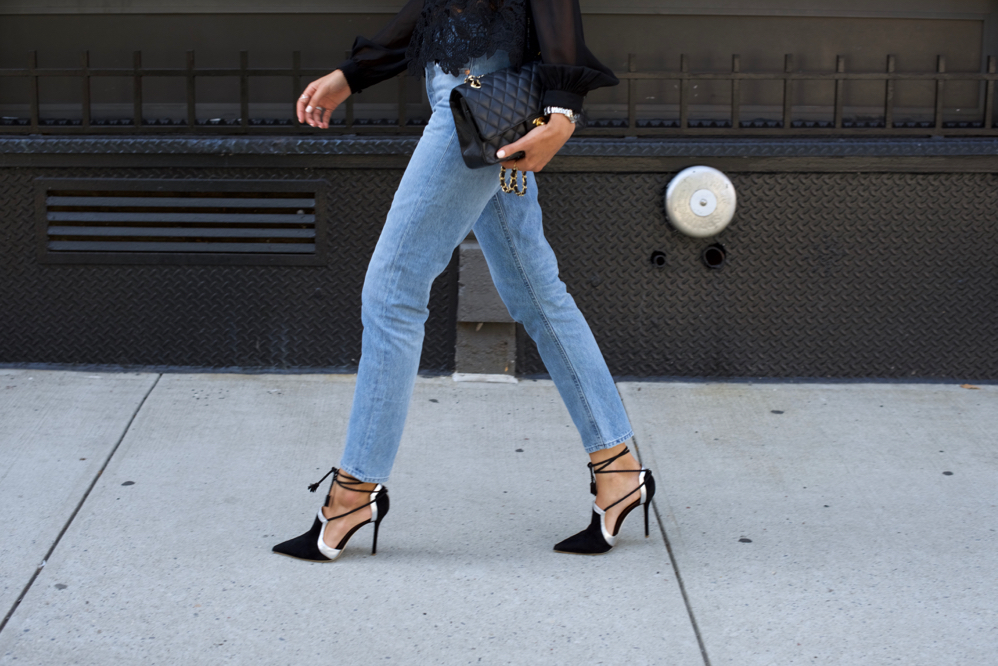 Now on to the heels….how sick are these Malone Souliers shoes? I'm legit obsessed! High shine and metallics are everywhere for Fall so I love the metallic details on these shoes. It's subtle but adds just the right amount of pop to a black shoe. With any trend, which I will keep discussing more about since we are in a new season, it's fun to experiment. I always think the best way to do this is by incorporating trends into your accessories. That way the trendy pieces play off of the more classic, chic pieces. I will be rocking these shoes more often so you will definitely be seeing them a lot (CPW).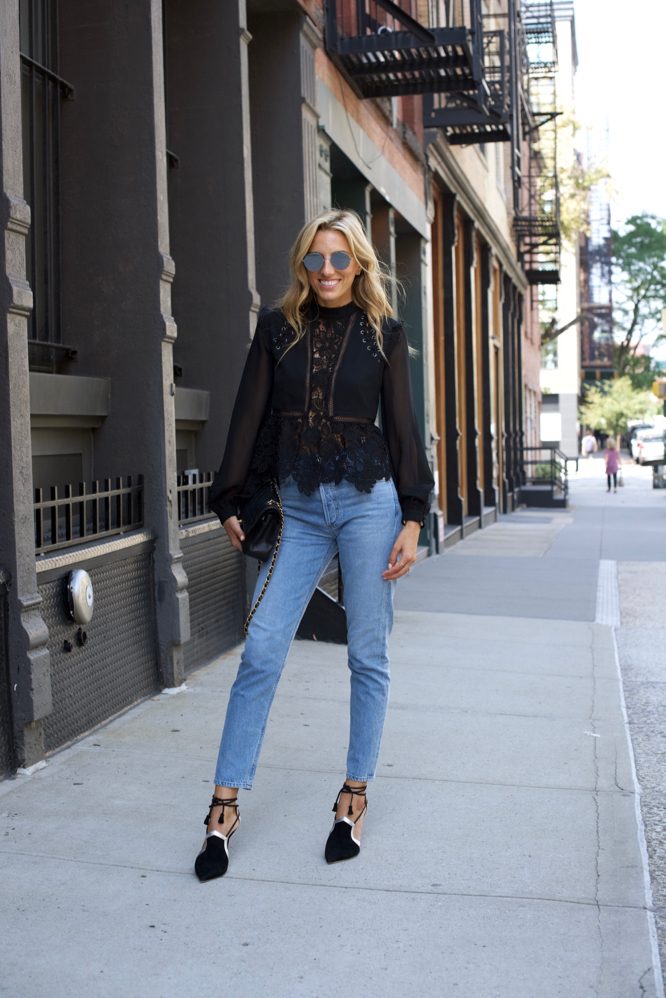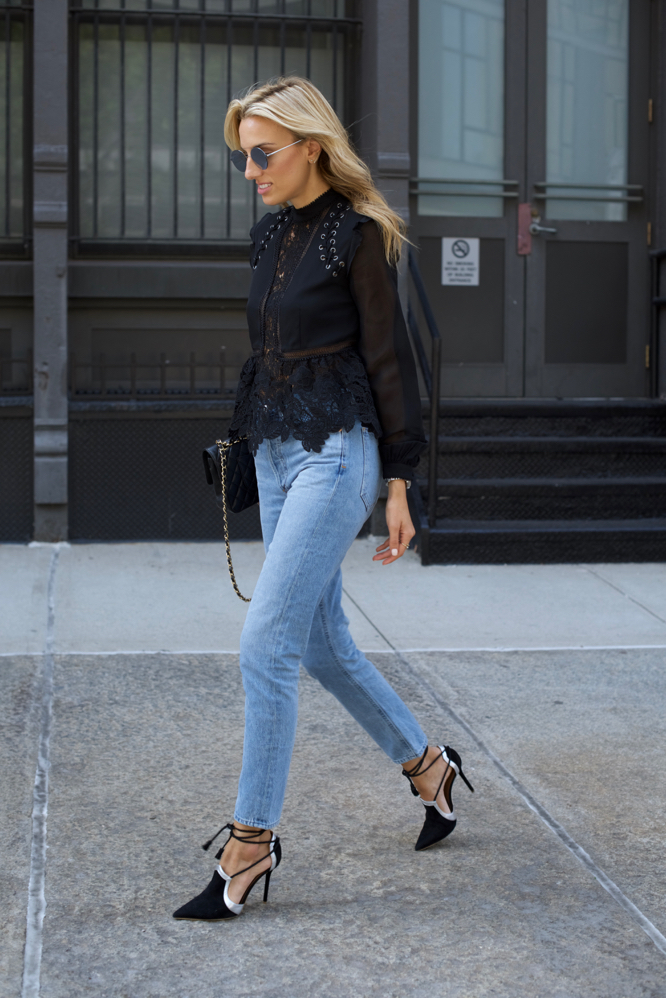 There are so many more Fall posts coming up. I will be sharing some of my must-haves so stay tuned for that.
I hope you have  great day! Thanks for stopping by:)
xoxo,
Lisa
Top: Self-Portrait (also here, here and here) {wearing a UK6, US2}
Jeans: A Golde Jamie High Rise {wearing a size 25}
Shoes: Malone Souliers
Sunnies: Gentle Monster
Bag: Chanel
SHOP THE LOOK: