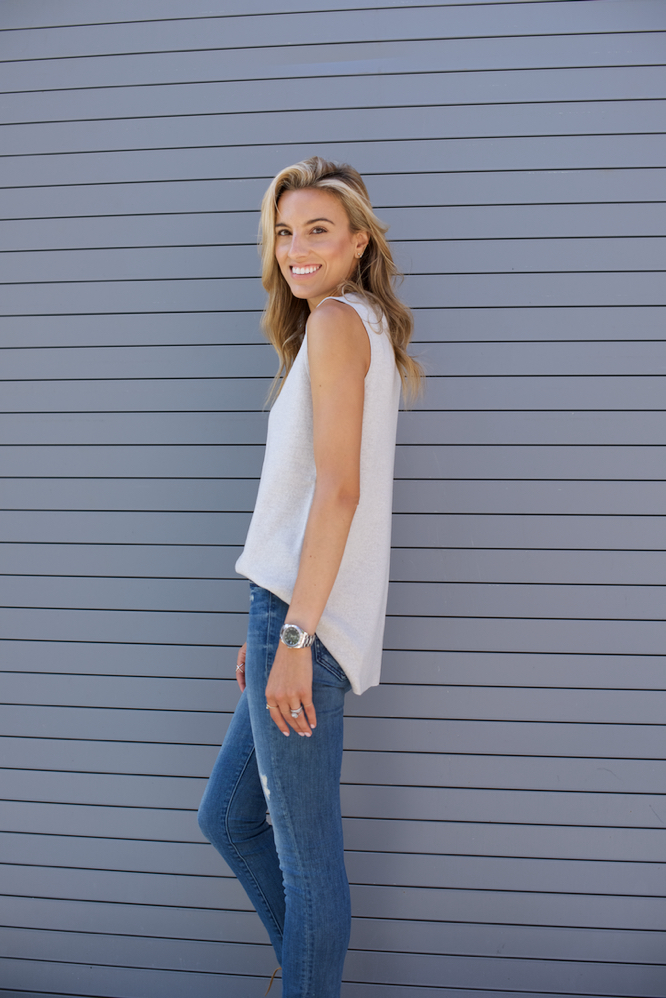 Hey Guys! I'm so excited that I had the opportunity to partner with Eileen Fisher and The Cut to share everyday icons that inspire me. It's really important to have the right people in your life…family and friends that not only support you but also help you in becoming a better version of yourself. For the feature, which you can read HERE, they asked me what an Icon is and who my Icons are.
"To me an Icon is someone who is authentic, stands up for what they believe in, and is fearless and preservers even when faced with adversity. An icon is a role model, an inspiration who also cares about making a difference in someone's life.
My mom is an icon to me because she recently lost a child and still wakes up with courage, strength and perseverance even with the debilitating grief. My best friend is an icon to me because she is authentic, kind and goes after her dreams with fearlessness and drive. My sister is an icon because she tackles being a boss and mother with grace, courage and ambition."
I was so happy that this feature highlighted everyday Icons because I feel they aren't celebrated enough. This past year has been extremely difficult for my family but I'm most proud of the courage and strength they all have during a time when everything can seem worthless. I believe this experience has shown me what a pure example of what a true role model or Icon is. For that I'm most grateful.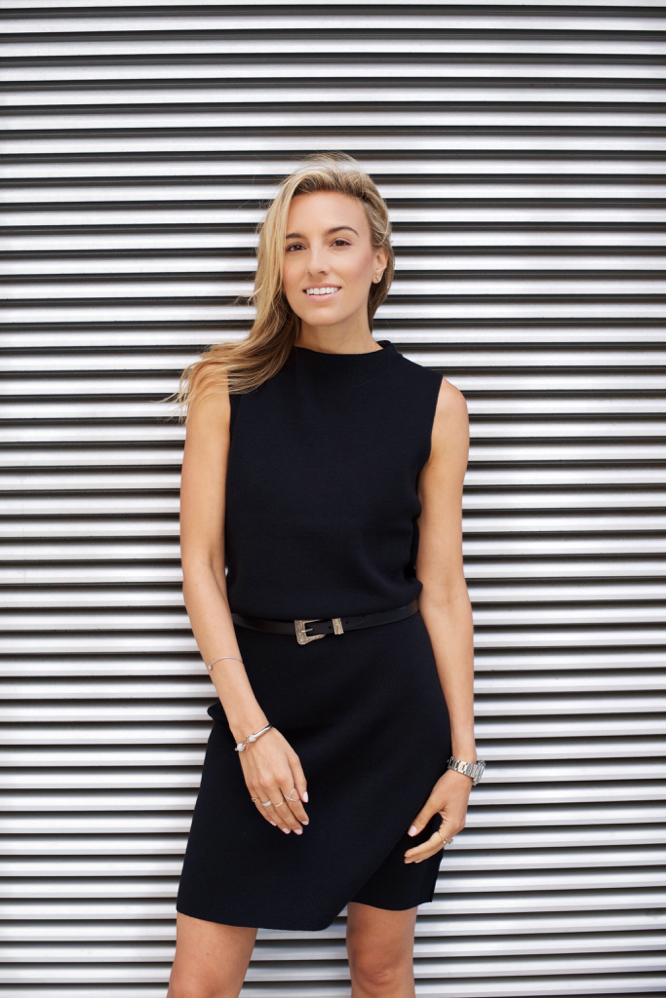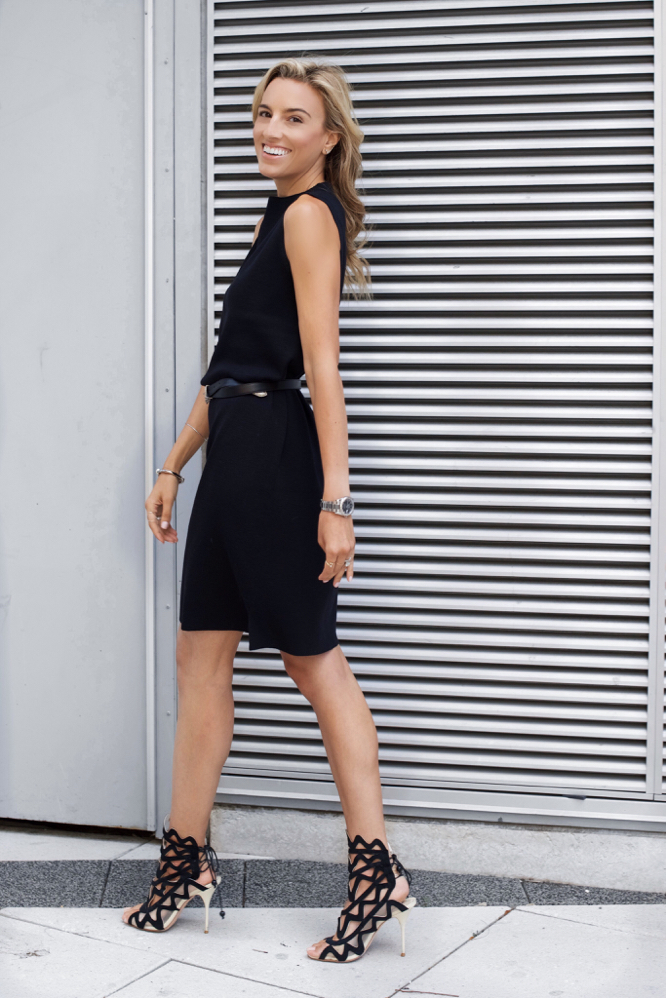 Who inspires you? Share your icon for a chance to win Eileen Fisher's Fall Icons Collection. I love The Icons from Eileen Fisher because they are curated pieces that represent what I believe style should be….style without the expiration date. These pieces are classic, wardrobe staples all in simple shapes, which is the epitome of my personal style. My personal style is full of very minimal, classic, versatile and chic pieces. I love to invest in beautiful things but I keep my wardrobe edited with only things I love and can last more than one season. Eileen Fisher's collection is just that! I feel that I will have these classic pieces in my closet for a long time. I wore this wool crepe black Icon dress belted to give it shape but I can see myself rocking it without a belt or as a tunic with jeans. I love pieces that are this versatile.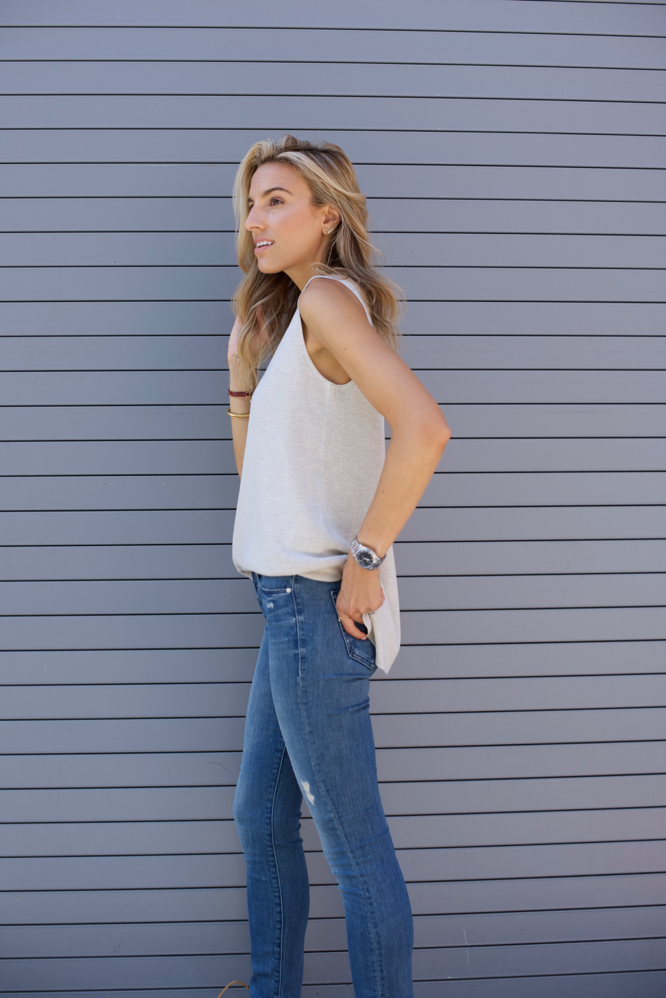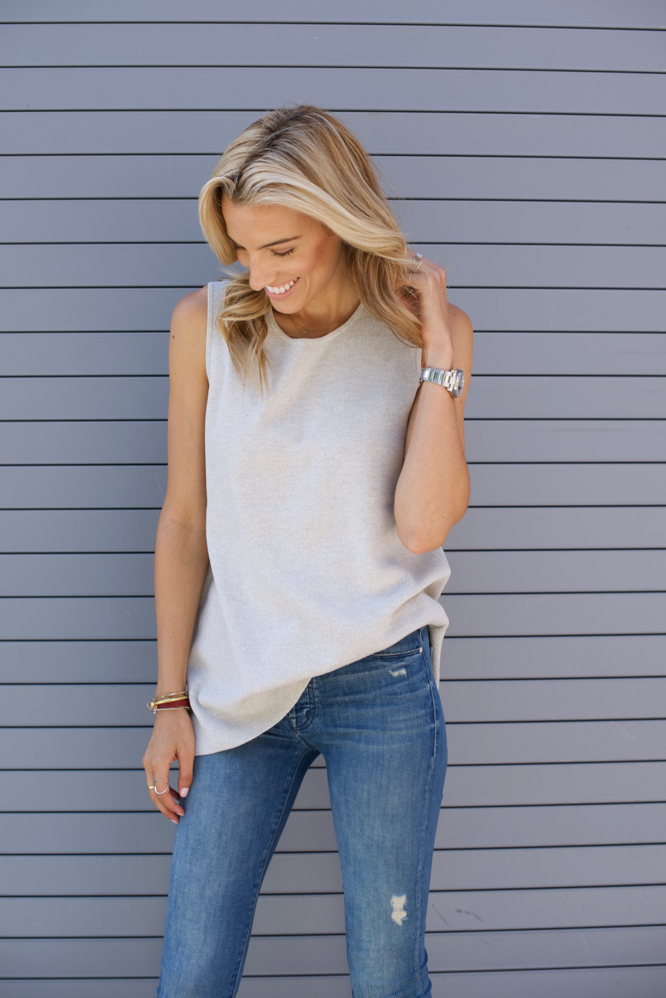 I also styled the Icon Shell with jeans and brown sandals. I love the neutral color of this sleeveless shell top. It literally can be paired with just about anything in my wardrobe. It's easy and effortless!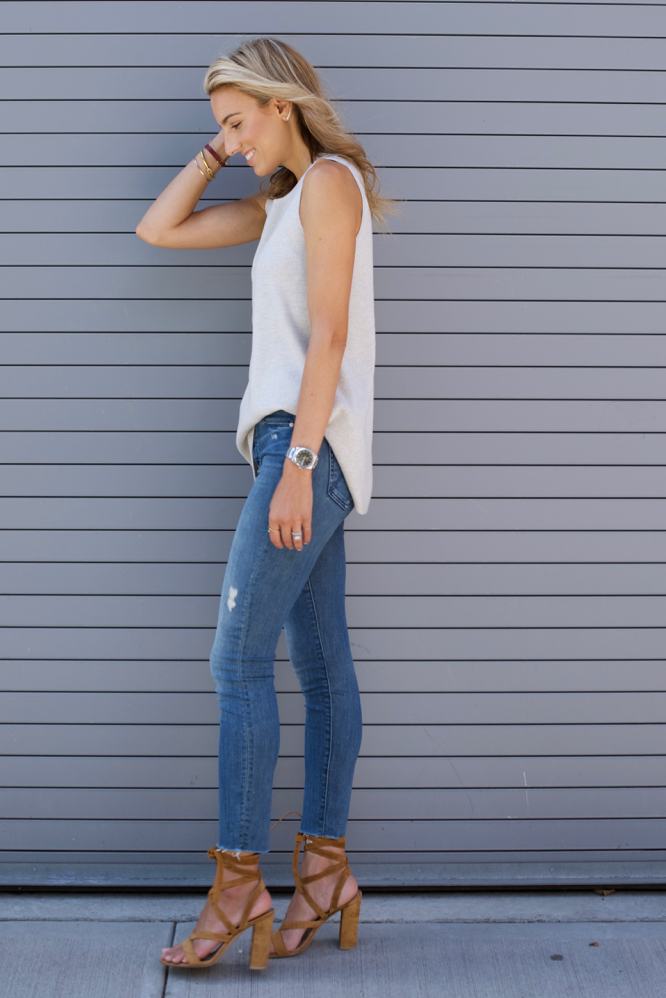 I hope you have a great day! Thanks for stopping by:)
xoxo, Lisa
Icon Shell: Eileen Fisher (wearing XS)
Icon Dress: Eileen Fisher (wearing XS)
*Thanks to Eileen Fisher & The Cut for sponsoring this post