Hey Guys! I'm so happy to announce my partnership with Lousie et Cie. I literally collect shoes and bags so I was happy when Lousie et Cie asked me to be one of their brand ambassadors. I'm so humbled by this opportunity and look forward to styling pieces I love from the collection each month. I have to say Lousie et Cie's shoes and bags are high quality at amazing price points, which is hard to find in fashion these days.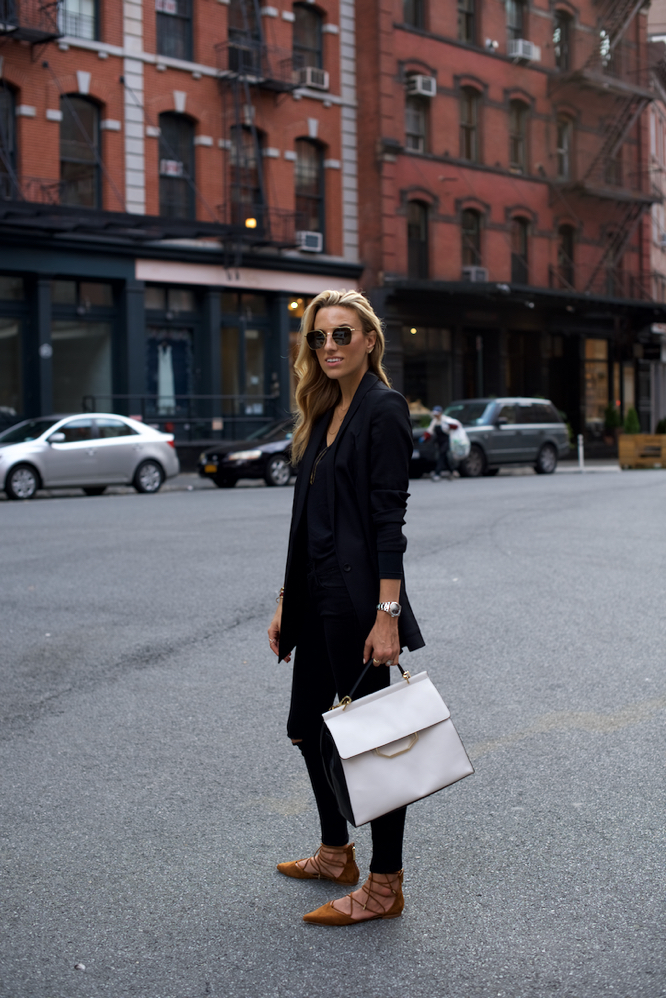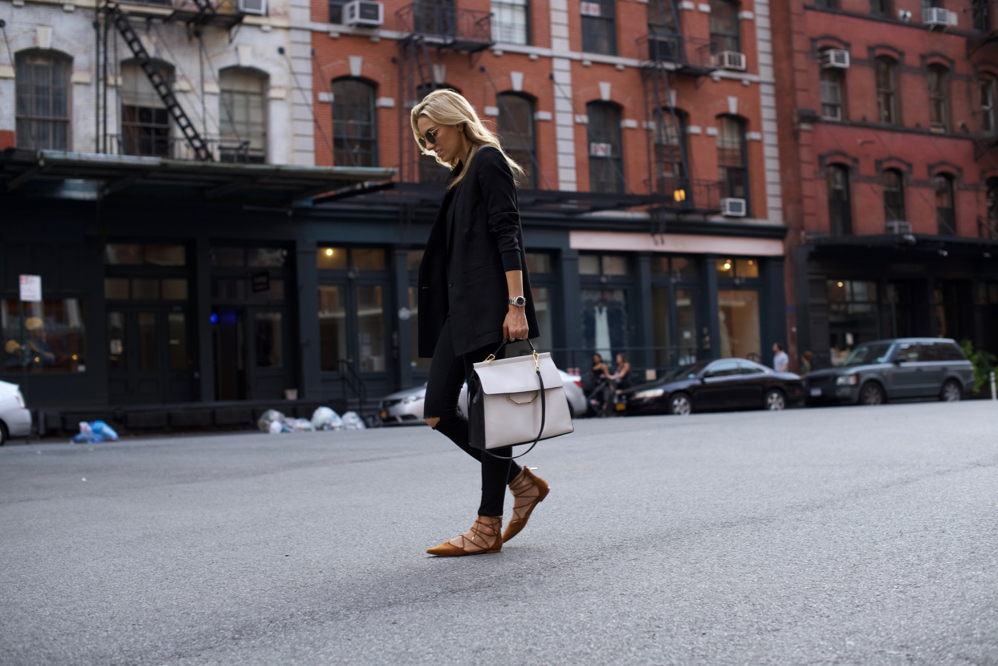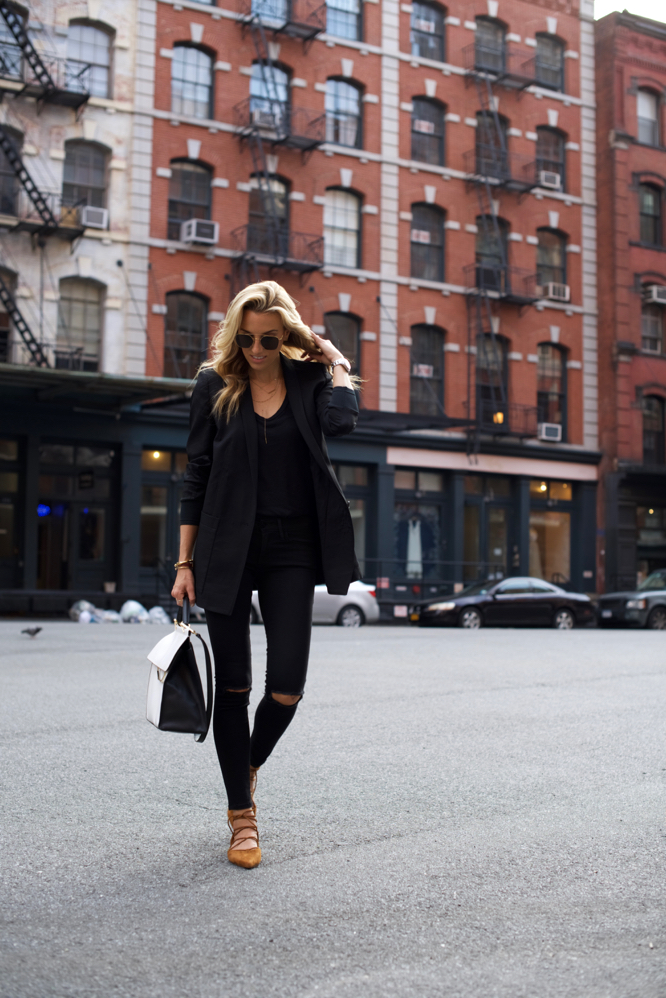 I love an all black outfit! I think it's the city girl in me but I always feel super chic if I'm dressed in all black. I also think anytime I add a blazer to any look it immediately elevates it. I always love adding a different color shoe to an all black ensemble and thought these Lousie et Cie Abri lace-up flats worked perfectly. I love them because they are so comfortable and perfect for walking in the city as much as I do. For all of you #girlboss's out there these shoes work for a classic office look as well. Lace-up flats are a must-have shoe for Fall. These buttery soft suede pair can be styled many different ways. I love the color of the Abri flats because they will work back to denim perfectly for a weekend brunch OOTD.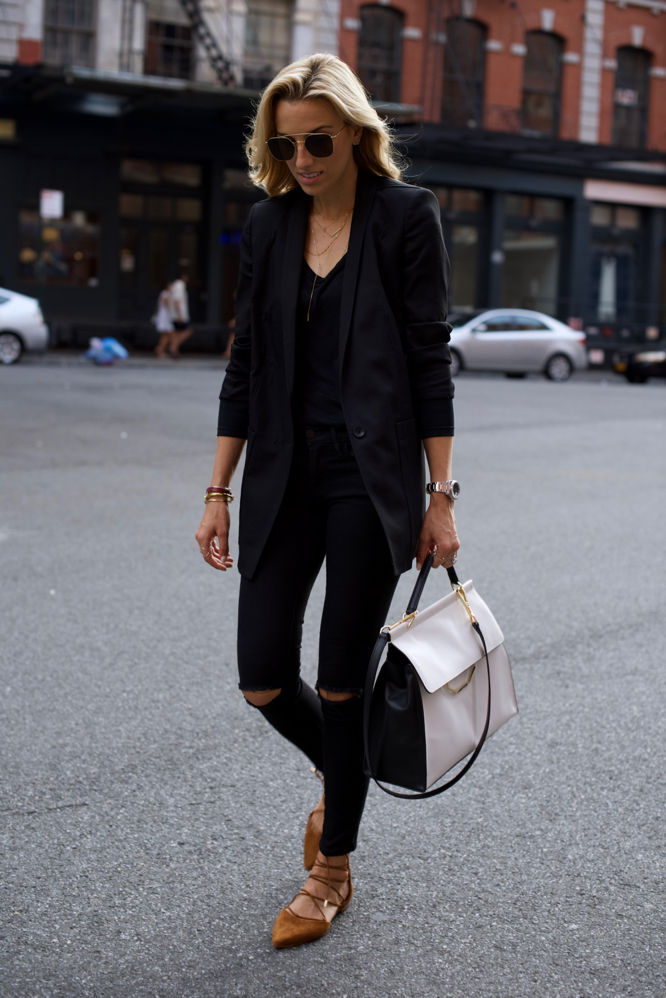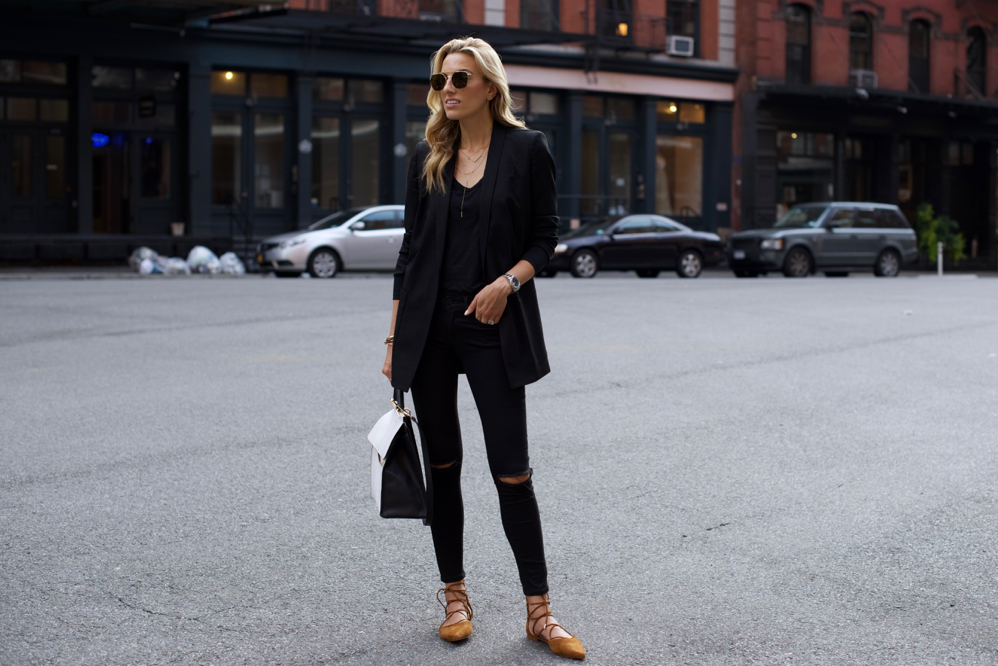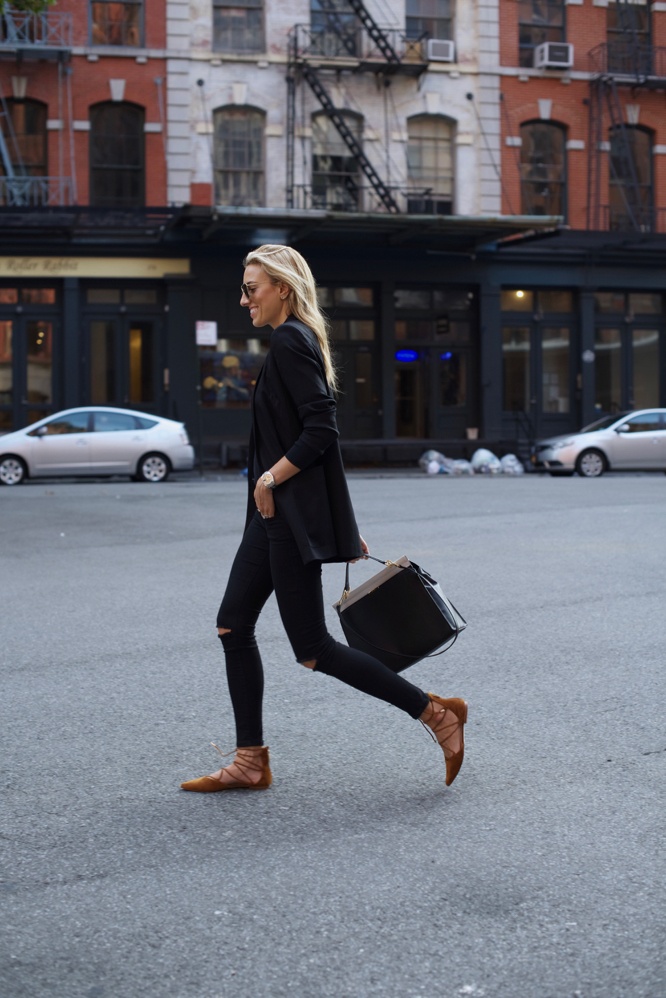 I styled my #OOTD with this amazing Lousie et Cie black and white Towa satchel. The best part about this bag is how much stuff it holds. On days when I'm running around the city from fittings to blogger meetings it's great to carry a bag that holds all my things, while still looking stylish. I love the classic hardware on the satchel, which is very understated and chic.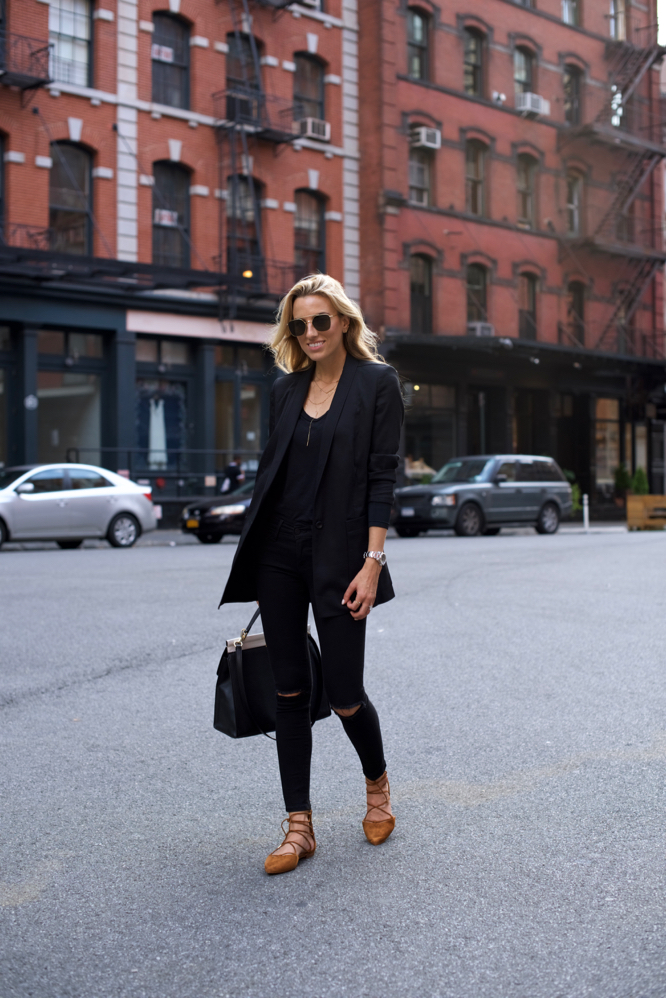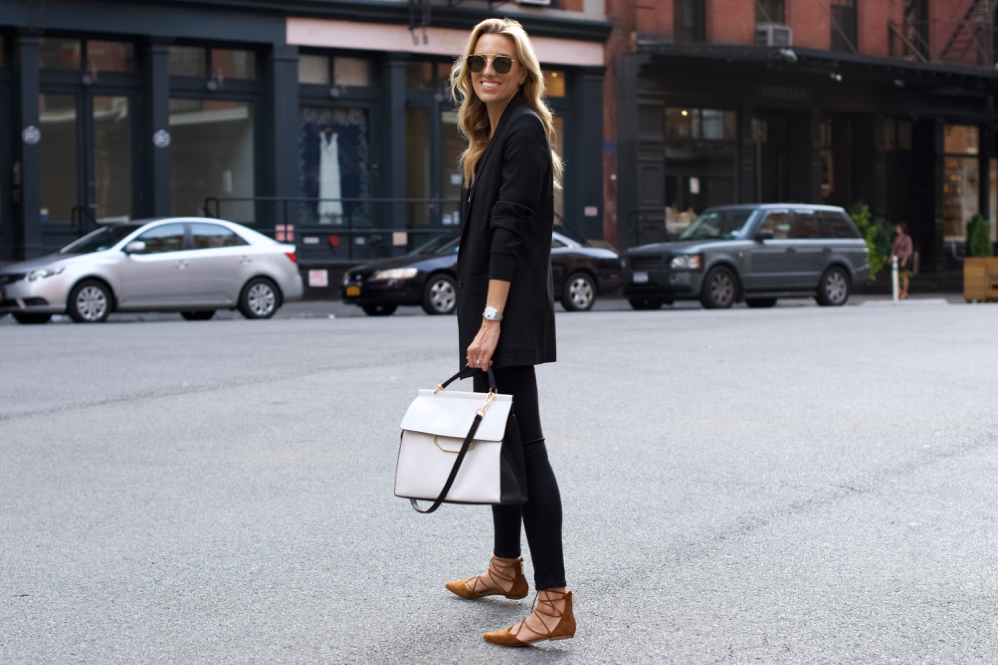 Photos By Adrian Cahue
I hope you have a great rest of the day! Thanks for stopping by:)
xoxo, Lisa
Shoes: Lousie et Cie (fit true to size)
Bag: Lousie et Cie
SHOP THE LOOK:
*Thank you Lousie et Cie for sponsoring this post.