Hey Guys! I hope you had a great weekend! I know I really enjoyed some relaxation with my family. NYFW was such a looooong week because I was modeling, attending shows and events while shooting all my looks for the blog. It was exhausting to say the least. I'm in desperate need of a massage, which I'm literally booking today….LOL!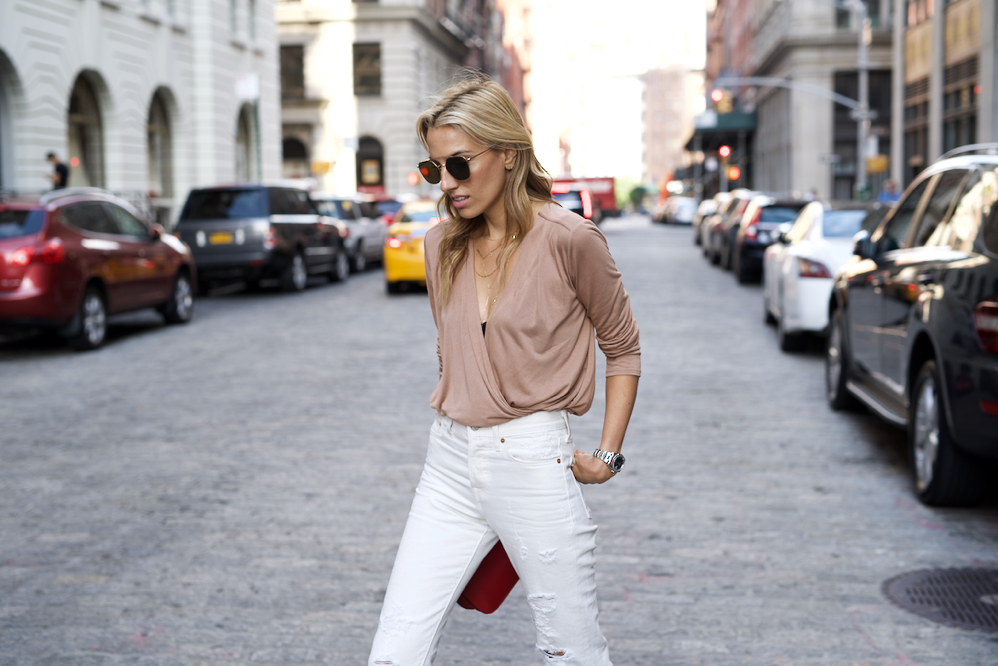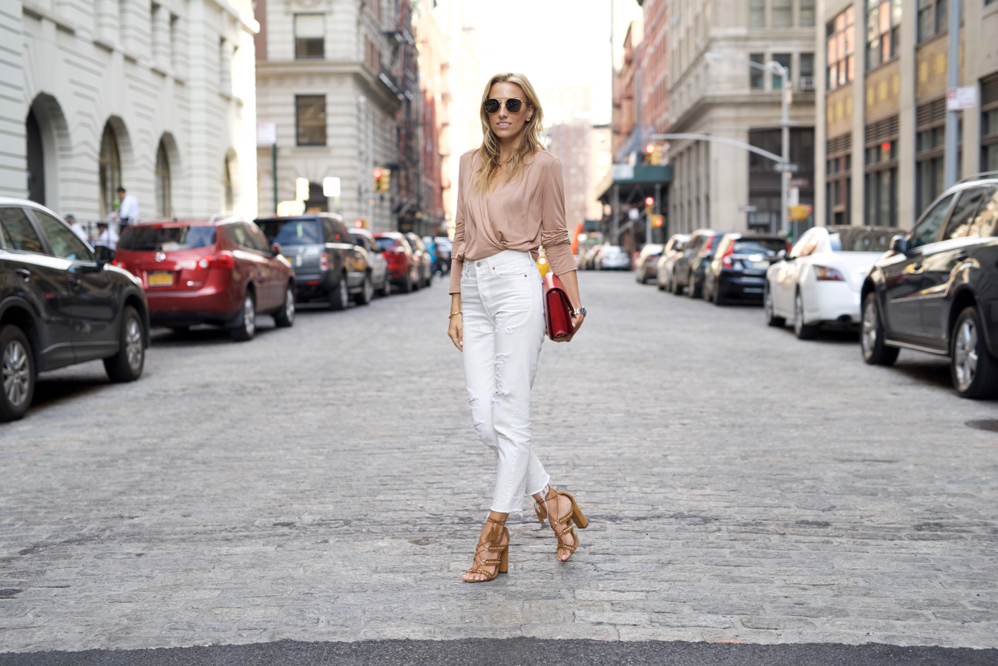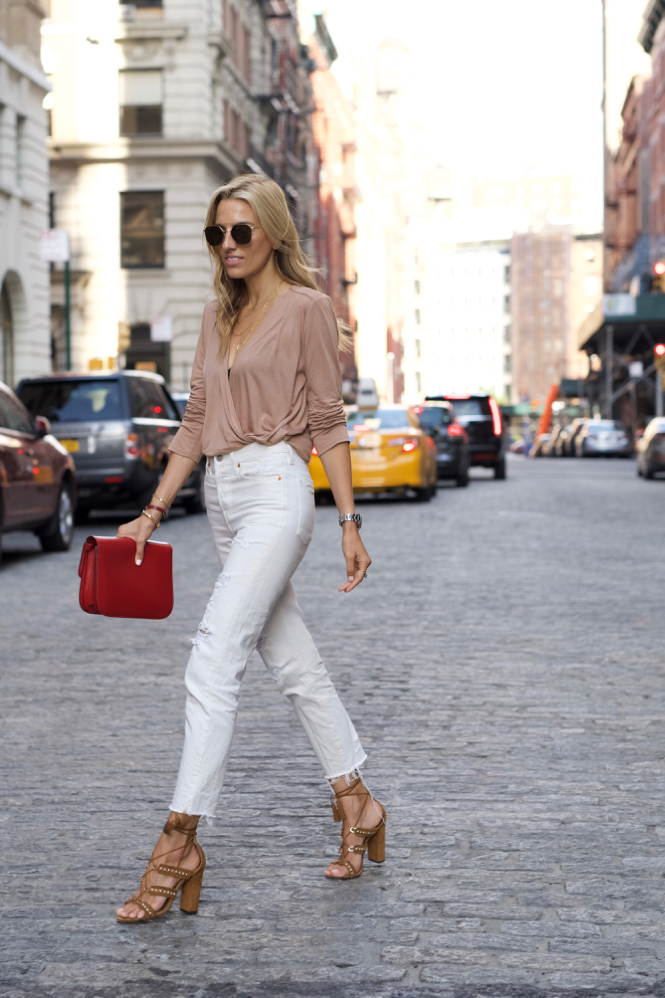 I wanted to share this all neautral OOTD that I wore over Labor Day weekend that I just loved! I love a light outfit especially when I wear lots of black. I legit am obsessed with blushes and neutrals, which thankfully work for all seasons. As you know I really don't wear trendy things. I keep my wardrobe very edited and curated with chic, classic staples. It's always been how I shop, which allows me to invest in versatile pieces that last a very long time. I'm about getting the cost-per-wear (CPW) out of those investment pieces! Fall happens to be my favorite season for fashion. I've literally been non-stop shopping and can't wait to show you guys more of my must-haves.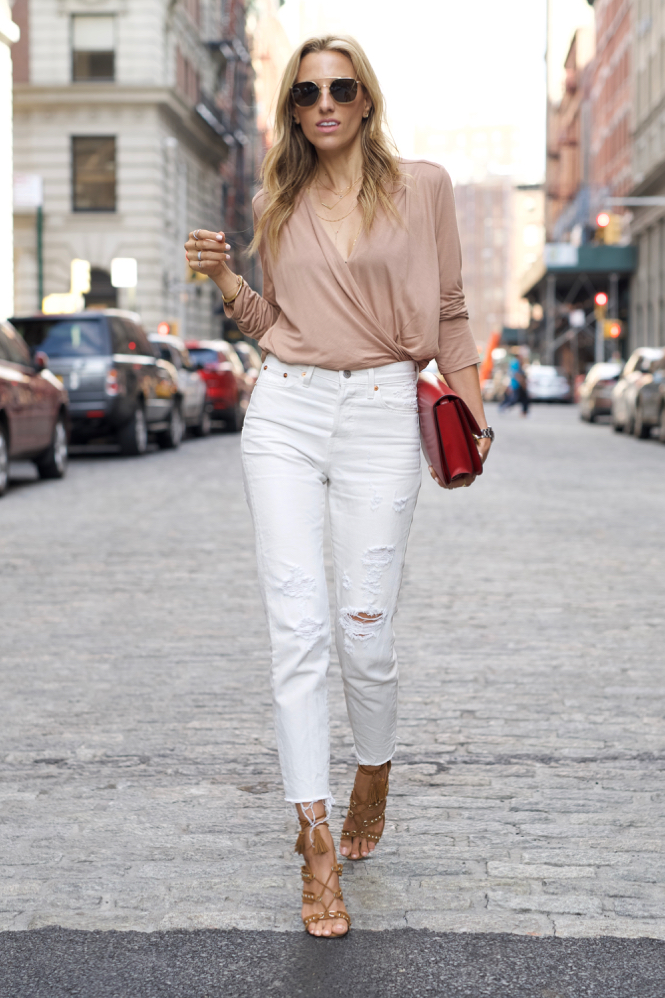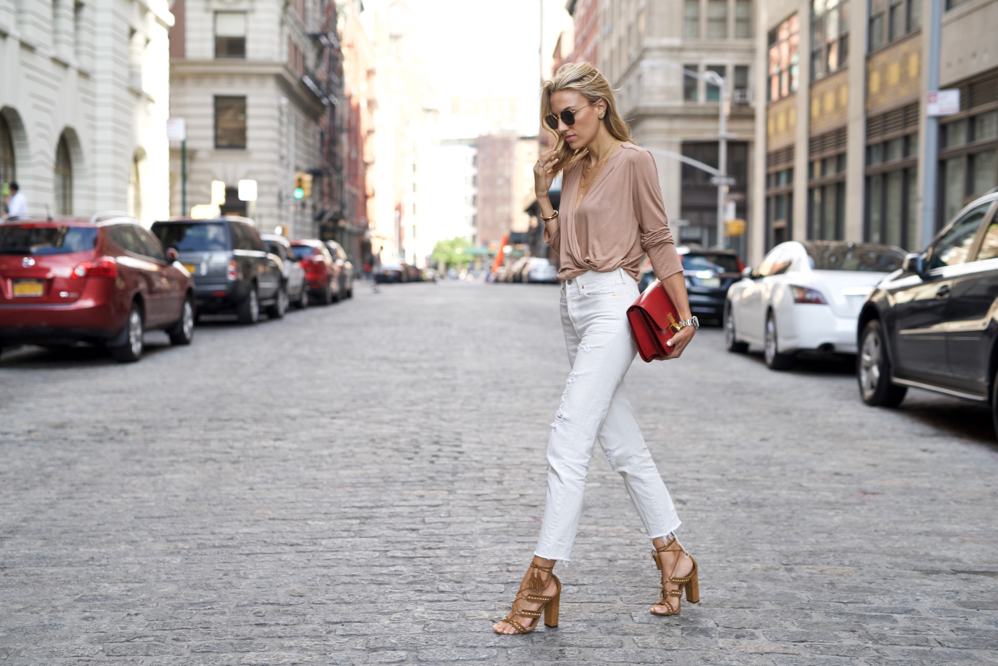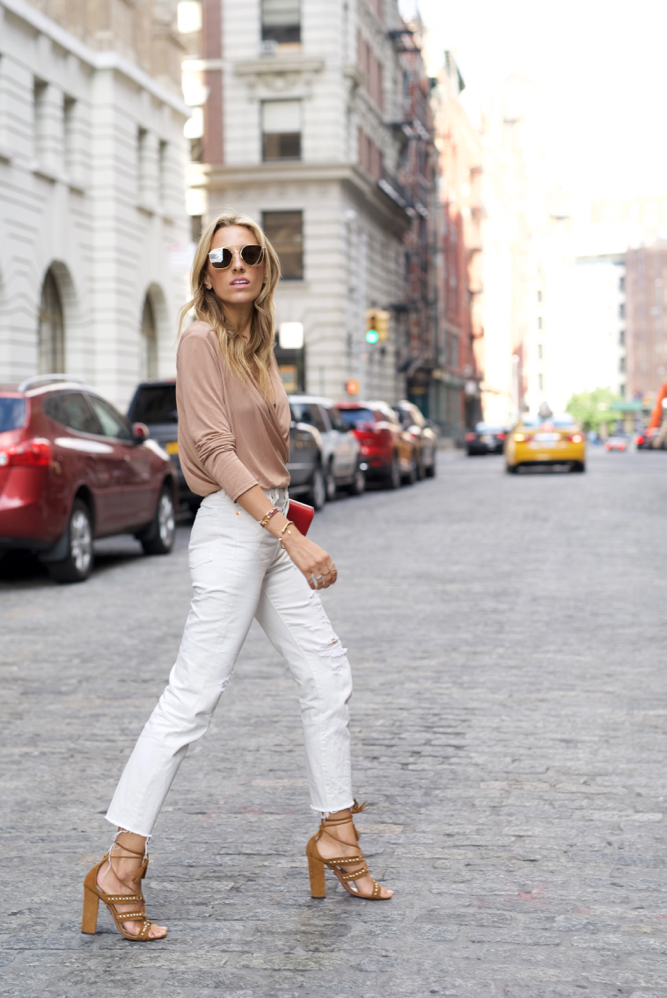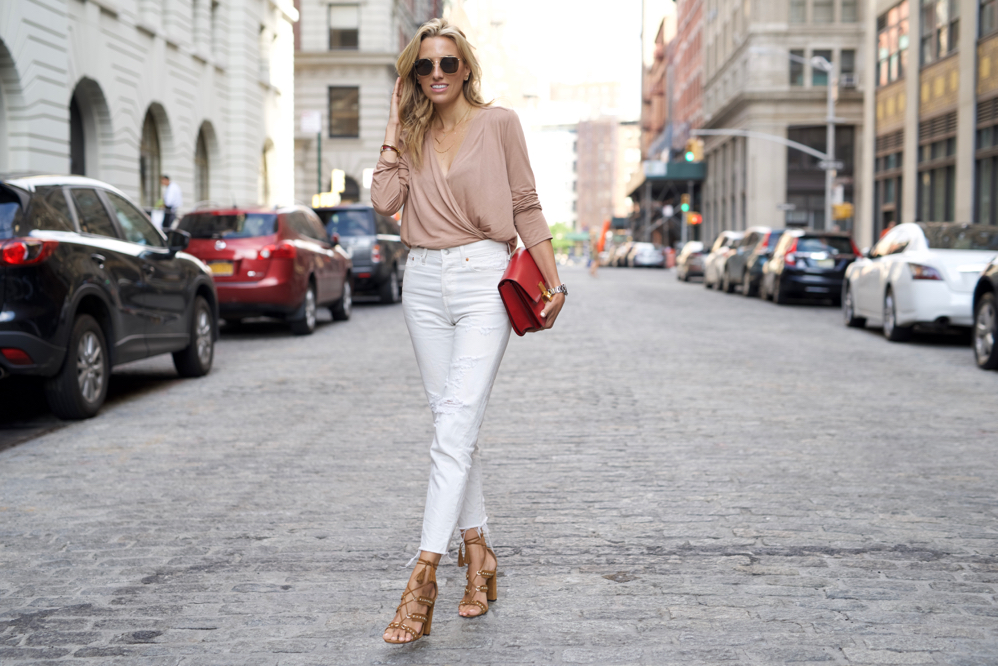 I love when the temperature in NYC has a slight chill in the air but the in-between transitional weather can make getting dressed in the morning very difficult. I always opt for long sleeves or a jacket to throw on my shoulders. You can never go wrong with denim, which is why this outfit just worked for a slightly chilly day. This Lanston top is one of my favorites I bought at the beginning of the Summer. It is buttery soft with a sexy neckline. I want to get it in black as well because it's that great of a top! I was so happy to finally wear it, which worked perfectly with creme Levi's. These jeans are wardrobe staples and are less than $200…FrugaLISA!!! LOL.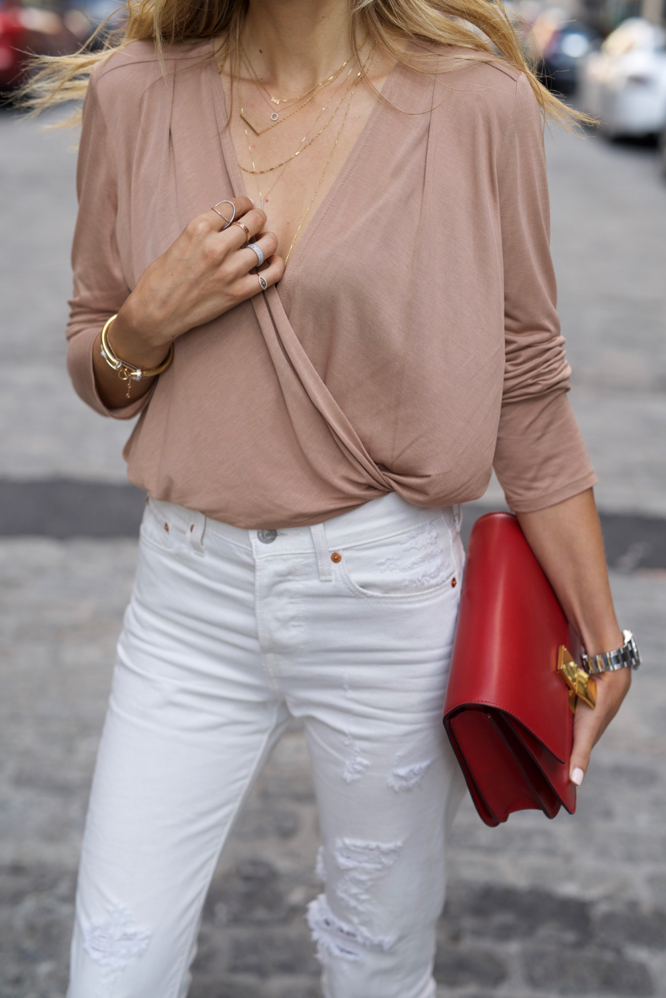 I styled the look with my red Celine box bag, Aquazzura "Tulum" sandals, and Ahlem sunglasses. I added my go-to dainty necklaces by Adina Reyner and Jennifer Zeuner to complete the look.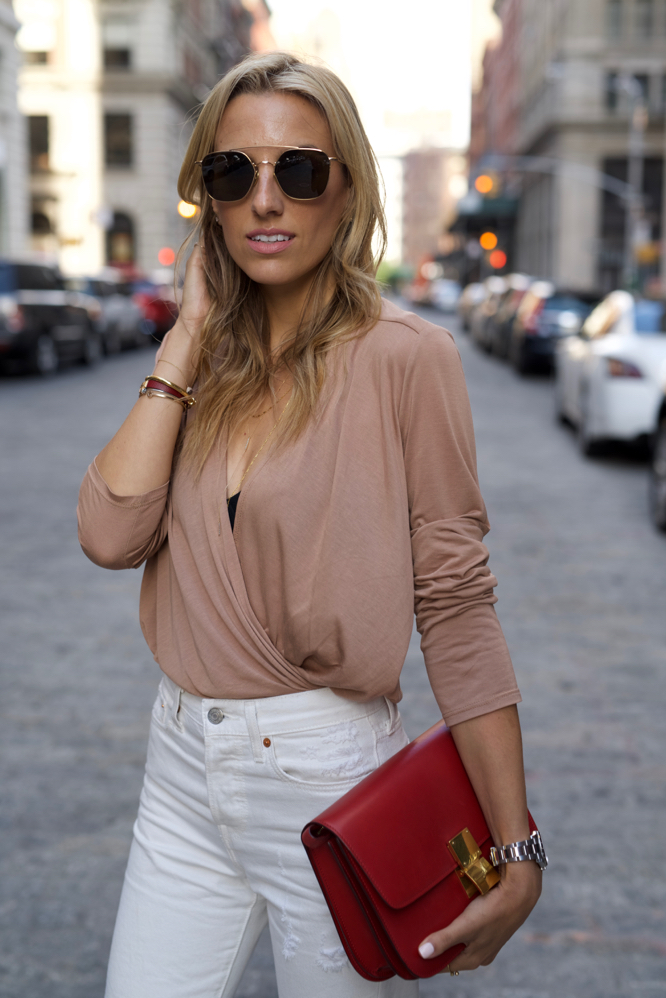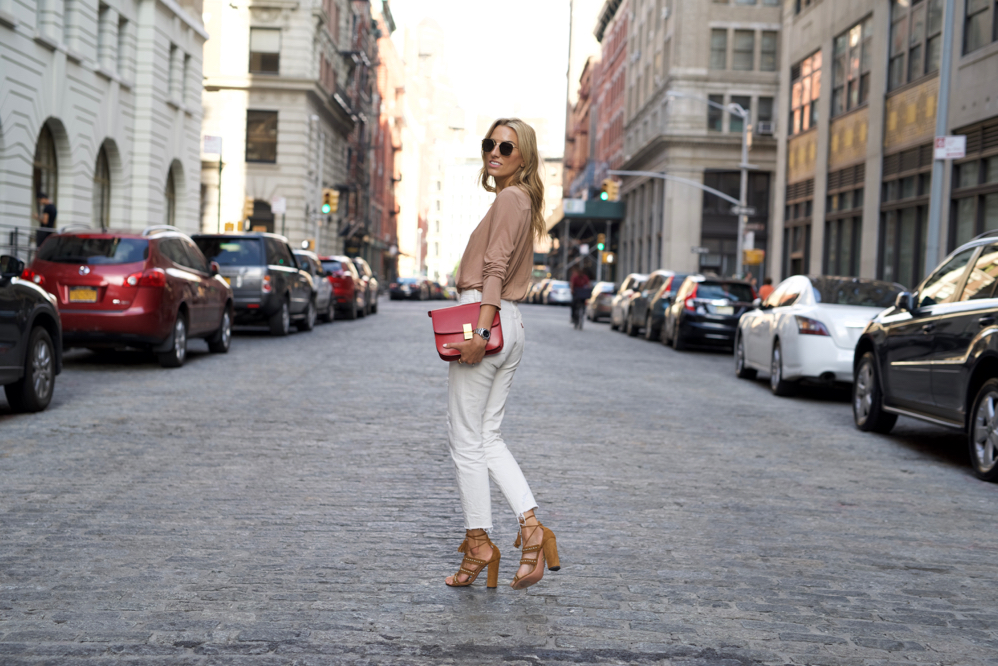 I hope you have a great rest of your day! Thanks for stopping by:)
xoxo, Lisa
Top: Lanston (only avail in black) (similar here)
Jeans: Levi's
Bag: Celine
Sunglasses: Ahlem "concorde" 
Shoes: Aquazzura
SHOP THE LOOK: