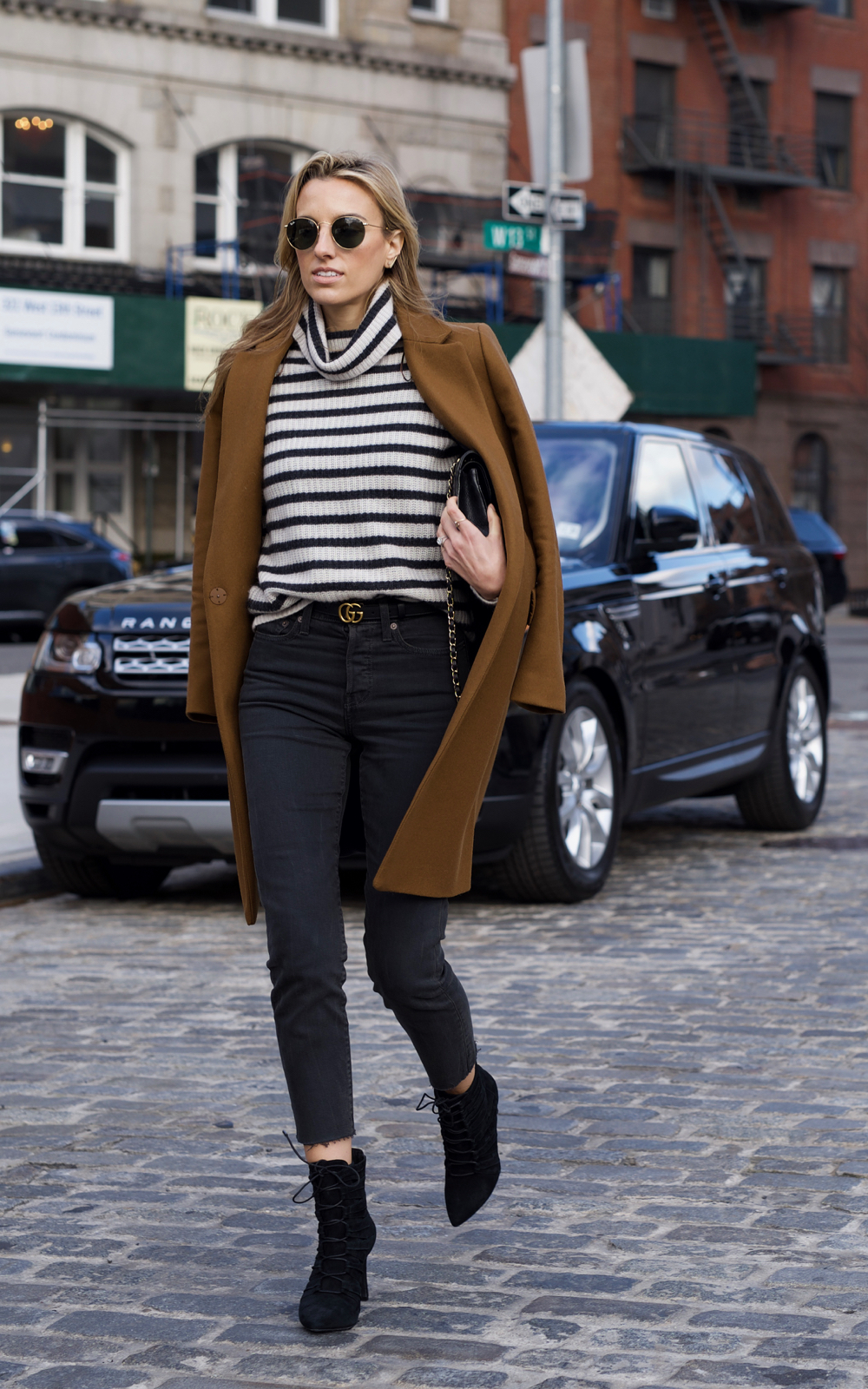 Hey Guys! Happy Monday:) I hope you had a great weekend.
As you may know, my style is very classic and I invest in great must-haves that are very versatile. I love stripes. There is something so chic and classic about stripes so when I saw this buttery soft 360 Sweater cashmere turtleneck, I had to have it. I styled my OOTD with Levi's in a dark rinse. I own this style in cream as well so I knew I would love the fit. You can't beat that price of these either, they are so inexpensive for denim.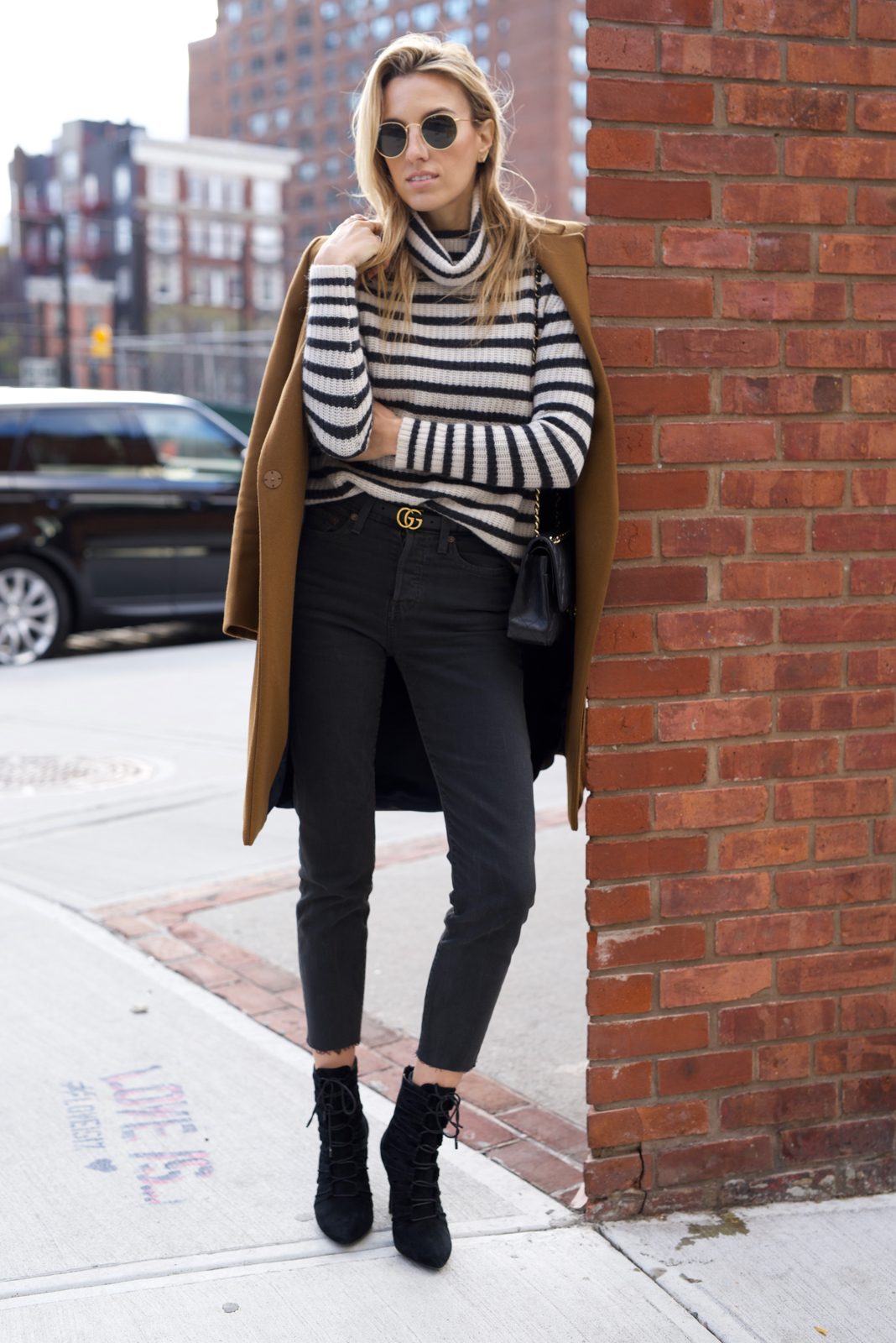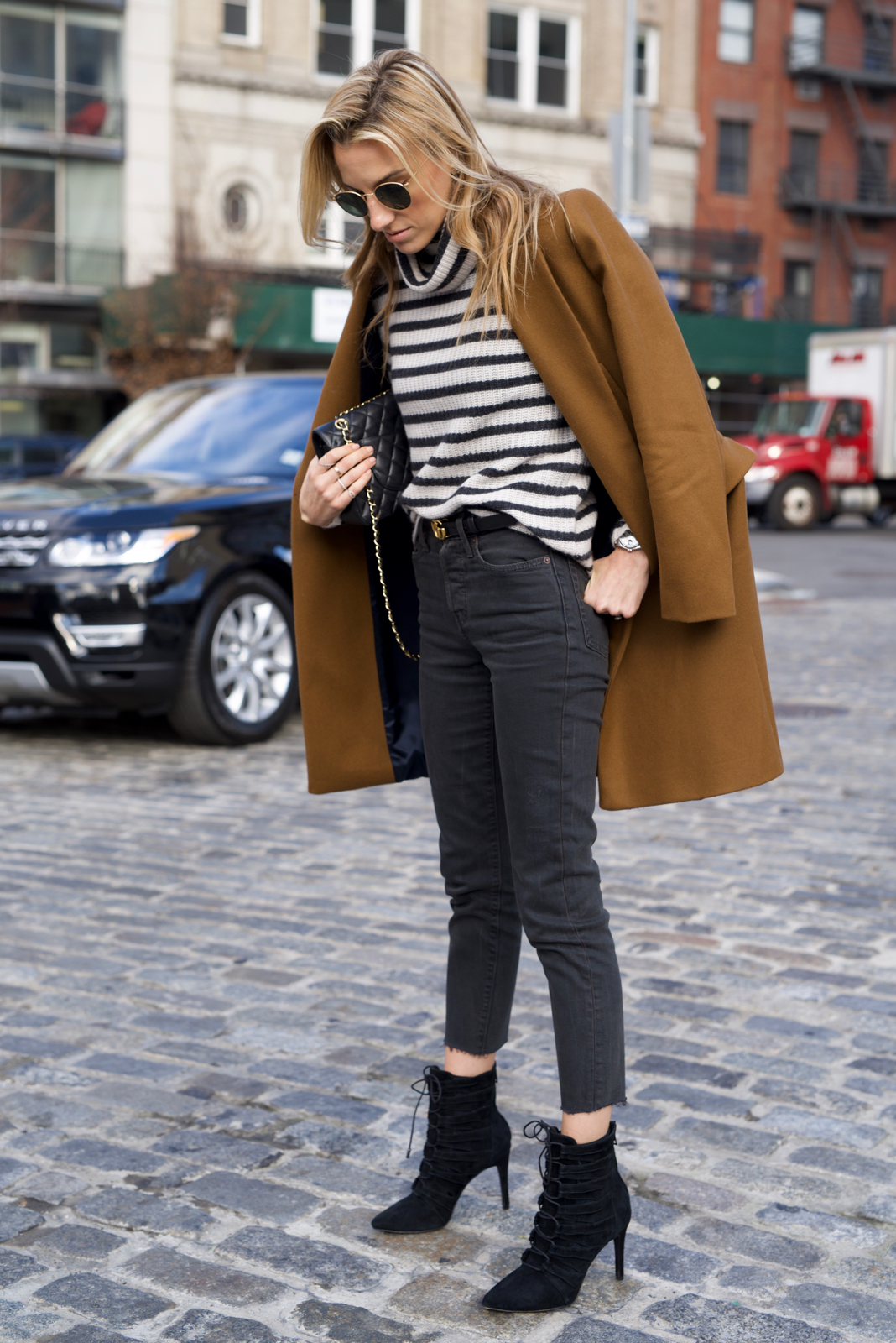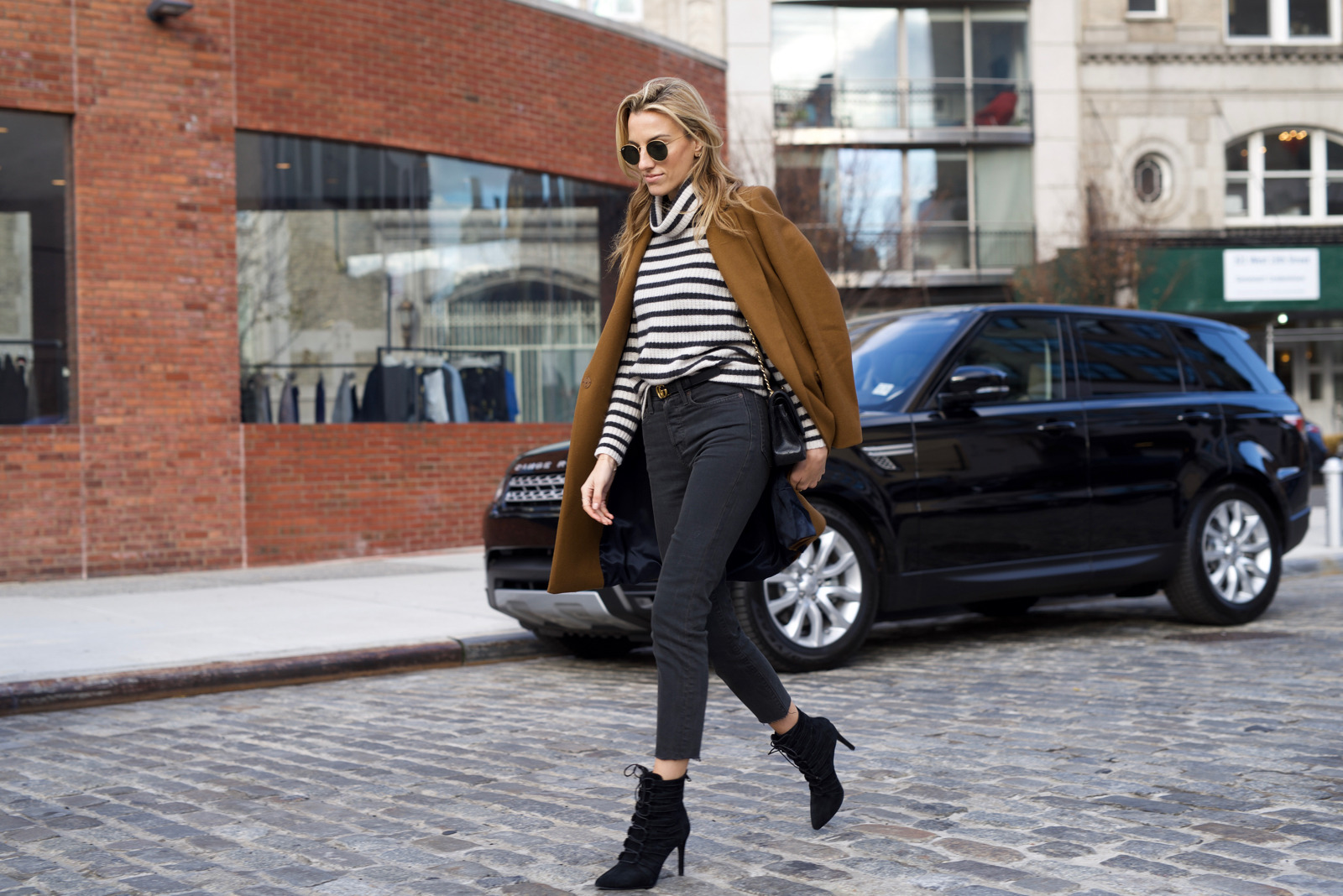 I paired the look with lace-up Joie booties and a coat I recently bought at Zara. I'm a sucker for camel coats. This one is slightly darker, which I love. I also wore the must-have accessory of the season…a skinny Gucci belt to tie everything together.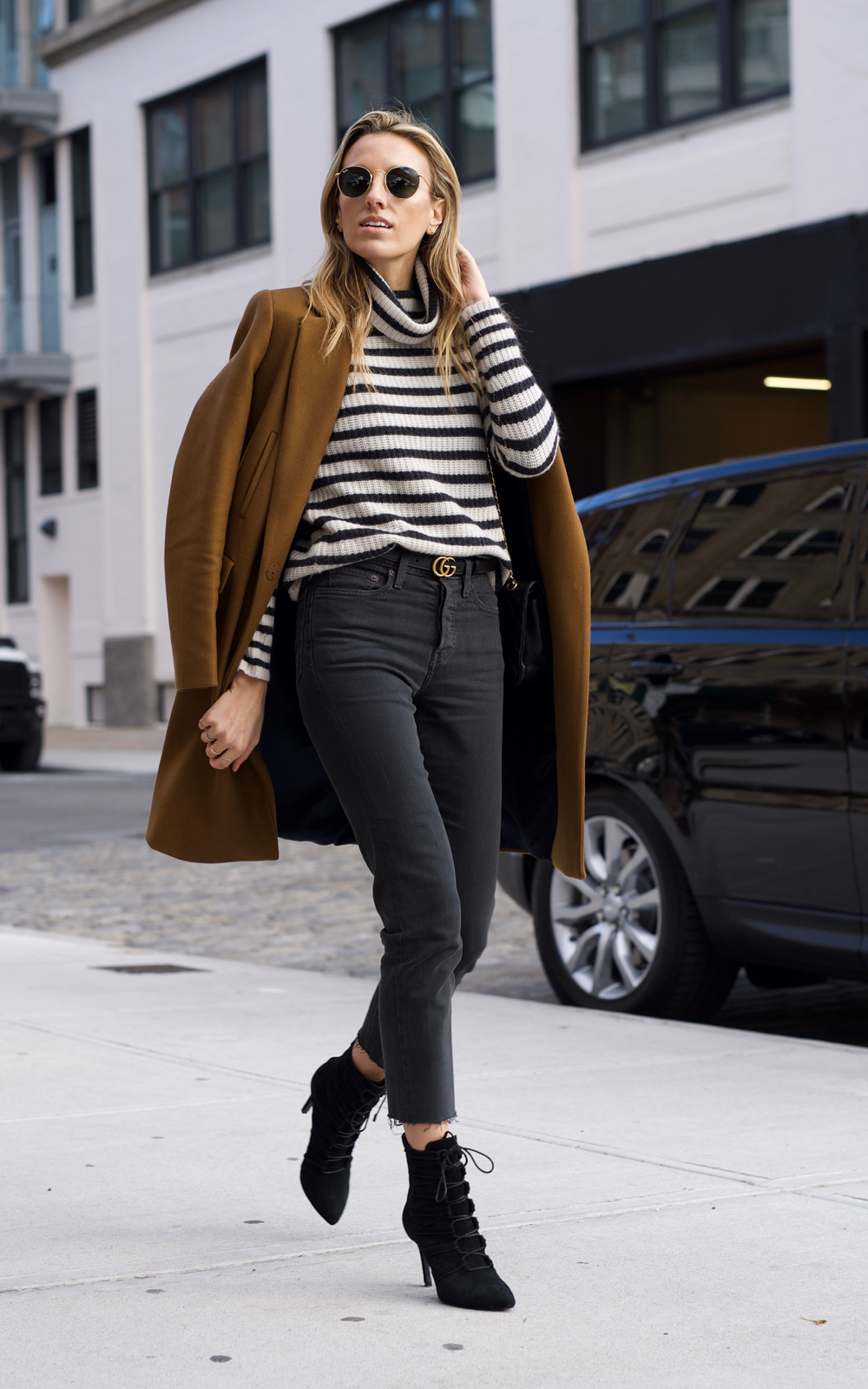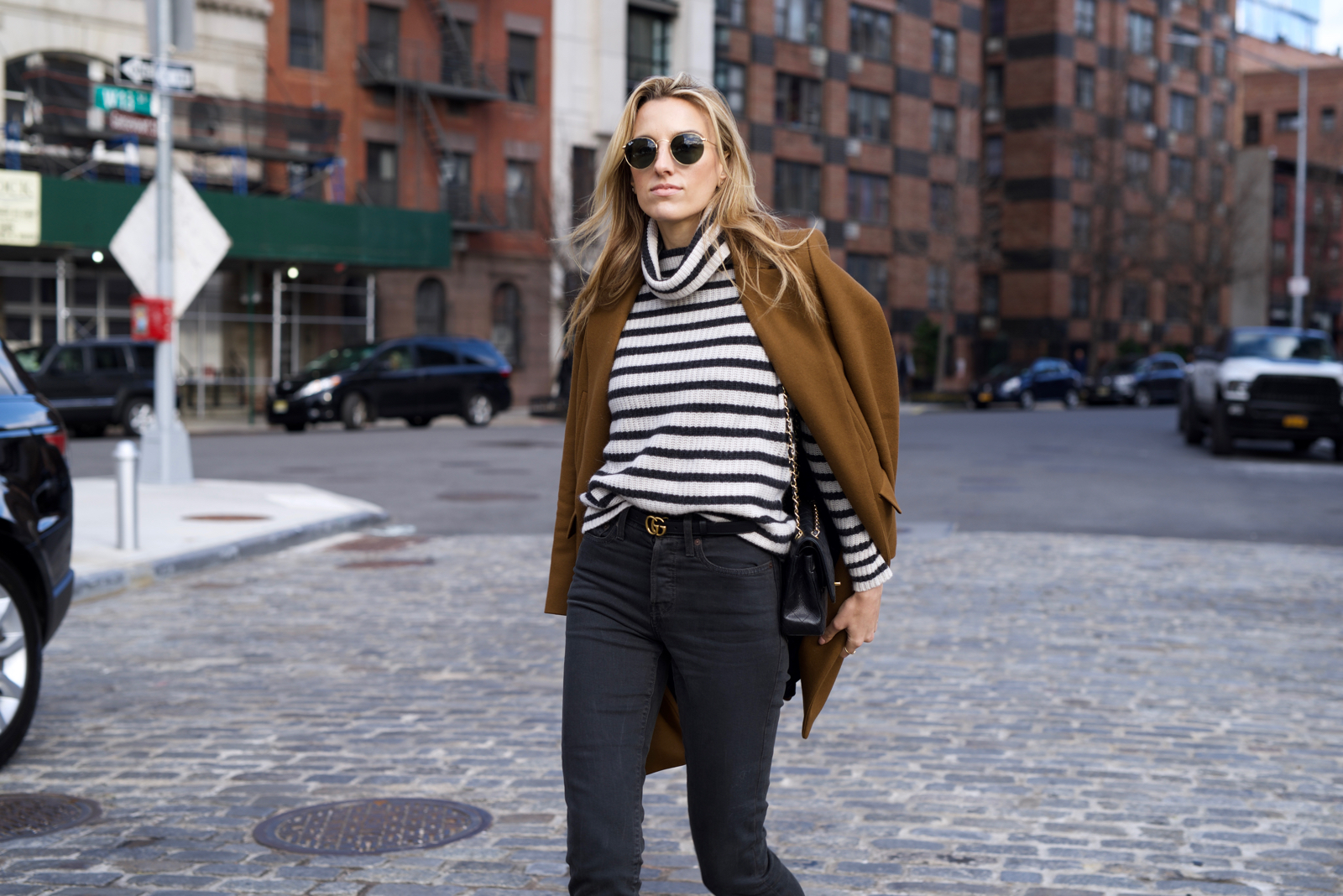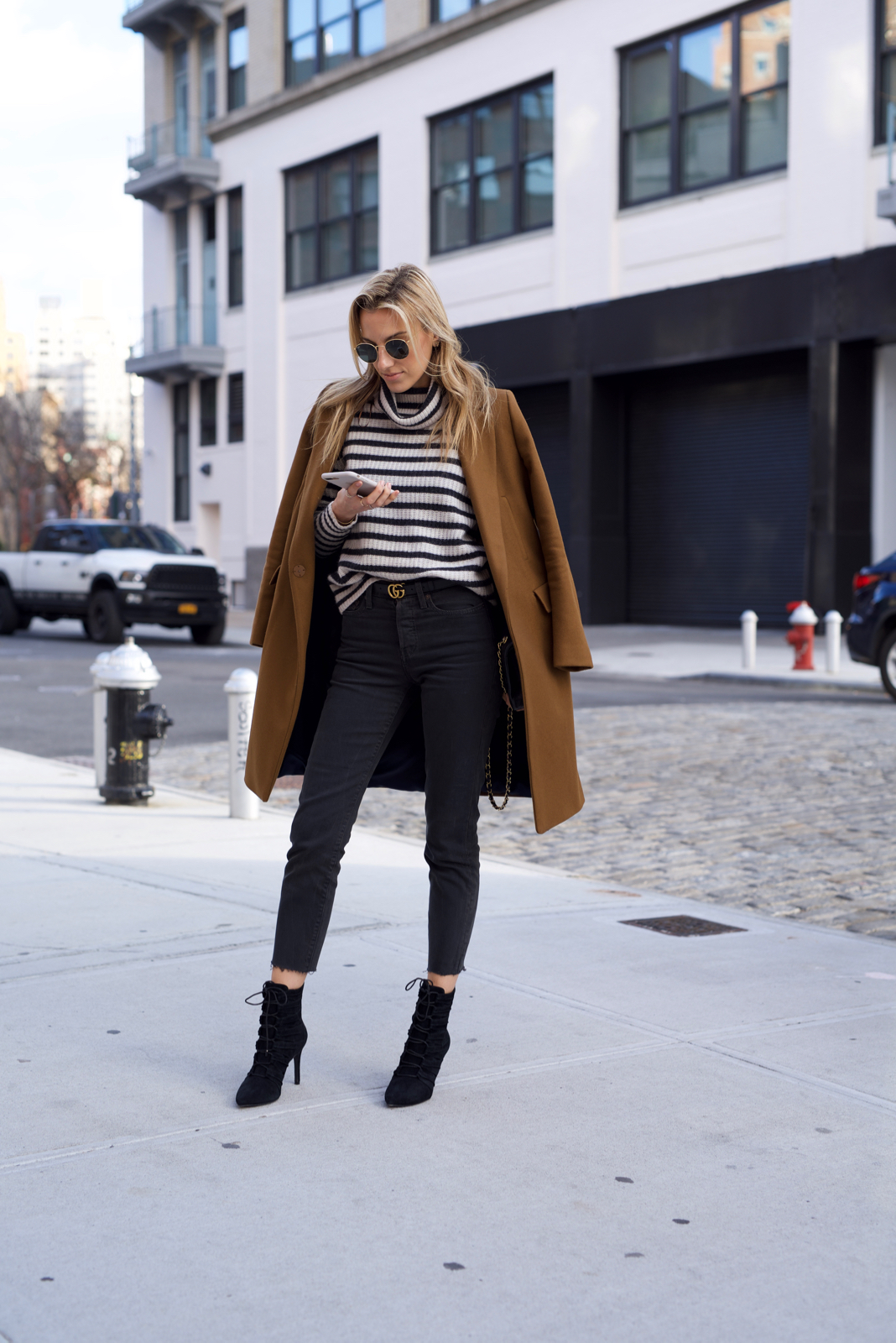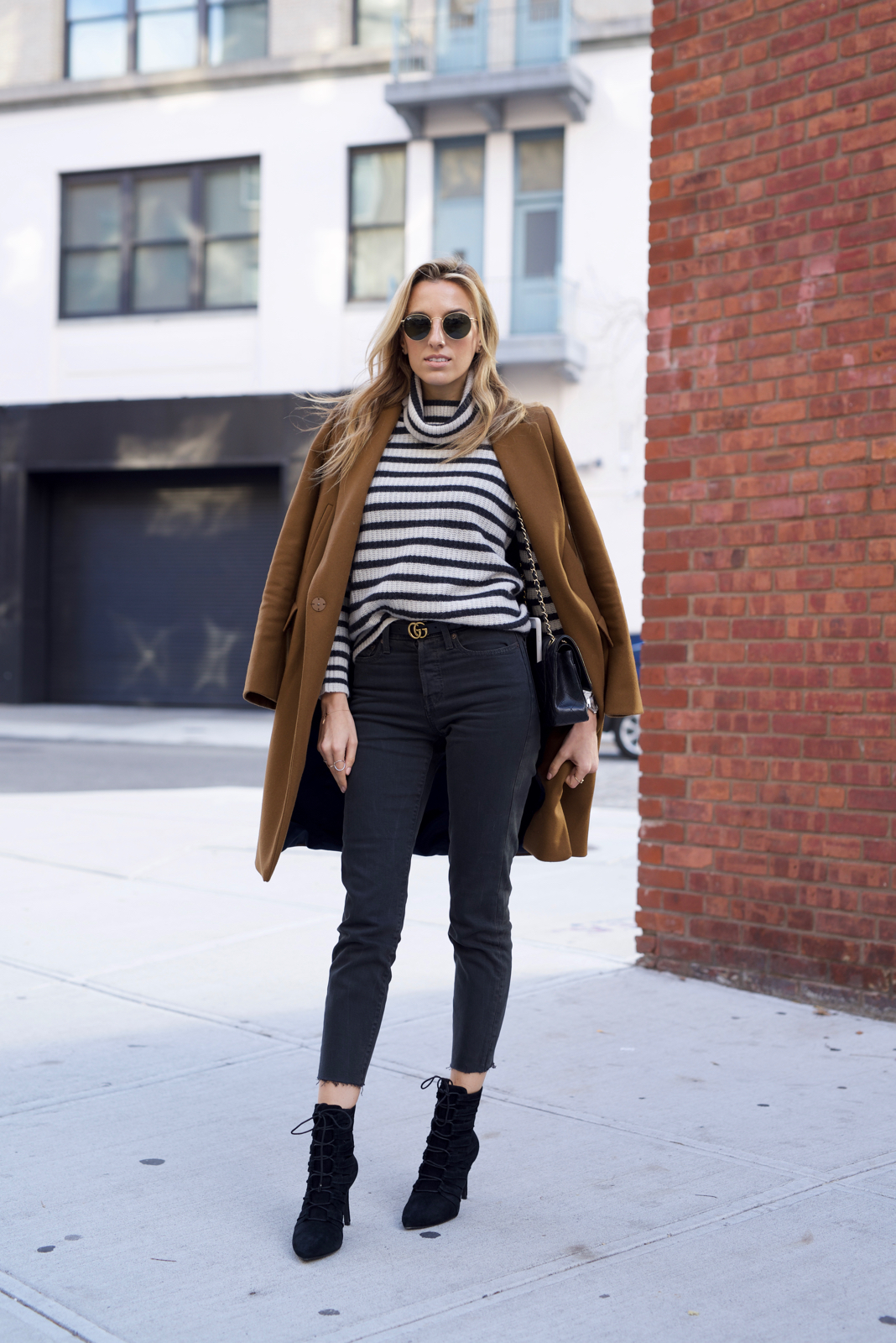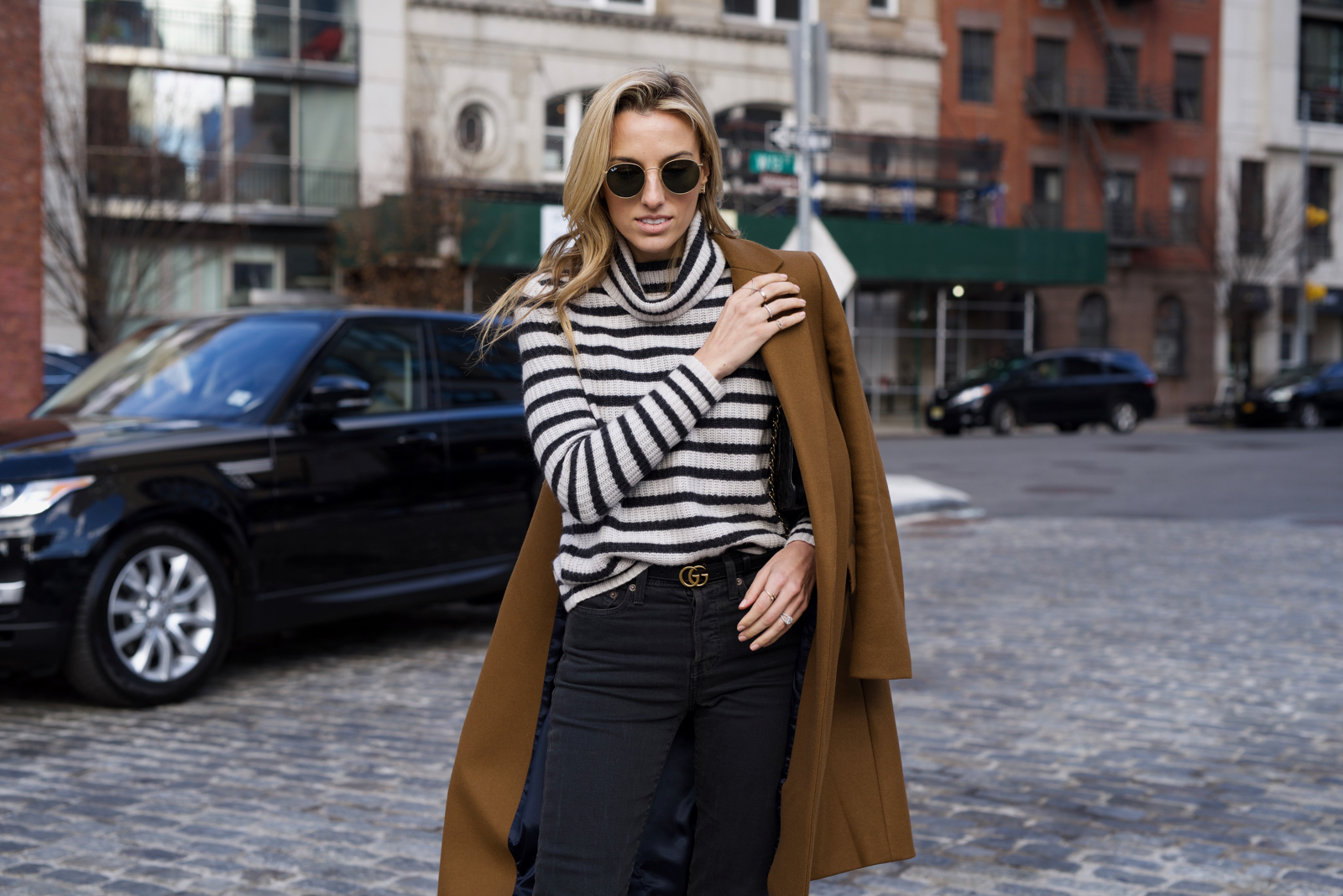 I completed my outfit with Ray-Ban round sunnies and a classic Chanel bag.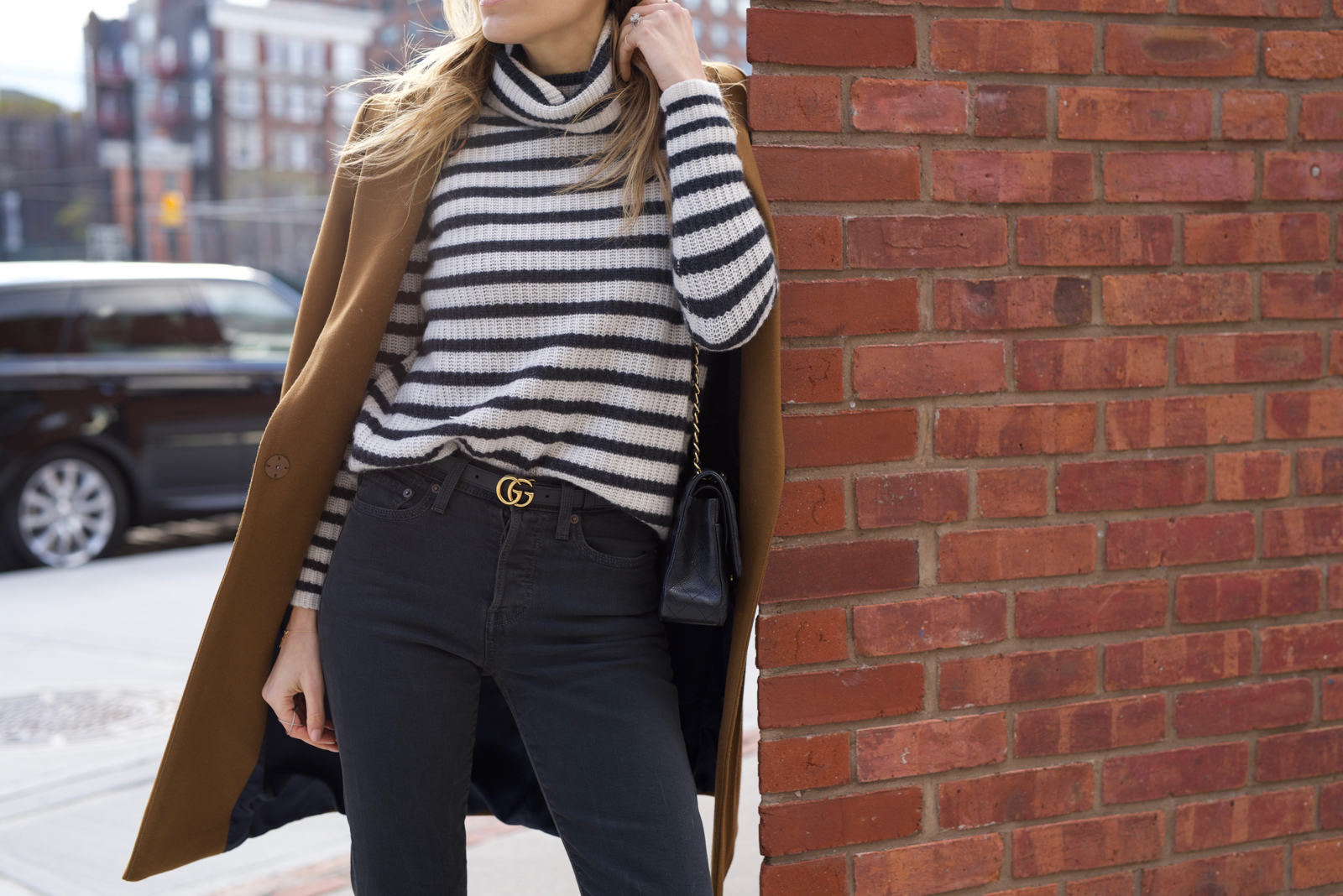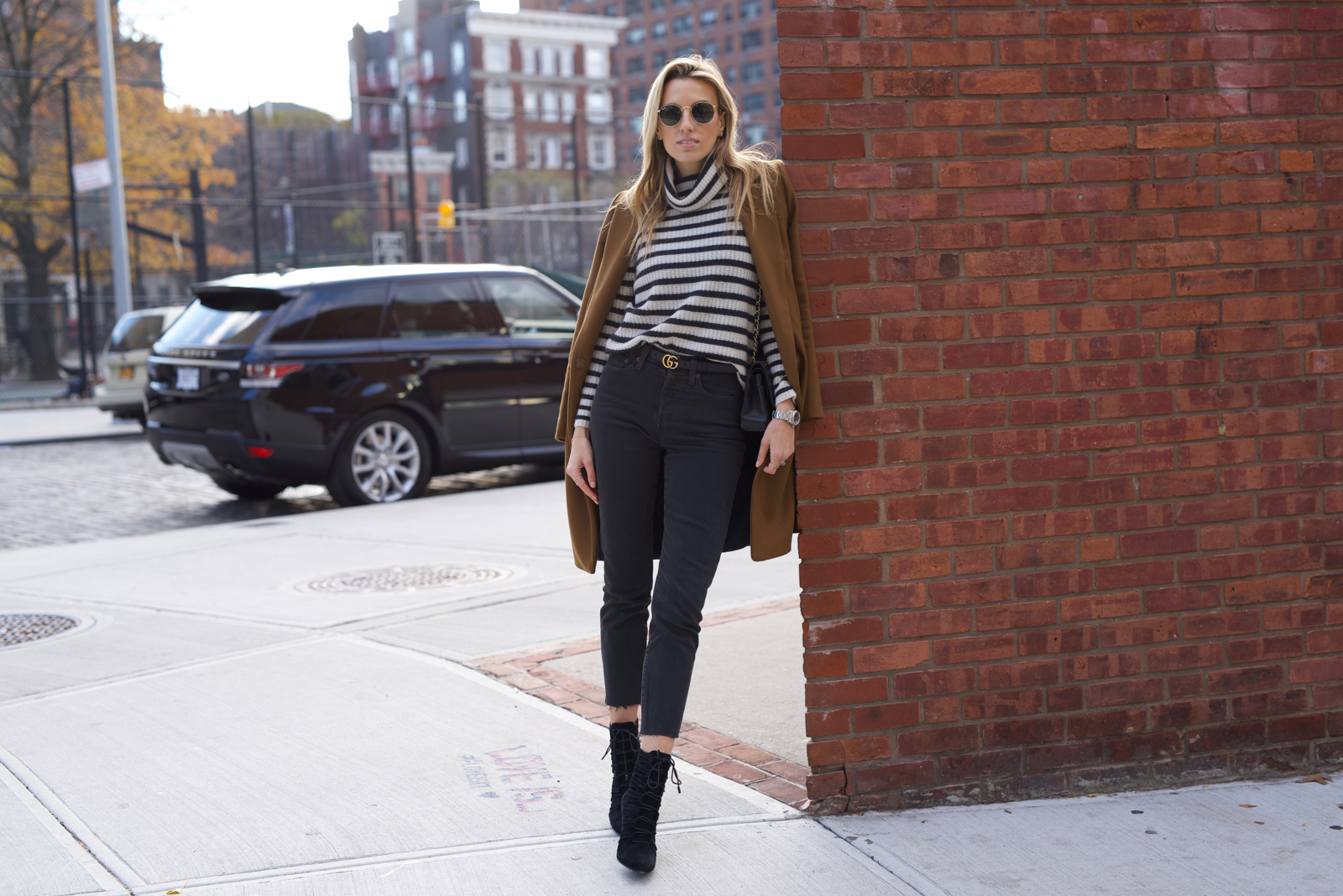 On another note, the beautiful new car in these photos is my new Range Rover Sport. I'm literally obsessed with her…LOL! We just got this new car and I want to say, I know it's just a material object but for me it represents so much more. I'm living proof that when you work hard, dreams can come true. Most people don't know my background and little by little I want to share it. I grew up in a successful household with parents who immigrated here from Italy. They always instilled work ethic in us. Nothing was ever handing to me or easy. In reality it was the complete opposite. I'm grateful for what my parents have done for me but when I switched careers right out of college my parents no longer gave me financial support. It was an extremely tough time in my life but honestly I learned more from that time than any other. I've worked super hard to have anything in my life. I'm grateful even though there is still a long way to go. I'm sharing this because we live in a world where it's hard for young people to have good role models. I have 2 careers right now and even though it's hard, it's exactly what I've always wanted. This year has been the hardest year ever but I'm still working through it and realizing every day I wake up that life is short. I strive towards my dreams in hopes that I can inspire someone to know that if I can do it, so can you. Live the life you dream of by working hard and never giving up:)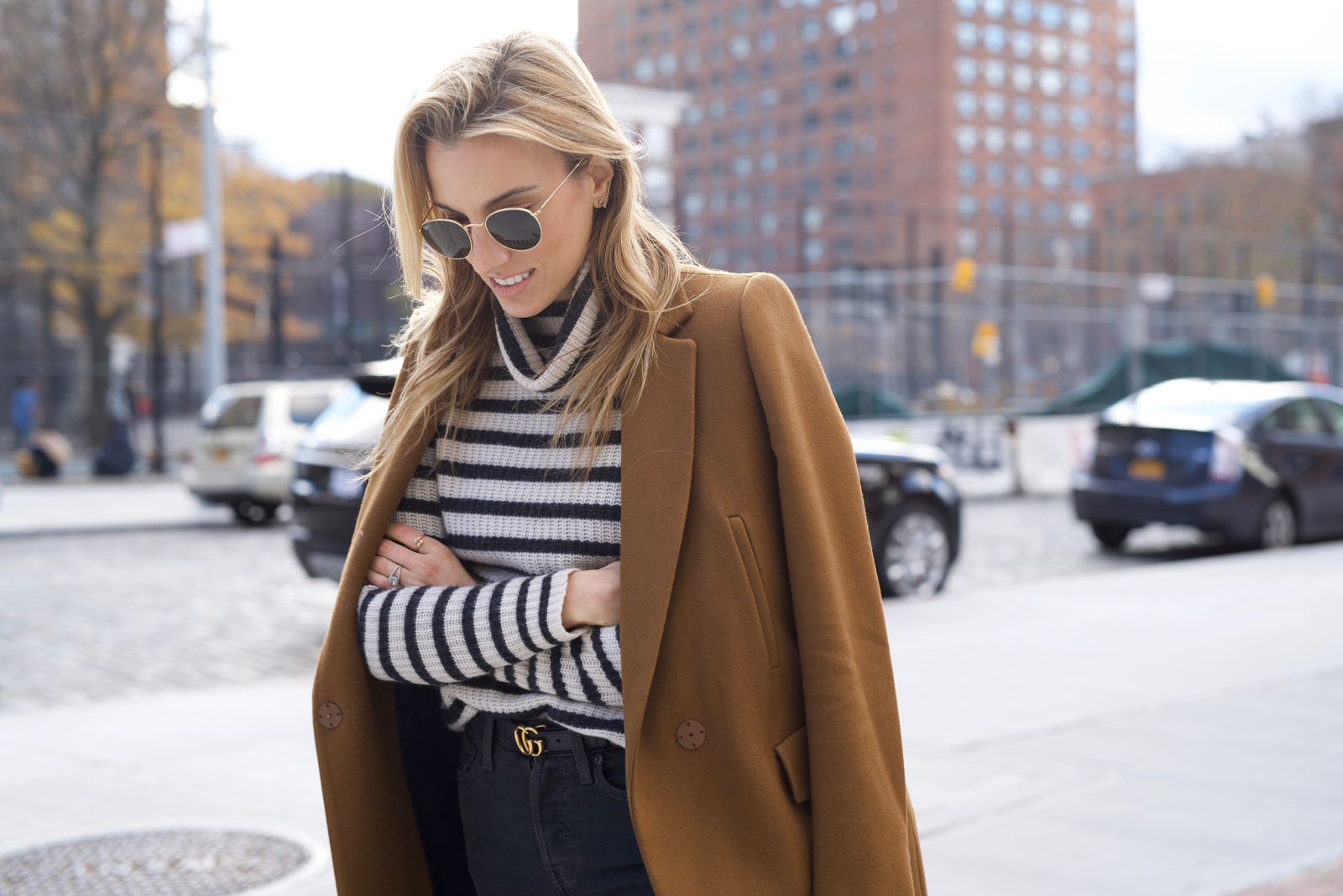 I hope you have a great rest of the day! Thanks for stopping by:)
xoxo,
Lisa
Sweater: 360 Sweater (also here and  here)
Coat: Zara (similar here, here and here)
Jeans: Levi's (also here and here)
Boots: Joie (also here)
Sunglasses: Ray-Ban (also here)
Belt: Gucci (also here)
Bag: Chanel (also here)
SHOP THE LOOK:
SHOP HOLIDAY GIFT IDEAS HERE! Also check out this amazing sweepstakes Re/Done is having. You all know I love my Re/Done jeans….enter HERE.