Hey Guys! I hope you had a great Holiday and a Merry Christmas:) I can't believe today is New Year's Eve. This year has flown by so quickly. As you all know this year has been a tragic one with the loss of my brother. Through this loss I've learned so much about myself, people and life in general. It's a part of life to go through ups and downs and to experience loss. No human on this plant is immortal. That being said I still miss my brother every single day. There are different phases of grief and let me tell you I've experienced them all. Through this loss has come hope, joy and love. I know now, more than ever before, what is most important. For me it's spending time with the people I love…my husband, my dog, my family and friends as well as creating a life I'm proud of. It's the main reason I'm such a workaholic (the good kind..LOL). I love to work hard and I feel grateful for the year I've had professionally. I'm proud of myself and what I've accomplished especially when most days I found it hard to get out of bed. I'm proud of the courage and strength I have to continue to pursue my dreams, find joy in the little moments and create new memories knowing all too well that life is short.
I look forward to 2017 and what it has in store for us. I wish all of you the best year yet filled with love, joy, prosperity and health:) Thank you so so much for your countless support. Without you, all of this would not be possible! I'm humbled by the love, comments, emails and kind words you all bestow on my life each day. There are no words for how much this means to me. Love you ALL!!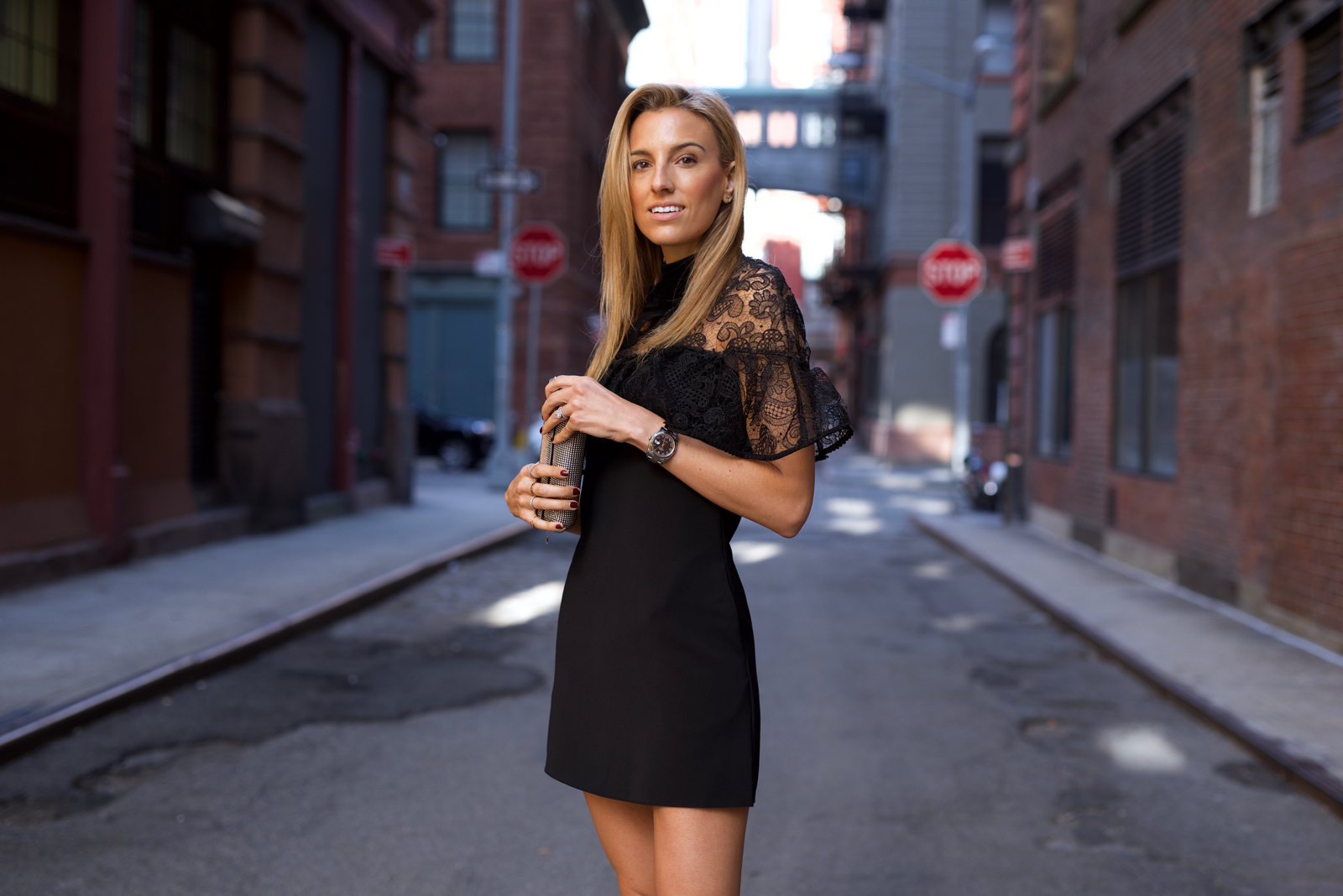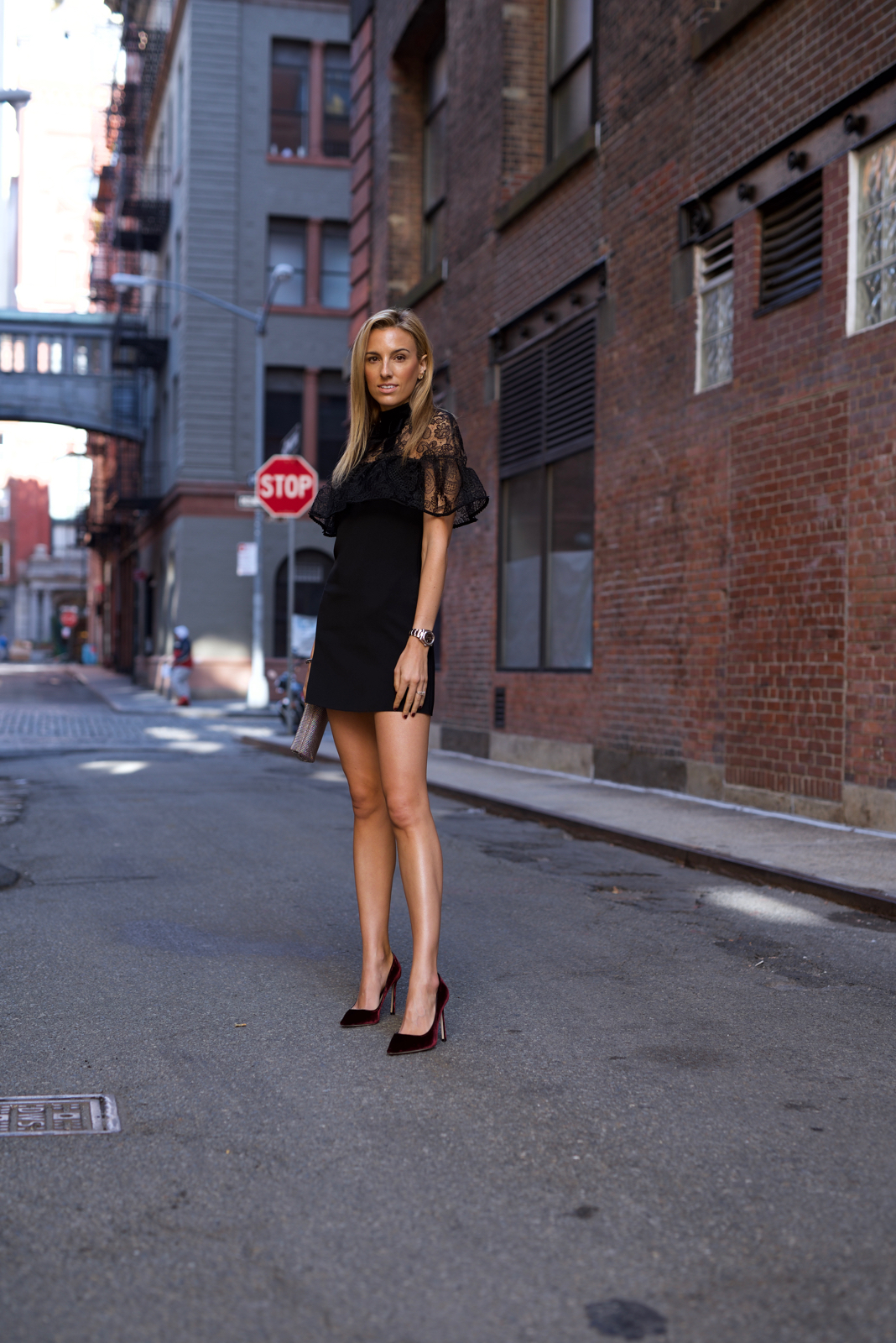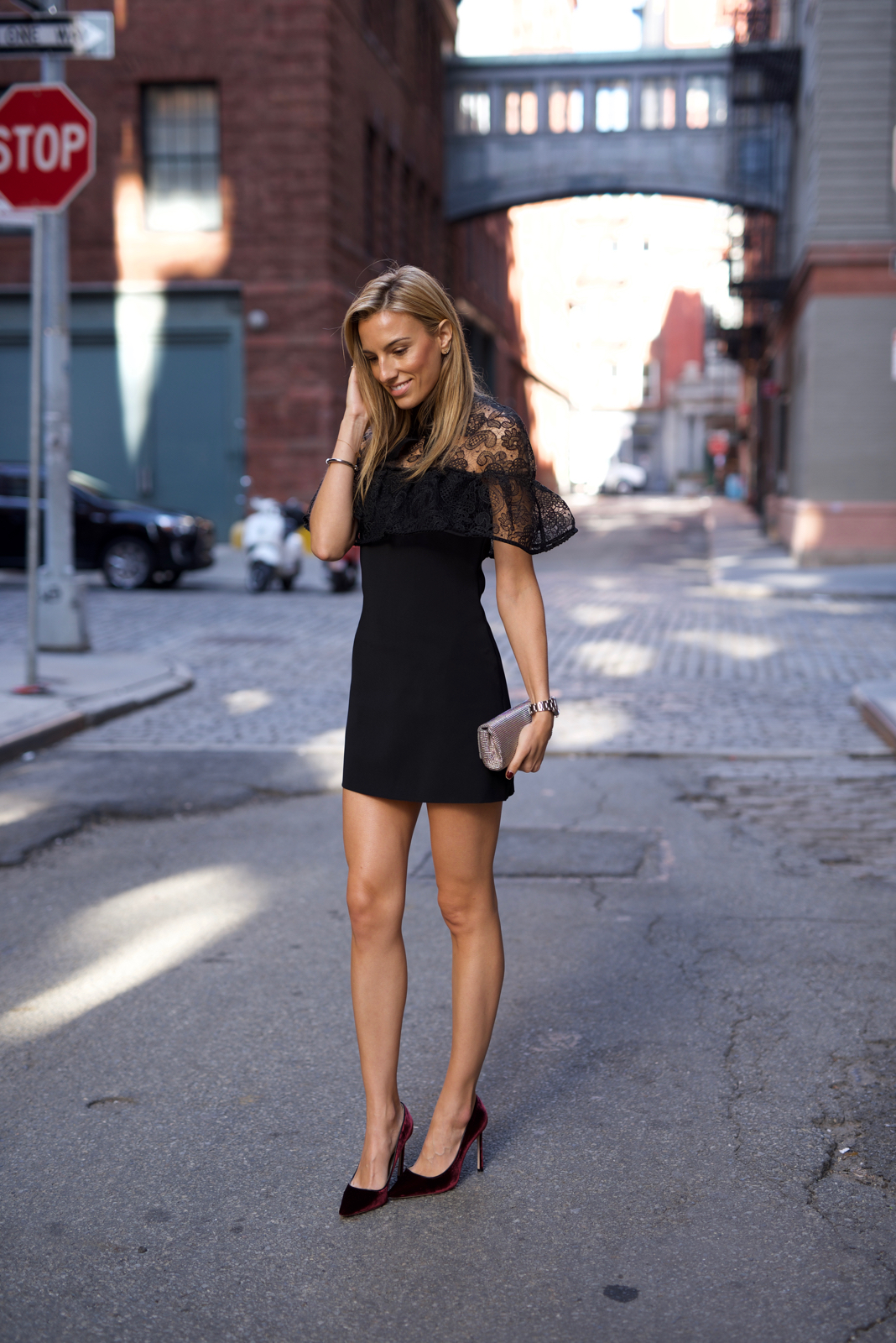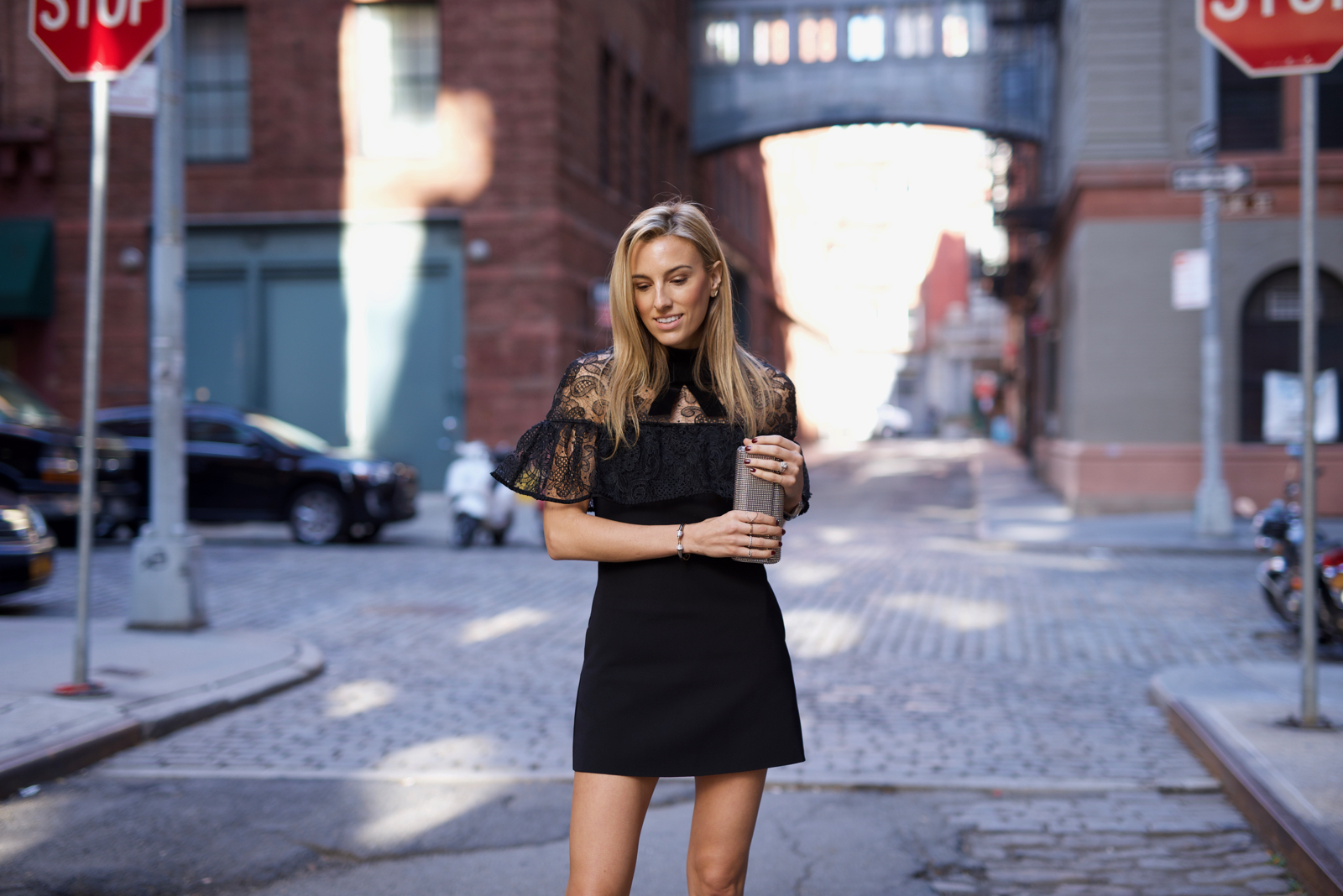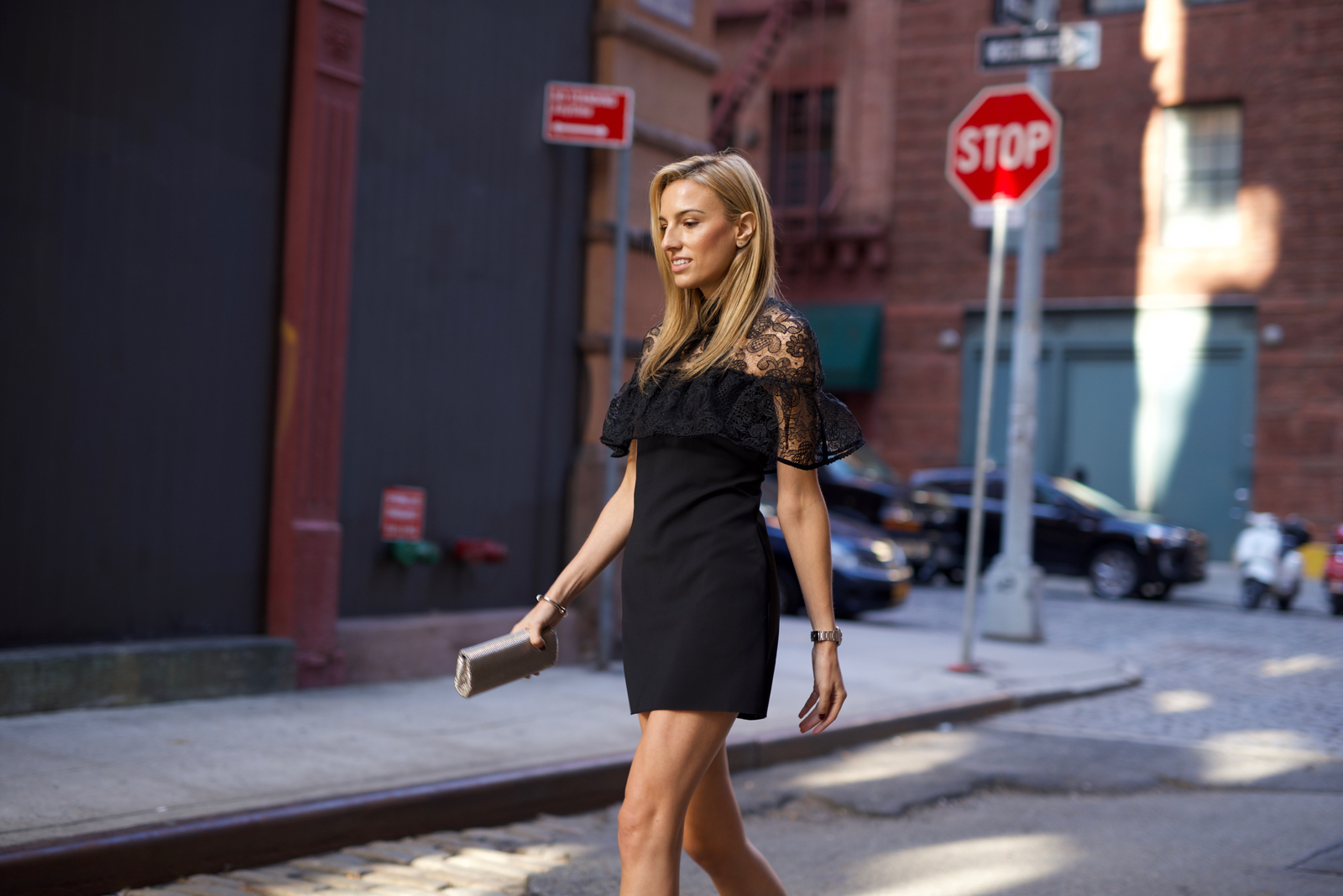 I love this Self Portrait dress. It has all the right details…lace, velvet and side pockets. The fit is also perfection. I styled it with Jimmy Choo velvet pumps and a silver clutch. This look is the perfect OOTN for any special occasion. It's even a great option to wear to a wedding.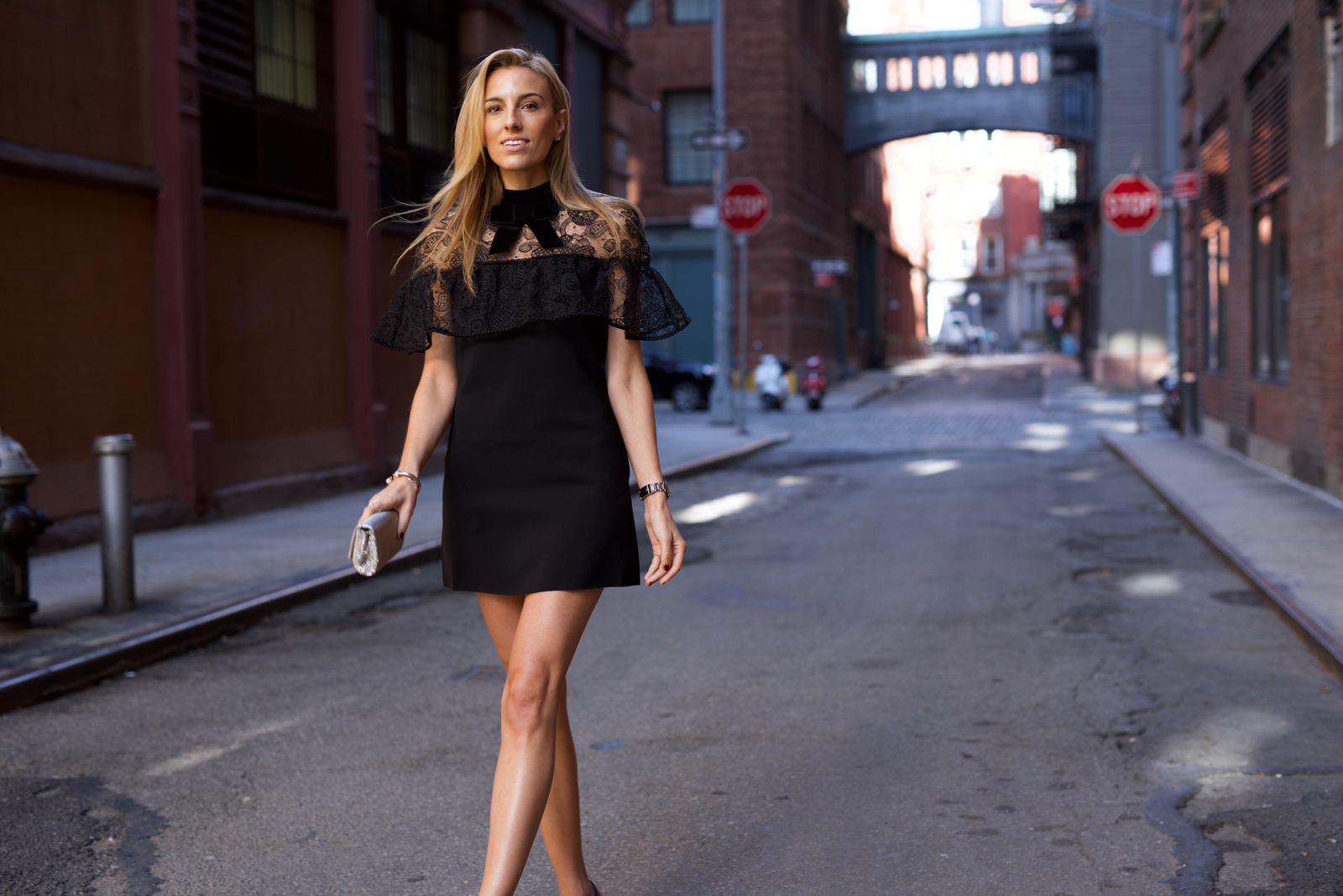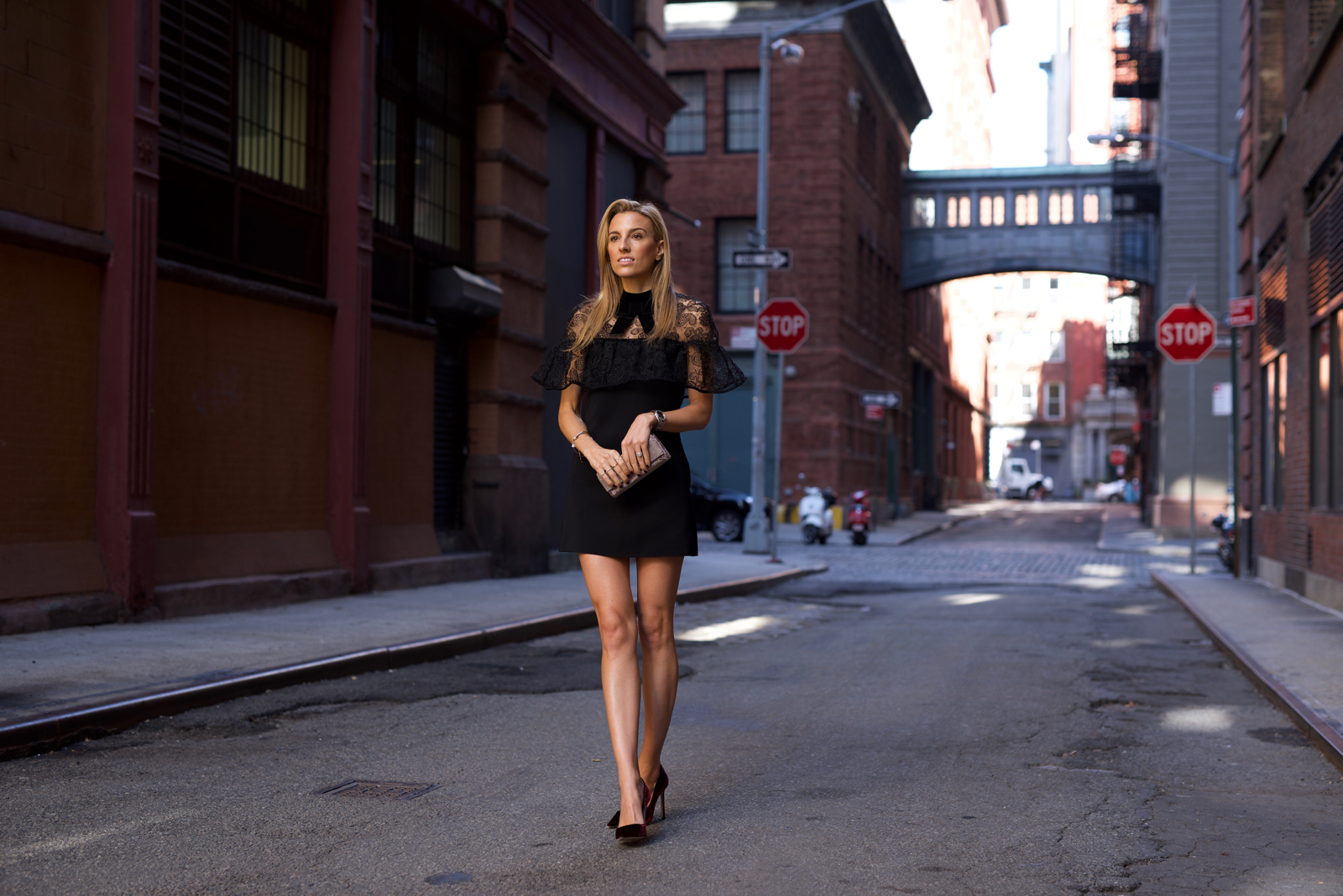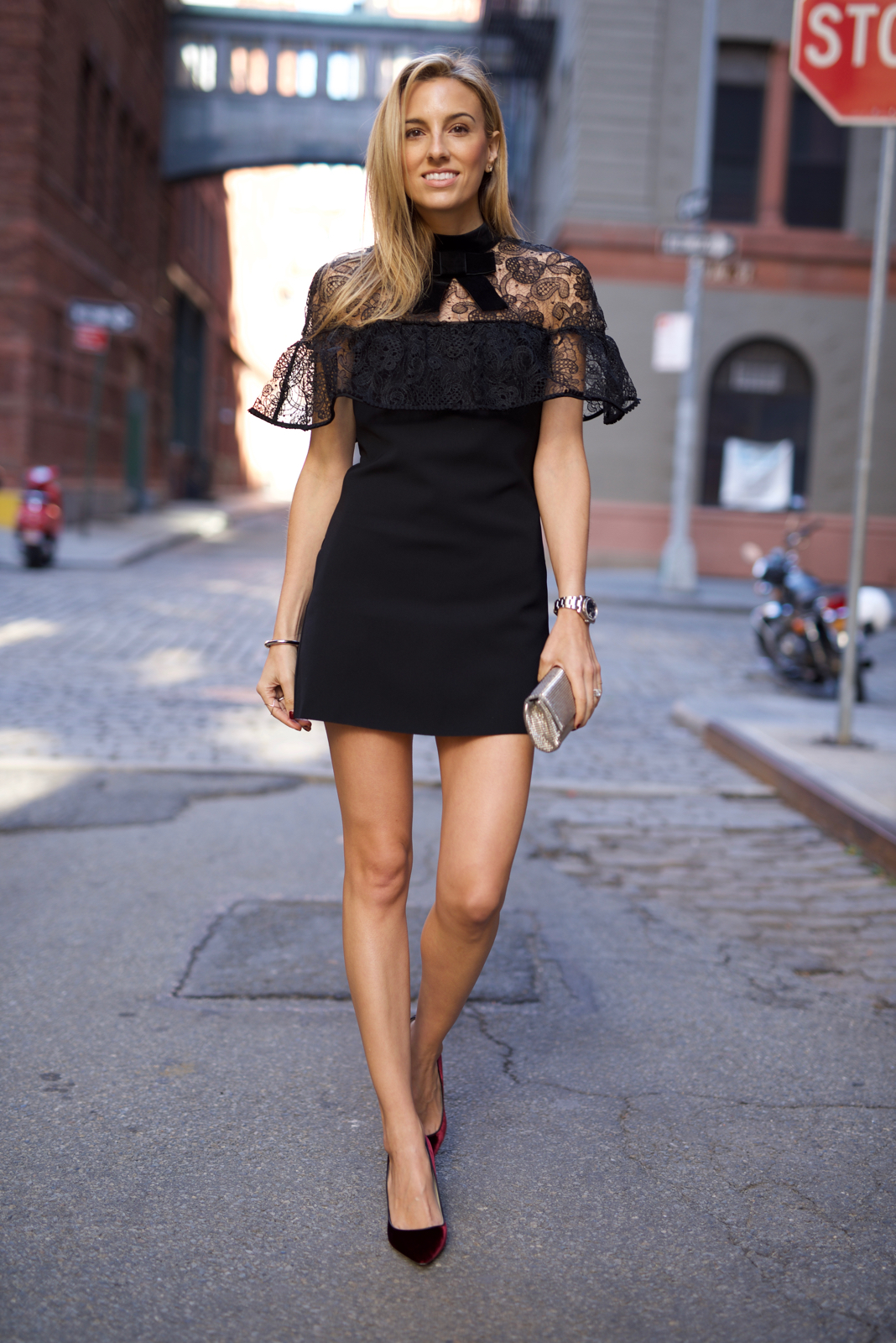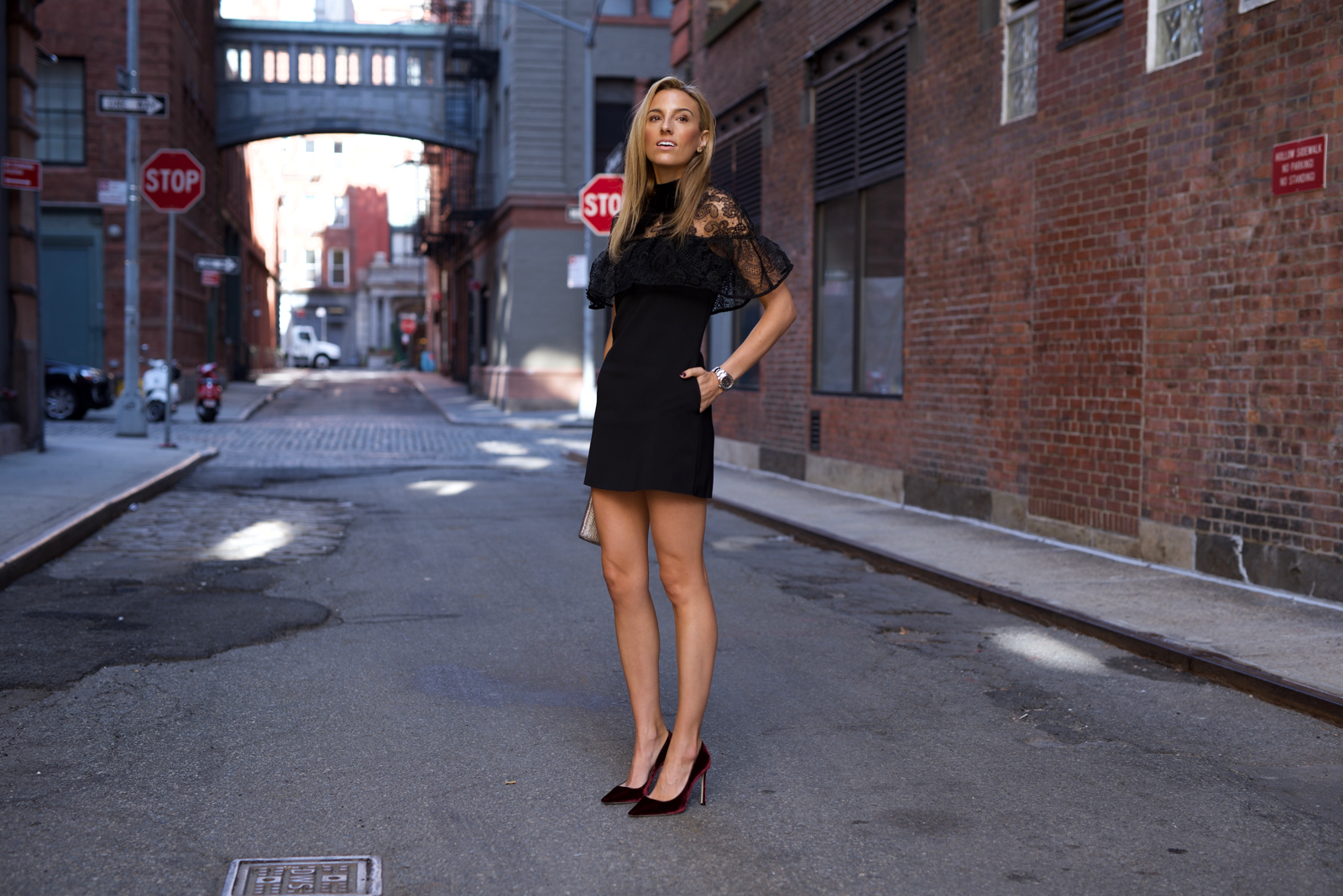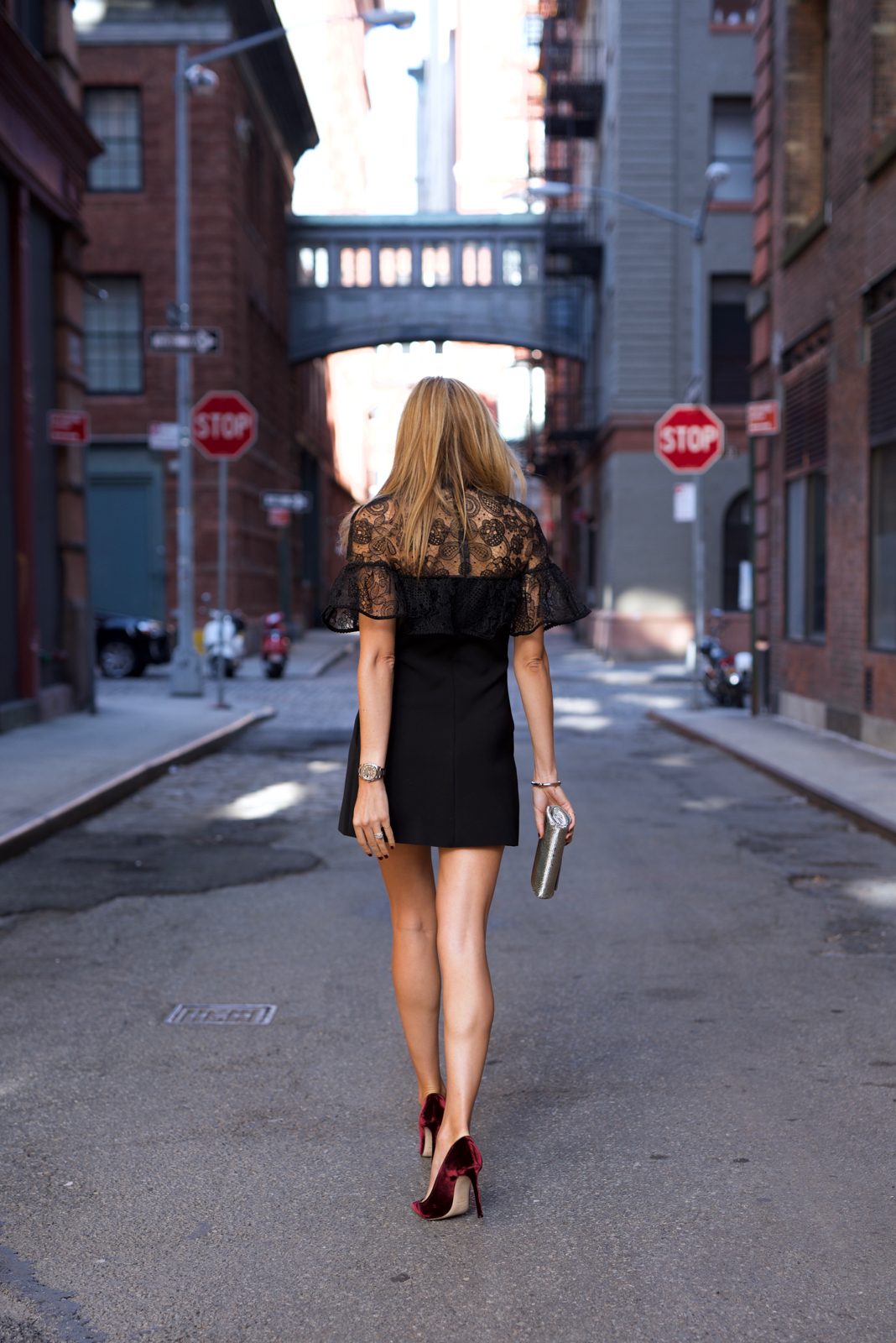 Happy New Year!!!
xoxo,
Lisa
Dress: Self Portrait
Shoes: Jimmy Choo (similar here and here)
Clutch: Whiting & Davis
SHOP THE LOOK: