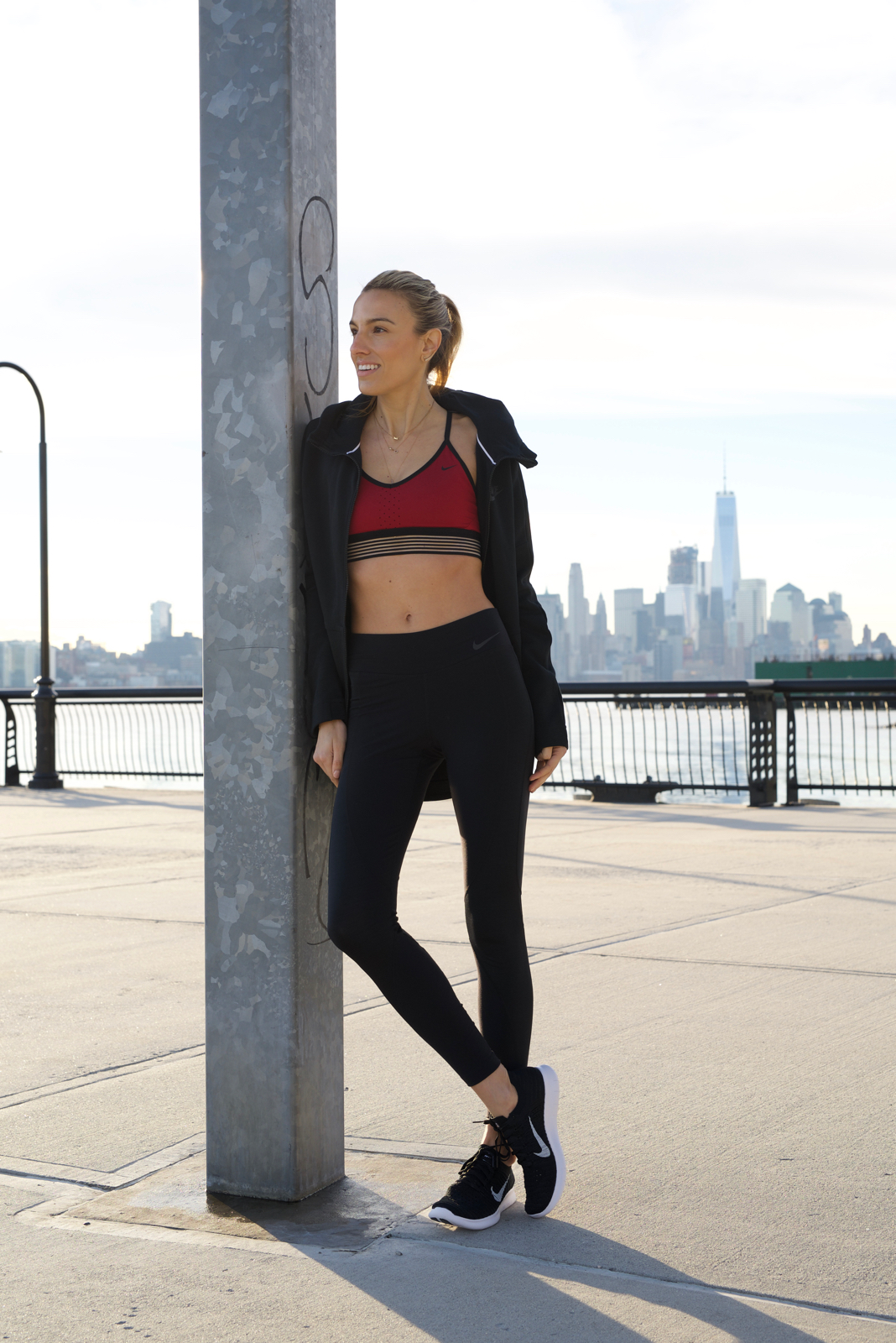 Hey Guys! Happy Monday. With the holidays quickly approaching it's even more important to make health and fitness a priority. With that being said it helps to have some new workout gear for some extra motivation. It works of me…lol! I just recently discovered Jack Rabbit and couldn't be happier I did. They have such a great selection of products with a variety of brands. I wear a lot of Nike, particularly Nike sneakers so I was happy to get myself a new pair. I'm really impressed with Jack Rabbit's selection of Nike gear. I fell in love with these Nike Flyknit sneakers when I saw them. They are ridiculously comfortable and super lightweight as well.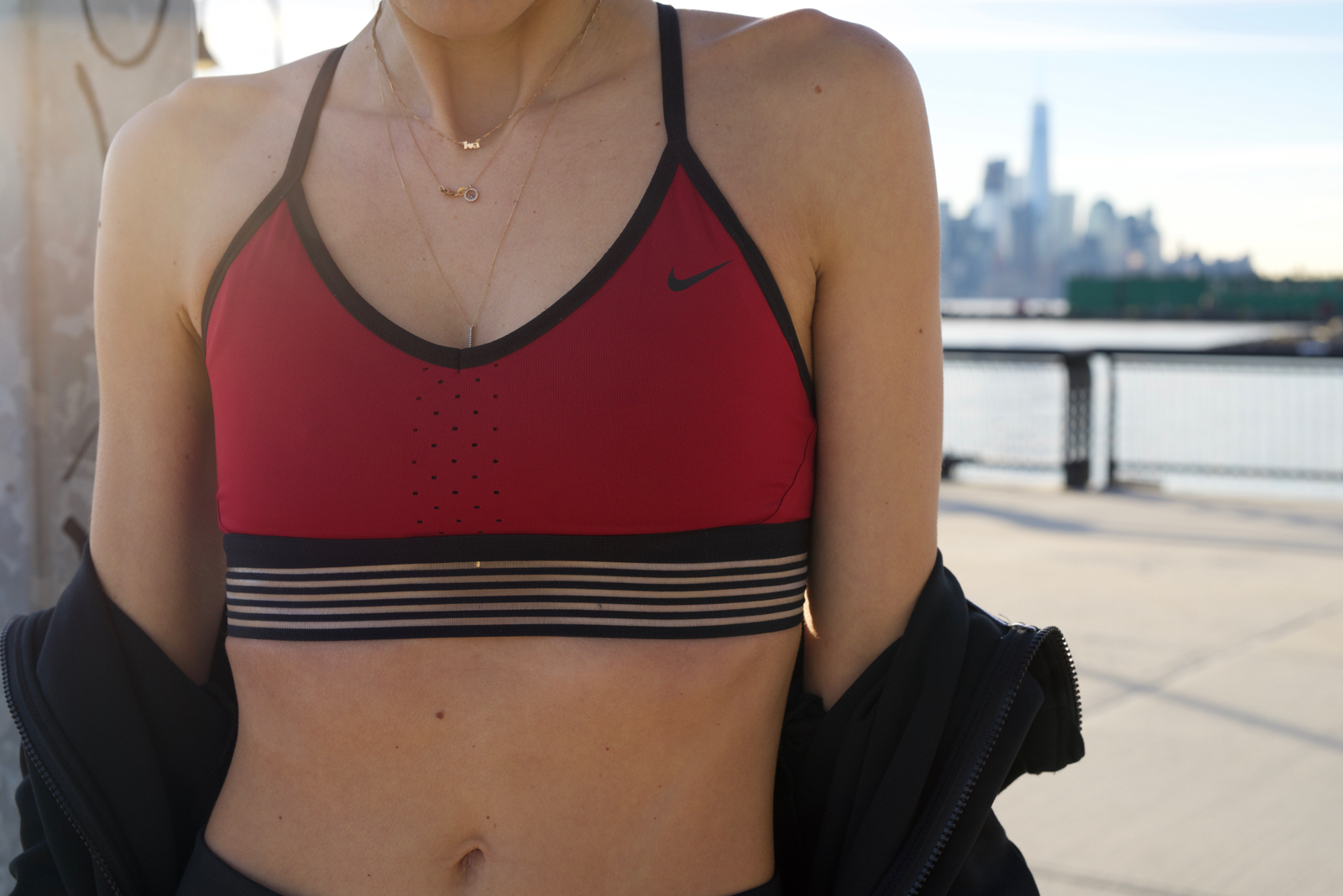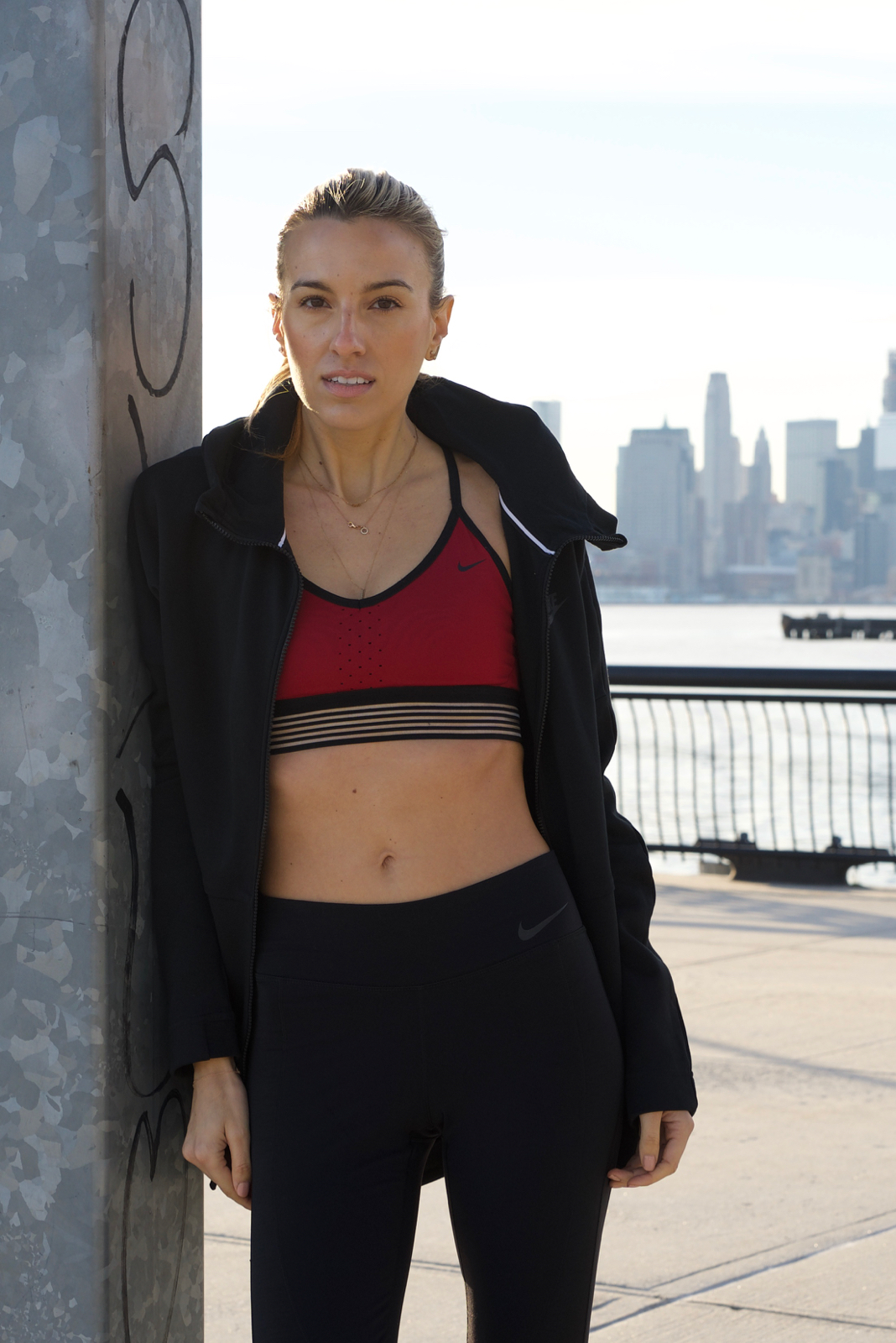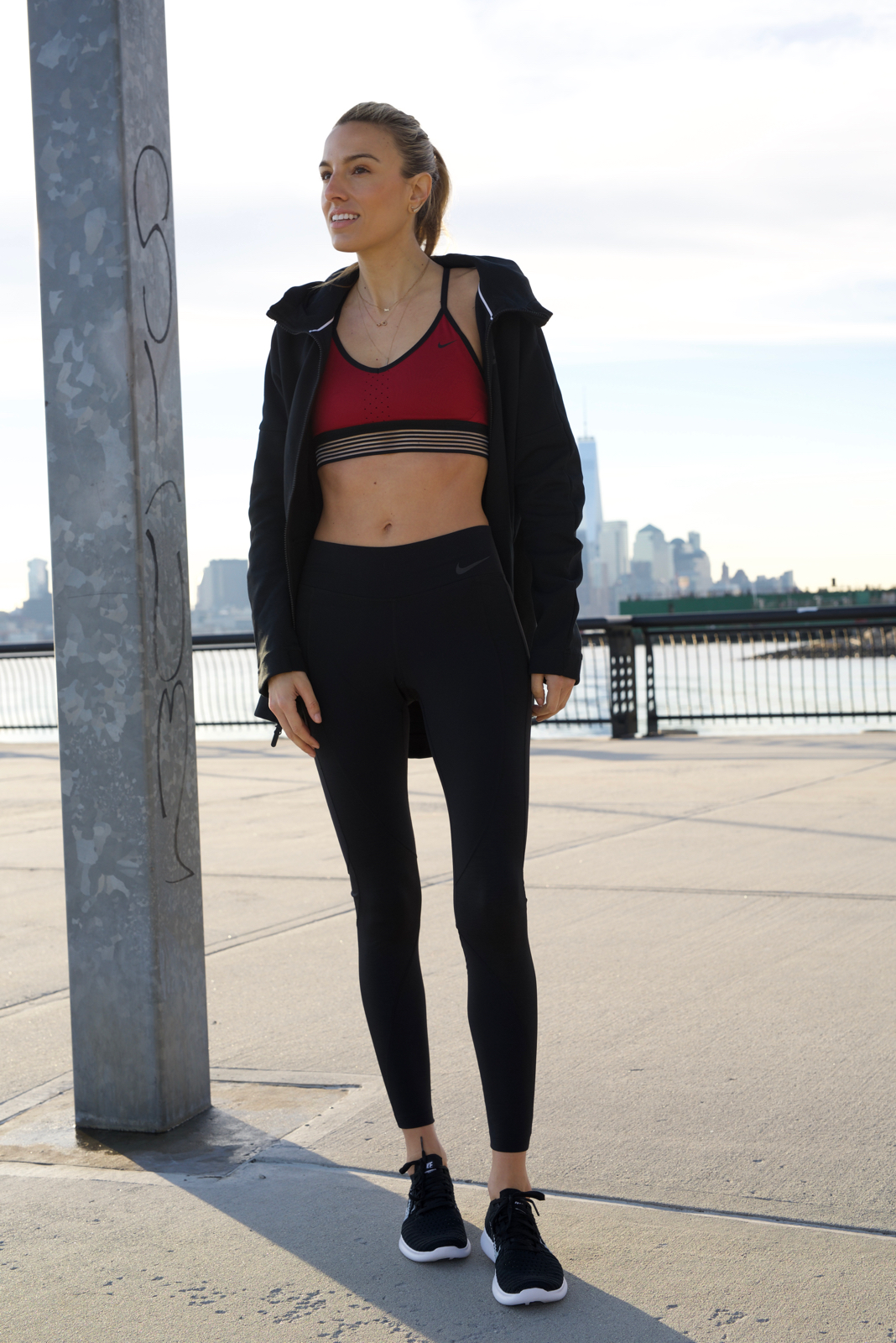 For my workout attire I wore a Nike oversized sweatshirt with a Nike sports bra in my favorite fall color paired with a Nike tank and Nike training tights. These pants are my new go-tos. I love the fit as well as the details on the legs. The sports bra is so cute with the stripe detailing at the bottom seam. Since it's so cold now I always love adding an extra layer for warmth. This Nike sweatshirt definitely comes in handy since it's so cozy and the perfect length to create a relaxed fit.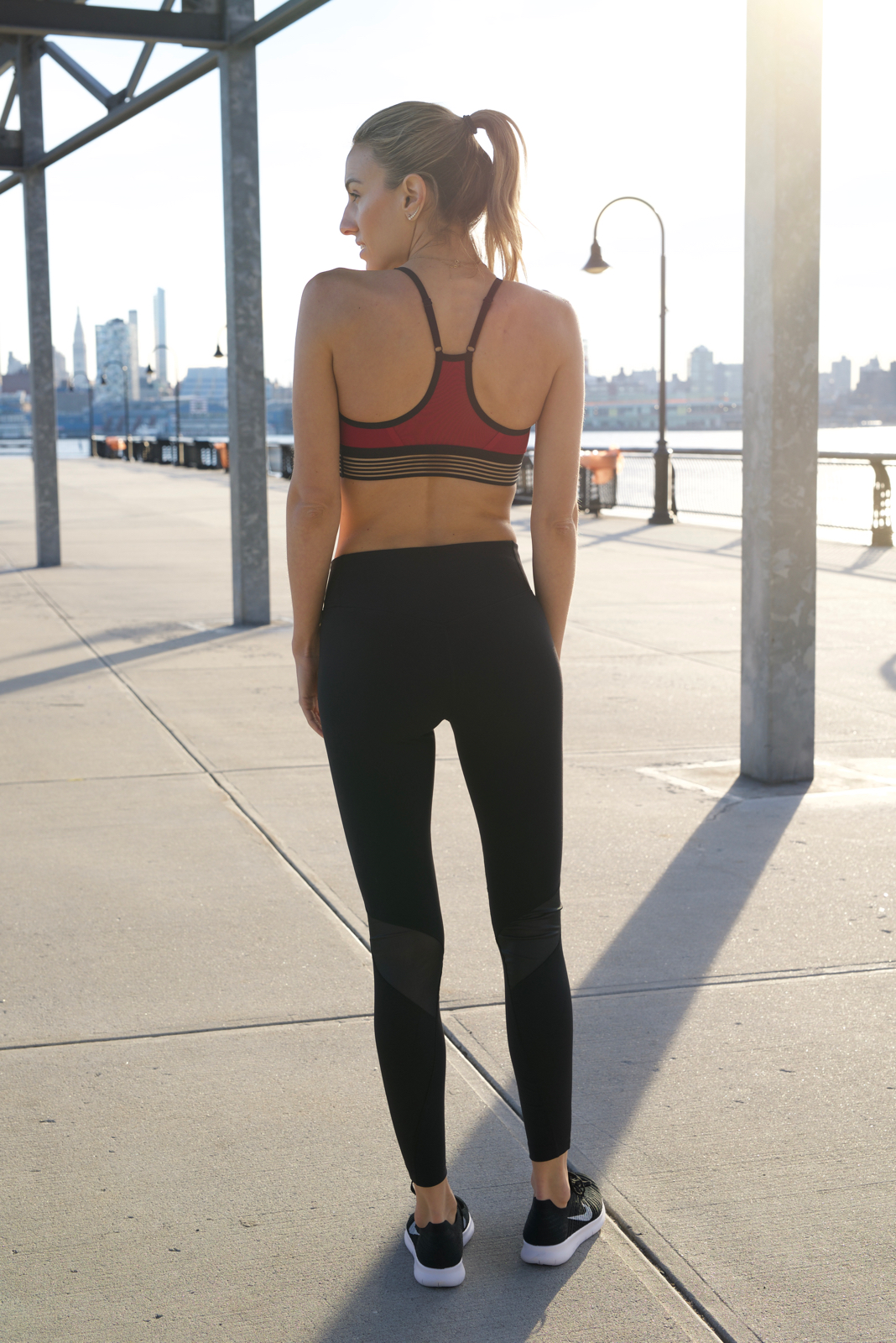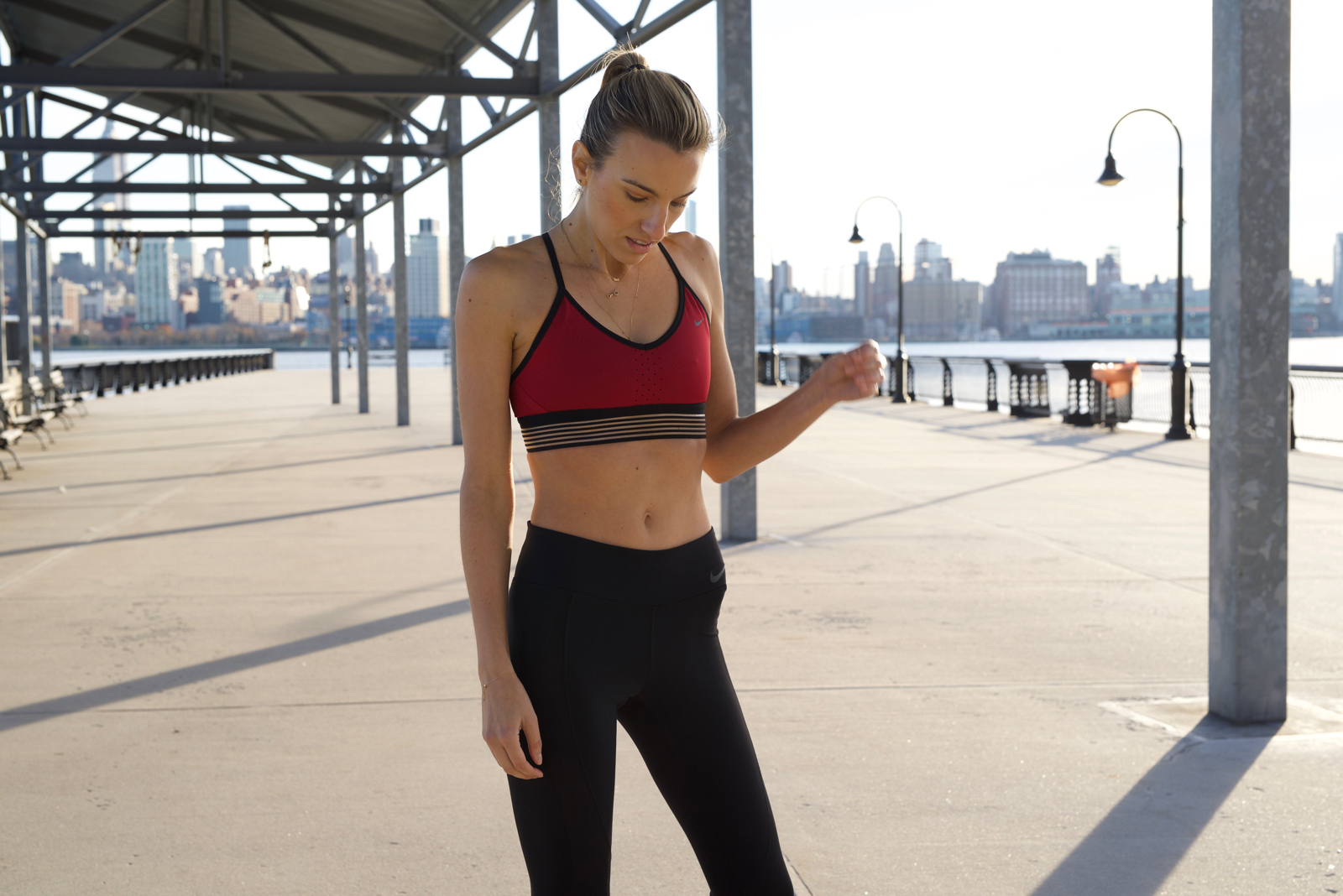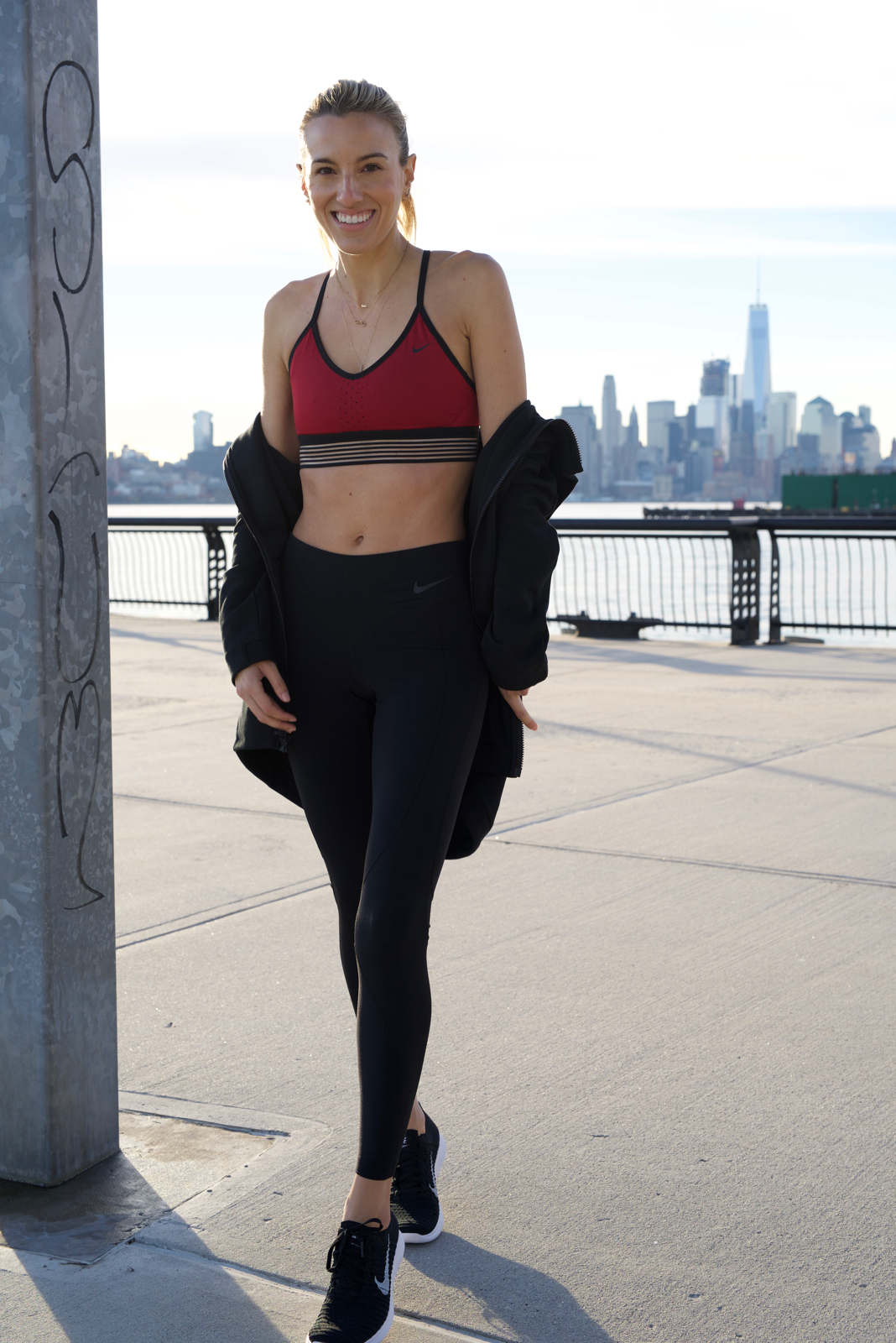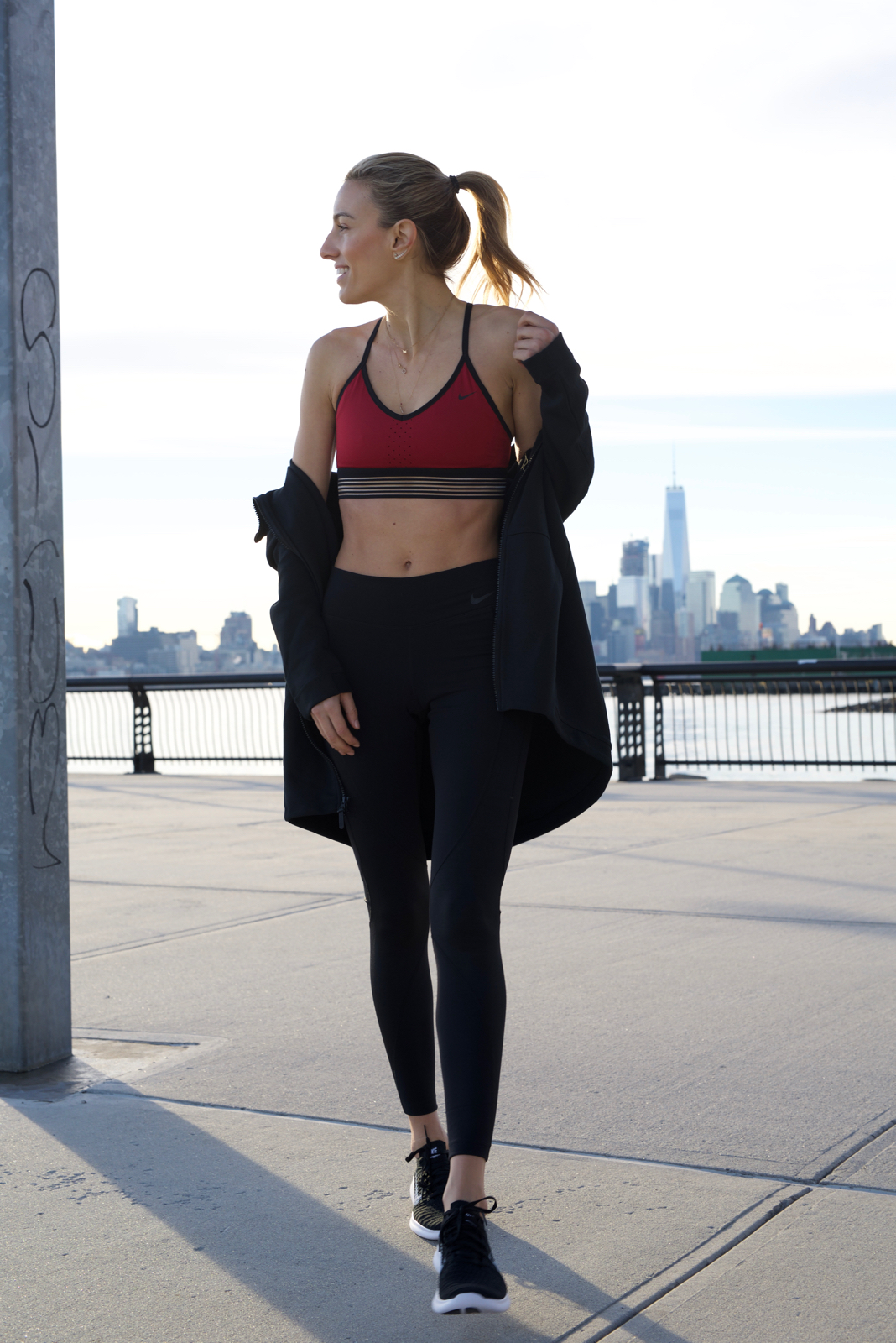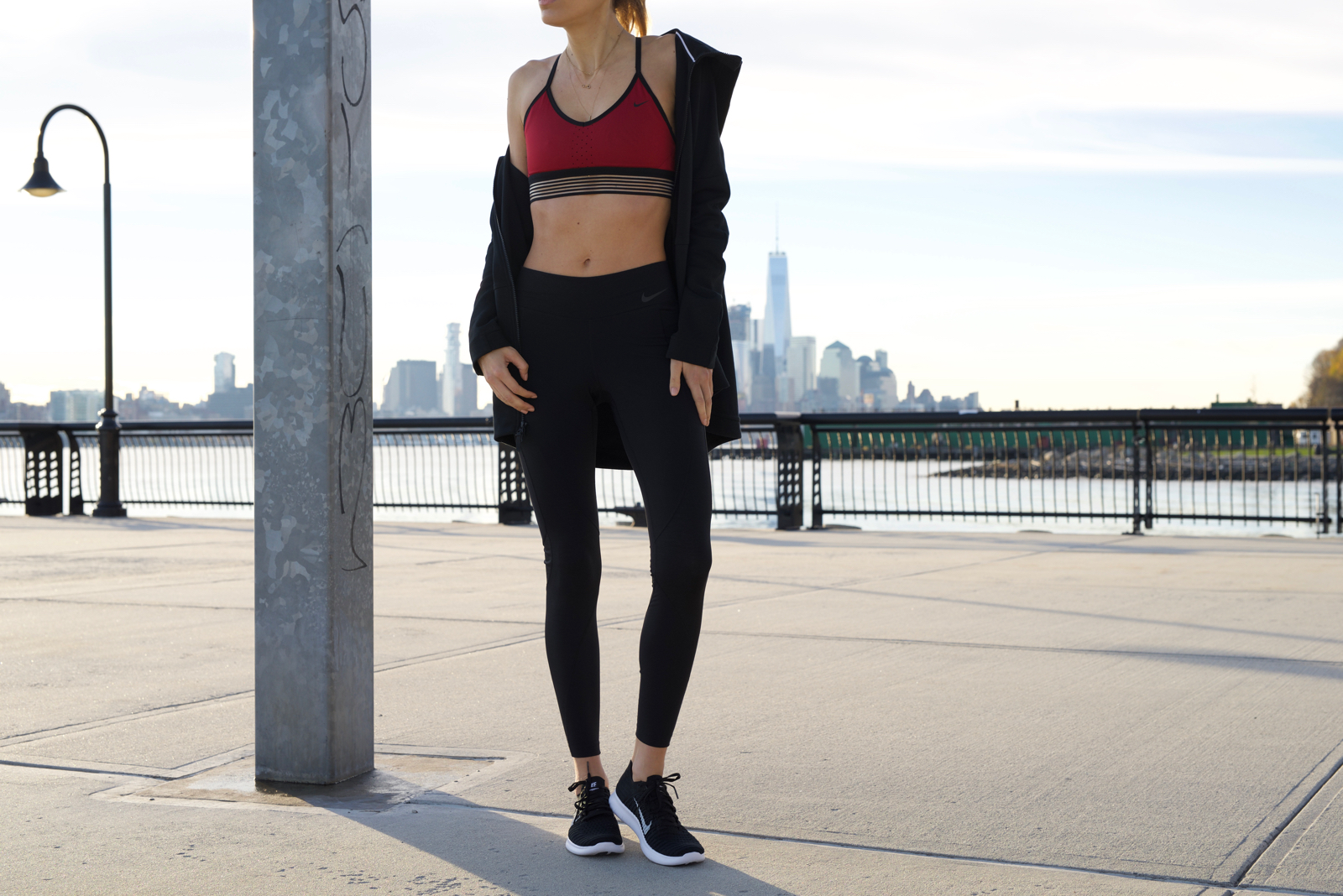 Lately I've really been into working out with ankle and hand weights in my apartment (you may have seen the snapchats…haha!). I literally turn on the music and dance with the resistance for an extra challenge.  It's also insanely fun, which helps me stay active because I enjoy doing it. When I go to the gym I typically do cardio then circuit train with weights. I never do the same routine to keep my body on it's toes. I also love taking new classes or trying new things as well. I recently went to Flywheel and loved it. I like to keep my workouts fresh to stay motivated and not get bored. Next on my list to try is Pilates! What types of workouts do you enjoy?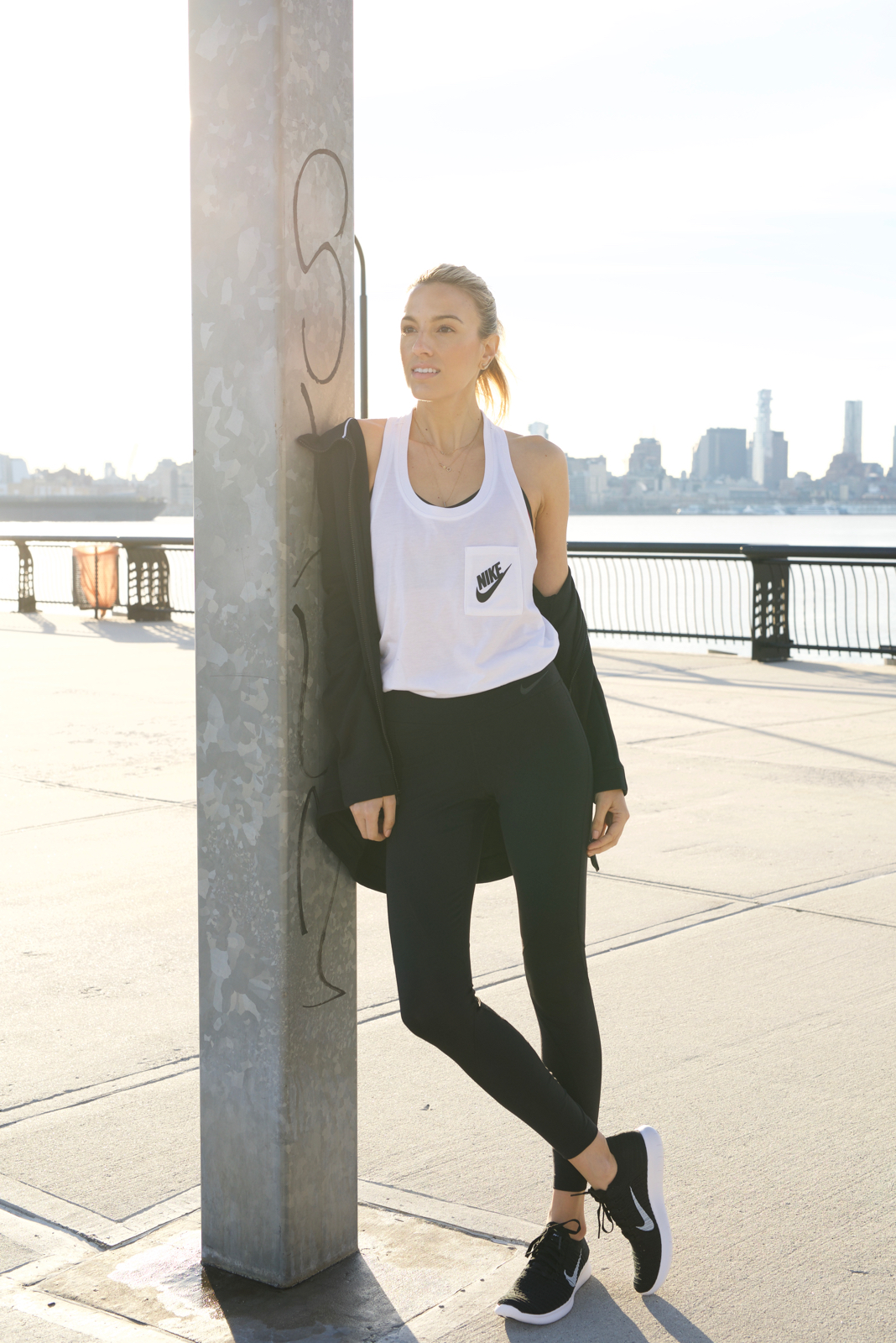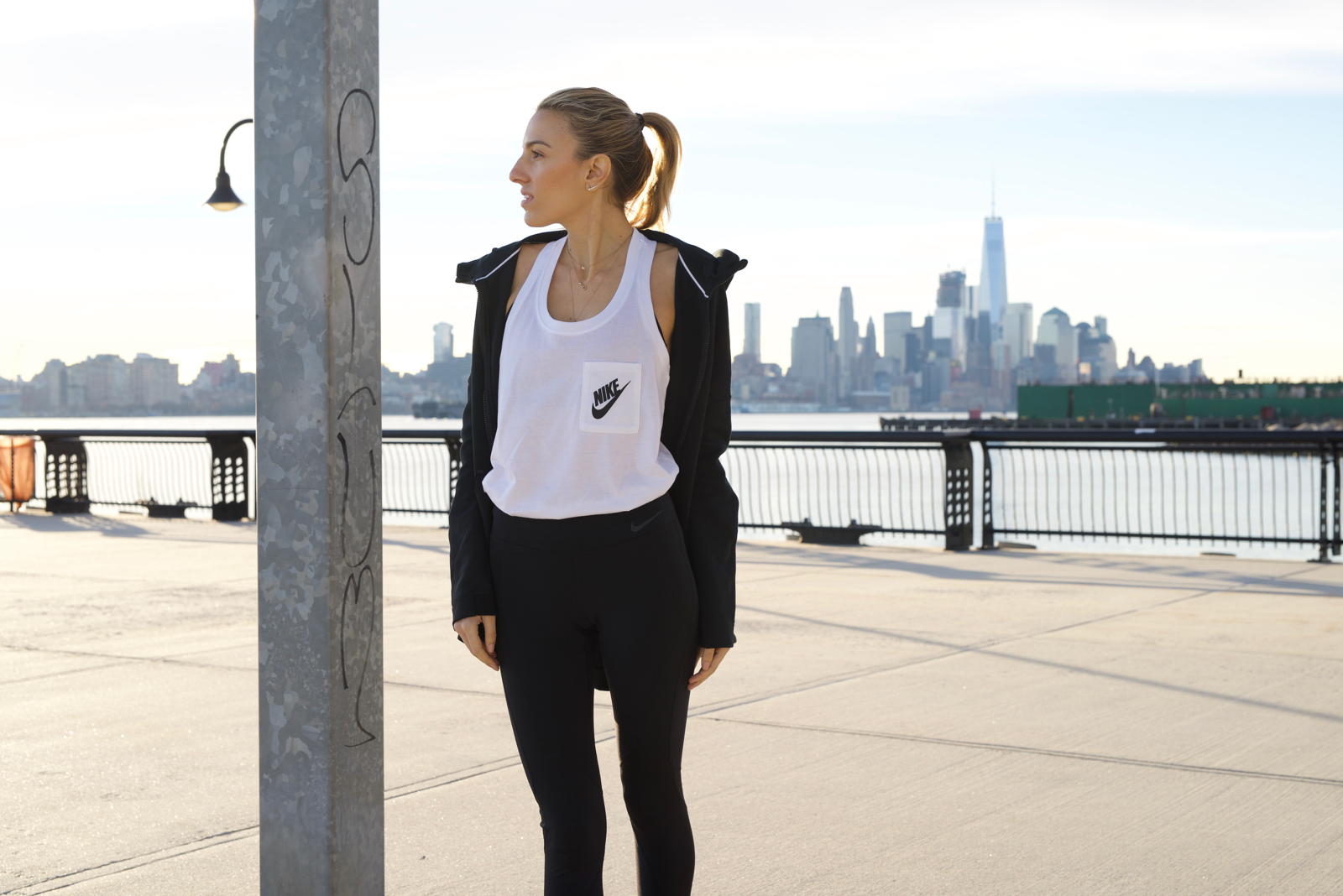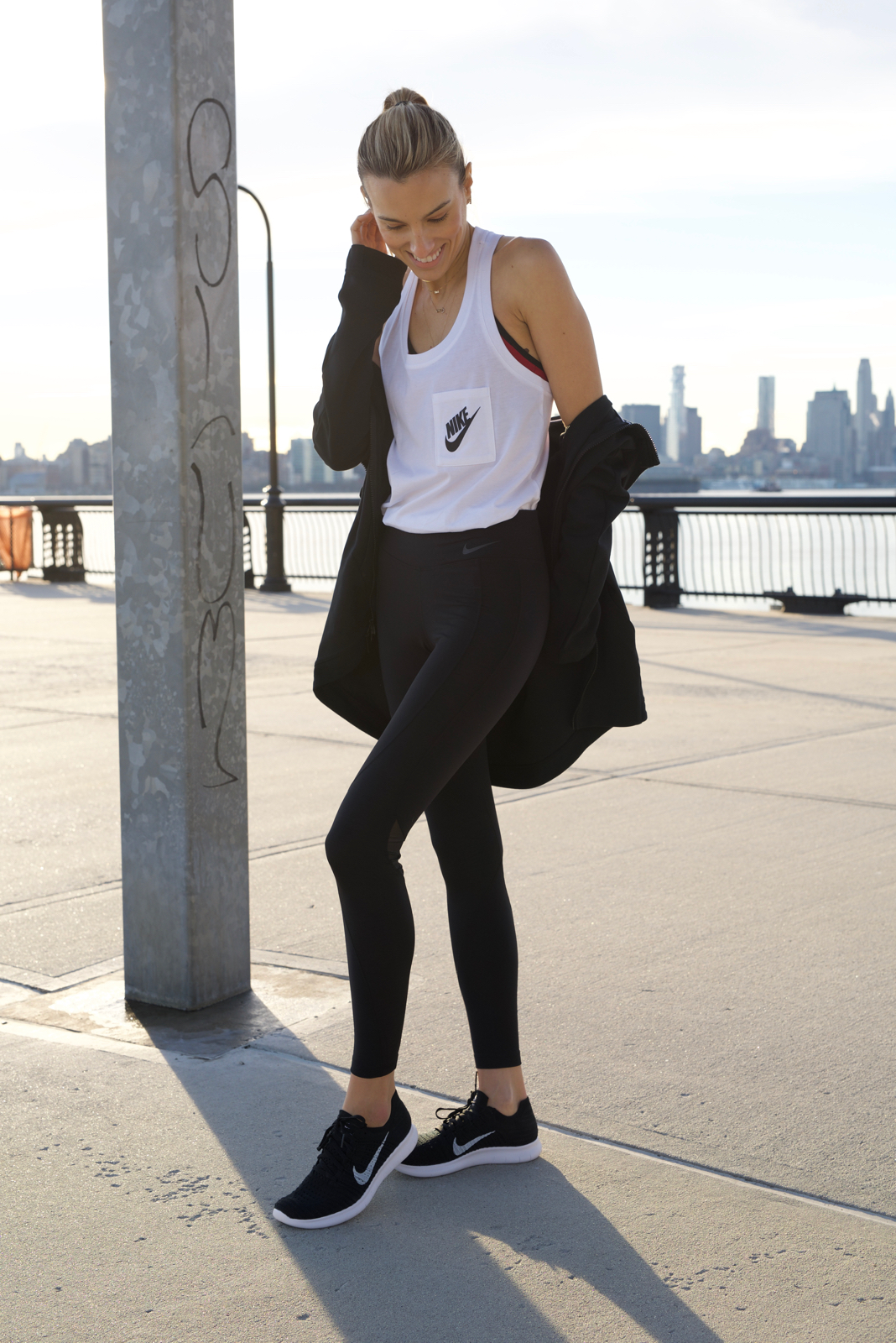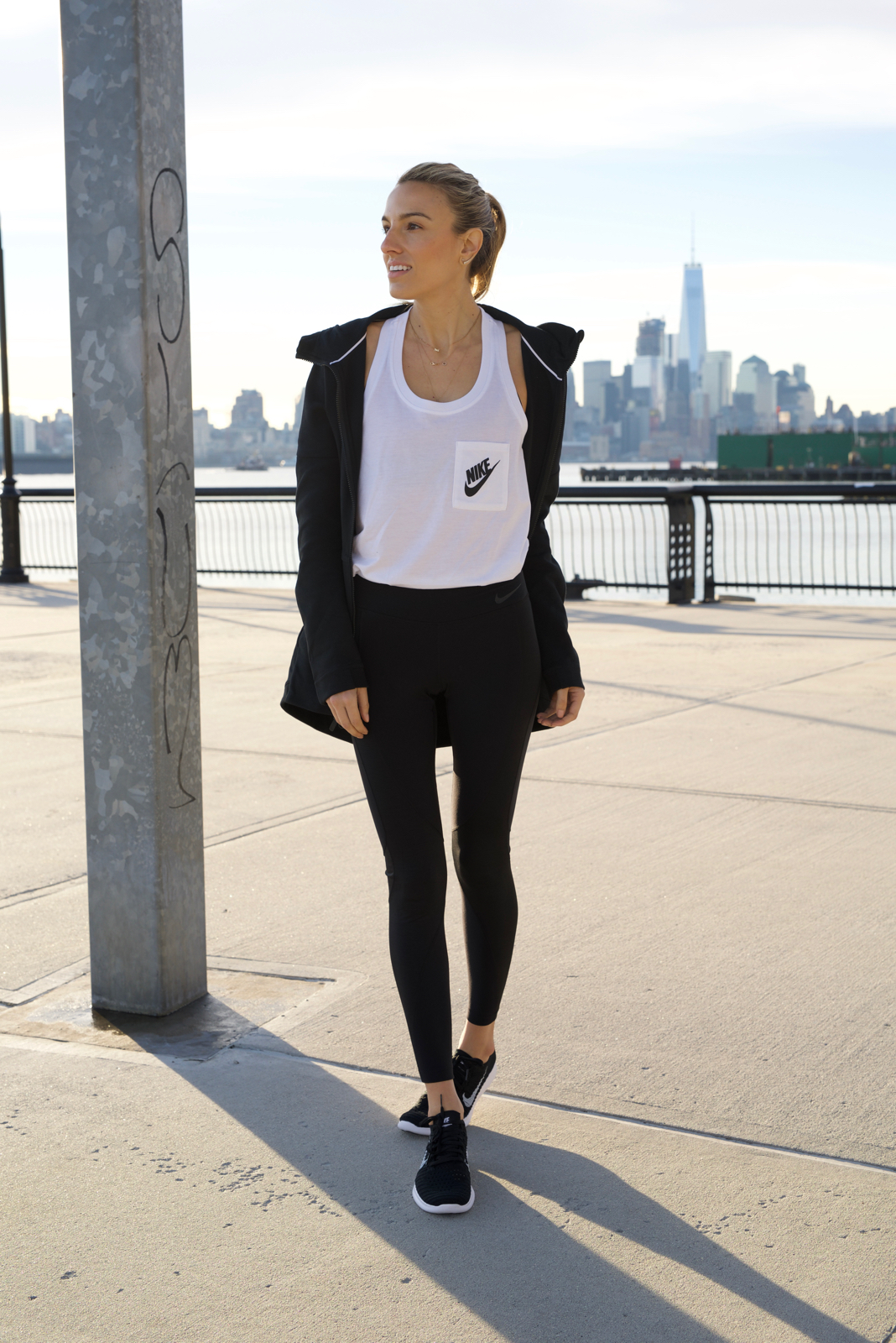 I hope you have a great rest of your day! Thanks for stopping by:)
xoxo,
Lisa
Top: Nike Signal Tank
Sports Bra: Nike Pro Cool Indy Sports Bra
Pants: Nike Power Legendary Training Tight
Sweatshirt: Nike Tech Fleece Cape
Socks: Smartwool PhD socks
Sneakers: Nike Flyknit
SHOP THE LOOK:
*Thanks Jack Rabbit for sponsoring this post