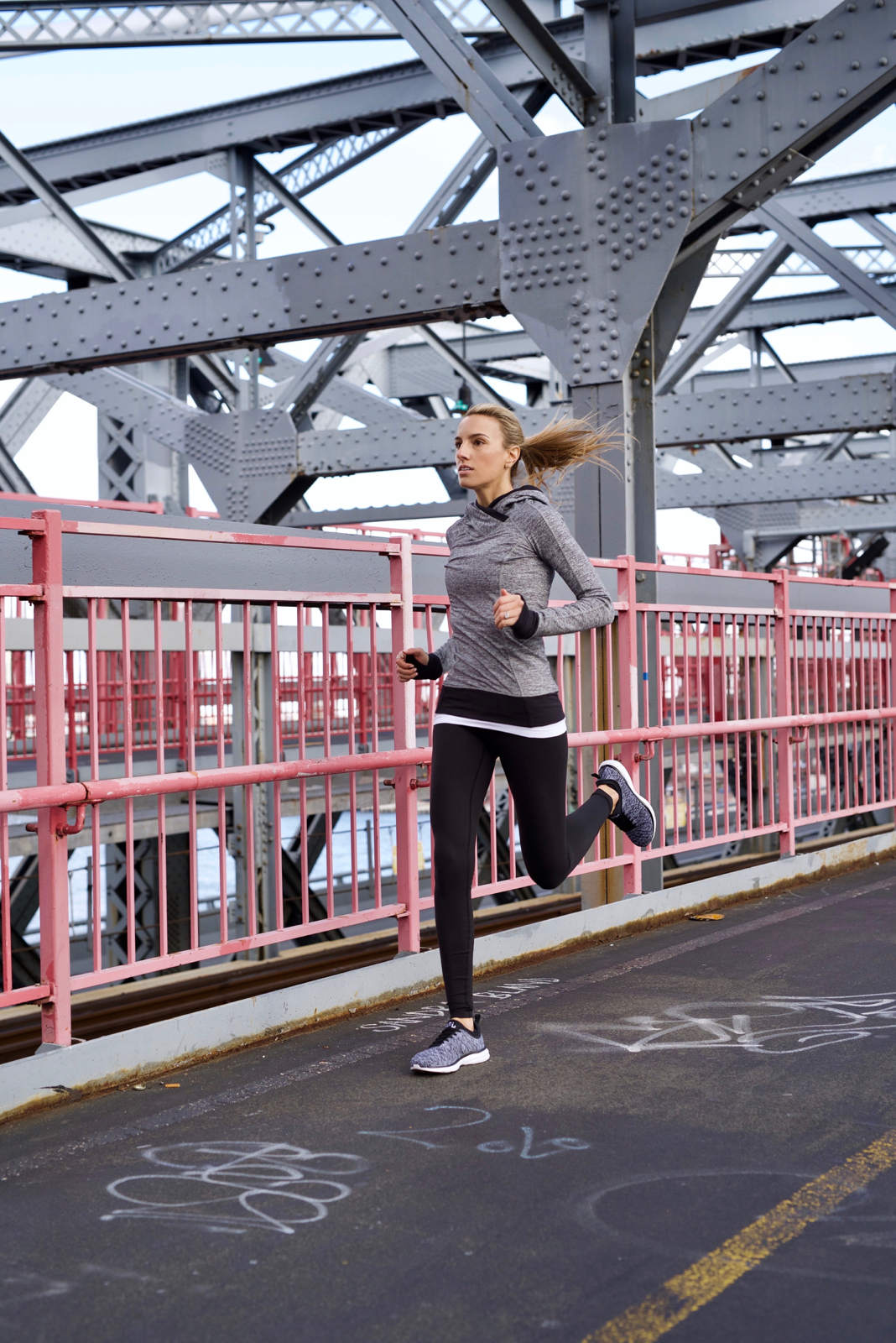 Hey Guys! Happy Friday. I'm so excited to partner with lululemon to show you guys how I stay fit throughout the winter. I feel so blessed to be partnering with a brand I've been a huge fan of since before they even came to the US. True story…I became a fan of lululemon when I saw my friend at the gym wearing these extremely flattering pants. I asked her who made them and she of course went on and on about this Canadian brand, lululemon. I gave her money so she could purchase the pants for me when she went back home for the holidays and she did. I can't tell you how many times I wore those pants. I would hurry home to wash them just so I could wear them the next day to the gym. Being a fashionista, I always think about my outfits even at the gym. It makes me workout harder if I like what I'm wearing. I know you are probably thinking it's silly, but it's true. I love the fit, quality and functionality of lululemon, which are the reasons that keep me coming back to the brand for more pieces.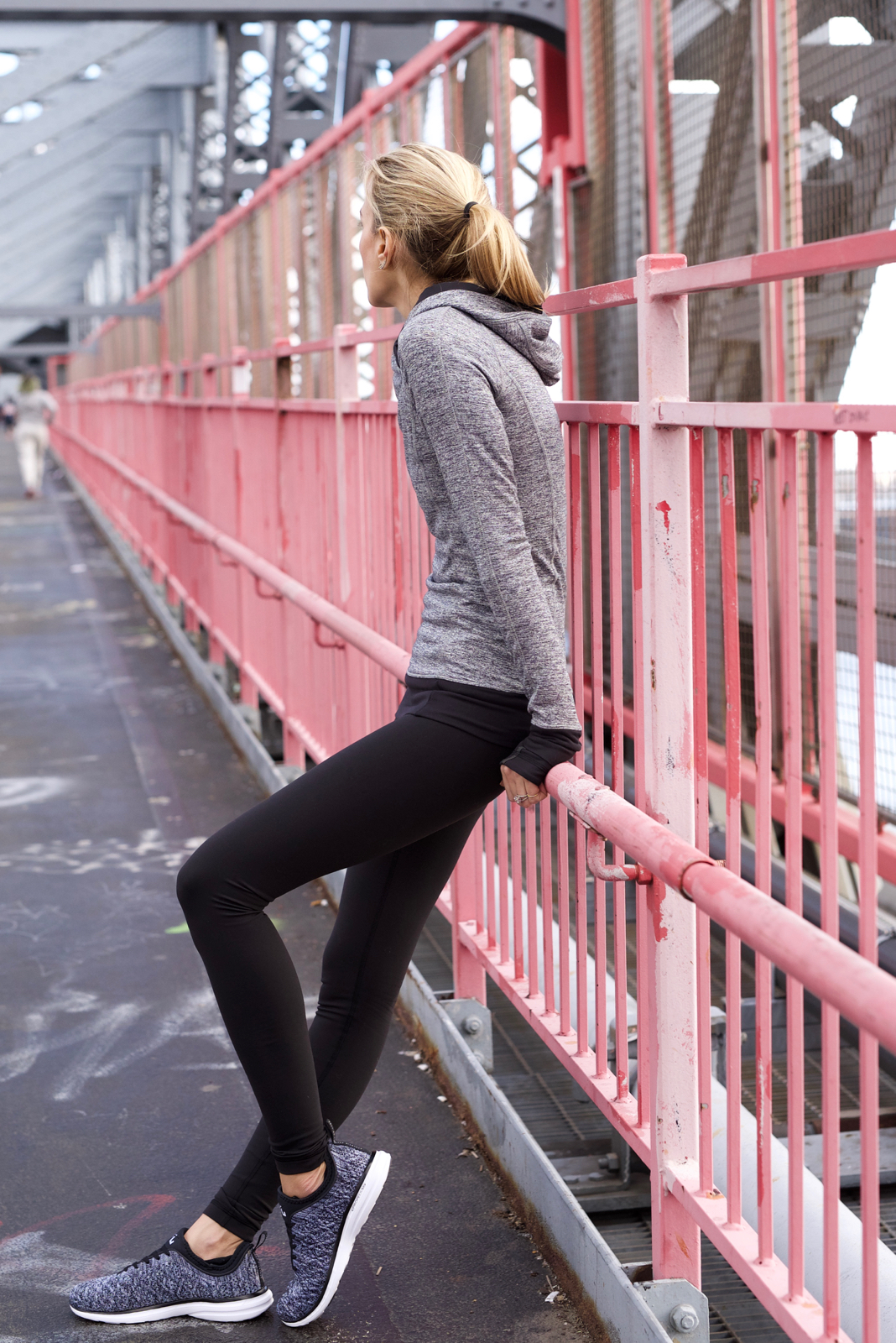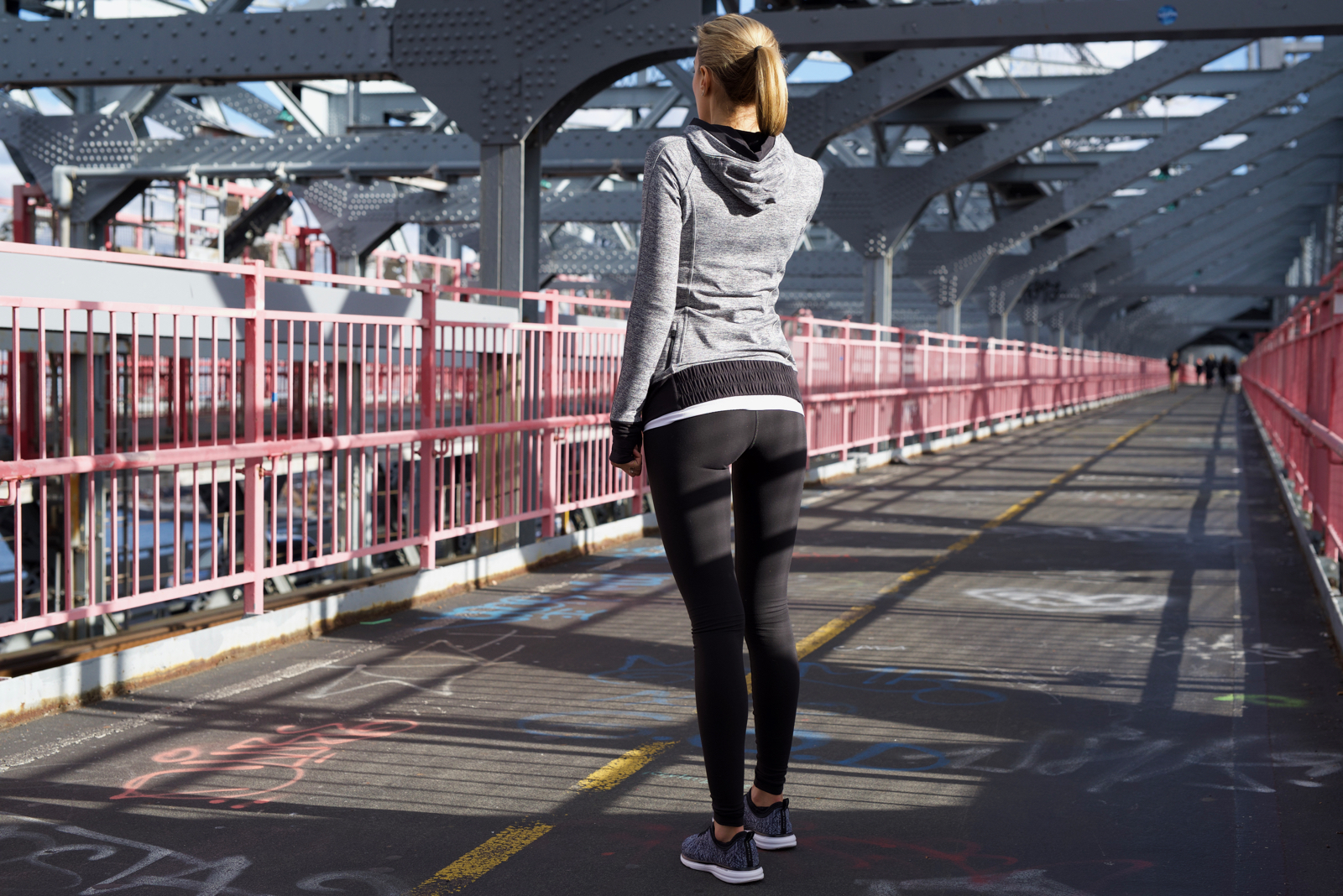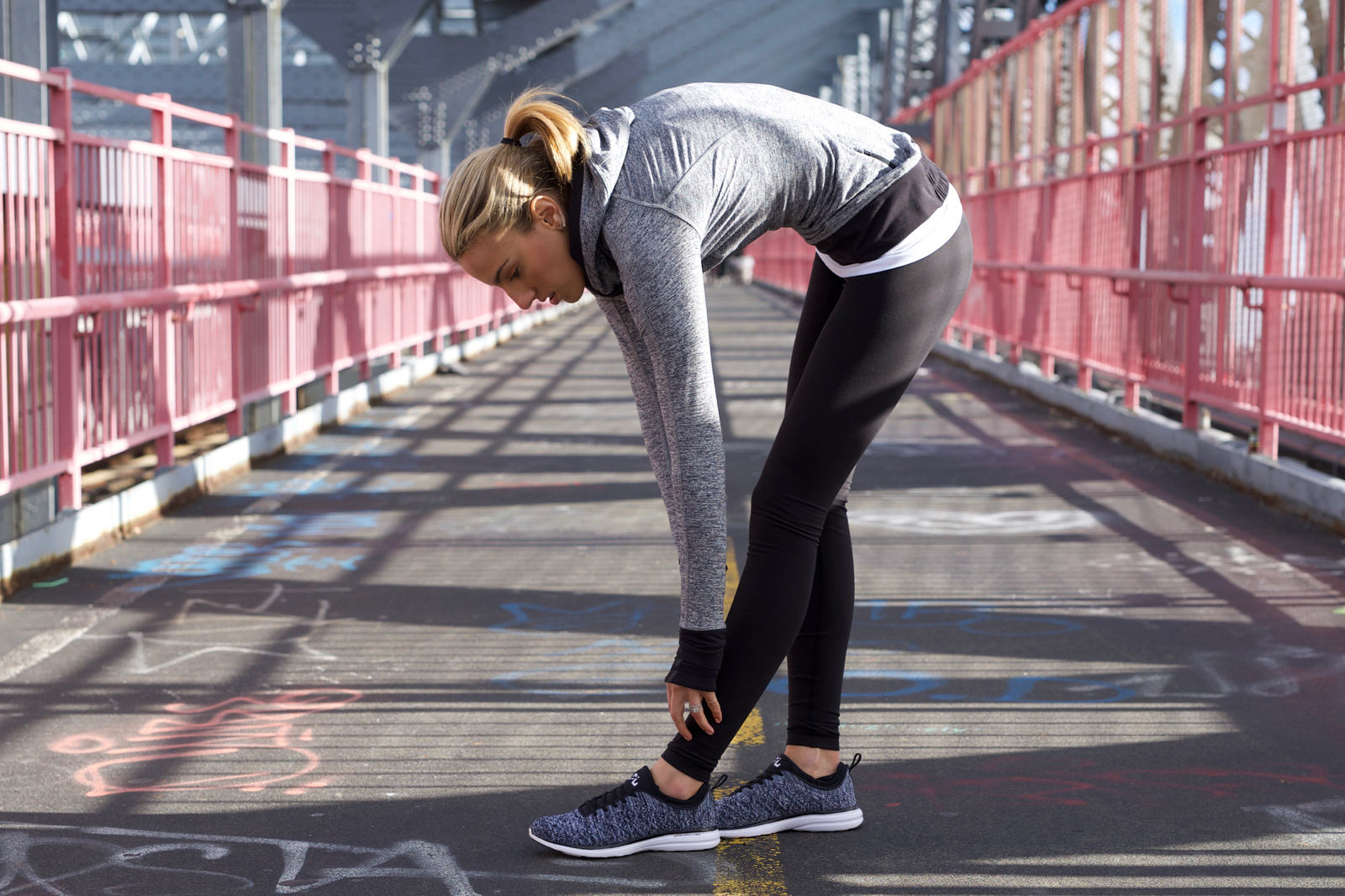 As a model and a blogger it's important for me to love my body, take care of myself and feel good in the clothes I love. I'm all about that "sweat life." Not to mention it does wonders for your skin as well. I particularly love running outside. It really does clear my mind and keeps me fit. One of my favorite places to go for a run is on the Williamsburg Bridge. Btw, how cool is the color scheme? I love being able to enjoy the outdoors and stay active even in the winter. That's why it's so important to have the right gear so you can be in the moment without worrying about the conditions.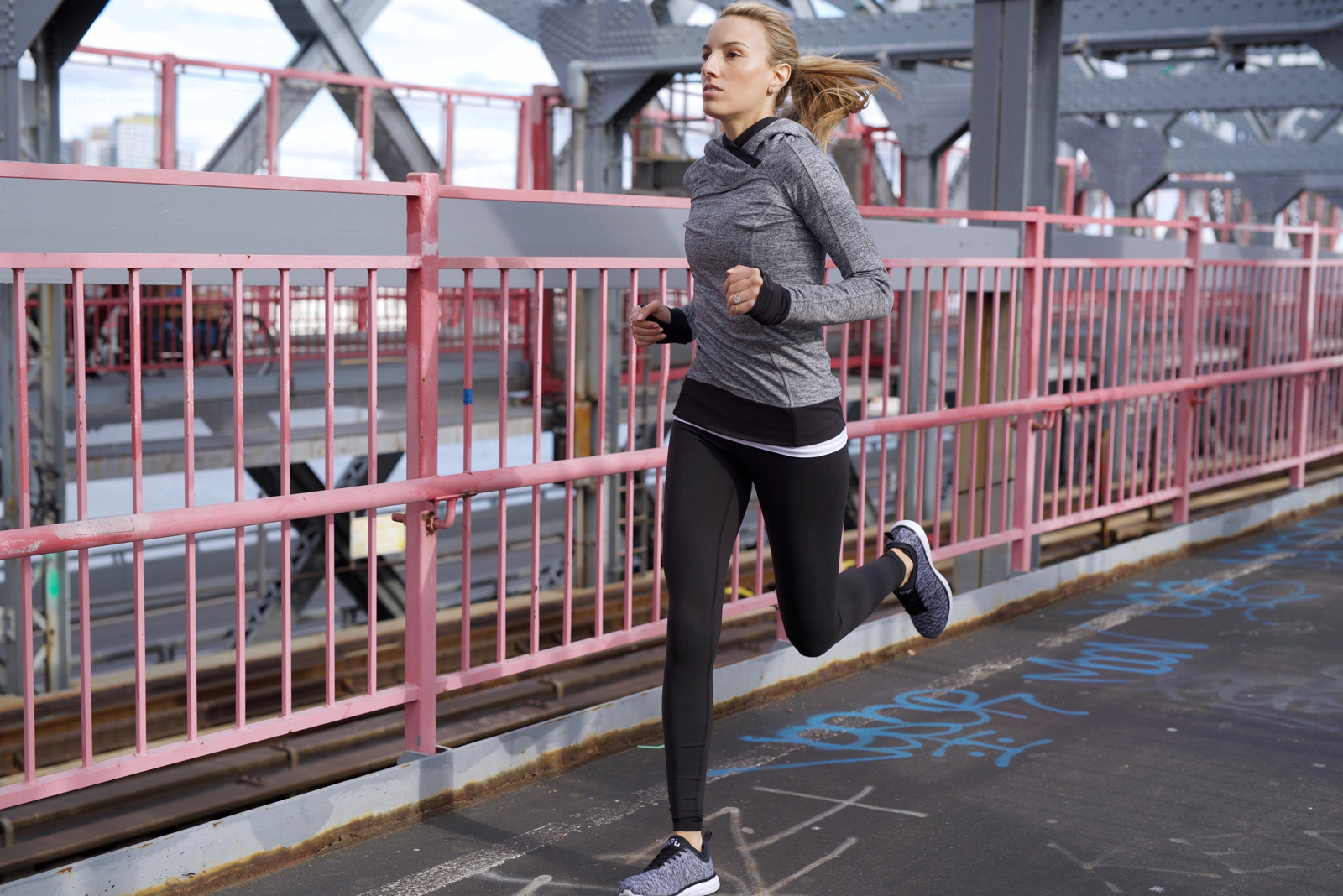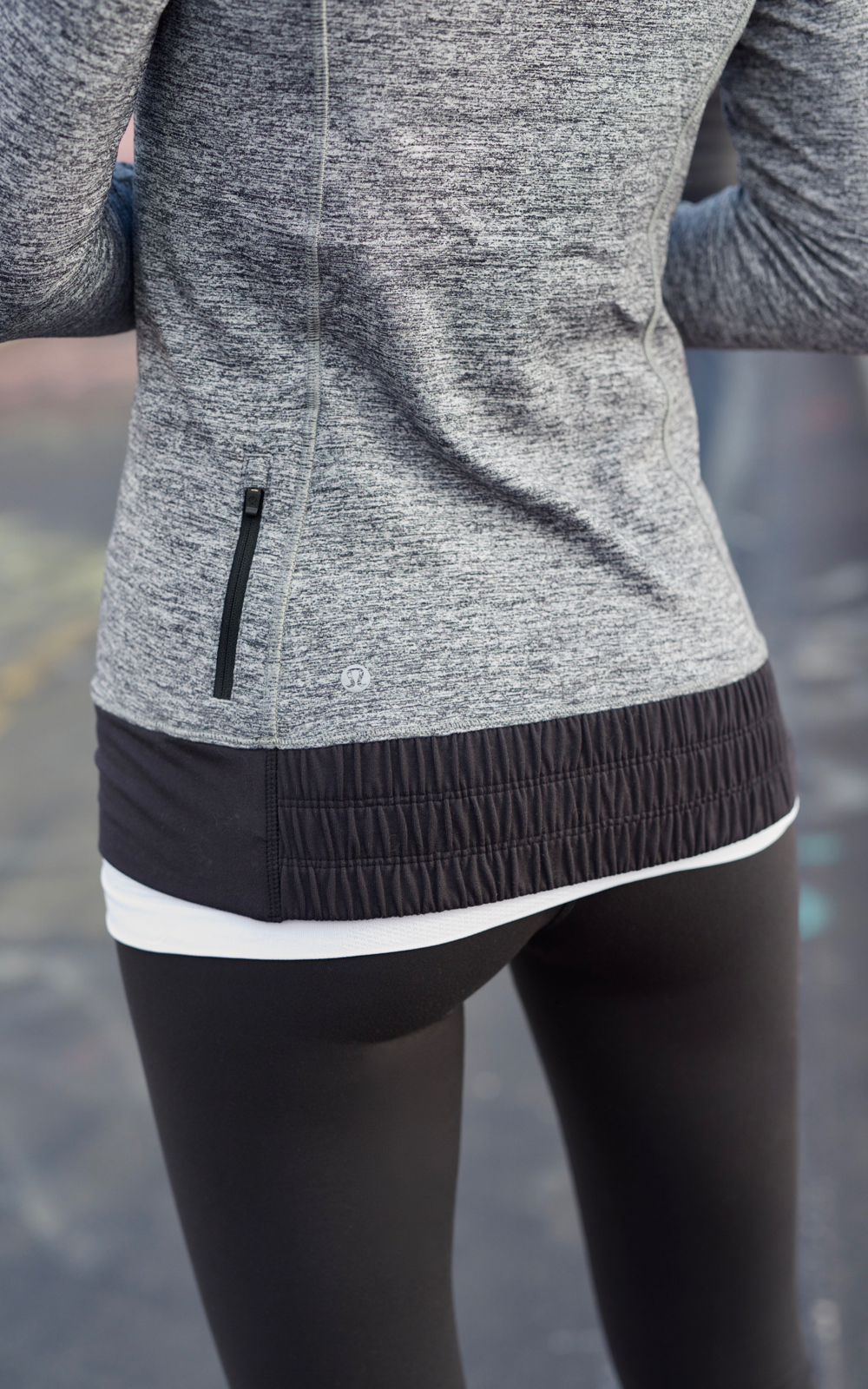 For my workout OOTD, I wore lululemon black Wunder Under pants that are brushed on the inside for added warmth. I can't recommend these pants enough because they are so warm and not to mention super flattering but if you have ever worn lululemon pants in the past, you already know this! I completed the look by layering other lululemon favorites; This amazing "free to be zen" sports bra, a white long sleeve crew (I own this top in 4 colors) and I added this soft grey hoodie to stay warm. I was so comfortable in these pieces that I was able to focus on the moment and enjoy the run.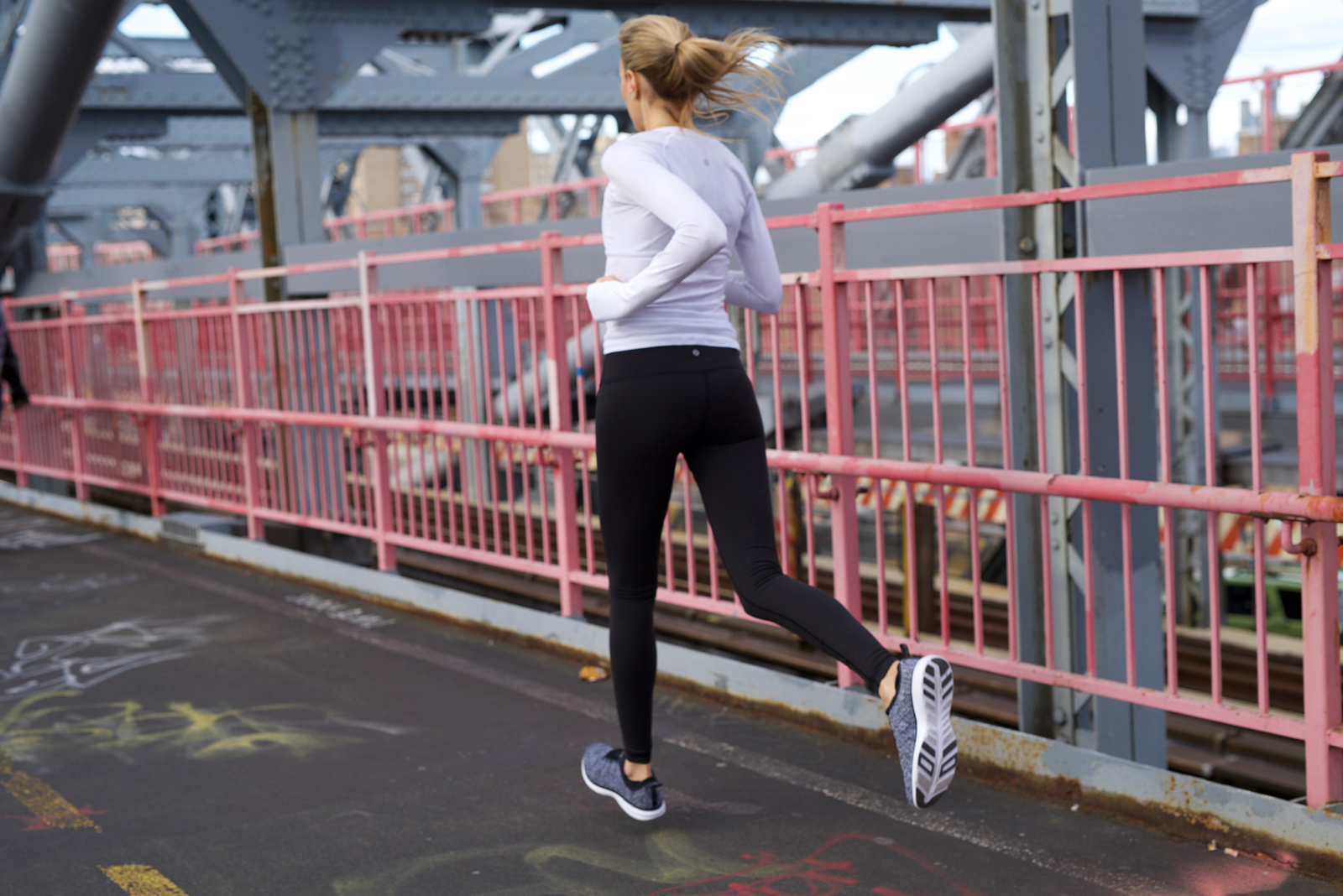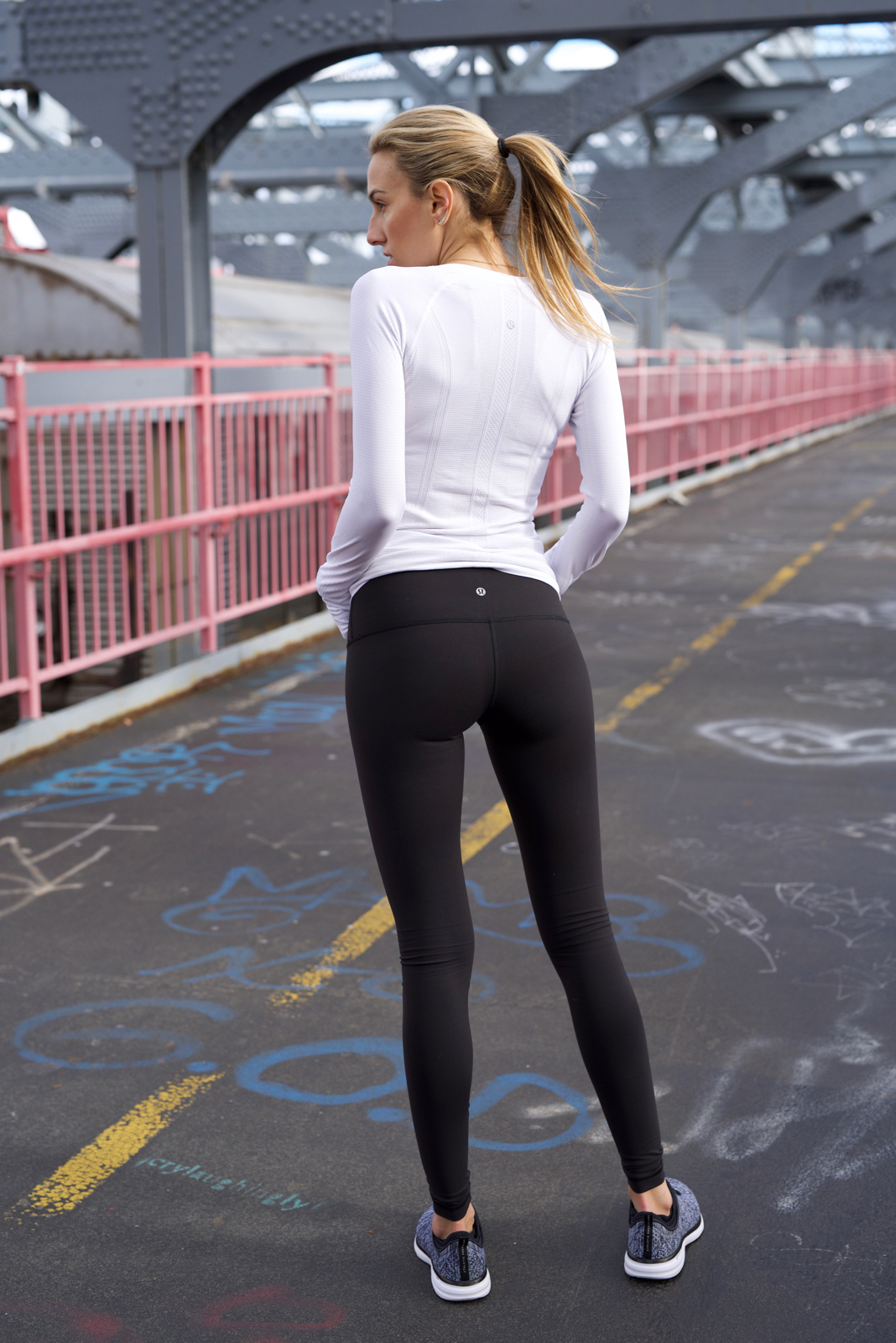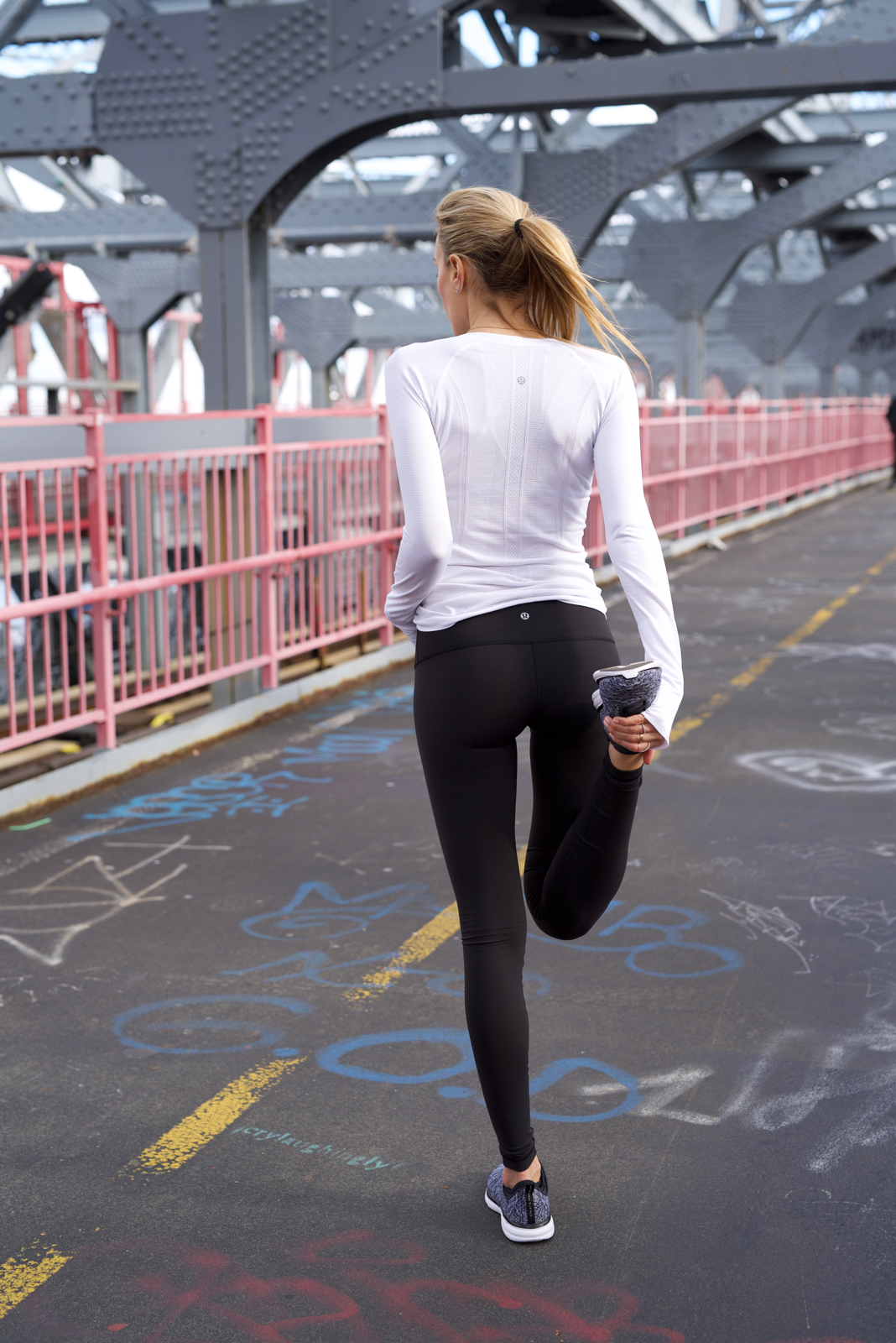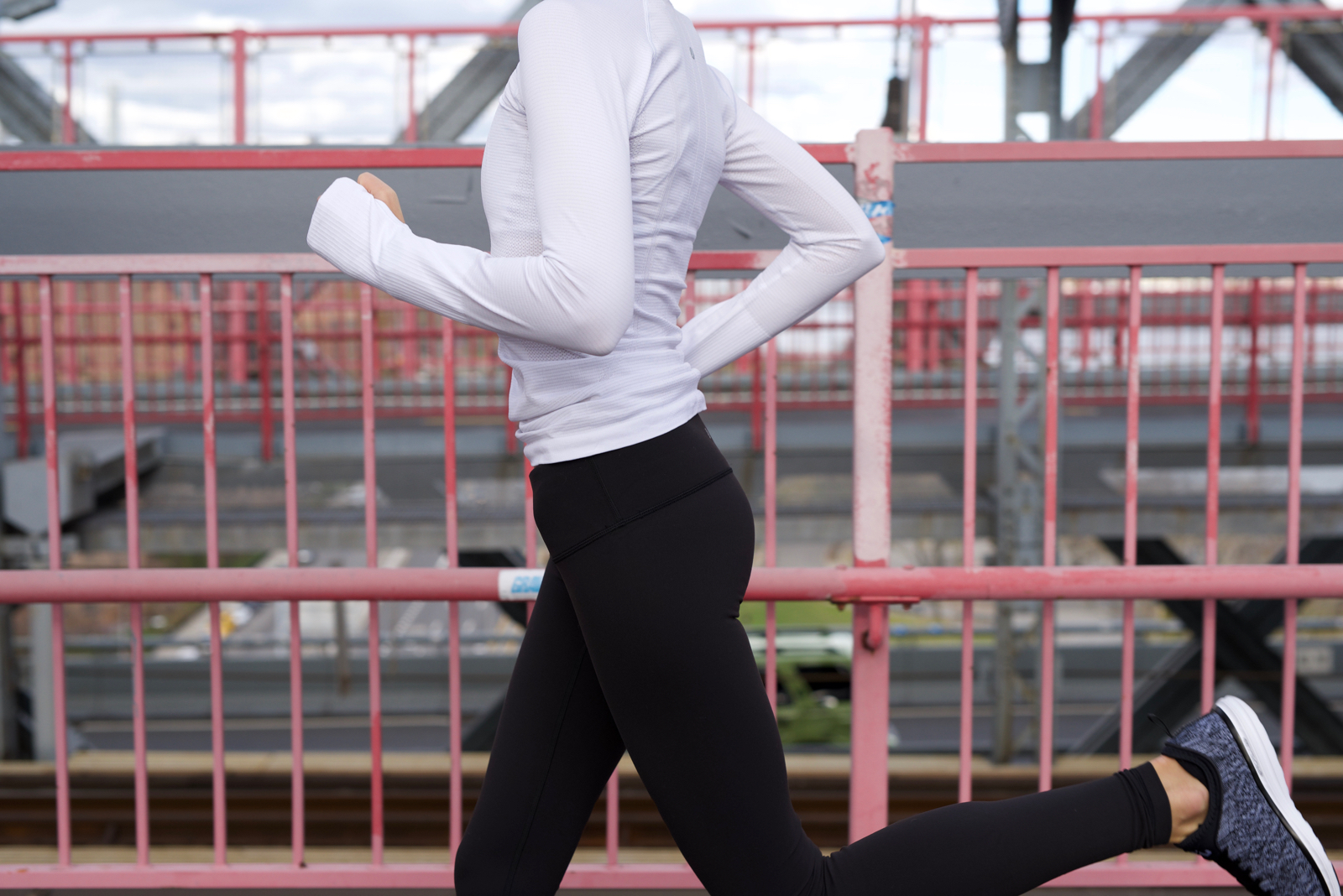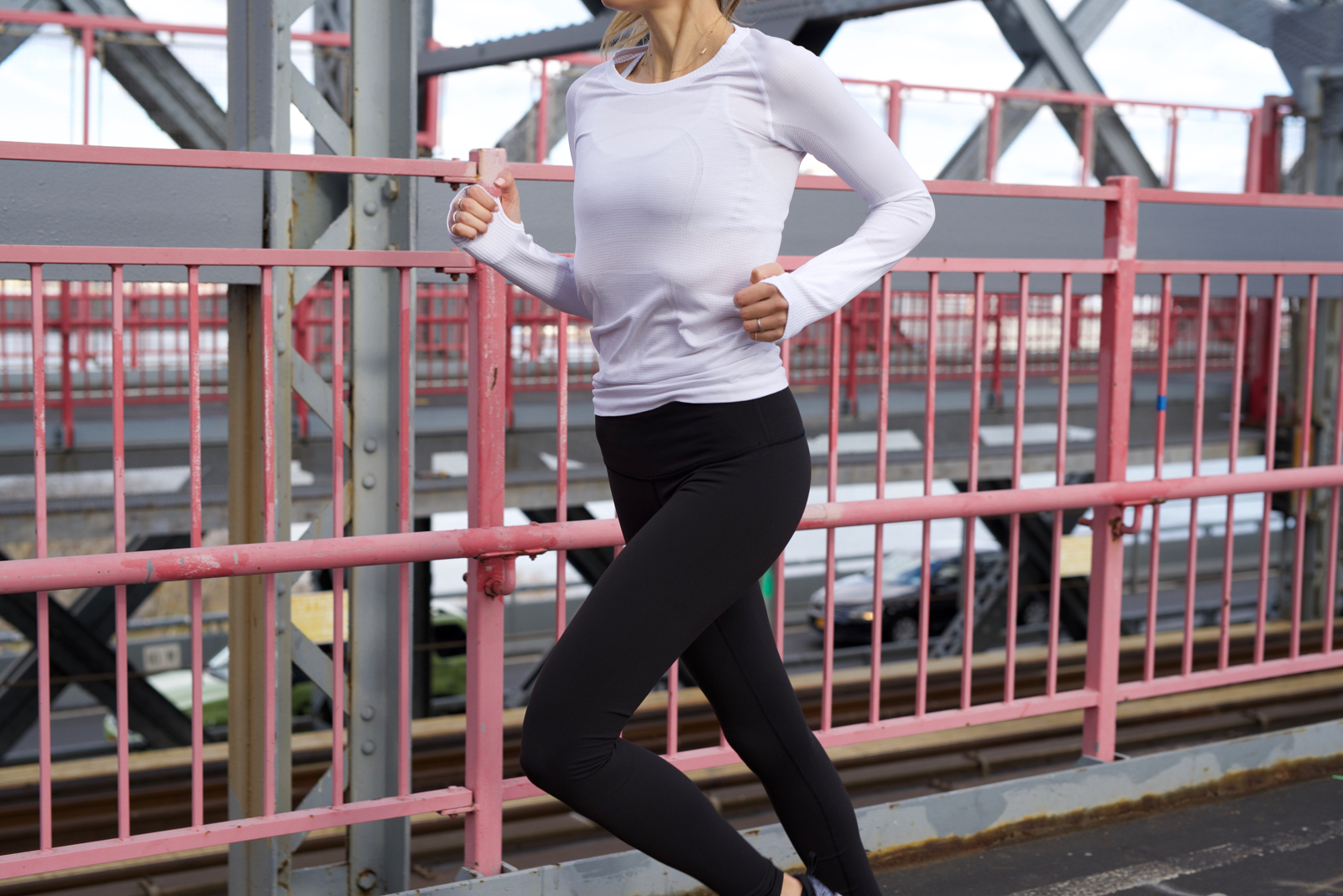 It's not only part of my job as a fit model to stay in shape, it's always been something I've loved. I grew up dancing so for me staying active has always been part of my life. I pride myself on living a healthy lifestyle. I workout, walk everywhere in NYC and eat healthy meals. After I lost my brother 11 months ago, fitness became so therapeutic for me. It's become even more important to make it a part of my routine for my Mind, Body and Swag, of course:) LOL!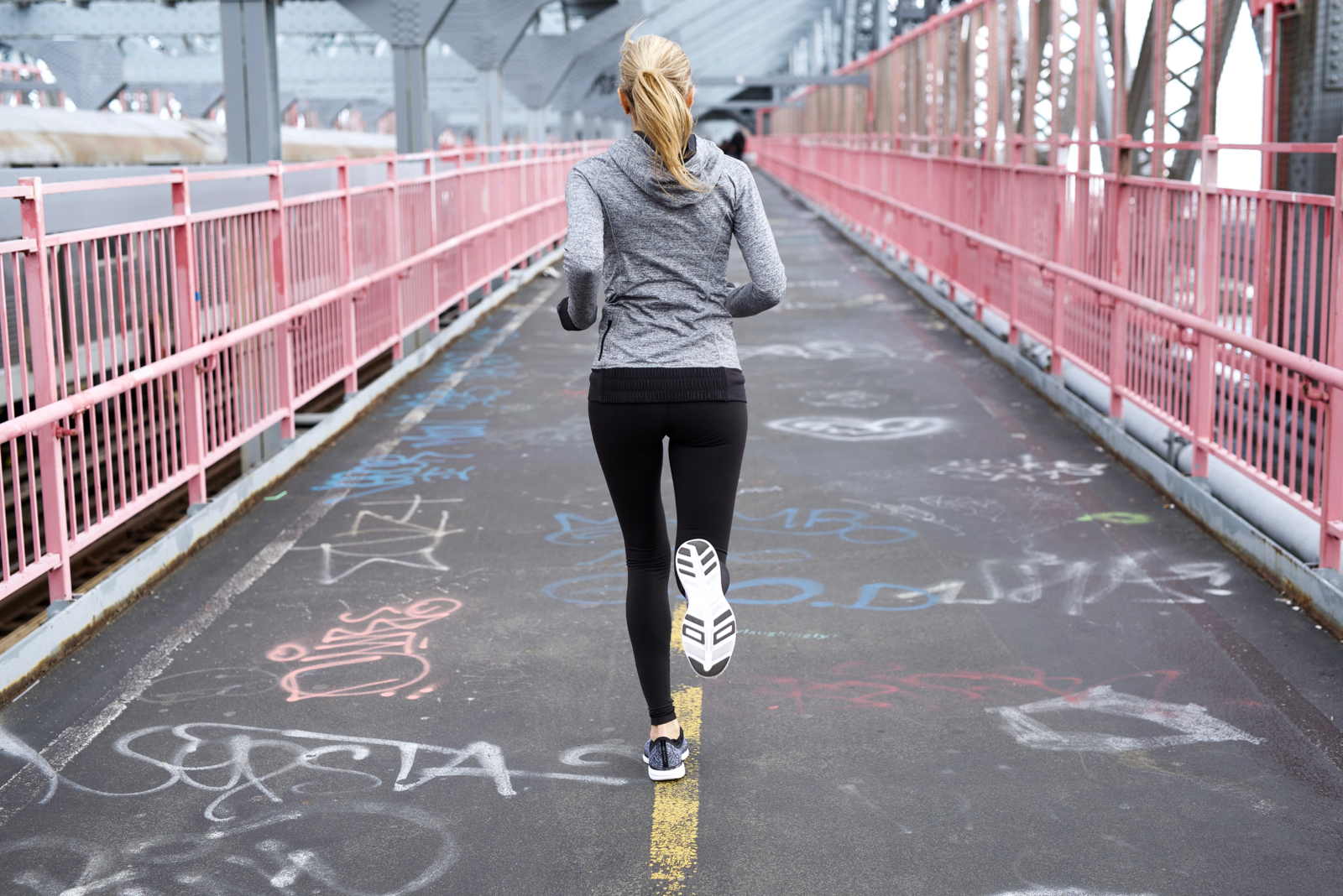 I hope you enjoy the rest of your day! Thanks for stopping by:)
xoxo,
Lisa
Sports Bra: Lululemon"Free to be Zen"
Long Sleeve: Lululemon "Swiftly Tech Long Sleeve Crew"
Hoodie: Lululemon "Think Fast Hoodie"
Pants: Lululemon "Wunder Under Pant"
Socks: Lululemon "Speed Sock"
SHOP THE LOOK:
*Thank you lululemon for sponsoring this post