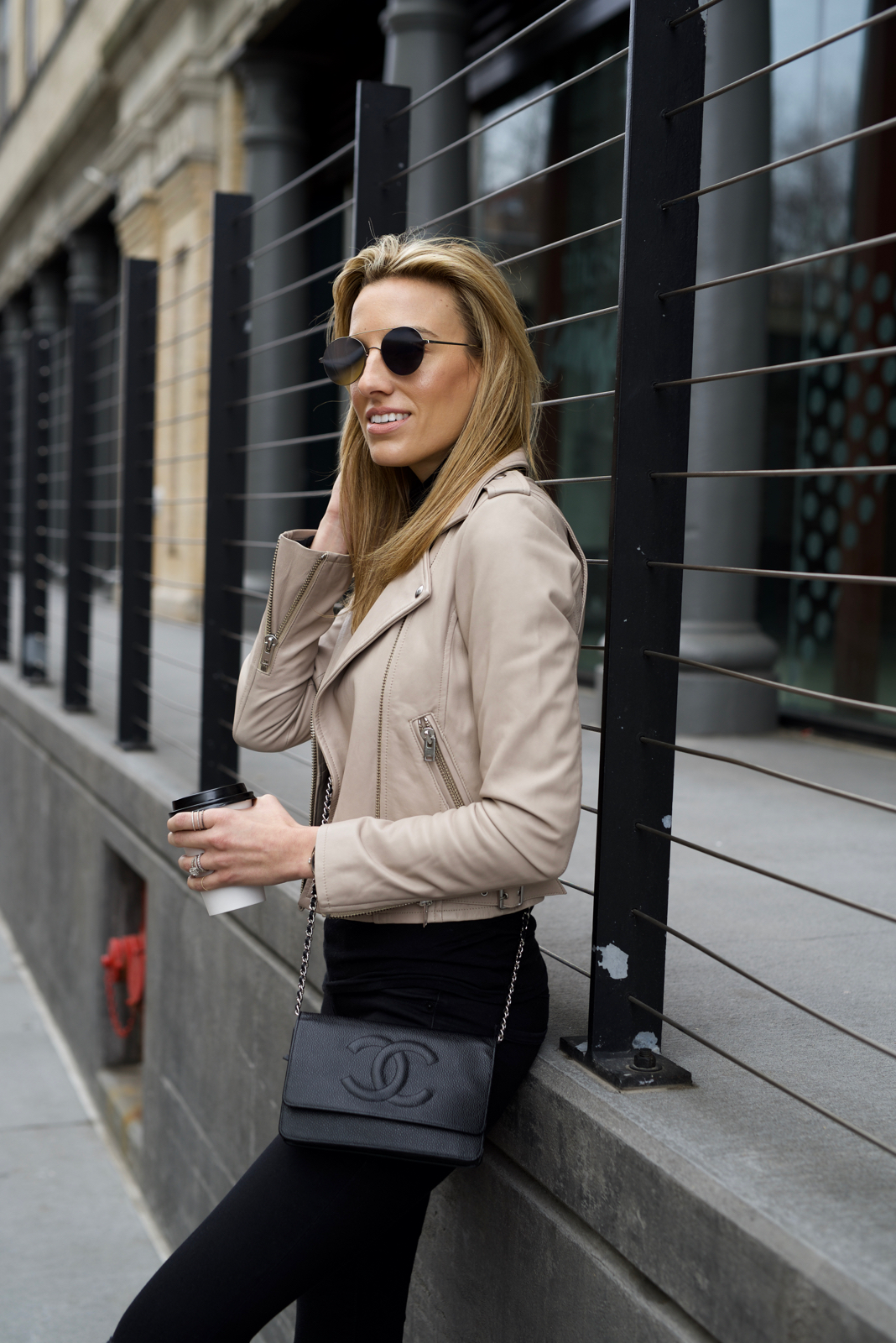 Hey Guys! Happy Friday:) I'm so excited to partner with Lacoste to feature their latest sneaker, the LT Spirit Elite. I love wearing sneakers, especially on the weekends. I feel every girl should own a pair of chic sneakers that pair well with elevated basics.  If you haven't noticed, I love to walk a lot and having a comfortable, stylish shoe is key for me.  Not to mention, I am always on my feet as well.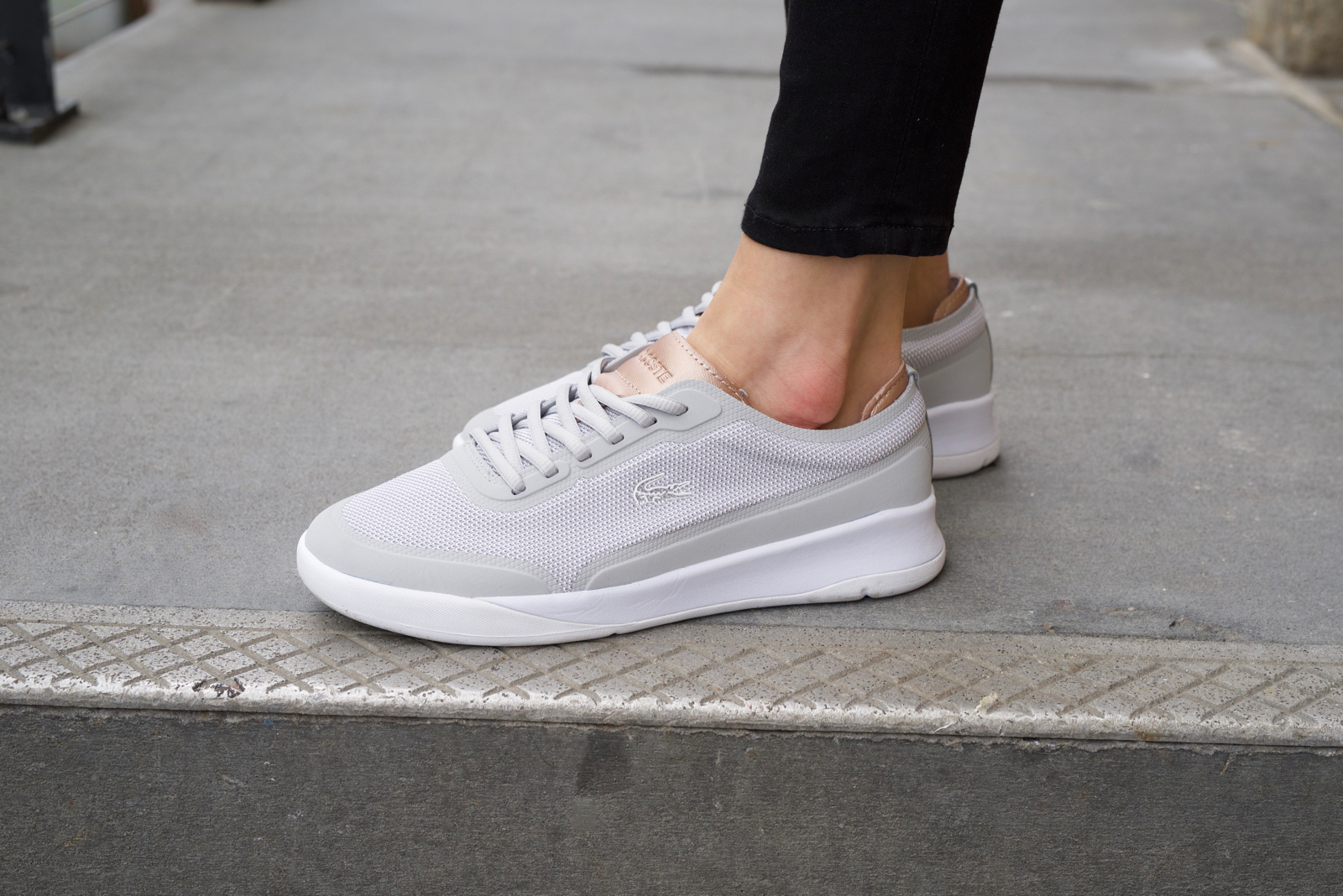 Every weekend we try to come up with different, new and exciting things to do in NYC. Last Sunday we checked out a new coffee shop (our favorite thing to do) and headed to the Whitney Museum of American Art in the Meatpacking District. It was seriously the perfect day. After the museum we headed to Soho for a some lunch and a little shopping. Since it was 60 degrees it was even more enjoyable being outside and exploring NYC by foot.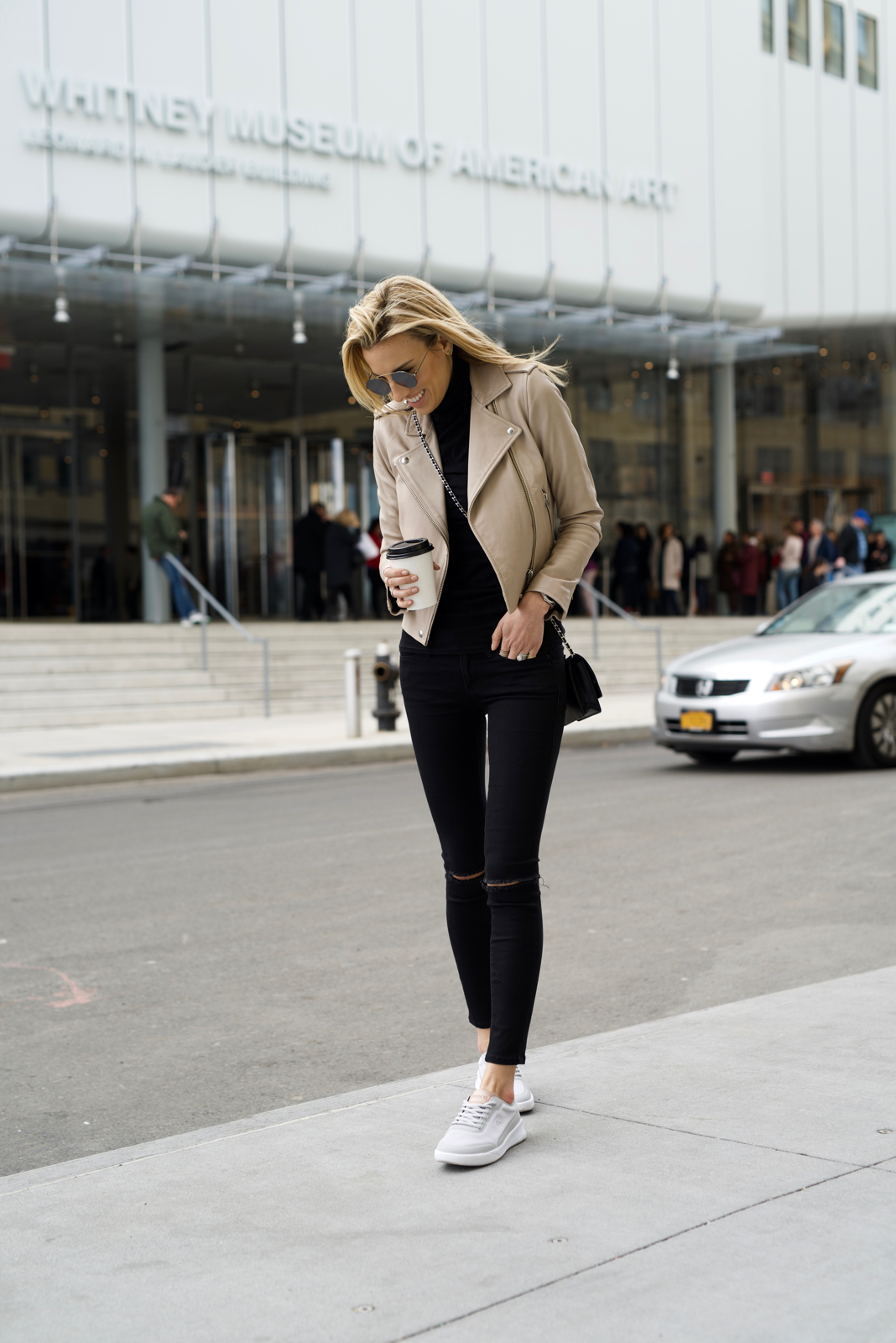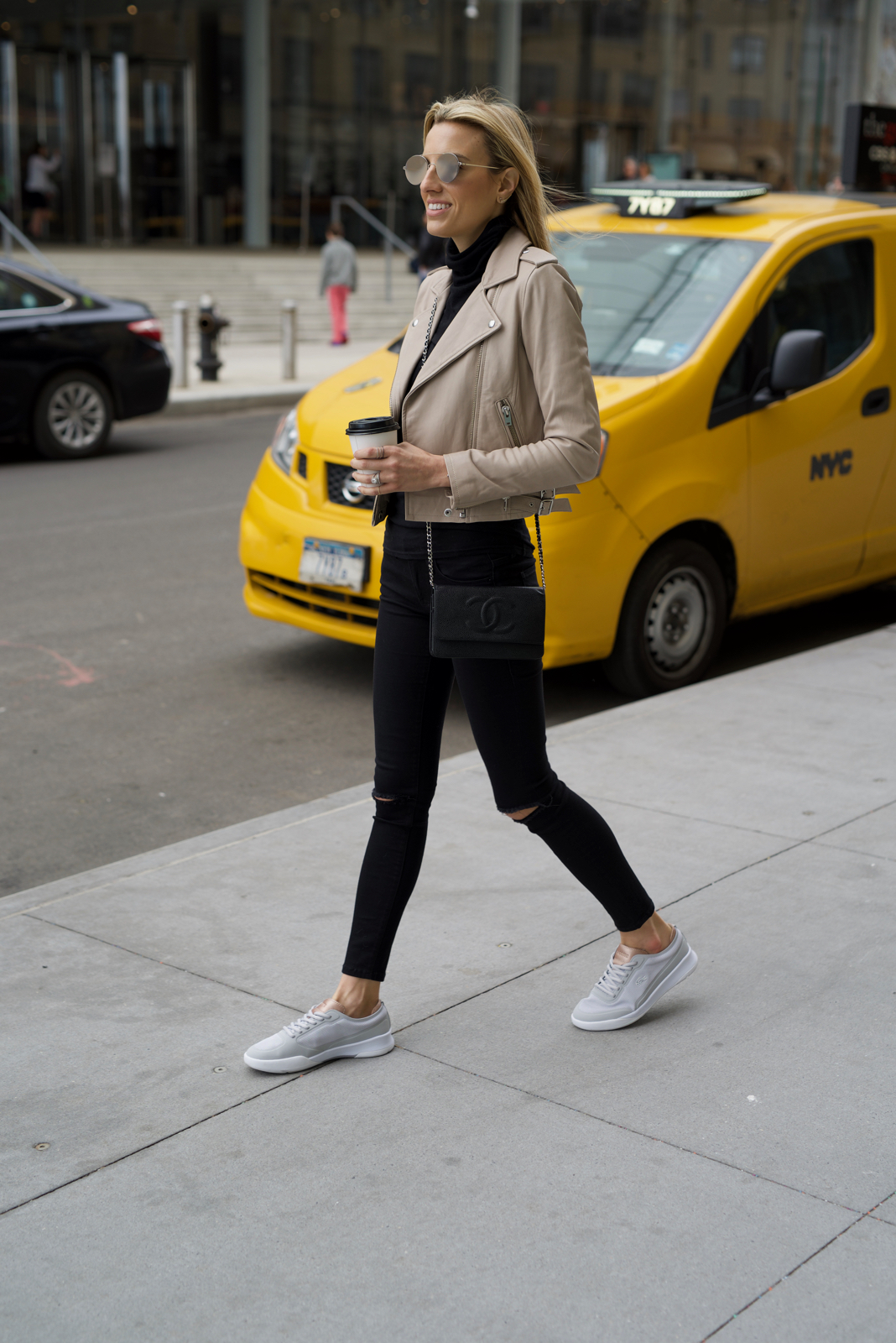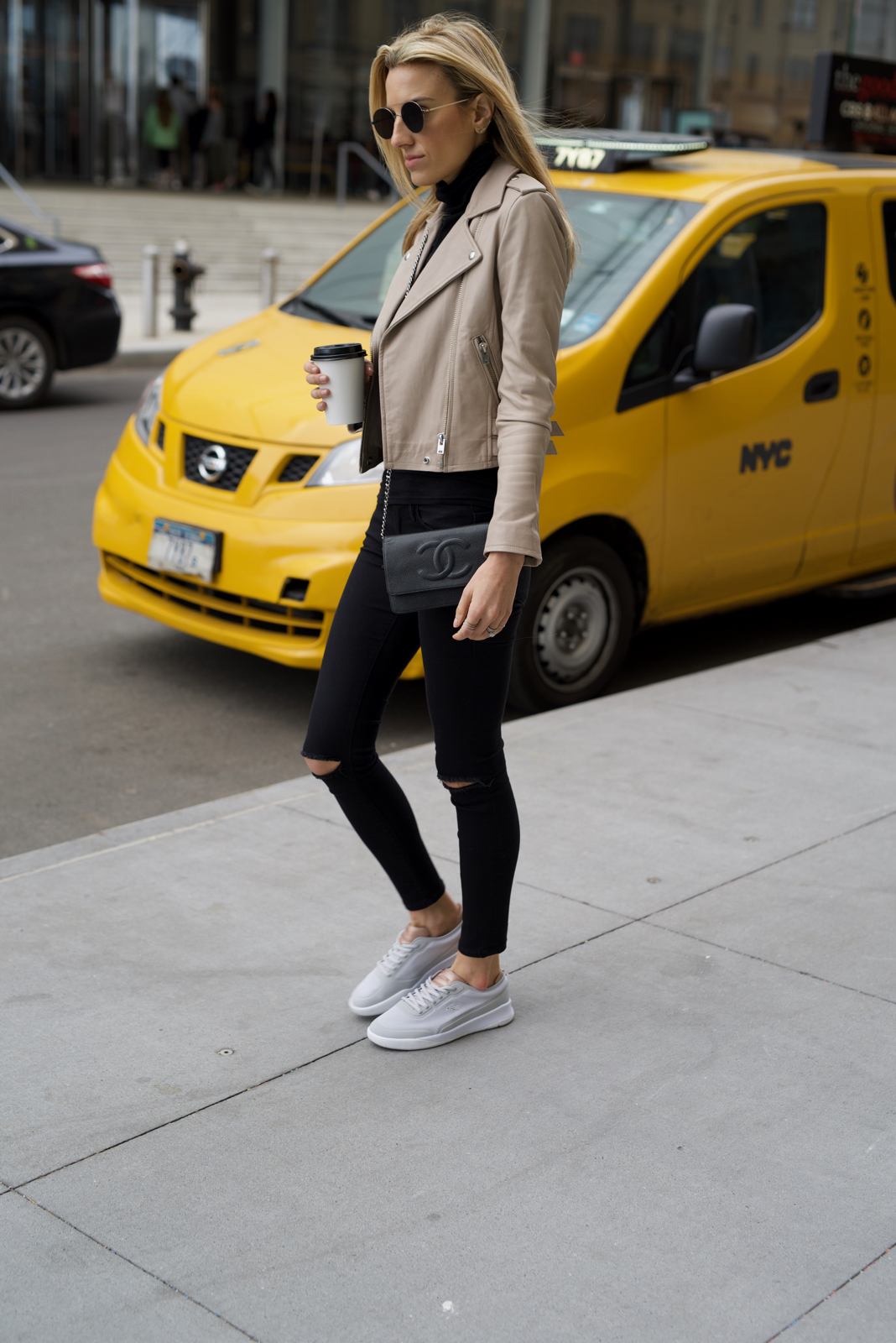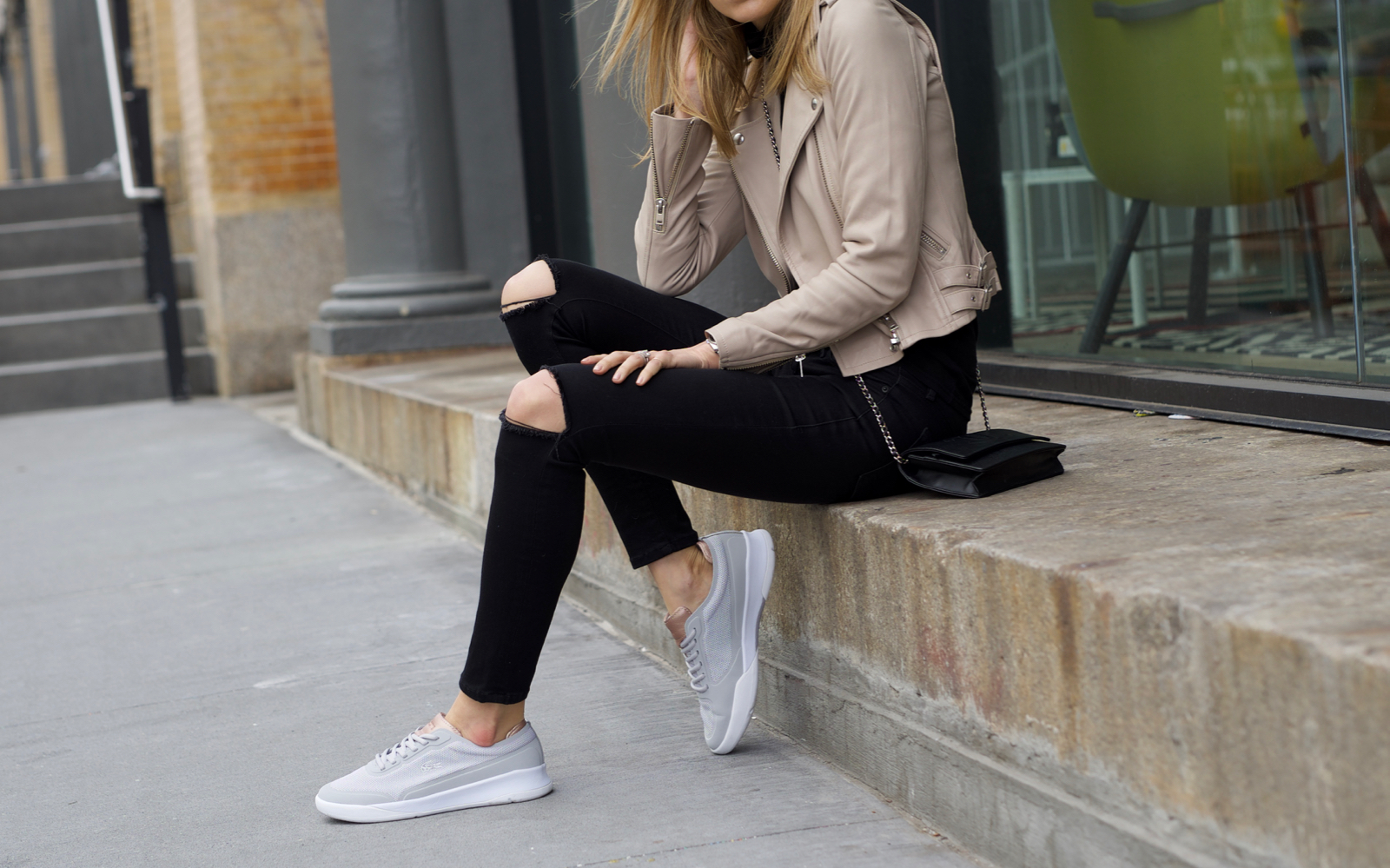 I was so comfortable walking around all day in these Lacoste sneakers. I absolutely love the color combo in grey and rose gold. The attention to detail on these sneakers are so on point, with the tonal signature logo that is very understated. I also think these sneakers are more forward and elevated for Lacoste, which is why I was so happy to partner with them. This sense of style is so my aesthetic. I am a firm believer in less is more. They are not only comfortable and cool, they are simple enough to style with my minimalist looks since the color pairs back to anything. For this OOTD I styled the shoe with Frame black denim, a fitted black turtleneck and a nude IRO leather jacket.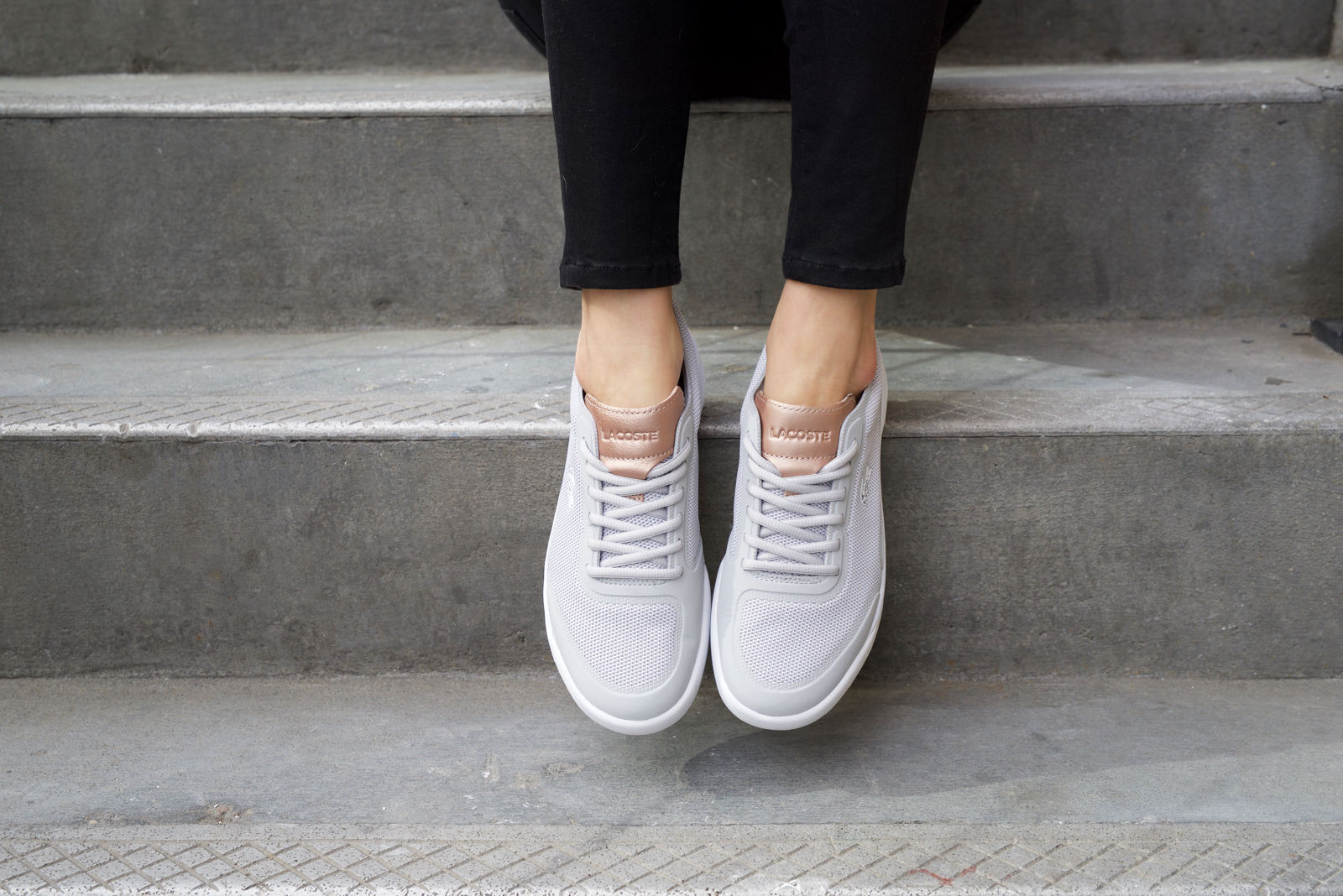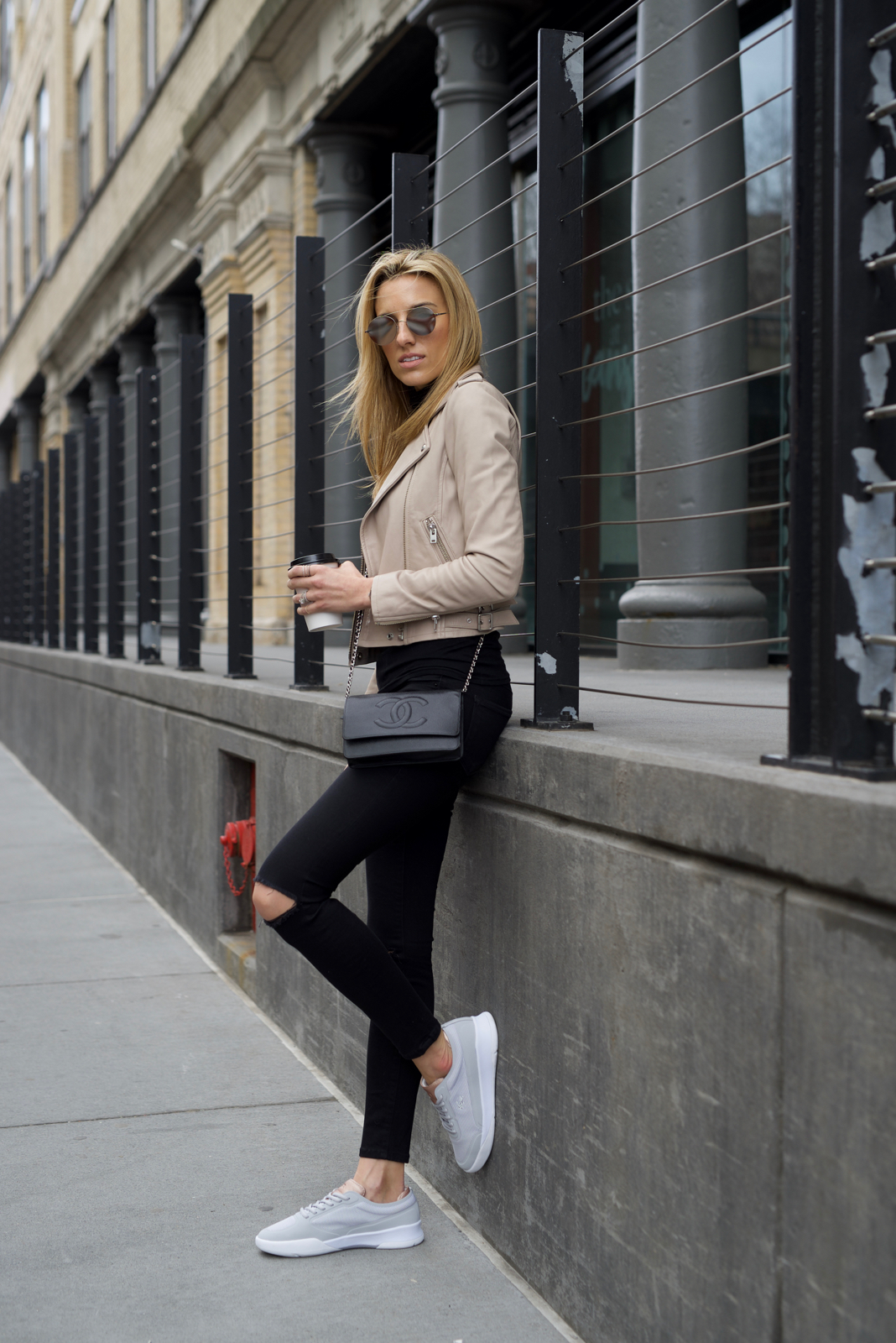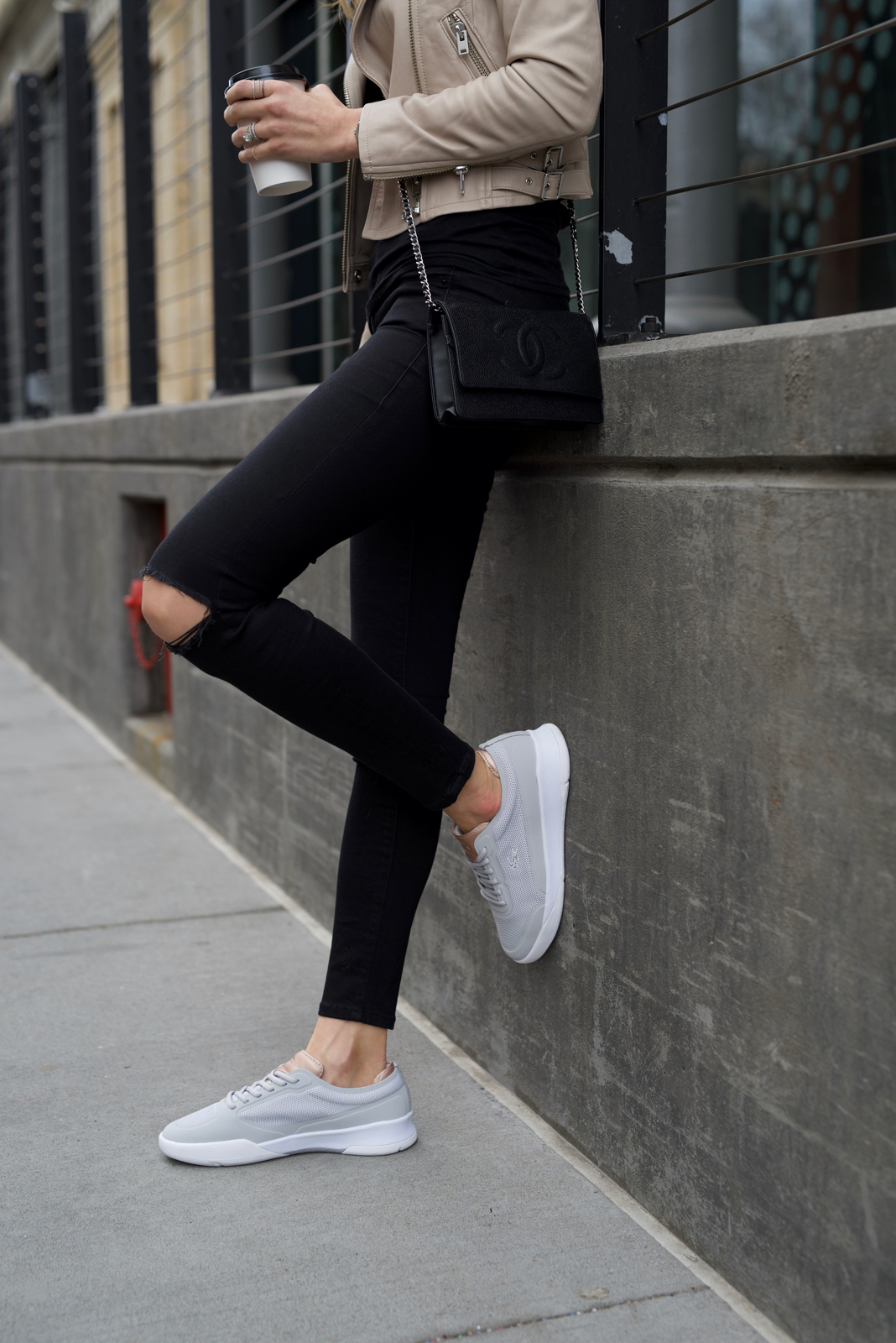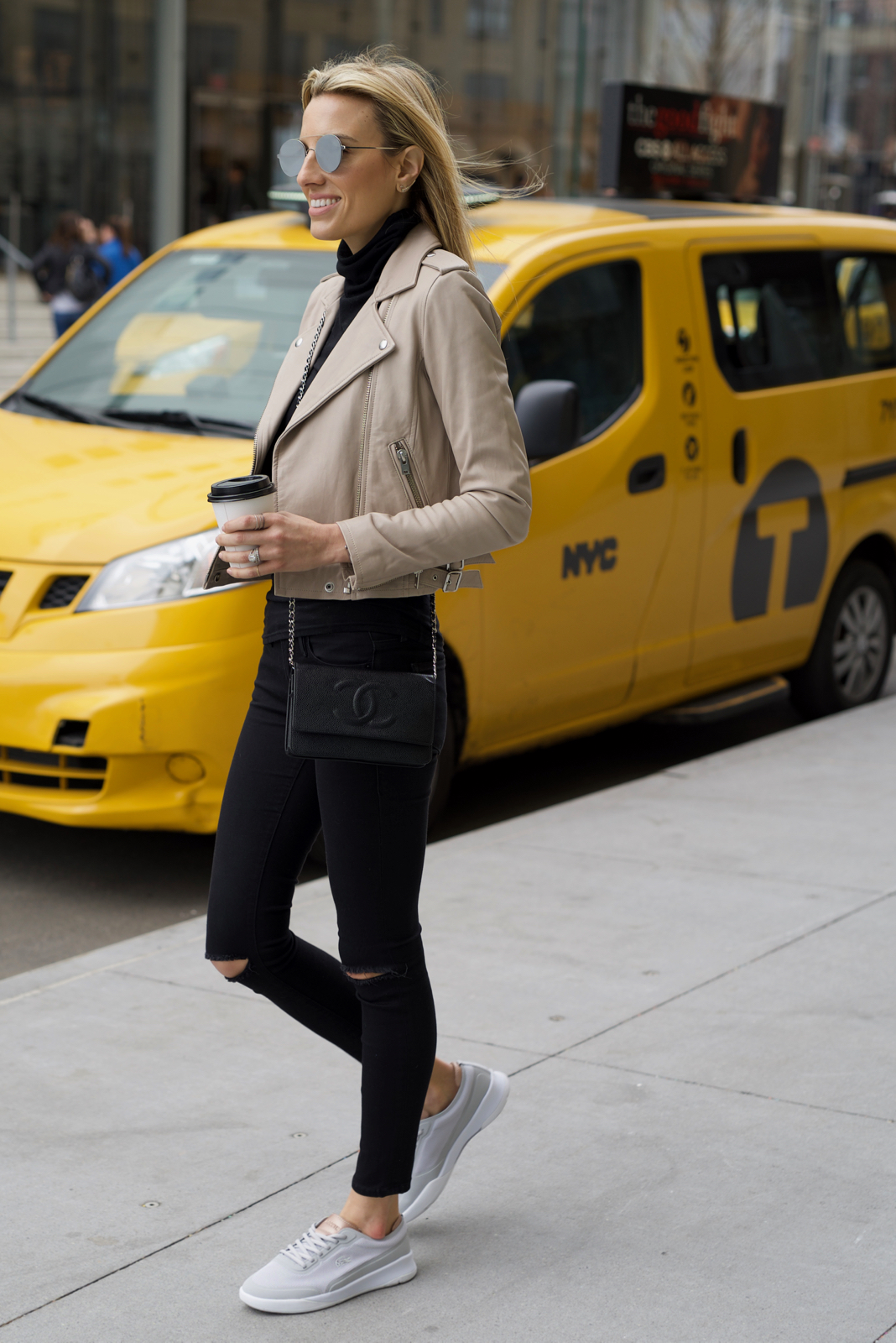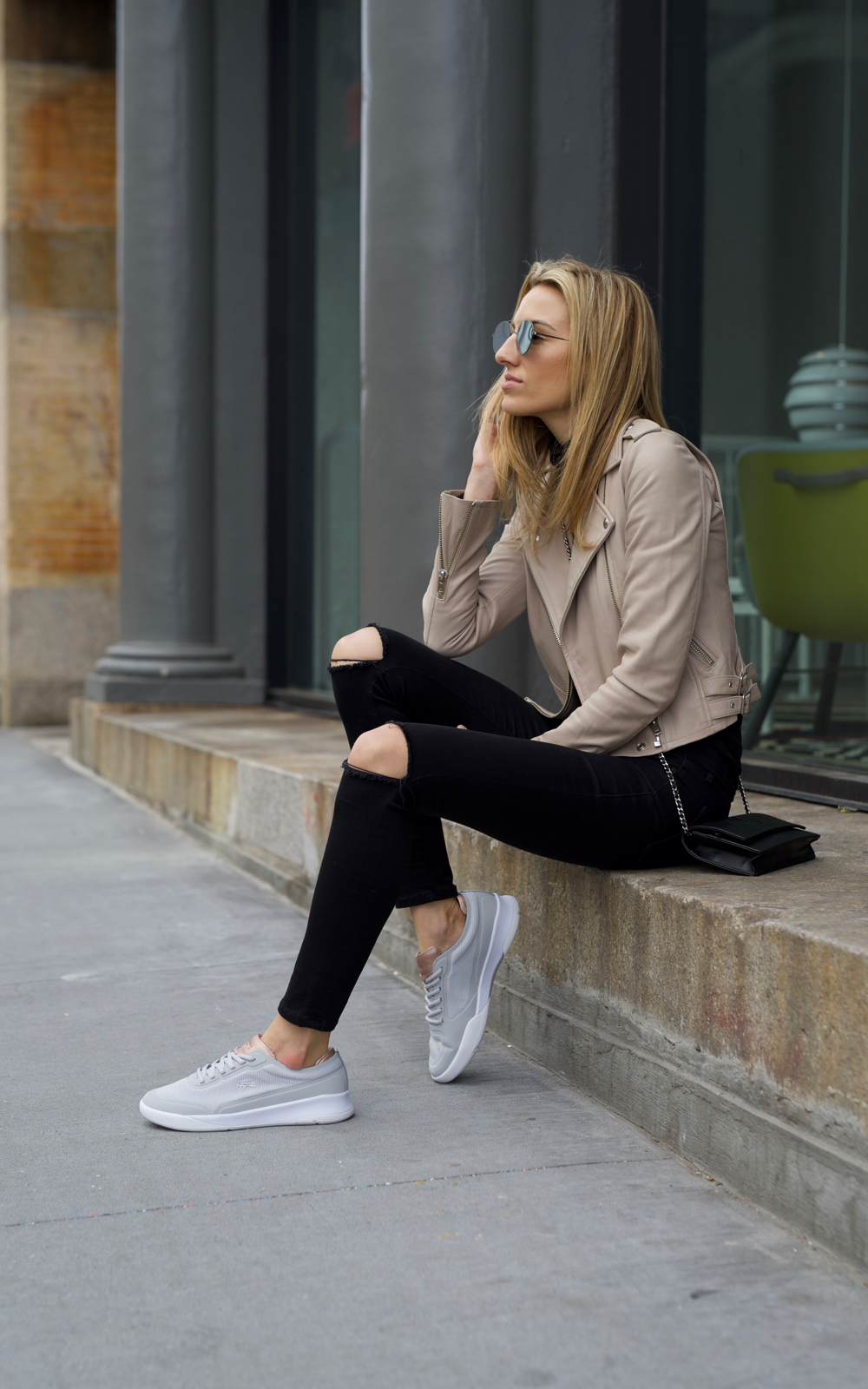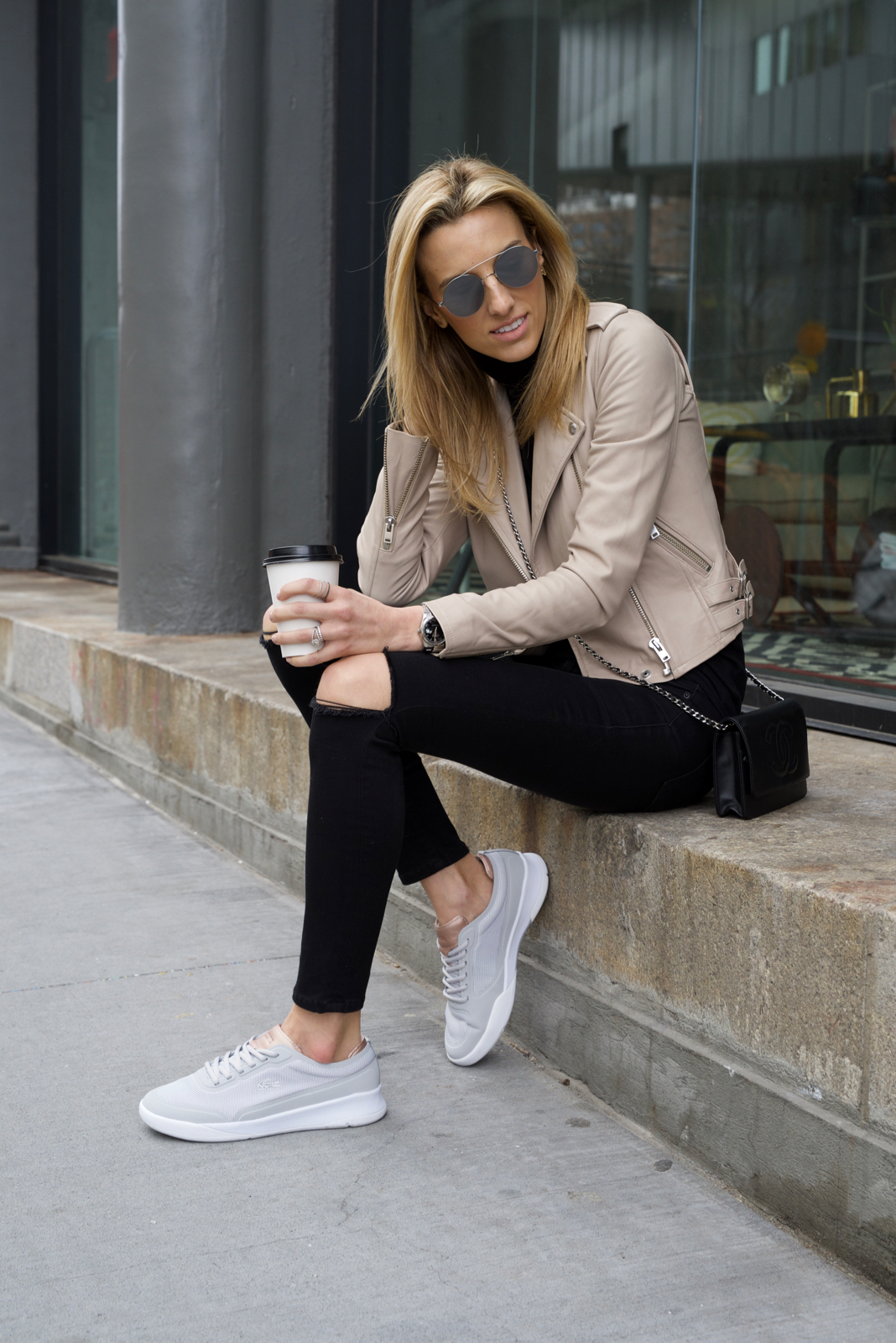 I hope you have a great weekend! Thanks for stopping by:)
xo,
Lisa
Sneakers: Lacoste
Jeans: Frame
Top: Gap
Bag: Chanel
Jacket: IRO
Sunglasses: Gentle Monster
*Thank you Lacoste for sponsoring this post