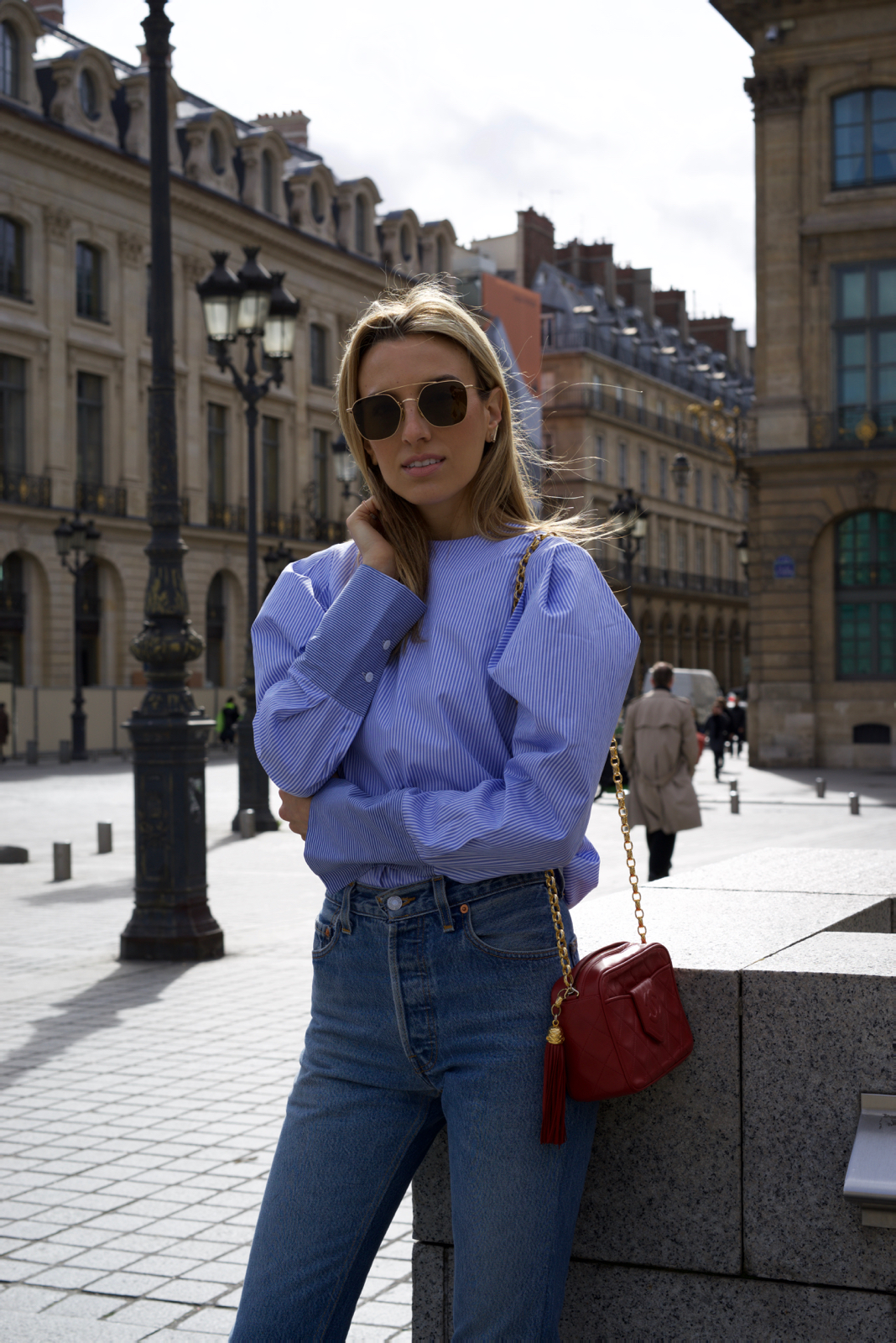 Hey Guys! Happy Spring:) I'm so excited for the new season. As many of you know if you follow me on Instagram I've been traveling since Feb 28th until March 17th. We went to Paris for PFW, came home for 3 days then went to California. It's been so amazing but I have a lot of work to catch up on so bare with me as I update blog posts.
First up….Paris Fashion Week. I love Paris! I mean, who doesn't right? It's so picturesque. Even while it was raining we still managed to get some great images. We booked the trip last minute so I wasn't able to go to as many shows that I would have liked to but I was kept busy enough with the shows I was able to attend along with events, meetings and modeling showroom for my client, Khaite. Paris Fashion Week is so different from NYFW in the sense that people take it a bit more seriously, it's more elevated and the venues for the shows are stunning. I'm so grateful that I was able to experience fashion week as well as hang out with some of my friends. Those memories will last a lifetime.
For the first day in Paris I went to one of our favorite spots to eat, Angelina then off to shoot this OOTD in Place Vendome.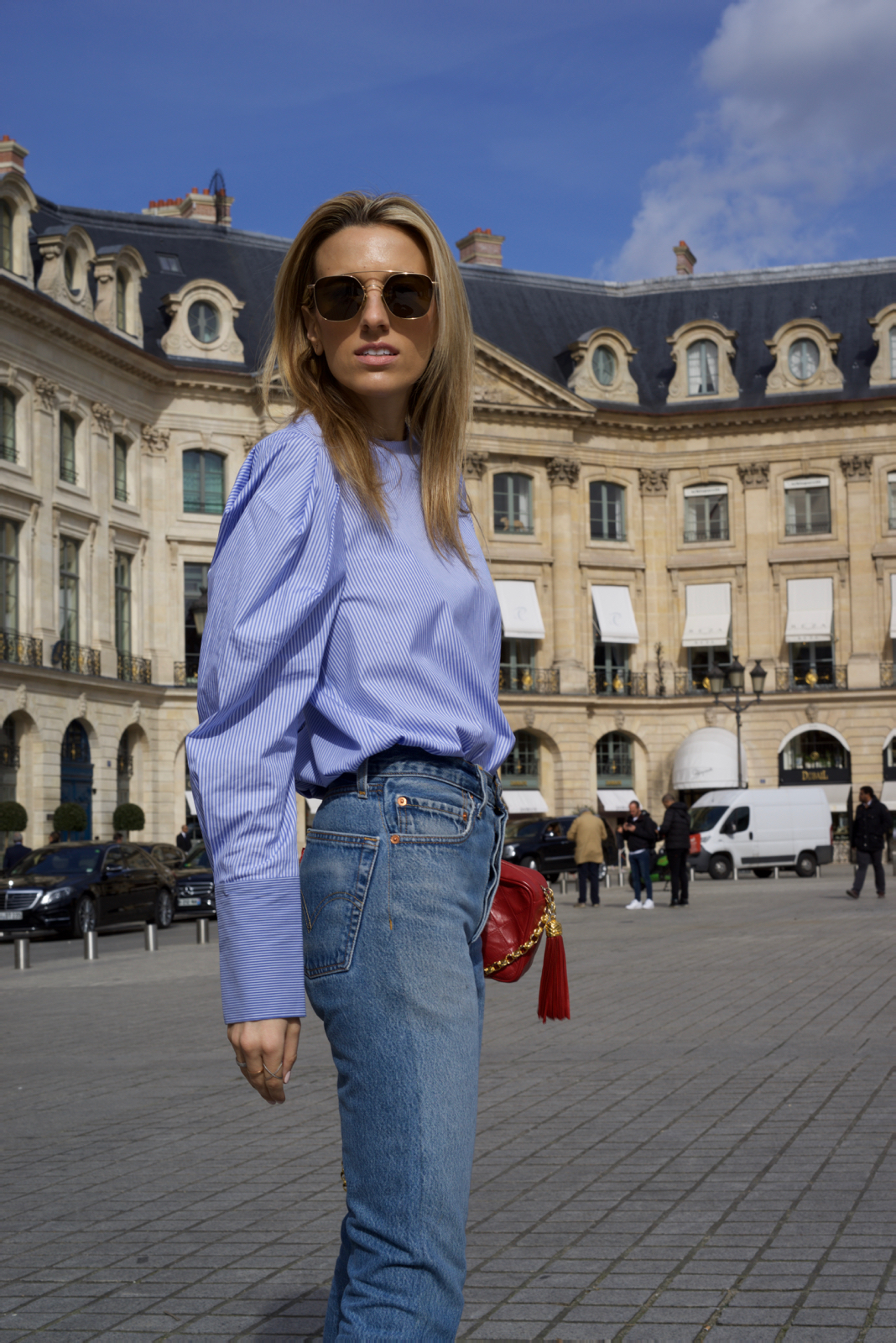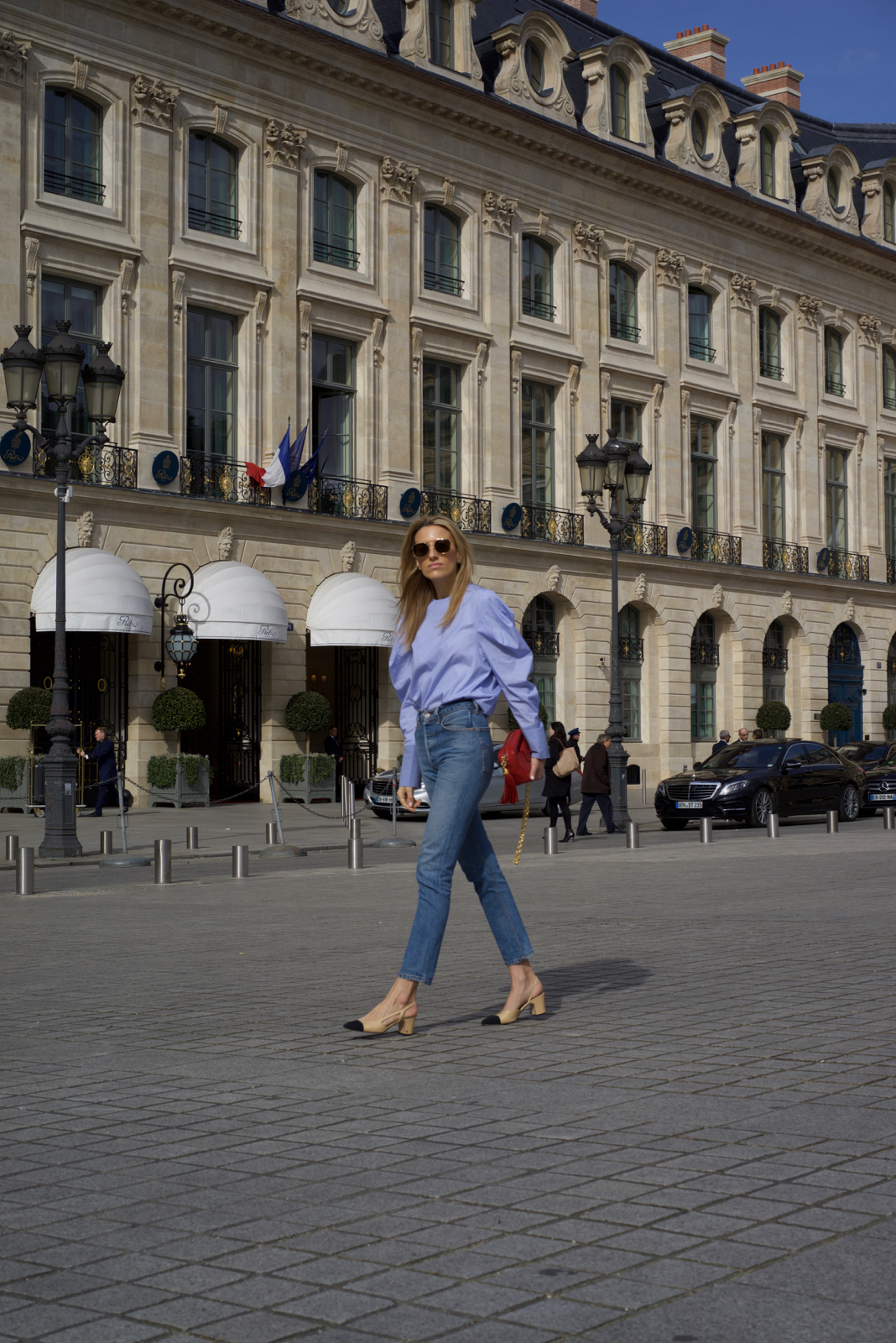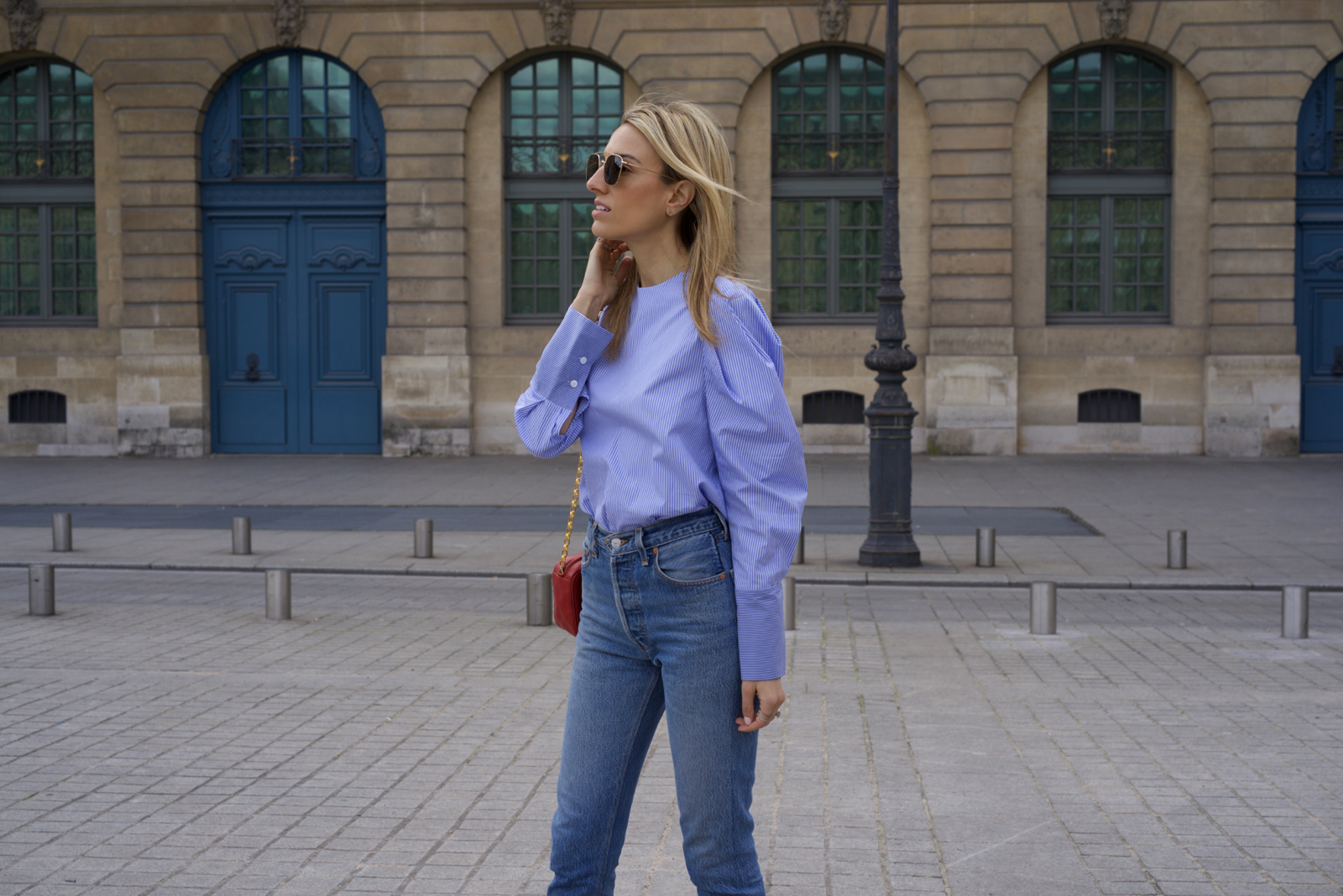 I wore a Zara striped poplin top with gathered shoulders. I love this top…it's so chic! Re-worked poplin tops are the latest trends I'm really into. I've seen these tops everywhere especially on the runways. Whether it's a unique sleeve detail, ruffles, or oversized silhouette you can't go wrong with these updates on classic tops. I'm especially into stripes this season as well and feel you can never have enough of them.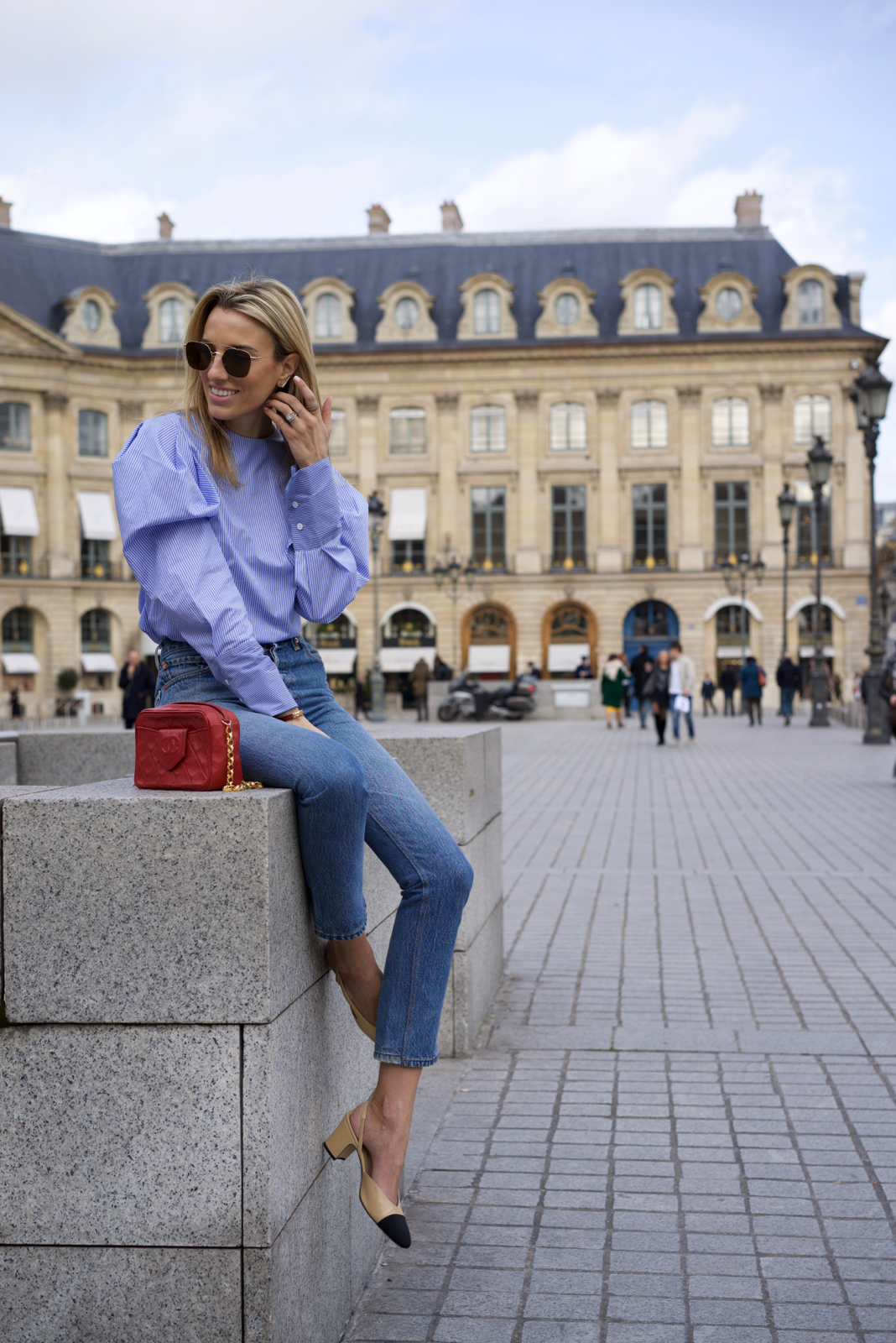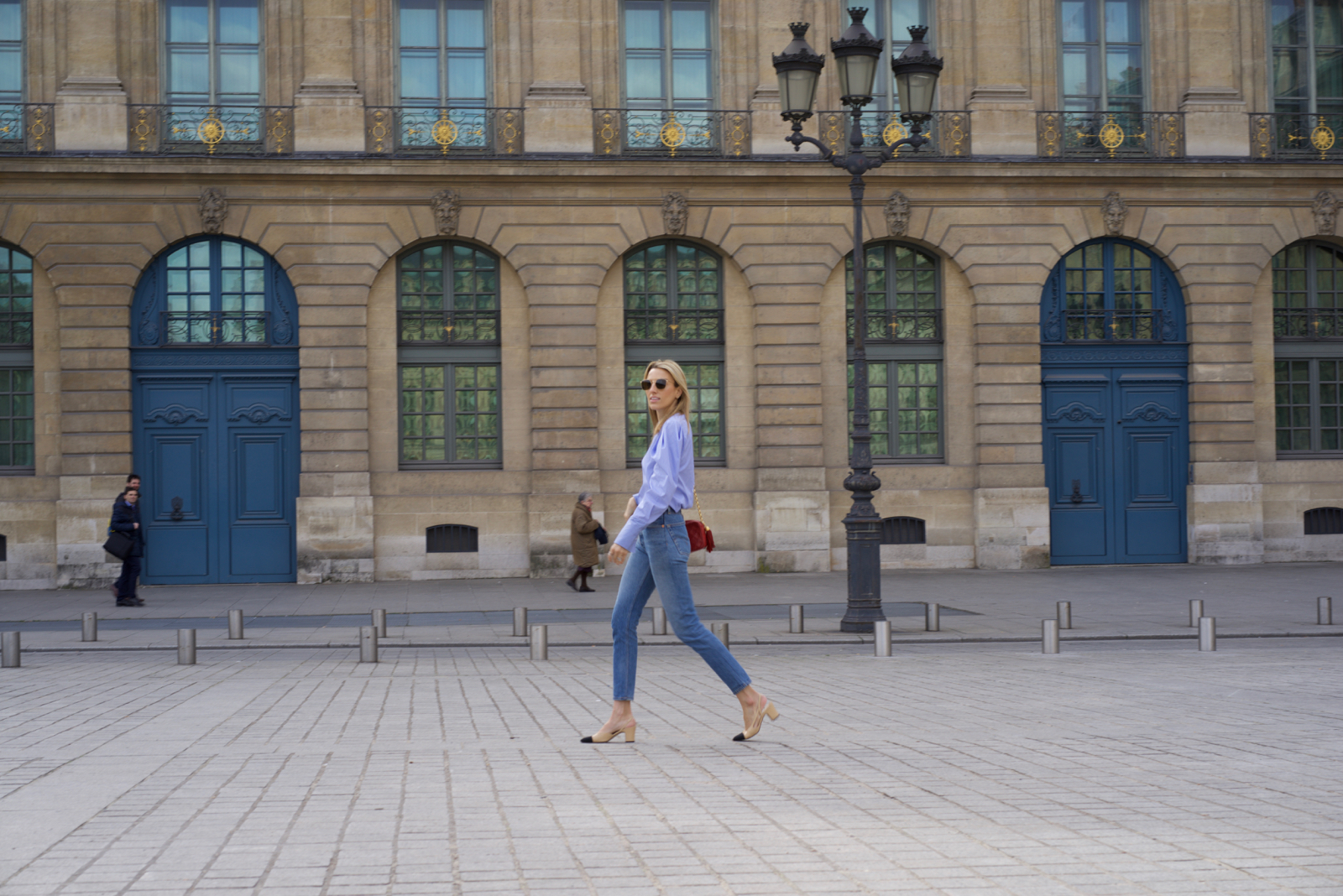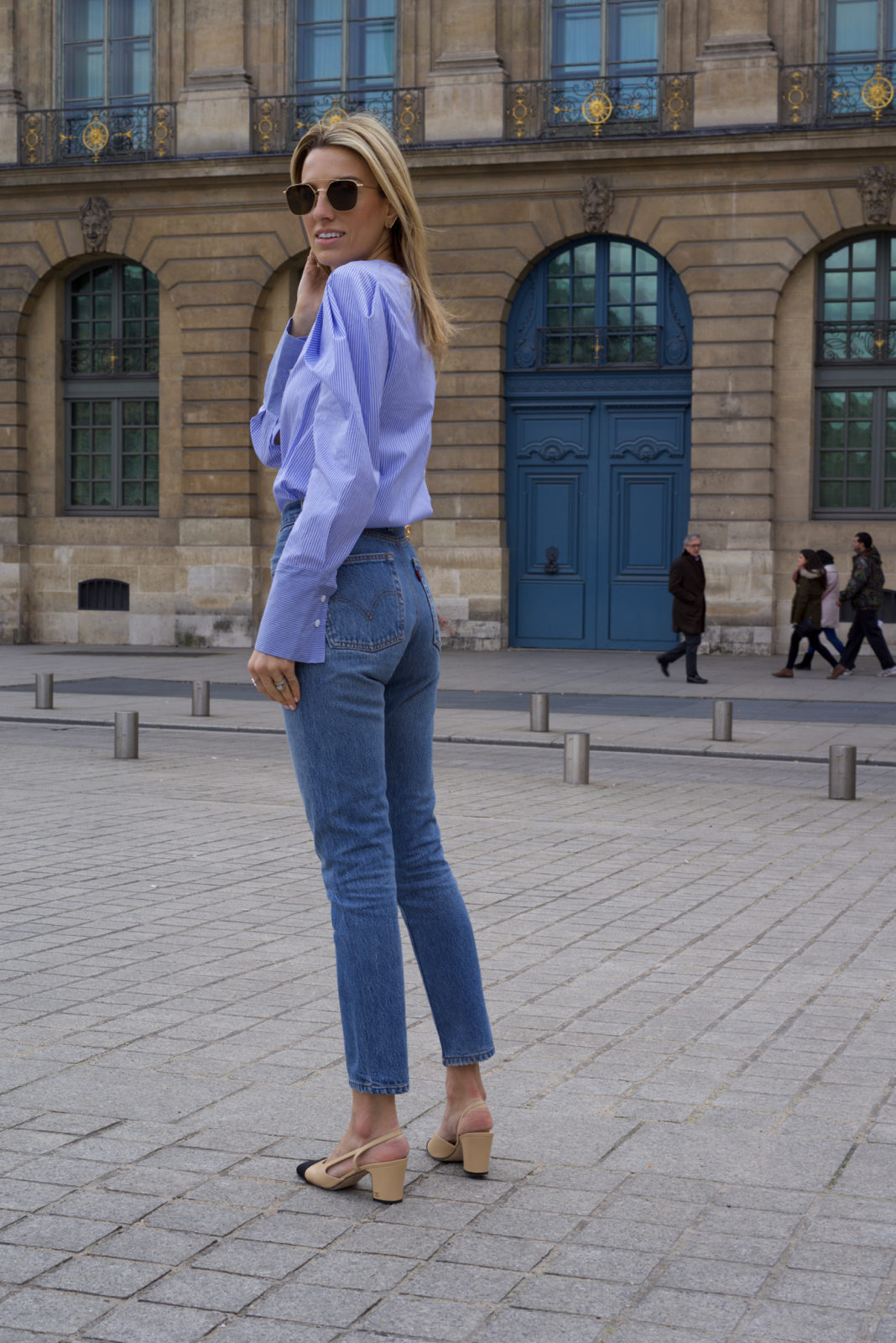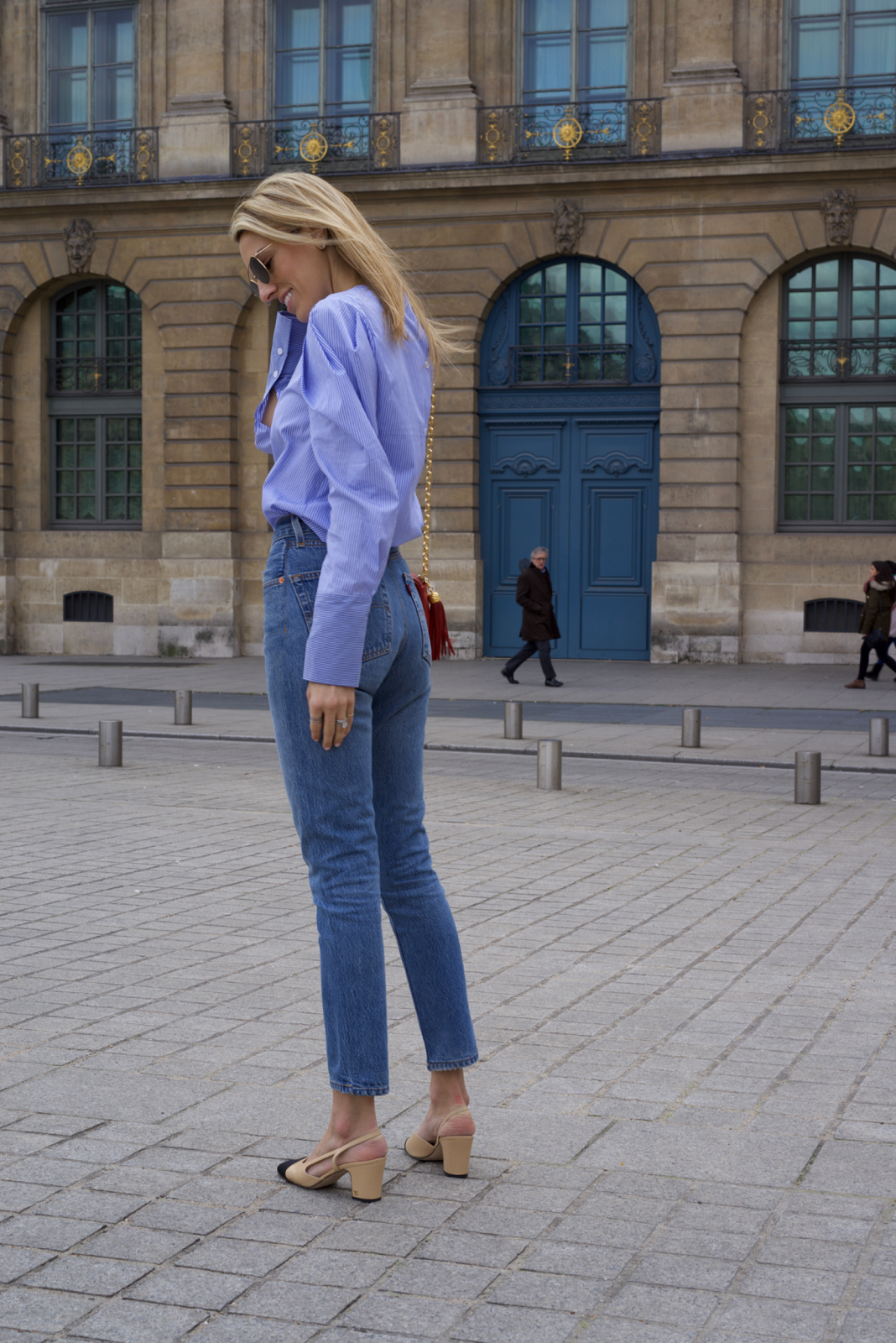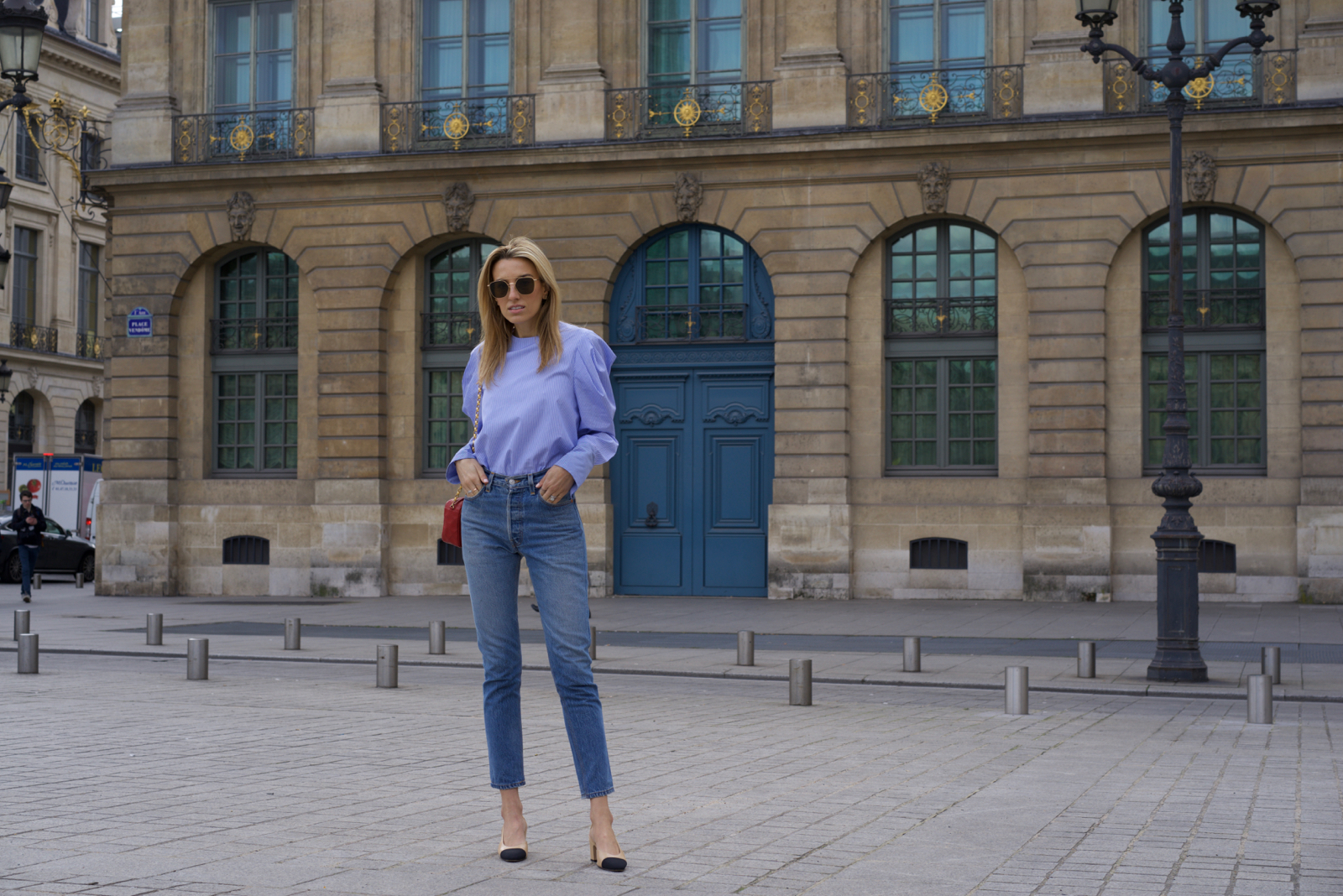 I styled my look with vintage Levi's and Chanel shoes. I added a POC with a vintage Chanel red bag.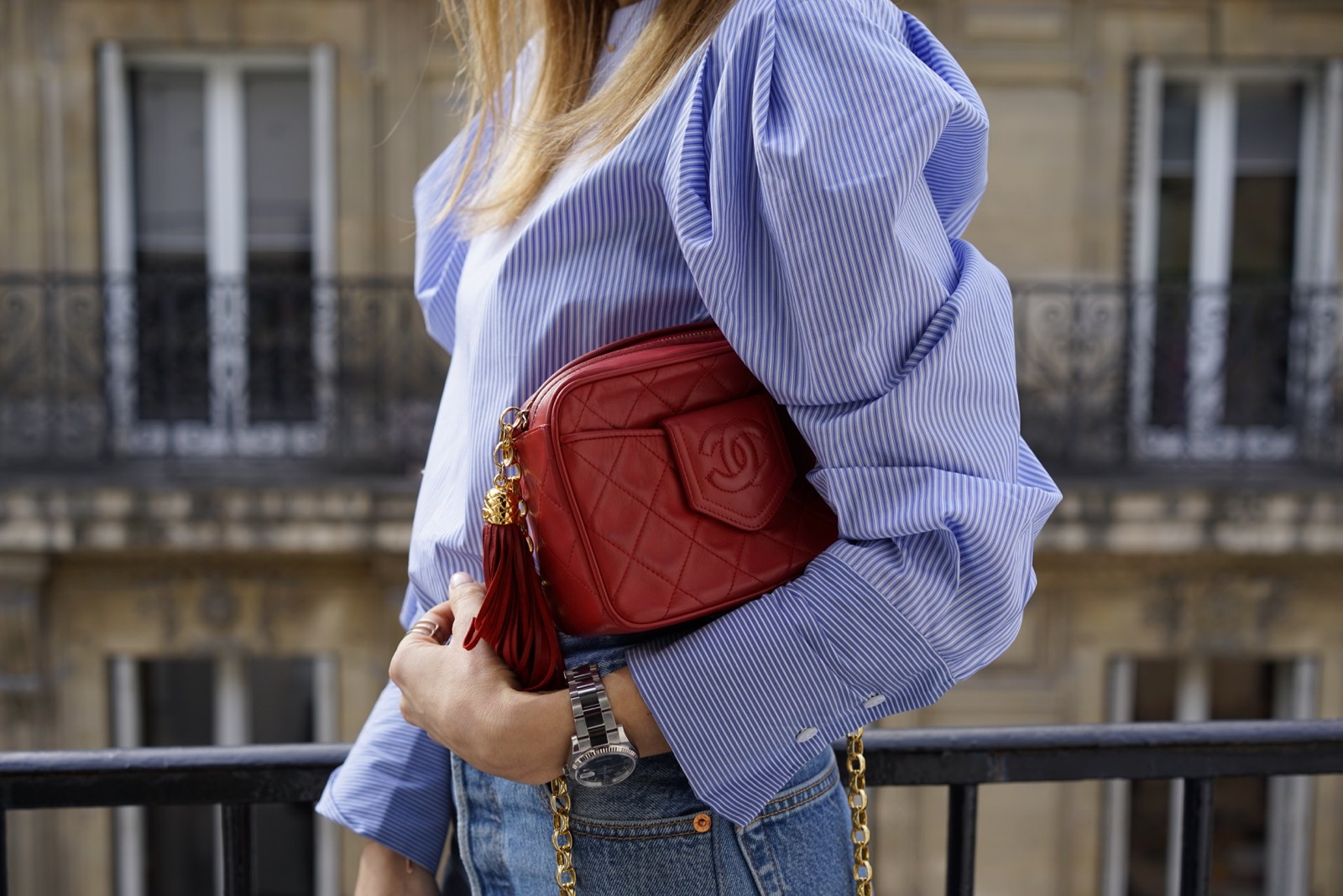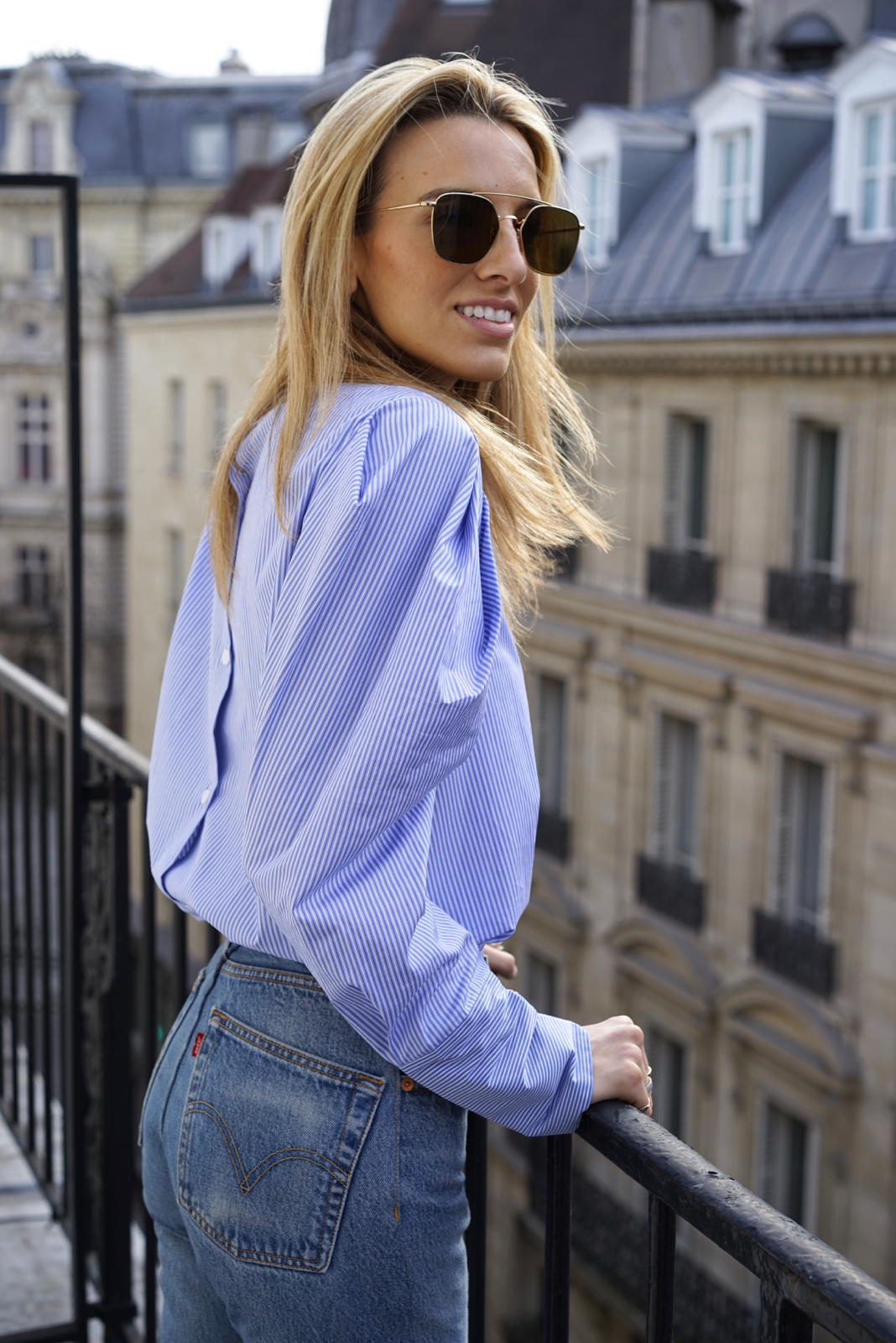 Have a great day! Thanks for stopping by:)
xoxo,
Lisa
Top: Zara (similar here) (also love this top)
Jeans: Levi's
Shoes: Chanel
Bag: Chanel
Sunglasses: Ahlem
Watch: Rolex (similar here)
Nails: Essie "Spin the bottle"
SHOP THE LOOK: