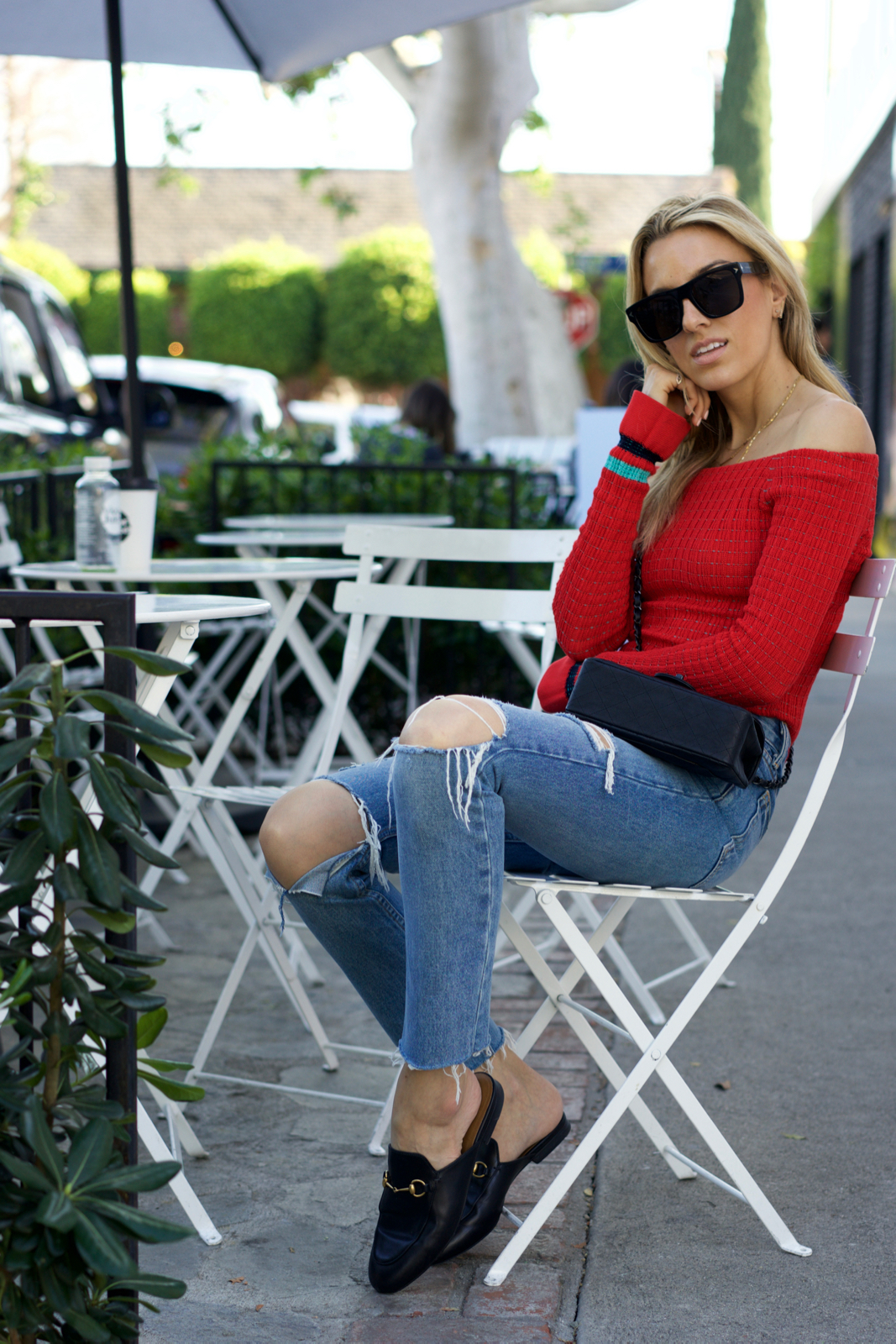 Hey Guys! Boy am I missing the warm temps from LA right now….LOL! I can't wait for it to warm up here in NYC so I can wear all my new Spring stuff. I was so happy to shoot some new pieces while in LA. I can't tell you how much I LOVE this red 3.1 Phillip Lim top. It's so stunning, perfectly designed and fits me like a glove. Red is one of my favorite colors to wear. It's also the most striking since, let's be honest there is something about seeing a "lady in red." This 3.1 Philip Lim knit has the best sleeve details. I love the small bell sleeves at the cuffs. They are so on point as far as trends and remind me of all the sleeve details Celine has designed as well. Also the stripes make it sporty yet the off the shoulder silhouette keeps it sexy and chic.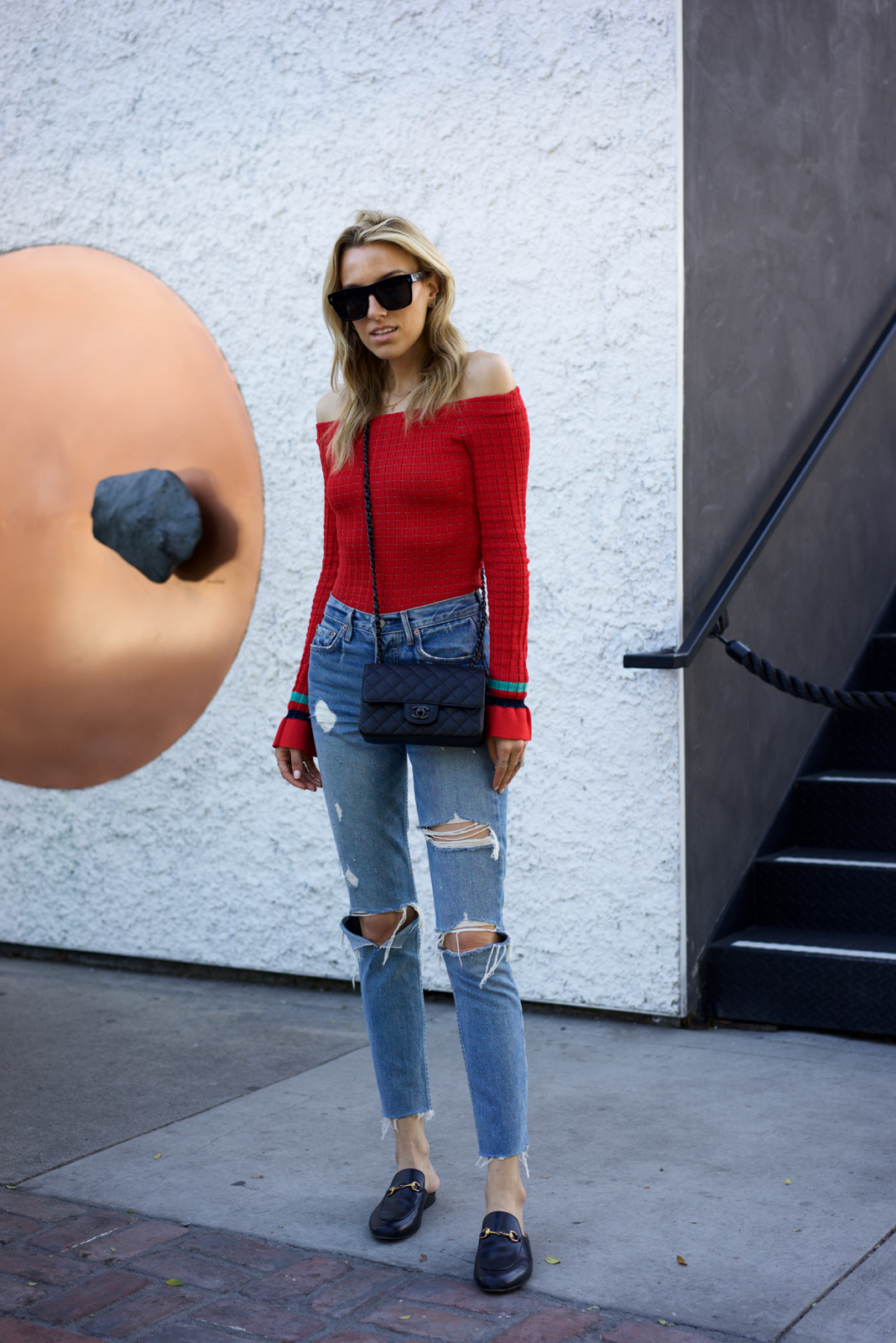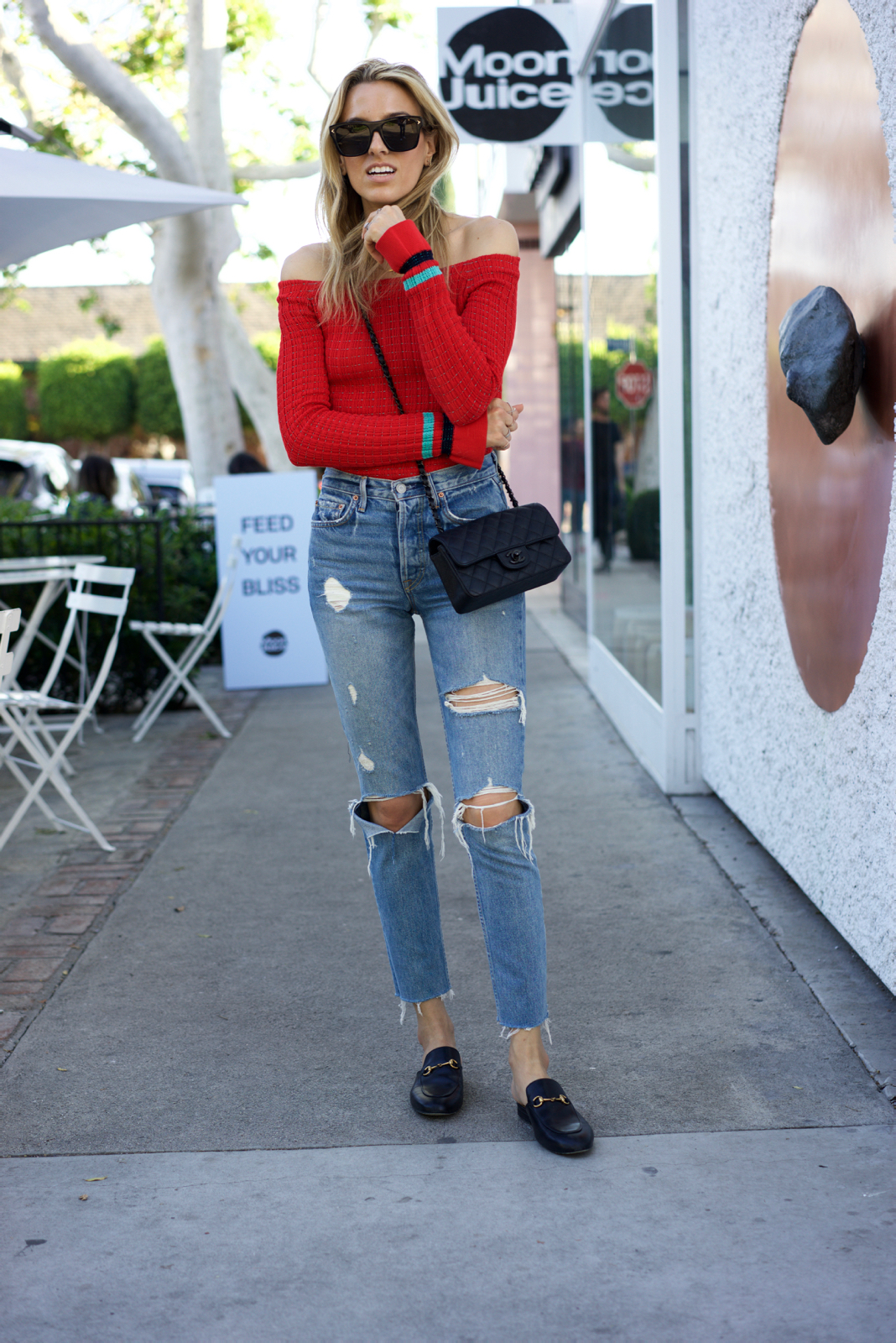 I styled the top with GRLFRND ripped jeans (also here). These jeans are so amazing. I wear them all the time. The high waist works perfectly with all my tops. I paired my Gucci slides and Givenchy sunnies to complete my outfit. I also wore my new Chanel bag that I bought myself in Paris. I'm legit obsessed with this bag:) I saw this black on black bag in one boutique and had to have it. There was only 1 left so it was meant to be given Chanel only produced a limited amount of this style.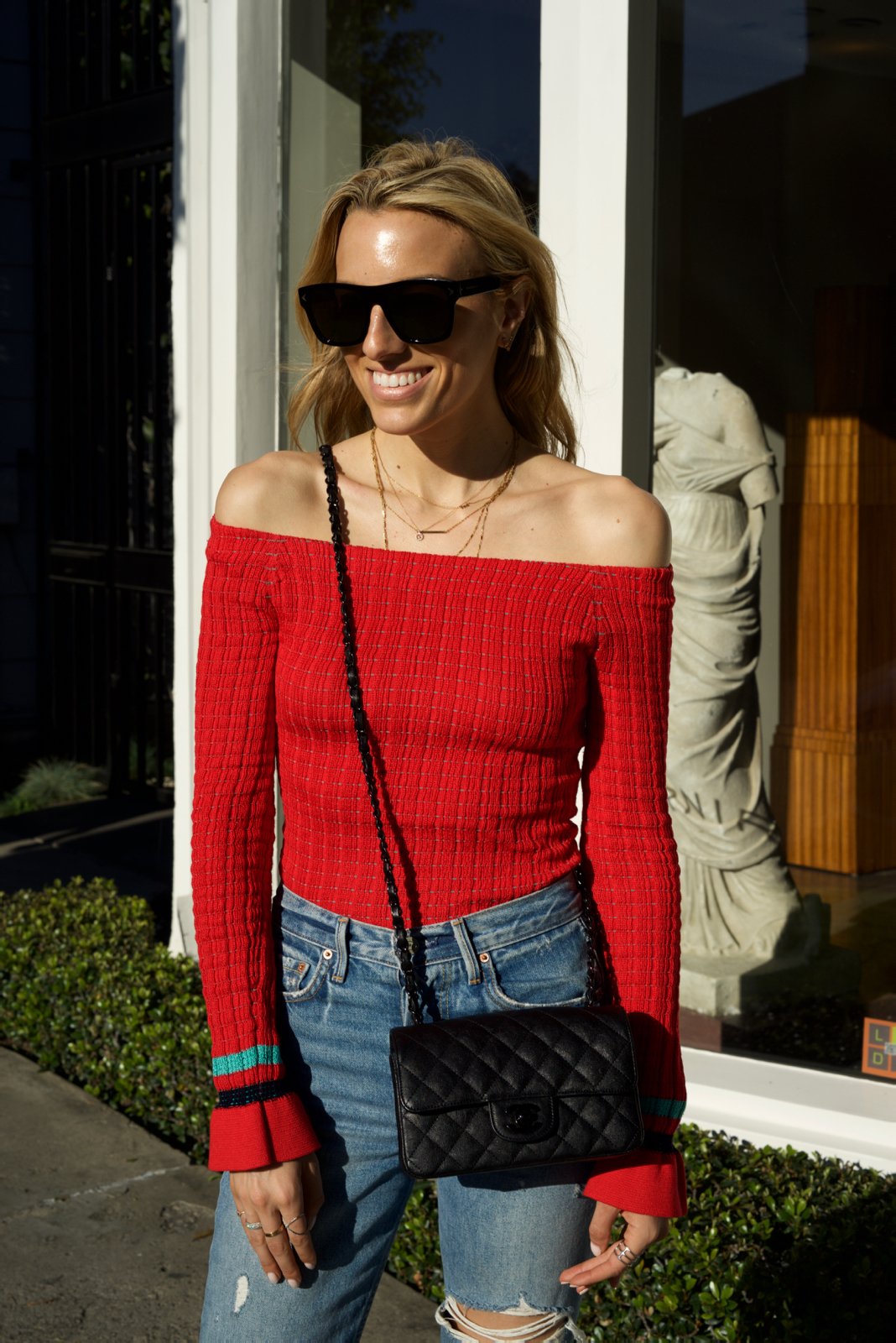 We headed to my happy place…the beach!! Paradise Cove in Malibu is so stunning we couldn't help but just sit there in awe. We also had to take some snaps…LOL!!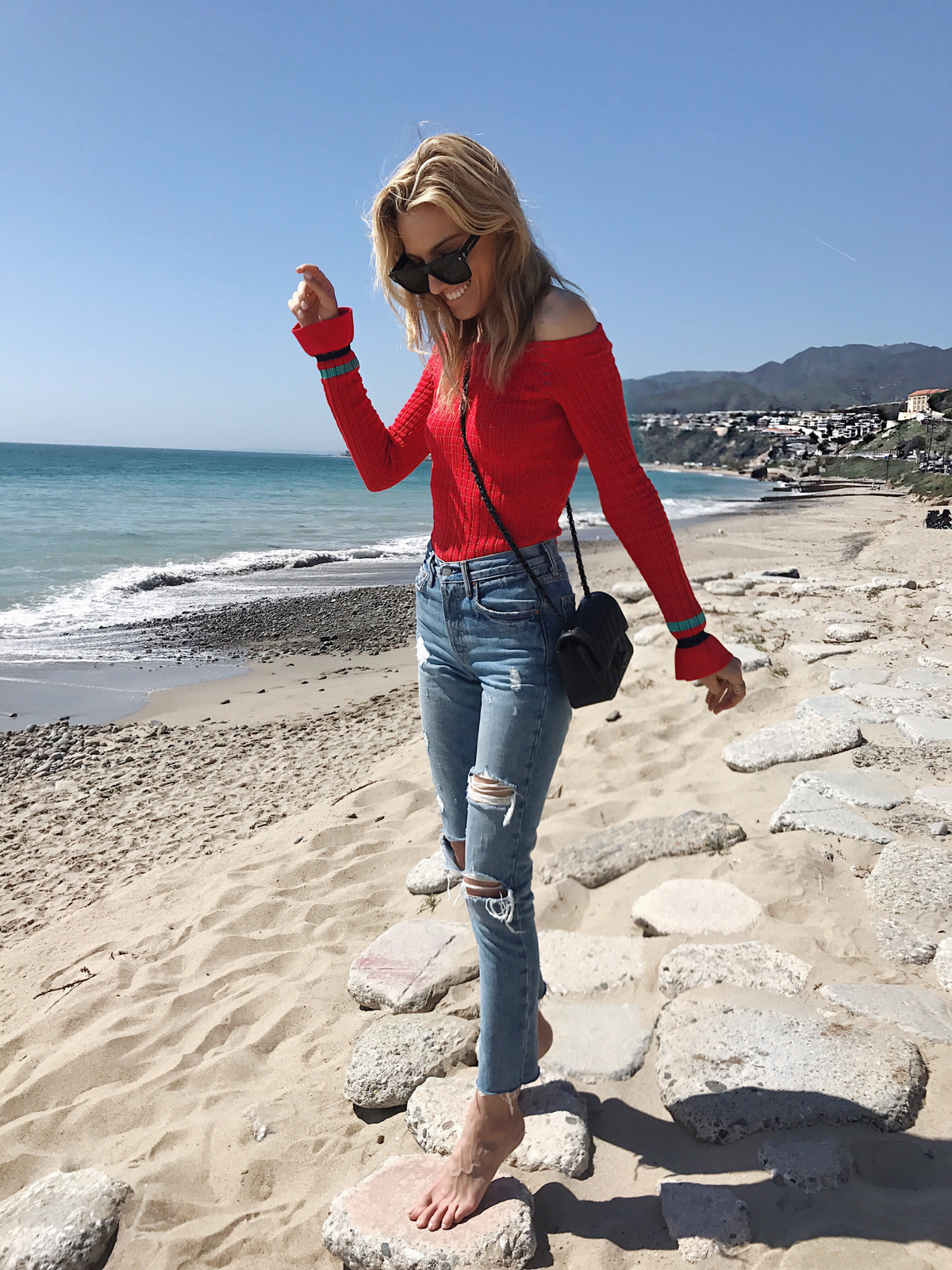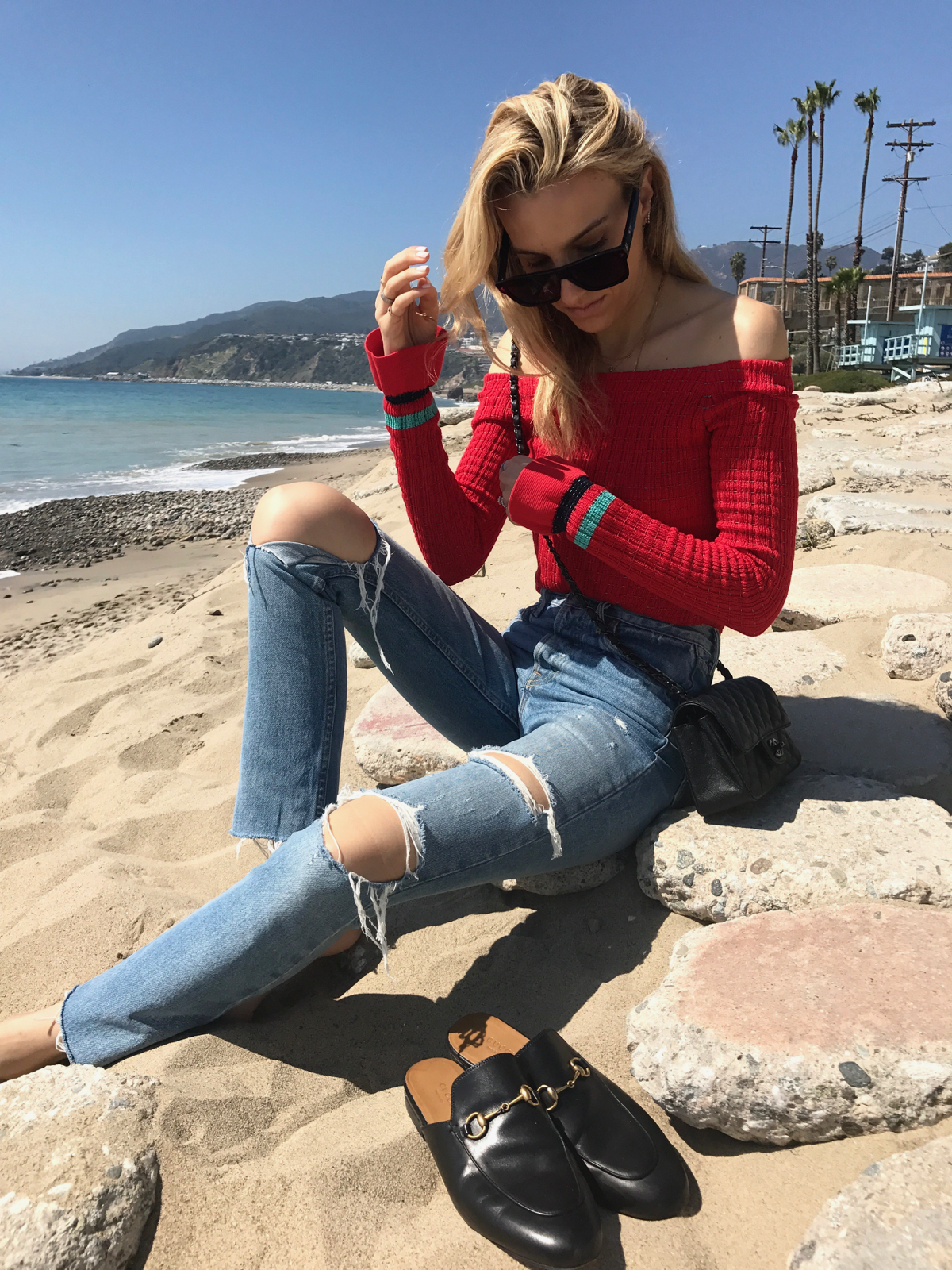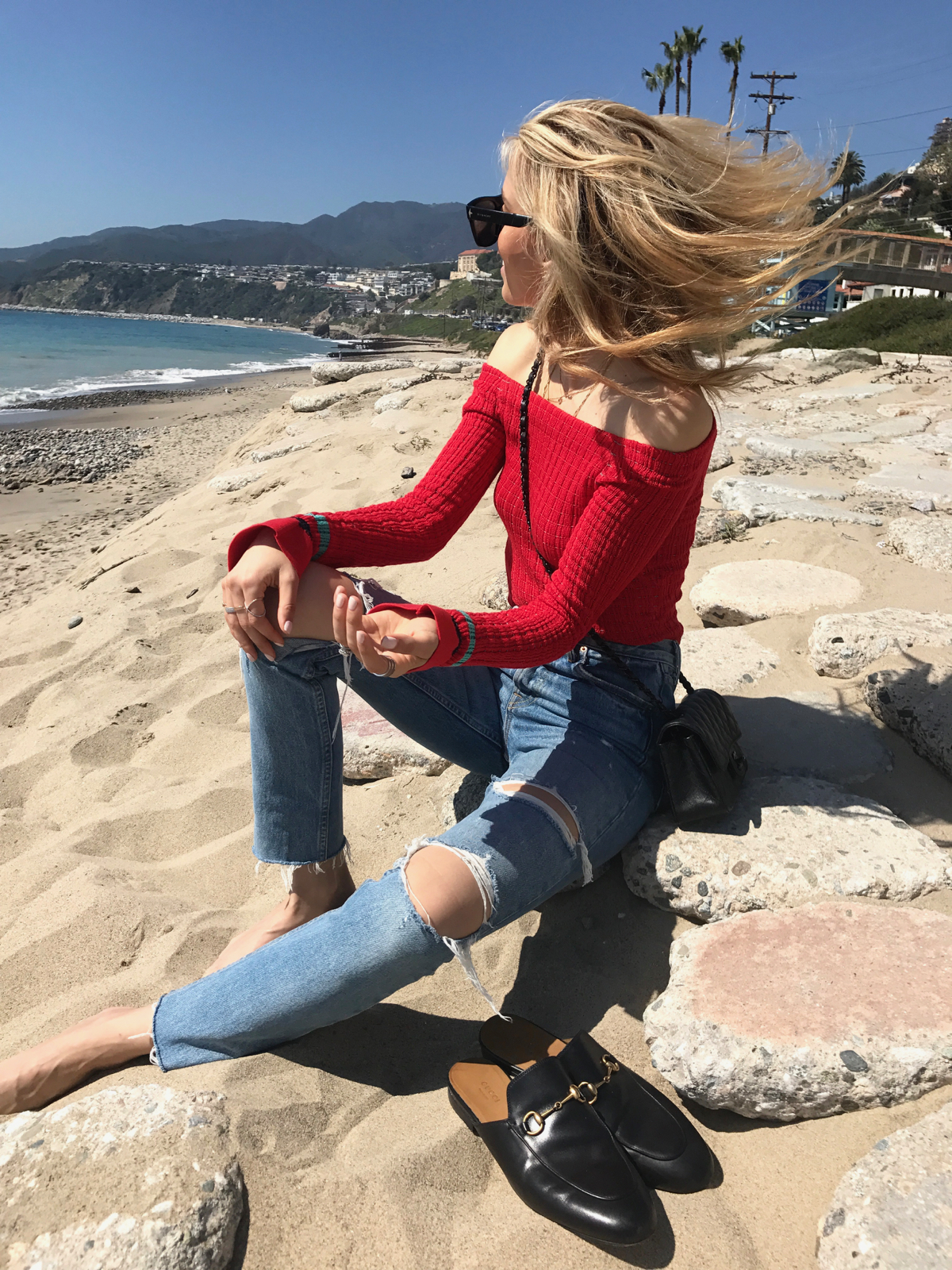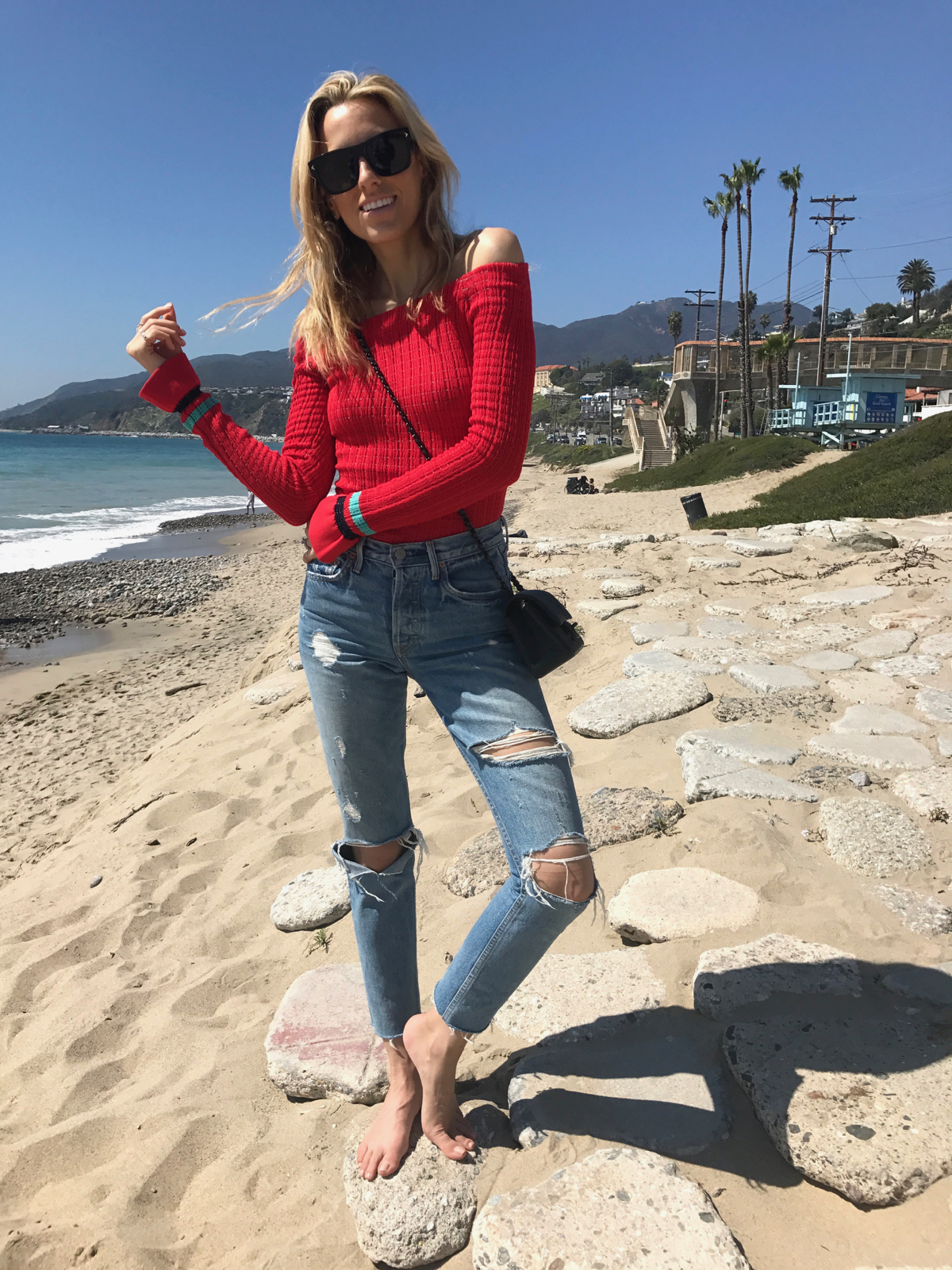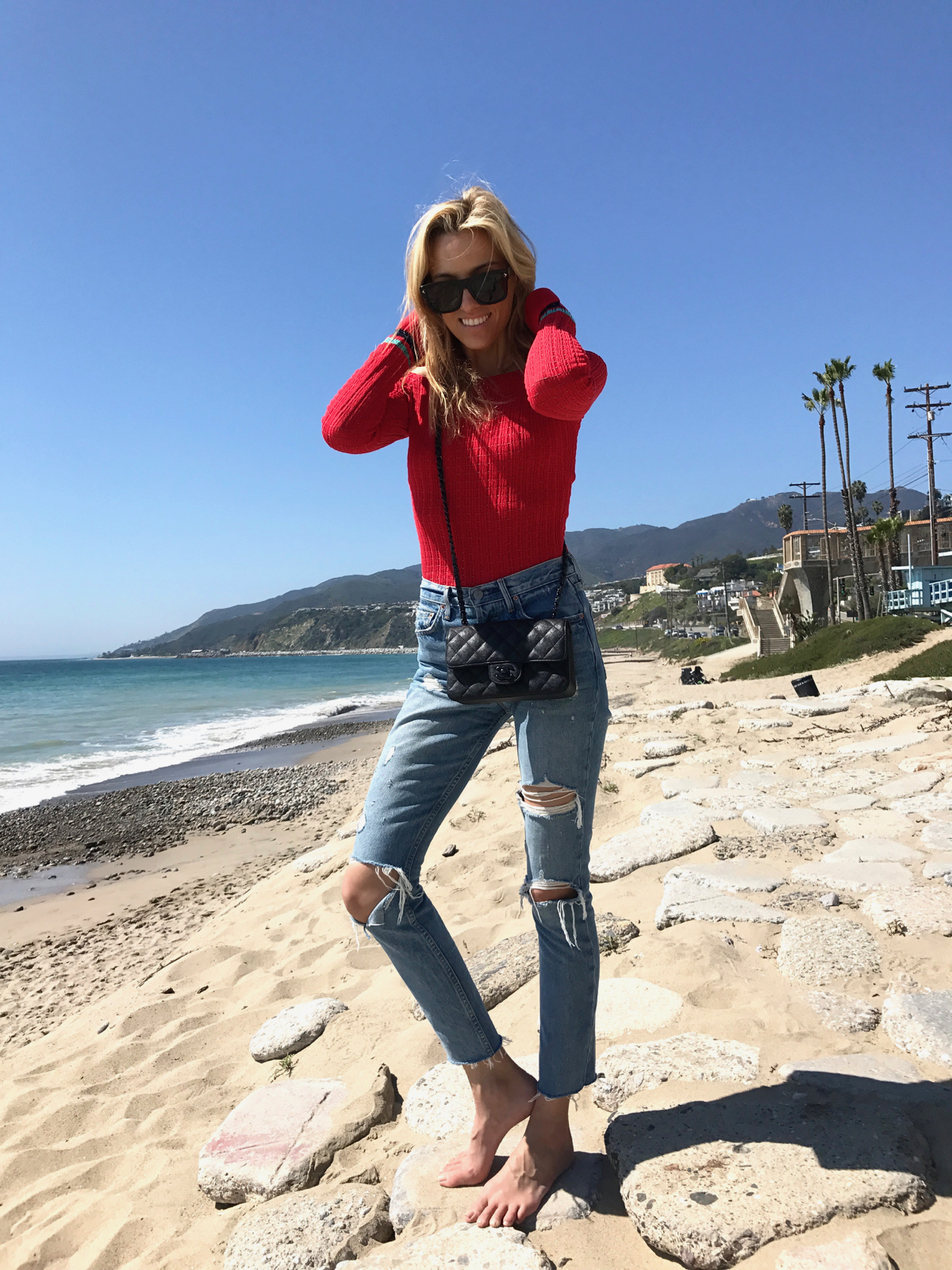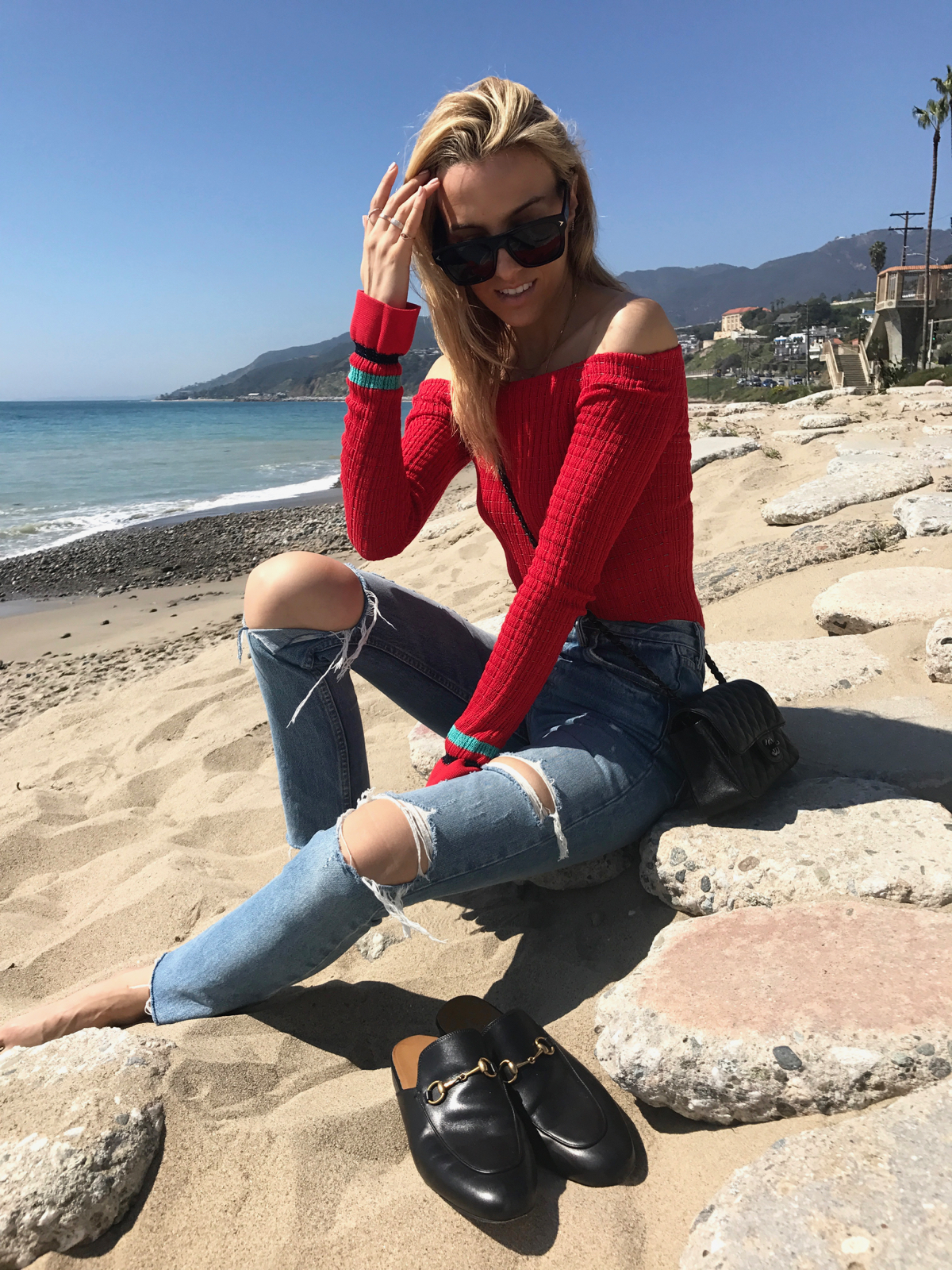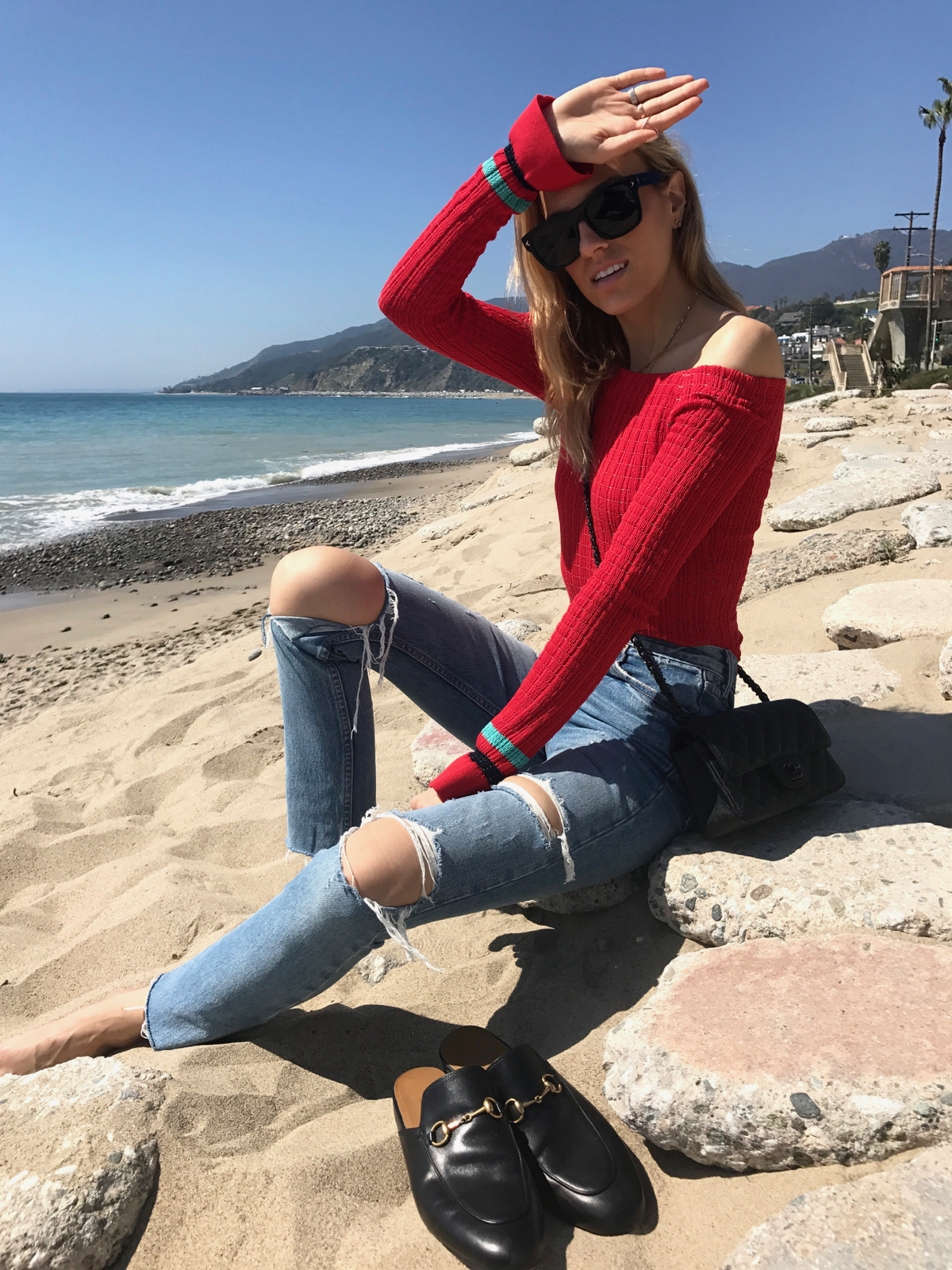 Hope you have a great day! Thanks for stopping by:)
xoxo,
Lisa
Top: 3.1 Phillip Lim (also here)
Jeans: GRLFRND (also here)
Shoes: Gucci (also here)
Sunglasses: Givenchy (also here)
SHOP THE LOOK: