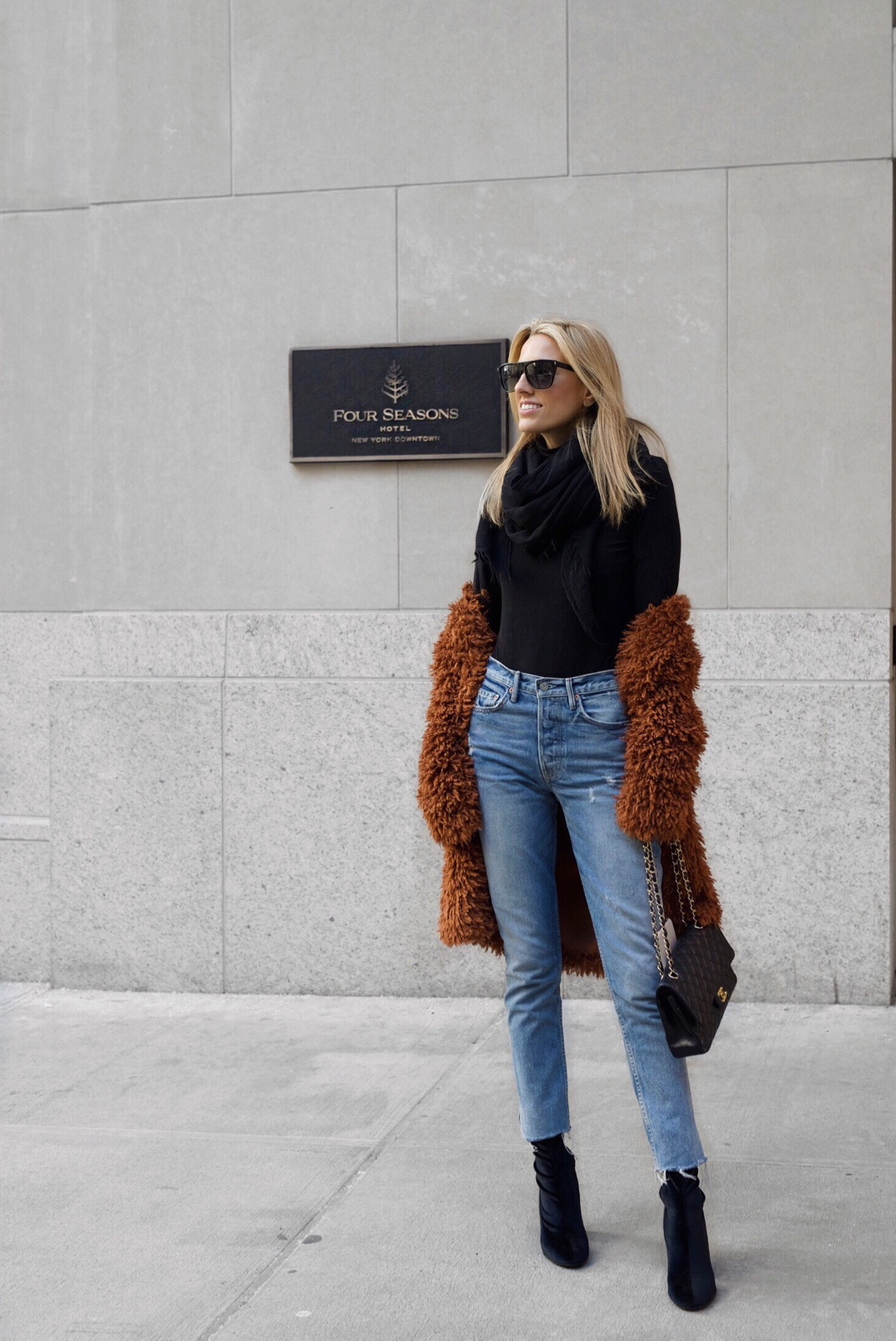 Hey Guys! Adrian and I recently had the pleasure of staying in one of NYC's newest hotels, the luxurious Four Seasons New York Downtown. The location of this hotel is supurb since it's a block from the World Trade Center and steps away from one of the hottest and my personal favorite neighborhoods, Tribeca.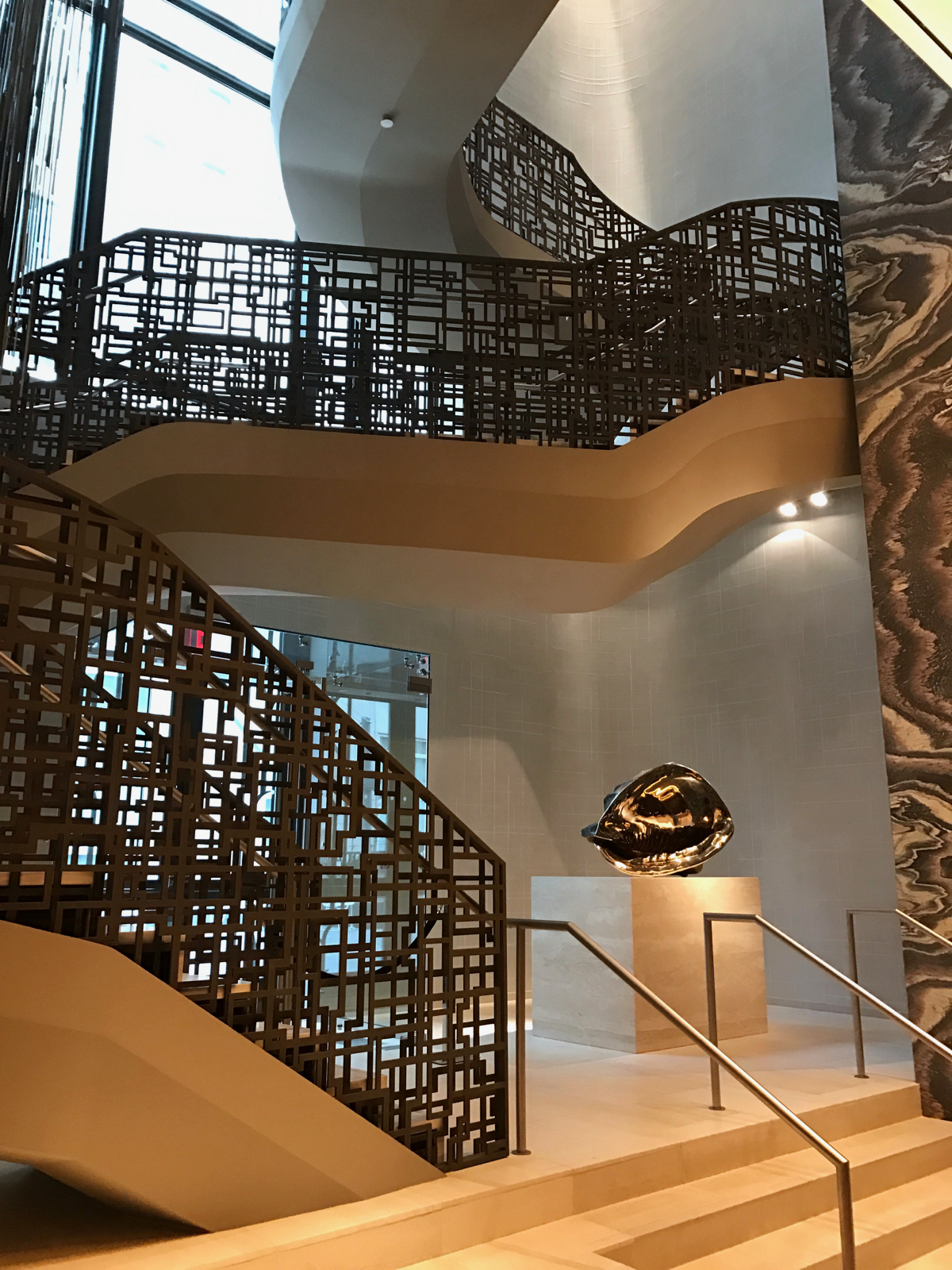 We had a mini staycation for a romantic weekend. The Four Seasons New York Downtown has all the bells and whistles you would expect from Four Seasons. They uphold their high level of service and luxury. The hotel itself is gorgeous with one of the most beautiful staircases in New York City I have ever seen.  The restaurant and bar at CUT by Wolfgang Puck is also so chic and stylish.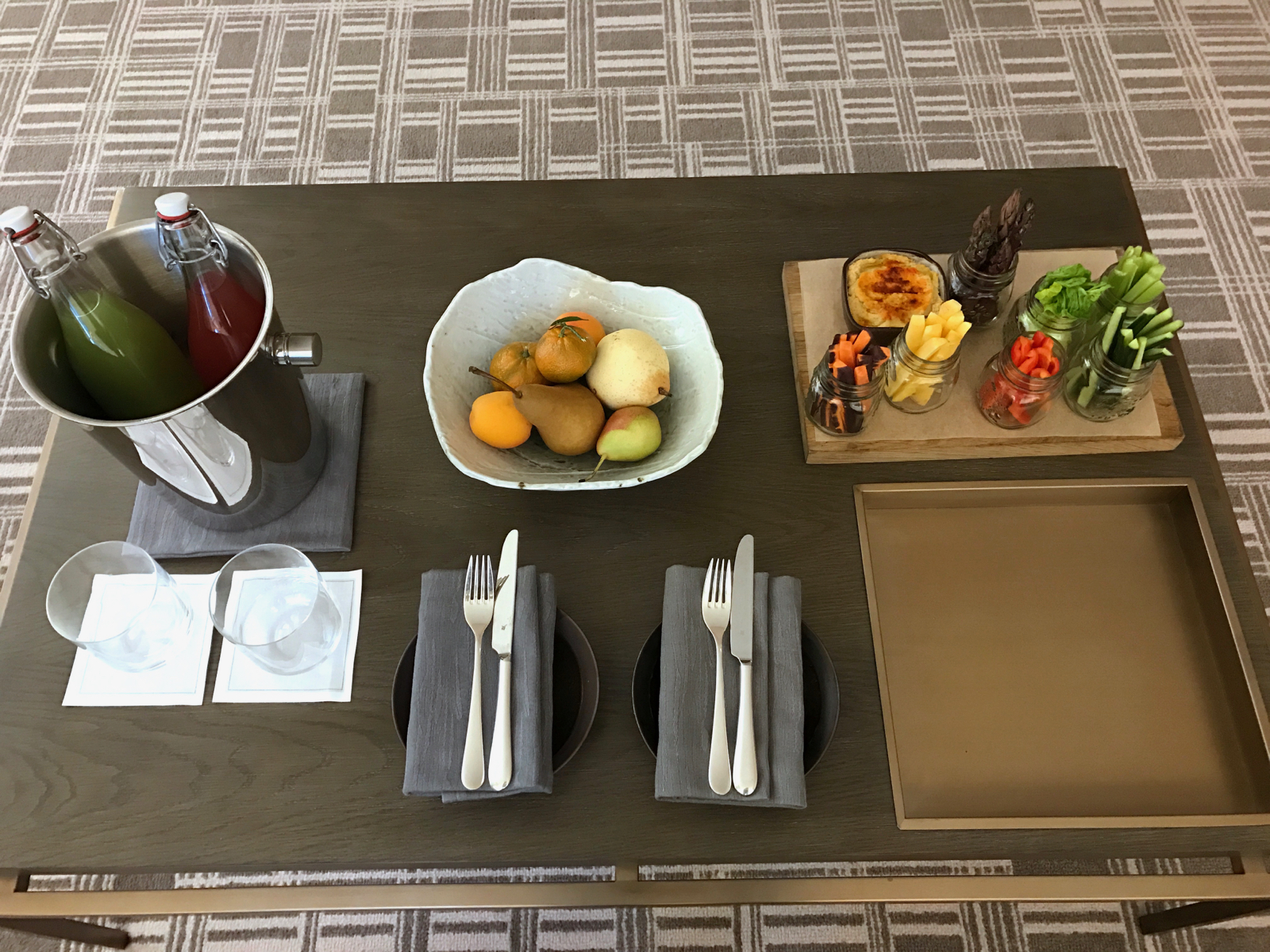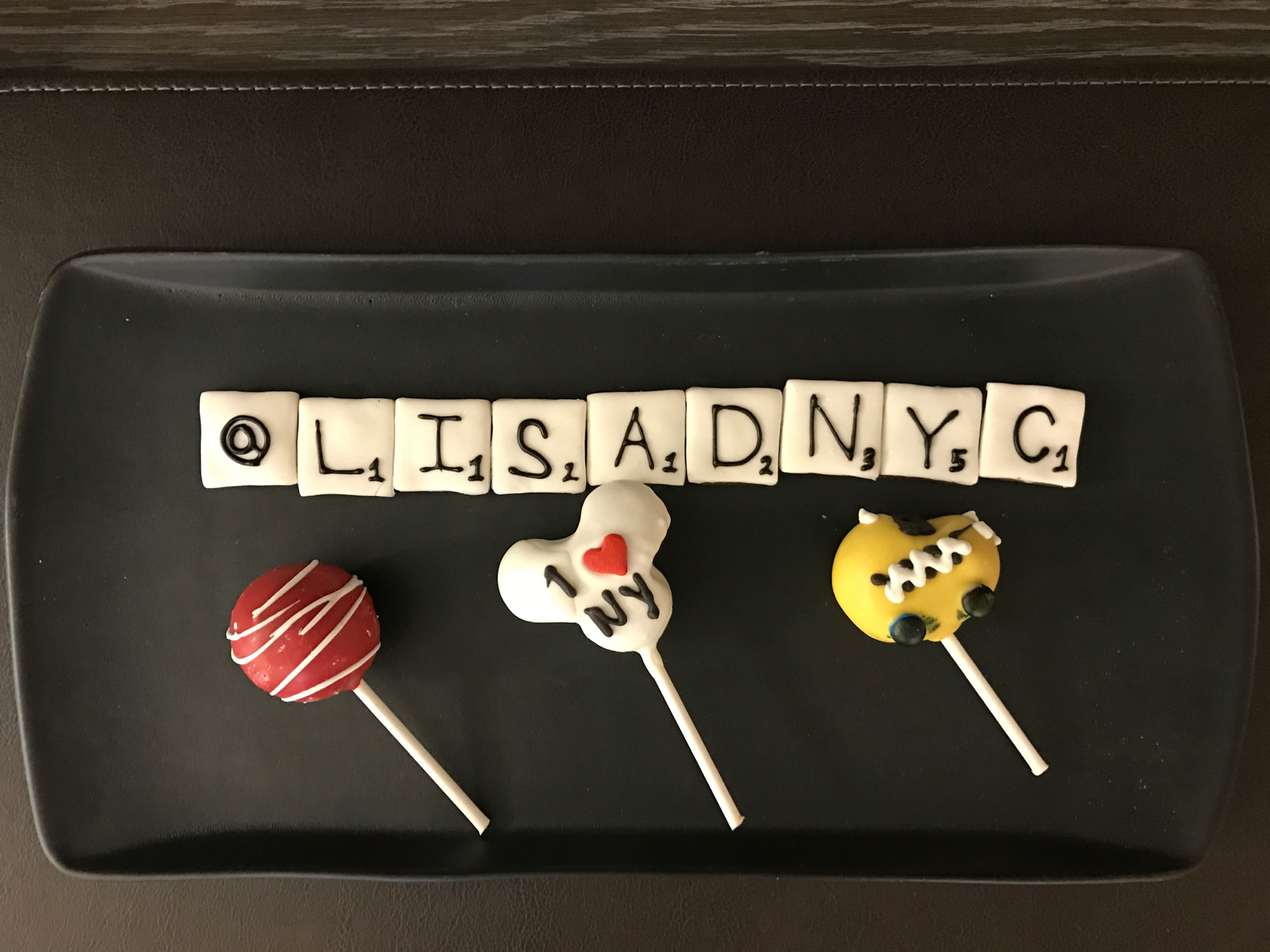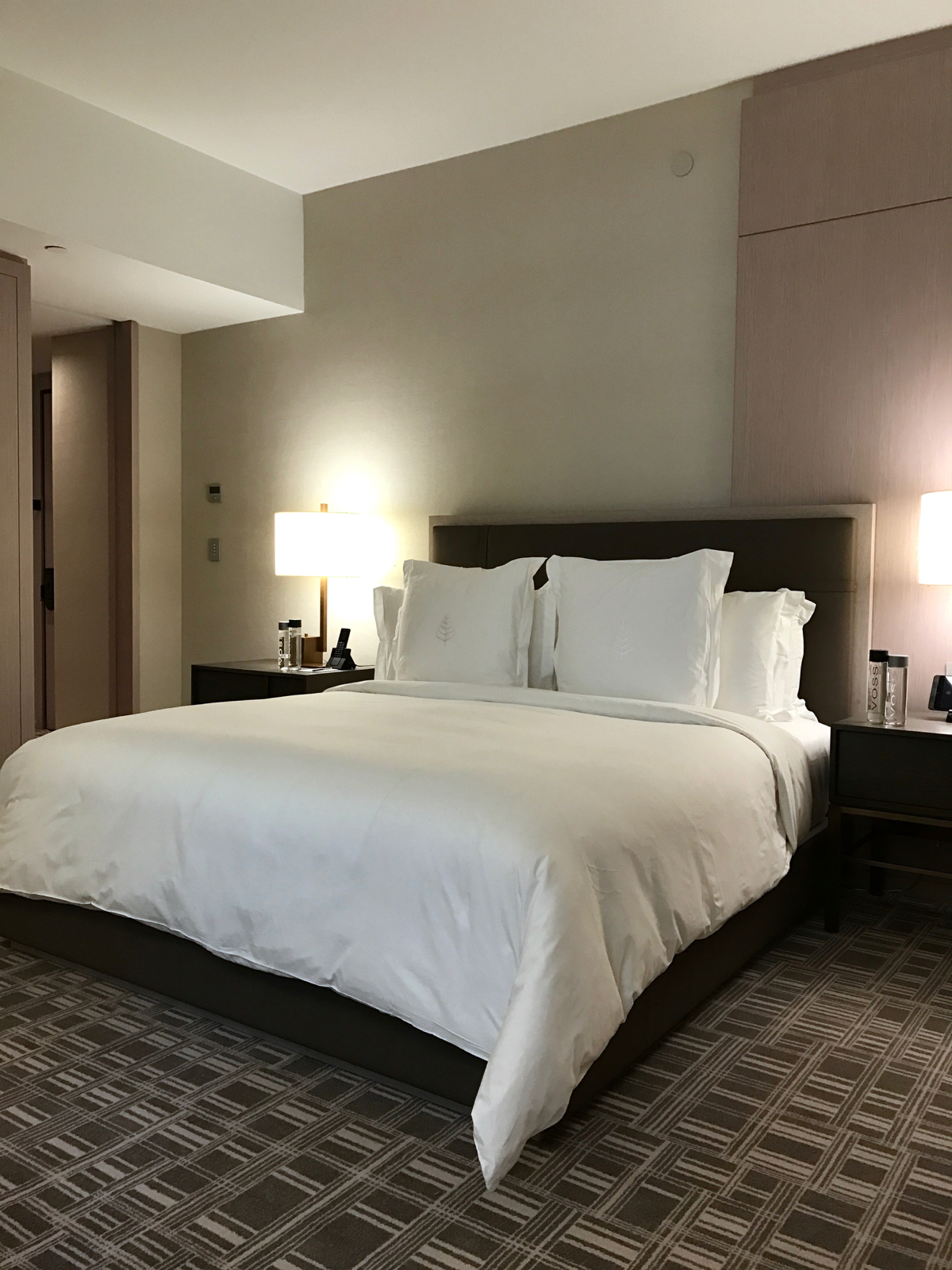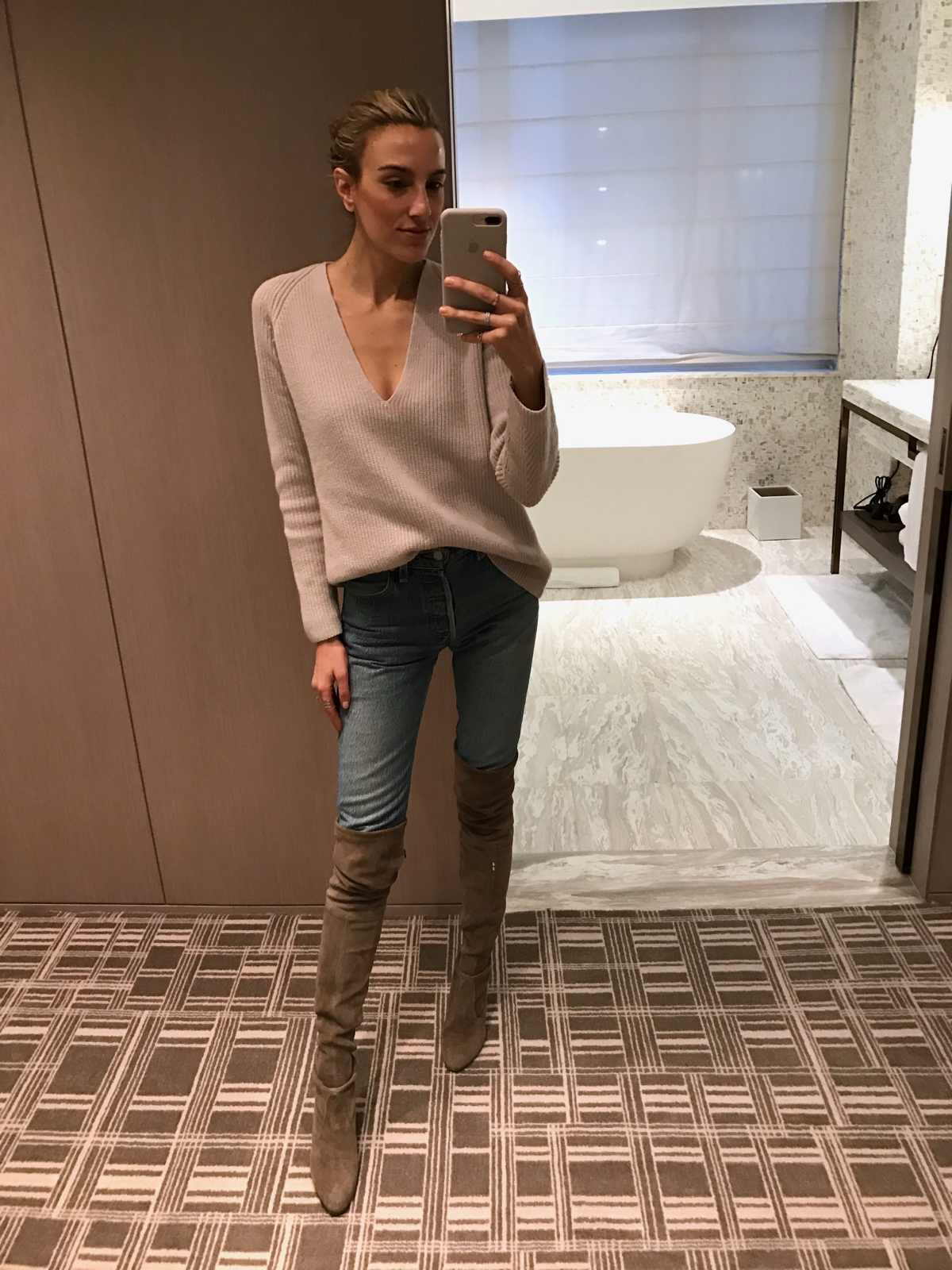 We checked in on a Friday after a long day of work to find the cutest welcome gift and spread of healthy snacks and juices. One step into our beautiful and spacious Hudson Suite and we felt right at home. The room was well appointed, clean, and chic in addition to being super quiet. I know what you are thinking, how could it be quiet in NYC? Well we were as surprised and felt we were transported outside of NYC.  Not to mention the three-way, full-length mirror was a huge plus.  No detail was overlooked on the in-room services & amenities and throughout the hotel.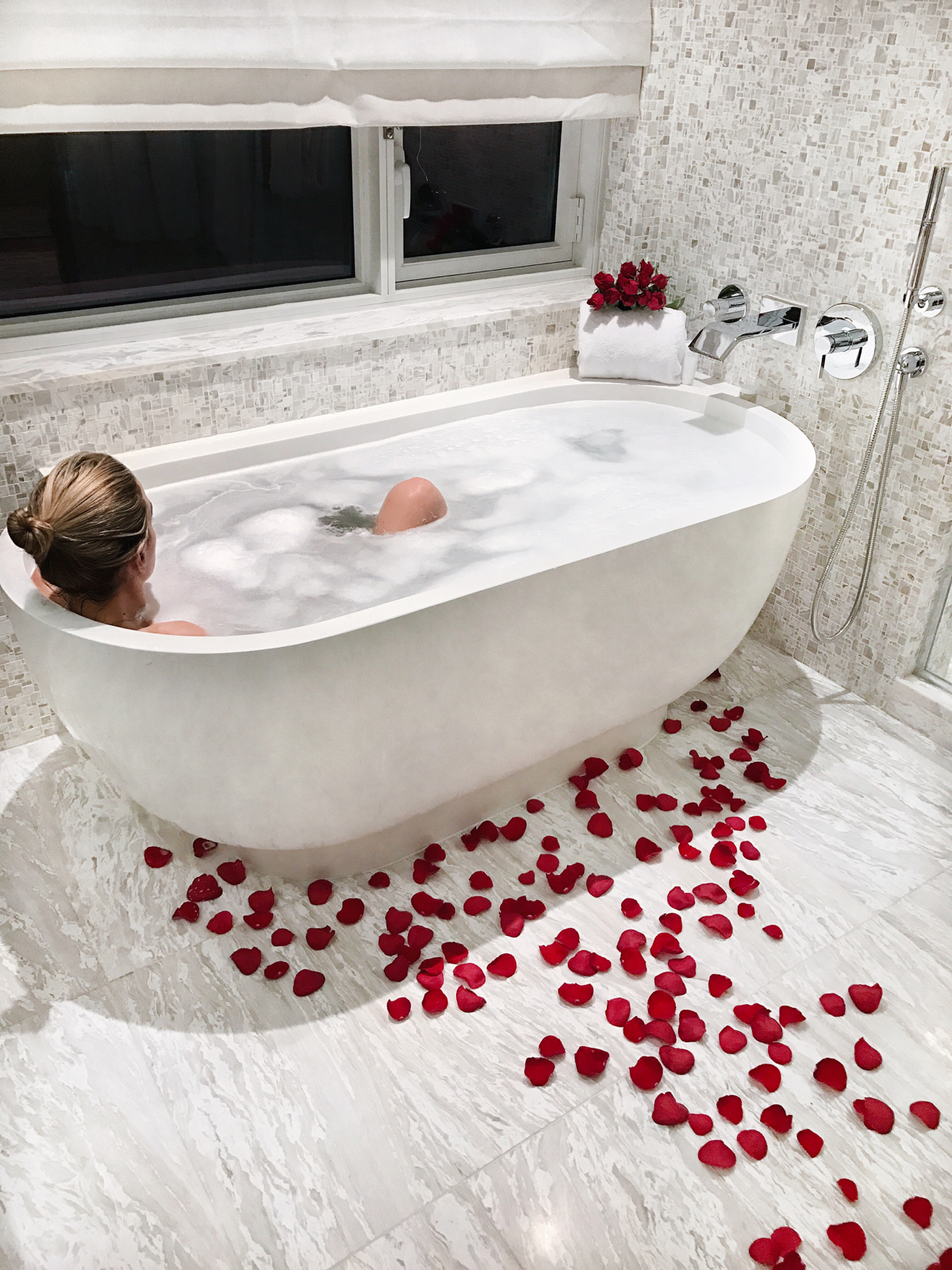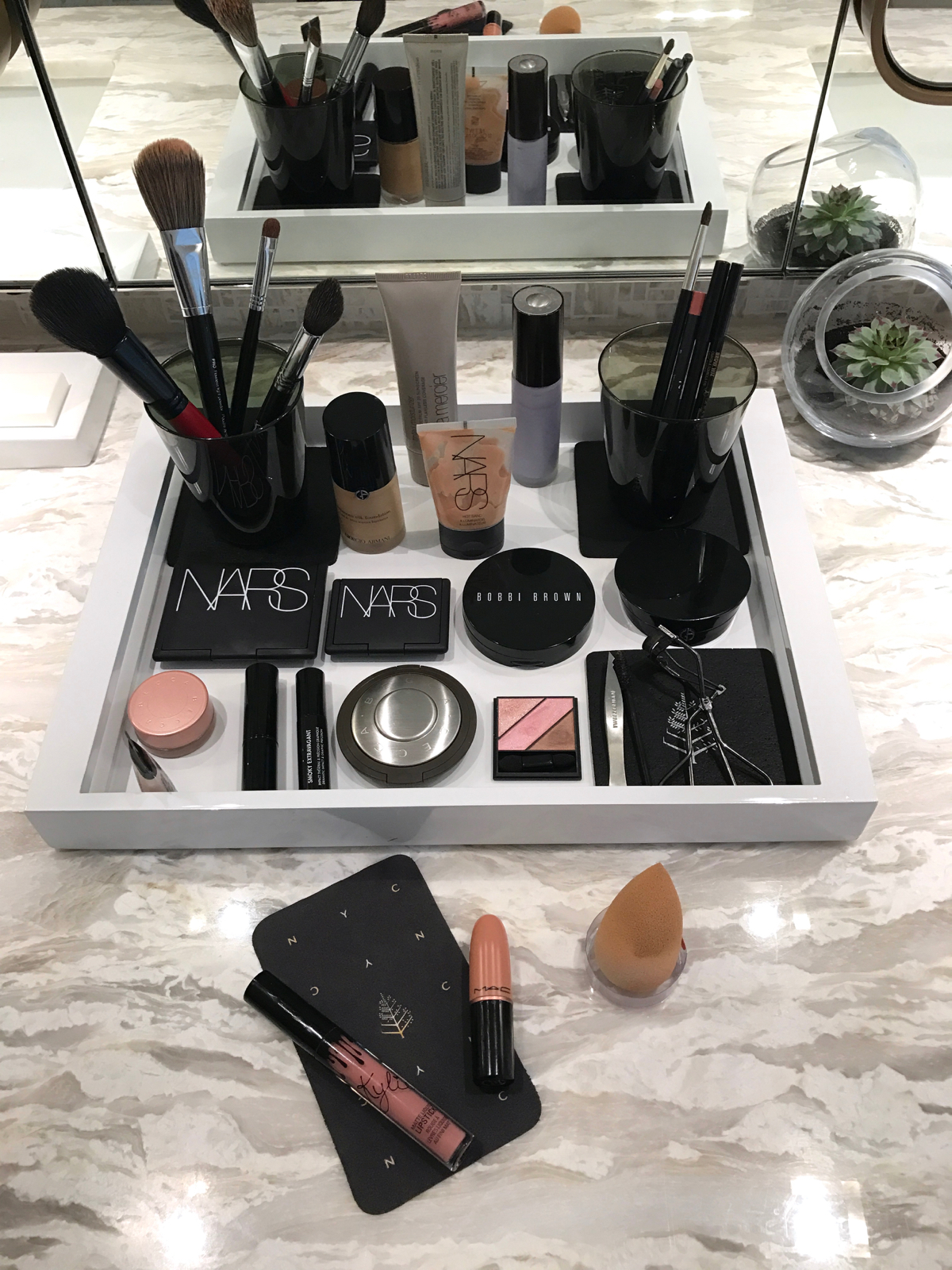 My absolute favorite part of the suite was the bathroom. You probably saw me snapping so many pics on Instagram stories and Snapchat because it was legit #GOALS. The gorgeous white tub is my dream. Adrian was so sweet and sent me a pre-Valentine's day bouquet to the room and bought red roses to use to fill the bathroom while he drew me a bath. I know, so romantic!! It was beyond relaxing. The bathroom also had the best lighting, which made doing my makeup so easy (side note: My Instagram Live make-up tutorial was a big hit so thank you all for the great feedback). Not to mention, there was plenty of counter space.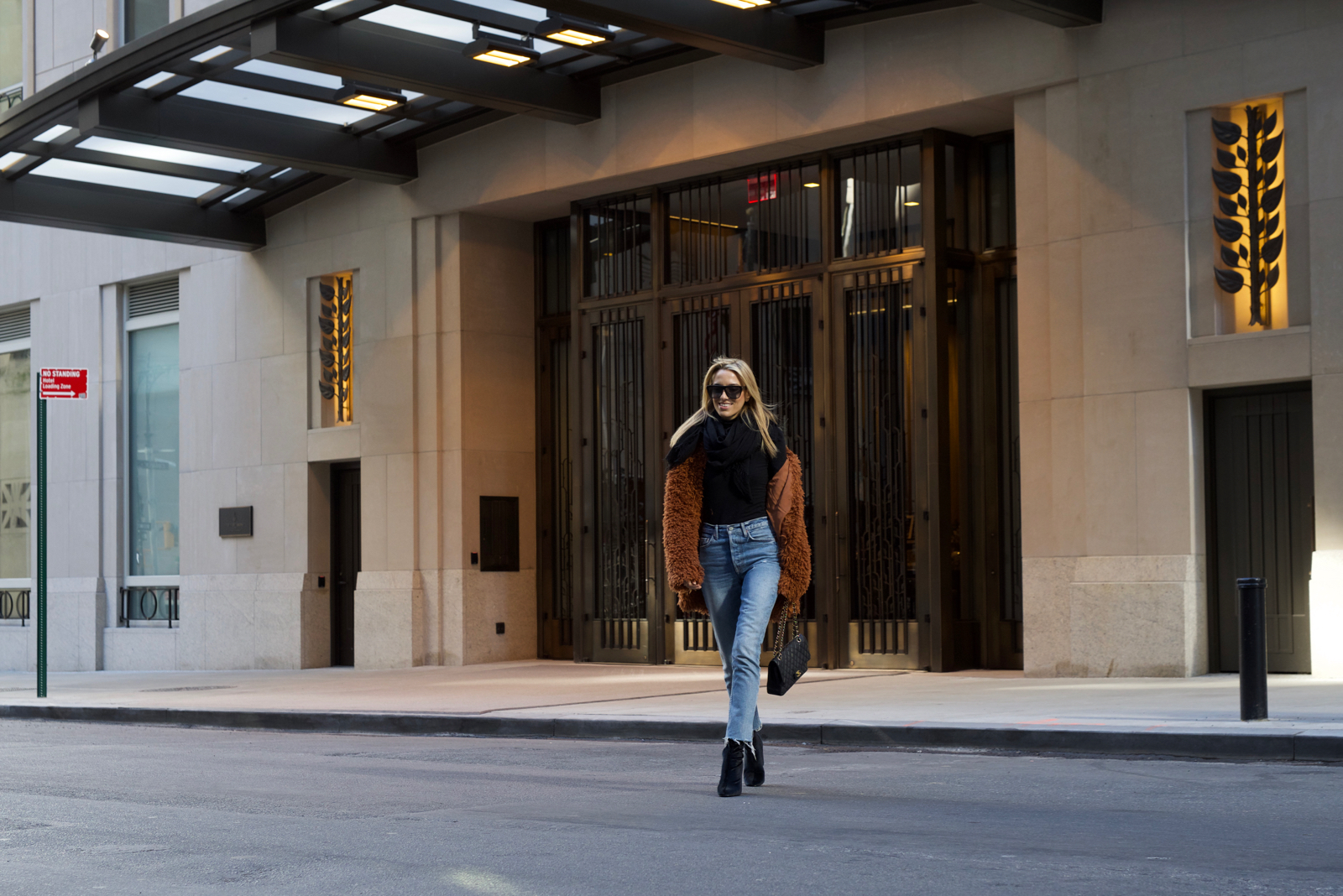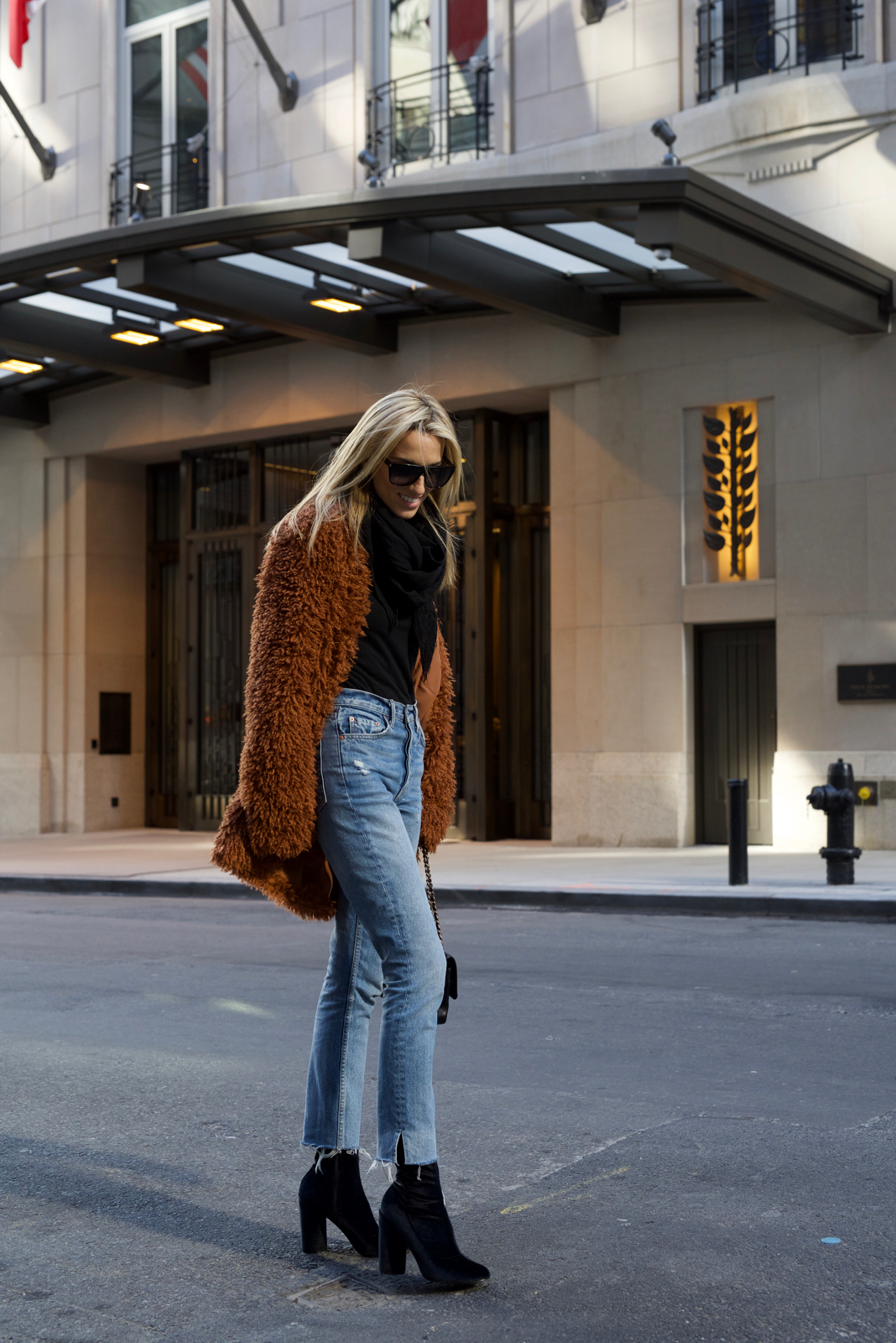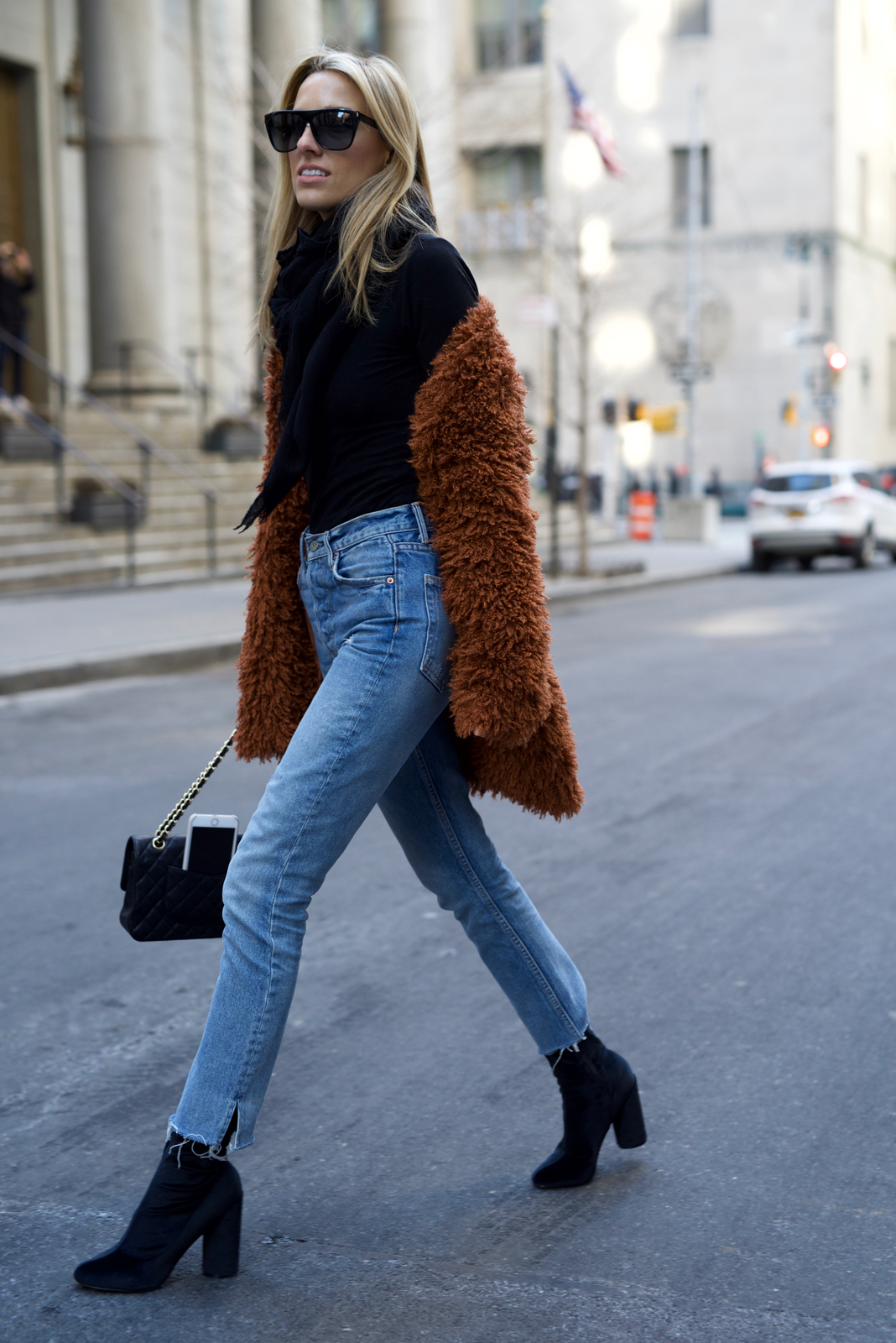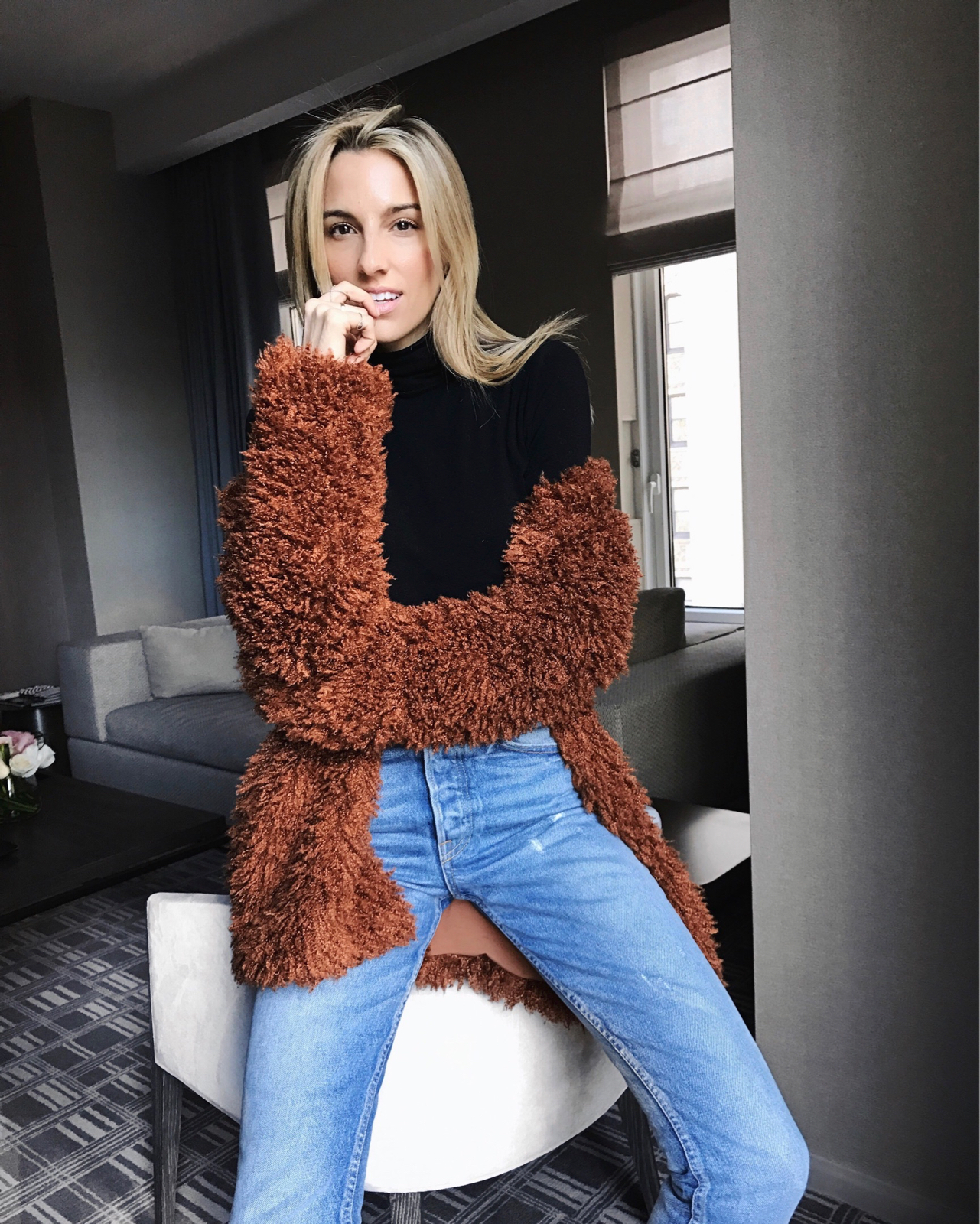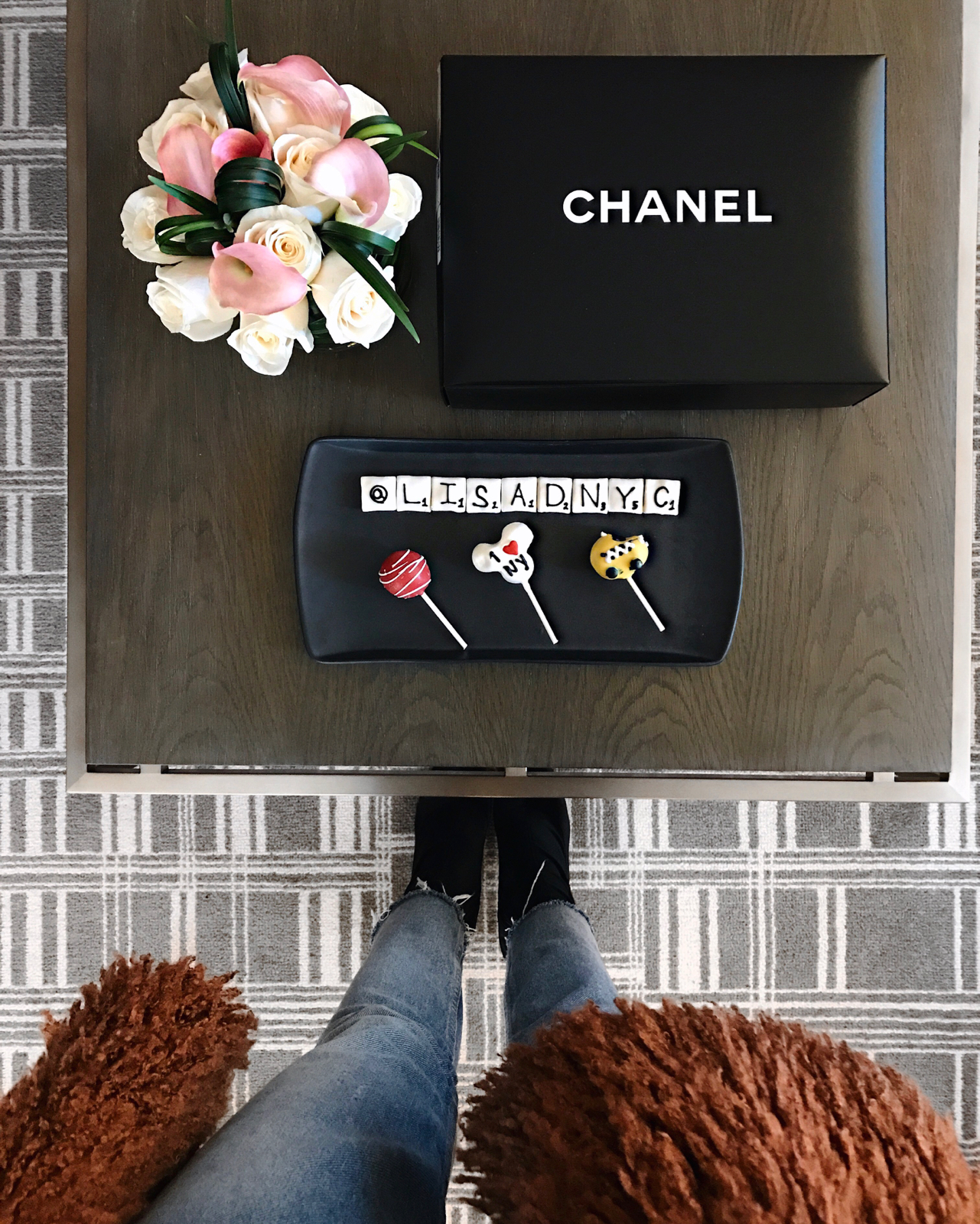 On Saturday we decided to shoot my OOTD since the street the hotel is located on works perfectly for street style. We then headed to Soho for some shopping. The Four Seasons is in a prime location for shopping….bonus points in my book. LOL! Adrian took me to Chanel to pick out a bag for Valentine's Day. As if the weekend couldn't get any more romantic, right? This was everything! I'm obsessed with my new beige and black flap bag.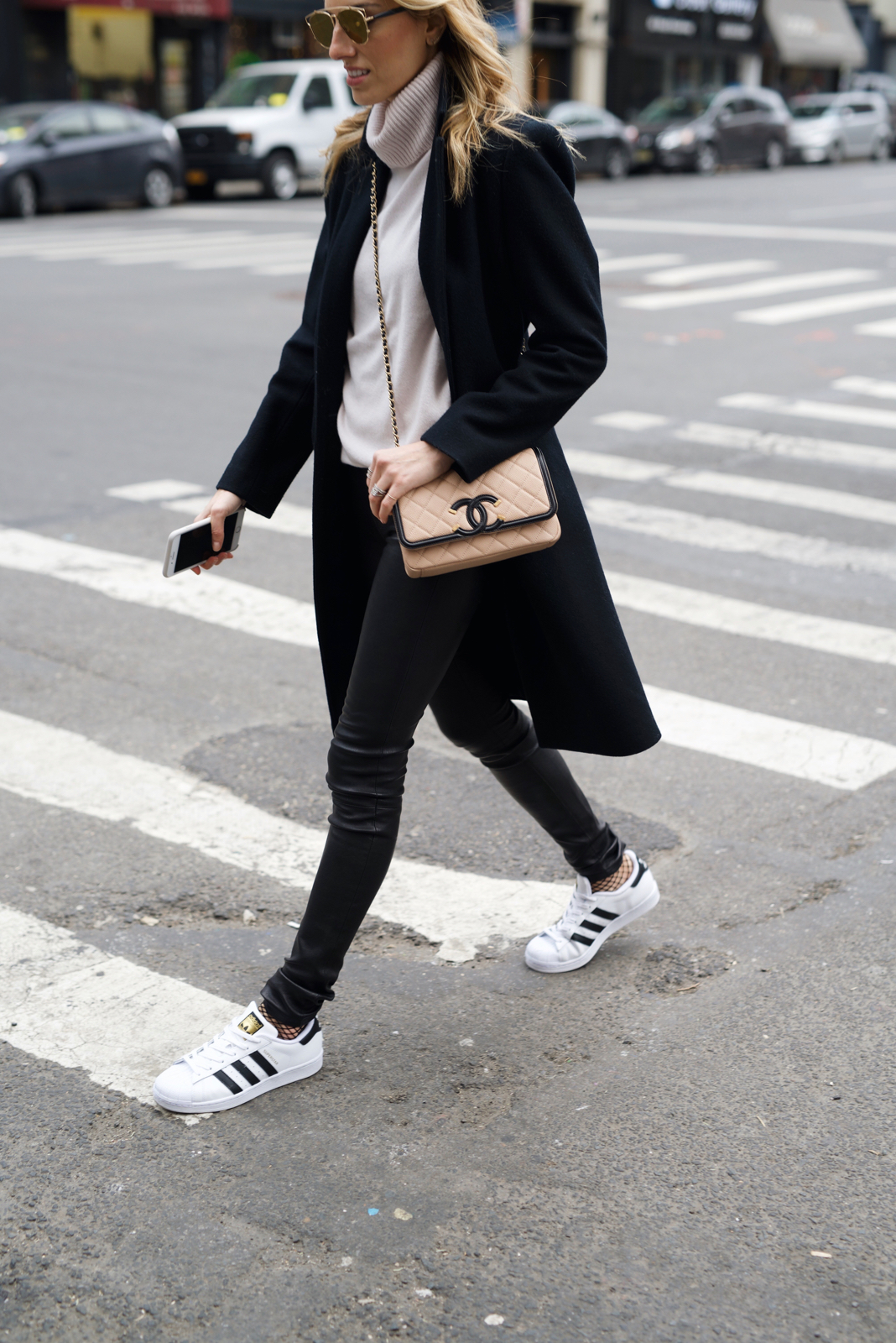 We headed back to the hotel to relax and enjoy the amazing indoor pool. I mean, the pool is such an added luxury to the hotel.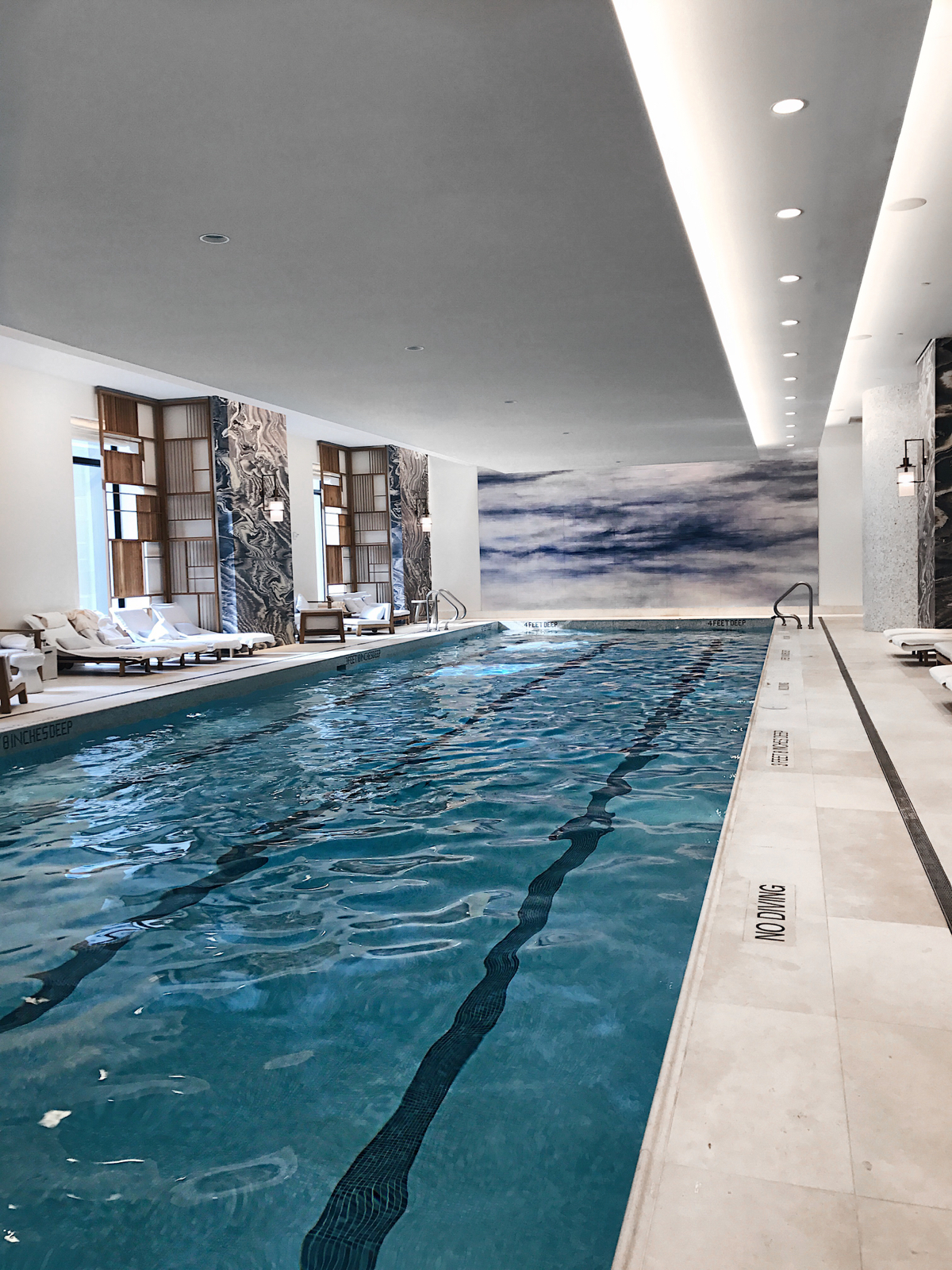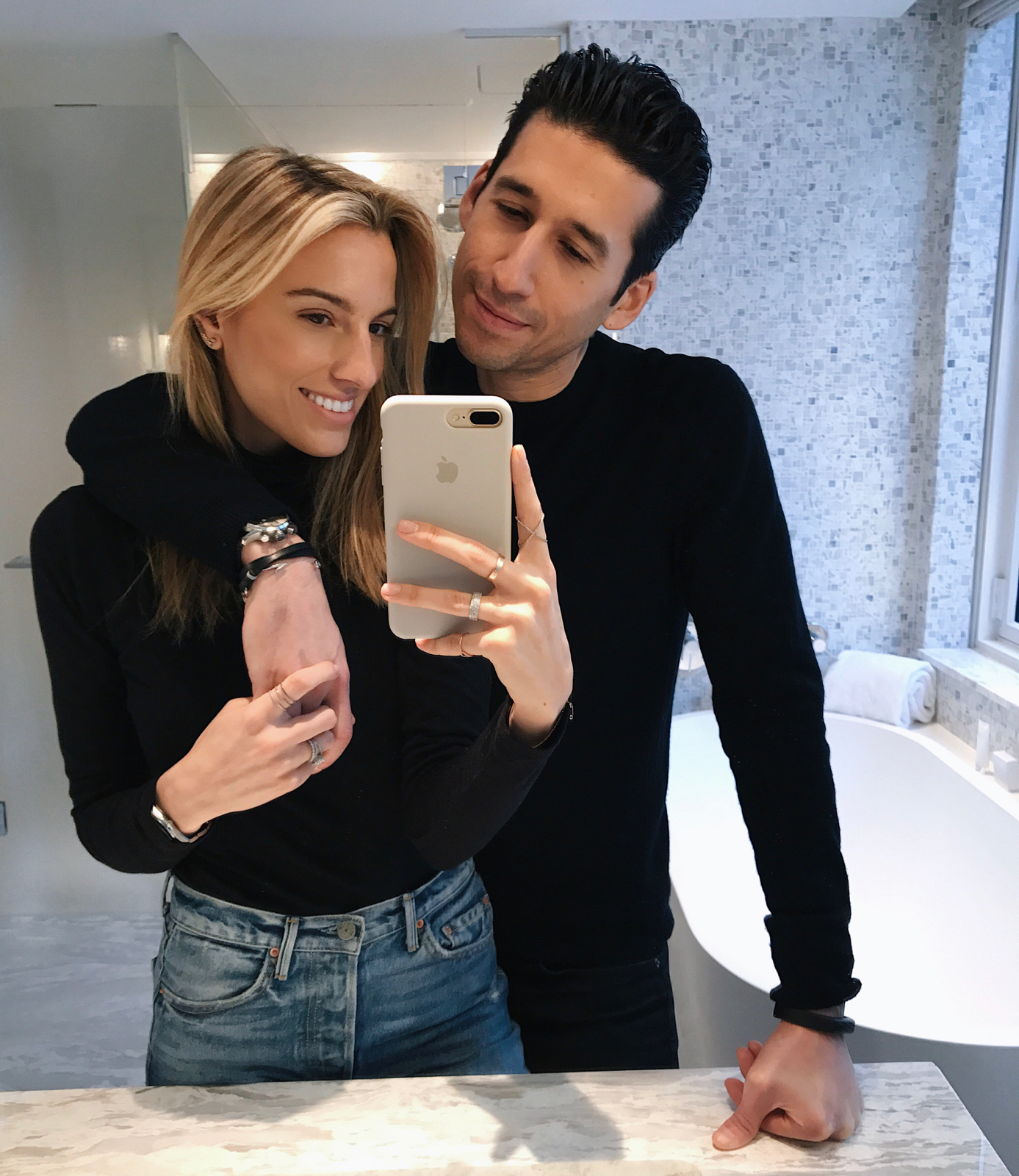 Saturday night we had a romantic evening and ordered room service. The food at the Four Seasons was top notch. There were plenty of options, including healthy options, on the menu. On Sunday morning we ordered breakfast in bed. It was phenomenal! I highly recommend the fresh juices and avocado toast. Their green juice was my favorite. I had it every morning.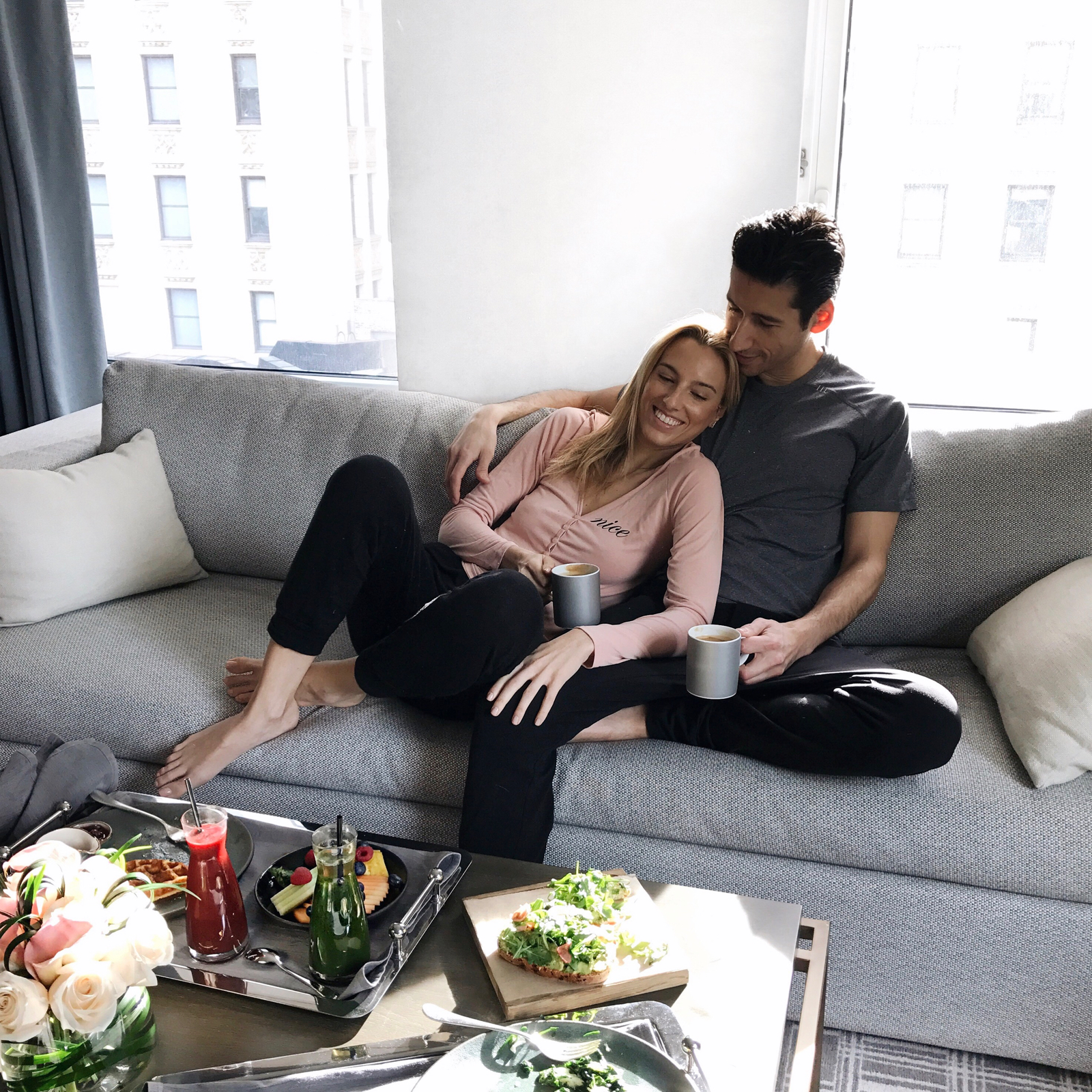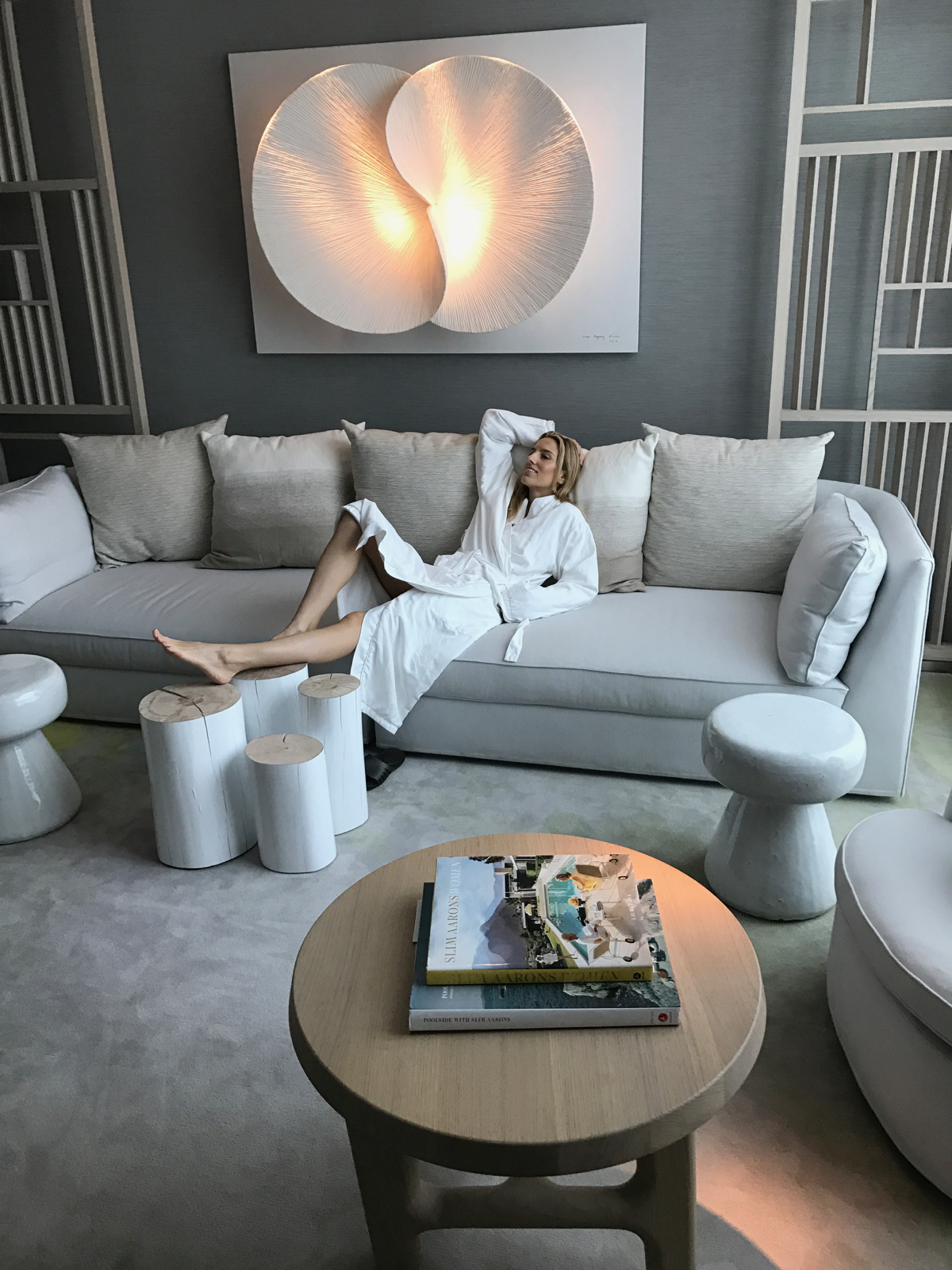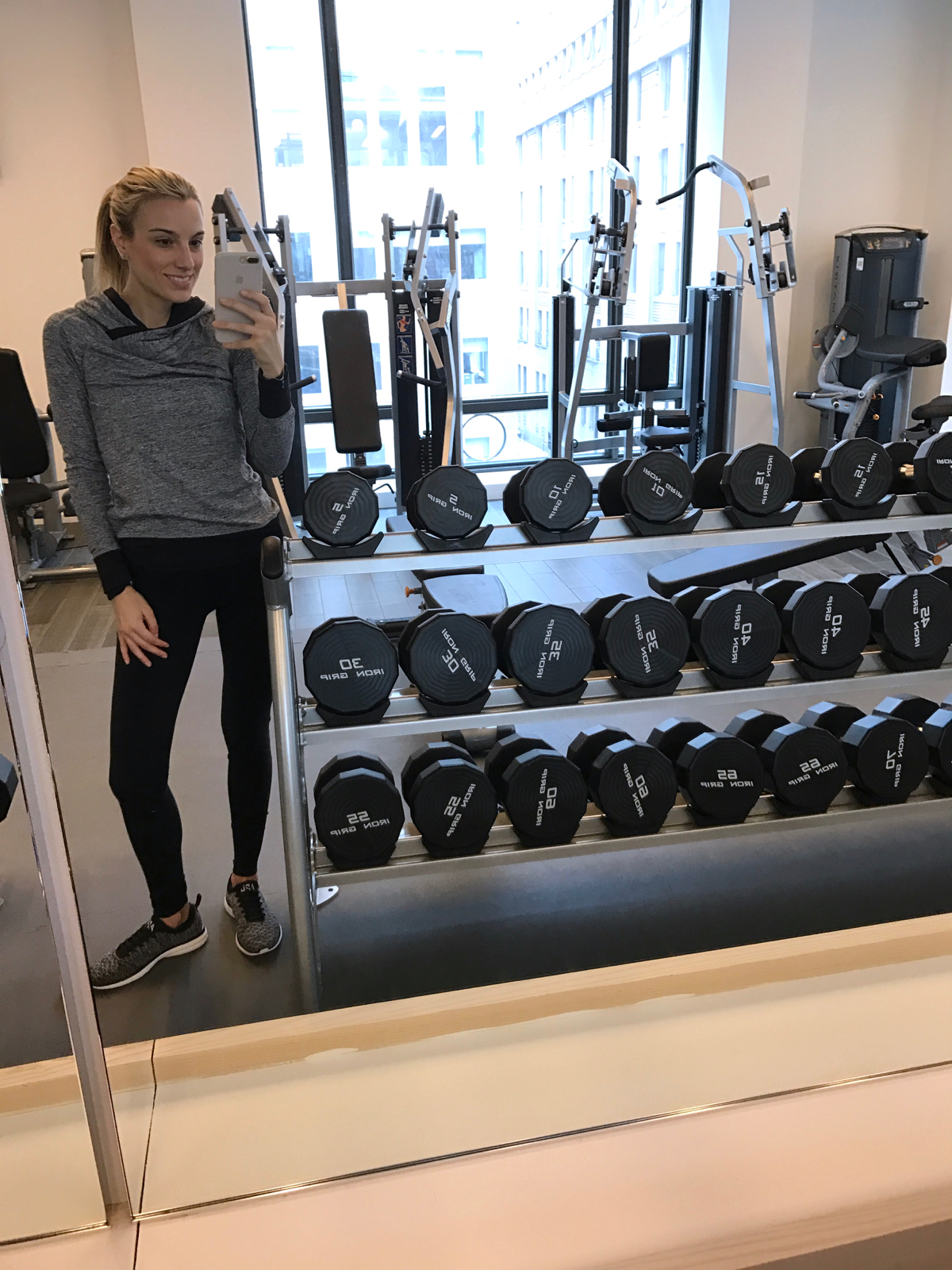 After breakfast we were treated to an 80 minute couple's massage. This was epic! I highly recommend treating yourself to any service in this remarkable, chic spa. It was one of the best massages we've ever had. The spa at the Four Seasons was truly an escape from the hustle and bustle of NYC to a calm, tranquil retreat. We then headed to the amazing 6,000 square foot gym for a workout. I've been to many hotels and have never seen a more bright, airy, well equipped gym complete with the latest machines. It is also open 24/7 so there is literally no excuse…haha!
If you plan to visit NYC or want a staycation I would look no further than the Four Seasons New York Downtown. Every staff member at this hotel was so attentive, welcoming and nice. I can't wait to return for another weekend at this hotel. It was nothing short of perfect:)
If you have any questions or need any recommendations leave a comment below. Thanks for stopping by!
xoxo,
Lisa
*Thank you Four Seasons New York Downtown