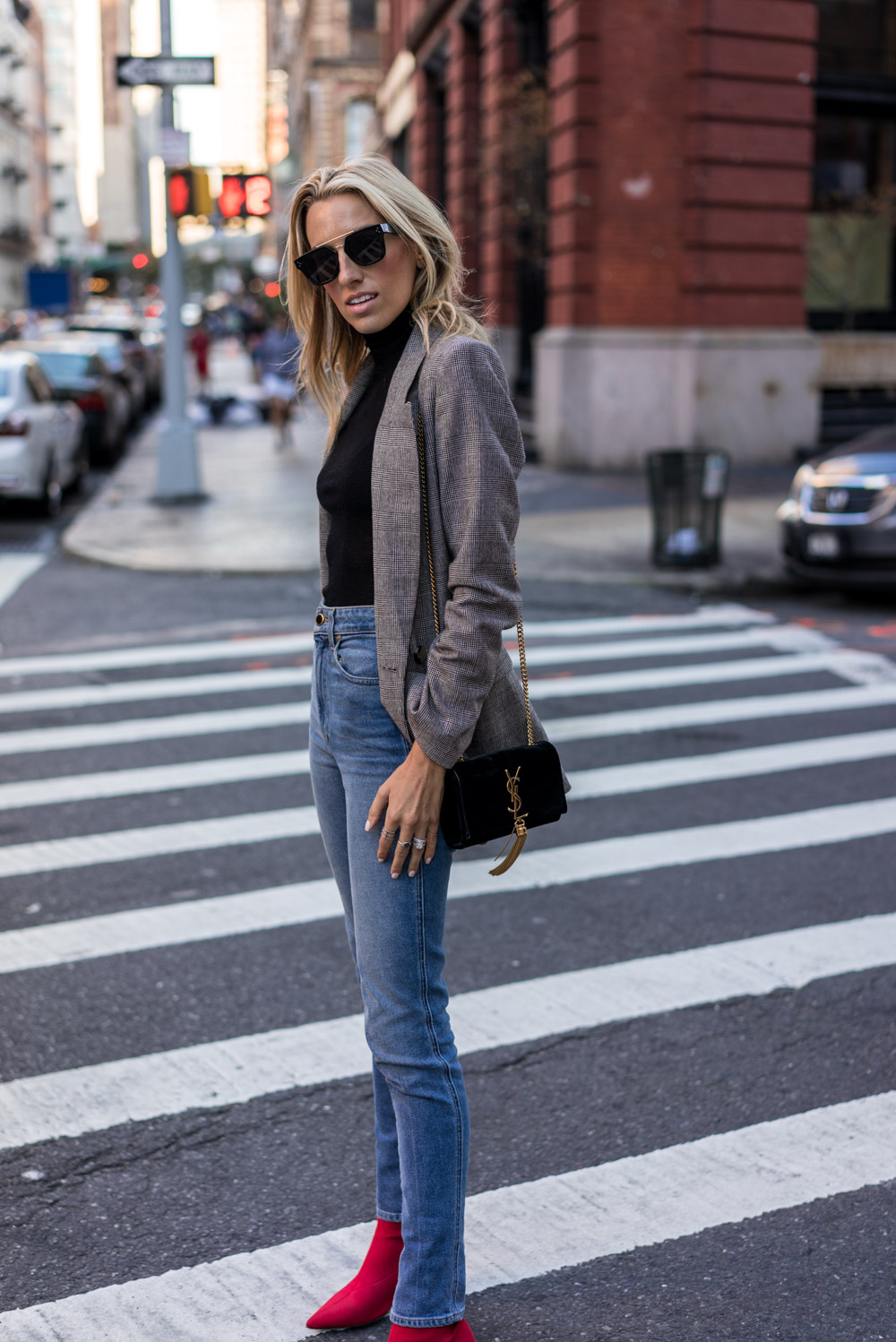 Hey Guys! I hope your week is off to a great start. I put together what I believe are 5 must-haves for Fall to make shopping this season a bit easier for you. See below for a video detailing each trend. These pieces are perfect wardrobe staples to add into your daily rotation and elevate your looks. The key is buying the right items and styling them different ways. I invest in quality vs. quantity when it comes to my wardrobe. I've always shopped this way since working my first fashion gig at 16. I started very young in the business because I always had a love for the industry. In all my experience I will say that when you shop smart it will save you money in the long-run. I believe in CPW (cost-per-wear) so if an item is more expensive I know I will get a lot of use out of it and get my money's worth. These pieces will also have staying power in your wardrobe.
The art of mixing highs and lows is true style to me. I love Zara especially their Fall collection. I've bought so many pieces because their prices are great and their quality has definitely improved over the years. You can't go wrong with mixing a few Zara items into your wardrobe.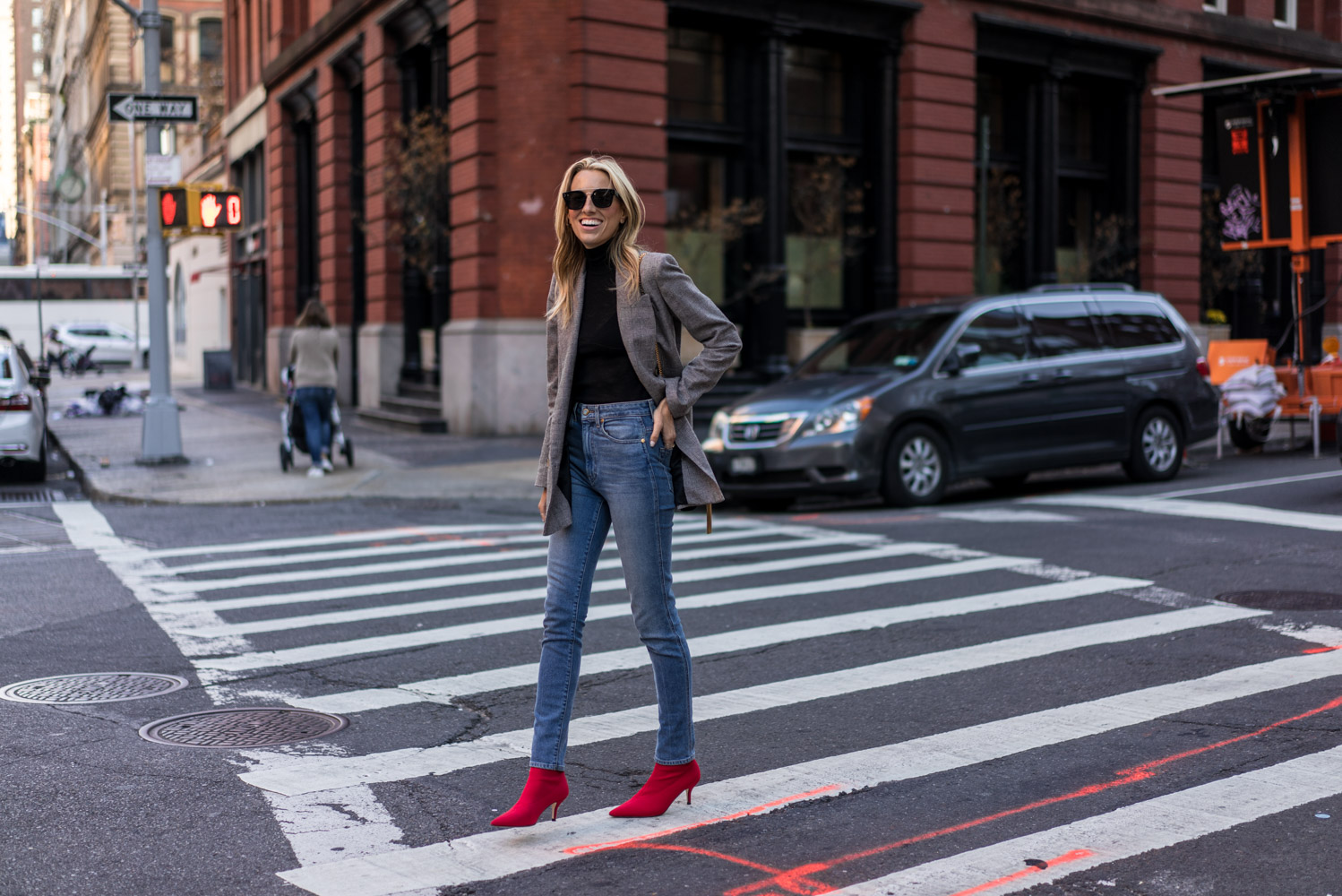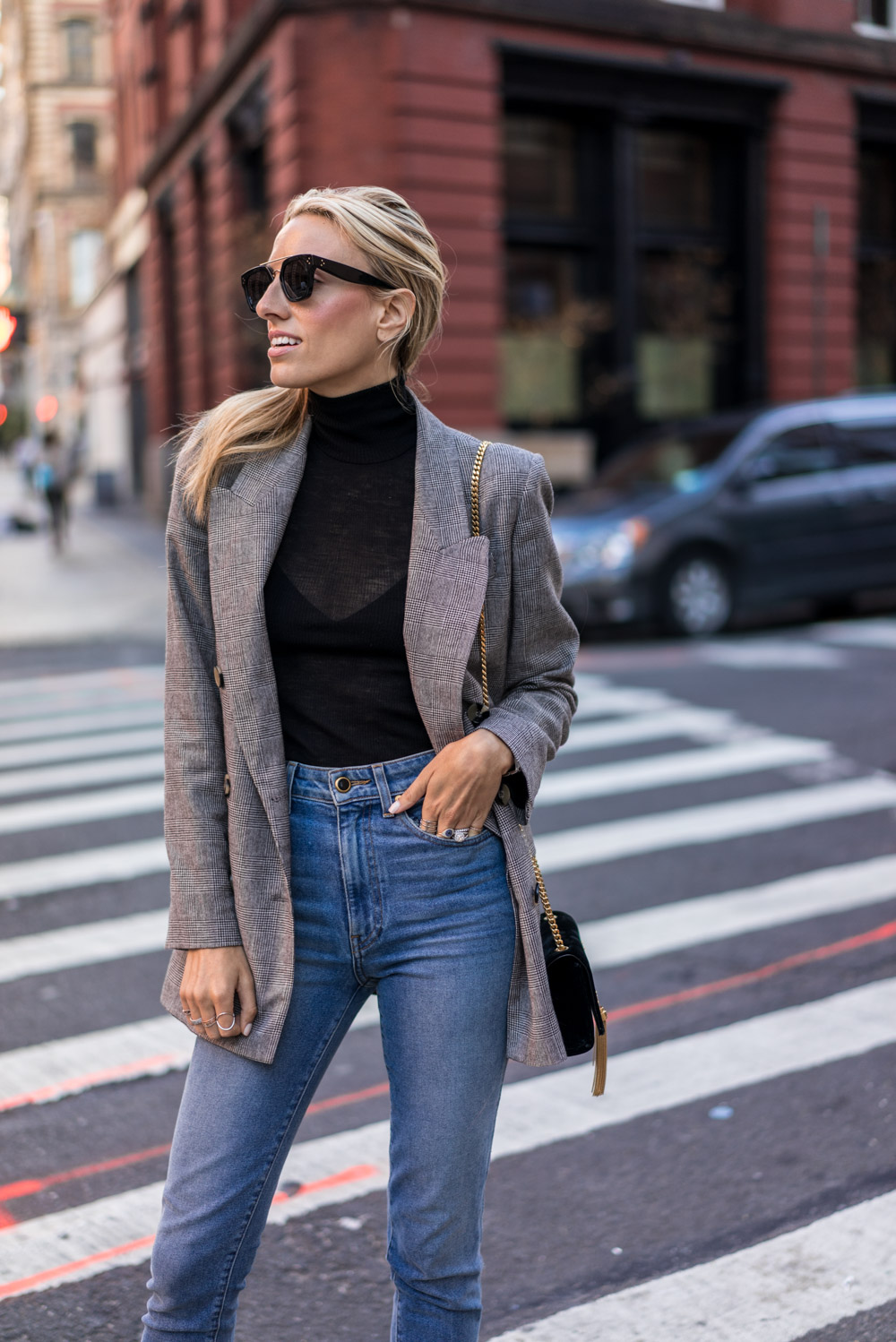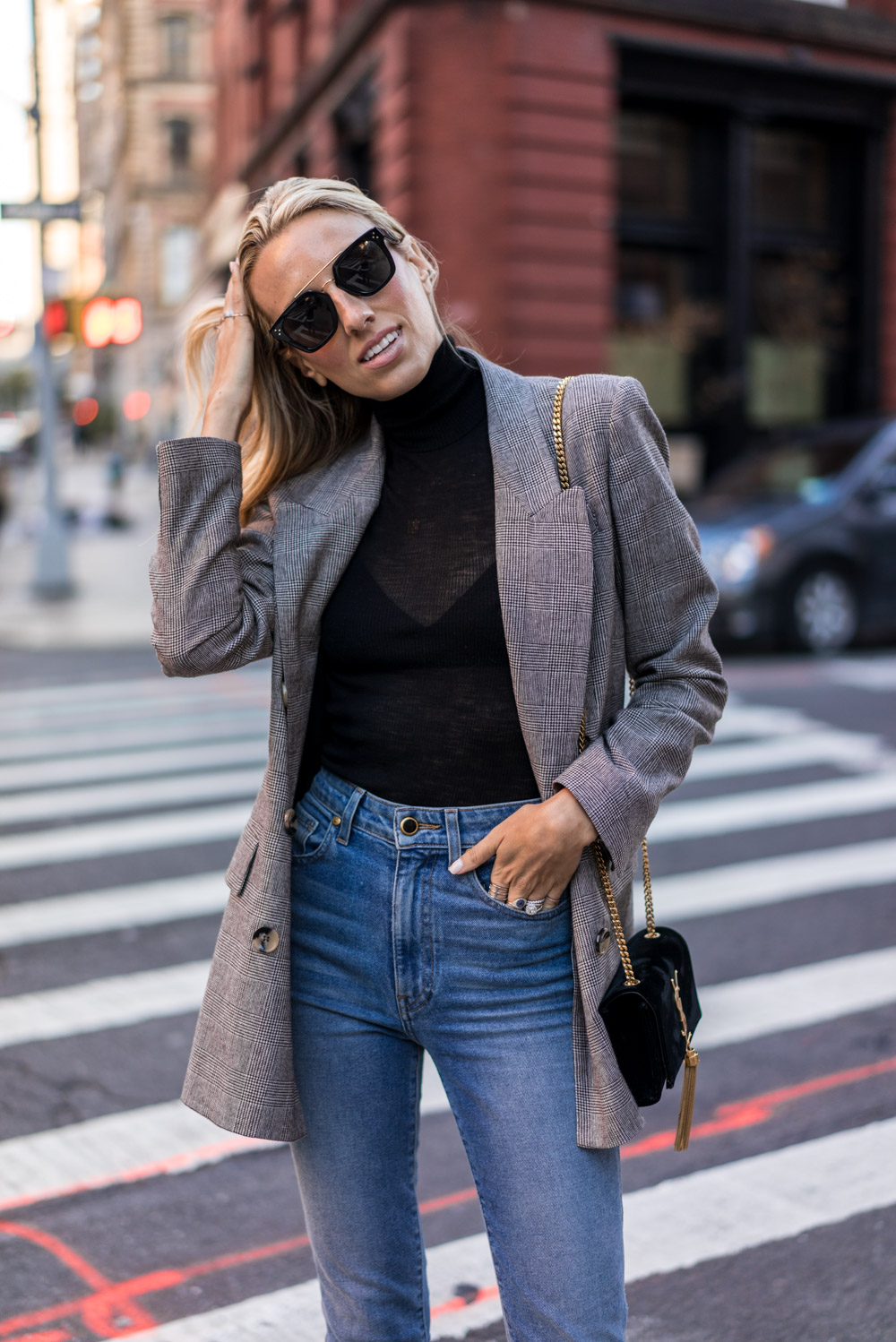 The 5 Must-Have Pieces for Fall 
1.The Blazer – This season is all about the blazer, especially an oversized, double-breasted or strong shoulder blazer. I'm all about this strong power suit trend. I particularly feel everyone should put a grey check blazer on their shopping list. This one is from Zara. I love the oversized fit. I've already worn this blazer many times and I plan on continuing to wear it.
2.The Turtleneck – Fall is not complete without a turtleneck. I feel this is always a must-have especially when you live in colder climates. The black one I'm wearing is from T by Alexander Wang. I've had it in my closet for a few seasons and I always gravitate towards it because of the fit and because it's semi-sheer,which I feel looks sexy but still classy.
3. The Sock Boot – I love sock boots right now. I own 2 pairs, these in red from Zara and another pair in black. A kitten heel is also a key trend, which both boots have. They are super comfortable, chic and classic. Red sock boots are everywhere. I love a good pop 0f color especially since my style is so neutral.
4. The High- Waisted Jean – I think everyone should own a pair of high-waisted jeans. They are so flattering and can be worn with everything including cropped styles, which I love to wear. These are Khaite jeans and they are one of my favorites. I work for the brand so I know their quality, fit and attention to detail first-hand.
5. The Velvet Bag – Velvet is still a huge trend and can be seen anywhere from accessories, clothes, shoes to bags. One of my most liked IG's from last year was of a photo a velvet pair of pumps. I'm still obsessed with them. Velvet looks very chic with a richness and elegance that only velvet can accomplish, which is why I think if you experiment with the fabrication in accessories it will pull a casual look together. This Saint Laurent bag is a few years old but still one of my favorites. It's so beautiful. I also love it in this color.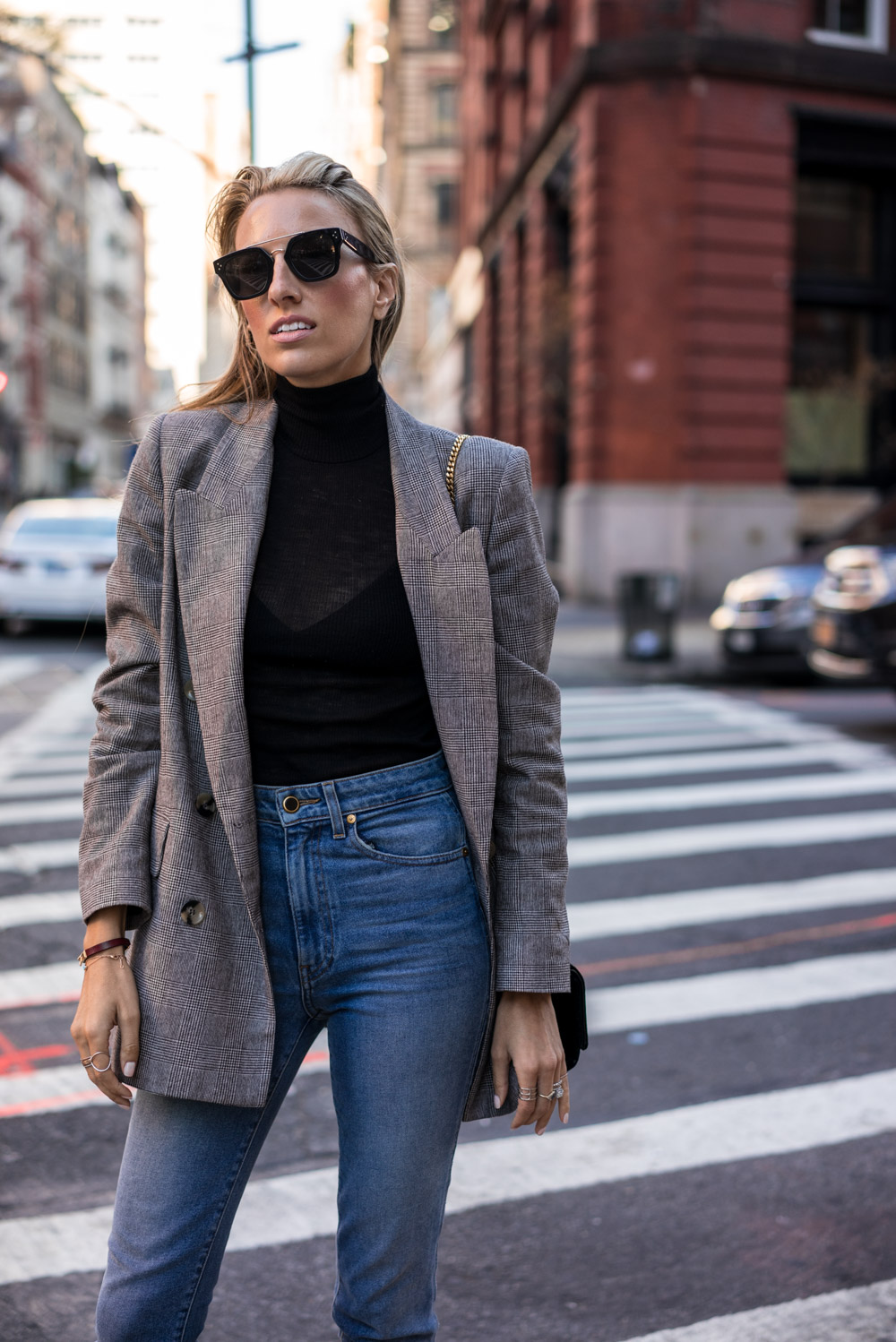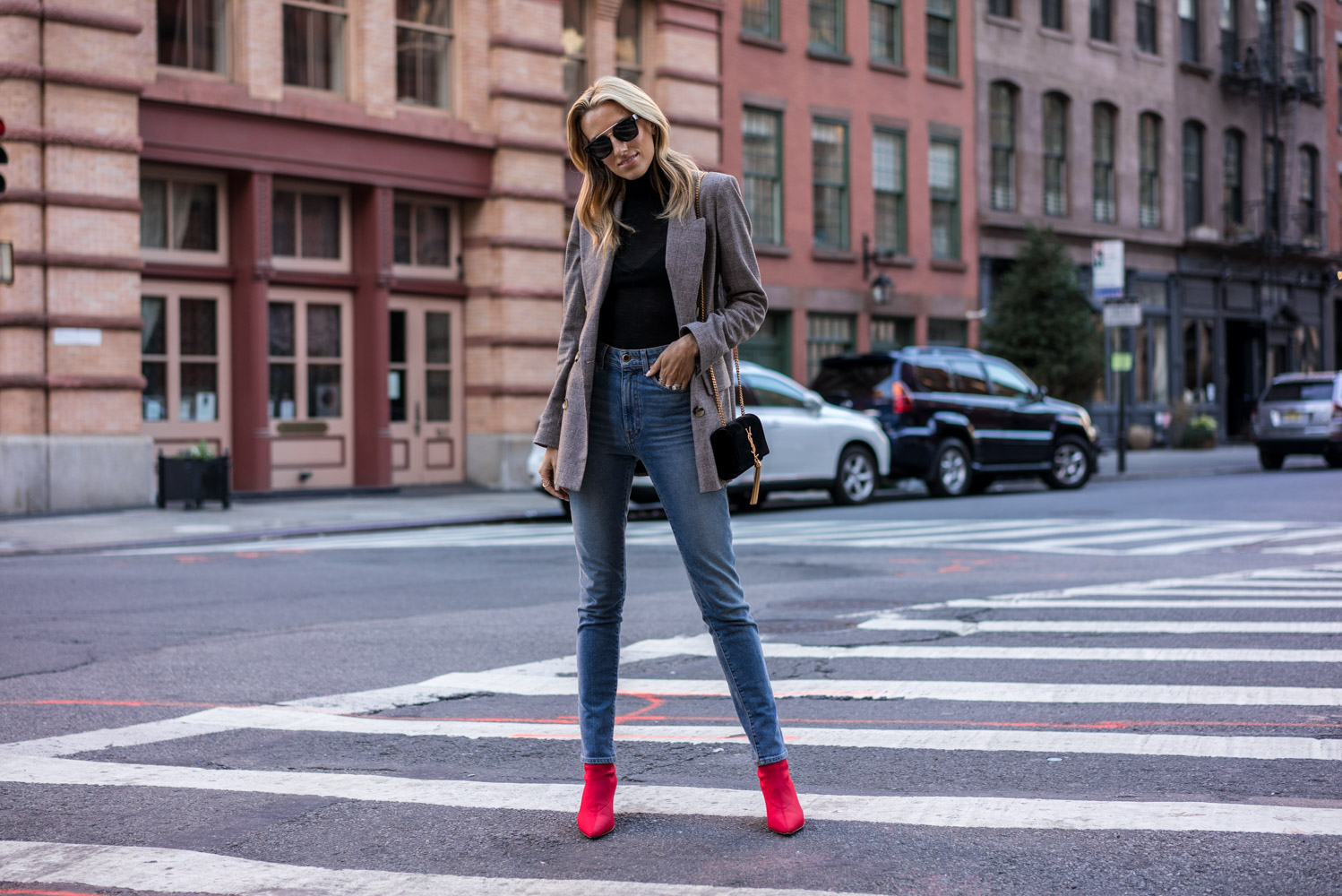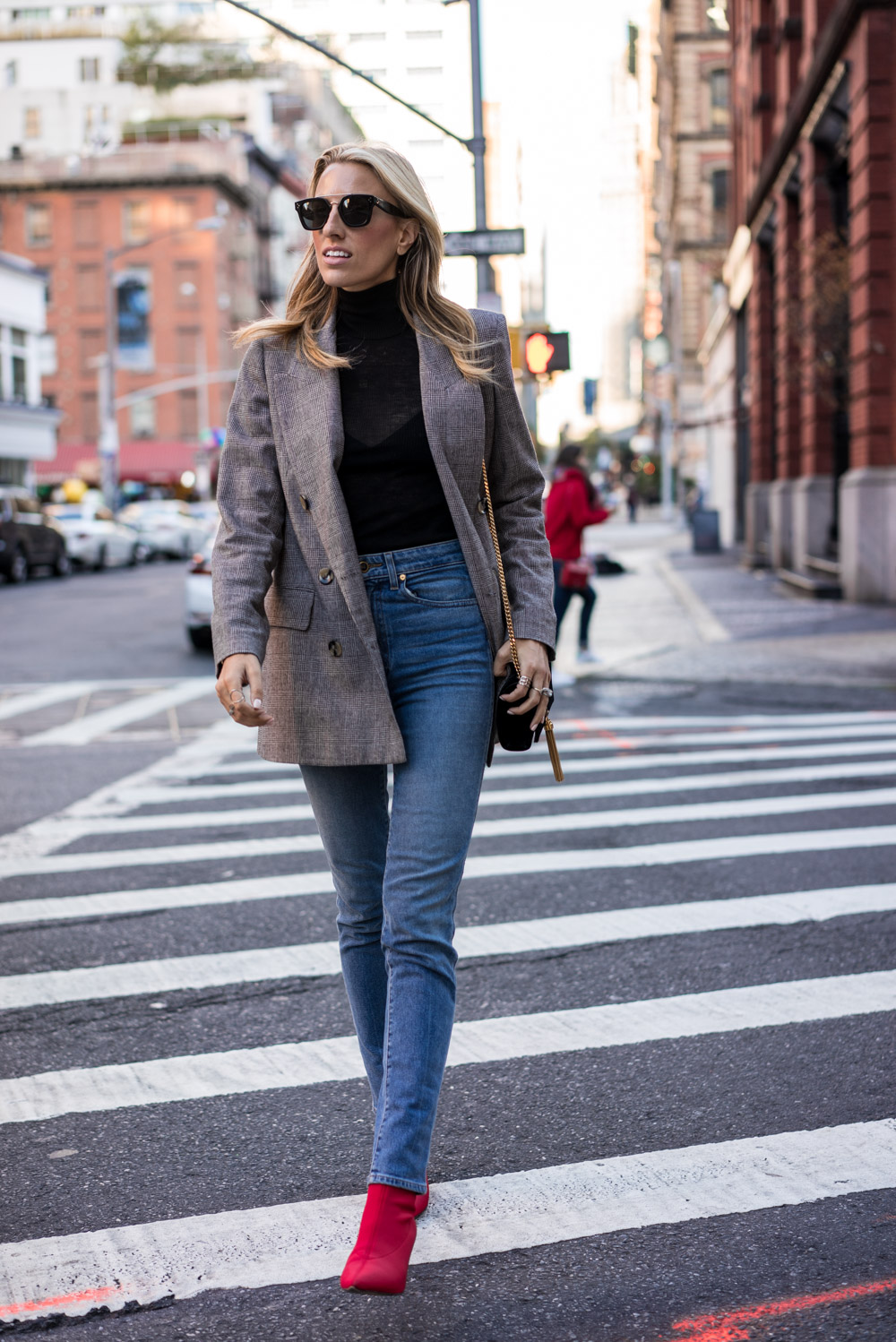 SHOP THE LOOK:
Check out this video below chatting about my look and more on the Fall trends. Let me know what you guys think. Have a great day!
xoxo,
Lisa D.