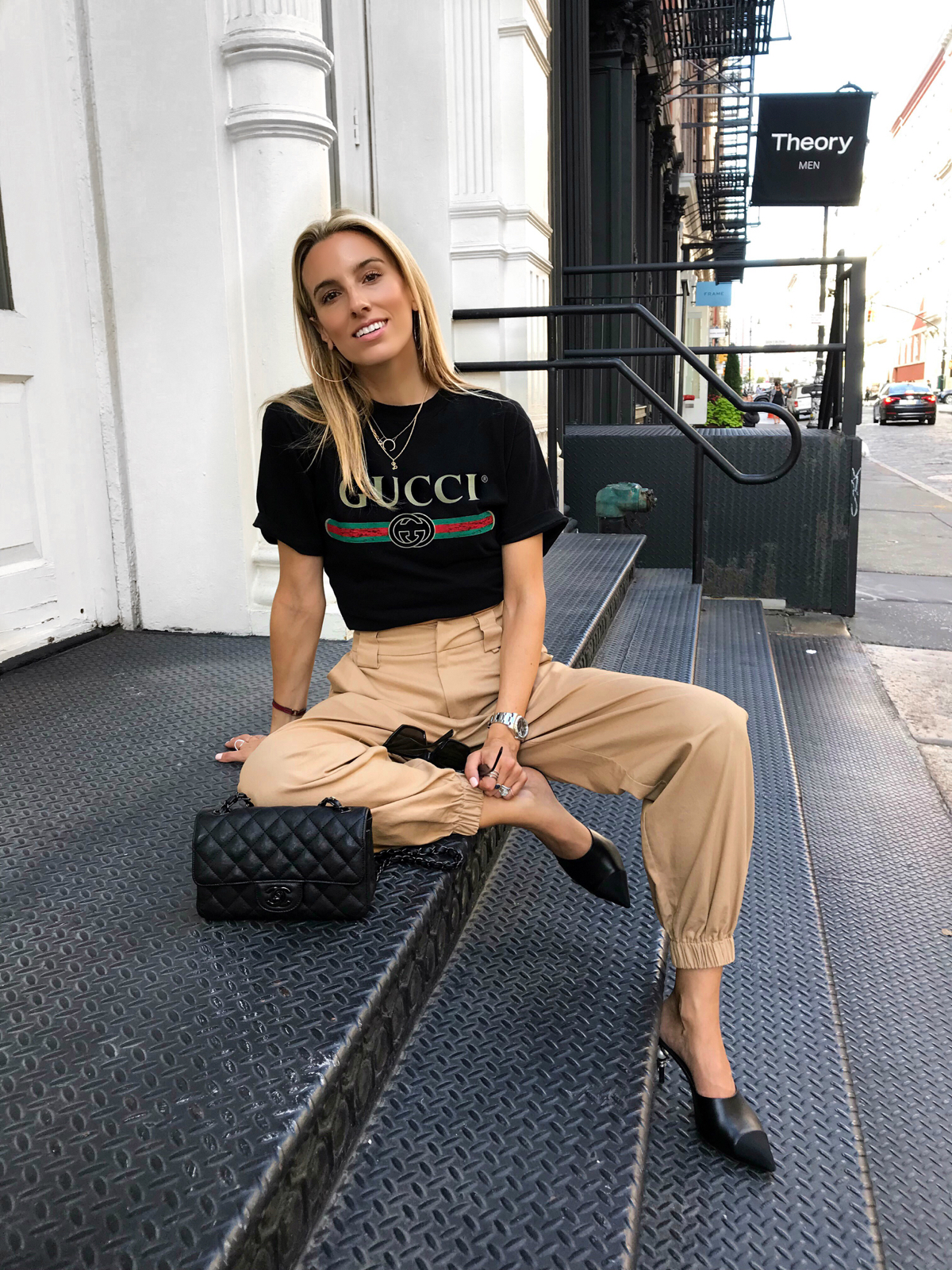 Hey Guys! My style has stayed the same for as long as I can remember. I've always been really into chic, effortless looks as well as tomboy looks. That "cool girl" vibe is something that I love and when you can create it with a simple pant, it's a win! I've been obsessed with these pants for months. I pre-ordered them and legit couldn't wait to rock them. They are so cool and slouchy. I love the high waist which is perfect for crop tops. I can see myself wearing them with a cropped sweater and booties when it gets colder.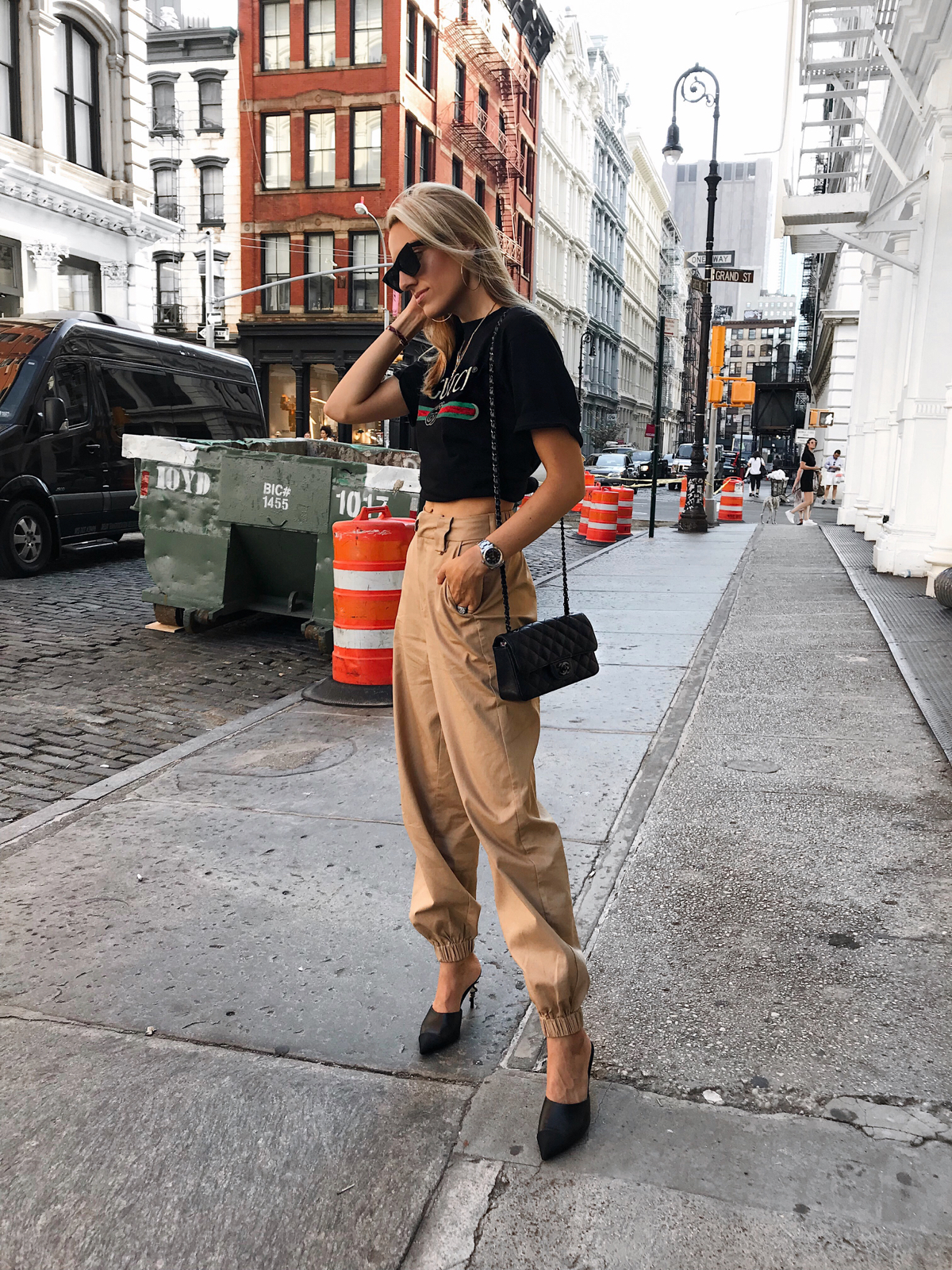 I styled this look with a Gucci logo tee. I have this tee in white as well and just can't get enough. It's so chic and very Italian…LOL! I know the price tag is hefty on these tees but the amount of times I've worn my white one in a whole year is crazy. I was actually surprised by how many times I wore the tee…CPW:)
I accessorized with layered gold necklaces that I always wear and have collected over the years along with my rings I wear on each finger. It's so funny I remember at least 2 or more years ago when I started wearing all these rings girls would look at me like I was crazy. I can't tell you how many people I see rocking this now, which is cool and such a compliment.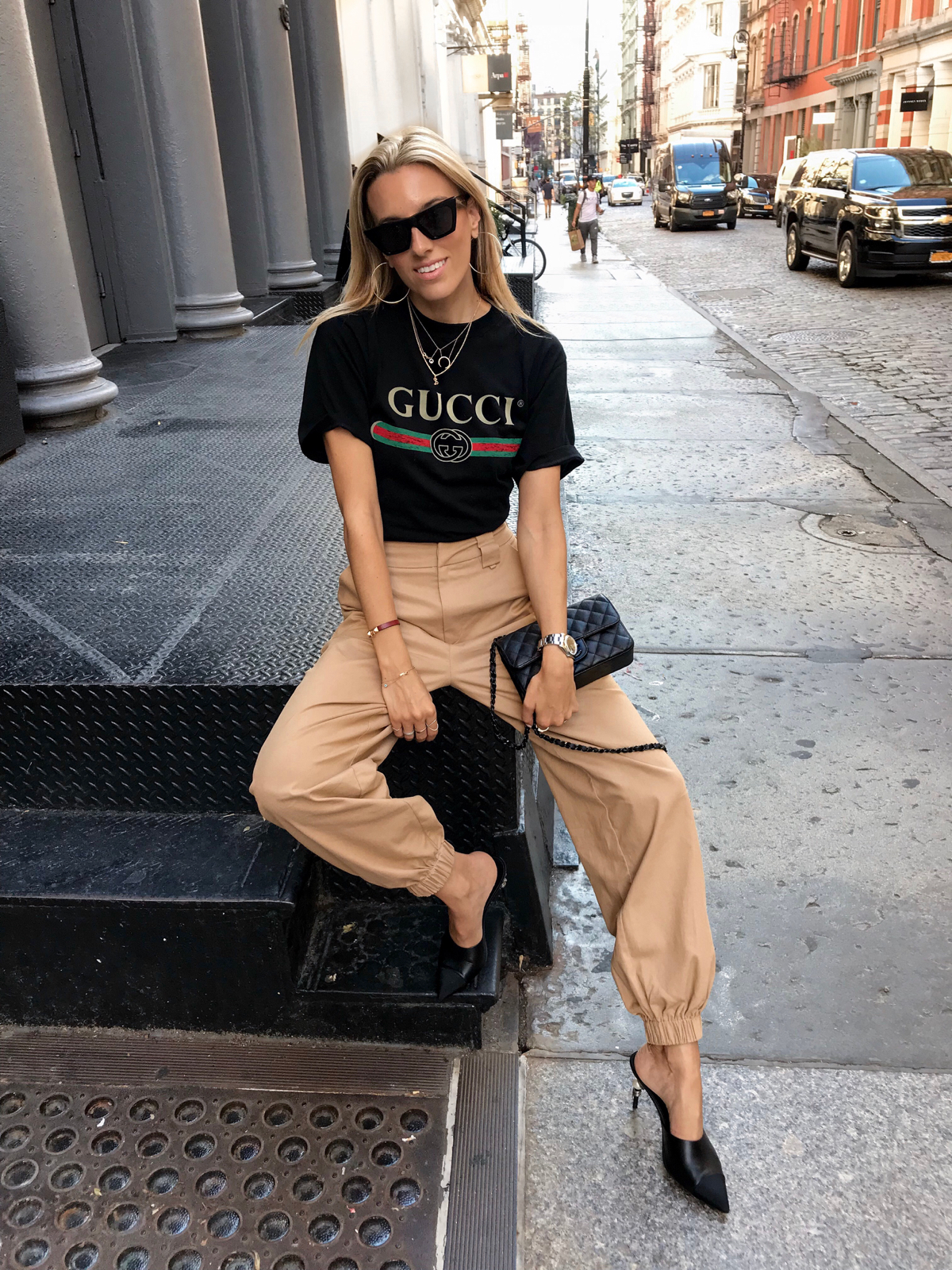 I paired Chanel mules and my all black Chanel bag with Celine sunnies to dress up this tomboy look. I also always love to mix highs with lows. These pants were under $100 in addition these earrings are a steal.
Have a great day! Thanks for stopping by:)
xoxo,
Lisa D.
Top: Gucci
Pants: I.Am.Gia
Shoes: Chanel
Bag: Chanel
Sunglasses: Celine
Earrings: BP
SHOP THE LOOK: