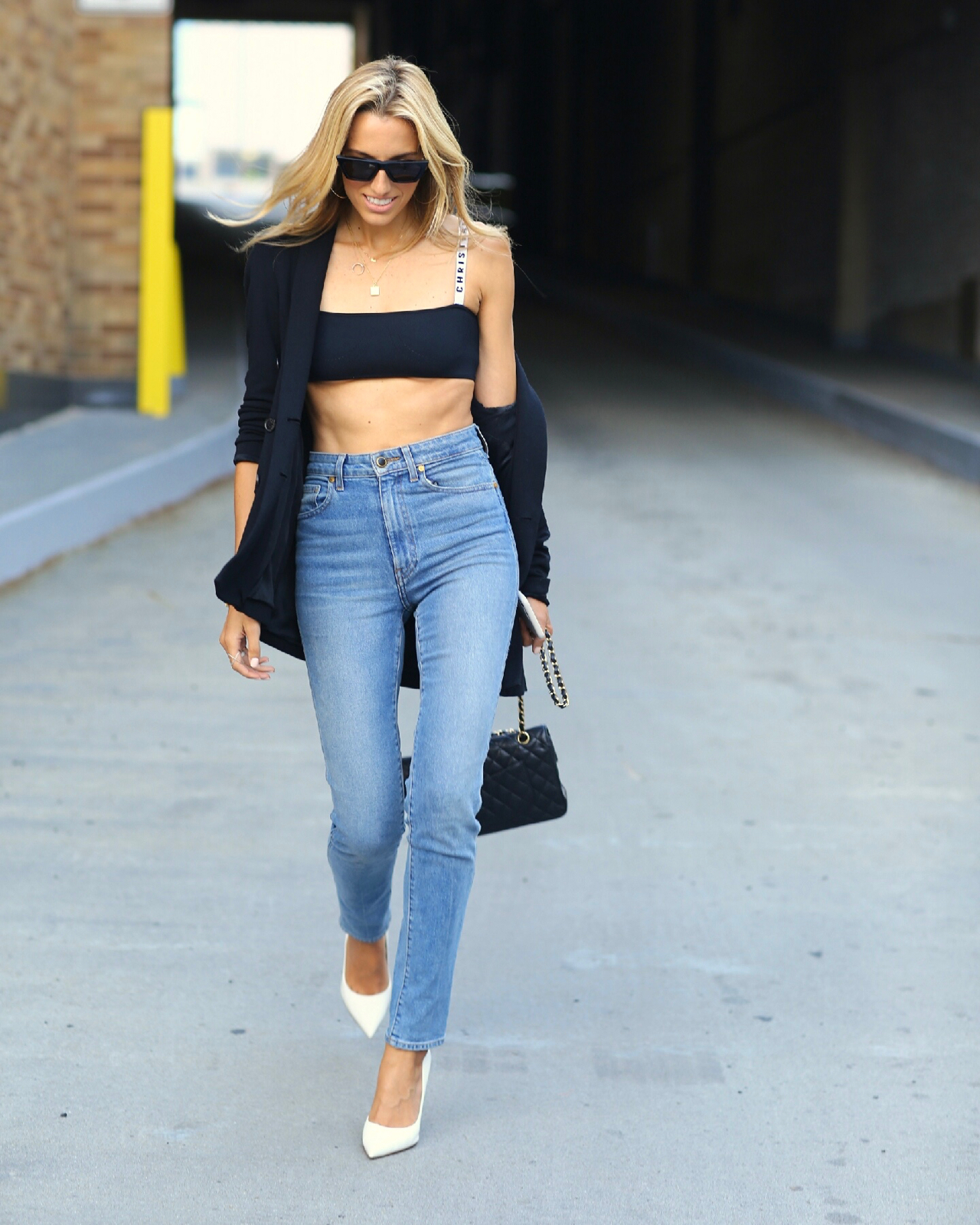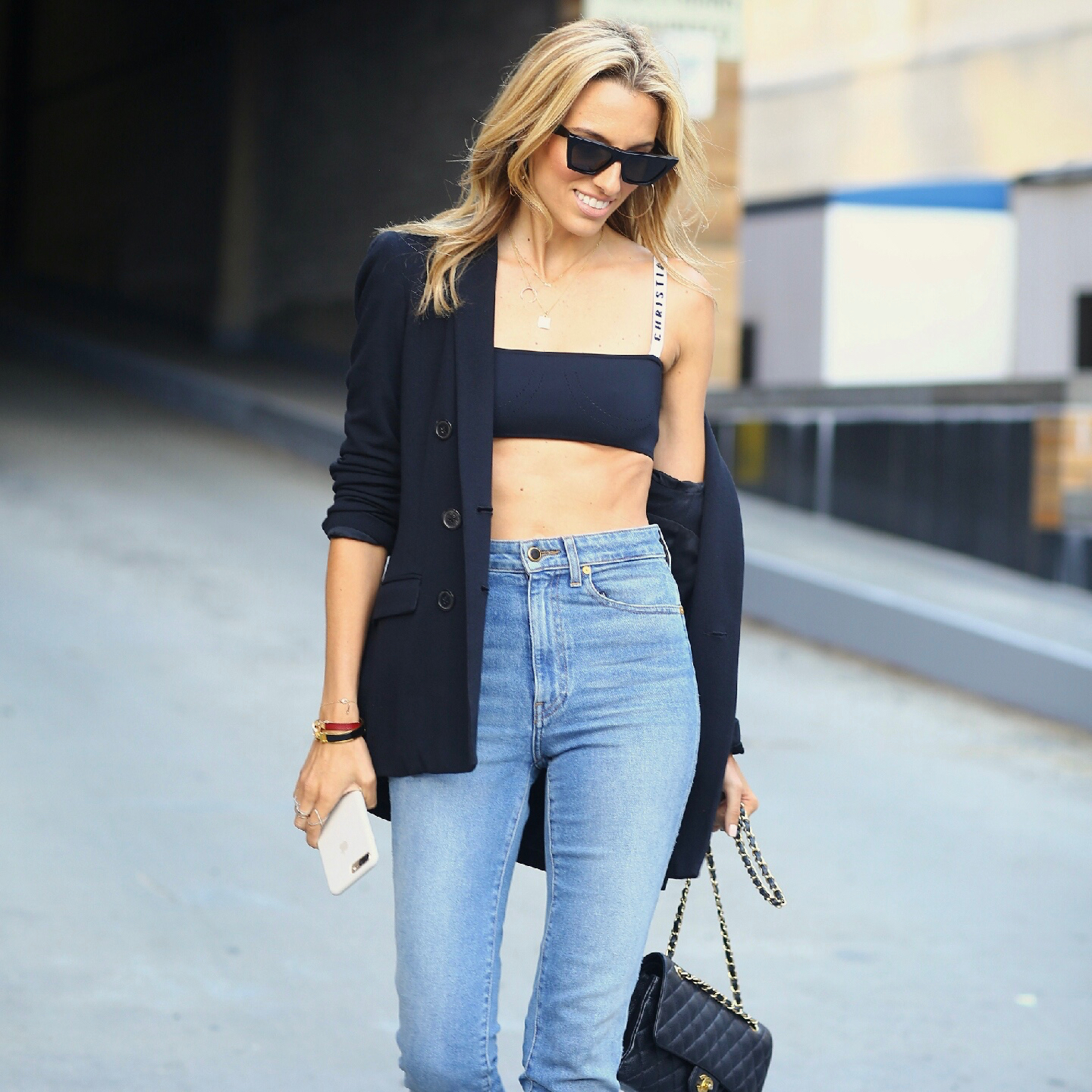 Hey Guys! NYFW is officially over and what a week it has been. Adrian and I literally got home on Tuesday night (9/5) from Greece and I went straight into NYFW stuff on Wednesday. The jet lag was real. I lost my voice from speaking so much as well..LOL! What I love most about fashion week is hanging out with my friends. I had the best time catching up and just simply having fun at the shows/events. I've been attending NYFW for years and have definitely seen it from different points of view given I used to be on the flip side of things. A LOT goes into producing a show…it legit takes a village. I have such an enormous amount of respect for designers and the teams that put months of work into one show. I remember days when we would fit clothes until the wee hours of the night so they would be ready to walk the runway the following day. The amount of resources, time, energy and passion is what I admire most about the industry.
Photos by Mangue Banzima
Day 1
For day 1 of NYFW I attended the Cinq a Sept presentation and got to see Stila's makeup looks backstage. After that I attended a Victoria's Secret brunch to celebrate the launch of their new fragrance, Love. I was honored to be there among a small group of bloggers and not to mention VS supermodel Josephine Skriver. She is so stunning but more than that she is so humble and kind, which makes her a beautiful person. I'm so inspired by that.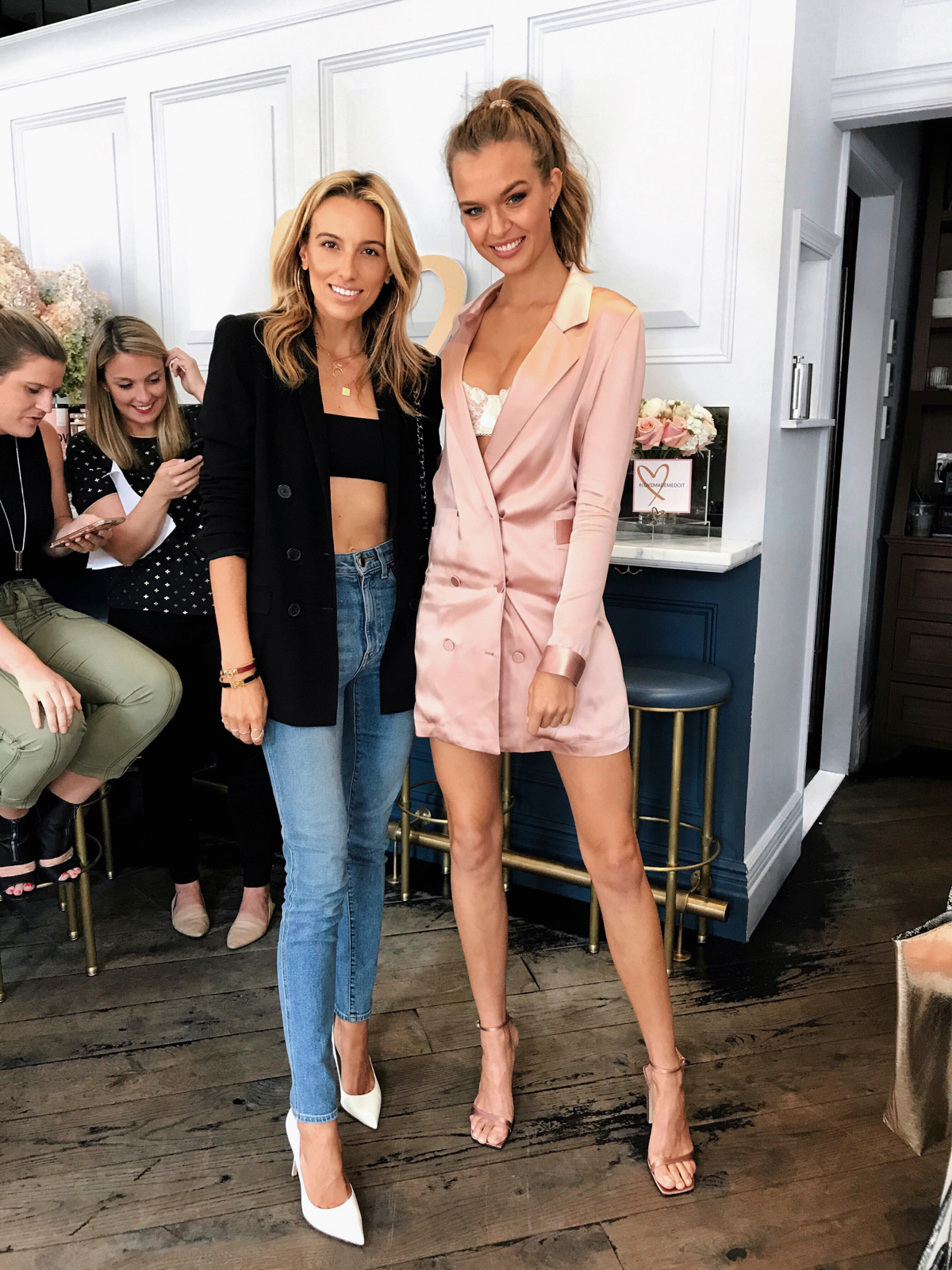 After the brunch I headed to a Shopbop event and then off to the Noon by Noor and Tadashi Shoji shows. It was a full day but one of the best days. My friends and I were interviewed by E! and FOX News so we had a blast. Some of the top trends I love for Spring 2018 are the shirting details whether knots, twist elements or voluminous sleeves, bra tops and plunging neck lines, fanny packs (I wore one in Mykonos and I'm about to buy another because I love them); suits and shorts looks and track pants. I love that my favorite color red will still be strong along with some other striking bold colors such as blue, pink and yellow. I also love all the candy stripes, all white everything looks and of course neutrals.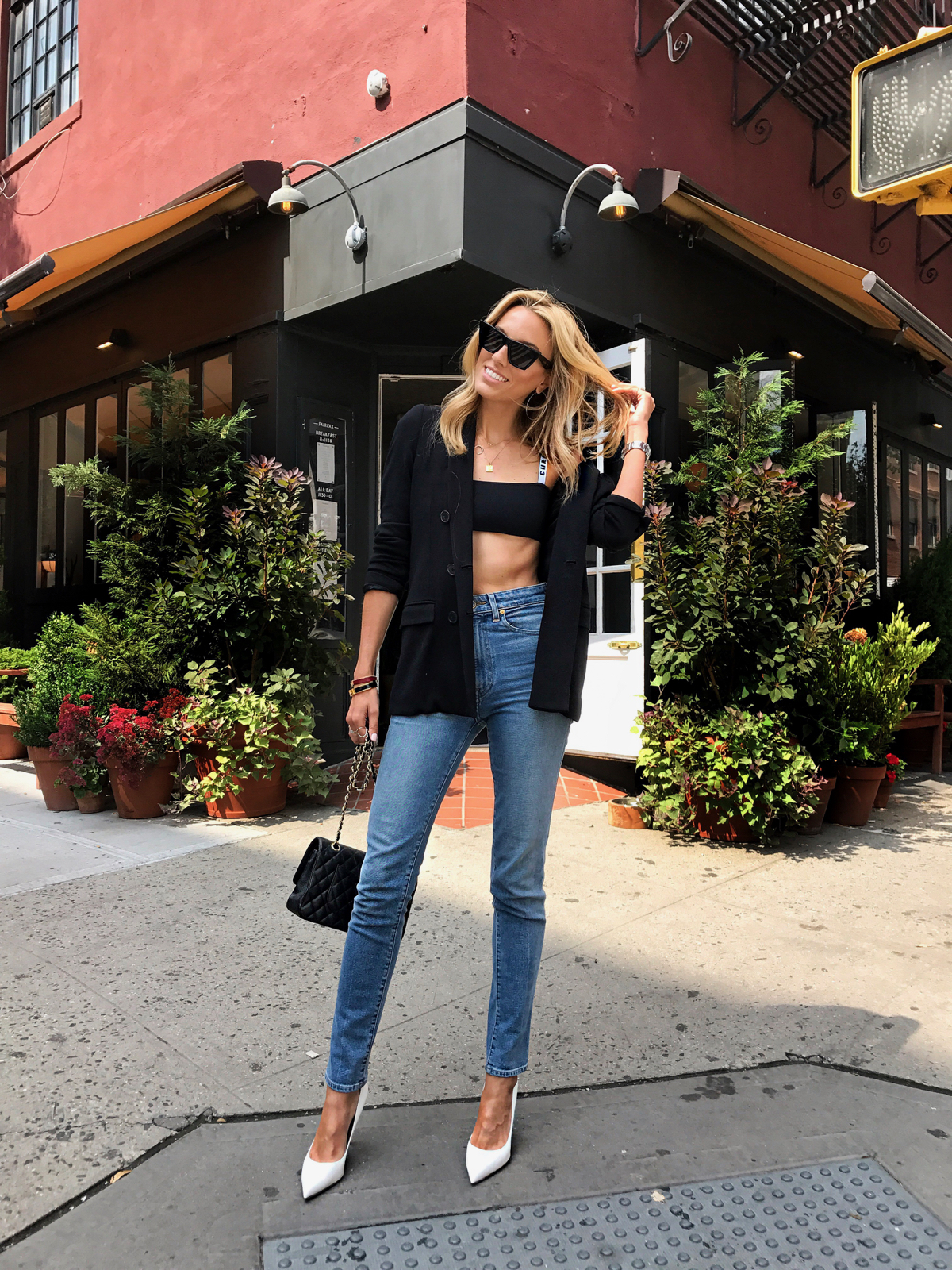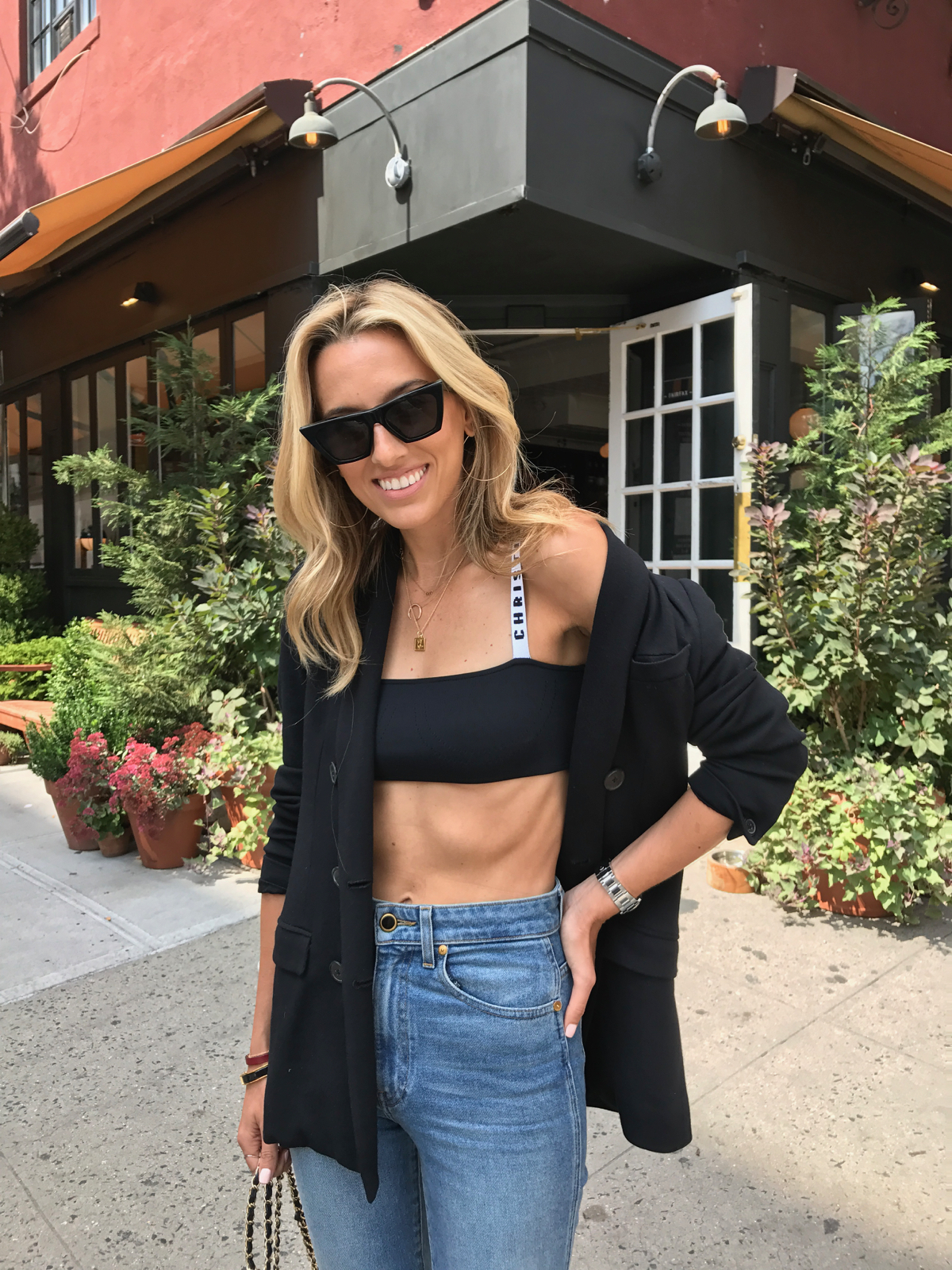 For day 1 I wore my new Dior bralette with Khaite high waisted jeans, an Adam Lippes double breasted blazer that I've had in my closet for years and white pumps. I accessorized with my new Celine sunnies, classic Chanel bag, and gold hoops. It was NYFW so I felt this look was "extra." I let go of fear and modesty and went for it. I styled some trendy pieces together in this outfit with the double breasted blazer, which is a key piece for this fall, white shoes, a bra top and cat eye sunnies. I was saving the bralette for fashion week because I knew I wanted to wear a statement piece. Now, I know this bralette is pricey but I've been wanting it for a while and I will wear it often so will get my CPW out of it. Plus it is a key piece for Spring 2018 as well since bra tops were paired with everything. 
OK, let's talk about the abs…LOL! I can't tell you how many people have asked me how I got these abs so here it goes in a nut shell. There is NO secret. I workout and I eat properly. I know that's so annoying to hear given everyone just wants a quick fix but nothing is quick. I mix up my workouts between dancing with ankle & wrist weights to SoulCycle, Pilates reformer classes, Barre classes or The Class in NYC. Nothing has gotten me more consistent though then Physique 57. Since April I've been streaming online classes of Physique 57 and I noticed a huge difference in my abs. The workouts are intense and effective. I love long, lean muscle tone and these workouts achieve that body type. Most of these workouts use your own body weight or very light weights. All I know is that they work, at least for me. I never feel bored and since they are not super high intensity they don't spike migraines like some other workouts do for me.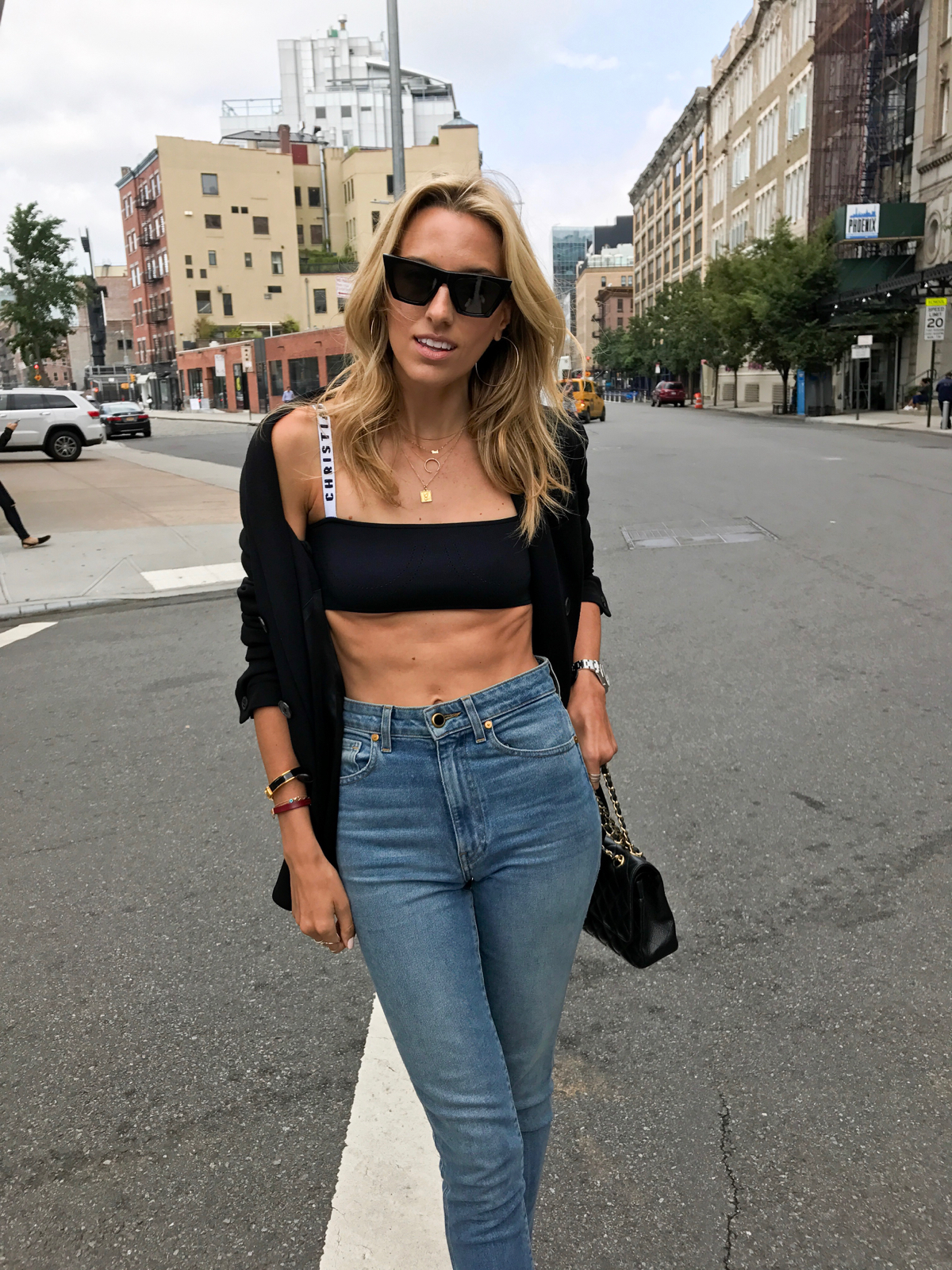 I also eat very well. I mainly eat a plant based diet aside from eggs and the occasional fish. On a recent doctor's visit he said my health is optimal. I feel energized even when I'm exhausted and I've never felt more confident in my own skin. Being healthy, strong and happy is most important to me. "Nothing tastes as good as healthy feels" is a line that really resonated with me when I saw the movie "What The Health" It's a must-see BTW. I also attribute this way of eating to making the biggest difference in my skin, which is a huge added bonus!
FOODS I AVOID MOST OF THE TIME:
Dairy, gluten, sugar (except for fruit), meat, chicken, fried or processed foods. I also don't drink alcohol.
FOOD I EAT:
Veggies (and a lot of them from grilled, sautéed or roasted), beans & legumes, salads, chips or popcorn (hey you can't be perfect, LOL!), fruit (watermelon, melons, strawberries, bananas, mango, papaya), nuts (I love almonds), eggs (which I'm most likely eliminating after watching "What the Health?"), fish (occasionally), rice and rice based products such as brown rice wraps, pasta and crackers, quinoa, potatoes, avocados, green smoothies, and veggie tacos.
Stay tuned for more of my NYFW looks. Have a great weekend:)
xoxo,
Lisa D.
SHOP MY LOOK: